Today we are excited to be taking part in the 2017 Pet Blogger Challenge hosted by GoPetFriendly!
This annual event gives us a chance to reflect on the past year and look toward the next. This is our 3rd year particpating – Check out these links to see where we were in 2015 and 2016!
2017 Pet Blogger Challenge
1. When did you start your blog and, for anyone who is just seeing it for first time, please provide a description of your site. Would you say your blog focuses more on sharing stories with your readers, or providing a resource for your audience?
Though the history of our site and brand goes back a bit further, we only started blogging in 2014. That is when Rachael and I decided to really give this thing a go, and try to build something together.

The basic aim of our site is to be a resource for dog owners looking to live a healthy, active lifestyle with their pups. Our content spans the gamut from dog product and service reviews, to ownership tips, and dog friendly travel guides.
2. What was your proudest blogging moment of 2016?
Our proudest blogging moment of 2016 was when we began earning enough for me to move into a part time role at my engineering firm. This has allowed me to put so much more time into the site and speed up our growth even more.
I really feel like I am living the best of both worlds now – having a flexible career which I enjoy and pursuing my passion at the same time.
3. Which of your blog posts was your favorite this year and why? (Please include a link.)
For this question I am actually going to have to go with a series we put together last summer: Our 2016 Dog Friendly Tour of America.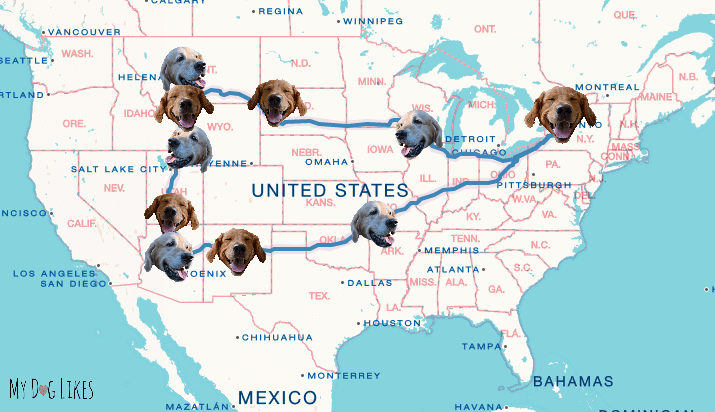 This adventure took us from Rochester, NY all the way down to Phoenix, Arizona in order to attend the annual BlogPaws Conference. From there we continued on through Utah, Wyoming, South Dakota and back to NY visiting countless State and National Parks along the way.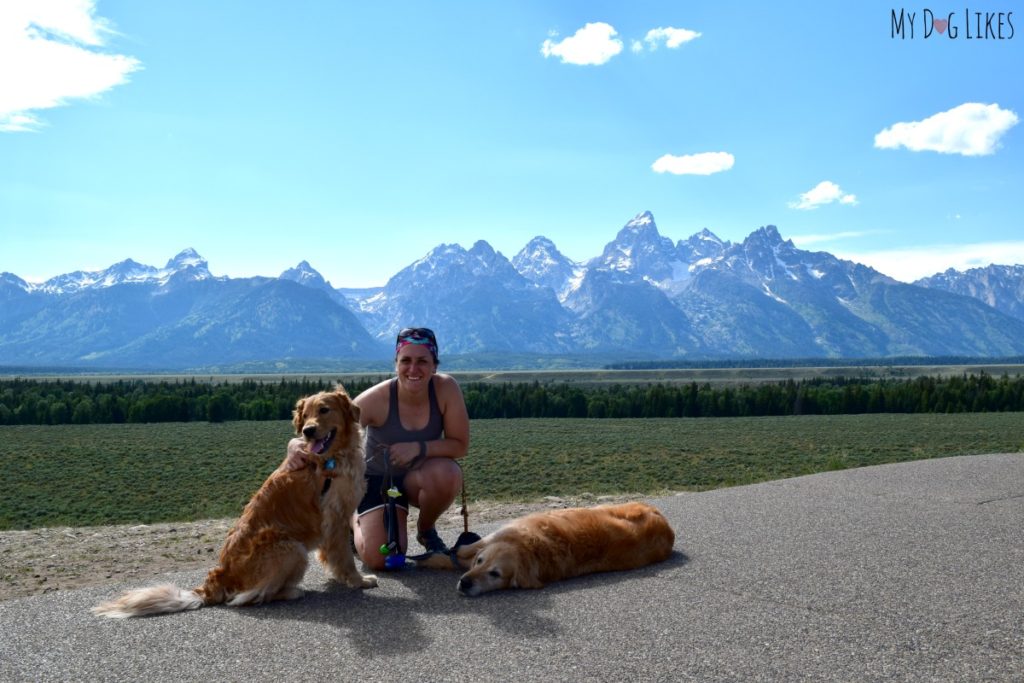 When it was all said and done 14 days had gone by and we had driven over 6,000 miles while passing through 14 states. Needless to say, we documented the whole trip day by day, to share the do's and don'ts of traveling with dogs in each particular place.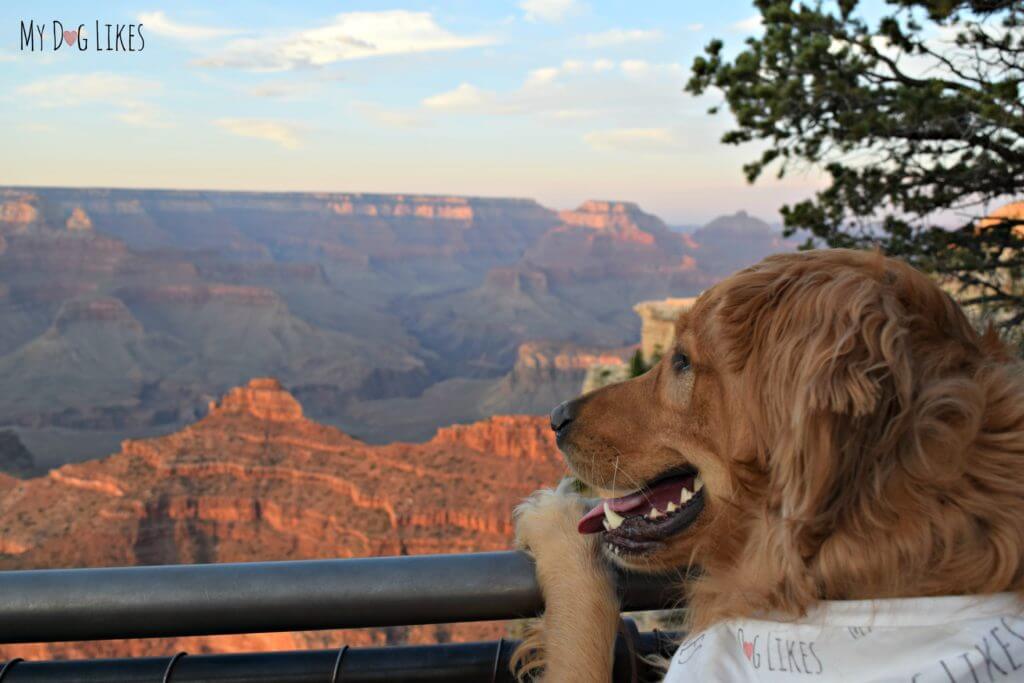 We had the time of our lives and plan to put together a similar trip this Spring!
4. Year after year, one goal that we all seem to share is that we want to reach more people. What one tool did you use or action did you take this year that had the most impact on increasing traffic to your blog?
SEO
I spent a TON of time this year learning as much as I could about search engine optimization and then countless hours implementing it.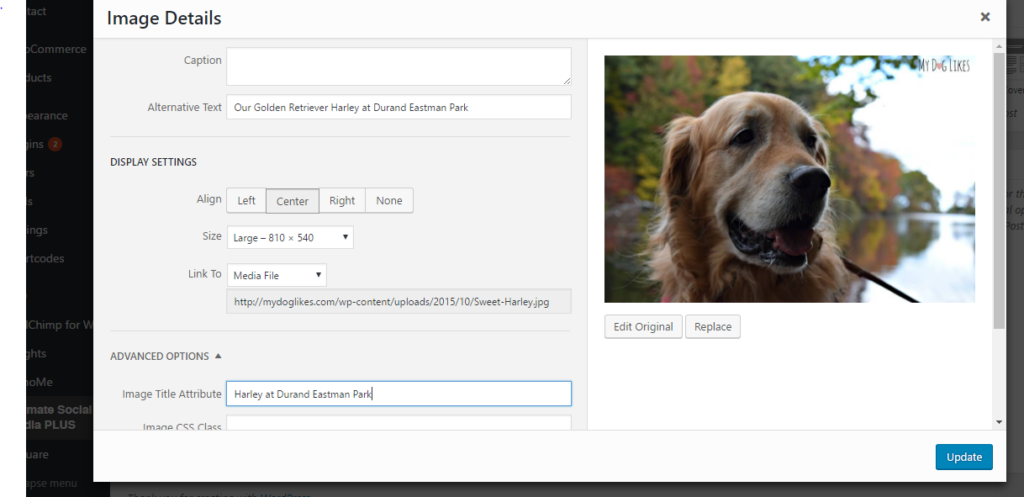 Meta-descriptions, alt-text, heading structure, interlinking, title tags, 301 redirects and more…
If you are not familiar with any of these terms, take the time to learn it now! It will save you from major headaches going back and fixing things later!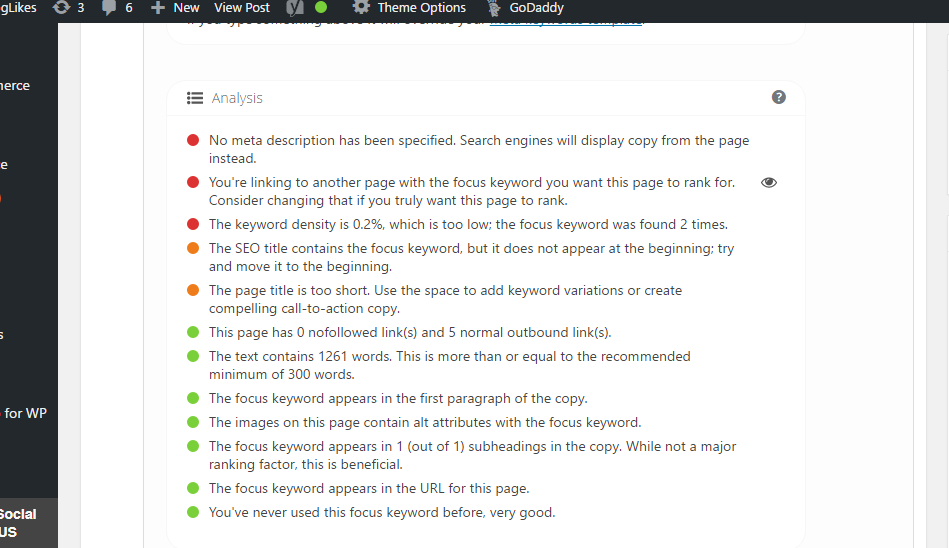 This is tedious work, and the returns are not always quick to show themselves, but it is finally paying off in spades. Our search traffic is growing at a tremendous rate and we are continually climbing up the rankings for tons of dog related queries.
If you have any questions about any of this don't hesitate to shoot us an email and I will do my best to help you out!
5. Which of your blog posts got the most traffic this year? (Please include a link.) Have you noticed any themes across your most popular posts?
Our most popular post of the year was a review of Walter's Dog Balm, where we discussed dealing with a dry dog nose and cracked paw pads. This was definitely a bit of surprise as we had several other posts that went more "viral," but I guess this just shows the power of consistent traffic. We receive a steady number of new visitors to this post from search day after day after day.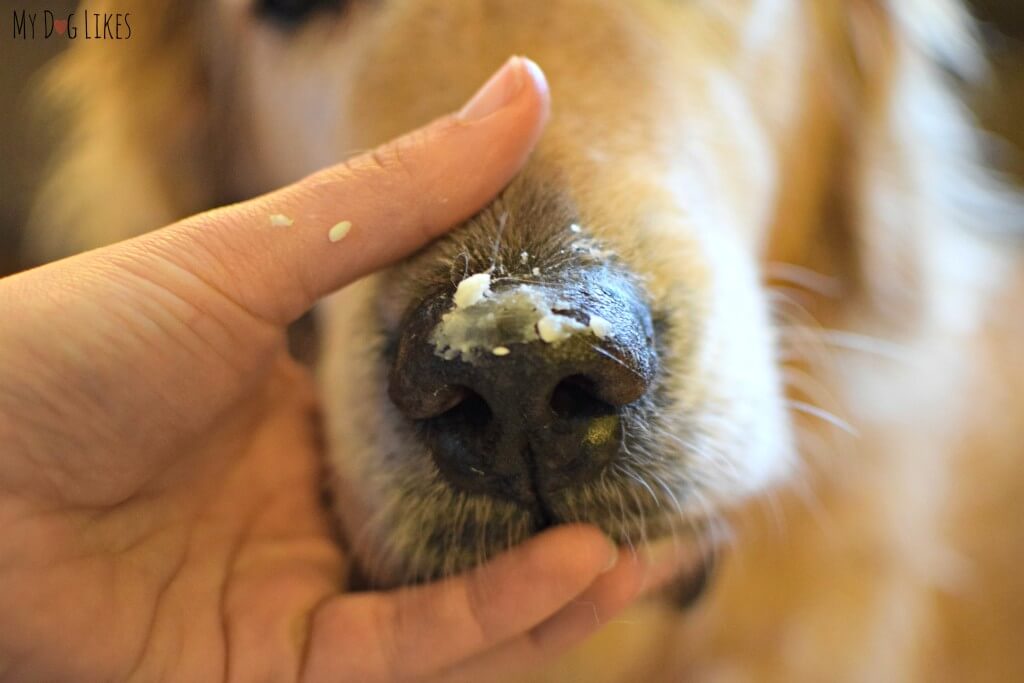 6. What blog do you find most inspirational and how has it influenced your blog? (Please include a link.)
GoldenWoofs – Sugar the Golden Retriever
Not only was GoldenWoofs one of the first blogs that we followed (before we got started in the blogging world), but her site continues to be one of our favorites. As we look to expand the influence of our blog and continue to build it into a thriving business, GoldenWoofs is a great example of just how far a website can go.
GoldenWoofs has transcended the pet blogging world to include features in Family Circle Magazine and has even published her own cookbook.
Not only that, but she has been extremely welcoming to us and willing to help as we got our start!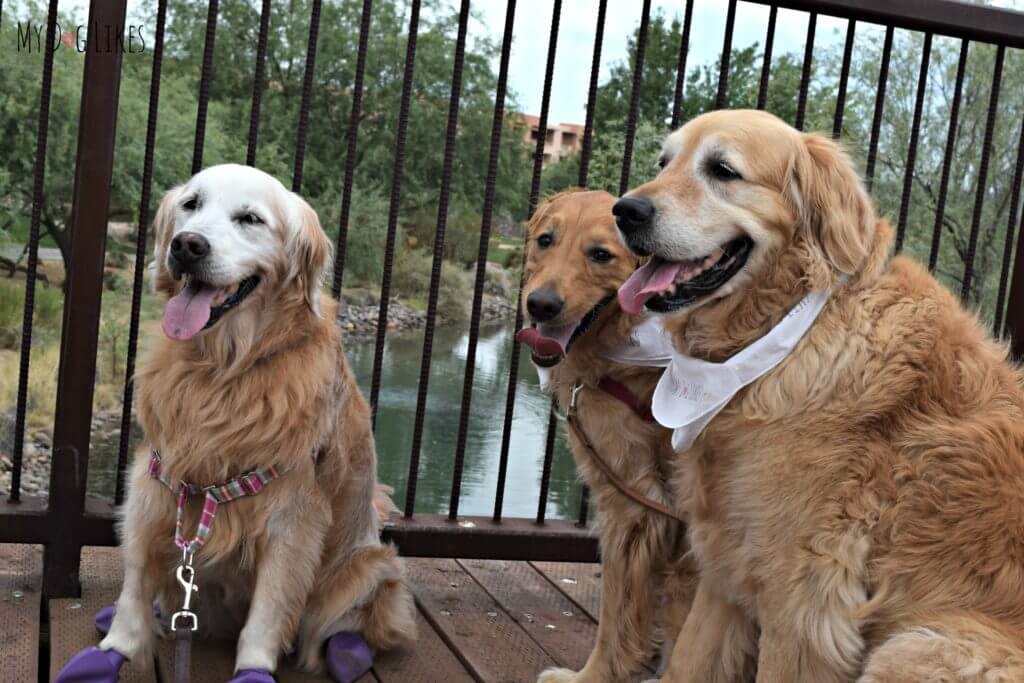 This year at Blogpaws, we were so excited to finally meet Sugar and her mom, Rosalin, who has endless vision about where the site can go. She and Sugar really are amazing and meeting them was definitely a bucket list item for us!
7. What is one thing your readers don't know about you or your pets that would surprise them?
Well, this is not something that we have announced publicly as of yet, but our family is going to be growing by one. And believe it or not, we aren't talking about a furry addition!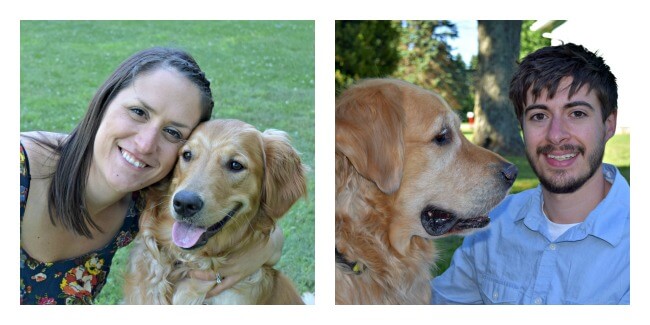 Rachael and I are expecting our first child this coming March and we are so excited! We are keeping the gender a surprise until the big day so have no news on that front.
It remains to be seen how successfully we will be able to manage running a blog and adjusting to parenthood!
8. What is something you've learned this year that could help other bloggers?
Flipboard
I hadn't ever viewed it as a particularly popular bookmarking site, but after noticing that it was the source of a few of our traffic spikes, began to explore a little more…
As it turns out, Flipboard has a much larger audience than I realized and the potential to go "viral" seems to be much higher than on other platforms.
I created a profile and now "flip" most of our posts with a good number of them gaining some decent momentum. (We are talking 1-2,000 visits within 24 hours!)
I definitely recommend giving it a try, and make sure to follow us so we can help one another gain some traction!
9. What would you like to accomplish on your blog in 2017?
Growth … Just like everyone else I'm sure!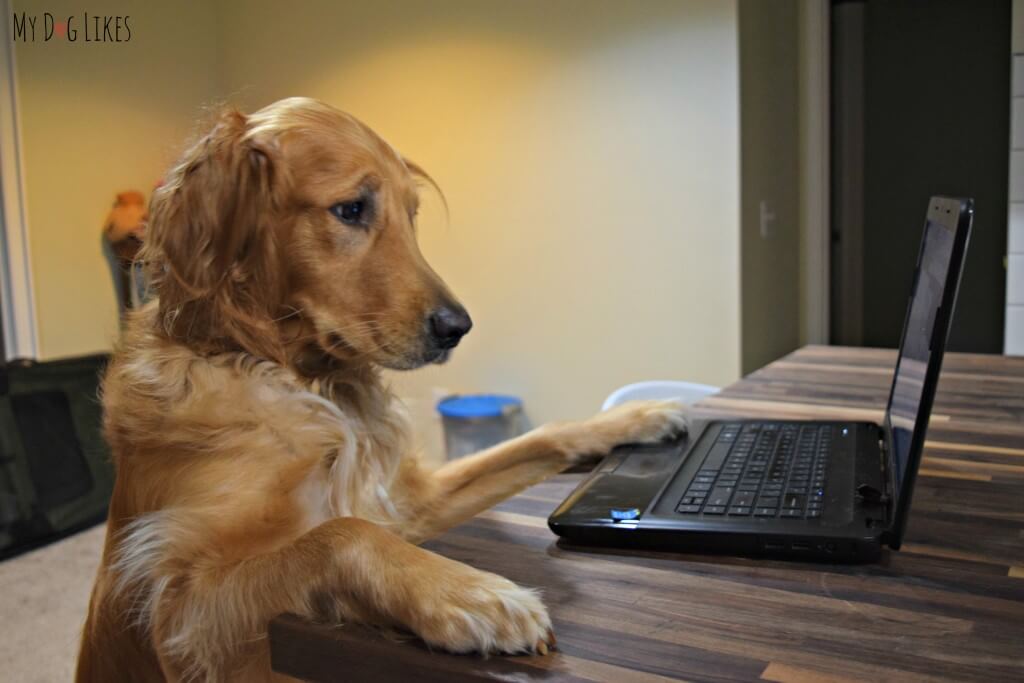 We are finally starting to earn a respectable income through the site, and I think this year I will be able to fully replace my old salary.
I love every minute of what I am doing and the prospect of actually earning a decent living from it is so exciting.
10. Now it's your turn! You have the attention of the pet blogging community – is there a question you'd like answered, or an aspect of your blog that you'd like input on?
I find myself constantly checking email and social media in an effort to stay engaged with our readers – I hate to miss out on any questions and comments that we may receive!
Always working with 100 tabs open and bouncing back and forth seriously limits productivity….
With so many different things pulling your attention as a blogger, how do you stay focused on writing and producing content?