This post is sponsored by PetSmart, and the BlogPaws Professional Pet Blogger Network. We are being compensated for helping spread the word the word about the launch of Natural Balance products at PetSmart, but MyDogLikes only shares information we feel is relevant to our readers. PetSmart is not responsible for the content of this article.

At MyDoglikes, we are always interested in bringing you the latest and greatest news from the brands that we love…
So you can imagine how pumped we were when we found out that PetSmart® would now be carrying a long standing favorite in our house: Natural Balance®!
We knew we had to stop in to check it out!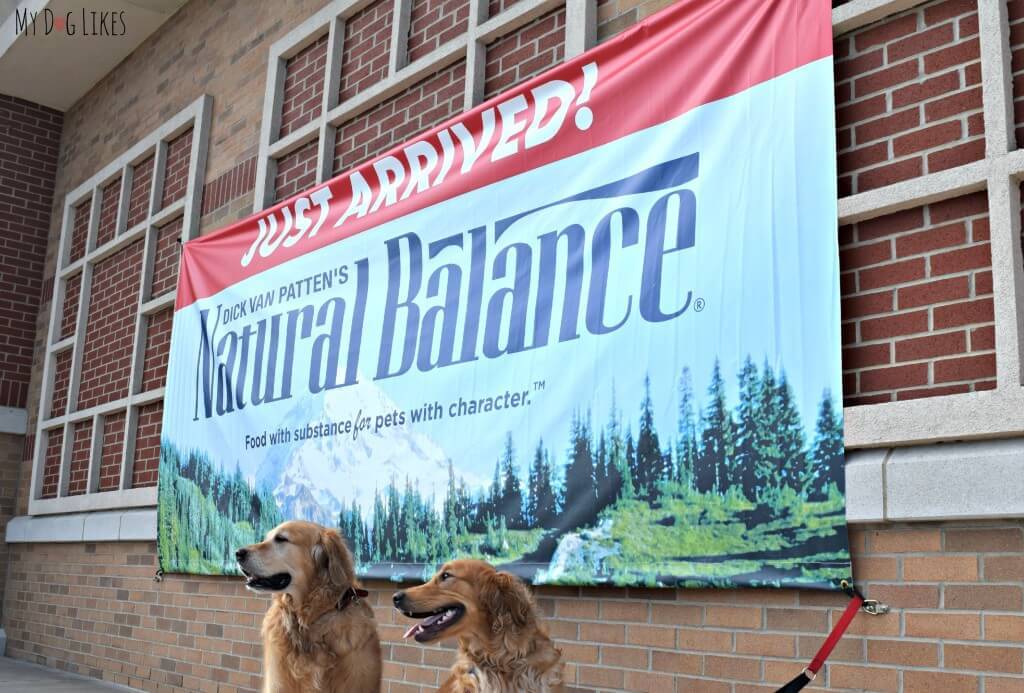 We are screaming from the rooftop barking from the sidewalk about this news!
Whats the big deal?
WHATS THE BIG DEAL!? Founded on their passion for pets and a commitment to quality, Natural Balance Pet Foods offers premium dry dog food, canned food/stew, and treats that fit the needs of every pet. These options include grain-free, limited ingredient, and weight management varieties!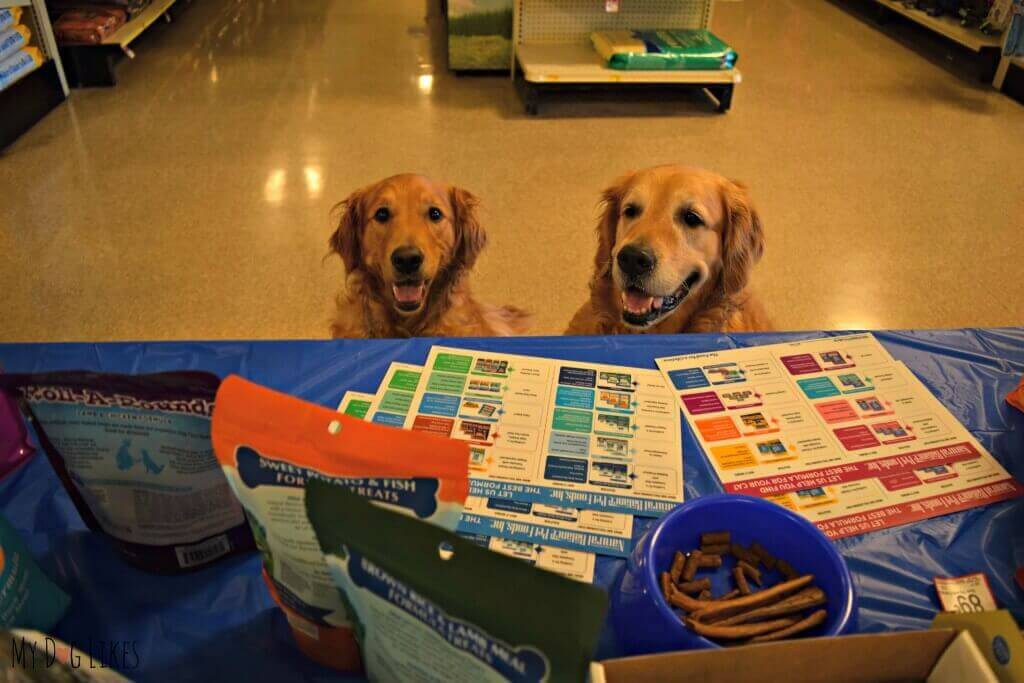 Hi! We are Harley and Charlie. Please tell us all about your tasty treats in that bowl Natural Balance.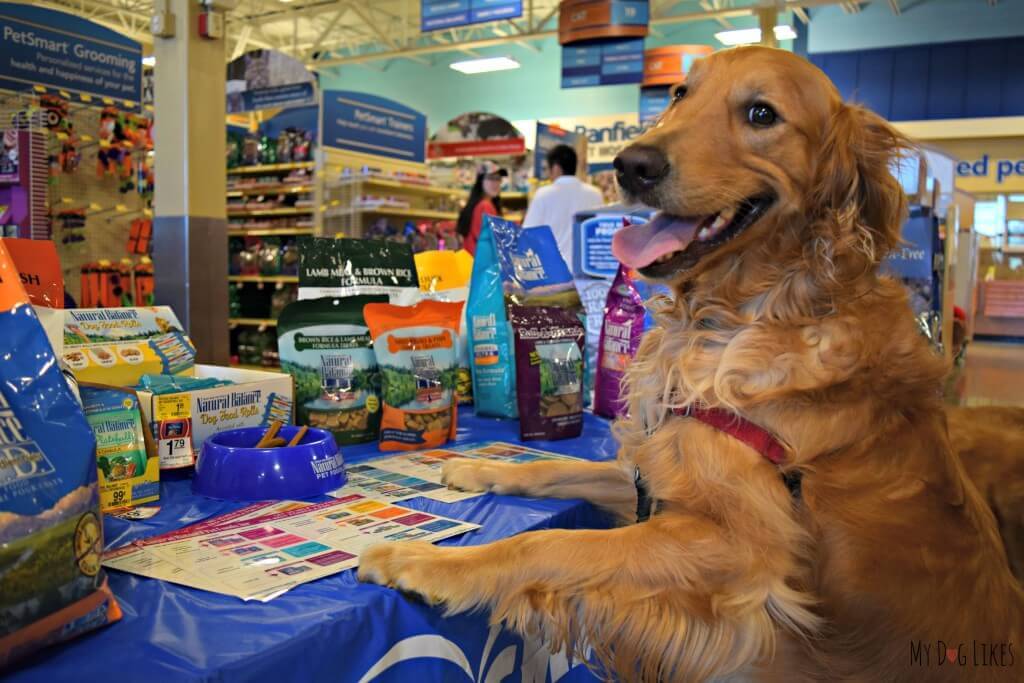 What this means for you!
While PetSmart is considered by many to be THE destination for pet supplies, the expansion of their premium food selection shows that the industry is changing and PetSmart is helping to steer the ship. Together, PetSmart and Natural Balance will be able to reach more households than ever before, giving pet parents across the country even more healthy and wholesome options for the pets that they love!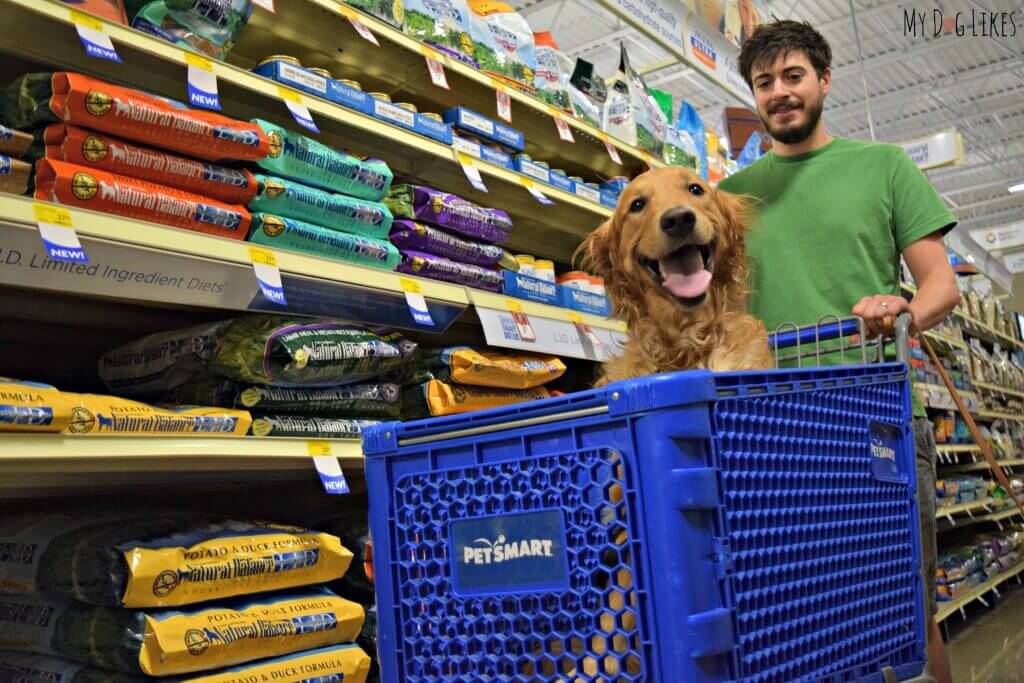 Riding in carts isn't JUST for small dogs.
Why MyDogLikes Natural Balance
As many MyDogLikes readers know, we rescued Harley when he was two years old. Not long after coming to live with us, Harley started experiencing some pretty scary health problems marked mostly by the inability to keep his food down. X-Rays, Ultrasounds, and several hundred dollars later, our Vet determined that Harley likely had developed a food intolerance. We were shocked to learn that unlike humans, food allergies/intolerances in dogs often have a cumulative effect; allowing them to eat the same food for years with no obvious negative effects. This was the case with Harley. One day he simply could eat no more.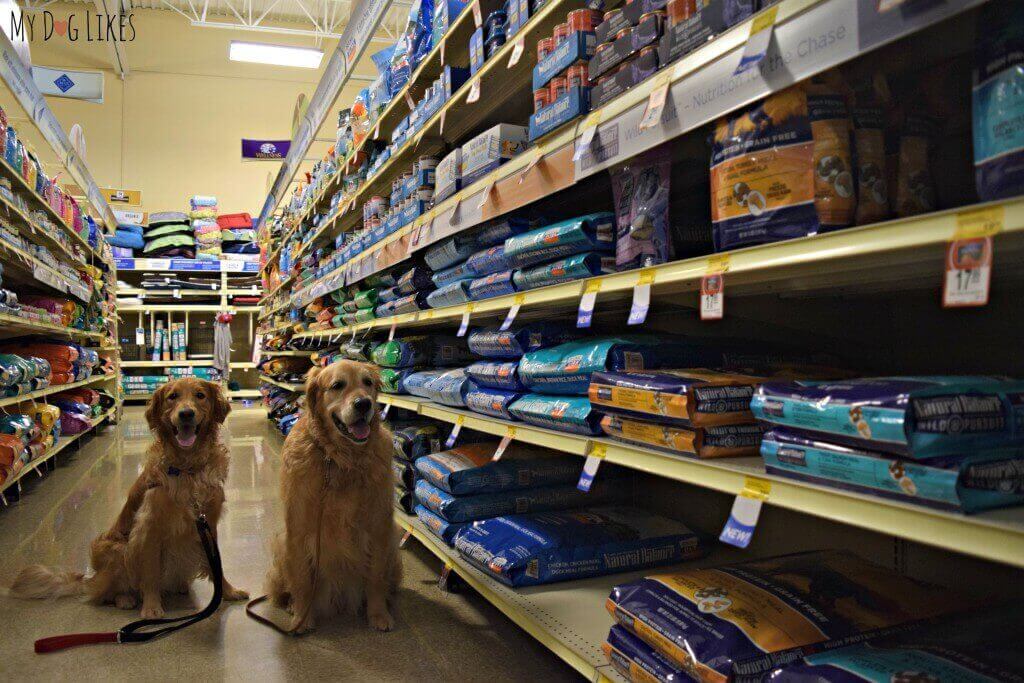 Look at all of these choices. We will try one of each, please!
We were given a simple recommendation by our vet: read the label and try to feed a novel protein. For us, this meant steering clear of chicken. Keeping in mind that this was over 7 years ago, we were shocked at how challenging it was to find food that met our needs as pet parents and our budget as graduate students. One day the fates aligned and we were given a free sample of Natural Balance Limited Ingredient Diet.
Not only did Harley love this food, but the Limited Ingredient Diet (L.I.D) allowed us to isolate proteins and carbohydrates to see what agreed him. While this blog is primarily focused on the dogs, we weren't at all surprised when the Limited Ingredient Diet worked best for our kitties sensitive tummies as well!

Food AND Treats
Maybe you have already found food that works well for your pup? Well we would be remiss to not touch on some of the other snack time goodies that Harley and Charlie found at PetSmart! Following all the same principles as their food, Natural Balance treats come in a variety of sizes and formulas for pups with all sorts of dietary needs!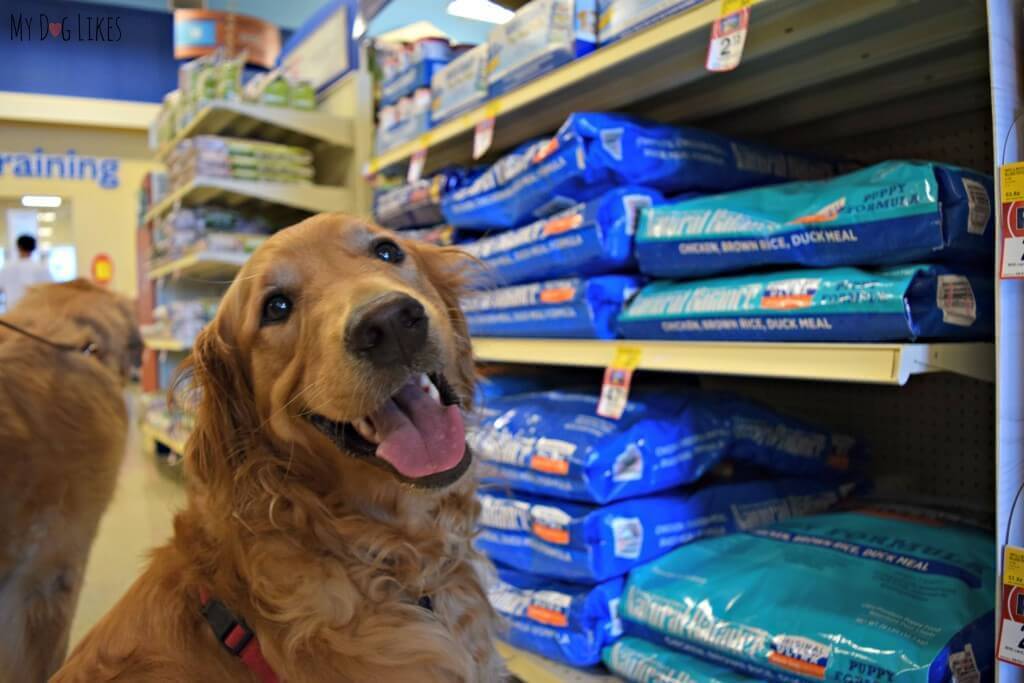 This is BIG
As firm believers that pet parents need information and options when choosing the best foods for their pets, MyDogLikes is  so excited that Natural Balance is coming to a PetSmart near you! With over 1,400 stores in the United States, Canada and Puerto Rico, PetSmart is the largest specialty pet retailer around. Now, pet parents from all around will have easy access to premium pet nutrition!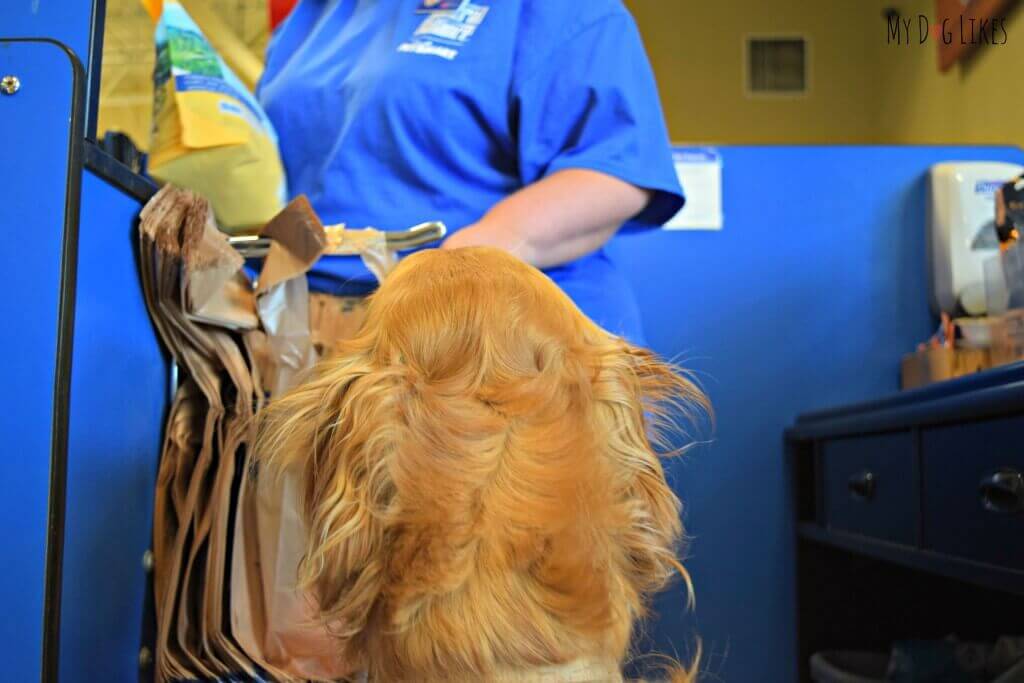 Please don't forget to pack anything. I can't wait to try my goodies!
Tell us in the comments below: