It's almost that time again…for Lollypop Farm's annual Barktober Fest!
This yearly event is one of the highlights of the dog calendar around Rochester, NY. It is also one of Lollypop Farms most important fundraisers.
For those who don't know, Lollypop Farm is Rochester NY's branch of the Humane Society and a beloved asset to the local community. They are responsible for saving the lives of 1,000's of animals per year and helping them to find their forever homes. In addition to adoption services, Lollypop offers community outreach and educational programs, low cost spay and neuter services and even dog training classes.
Click here for our inside look at Lollypop Farm
Lollypop Farm Barktober Fest 2016 FAQ's

When is Barktober Fest?
This years Barktober Fest will be held on Saturday September 25th from 10AM to 4PM. It is a rain or shine event so don't forget to bring an umbrella if necessary!
Where is Barktober Fest?
Barktober Fest is held right on the grounds of Lollypop Farm's 100+ acre Perinton campus:
Lollypop Farm
99 Victor Road
Fairport, NY 14450
Where do I Park?
There will be plenty of easily accessible parking available,  as Lollypop turns a large field across the street into a temporary parking lot for the event. Parking is free, but donations are encouraged.
Can I bring my dog to Barktober Fest?
Of course! Barktober Fest is packed with fun for your furry friends.
You can bring as many dogs as you can handle safely, the only restrictions being:
All dogs must be up to date on their rabies shots
Must be kept on a 6ft or shorter leash
Must be kept under control throughout the event
Last but not least – please remember to pick up after your pet!

What is there to do?
Barktober Fest is packed with tons of fun for the whole family and is the perfect way to spend a Fall Saturday. Below are just some of the highlights…
Walk for the Animals
Beginning at 11AM, is the Walk for the animals – a 1.5 mile trek through the beautiful Lollypop campus. Registration for the dog walk it is $30 in advance, or $40 at the event for adults, and $15/$20 for those aged 5 to 17. Participants 4 and under are free!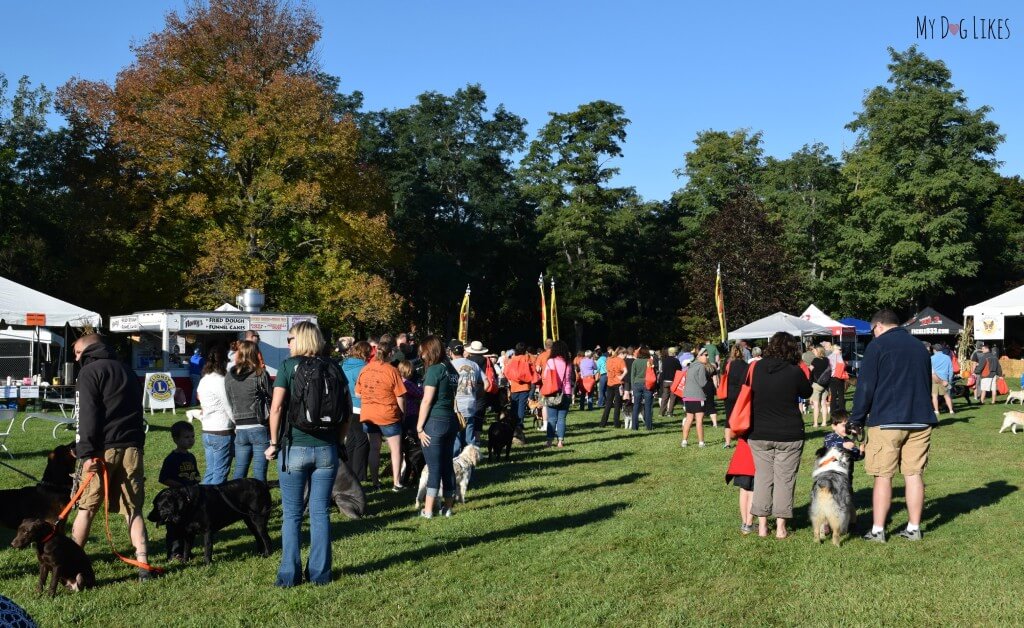 Participating in the walk is a great way to support Lollypop Farm and also meet other passionate pet parents in the community. Make sure to dress appropriately (and wear sneakers) as you will be walking on grass, woods trails and up and down small hills!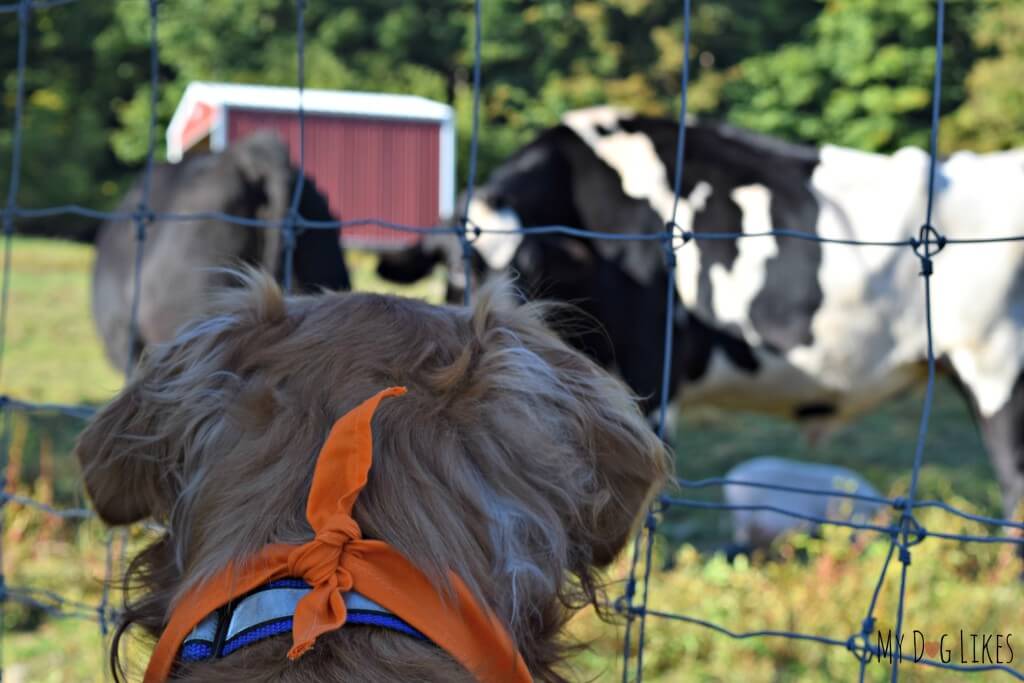 Your pup may even catch a glimpse of some of Lollypop's Farmyard animals like horses, cows, goats and more!
Contests and Games
There will be lots of great doggy contests taking place throughout the day to keep the dogs busy and all the humans entertained. Learn more and get registered for the…
Costume Contest
Hot Dog Bobbing Contest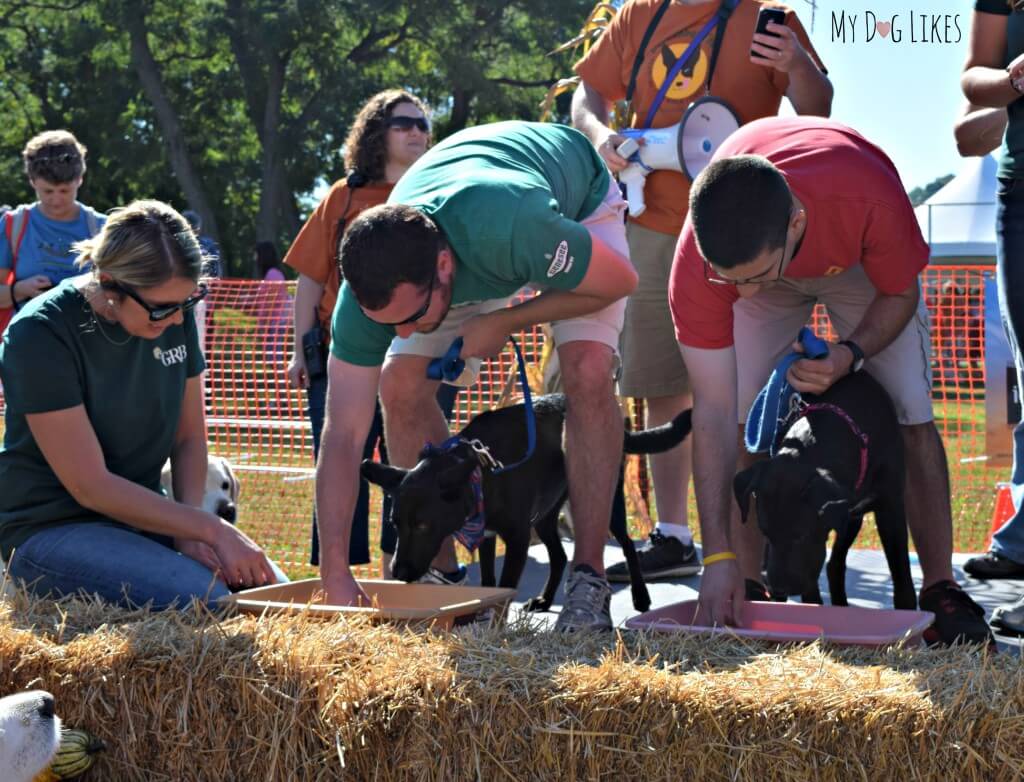 Professional Pet Photography
Make sure to take advantage of the Photography booth – where you have the opportunity to sit for a professional photo of you and your pet!
Dog Agility Demos
For a small fee ($8 for one run and $10 for two), you can give your dog a taste of agility with Lollypop's fun run stations. This is a perfect way to find out if agility is right for your dog!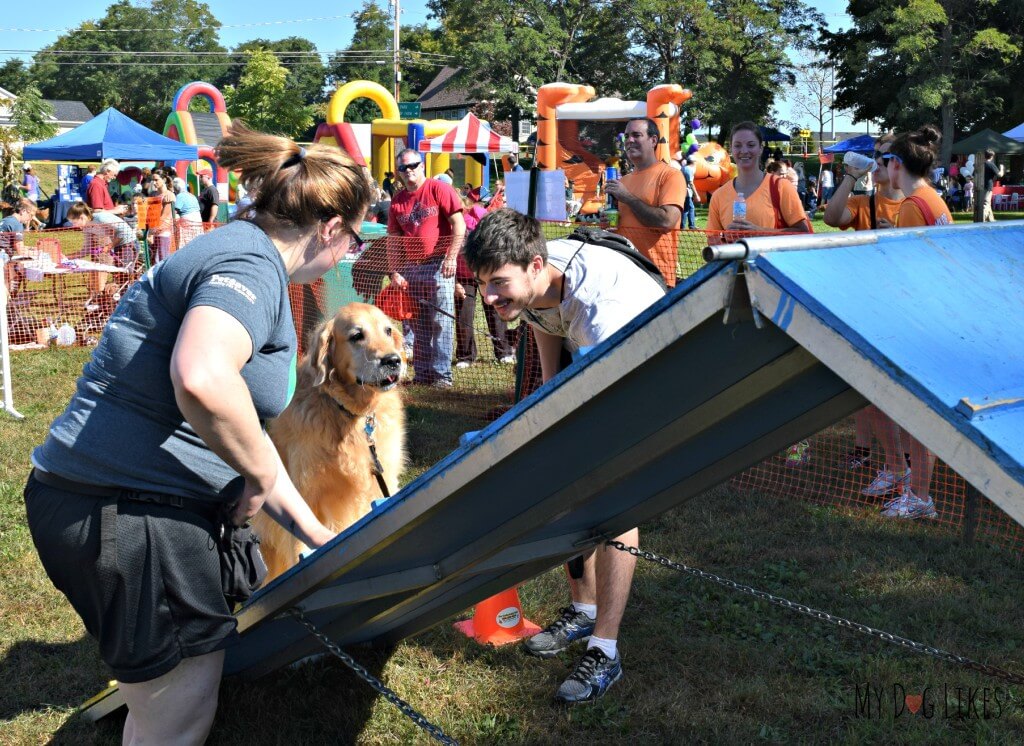 Your dog may surprise you! You can see us giving Harley a try at a previous years event and he was an all star! I guess we need to give the old boy more credit!
Live Music and Beer Tent
Relax after the walk with some great live music and tasty refreshments. There will even be sampling from local Rochester breweries and distilleries!
Vendors
Learn more about the Barktober Fest 2016 sponsors and other local pet businesses under the Vendor tent. You can also purchase some cool new gear and walk away with plenty of great swag!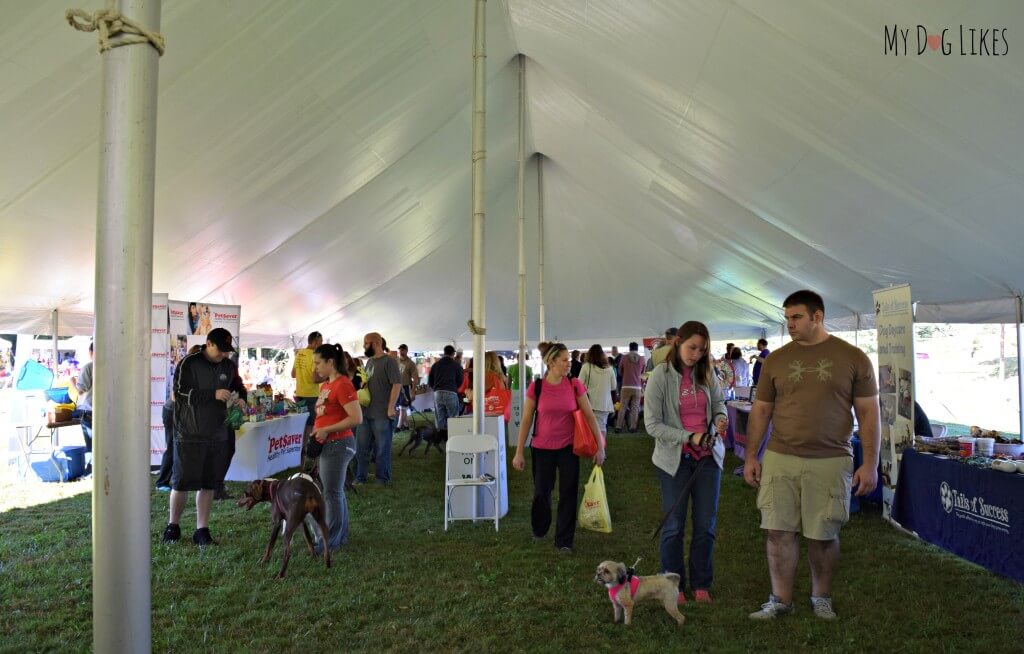 Is there an entrance fee?
Admission to the carnival portion of the event is free, though their are small fees for food, refreshments, and various activities.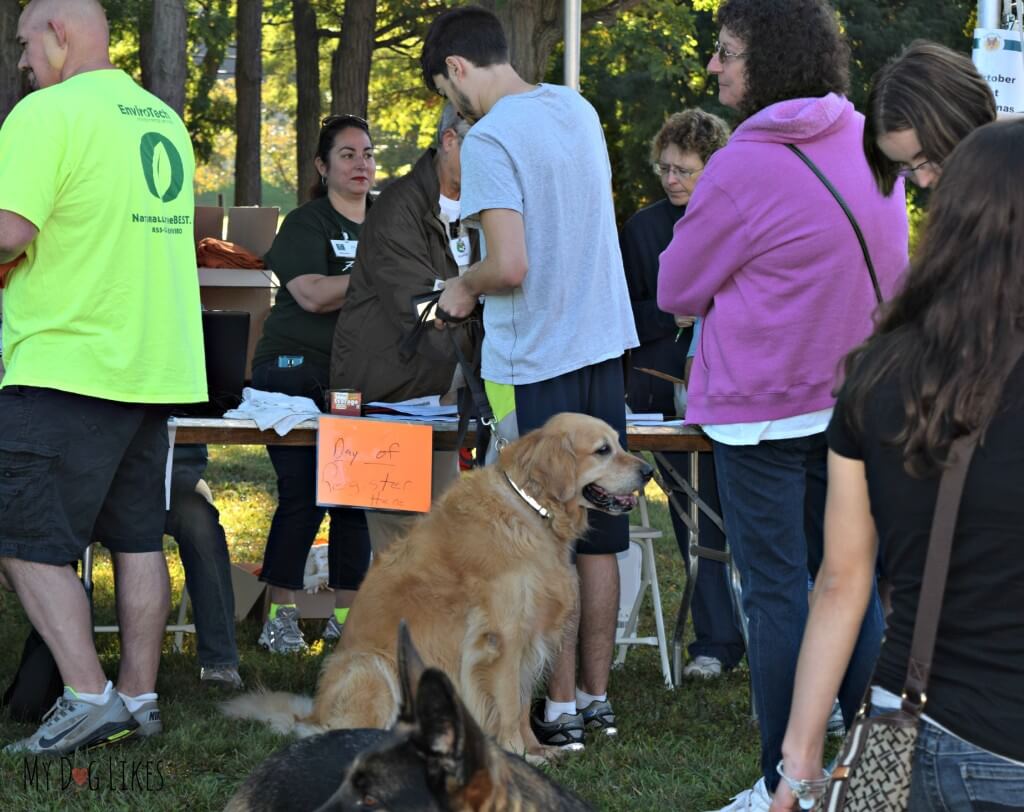 Remember, this whole event is for the animals so Lollypop will be accepting donations as well!
Why MyDogLikes Lollypop Farm
It is hard to overstate how much Lollypop Farm has meant to us since moving to the Rochester area.
This where we adopted our cats Maxwell and Lucas. Where Charlie earned his Canine Good Citizenship. Where Charlie learned the basics of agility. We do our best to support them whenever we can through volunteering at events and fostering, but they also need monetary help as well.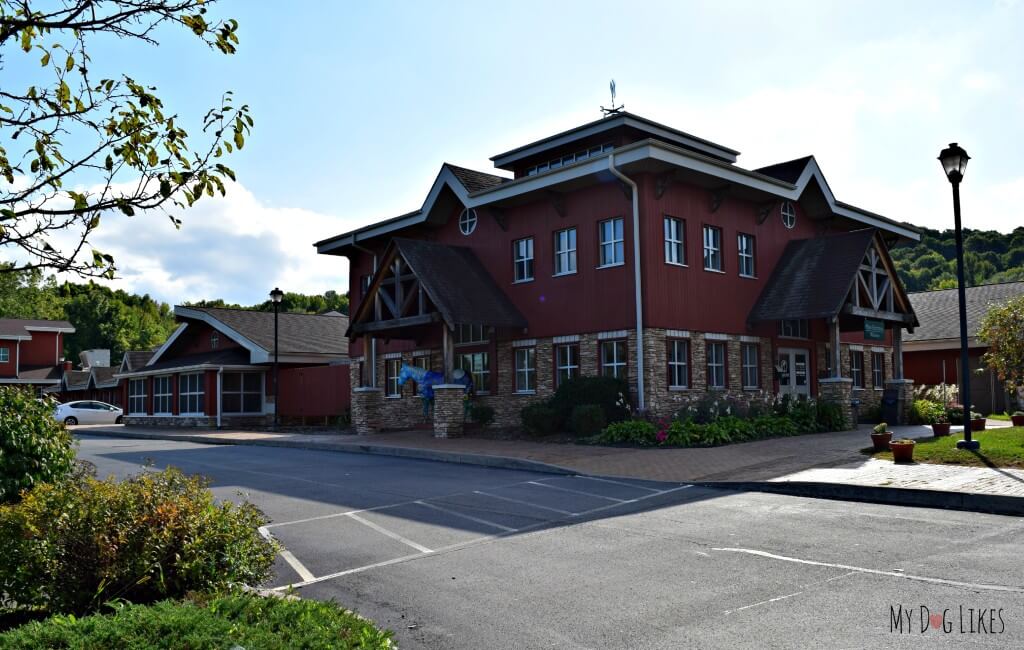 Not only is Barktober Fest a great family event, but it is one of Lollypop's most important fundraisers of the year. It would mean so much to us if you could help us help them to reach their goal.
Support Lollypop Farm!
Believe it or not, Lollypop receives no government funding and instead relies entirely on the donations of the community to keep it operating! Rest assured, that all of your donation will go straight to the animals in need!
Want to stay up to date on the latest dog related happenings in Rochester, NY?