We recently learned that the World Series of Beep Baseball is being held right in our backyard of Rochester, NY!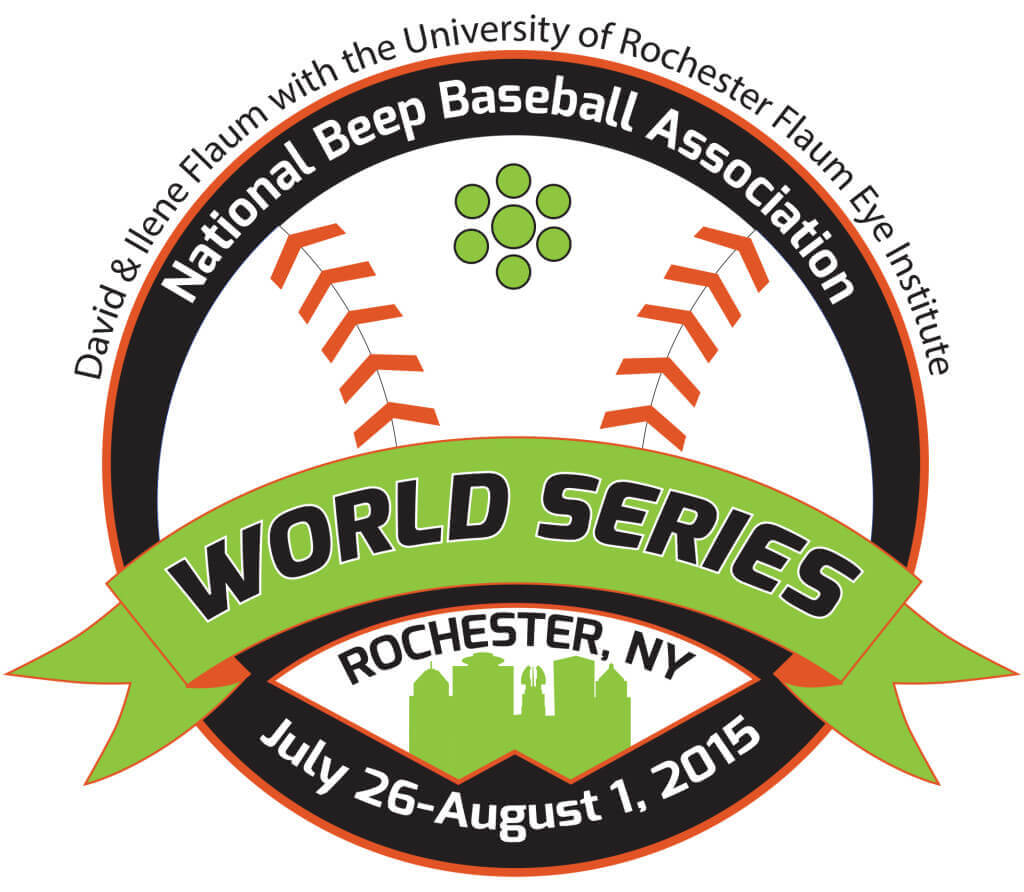 Never heard of Beep Baseball?
Beep Baseball is a modified version of baseball developed in the 1970's for the visually impaired. The sport is played with a ball slightly larger than a softball, that beeps throughout the game to allow players to determine its location. All players with the exception of the pitcher, catcher and spotters are typically visually impaired. Unlike a typical game of baseball, the pitchen and catcher are actually part of the offensive (batting team). The spotters help to alert the fielding team of the direction that a ball is heading after it is struck.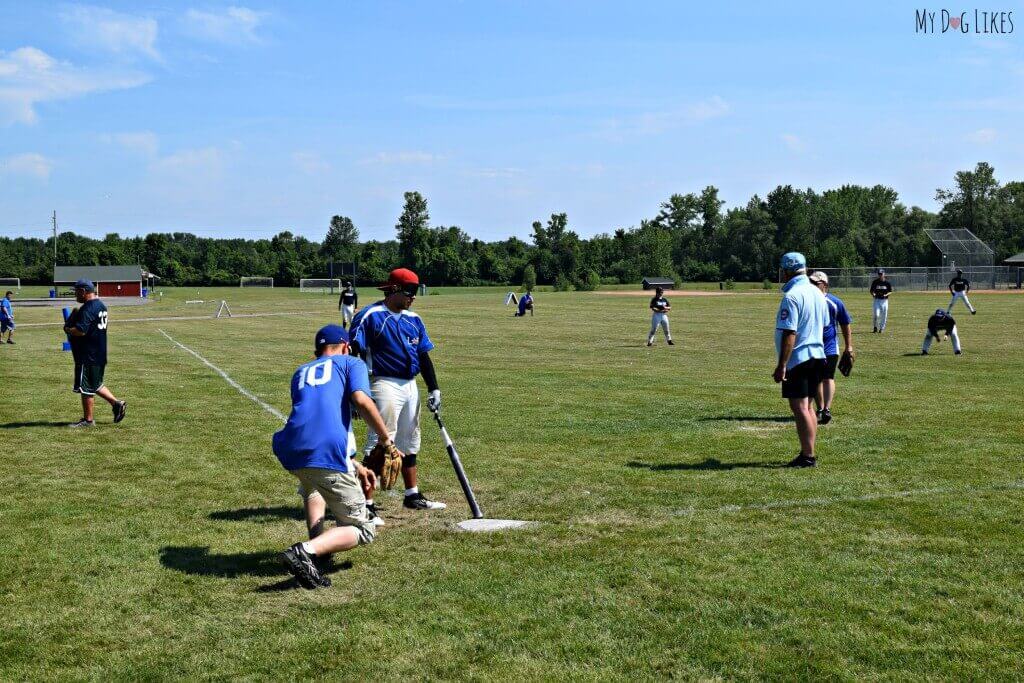 The Rules of Beep Baseball
Beep Baseball is played on a grass field just like regular baseball, but with only 2 bases. These "bases" are 5ft foam pillars and are placed in the traditional spots of first and third. After a batter hits a fair ball one of the bases randomly begins to beep indicating the direction the batter should run. If the batter reaches the base before the fielding team gains control of the ball, a run is scored. If the ball is brought under control before the batter reaches the base, or a batter makes 4 strikes, an out is made. In the event that a fielder catches a ball, the inning is over!
A typical game lasts 6 innings.
Check out this inspiring E:60 story on Beep Baseball from ESPN:
So what does this all have to do with MyDogLikes?
As you might imagine, many of these athletes are part of a service dog team. Good service dog etiquette says that as cute and awesome as these dogs are, when they are on duty, it's hands off (its a matter of safety). With their humans playing Beep Baseball, it was time for these pooches to take it easy and more importantly. for me to sneak some pets in!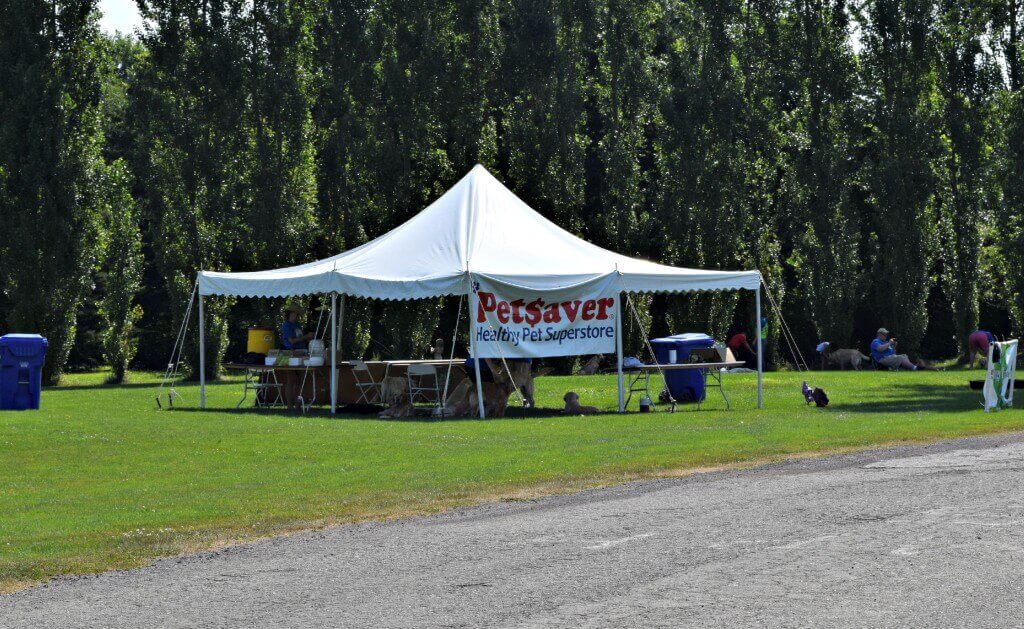 When our friends at PetSaver Healthy Pet Superstore, let us know that the organization was  looking for volunteers to help set up and run the games as well as watch the service dogs while their owners competed, I jumped at the opportunity!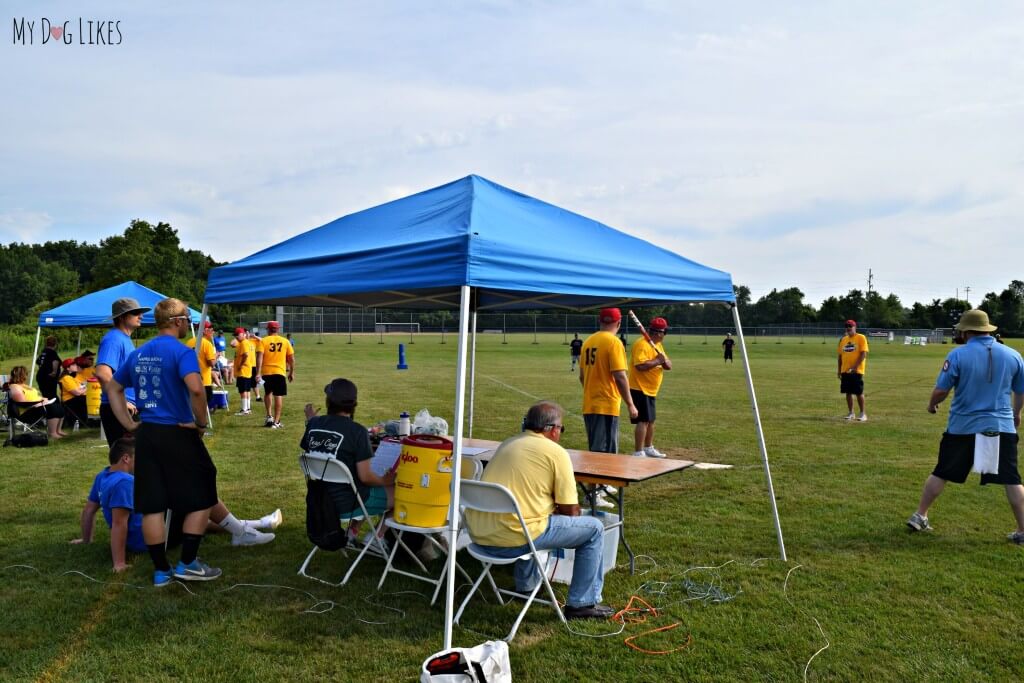 Change in Plans
On Wednesday, I headed on over to Grace and Truth Sports Park for Day 4 of the competition. Unfortunately, when I arrived, they notified me that there were already plenty of volunteers with the dogs (of course there were) but they needed help on one of the fields! Woot! You can't be disappointed when you are right in the action! I headed on over to Field 11 just in time to get some instruction on the rules of Beep Baseball and serve as a Field/Base Judge for my hometown team, the Rochester Red Wings!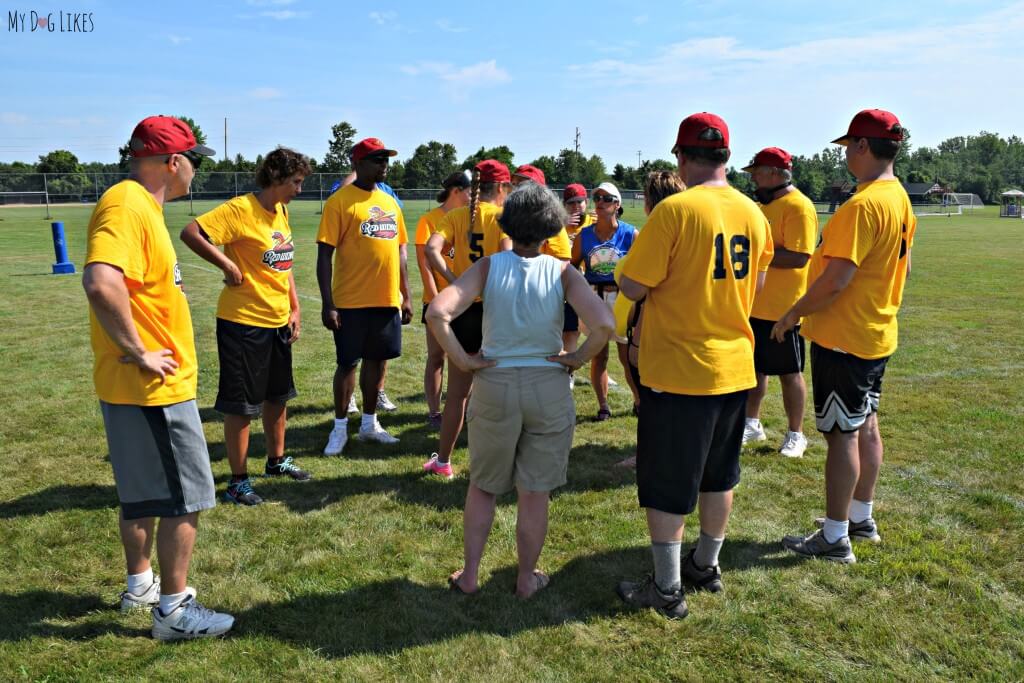 Red Wings Beep Baseball
The Rochester Red Wings were fun to watch, but as a brand new team, lack the experience of some of the other teams playing from all over the world. Their coach shared with me that many of their players had never touched a baseball bat before March of this year! Unbelievable!  It was really inspiring to see the other teams supporting these new athletes. It takes a lot of courage to compete at this level! Way to go Red Wings!

I went on to judge one more game afterward; a marathon game between two close competitors, the Chicago Comets, and the Indy Knights. This game went back and forth for 6 innings with the Comets scratching out a 3 run victory in the end.
Its gone to the dogs

Between games I headed over the Service Dog Daycare to get some pooch smooches! In the sweltering heat these pups had it made in the shade at the doggy daycare , sponsored by PetSaver Superstore. PetSaver decked their tent out and provided access to lots of fresh water, a kiddy pool, and some brand new toys! Although I didn't get to spend my whole day with these sweet pups, it was so nice to meet these kind and gentle friends when they were off-duty and relaxing!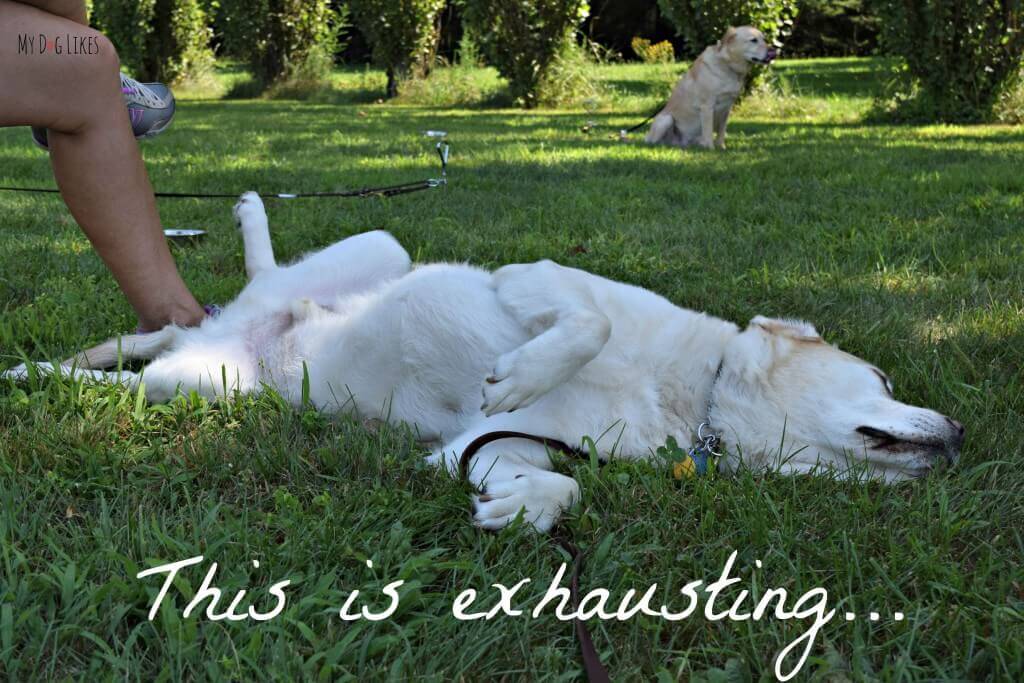 No job to do…
Some pups seemed to have lots of extra energy; barking and sweetly demanding extra walks and playtime.. Since this is not typical behavior for service dogs, I couldn't help but wonder how strange it must be for them to be away from their people with no job other than relaxation. Dogs, especially service dogs, really are amazing creatures! Here are some of the friends that we met!
Lessons Learned
As much as it is always about the dogs for me, in fairness, this day was really about the amazing athletes. Being an athlete has been a big part of my identity since I was young. To me there really is nothing like the feeling of achieving something, either individually or as a team, that pushes you to the edge physically, emotionally, and mentally. I couldn't help but think about how much I take my ability to be an athlete for granted. Here I was surrounded by people who wanted that same feeling but had to fight that much harder to make it happen. Although I had expected to volunteer with the dogs, I was blessed to have an opportunity to get up close and personal with the volunteers, event organizers, and most importantly, the athletes. Its impossible to spend time around these people without being completely awestruck at their grit, determination, and athleticism. This was not a special event created for people with disabilities, this was an athletic contest that smashed any notion that people with different abilities can't be athletes!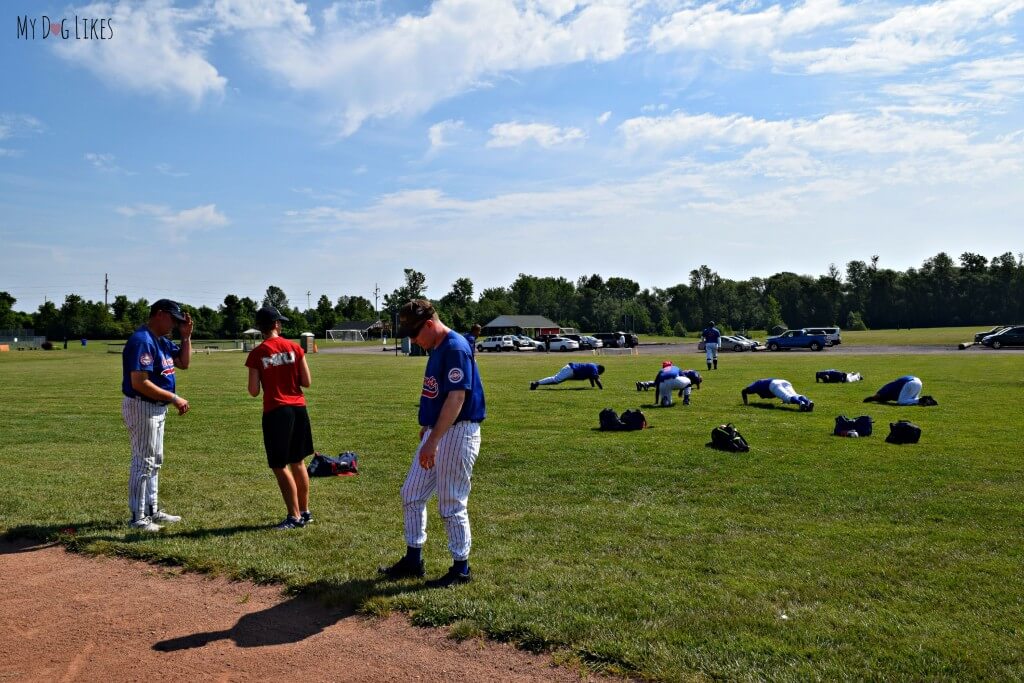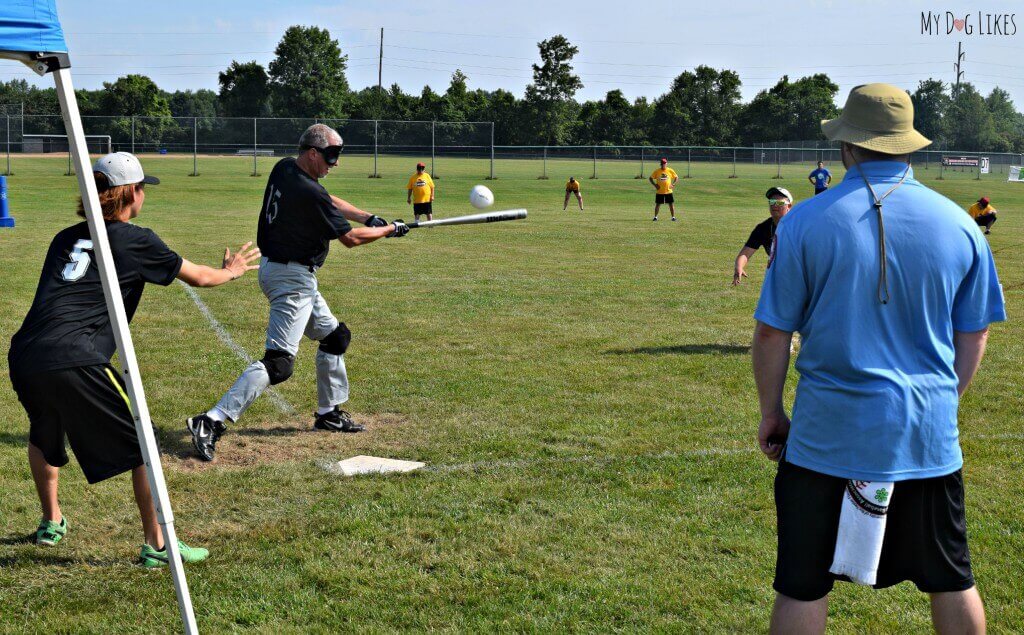 Stay Tuned…
The NBBA World Series of Beep Baseball continues through the weekend with the Championship game on Saturday. If you are in the Rochester area, head on down to Grace and Truth Sports Complex to check out the action! For everyone else, we will be sharing final results this weekend or check out the NBBA on Facebook to get realtime results!