Recently, we asked you: "Are your pets part of your holiday celebrations?" The answer was an overwhelming, YES!

Tis' the Season
For so many of us, our pets are cherished members of our family. They participate in all the traditions of the season and are so excited to see family come from near and far. Grateful for an extra ear rub, they also don't seem to mind having their stockings full of special treats and toys!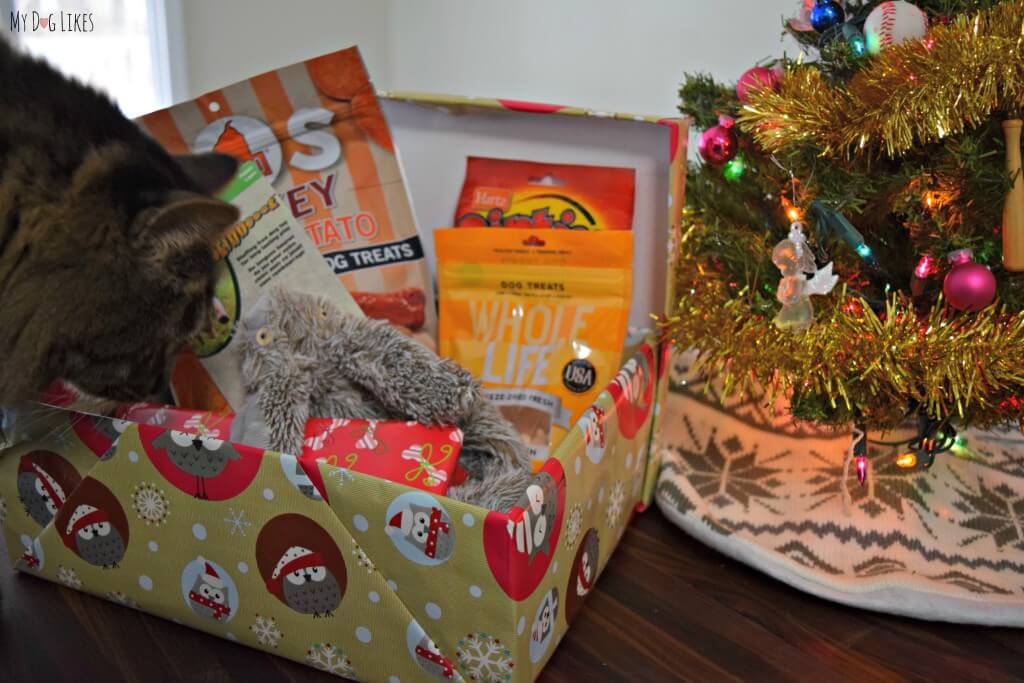 Giving Back
When we take time to think of all the blessings in our lives this time of year, it's hard not to think about those who are less fortunate, including homeless pets.
Looking for a way to give back this holiday season, we were so excited to hear about Scottsville Veterinary & Pet Adoption's Operation Shelter Pet!

Operation Shelter Pet
Started in 2013, the mission of Operation Shelter Pet is to provide the Christmas/Holiday most of these pups and kittens have never had.The folks over at Scottsville Veterinary & Pet Adoption ask that people donate a shoe box full of toys and treats and deliver them to a homeless dog or cat at the shelter. With their full time employment as Senior and Junior Products Testers, Harley and Charlie jumped at the chance to put together a box with some of their favorite things in it!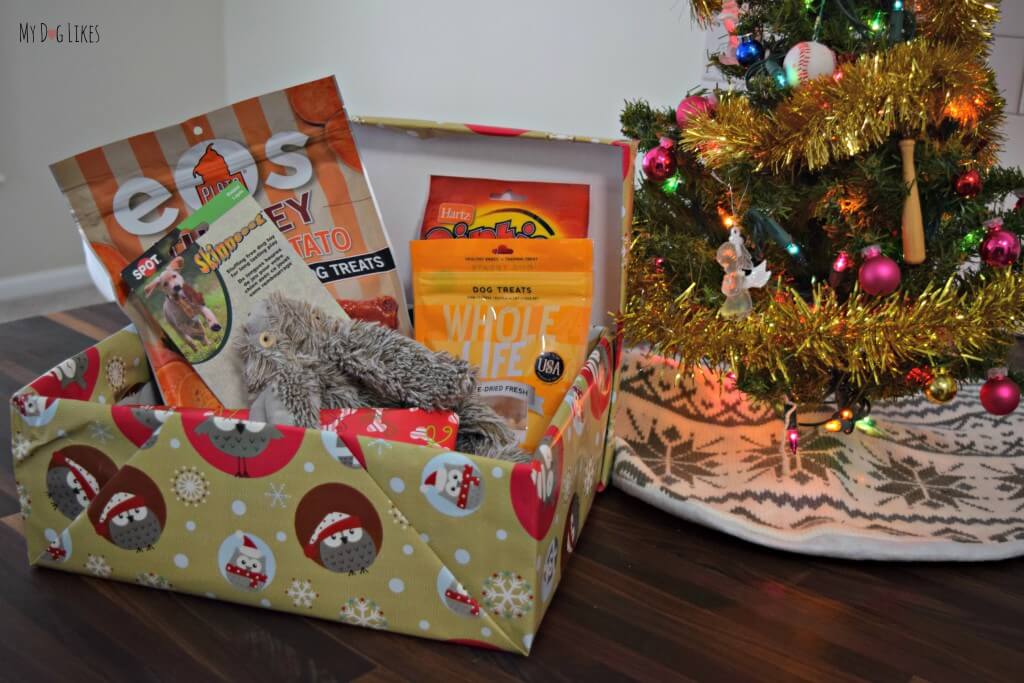 So what went into our box?
• Chuck-It Ultra Fetch Ball
• Spot Skineeez Stuffing Free Toy
• Plato EOS – Turkey & Sweet Potato Treats
• Whole Life – Original Chicken Treats
• Yogurt Covered Bones (2)
• Planet Dog Bone – (Wrapped) – Check back for our review and giveaway of Pet Party Printz!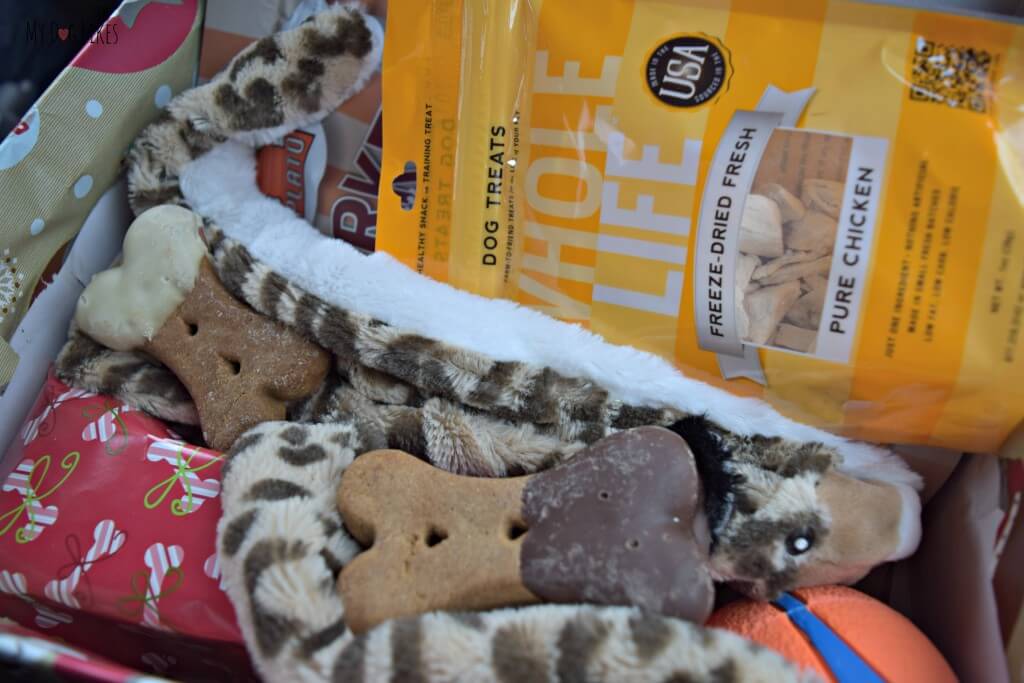 Delivery
When we arrived at the shelter we were completely overwhelmed with how many people and boxes of goodies there were!!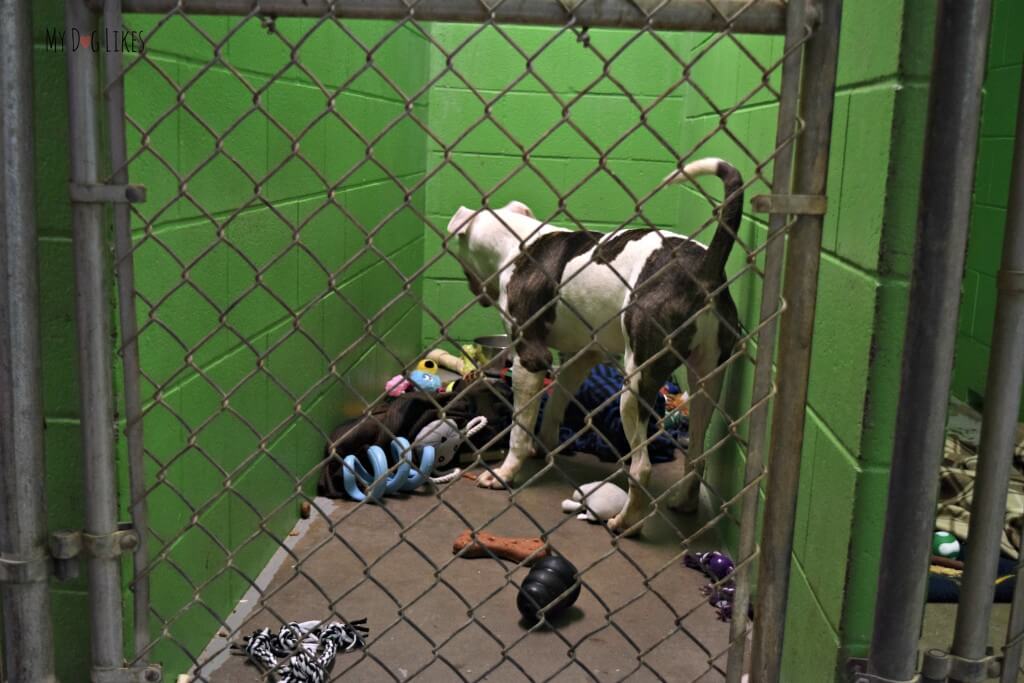 Each and every dog's pen was full of new toys and treats and there were mounds of boxes still unopened. Recognizing how many toys and treats each dog already had, we gladly added our box to the pile to be delivered later and went around to get and give some puppy lovin'.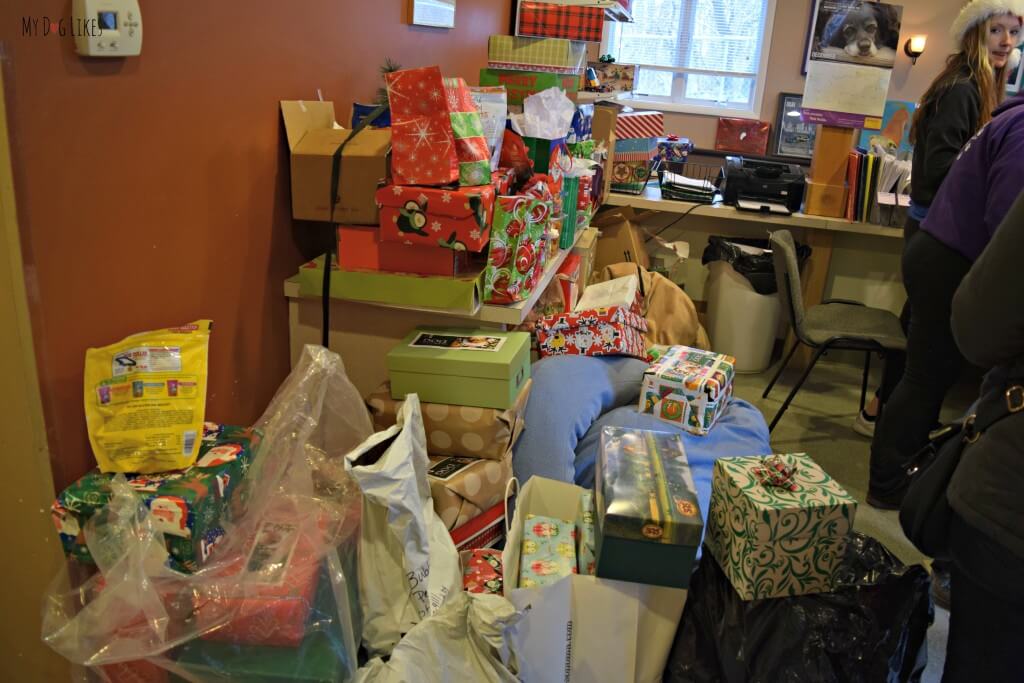 Take a look at some of these sweet pups that were up for adoption!
This was a hugely successful event, and we were so happy to play a small role in supporting the work of this Rochester, NY Rescue!
How did you spread holiday cheer this season?