We all have a journey. Today, I am going to be getting a bit personal, and sharing more about my life's journey, and how our sweet Golden Retriever Charlie has intertwined himself in a way that just seems meant to be.
My Professional Journey
A lot of you may not know, but my full-time gig is school psychologist in a 3-5th grade public school. About 10 years ago, while still in graduate school, I attended a training session from a woman who had created a therapy dog program at her school.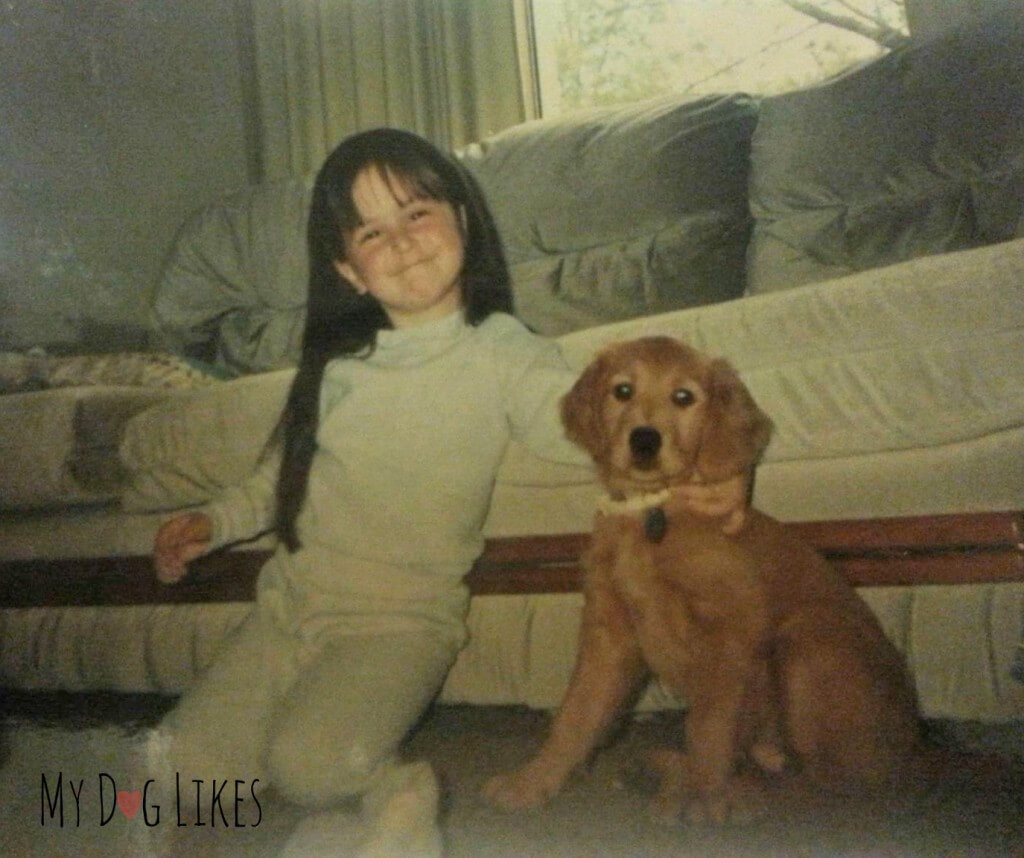 Now I should say that I have always loved dogs, and at a personal level, understood the powerful emotional connection that dogs and humans have with each other. However, during this training, I sat for hours listening to the wonderful ways that dogs could be used in schools. At that moment, I just knew that I had to incorporate a therapy dog program into the work that I would do as a professional.
When it came time to choose training experiences, I specifically sought out working in a school that had an established therapy dog program. When I started working in this school district, I was blown away by the way that having a dog in schools created a positive learning environment. No matter what baggage the kids walked off the bus with, a wagging tail always lifted spirits of everyone around!
By the time that I got my first job after graduate school and established myself, I could hardly wait to incorporate a school therapy dog program into the work that I would do.
Part 2 – Enter Charlie
Knowing that I wanted to have a therapy dog was one thing. Finding the perfect dog to do it with was going to be the next challenge. Enter Charlie!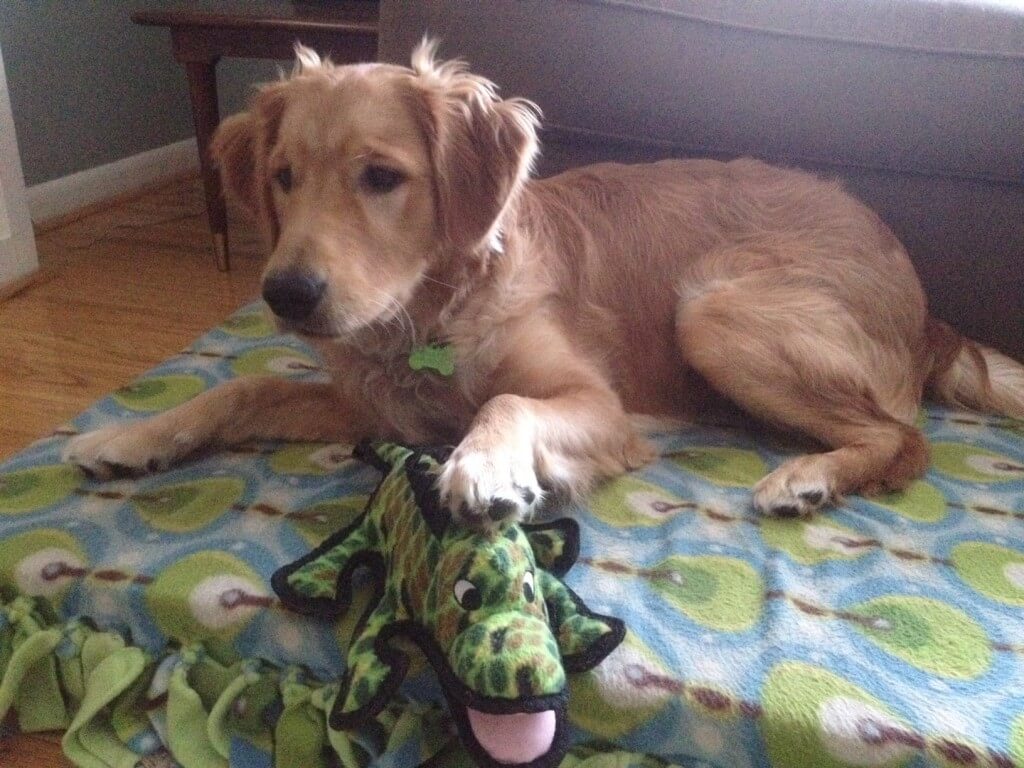 We adopted Charlie at the age of 6 months. His previous owners loved and cared for him deeply, but were older, and struggled to manage the vigor and excitement of a puppy. We got the call that Charlie was in need of a new home and met him the next day. Within moments, we could see that he was a sweet boy. The 24 hrs that I had to wait and "think about it" before agreeing to adopt him were tough. He already felt like a member of our family and I wanted him to come home with us!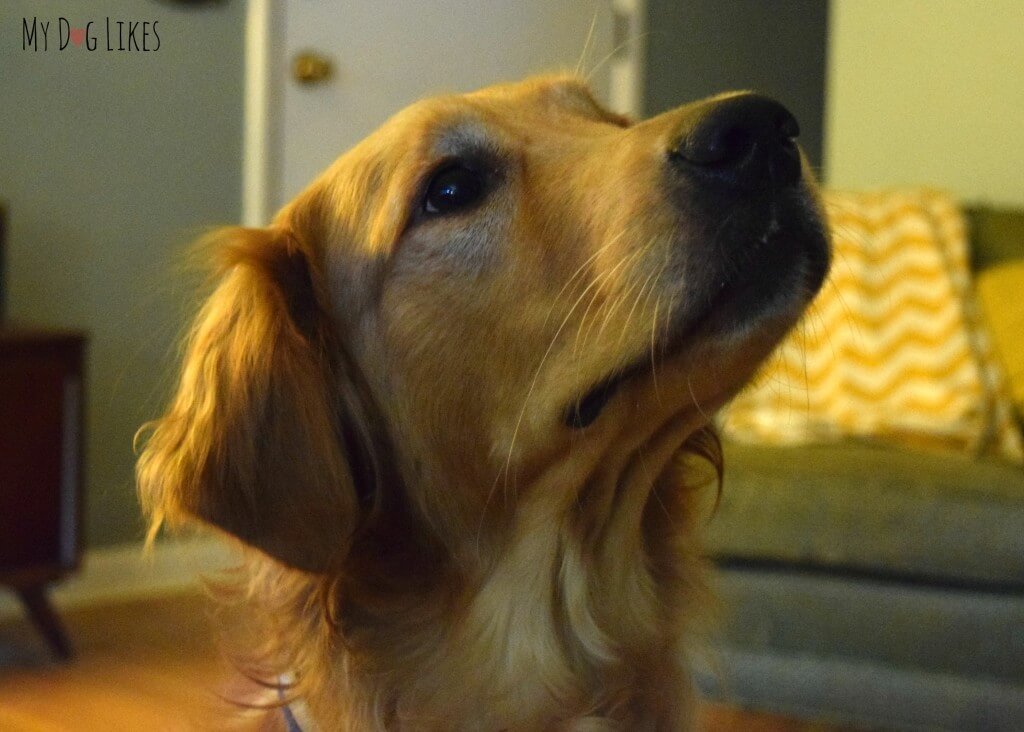 Deep down, I knew that Charlie was a diamond in the rough. However, his crazy puppy brain, combined with a growing adolescent puppy body, certainly posed some challenges to uncovering his many strengths. We enrolled him in teen puppy classes, basic manners, and agility classes.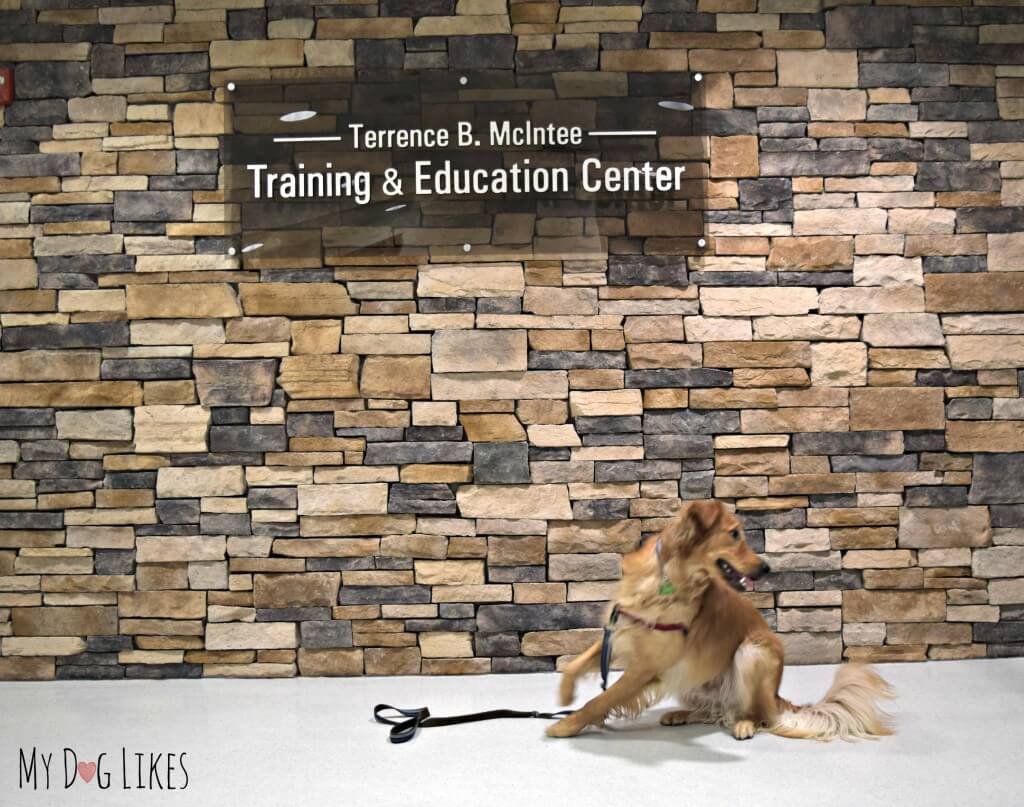 Almost immediately, we started to see Charlie become more attentive, focused, and controlled. Many classes and many, many training treats and clicks later, Charlie was emerging into the young adult I knew I had seen on that first day we met him.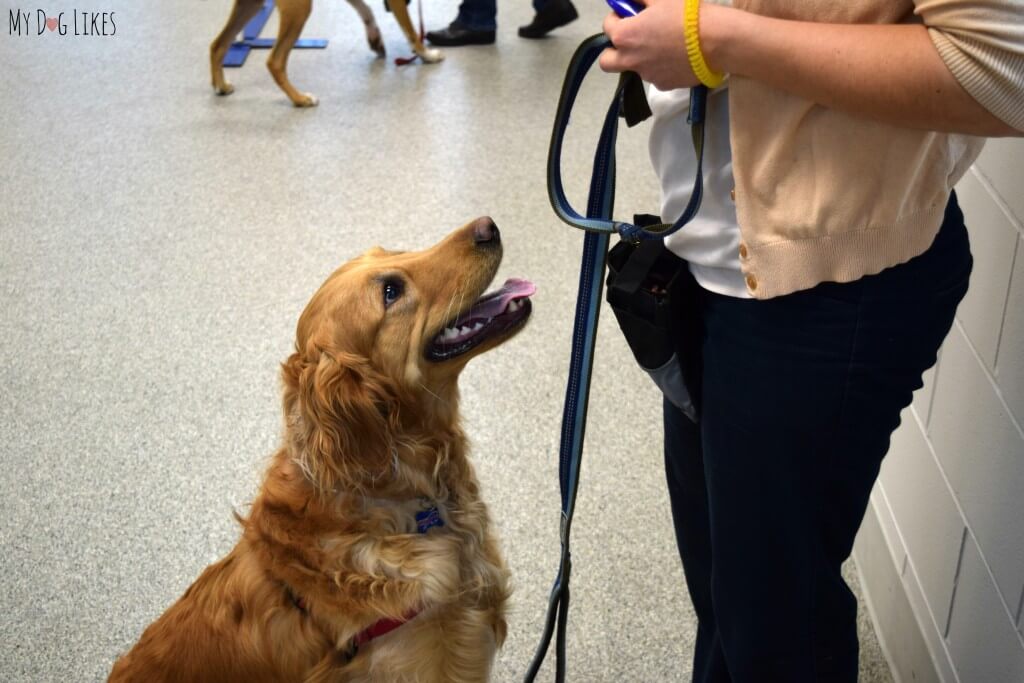 I wasn't sure that he was ready but decided that I would enroll Charlie in the formal training that was required for him to be a therapy dog in my school system.  Through hard work and lots (and lots) of positive reinforcement, treats, and patience, Charlie passed his test!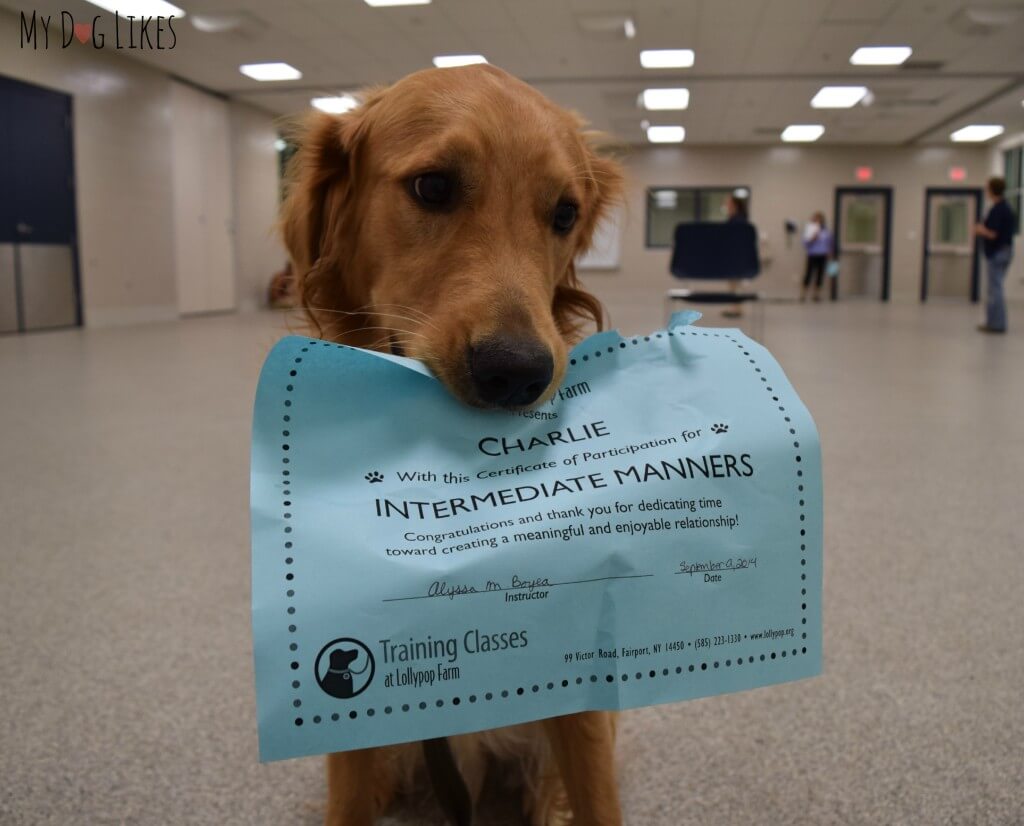 Charlie, School Therapy Dog
For the past few months Charlie has been working as a therapy dog at a 3rd-5th grade school. He works with me and the rest of our mental health support staff in individual and group counseling sessions. Likewise, he pushes into classrooms during instruction and free time. 
Here he has really found his calling and become a beloved member of the school district. The children are obsessed with him and whether it is helping them to read, or licking their tears away on a particularly tough day, he would do anything he could to make them feel better. Charlie LOVES his new "job" and takes it very seriously – even leaving his beloved frisbee at home so that he can stay better focused.
More than anything, Charlie brings joy to hundreds of kids daily!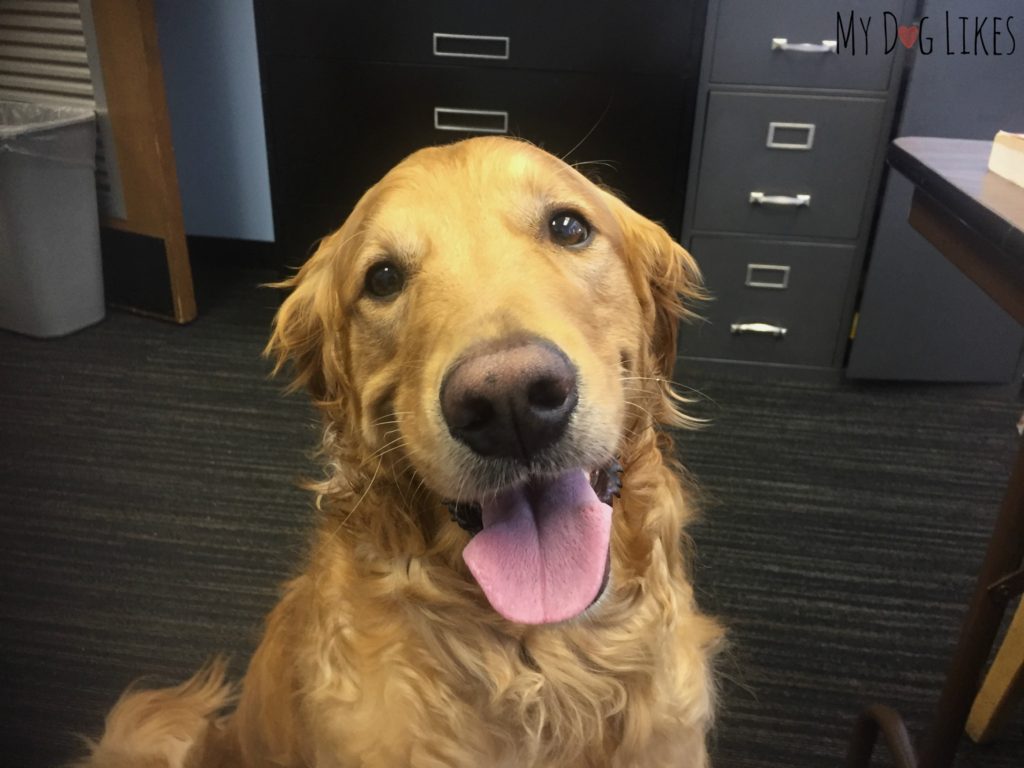 Life is a Journey
Charlie's journey took him from being put up for adoption due to his high energy levels, to becoming a therapy dog for young children. His story serves as a great reminder of persistence and working hard to find the right outlet for your dog.