I know it may seem that we have been on a real tech kick as of late… but in our defense, it is hard not to be fascinated by the emergence of computing into the pet world! From cameras and trackers to interactive toys, technology is rethinking the ways in which we understand and live with our pets.
Today we are going to be letting you know about another awesome device which (believe it or not) combines ALL of the gadgets above!
Introducing the Pebby
Dubbed as the "worlds most advanced pet sitter", the Pebby is a remote control ball system which can be used to monitor, track, and play with your pets when you are not even at home.
Pebby is currently in the manufacturing phase of development and they are sponsoring this post to help spread the word about their IndieGogo Campaign to bring this product to market!
What is included in the Pebby Pack?
The Pebby system has 4 main components which work together to create a one-of-a-kind robotic pet toy.

Pebby Smart Ball
The face (and brains) of the operation, the smart ball is a camera embedded toy that can be driven via remote control. It is constructed of a durable poly-carbonate shell, making it able to withstand plenty of chewing and rough play. The interior components are further protected from damage by a unique water suspension system between layers.
Last but not least, the Pebby is waterproof for protection against slobber or an accidental drop into the water bowl!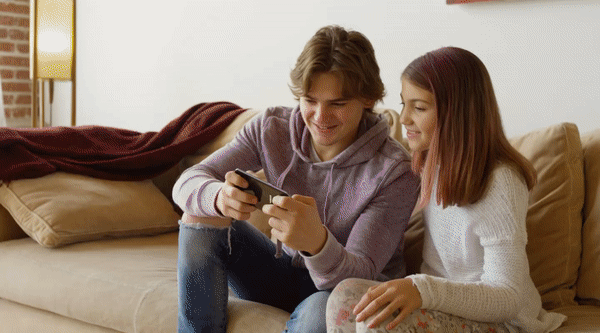 Technical Specifications
WiFi and Bluetooth Enabled
Battery Life: 12 hrs idle and 1.5 hrs play
720p wide angle camera
Built in laser pointer
LED headlights and color changing rim
Built on an open source platform (Intel Edison) allowing developers to create their own programs for the Pebby

Want to make your Pebby a little more "you"? No problem, more than 10 vibrantly colored Easyfix magnetic caps allow you to do just that!
PebbyKennel
When your Pebby's battery is running low, simply drive it inside the PebbyKennel charging station for a refresh. The Pebby will auto align and begin a wireless charging cycle.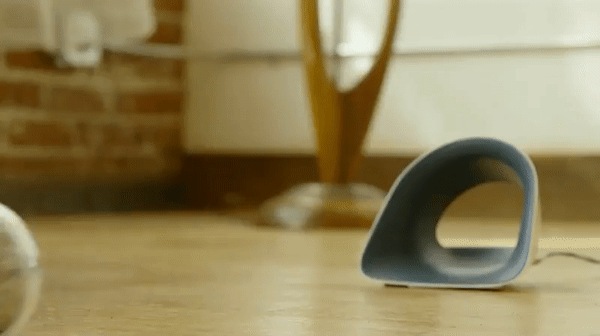 Technical Specifications
90 minute charging time
Sloped on/off ramp
Auto docking functionality
PebbyCollar
This tracker attaches to your pets collar and syncs with the Pebby Ball to monitor their activity throughout the day. A built in RRF beacon calls out to the Pebby Smart Ball for some really cool play features!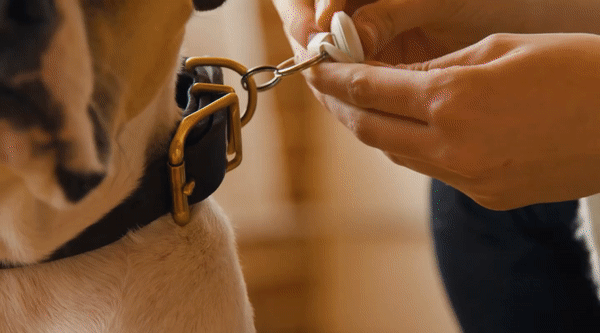 Technical Specifications
Built in sensors include: 9-axis accelerometer, gyroscope, magnetometer, temperature and barometric pressure
Battery Life: 8 days!
USB or wireless charging
Auto play and follow features available when collar senses that Pebby is near
Pebby App
The Pebby App is the user interface through which you interact with your device.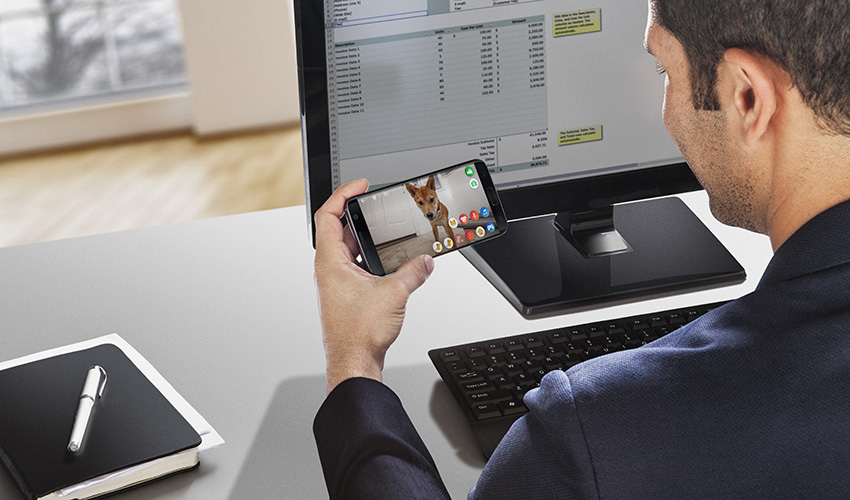 Straight from your phone or tablet, you are able to:
Drive the Pebby
Watch streaming video from the embedded camera
Send a "bark" or a "meow" to engage your pet
Listen in through the Pebby's microphone
Snap photos and record video
Share memories through the Pebby community or social media
How You Can Help
The technology is real, and the prototypes have been made, but the Pebby team could use your help in getting over some of the late stage manufacturing hurdles.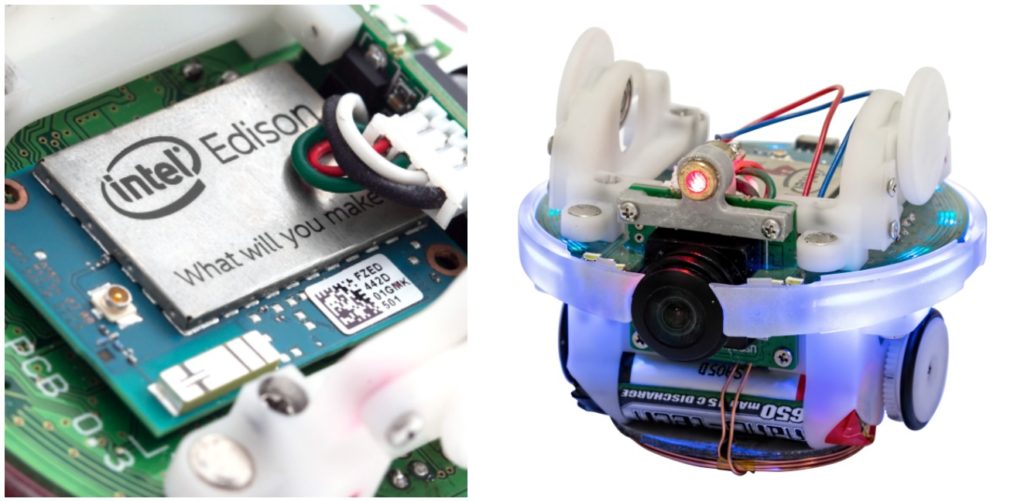 They have already raised almost $600,000 (over 10X their original goal), but we are told they have more cool stuff in the works if that number keeps on growing!
Click Here to Learn more about their Campaign
Why MyDogLikes the Pebby
We have reviewed several pet cams in the past (even one with a built in laser toy), but none have the range of features that are offered by the Pebby. Though you are still able to check in on your pet at any time, this device is so much more than a camera.
First of all, it is not restricted to one room! This allows you to follow your pet and keep tabs on what is going on anywhere in your home.
Pebby also presents some truly unique ways to interact with your pet – no matter where you are in the world. Controlled movement, audio and visual cues, and even a built in laser all add to the fun and stimulation.
We are always looking for ways to enrich the bond between ourselves and our pets, and keeping them mentally engaged is a great way to do so! Talk about an awesome gift for dog lovers!
We can't wait to get our hands on our own!
If you would like to be among the first owners, make sure to visit their IndieGoGo page for introductory rates and some really cool bonuses as well!
Click Here to Pre-order on IndieGoGo!  
---
UPDATE February 2019: It seems as if the Pebby team has experienced quite a few setbacks while rolling out manufacturing – perhaps the most significant of which being Intel discontinuing the chip that it was build upon! At this point only a small number of units have been released and it looks like they are now targeting September 2019 for a more widespread release.
As someone who works in new product design and development I definitely feel for them, but backers should be aware that this company is still very much in startup mode. Take caution in supporting if you are expecting a Pebby any time soon or are unable to "potentially" lose your investment.