How would you like to win some AMAZING prizes for the furry Valentine in your life?
Well, you're in luck! Our friends at PrideBites and MyPoochFace.com have teamed up for one very special giveaway that you won't want to miss!
My Dog Is My Valentine Giveaway
What's up for grabs?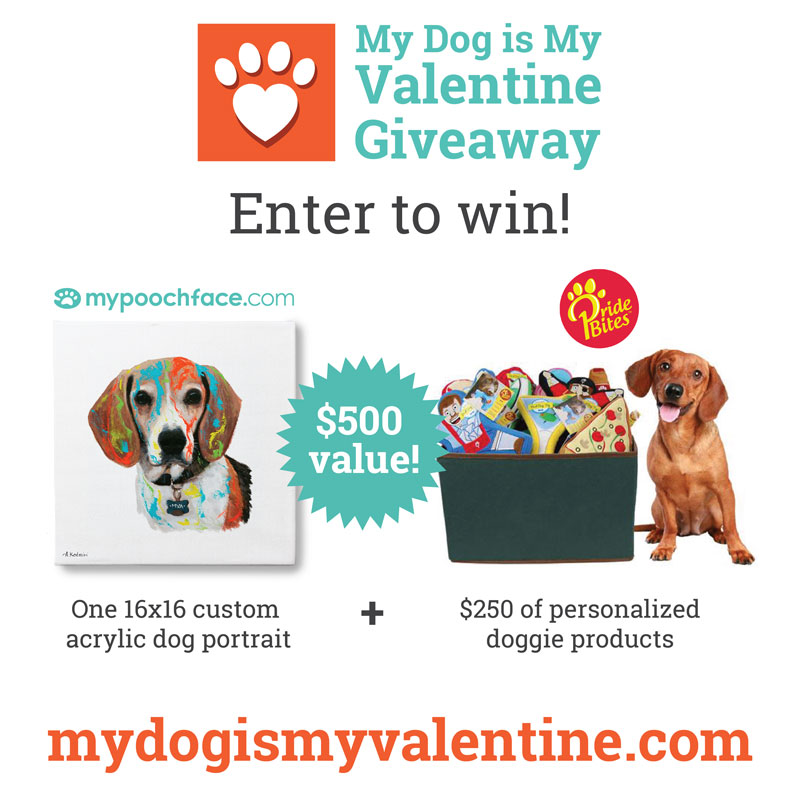 How do you enter?
Just head on over to MyDogIsMyValentine.com and fill out the form!
The winner will be announced on Valentine's Day (Tuesday, February 14th) at 2:30 pm!
Want to Make Sure you Have a Special Gift for your Valentine? 
Take advantage of our exclusive savings below!
MyPoochFace
MyPoochFace creates one-of-a-kind, hand painted portraits of your pet – in their own unique and colorful style. Choose from multiple different sizes and mediums. An amazing gift for any dog lover!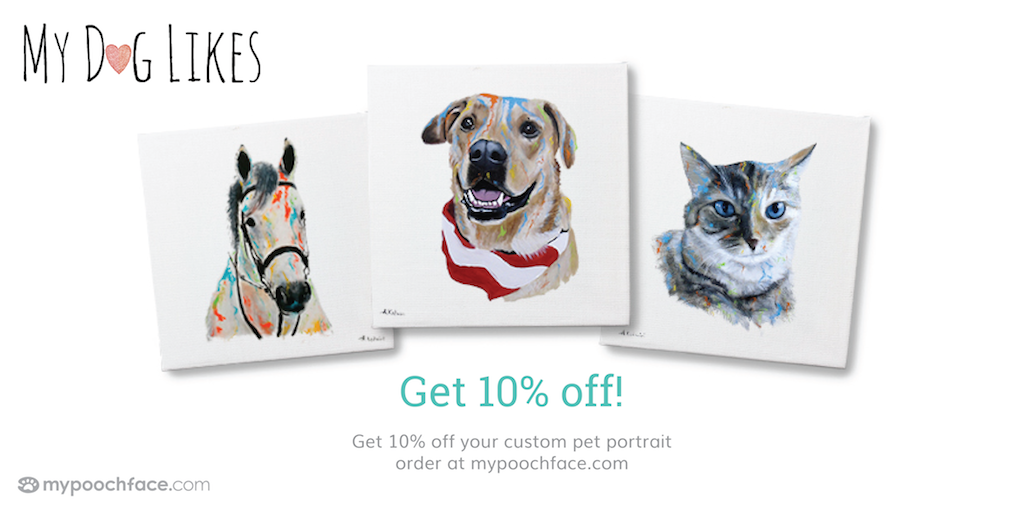 Save 10% on a MyPoochFace order using code "MDL10"
PrideBites
PrideBites has a huge selection of quirky toys and customizable accessories. You can even have them personalized with your dogs name and likeness!

Save 20% on any order using code "MyDogLikes"