The Buffalo Bills season may be over, but the boys still have plenty to be excited about. Not only do we have a new coach coming to town, but they also have some great new swag to wear for next season!
Introducing Pudin's Paw!
Pudin's Paw reached out to us on Twitter to see if we would be interested in reviewing their Homemade dog collars and leashes. They even said they would love to make us some "Bills inspired" accessories. Harley and Charlie are huge football fans, so needless to say that got their attention!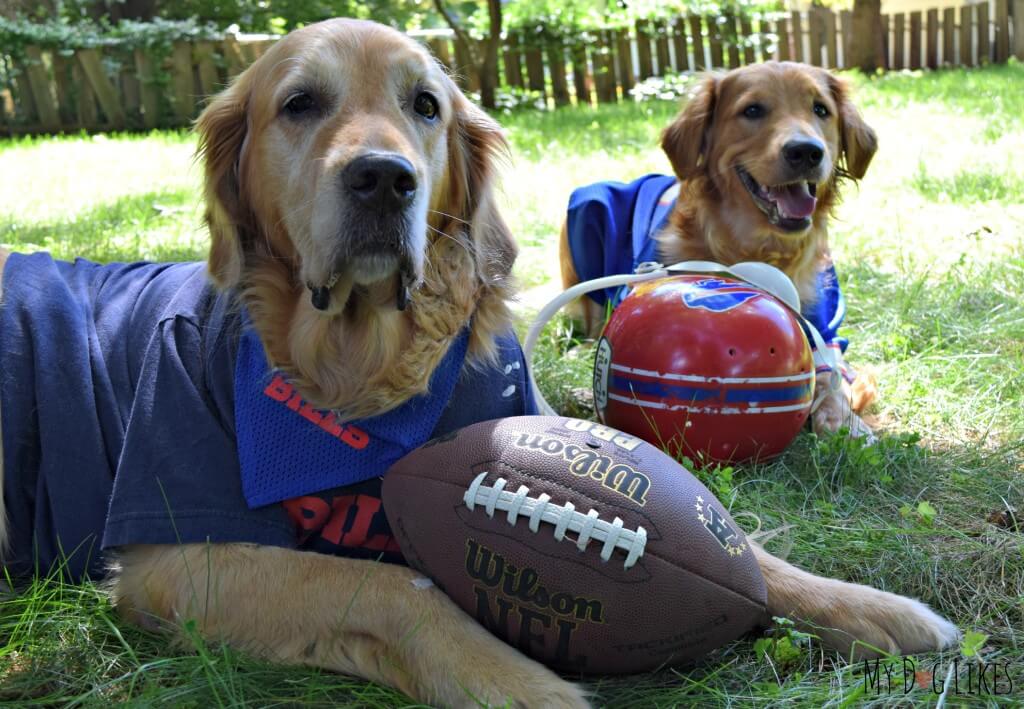 We headed on over to their website to learn a little more about Pudin's Paw…
Pudin's Paw makes custom paracord dog collars and leashes from their home in Seattle, Washington. What began as a hobby making dog accessories for family and friends, has since grown a business in and of itself! And best of all, the company gets its name from their adorable labrador puppy Pudin!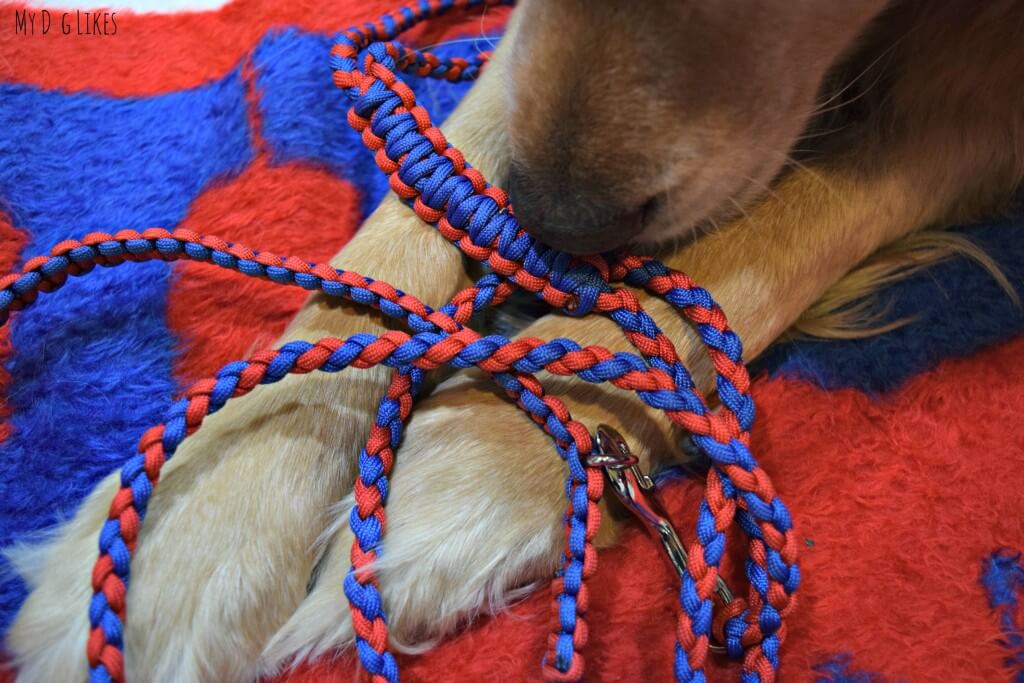 Oh the Possibilities!
Pick any one of the dog collar or leash options you see on their site and start customizing away! You can choose from different braid options, dozens of center and edge colors and even have it built to your dog's exact neck size!
Pudin's Paw was kind enough to send us a paracord dog leash and paracord dog collar, in signature Buffalo Bills colors!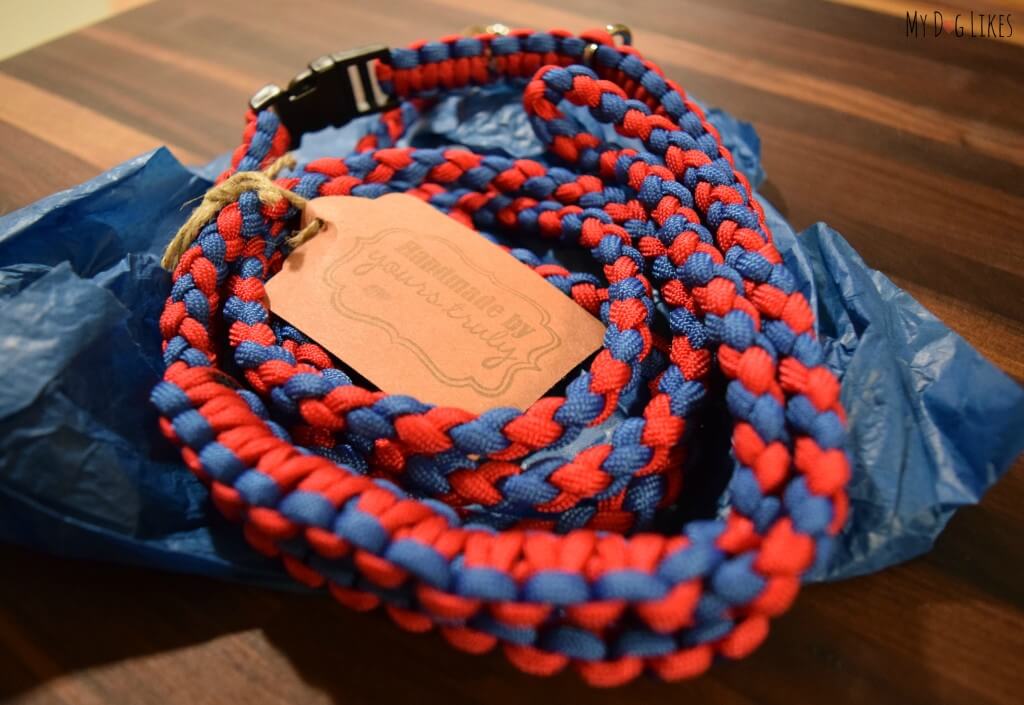 Lets take a closer look!
Boy am I a sucker for that Red and Blue!  I loved the look of these paracord collars as soon as we opened the package.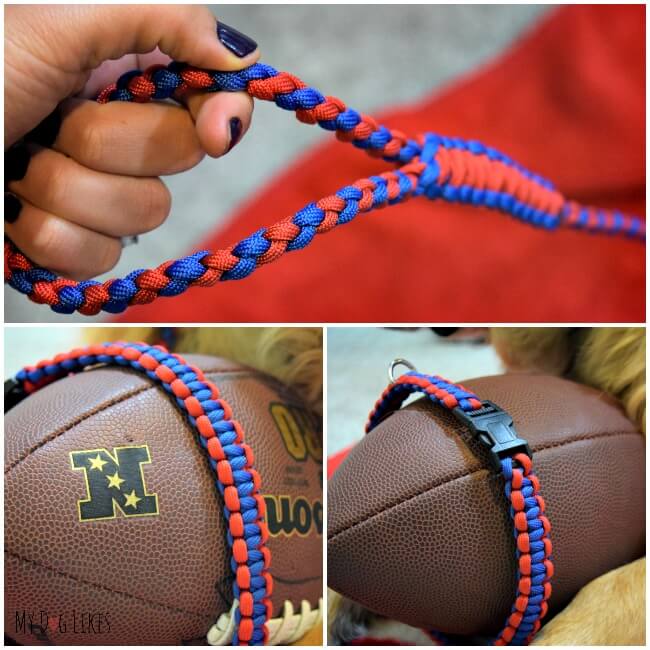 It was clear that a lot of passion and skill went into the beautiful cobra braiding.  We couldn't wait to get it on Harley!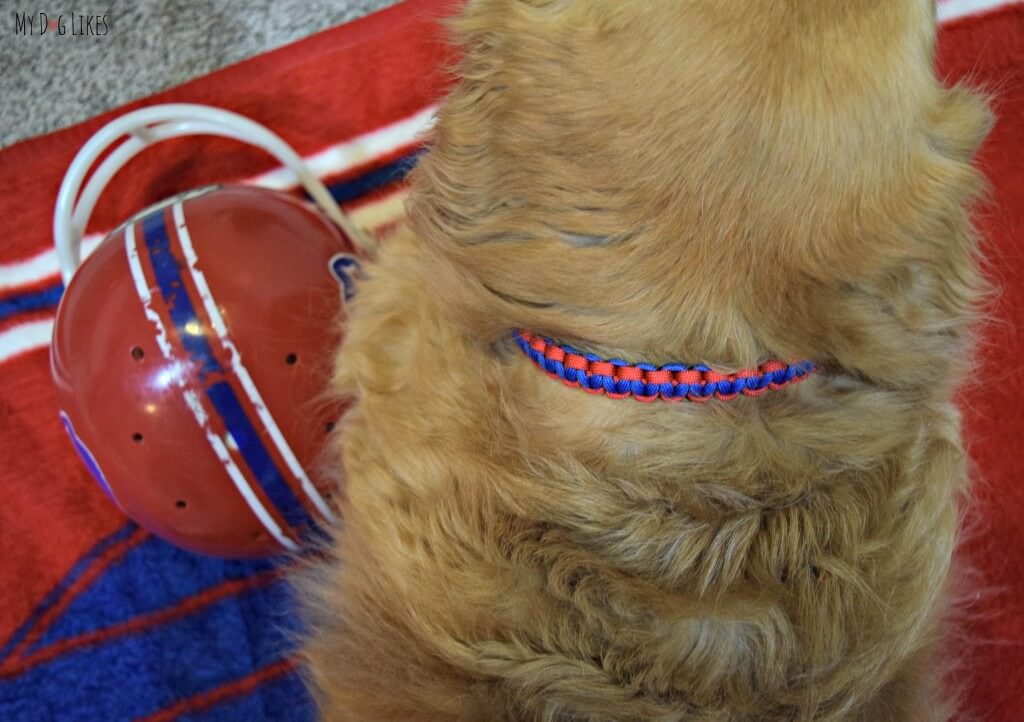 Striking against that Golden fur, don't you think!
Our custom collar was a perfect fit!  (It is important to note that these collars are made to size, so there are no adjustments.  Make sure to measure twice before ordering!)  
So how do they Perform?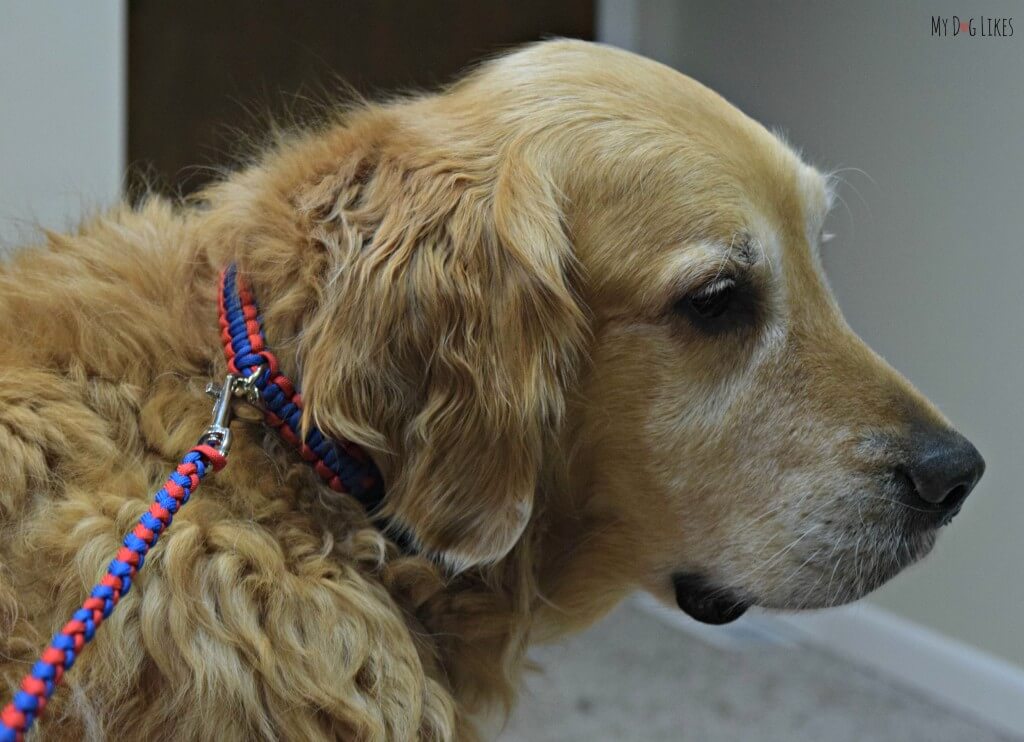 Pudin's Paw uses military grade #550 paracord in their products.  This means that the paracord is capable of supporting a 550 lb static load.  Braid multiple strands together and you have one seriously strong leash!  What is also cool is that the leash has a bit of stretch to it.  This helps to absorb some of the sudden pulling force you may encounter from time to time.  (I know, I know, not YOUR dog!)
You can do more than just watch the game in this leash/collar combo, we thought that this collar would be great for outdoor activities too! Paracord's durability and strength is rivaled by few and could certainly handle a few dips in the pond and a day of hiking!
Why MyDogLikes Pudin's Paw Dog Collars and Leashes
Who doesn't love a custom dog collar? Pudin's Paw makes beautiful, handmade dog accessories just to your specifications.  
Even enough to lift the spirits of a perennially disappointed Bills fan!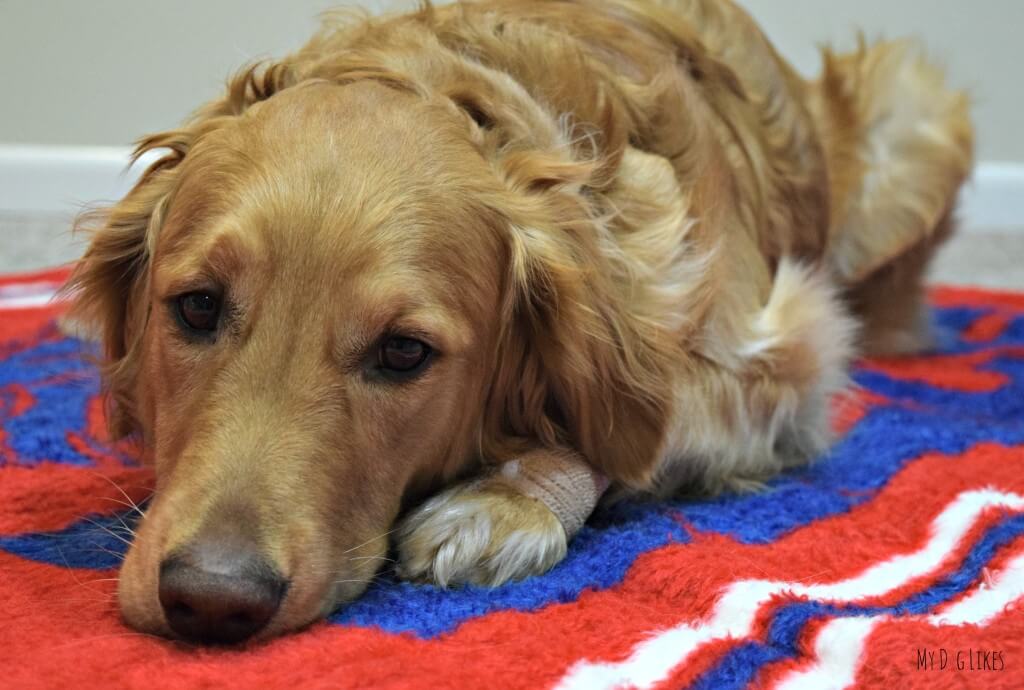 Now, thanks to Pudin's Paw we are all ready to go for next season!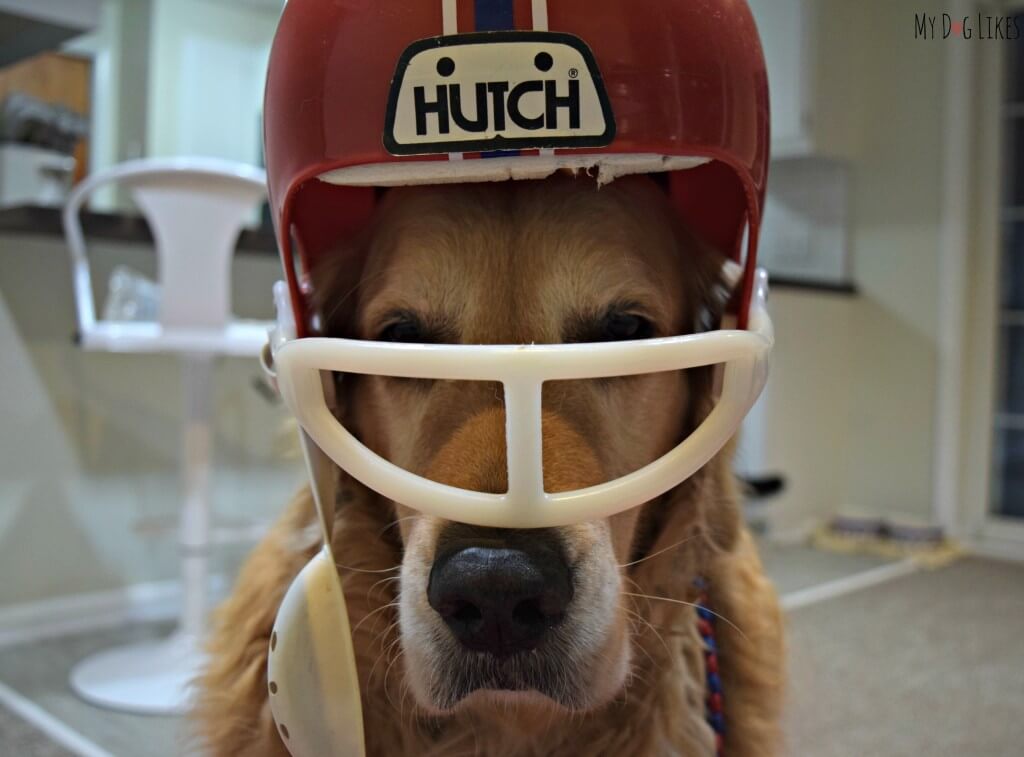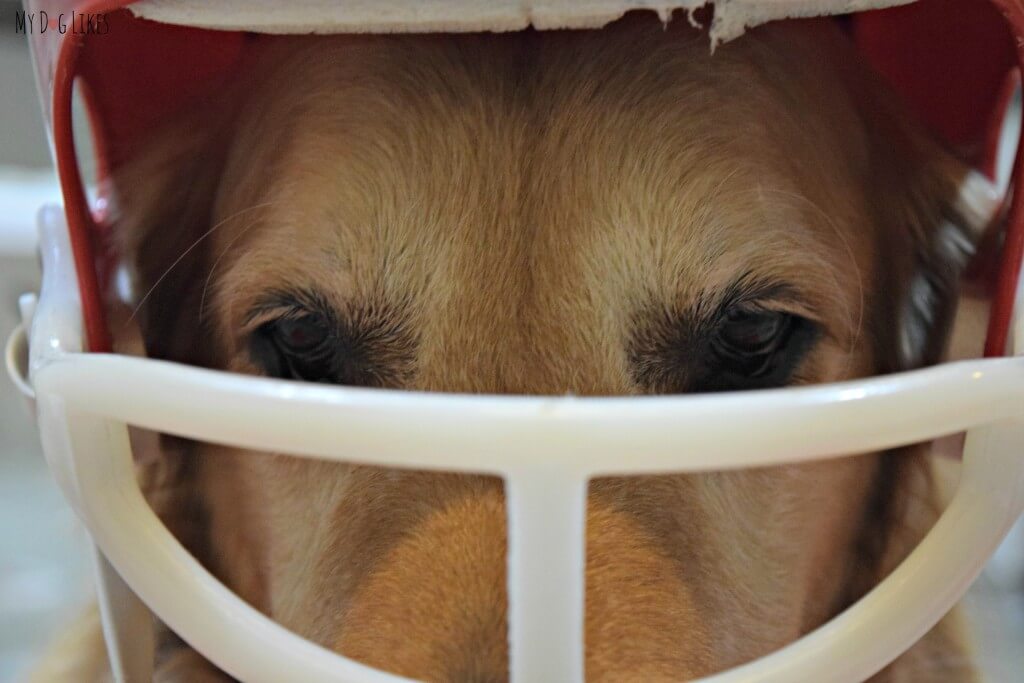 Want one of  these awesome dog collars and leashes for yourself?  Get off the bench and head on over to Pudin's Paw to start putting together your very own creation!  

Pudin's Paw
Additionally, Pudin's Paw is offering a gift basket of custom dog collars and leashes to one lucky MyDogLikes reader! Get in the game and enter through the Rafflecopter form below! Go Bills!