Harley loves the fall.
The cool crisp air, the falling leaves, the harvest of apples and pumpkins…. but most of all Football.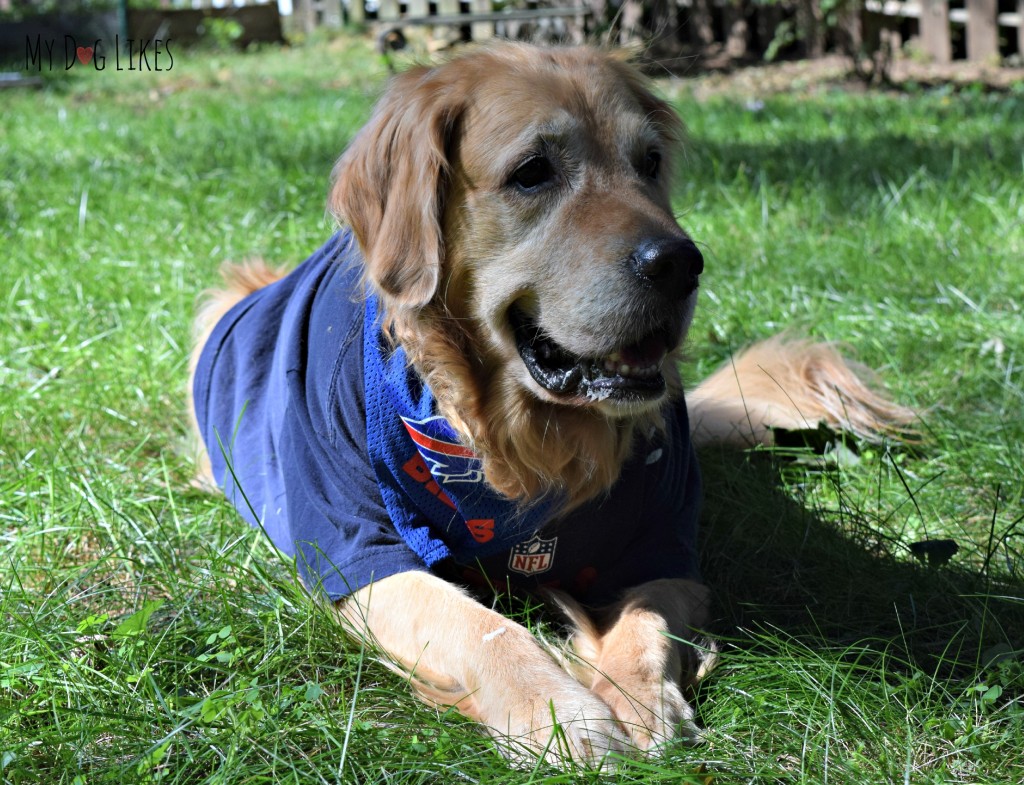 Like any All-American dog, Harley is a huge NFL fan.  More specifically – a Buffalo Bills fan.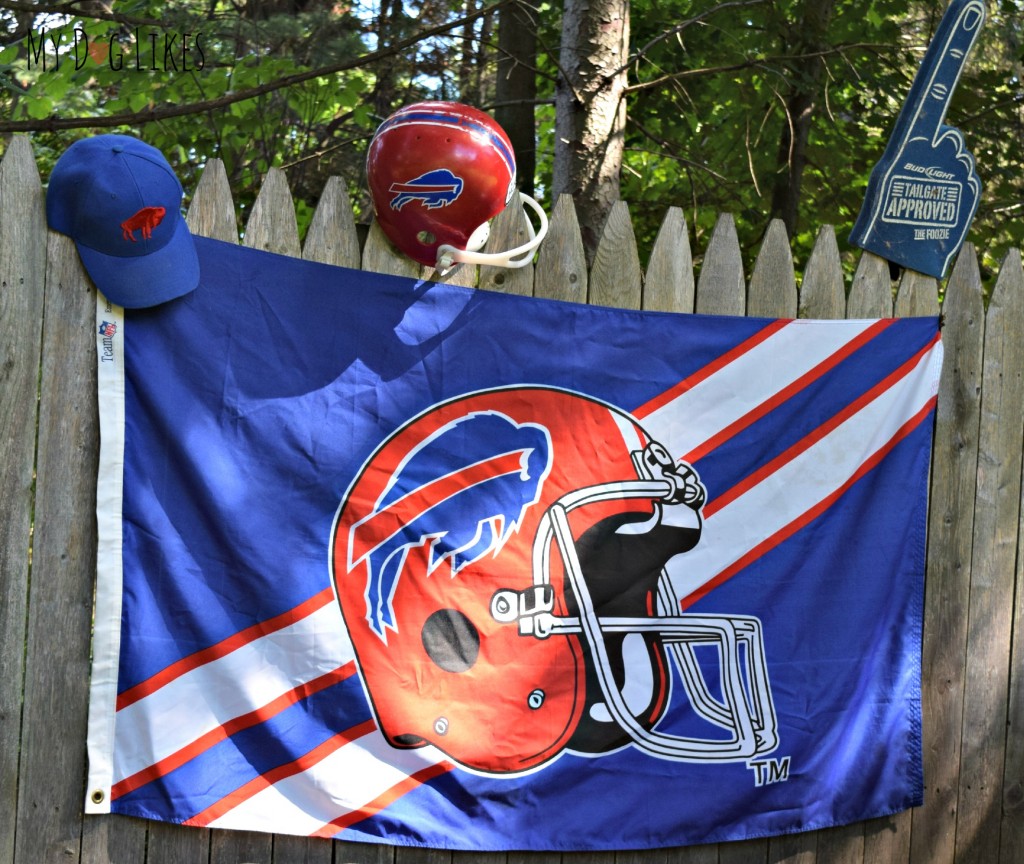 He has been anxious all week about the start of the season and discussing what he calls the best Bills team he has seen in years.  After a long summer of breaking down game film and analyzing opponents: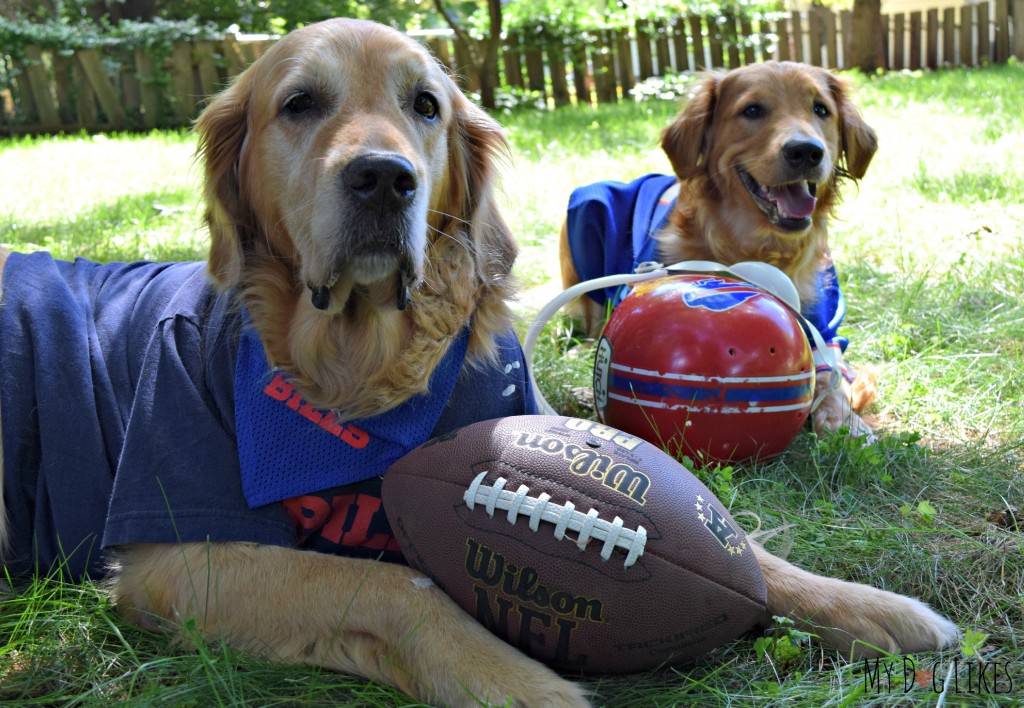 Harley's Top 3 Predictions for the 2014 Buffalo Bills Season:
EJ Manuel will be making big strides this year:  In 2013 he proved that he has a big arm, and can also use his legs to make things happen.  The offseason additions of Mike Williams and Sammy Watkins at WR will help open up the field.  Coupled with one of the best RB tandems in the league, EJ will have plenty of offensive weapons this year. 
CJ Spiller returns to his 2012 form:  Finally recovered from a nagging high ankle sprain injury Spiller will rush for 1000+ yards.  He will also make a huge impact back on kick return duty and demand defensive attention whenever he is on the field.
Defense finishes in top 10:  Despite some key losses in the offseason, the Bills defense will expand upon their 2013 success. They will maintain a relentless pass rush and finally be formidable against the run.
Harley swears that this is their year, and of course I don't disagree.  We were both eager to get back into our Bills gear on Sunday morning.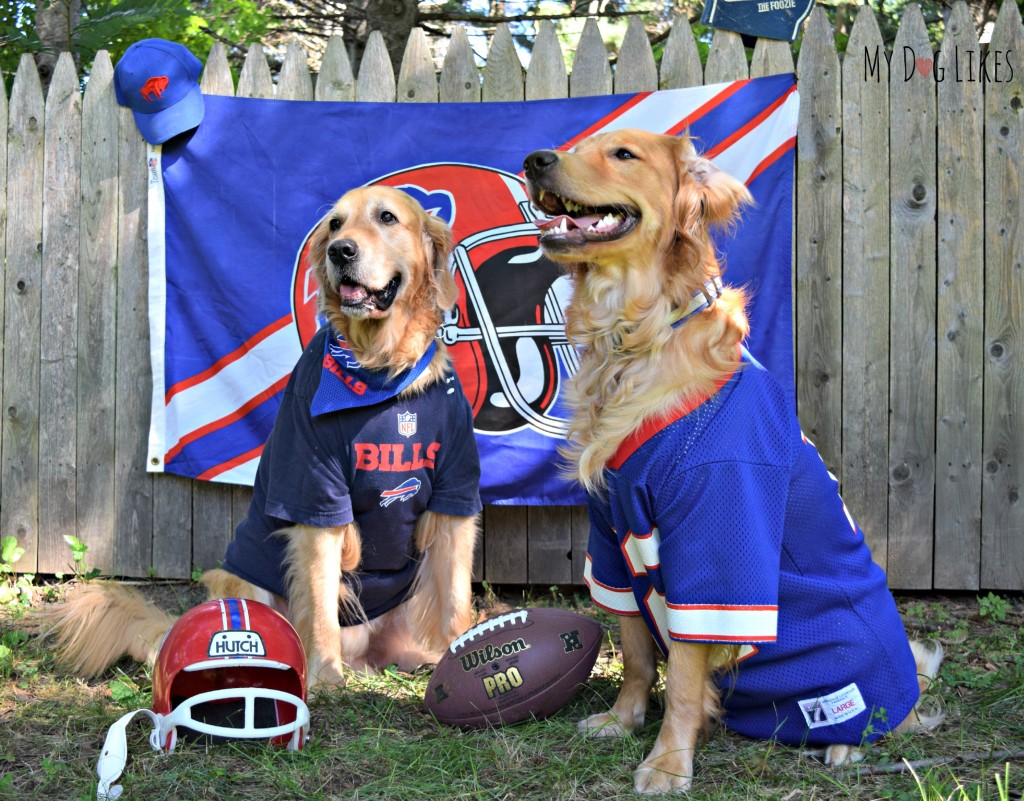 This year Harley also gets to explain the intricacies of the game to his younger brother Charlie who we adopted this spring.  Charlie seemed a bit confused by the rules at first, although he did like that there was a ball involved.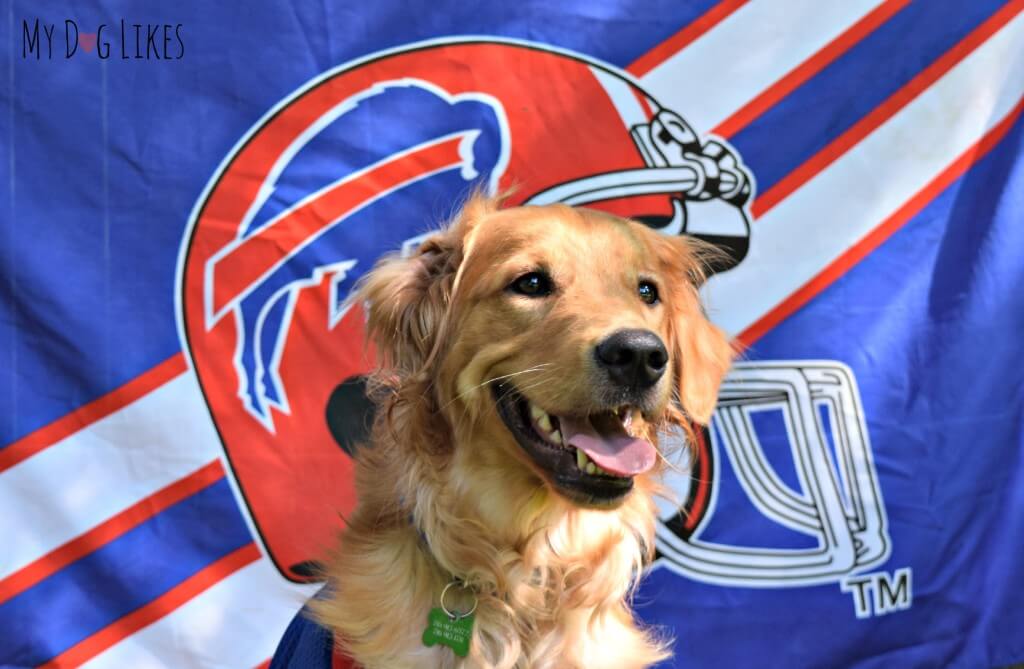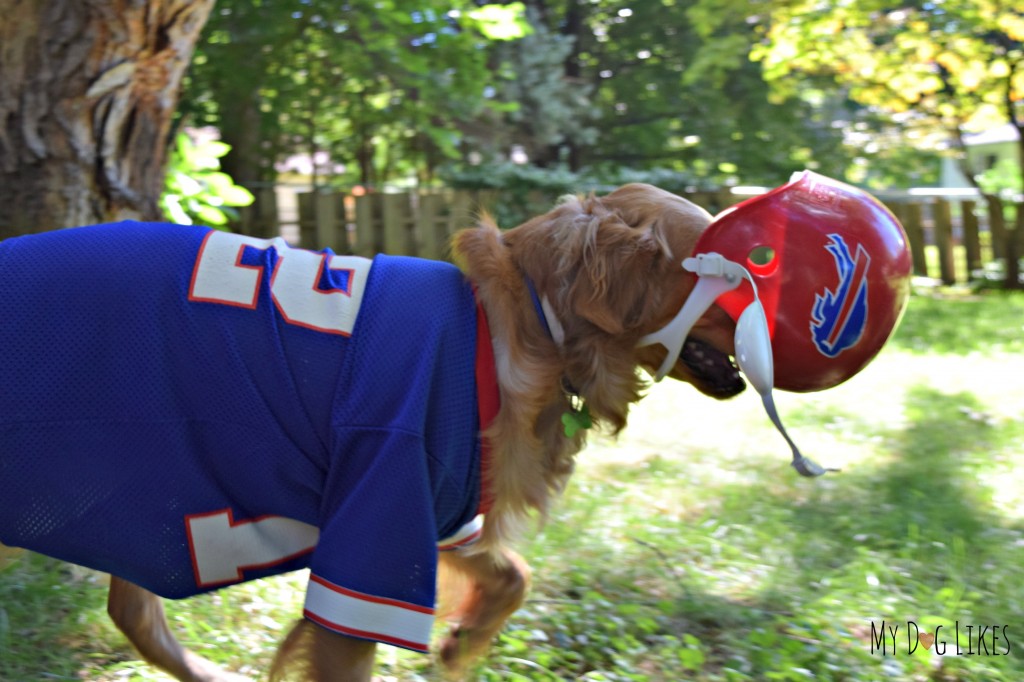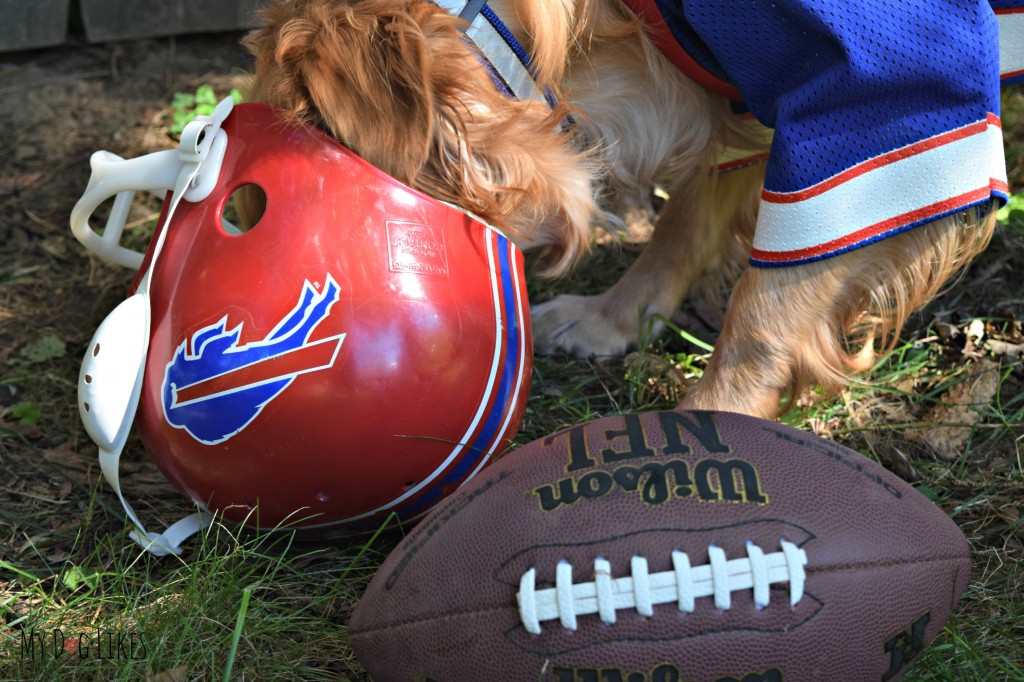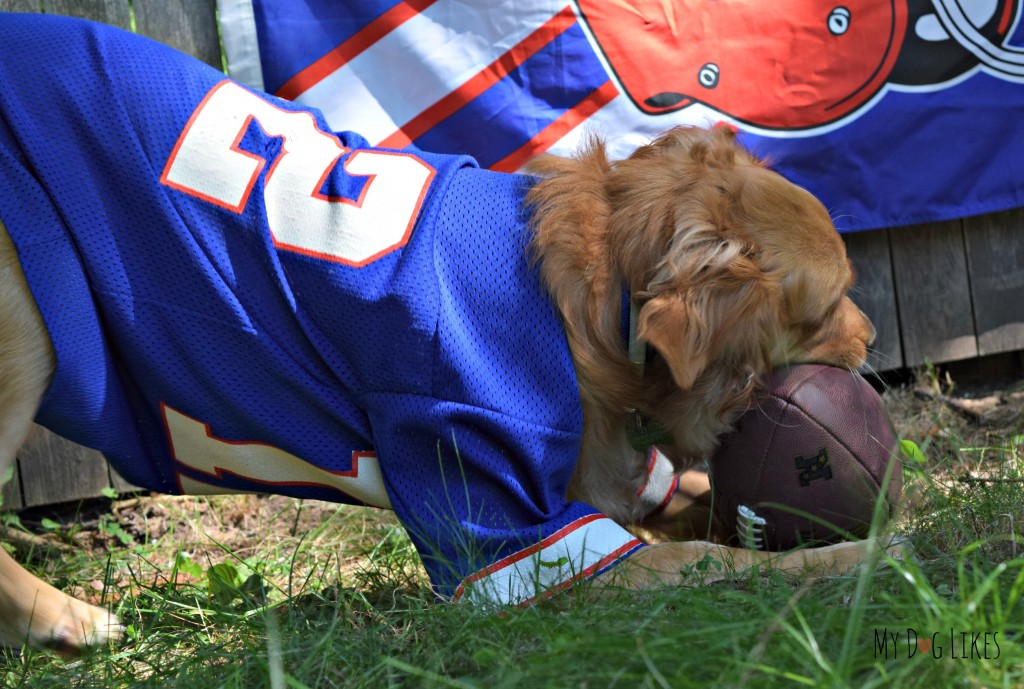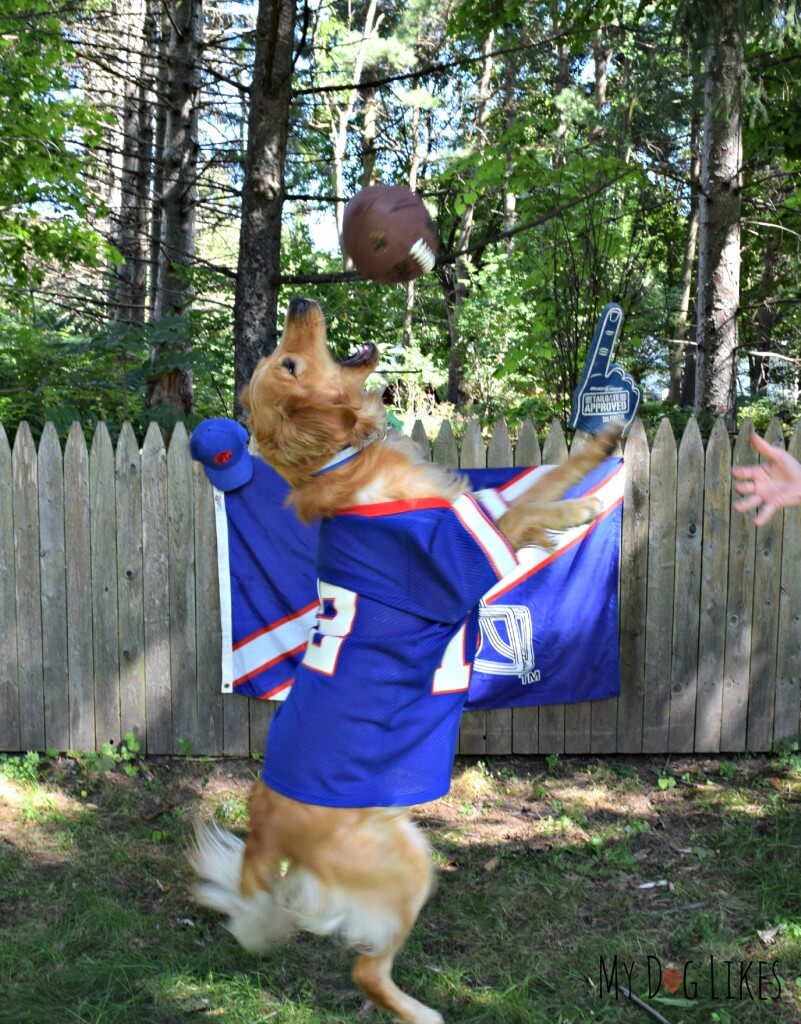 Harley sporting the new Buffalo Bills bandanna we picked up on our trip to Saratoga Springs.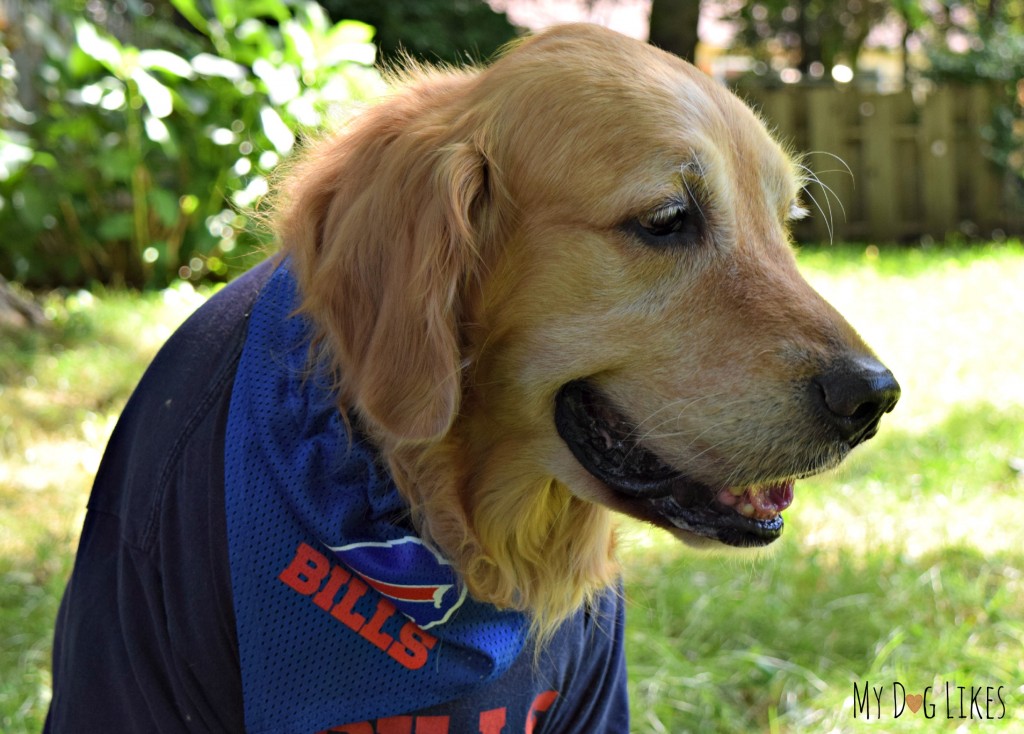 Are you ready for some football?
Will your dogs be enjoying the games with you this afternoon?  Have they shared any of their predictions with you?