Harley (and I) couldn't sleep last night.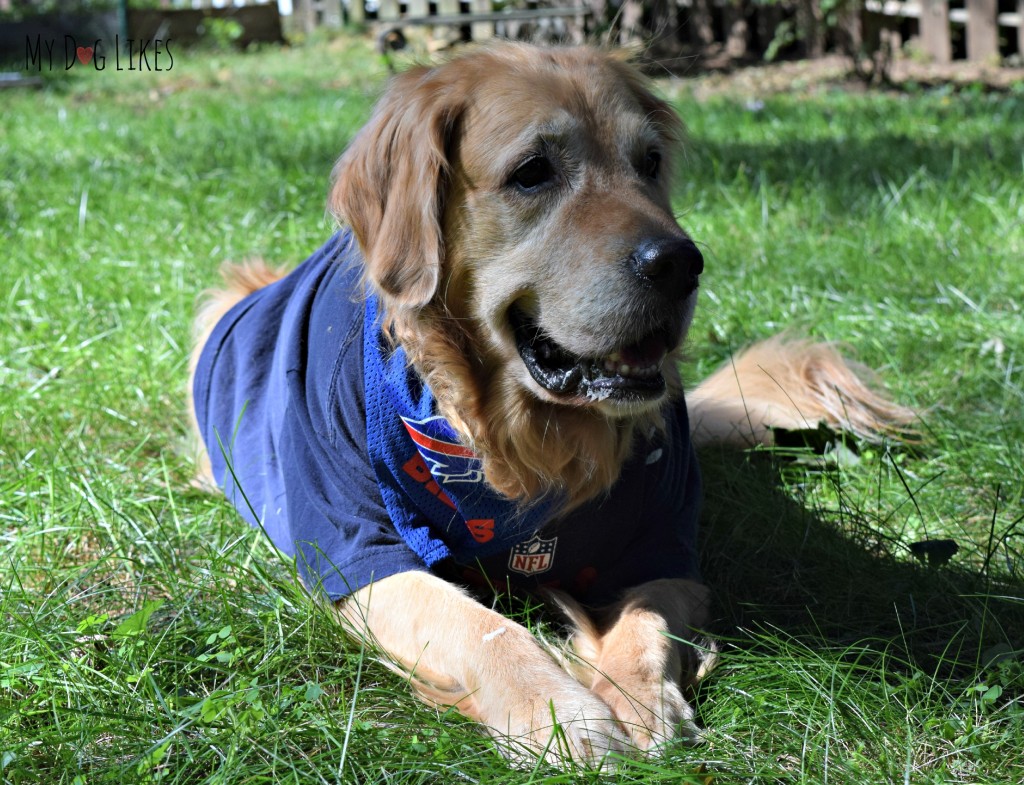 The first Sunday of football season feels like Christmas morning in our house. Harley is a HUGE Buffalo Bills fan and has been waiting months for this day.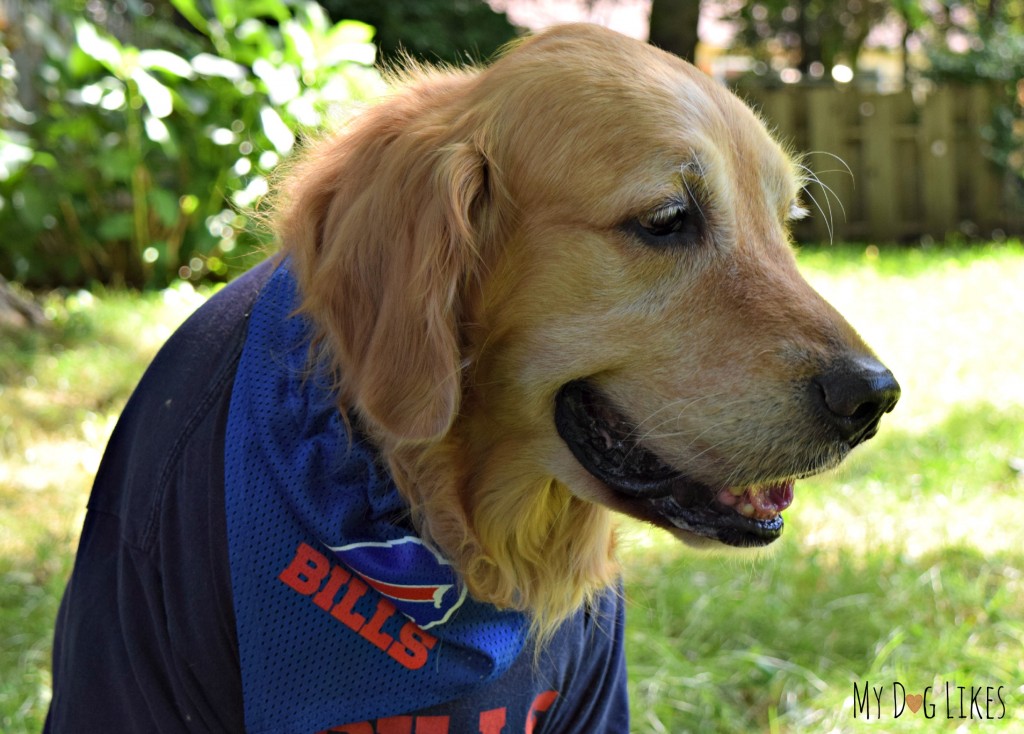 So, after a long summer of breaking down game film and analyzing opponents…
Harley's Top 3 Predictions for the 2015 Buffalo Bills Season:
Have the Bills found a gem in Tyrod Taylor?  Harley thinks so! After spending the past 4 seasons on the bench learning from (Superbowl MVP) Joe Flacco, Taylor has earned the starting job in Buffalo. He was very impressive in the preseason, keeping cool under pressure and extending plays when needed with his legs. Check out this breakdown of his skills from ESPN's sport science:
New offensive weapons will keep the field open:  The Bills managed one of the biggest NFL trades in years when they acquired running back LeSean McCoy. On top of that they brought in dynamic WR Percy Harvin, and TE Charles Clay. Pairing with current WR's Sammy Watkins and Robert Woods, opposing defenses won't be able to pay too much attention to any one player.
Defense finishes in top 3:  The Bills managed to resign all key players from last years impressive squad, and with the addition of defensive mind of Rex Ryan at head coach, will expand upon their 2014 success. The pass rush will be relentless and create havoc for opposing quarterbacks.
Harley swears that this is the year that the Bills will end their long playoff drought.
Of course (like every year) I agree!
We were all eager to get back into our Bills gear this morning.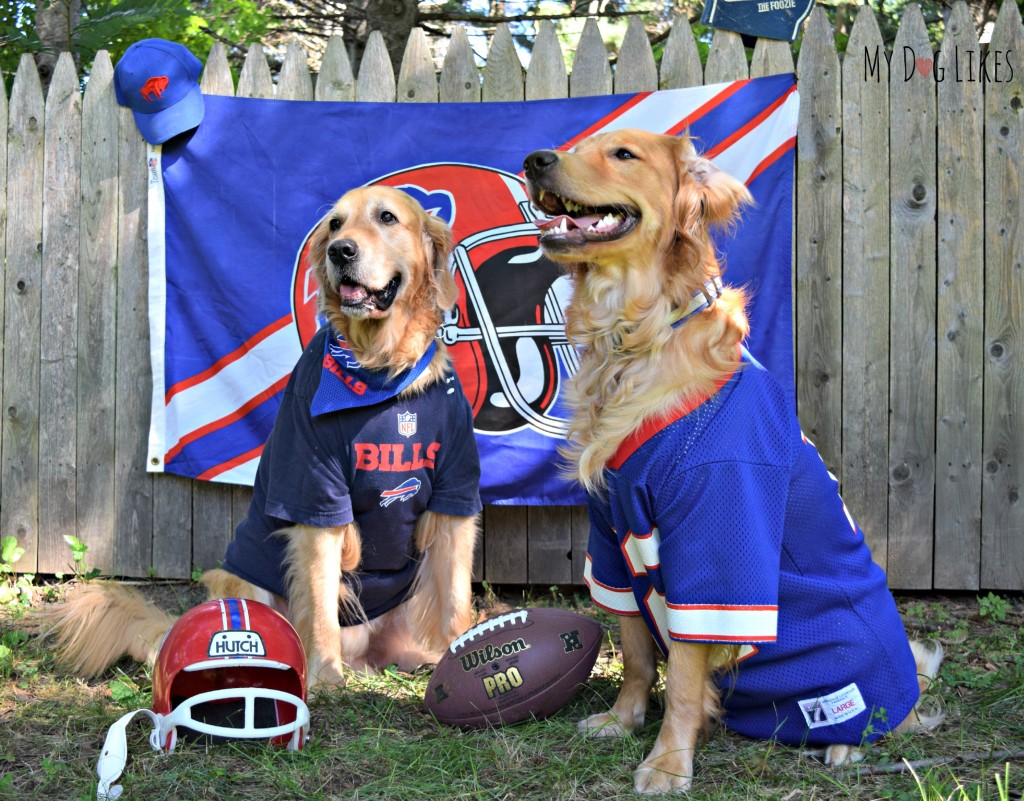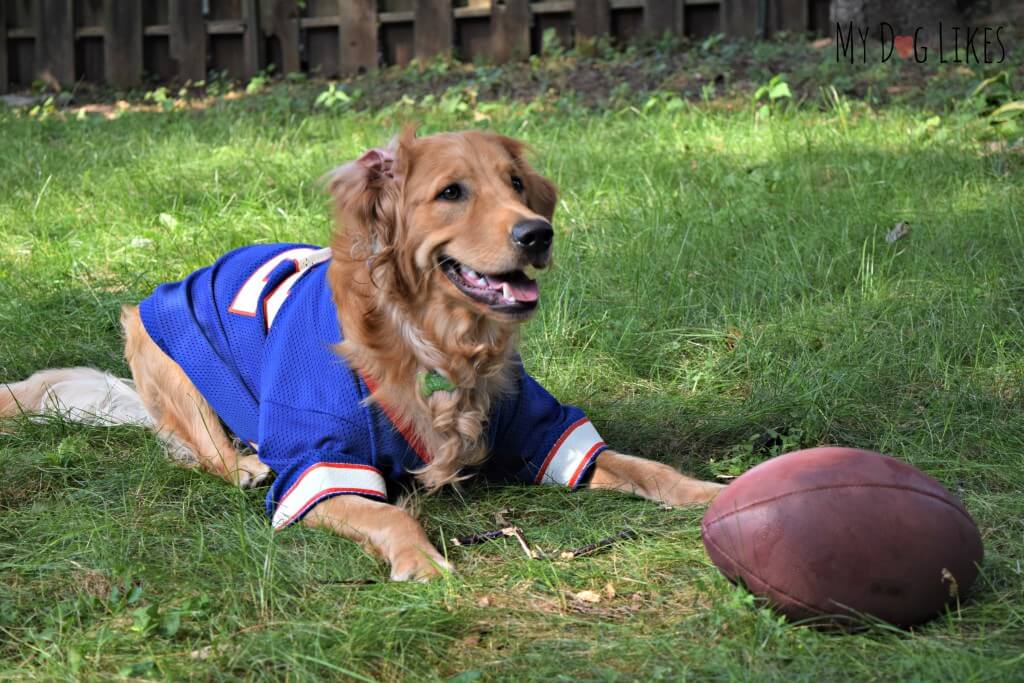 This is our second football season with Charlie and I think he has a little better handle on the game this time around. Check out some goofy photos of Harley teaching him some football basics last year!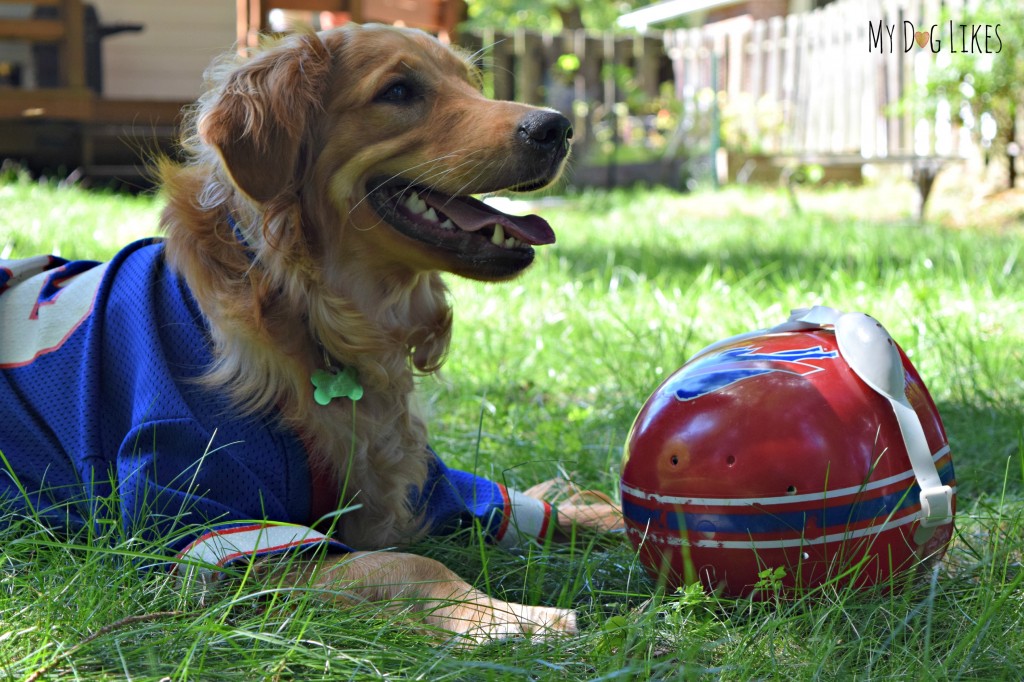 Are you ready for some football?
Will your dogs be enjoying the games with you this afternoon?  Do they have any predictions for the 2015 NFL season?