This post is sponsored by PetSmart and the BlogPaws Professional Pet Blogger Network. We are being compensated for helping spread the word about PetSmart Grooming Salons, but MyDogLikes only shares information we feel is relevant to our readers. PetSmart is not responsible for the content of this article.
Hello friends, Rachael here.
You may remember that a few weeks ago, Charlie shared his experience at the PetSmart dog grooming salon. If you haven't read it yet, you should!
It seems as though, despite our best efforts, we are raising one vain little celebri-pup.
In an effort to keep it real, I thought that it would be a good idea to share the PetSmart Grooming experience from a pet parent perspective. You know, the person in the house who doesn't have their food served to them daily or have a servant adoring dog mom to pick up after them (and their poop)!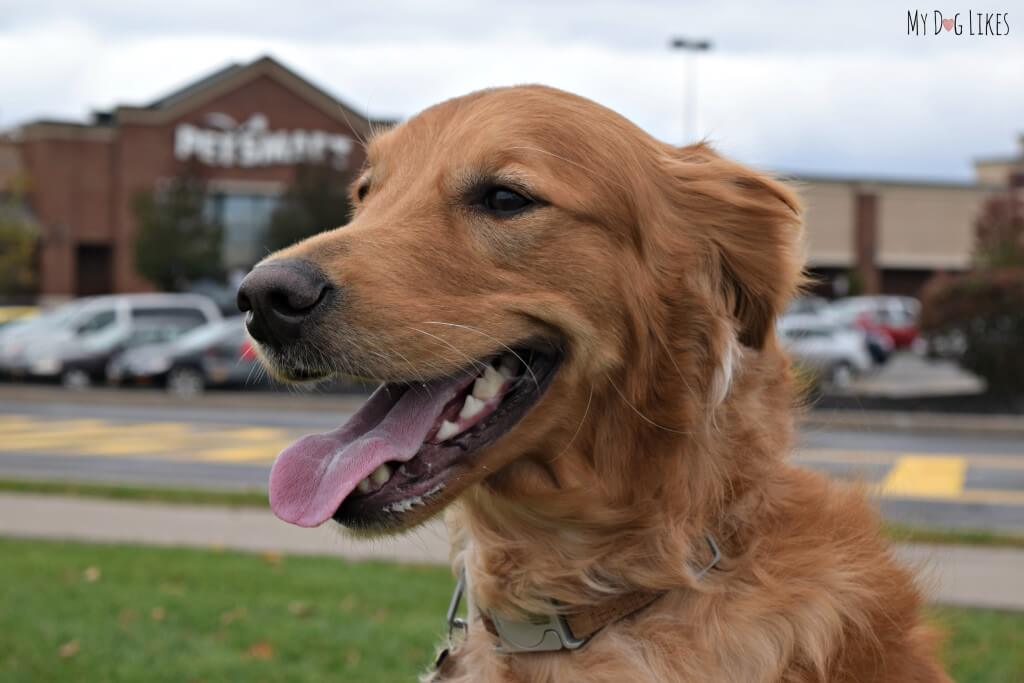 MyDogLikes Guide to the PetSmart Dog Grooming Experience
Perhaps you have noticed the PetSmart grooming salon in your local store but have yet to give it a try?

What was your hesitation? Maybe, like us, you questioned how such a large store could consistently deliver quality services and attention to detail? Perhaps just taking the leap, getting started, and knowing what you wanted was the problem? Well friends, if you had any of these thoughts, you are not alone. We had all of these questions until last month when we had an opportunity to give their grooming services a try!
To ease your mind and answer your questions, we thought we'd run through the entire process from start to finish!
PetSmart Grooming Services – So Many Choices!
Before you do anything else, you will need to decide what types of services you are interested in. PetSmart Grooming Salons offer everything from baths and brushing to teeth and nails! What kind of options do you have? Take a look at just SOME of the possibilities:
Bath and Brush

Bath and Brush and Haircut

Bath and Brush and Deshedding

Nail Trims

Ear Cleanings

Teeth 

Brushing

Nose and Paw Pad Moisturizing

Flea and Tick Prevention

Deodorizing

Stenciling/Chalking

and more!
Well, you get the idea! They can handle just about anything (but can they handle a wiggle-butt puppy?)! 
Booking a PetSmart Grooming Appointment
Scheduling an appointment at PetSmart is just about as easy as it gets.

All you need to do is hop on their website and enter your zip code to get started. PetSmart has 1000's of grooming salon locations all across the country. One of the reasons that we work with PetSmart regularly is because of its accessibility to you, our readers! There is bound to be a PetSmart Grooming Salon near you.
Select your store, enter a bit of information about your pet, the services you would like to receive, and choose an available appointment time. You can even choose your preferred groomer! When we had our grooming appointment we scheduled with Rachel. She was wonderful, attentive, and a real lover of furry creatures! We liked her instantly and will request her again next time! 
That's it – you are all set to go!
Peace of Mind with Appointment Reminders
We all lead busy lives. PetSmart understands this and sends automatic email or text reminders so you don't miss your grooming appointment! This is a huge perk in our book, as our planning book can turn into quite the disaster!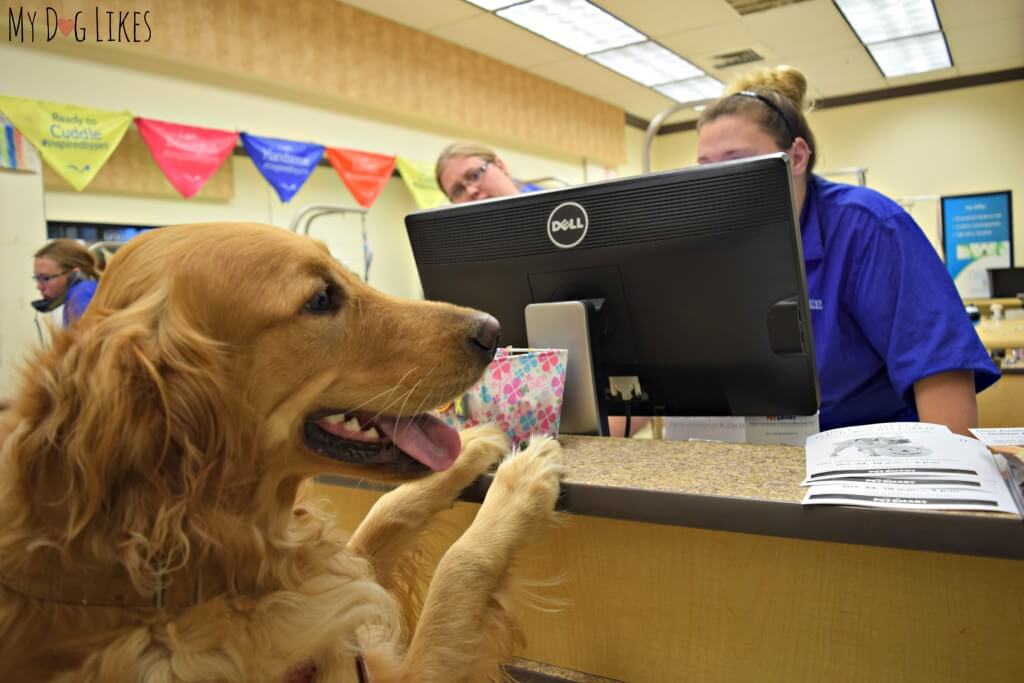 Arriving and the Initial Consultation
When you first arrive, you will be required to show proof of vaccinations. This is a precautionary measure to help keep all dogs (and cats) safe. After the paperwork is a quick wellness check which involves the groomer checking your pet for signs of skin irritation, hair mattes, lumps or bumps.

Next, you will have a chance to speak to your stylist to make sure that you are both on the same page in terms of the outcome. Our groomer was very responsive to any questions we had and made us feel comfortable leaving Charlie in her care.
You will receive an estimated time to return to pick up your dog, or you can also request to receive a call or text when he/she is ready. For me, it was a great time to slip out and do some holiday shopping and preparation without having to watch the clock so closely!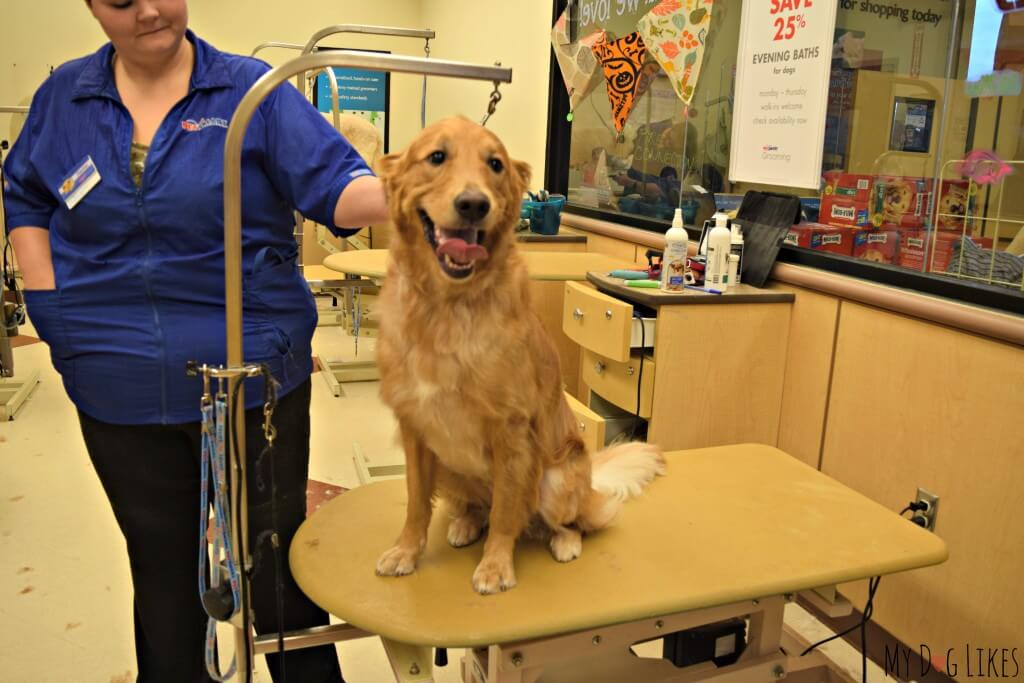 PetSmart Groomers Training and Experience
All Salon Associates receive extensive training in dog anatomy, signs of stress, as well as common medical conditions. They are also required to complete an annual safety certification.  PetSmart groomers receive an additional 400 hours of hands on training! That is the kind of experience you want to see!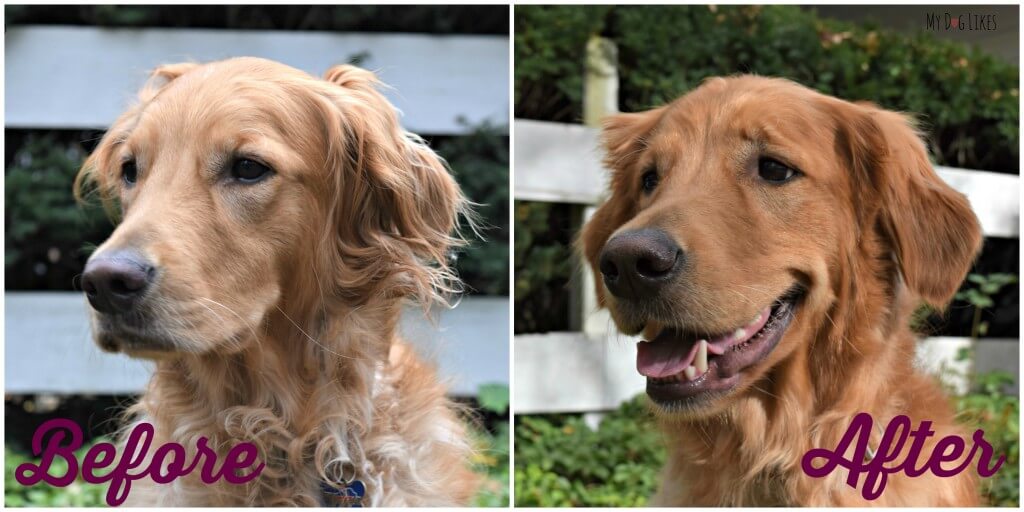 Time for Pickup!
Talk about dramatic! When we returned to the store a few hours later, Charlie looked fantastic! Gone were the unruly curls and pesky flyaways. Our guy was now looking prim and proper!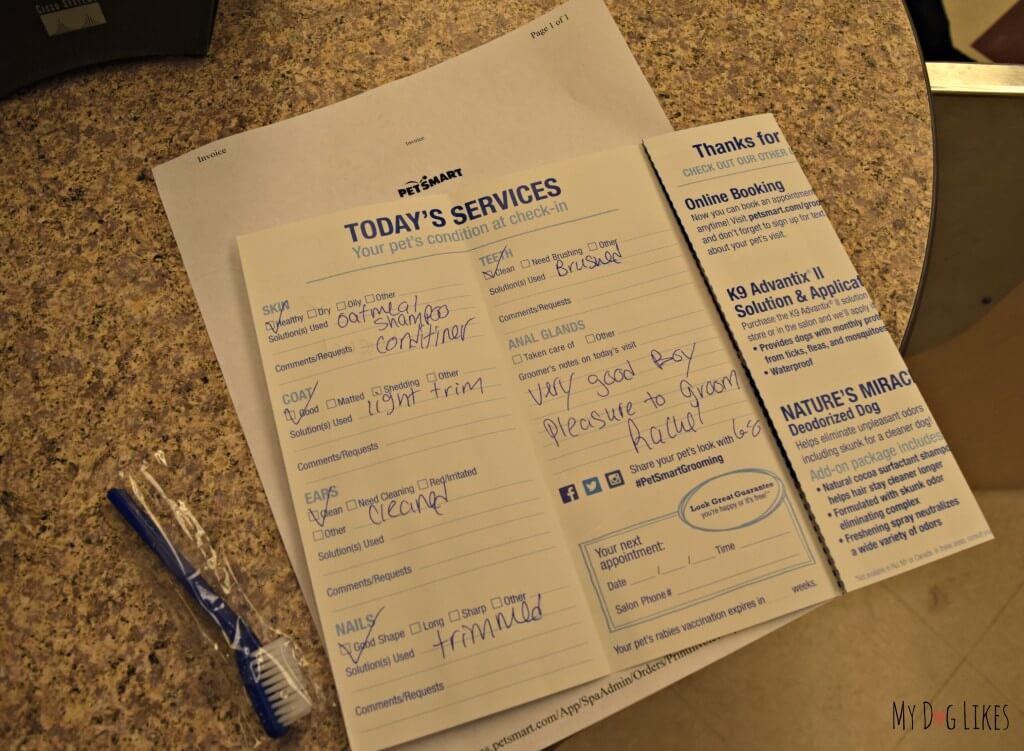 You will also receive a report card for your dog to let you know how they did and if they noticed any areas of concern. We thought this was a really nice touch, and of course were proud to see that Charlie was described as being a "pleasure to groom!" GOOD BOY CHARLIE!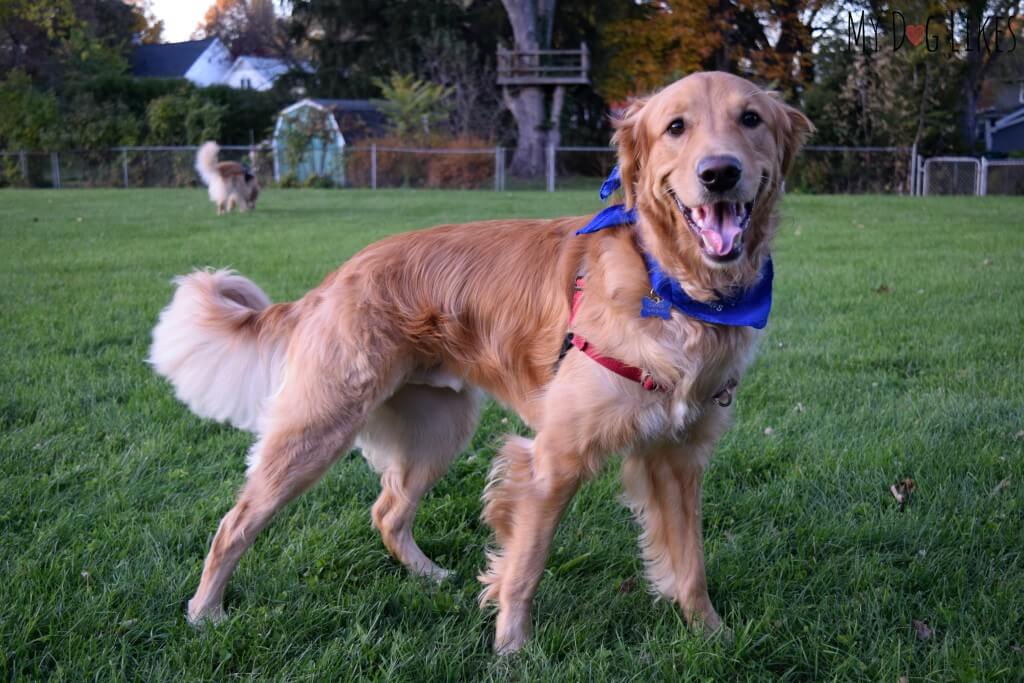 Would we return to or recommend PetSmart Dog Grooming?
Yes, Absolutely!
We found PetSmart dog grooming to be extremely convenient. Their large salon and staff means that there are plenty of appointments available and you can usually get in without too much advance planning. They even accept walk-ins for upkeep grooming tasks like teeth and nails!
We were very impressed with the extent/quality of services offered at PetSmart as well as the level of training of the entire Salon staff. We couldn't have asked for a more positive experience.
So what is a dog to do when he comes back to the neighborhood after he has been groomed?! Apparently, strut his stuff and wiggle that fluffer butt all around the neighborhood! Not only did Charlie look great, but as you can tell by his swagger, he felt great too!
With the holidays right around the corner, be sure that your dog looks his or her best!
Why not let your dog get pampered while you run some holiday errands? Have family guests who don't really LOVE having dogs around (I know weird right)? Take your dog for a grooming appointment before family arrives so that your pup is feeling and SMELLING fresh!
Click Here to Book an Appointment at a PetSmart Grooming salon near you!
Still want to learn more? Follow PetSmart on Facebook!