This post is sponsored by Blue Buffalo and the BlogPaws Professional Pet Blogger Network. We are being compensated for helping spread the word about BLUE Santa Snacks, but MyDogLikes only shares information we feel is relevant to our readers. Blue Buffalo is not responsible for the content of this article.
Harley and Charlie love this time of year. As you might imagine, the cooling temps are a welcome sign for a couple of snow-loving, Golden Retrievers!

Beyond the cooler temperatures, Harley knows that just around the corner is the holiday season! For Harley, this means lots of visitors to the house, tasty foods, and even a visit from Santa Paws!! It also means that he has a lot of work to do – after all, the season is about more than just oneself!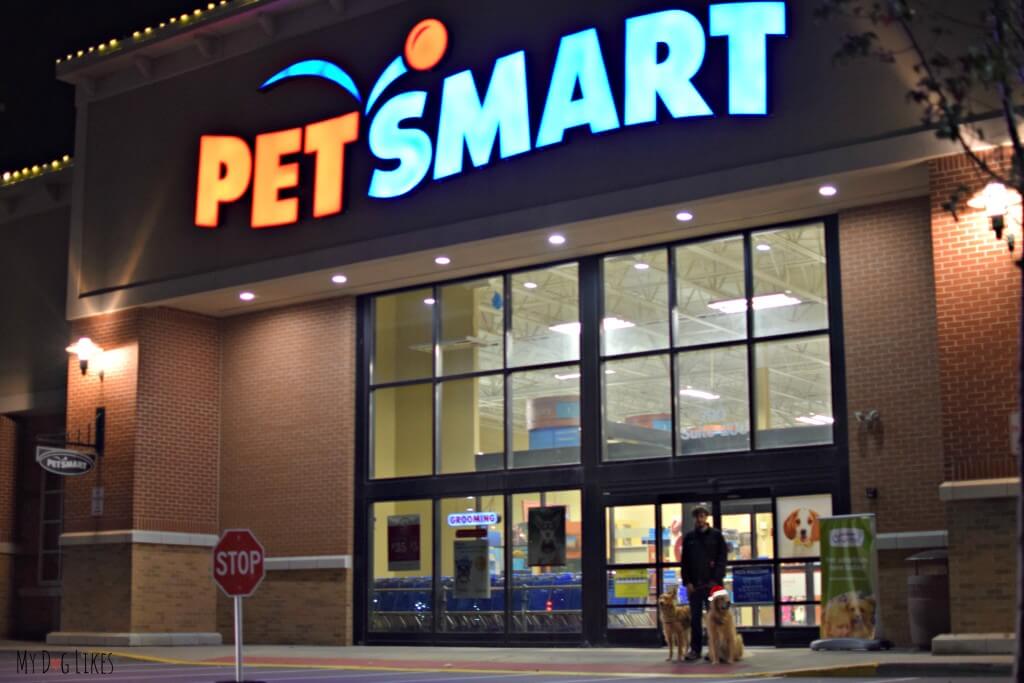 Getting a Jump on their Holiday Shopping
Since Charlie is still learning the in's and out's of the holidays, Harley decided it was time to take him along on a special shopping trip to PetSmart. They were going to pick out some special gifts for all of their doggy (and kitty) friends. Charlie would soon learn the real meaning of the season-tis better to give than receive!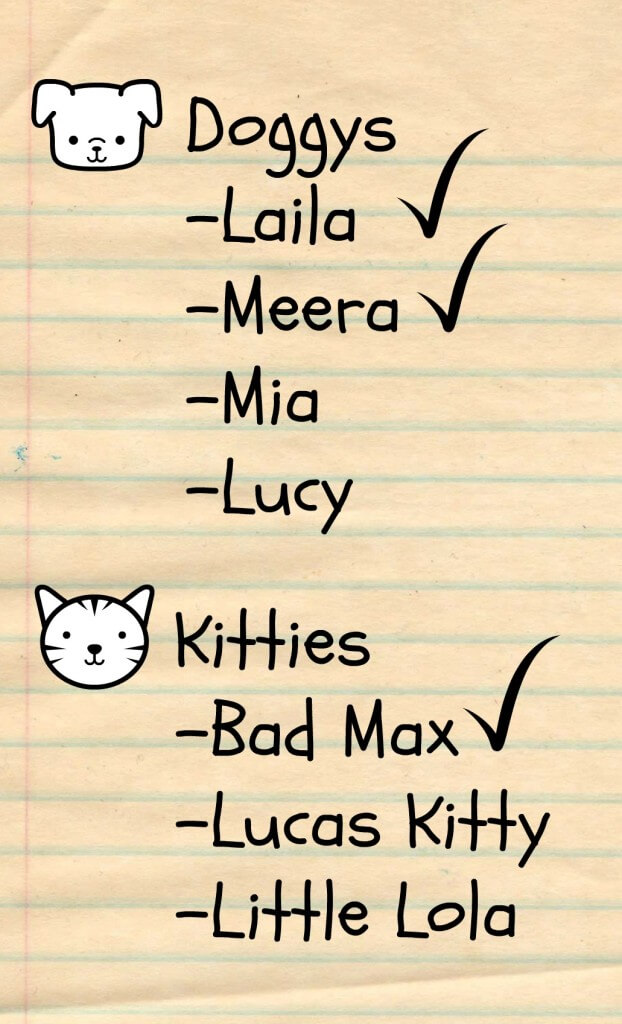 The boys scoured the aisles – determined to find just the perfect gifts for all the doggies on their list.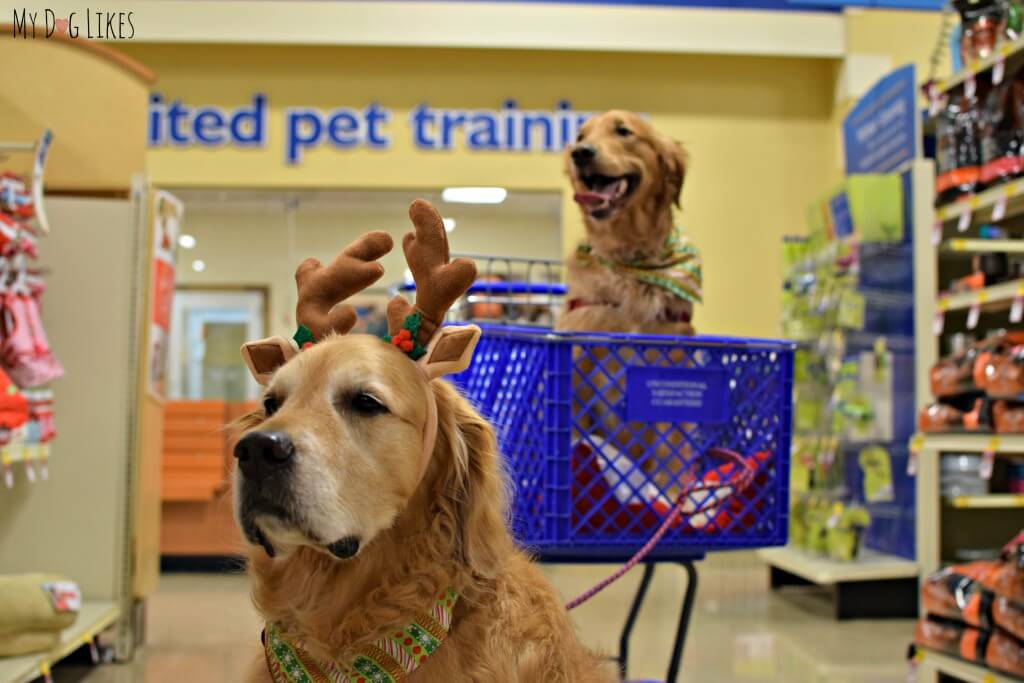 Charlie, I will not pull you around PetSmart like a reindeer!
While Harley had to remind Charlie once or twice why they were here, he did a pretty good job keeping focused on the task at hand for a wigglebutt puppy.
Just when they were starting to feel a bit overwhelmed by all the options, there it was…a beautiful holiday themed display!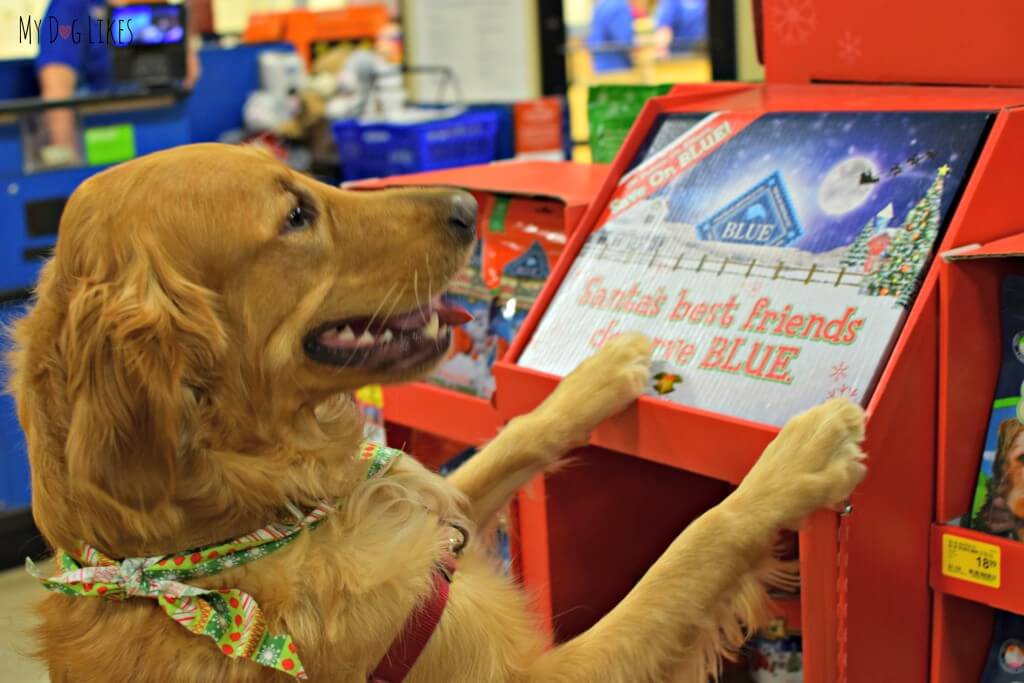 BlueTM Santa Snacks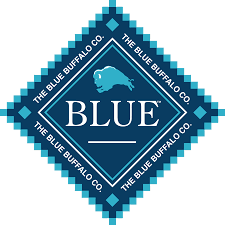 They rushed over to get a better look and were overjoyed by what they found. Blue Buffalo had created a special line of holiday themed goodies!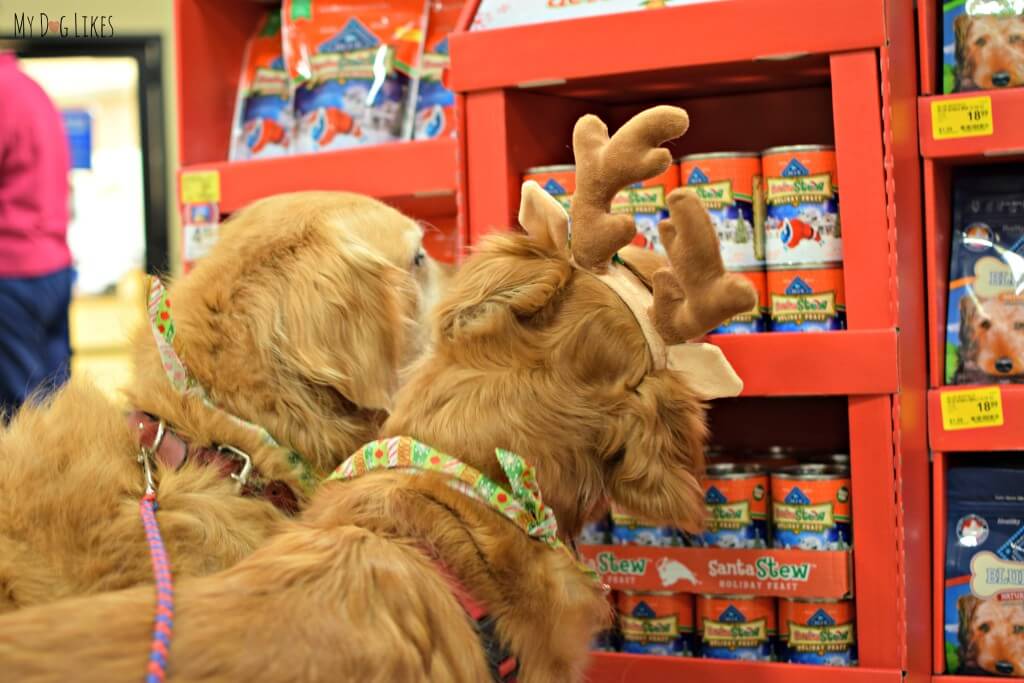 BLUE Santa Snacks – Just like everything from Blue Buffalo, these treats are made using natural ingredients. They are also wheat, corn and soy free. Best of all they are packed with the flavors of the season – oatmeal, pumpkin, cinnamon and more!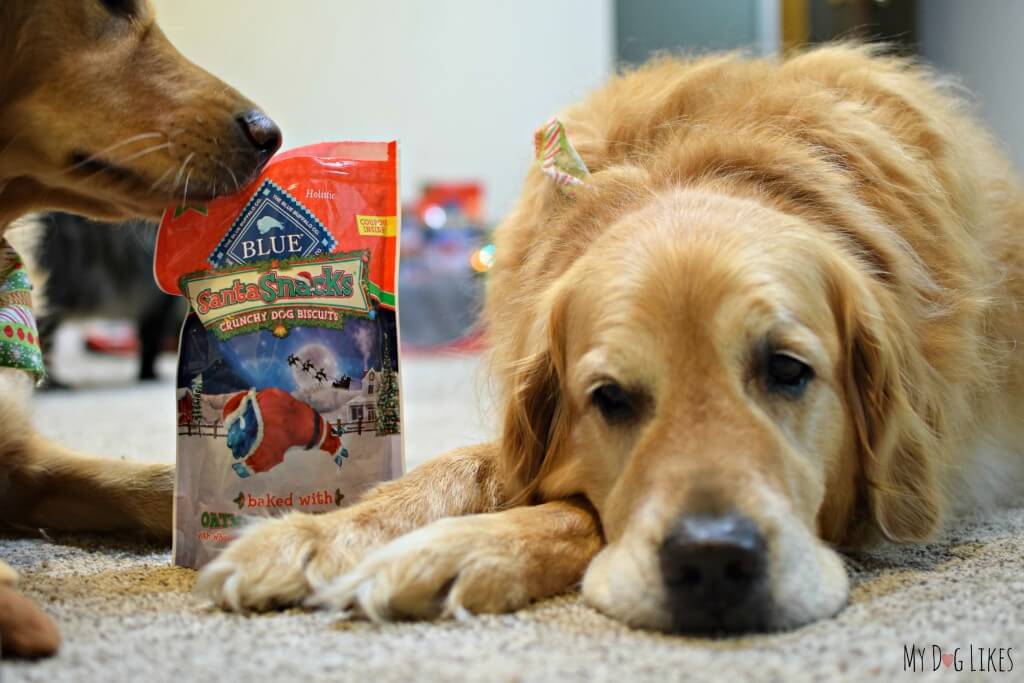 BLUE Santa Stew Holiday Feast – The perfect way to give your pup a special holiday meal! BLUE's Santa Stew is a hearty blend of turkey, green beans, sweet potatoes and cranberries. Just like the Santa Snacks this wet food is also free of wheat, corn and soy.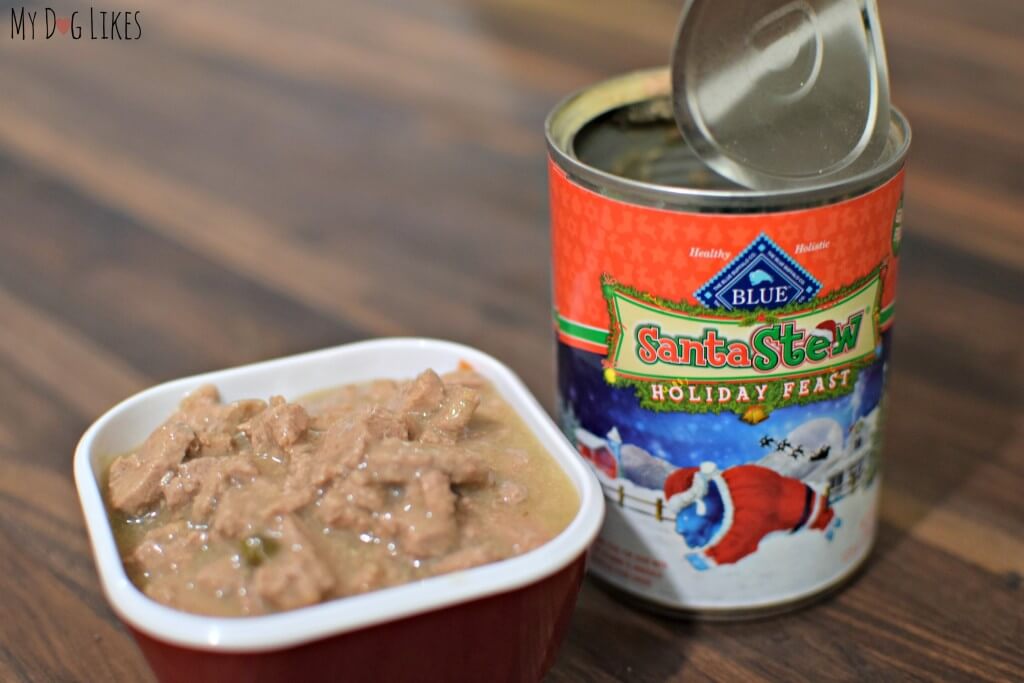 The Search Was Over!
Knowing right away that these would make for the perfect dog stocking stuffers, they filled up a basket with as much as it would hold! All of their doggy friends were going to love these tasty snacks!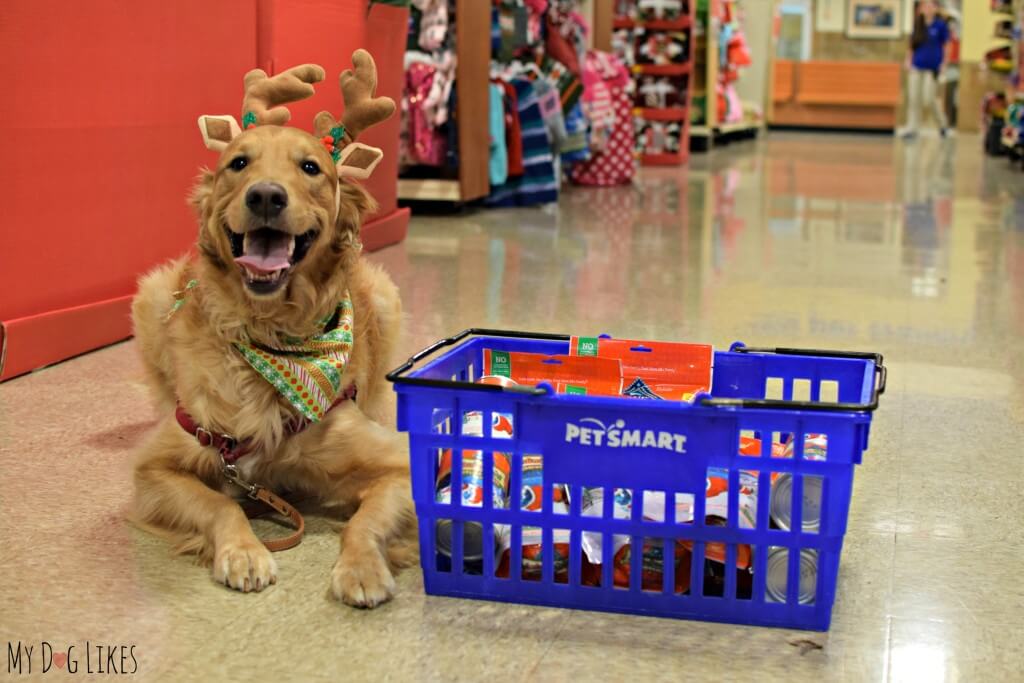 Just a Taste
Harley and Charlie knew their friends wouldn't mind if they opened a bag for a quick sample. Just a little qulality control, right?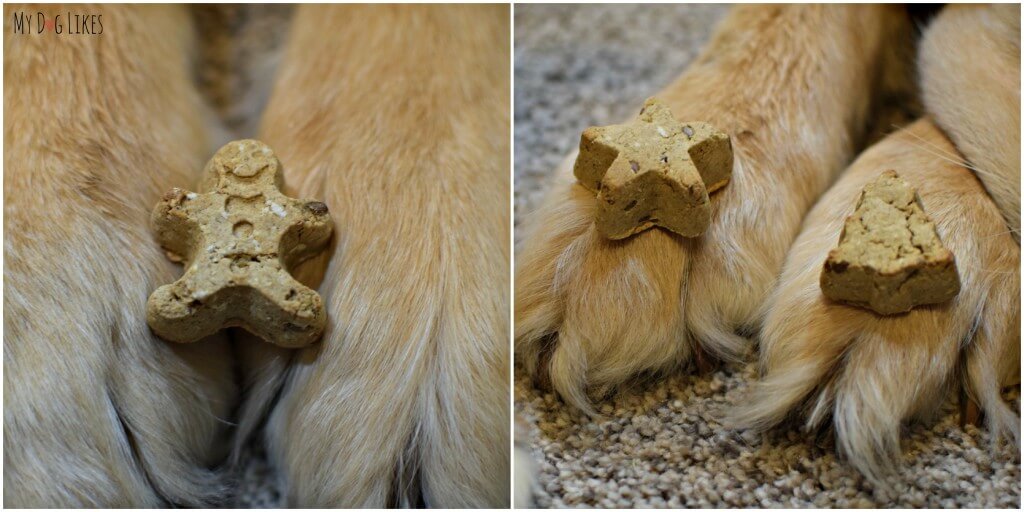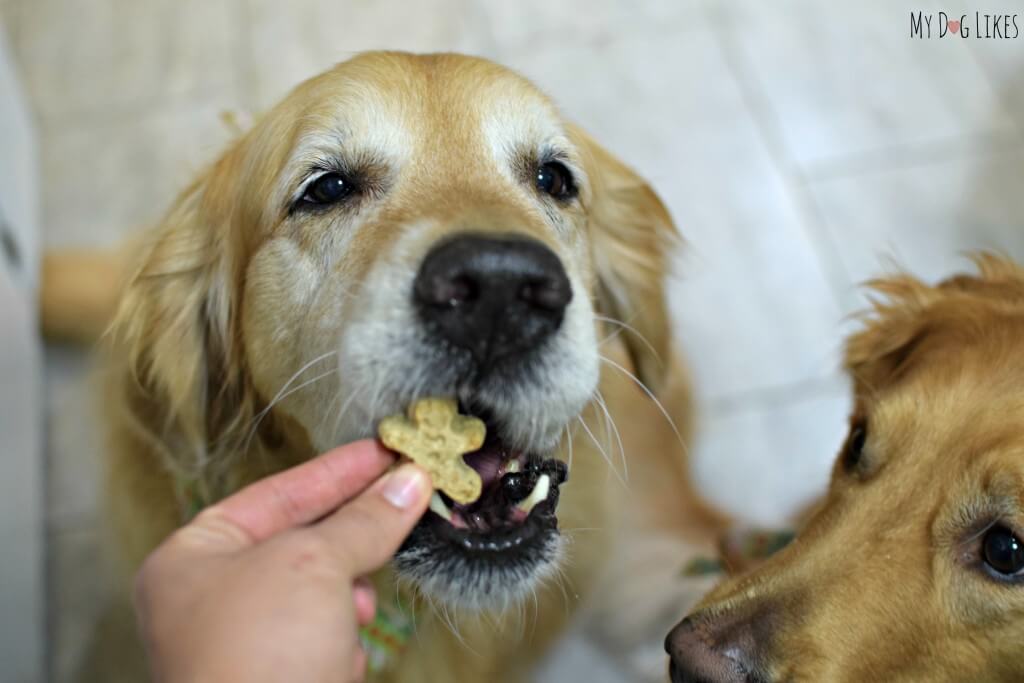 Would you like to pick up some of these tasty treats for the dogs on your shopping list? BLUE Santa Snacks are available at your local PetSmart or on PetSmart.com!
Harley and Charlie are feeling extra generous as well! They purchased several extra bags and are offering a lucky reader the chance to win a special #BLUESantaSnacks Prize Pack!