Things are changing around the MyDogLikes household…
Just a few weeks ago, Rachael and I welcomed home a new baby! No, not another furry one, but an actual human child! We couldn't be happier and are having a great time getting to know our baby boy.
It is important to us however, that our original babies (Harley and Charlie) don't get lost in the mix. They are just as much a part of our family as anyone else, and we want to make sure that they are getting plenty of attention – and not feeling left out or neglected. We also want to make sure that the dogs are associating positive feelings toward the baby – after all, they are soon to become best of friends, right?!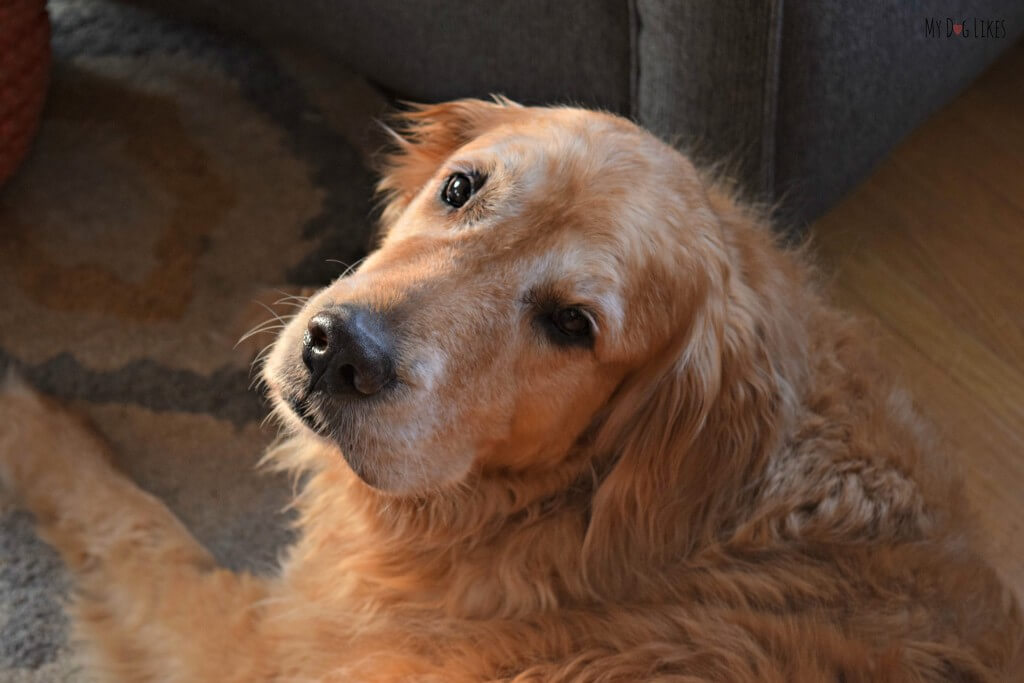 You Can't Teach an Old Dog New Tricks…Or Can You?
Announcing our Dogs and Babies Training Series
Over the next several months, we are going to be putting that expression to the test, as we set some new ground rules for the dogs. This is a big transition for them as well as us, and we need to be doing what we can to make sure things go as smoothly as possible.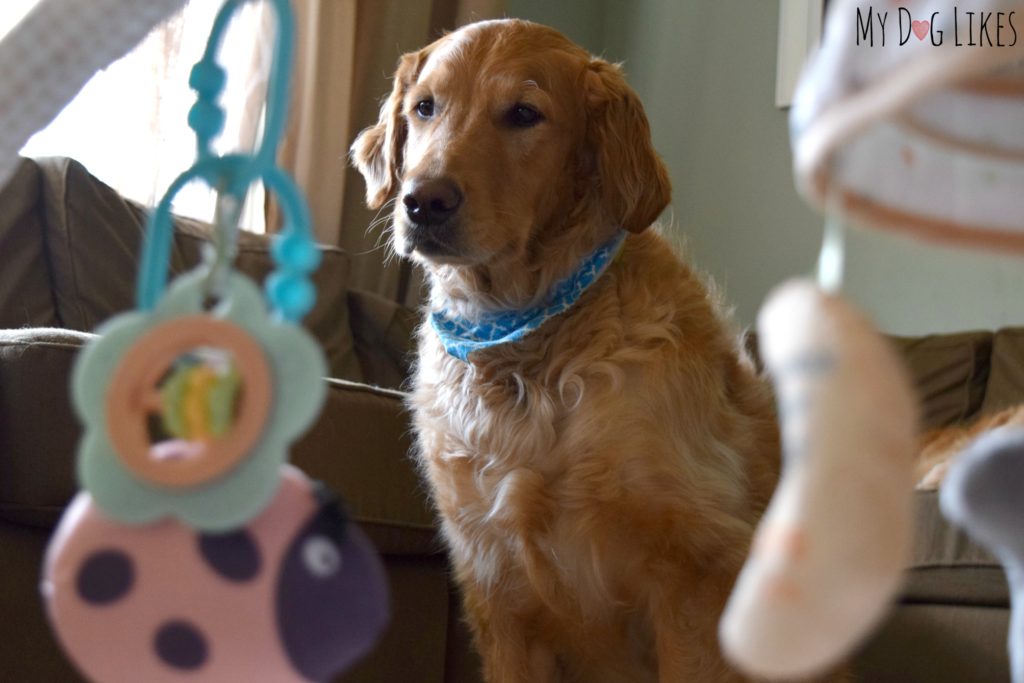 Of course, we will be sharing what we learn in order to help show you how to get your dog accustomed to the arrival of a new baby as well. From how to first introduce them, to teaching them how to walk around a stroller, and even how to create safe spaces for each of them. These rules are not only for the babies protection, but for the safety of the dogs as well!
All of this education is going to take a lot of work and just the right kind of positive reinforcement…
We turned to our friends over at Full Moon, who (unsurprisingly) have the perfect dog treats for the job, and who have been kind enough to sponsor this upcoming training series!

Introducing Full Moon Training Treats
We are big fans of Full Moon and the high standards they have set when it comes to dog treats. Not only is everything they make sourced and processed right here in America, but it is all natural and human grade as well. Our boys have been enjoying Full Moon Jerky for several years now, and we were thrilled when we learned that they were coming out with a new line of training treats.
What we Look for in a Training Treat
In our mind, there are 3 things that all of the best dog training treats have in common…
Small Size –

Easy to carry, dispense, and eat

High Reward –

Need to have enough scent to be enticing to your dog

Low Calorie –

 So as not to pack on the pounds!
Full Moon's new training treats come in 2 different flavors: Cage-Free Duck and Organic Chicken. They are small in size (less than 1/2″ in diameter and only about 1/4″ thick), making them perfect for the repetitive rewarding of a training session. Last but not least, these treats clock in at only only 3 calories a piece – so you don't need to worry about your dog gaining weight in the process!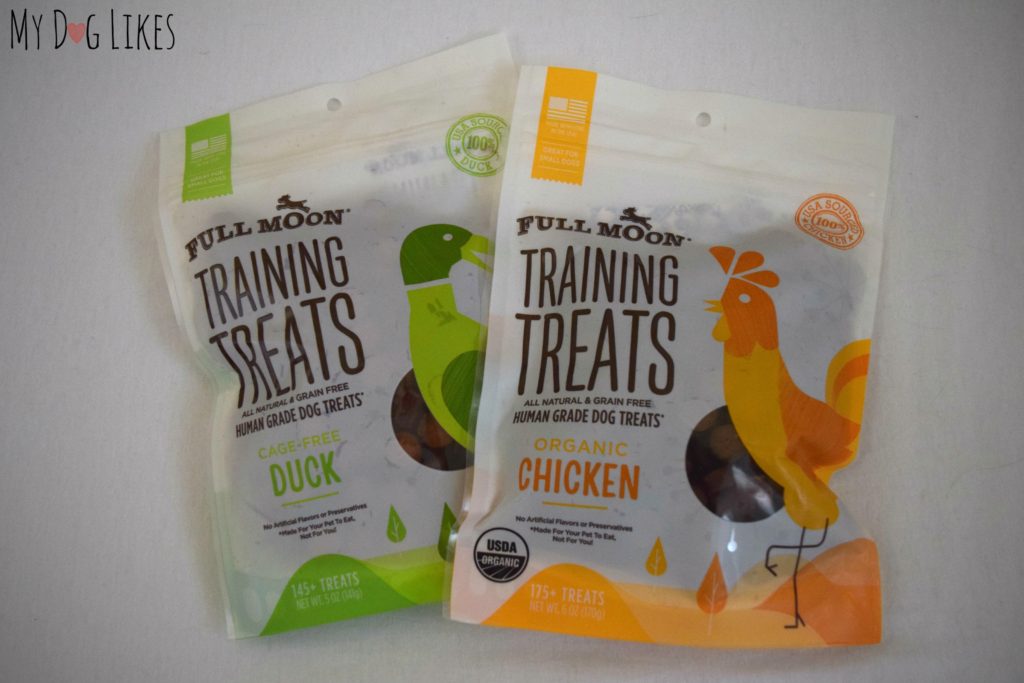 As you can see, Full Moon's new Training Treats check all of these boxes and then some, being that they are also…
A Great Value – With 175 pieces per bag, they are sure to last through more than a few grueling training sessions
All Natural – Human Grade and free of wheat, corn or soy
Taste Test! (Our Full Moon Training Treats Review)
Before we get down to the serious business of working on some new skills, we thought that we would let Harley and Charlie give these new treats a try.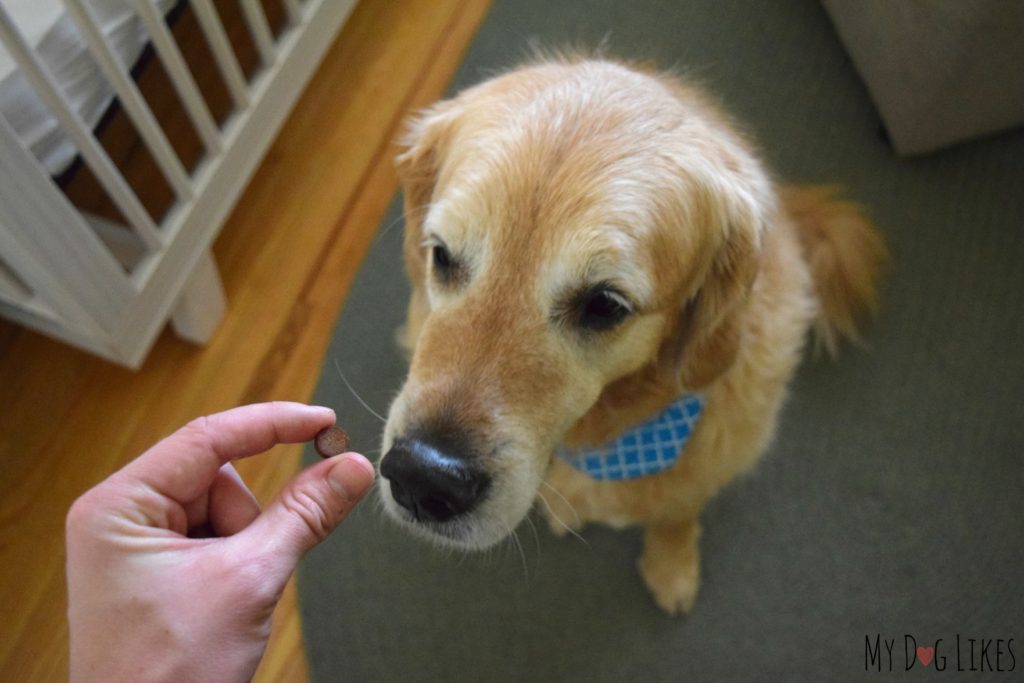 Like most dogs, ours have a knack for hearing the opening of any sort of packaging, so were standing right below us as as soon as we cracked these bags open.
Full Moon's training treats have a light odor (to us), but one in which the boys were obviously drawn to. This is just what we like to see in a treat – enticing to the dogs but not an overpowering scent for us humans!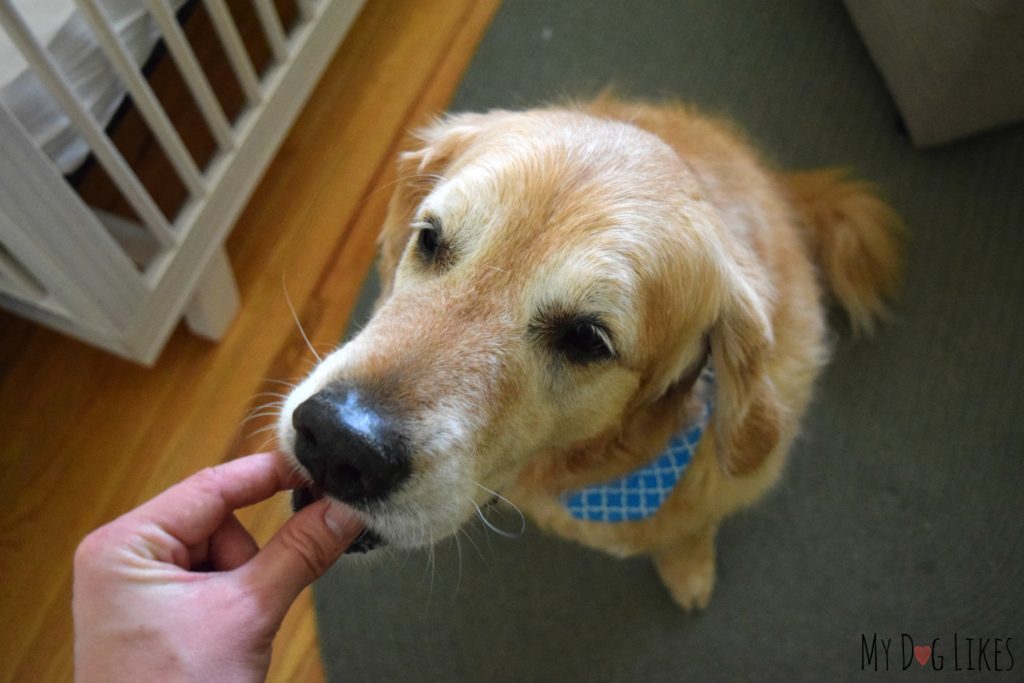 Both Harley and Charlie gobbled them up gleefully and were immediately ready for more. Perfect! Capturing attention is what they were made for after all!
Now that they have passed this all important taste test, we can't wait to get started using them to teach the boys some new tricks!
Why MyDogLikes Full Moon Training Treats
As longtime fans of Full Moon, we weren't surprised that their new training treats were a hit. But let's be honest, our two would eat just about anything! What we really love about Full Moon is the quality and care that goes into each and every bag.
Everything they make is made in the USA using ingredients from farms approved by the USDA. We have all seen horror stories on the news about outsourced ingredients, so this is a really big deal to us. We also appreciate that Full Moon doesn't add extra junk into their treats like fillers, artificial colors or preservatives.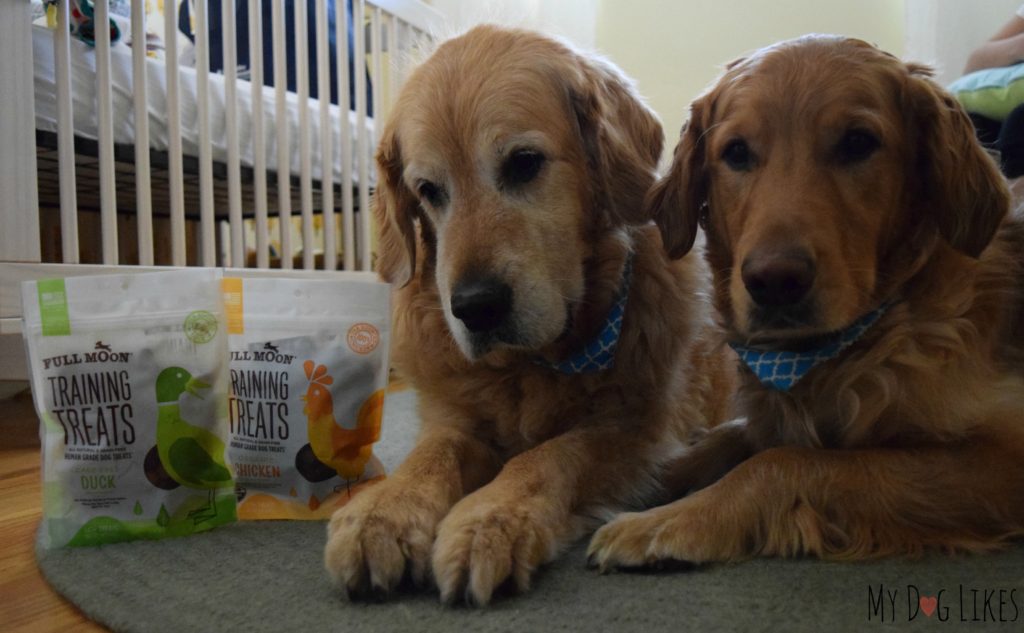 These treats pack everything we love about Full Moon into a bite sized package, and we are thrilled to have a new training treat in our arsenal
Full Moon Training Treats are now available at select WalMart stores – with more retailers to be announced soon!
Make sure to check back over the next few months to see how we will be utilizing them to get Harley and Charlie used to their new baby!