The weather is FINALLY breaking, and we are putting together more warm and sunny days as of late than rainy and cold ones. After 6 months of cold and blustery weather in Western New York, we are excited to say the least.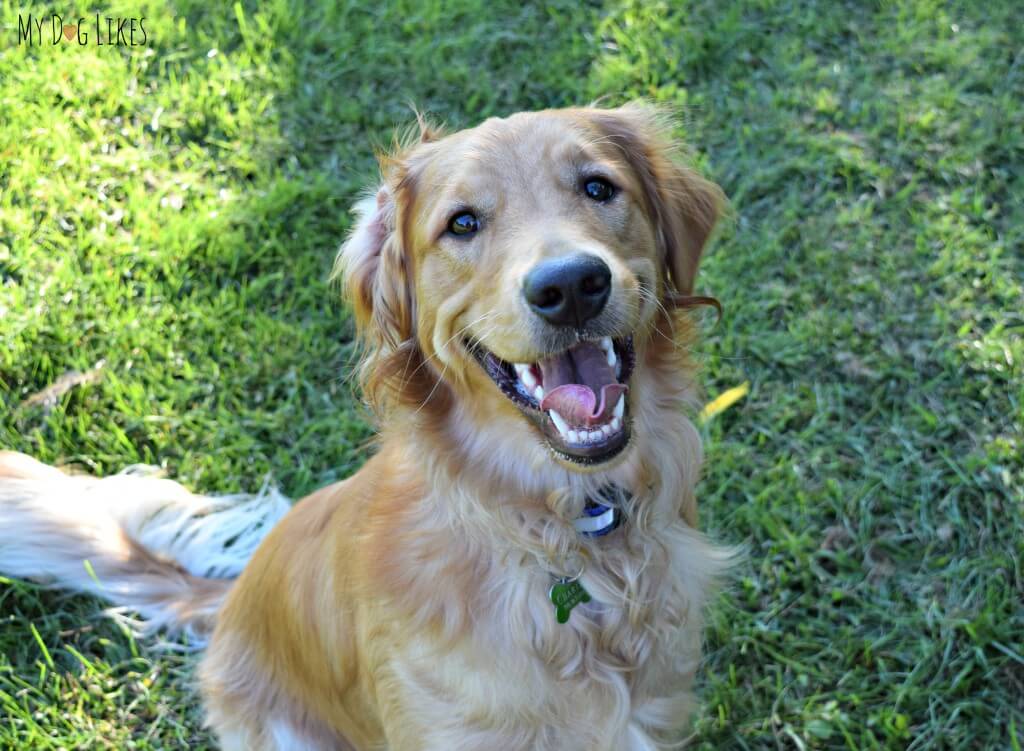 In our house, nothing says spring has arrived more than getting together with family and friends to BBQ, sit by the fire, and play outdoor lawn games. Our dogs have always enjoyed these get-togethers – not only are they surrounded by all of their favorite people, but they get a front row seat to the grill where they can wait for something to drop – accidentally or on purpose!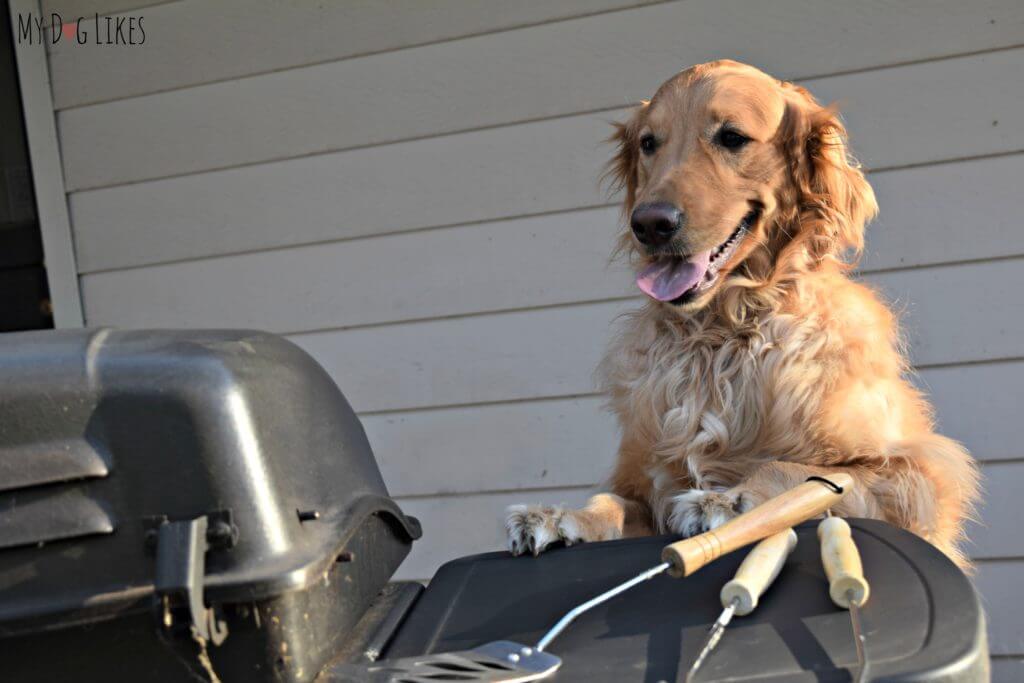 National BBQ Month
In honor of National BBQ month we decided to fire up the grill this past weekend and celebrate the official arrival of spring! You can imagine our disappointment when we went to fire up said grill and discovered that it needed to be replaced. Our long, cold, winter really did a number on the grill and it was rusted through!
With the old BBQ headed to the scrap yard, we were feeling pretty dejected. While dinner was a no-go for us, Charlie was still able to partake in all of the deliciousness of BBQ Month with a special treat that was recently sent our way! VitaBone has sponsored this post so that we can help spread the word about their tasty new treats!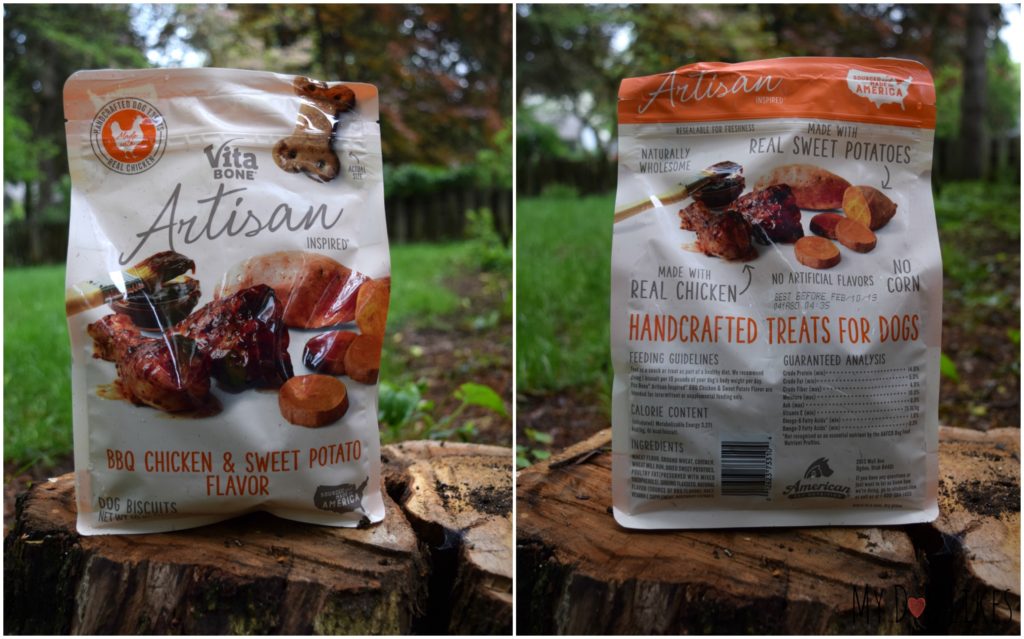 Introducing Vita Bone® Artisan Inspired® Dog Biscuits!  
Vita Bone is likely a brand that you have heard before – after all, they have been in the business of making healthy dog food and treats for over 45 years! For those who may not be familiar, Vita Bone is a family owned and operated business whose passion for pets have driven them to make nutritious, tasty, handcrafted treats in Ogden, Utah since 1972.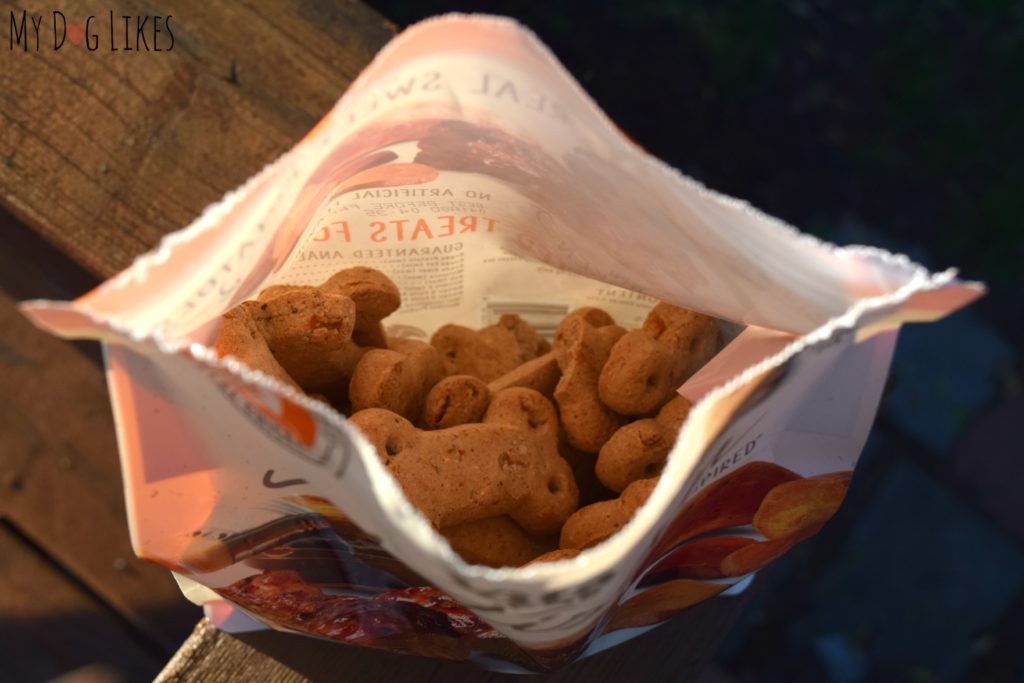 Artisan Inspired?
Wondering what makes these dog biscuits so gourmet? Well, for starters they are free from corn, soy, and artificial flavors. Now, take a quick look at the available flavors…

Maple Bacon & Blueberry
BBQ Chicken & Sweet Potato
Turkey, Stuffing & Cranberry
Country Biscuits, Sausage & Gravy
Turkey Pot Roast & Red Potato
Wow, that list gets us drooling!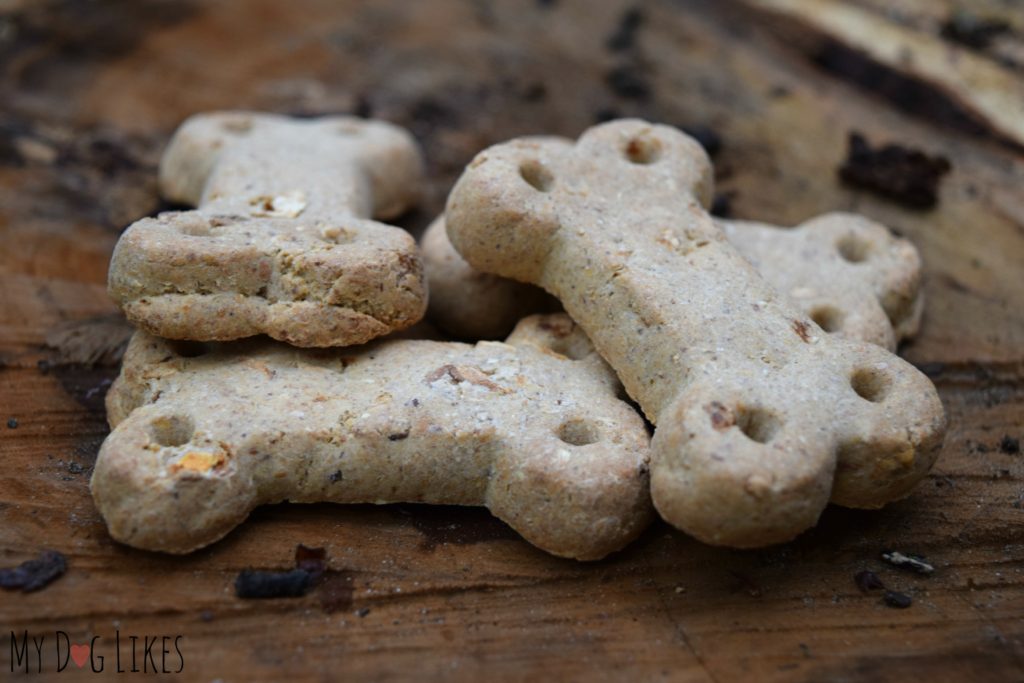 Thankfully, our stash of the BBQ Chicken and Sweet Potato variety was able to keep Charlie more than satisfied despite our grilling mishap!
These treats (like all in the line) are made with REAL meats, fruits and veggies! As soon as you open the bag, you get hit with a mouth-watering aroma that is sure to grab your dogs attention.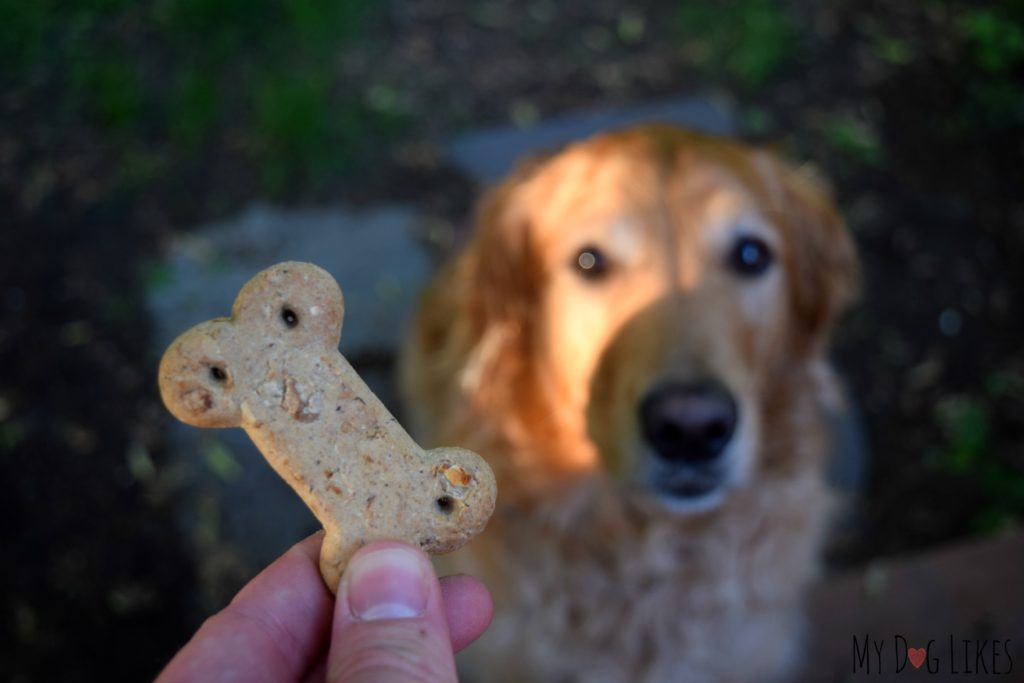 So what did Charlie think?
Well I think the photo below tells it all! These biscuits had him licking his chops for more!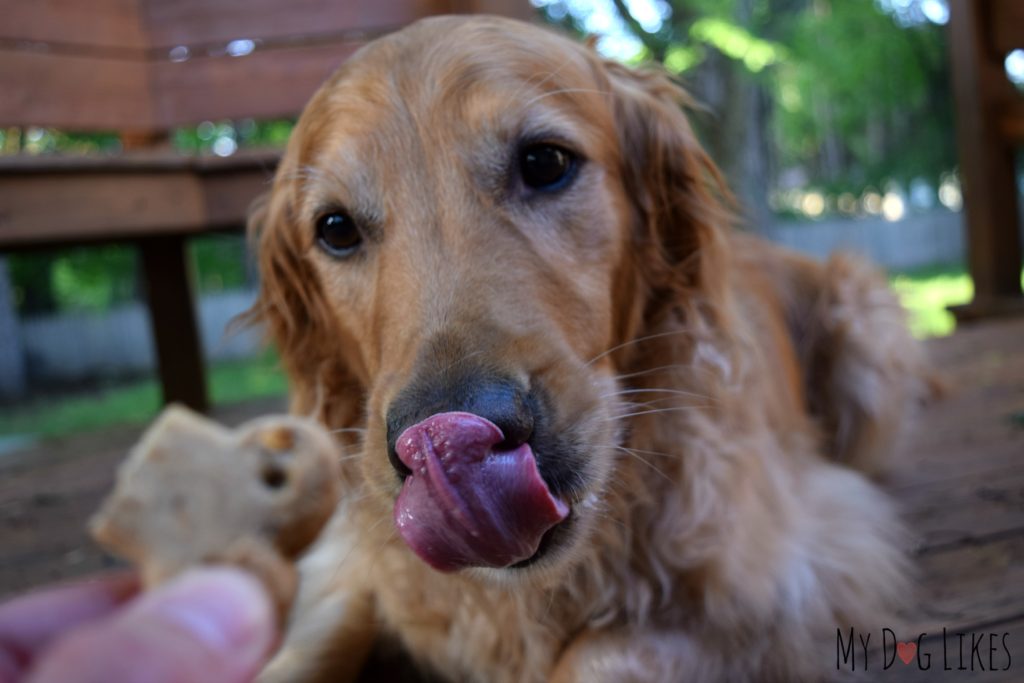 Why MyDogLikes Vita Bone Artisan Inspired Biscuits
We consider our dogs to be a part of our family, and have always felt it very important to incorporate them into our traditions. (If you are reading this blog, I would imagine that you feel the same way!)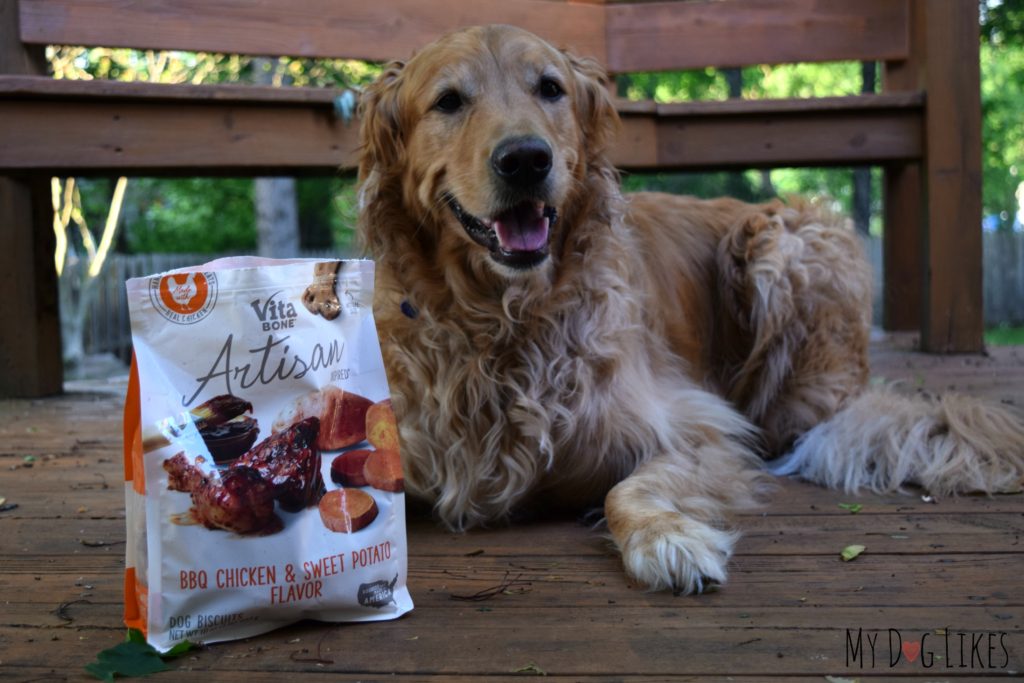 We love Vita Bone Artisan Inspired biscuits because they make it easy to include your dog in any celebrations you may be having, without compromising their safety with foods that could be harmful to their health. Grilling season can present particular dangers, when unknowing house guests try to give the resident pup a piece of meat with bone!
Everyone likes to feed the dog, so keeping a bowl of these dog biscuits on hand at your next BBQ will keep your guests happy and your pup safe!
Want to try these treats out for yourself?
Vita Bone Artisan Inspired Biscuits are available at Walmart's nationwide,Walmart.com and Amazon!