We get really excited about new treats from our favorite brands. That is why we were pumped to see a new (to us) product from Plato: Thinkers, Smart Dog Snacks! We came across these treats in Salmon, Duck, and Chicken. We already know that the boys LOVEEEEE Plato dog treats, so there were no second thoughts, we went for a tried and true favorite, salmon!!!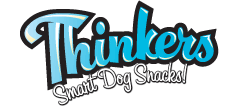 Why Plato Dog Treats?
Plato treats are "smart treats for smart dogs". Founded on the philosophy of using the highest quality ingredients for the best tasting treats, you won't find any of the yuck that can sometimes be found in commercial dog treats. That means no mystery meats, no "meals" or by-products, no artificial colors, flavors, preservatives, and no GMO's (genetically modified organisms). Want a cherry for this sweet doggy sundae? Plato treats are American made AND American sourced, manufactured in the sunny state of California!  Think I'm kidding?  Ha, nope!! 
Think that's all? Think again…
While browsing through the store, our eyes were drawn to the simple, fun packaging that we have come to expect from Plato. Though we love and trust Plato products, we did our customary ingredient check just to be sure. Well, Thinkers Meat Sticks passed with flying colors, we were pretty smitten!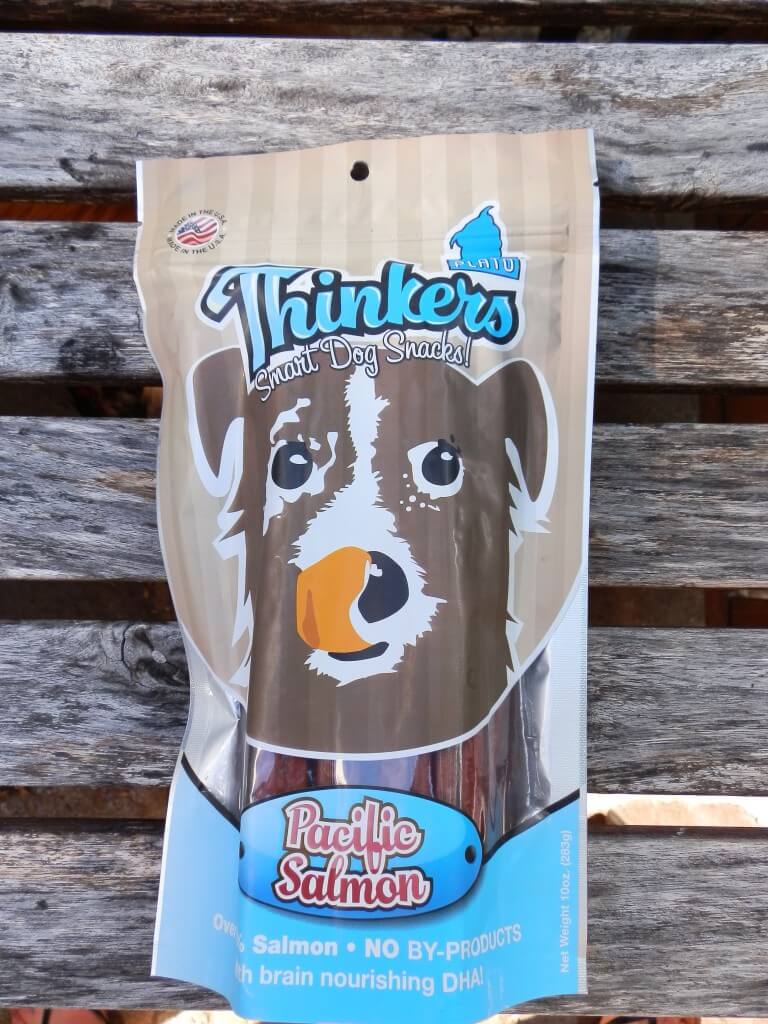 Why  call these treats Thinkers? Plato shares that their products are made for the thoughtful pet parent, someone who cares about what they are feeding their best friends. Not convinced? A quick look at the ingredient list shows that these treats are the real deal: salmon, brown rice, salt, natural preservatives. In fact, these treats contain 90% salmon!  They also contain brain nourishing ginkgo biloba and DHA!! 
Taste Test – Plato Thinkers Review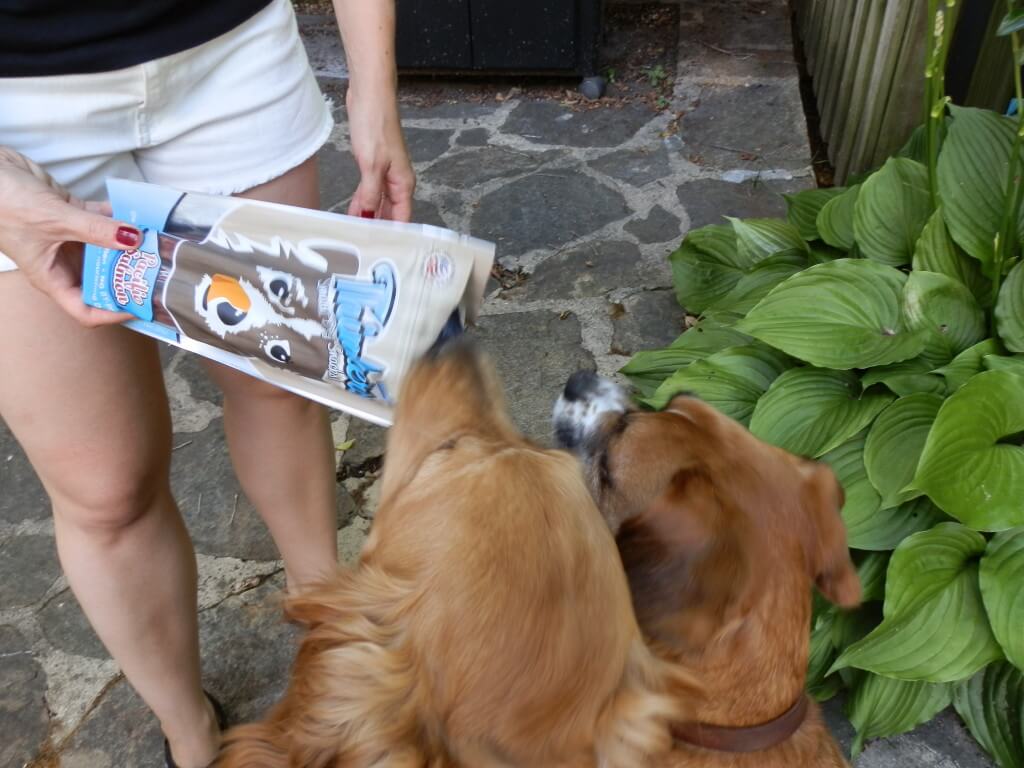 To say that these were a big hit would be an understatement. Immediately upon opening the bag, the dogs were at attention!! The smell of Salmon is strong. I love this about these (and other Plato treats), but if you are sensitive to odors, you may wish to try the chicken or duck variety. For me, I think it just makes sense…If I am eating a piece of salmon, it better not smell like mystery meat!!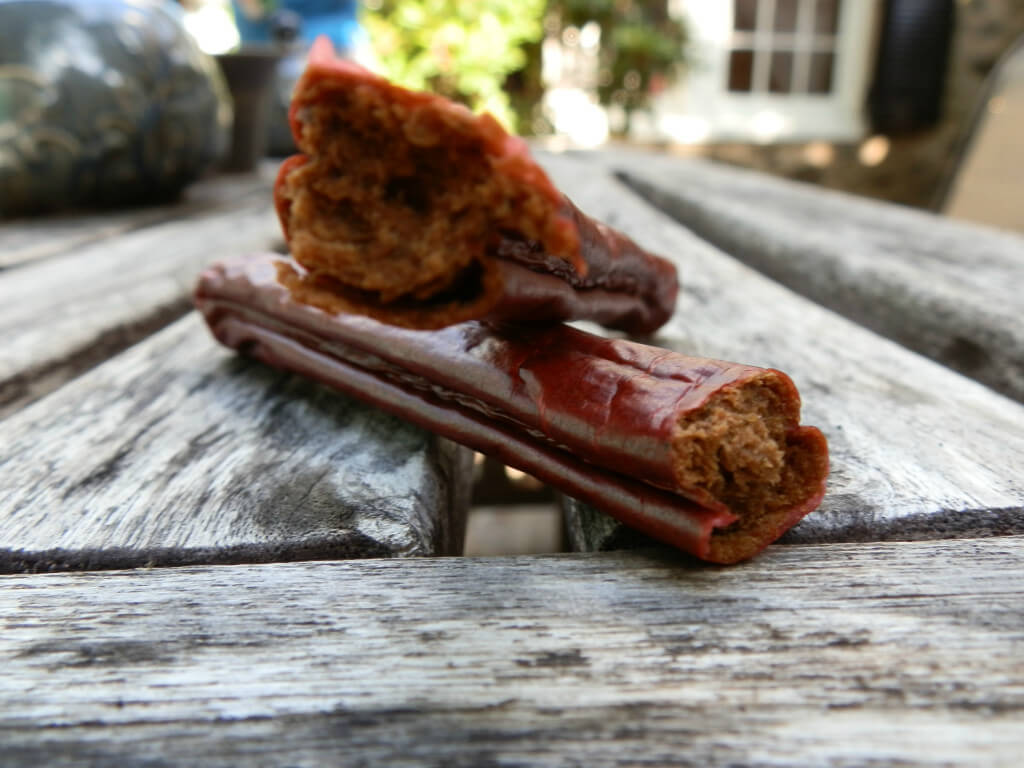 The treats look like mini sausages, with the salmon contained in a natural collagen casing. They are large, but are easily snapped in pieces for smaller treats (I like to make them work for it).When snapping them, little flakes of the treat were sometimes shed. Not a problem, since I had several volunteers to help with clean up!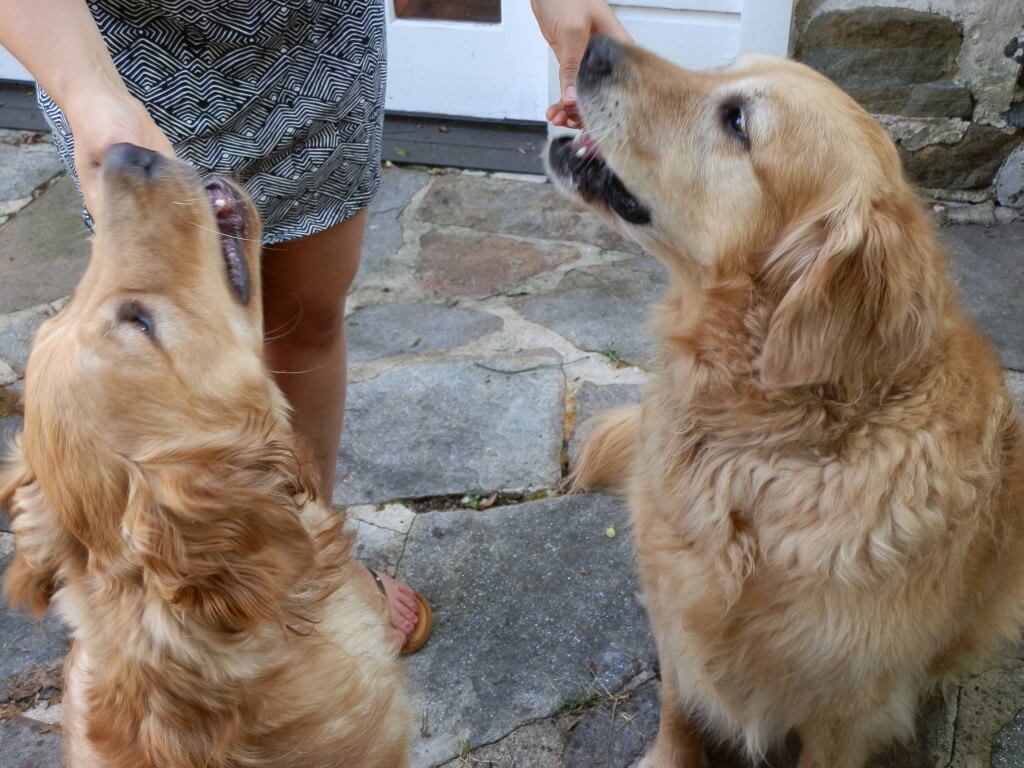 I don't have a better description of the boys' reaction to these treats except to say that they went BONKERS for them!  Also, if your best friend takes medication take note… when we first tested out these products, Harley was on a daily regimen of allergy medication which was easily pushed down into the treats and hidden from his watchful eye! 
Why MyDogLikes Plato Thinkers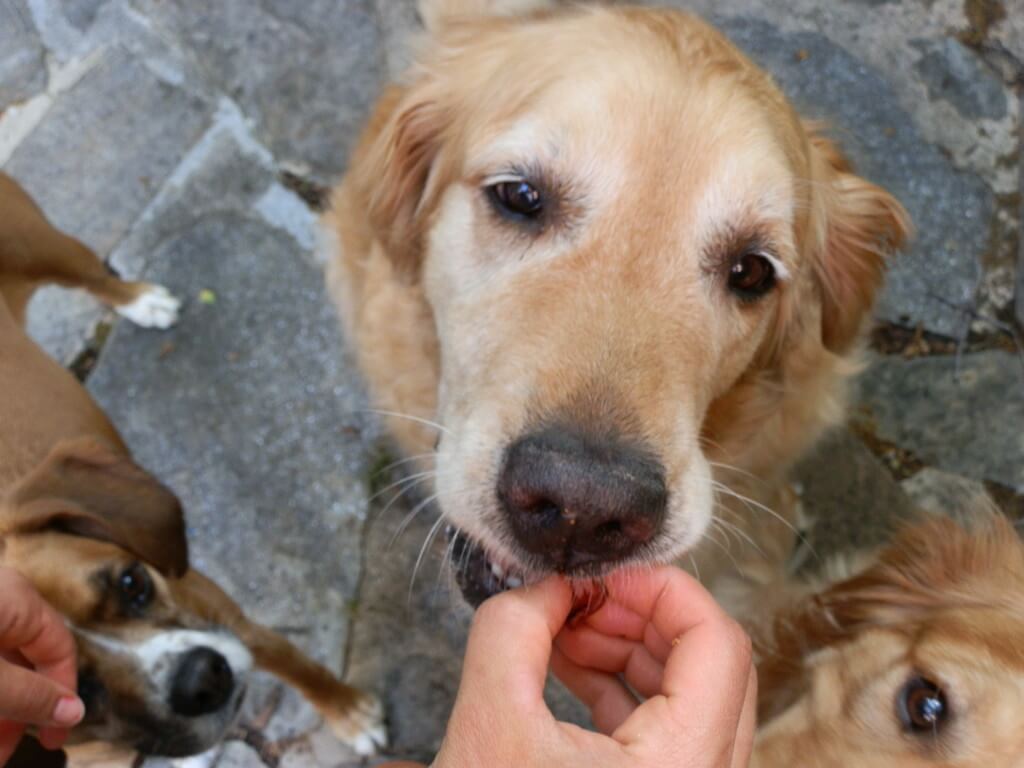 We loveeeee these treats!! In fact, we can't find a single thing not to love about them! They have the highest quality ingredients, are American made and sourced, smell like REAL food, and the dogs go crazy for them. As if that weren't enough, their prices are so reasonable. You know we get excited to share our favorite brands and products and Plato Treats consistently exceeds our standards!  I think Harley's face just about says it all here!!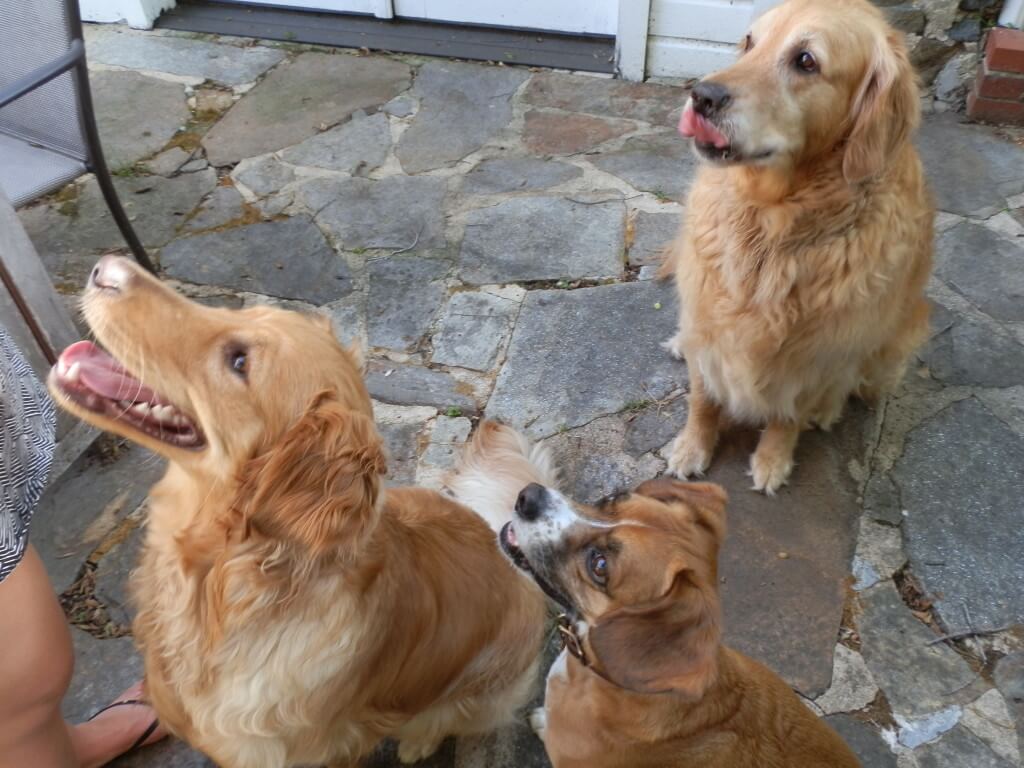 Want to get your paws on some of these tasty dog treats?