Whether you are hosting dinner for family and friends or traveling across the country, everyone can agree, the holidays are a busy time of year! In our household we are doing a little bit of everything – having company for a few days as well as traveling and preparing several dishes to bring to family celebrations.
Including the Dogs in our Holiday Festivities
As I'm sure you can imagine, we like to include the dogs in our Thanksgiving festivities. After all, they are family! As a MyDogLikes reader we  feel pretty comfortable assuming that you probably feel the same way about your pup(s) too!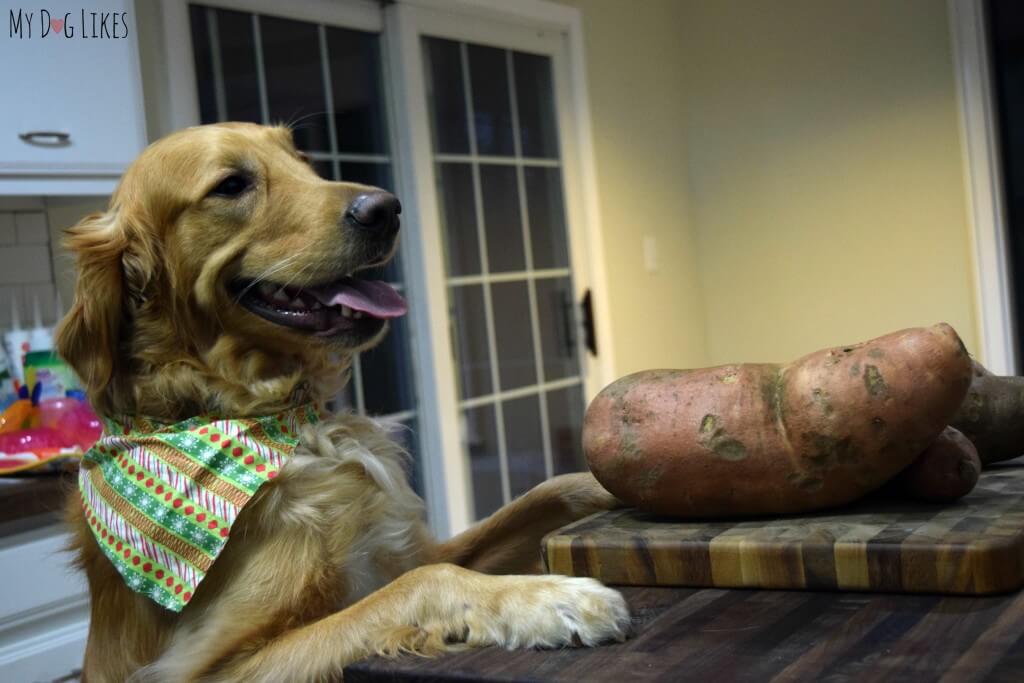 In recent days, the boys have been inspecting and evaluating all of our holiday preparations (including the giant sweet potato they spotted). After some sad, puppy dog eyes, and lots of drool, the boys were eager to hear how they could get involved with the festivities (particularly the eating).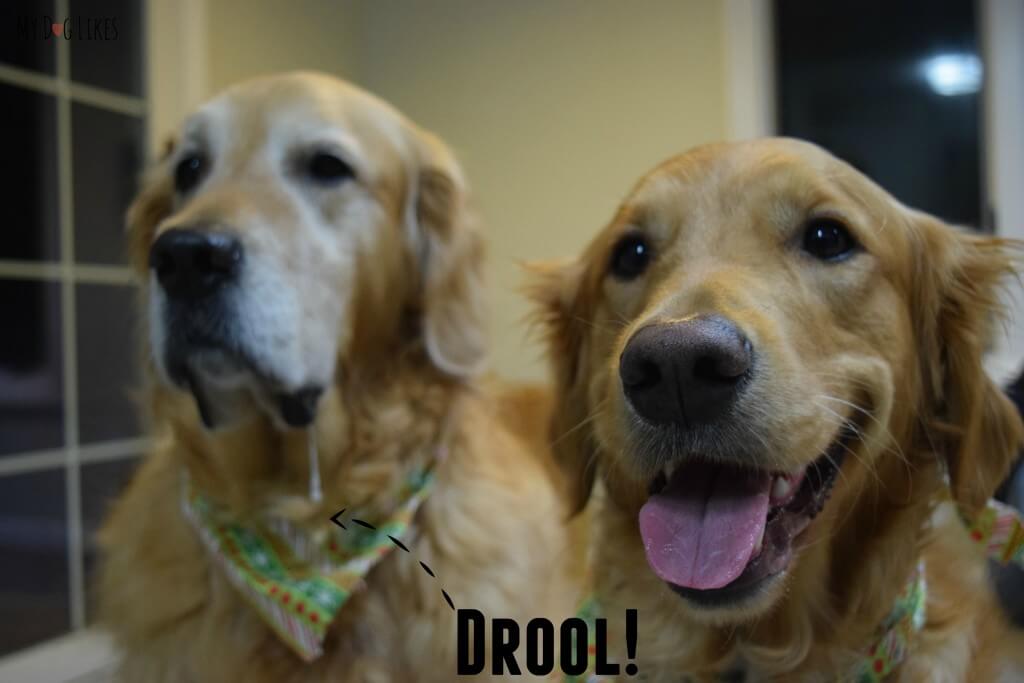 You might be wondering…with so much already on our plates, how do we make sure to have something special planned for the pups? 
With the Help of our Friends at Dr. Harvey's of Course!
As you know, we are proud brand ambassadors for Dr. Harvey's, and our boys are thriving on their premium dog food. We were thrilled to find out that in addition to the high quality, fresh foods that they make for companion animals, their product line also provides healthy treat options for pets with discerning taste!

Made from the same quality ingredients that we have come to expect (and can be found in our own kitchen), Dr. Harvey's treats stay true to the philosophy of only making products that contribute to the health and well-being of the furry friend you love most! Want to know what is even better? Dr. Harvey's treats  allow your dog to partake in the festivities of the holidays without going overboard or putting your dog at risk this Thanksgiving (and beyond)! 
Has your mouth started watering? Well, get ready because these Dr. Harvey's treats are made from ingredients that are already a staple at your holiday table: Turkey? Pumpkin? Nope, Sweet Potato!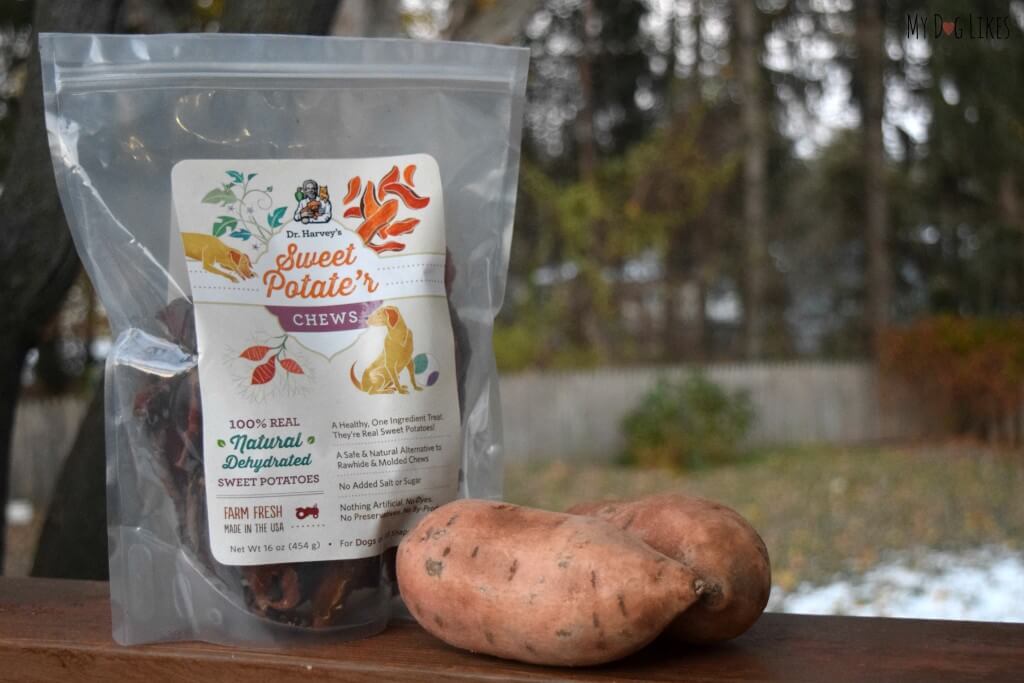 Dr. Harvey's Sweet Potate'r Chews
Dr. Harvey's was kind enough to send the boys some of their sweet potato dog treats so they could enjoy a special Thanksgiving treats that is healthy, tasty, and SAFE! 
These treats have only one ingredient – Sweet Potato!
Since they are dehydrated, they are also free from salt or any artificial preservatives. Last but not least, they are grown and dried right here in the United States! Just what we like to hear!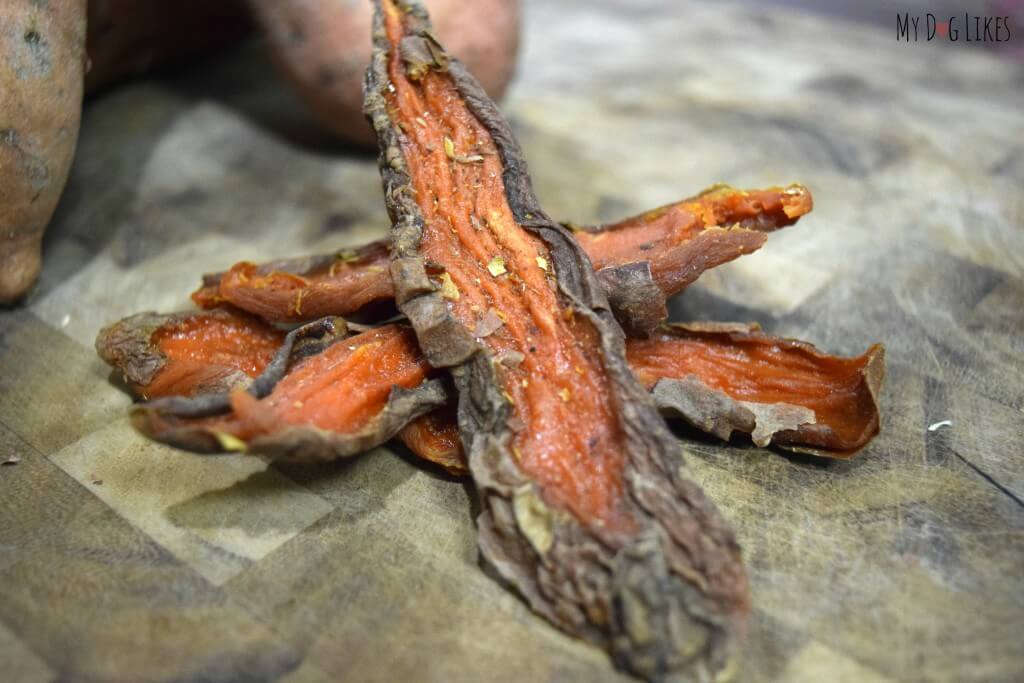 How dog treats should look…like REAL FOOD!
The Benefits of Sweet Potato in a Dogs Diet
Wondering why Sweet Potato?
The

 Carotenoids (pigments) found in sweet potatoes

can act as powerful antioxidants – boosting immune function, improving night vision and helping to maintain a healthy lining of your dogs digestive tract, respiratory tract and skin.

Sweet Potatoes are high in soluble fiber which can help to regulate your dogs digestive tract and prevent loose stools.

Sweet Potatoes are also high in Vitamins A, C and B6

An Alternative to Rawhide
We all know that dogs love rawhide. It satisfies their natural desire to chew and if we are being honest, can keep our dogs busy and entertained when we don't have the time or energy. For years, we fed rawhide bones to Harley trusting that a product that was produced and sold for dogs, would be healthy and safe. In recent years however, we have learned that there are some serious concerns with not only how rawhide is produced but its ability (or lack thereof) to be digested properly. Furthermore, many dogs can be prone to swallowing large pieces whole which can put them at a risk for intestinal blockages!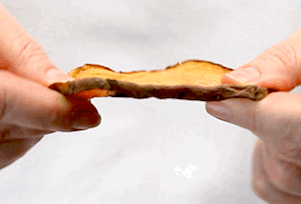 Due to the texture and consistency, Dr. Harvey's sweet potate'r chews make for a great alternative. A quick look at the GIF above will give you a better idea as to why!
Enough chit-chat, I don't think the dogs can wait one second longer!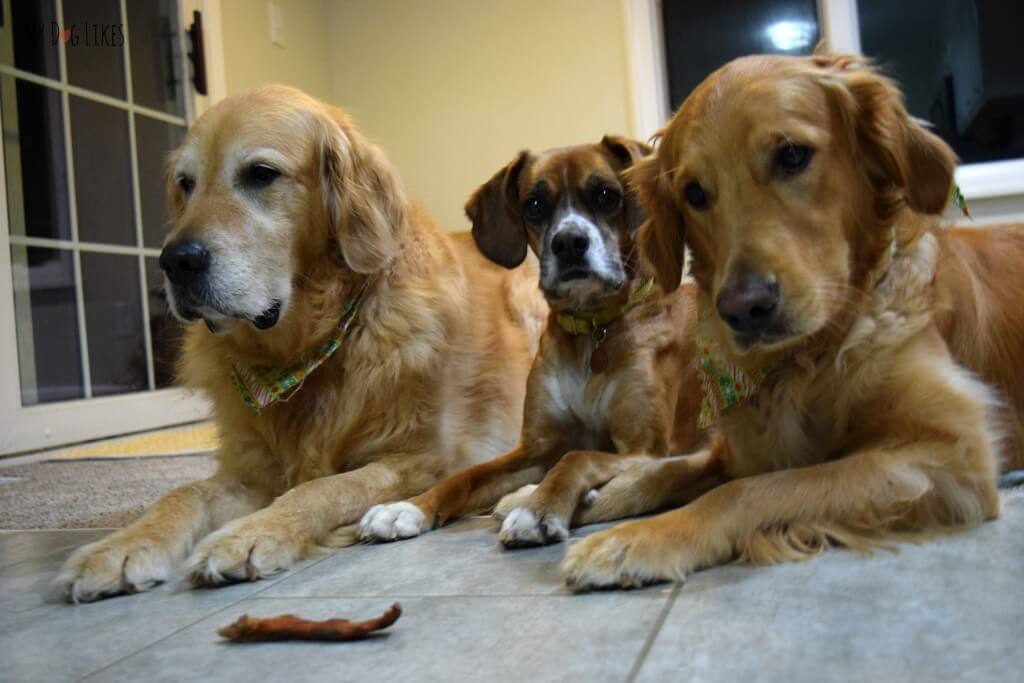 Time for the Taste Test!
While it only took a few moments for our strong and powerful chewers to make their way through one of these treats, Mia (the fur cousin) is a dainty lady, and it took her several minutes more. Regardless of how long it took them to eat, the boys seemed to love the "taffy" style of these treats. It is best to describe the consistency and "chewability" as a cross between rawhide and jerky.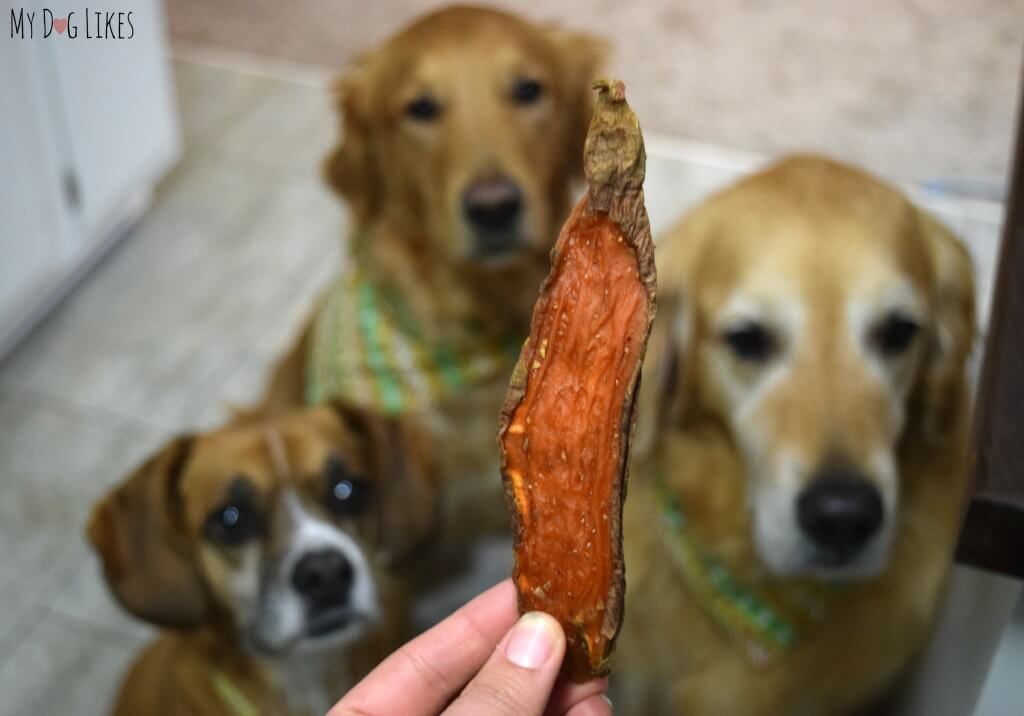 All the dogs LOVED these sweet potato dog treats and were immediately begging for more.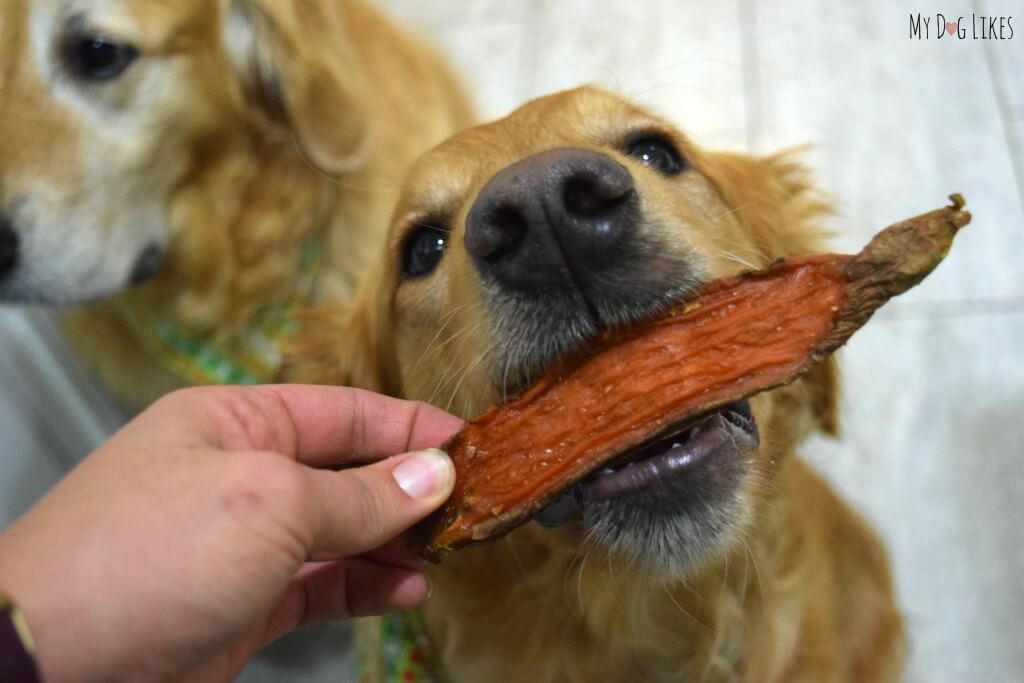 Why MyDogLikes Dr. Harvey's Sweet Potate'r Chews
Anything that makes our lives easier is a huge plus in our book, and Dr. Harvey's has done it again! Their Veg-to-Bowl and Oracle dog food are already staples in our boys new homemade diet and save us tons of time in meal prep each week. Now, these Sweet Potato'r Chews will be a lifesaver in an already jam packed week!
While we love that we are discovering these treats just in time for Thanksgiving, they would make an excellent option year round and are sure to become a regular in our treating rotation!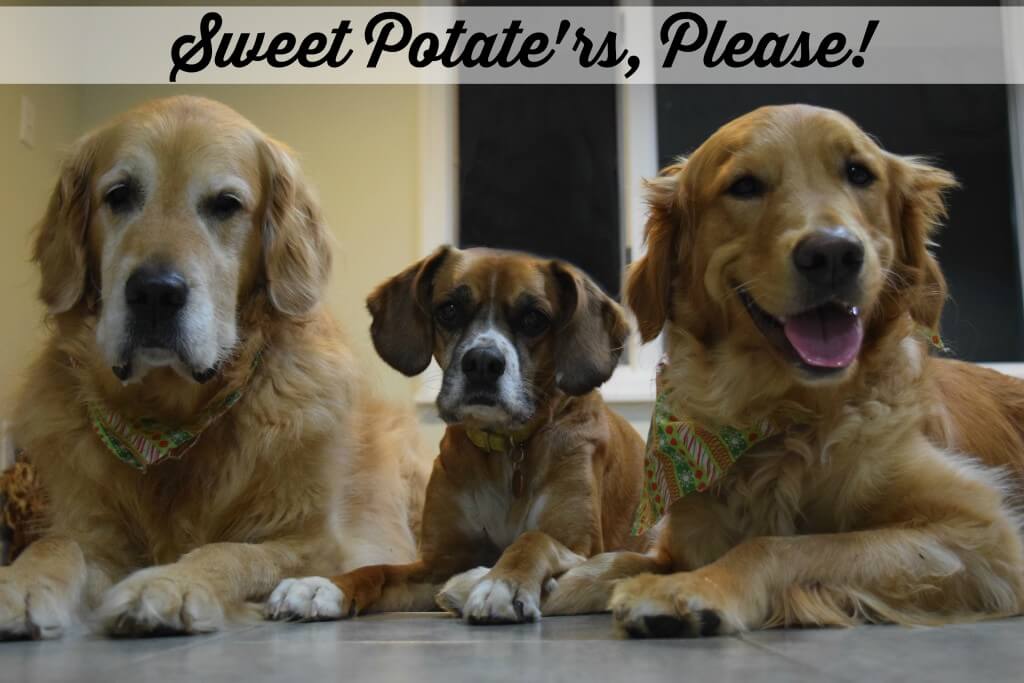 Want to Give these Sweet Potato Dog Treats a Try?