We are bursting at the seams with excitement! Why you wonder? Well, we have some news to share with you, our loyal readers!
You might remember that we were lucky enough to review Dr. Harvey's line of food (and offer a giveaway) back in May. We were blown away at the quality of their products and never stopped hoping that we could review and giveaway more of their amazing products. Our goal has always been to share the best the pet industry has to offer!

Which leads us to our announcement!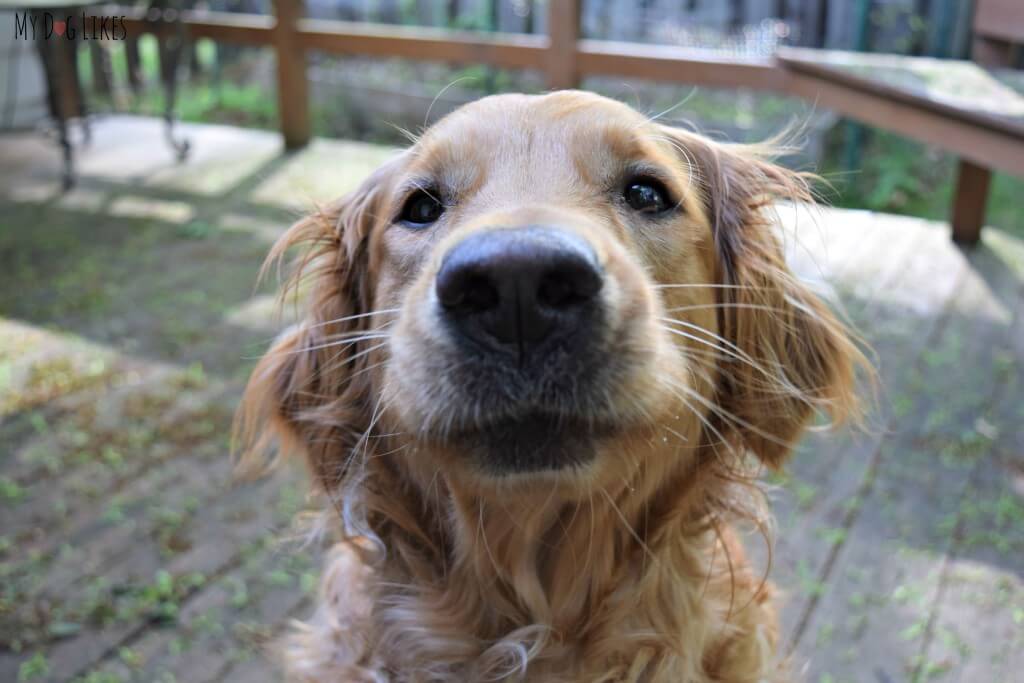 I have been holding this secret in. Can I tell them now? 
We are so excited to finally share…
MyDogLikes & Dr. Harvey's have officially partnered up! 

A Sponsor?
We only allow brands that we have reviewed, and loved, to sponsor our blog. We have high standards and Dr. Harvey's has surpassed them all. Dr. Harvey's is a company whose sole purpose is to help improve the health and wellness of your best friend.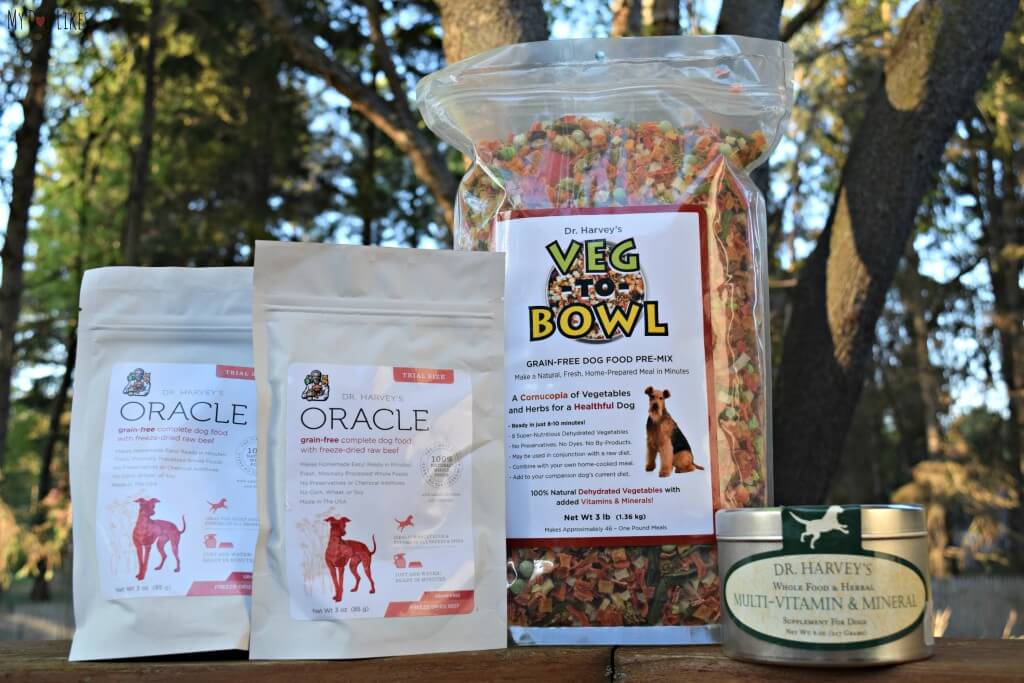 Though they have some of the best pet foods, supplements, and health care items on the market, President/CEO, Wendy Shankin-Cohen isn't the least bit arrogant. Following a Good-Better-Best motto, Wendy's aim is to educate pet parents with the information that they need to make the healthiest choices for their best friends.
What does it mean for our readers?
Our partnership will allow us to review and giveaway some really great products and share some excellent tips for improving the health of your dog. In addition, Dr. Harvey's has given MyDogLikes readers an exclusive coupon code so they can save 10% on every order!
Save 10% at Dr. Harvey's with Code "MDL1231"
Let us know below, what

Dr. Harvey's Products

are you most interested in learning more about?