In a recent discussion with a close friend, the question "do you do bad reviews?" was posed to Kevin and I. Having a friend ask us that made us both realize that if he was wondering, surely some of our other readers were too.
The answer…is not that easy
So, do we do bad reviews? Well, the short answer is YES, of course…but this answer requires some explanation and insight into our mission and process here at MyDogLikes.
Our History as Pet Parents
We adopted Harley when he was two years old. Though, I had grown up with dogs in the house, I was never their primary caretaker or stakeholder. I didn't make decisions about what they ate, where the slept, and whether they got a new toy. Our dogs were loved and cared for, but were never pampered and treated as if they were family members. Additionally, just as the science and general knowledge of human exercise, nutrition, and lifestyle has evolved, so has that of dogs. Though there have always been those who were ahead of the curve, my family was not one of those. We fed food off of the grocery store shelf and usually the cheapest treats we could find.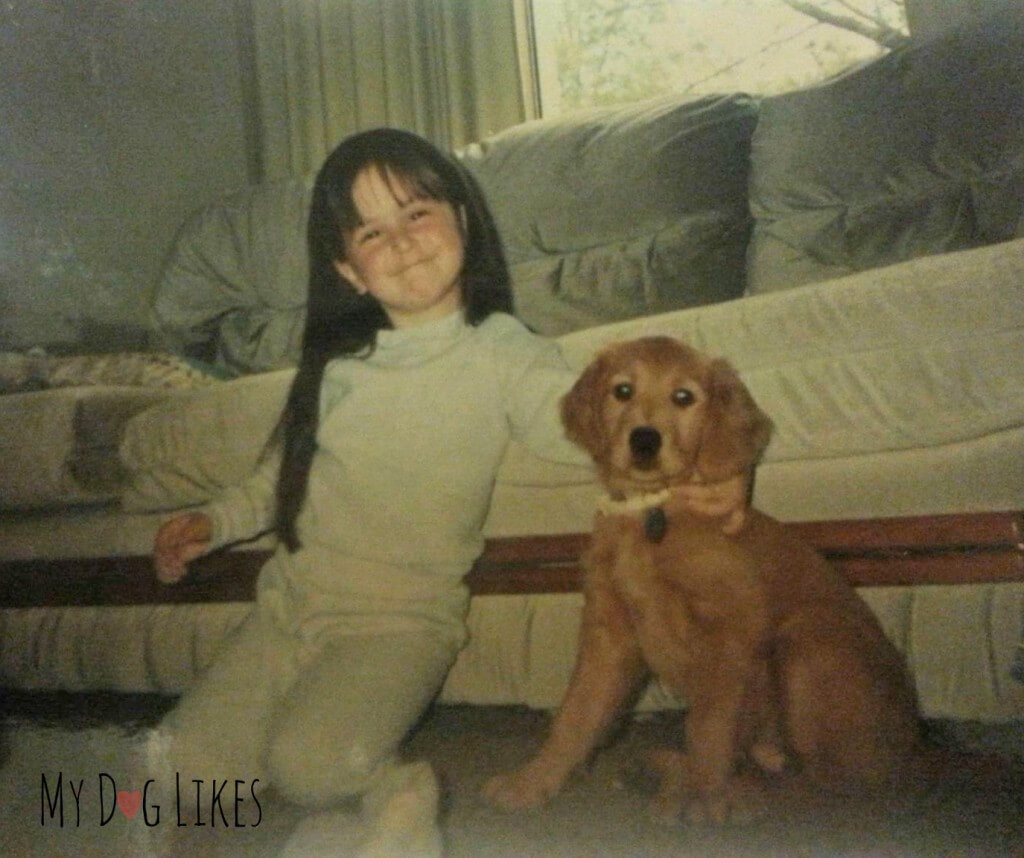 My first dog, Abby!
When we brought home Harley, I knew it was going to be different. I had dreamed of having a dog of my own for years. I knew I wanted to make his life so much better. He was our baby and he was going to be treated as the third member of our family, not just "the dog".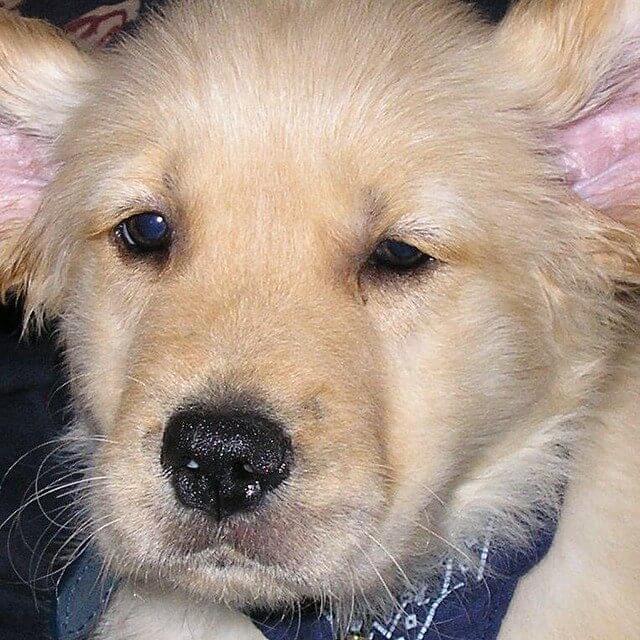 Armed with the best of intentions and a graduate school budget, we set off on this journey, just the three of us. What we soon found was that while we wanted better, we weren't really sure what "better" was. We discovered that wanting the very best for Harley, was only the start, we lacked the knowledge and experience to get there. Similar to what a lot of first time parents tell me, we "figured it out" and did our best, always seeking better information and trying not to make the same mistake twice.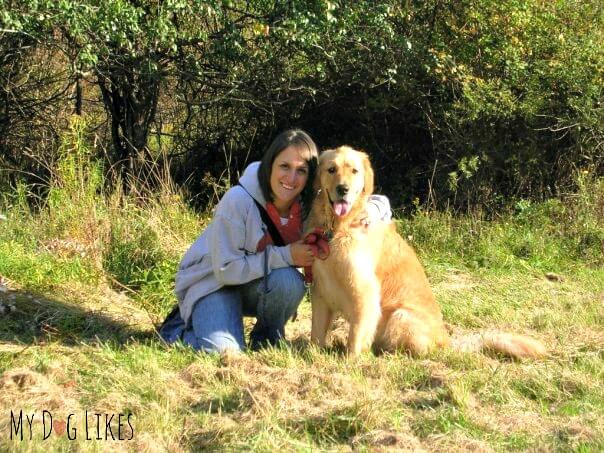 In the early years, we wasted a lot of money…. Money on toys that fell apart, treats that didn't last, and on veterinary emergency room visits. There was a lot of frustration too. We asked ourselves: Why is Harley sick? How are these toys being sold in stores? I think you get the idea. We made some bad choices for Harley, not because we weren't trying, but it was trial and error, there simply were not a lot of great resources out there.
Mission 

Repeatedly, Kevin and I would wish that there were better resources out there for pet parents like us. We couldn't stop thinking….Why do we all need to make the same mistakes when we all want the same thing?
Well, one day in 2010 Kevin stopped wishing and started our blog, MyDogLikes. If you have read our history, you know that our path was rough at times, but we have persevered and continued this journey because dog health and well-being is what we are passionate about. What started as a user submitted review site has grown and changed with us and our knowledge, but our mission remains the same: 
It is our hope that sharing our product reviews can help you steer clear of bad or potentially harmful products and toward those that are worthy of your money and the dogs who will enjoy them. Additionally, it is our hope that passing on dog-friendly events, parks, and cities will provide the tools that you need to create positive experiences for you and your four-legged friend.

-MyDogLikes, Mission
Back to the matter at hand….
If you look at a lot of our early reviews, you will see that they featured some products that were absolute disasters. However, they reflected our knowledge and experience at the time. We bought products that looked fun to us as humans, treats that were on sale, and accessories that looked cool.  As we have become more knowledgeable about "what works" our reviews have reflected that.
Basically, we are better at choosing products for Harley and Charlie….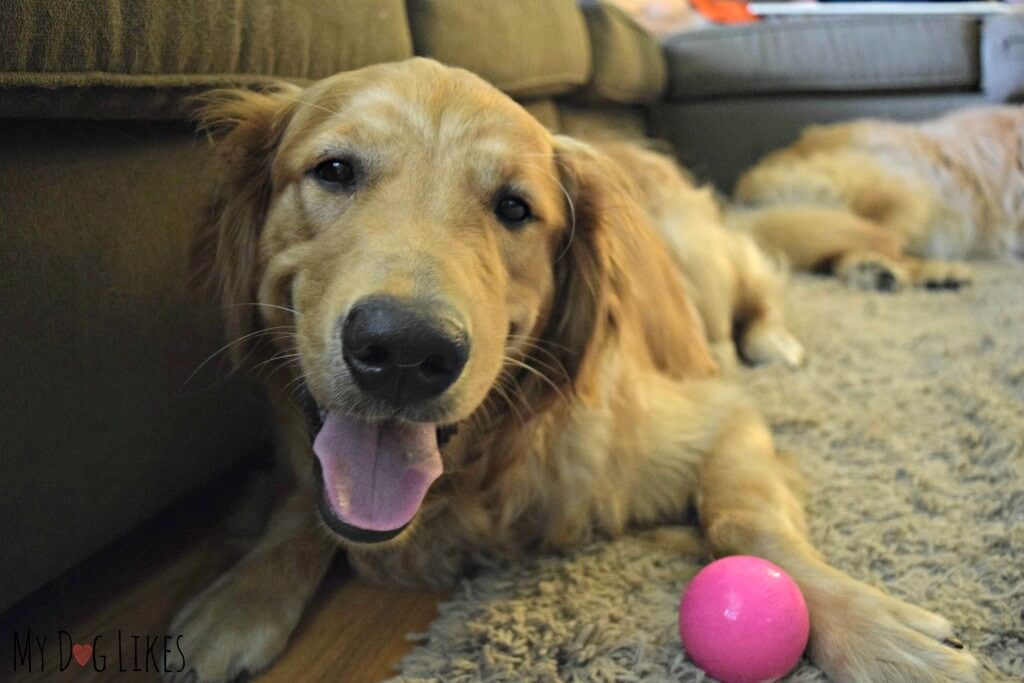 So how do we know what is good? Standards, everyone has to have them! Here is what we look for in a pet product…
Grain free and/or human grade ingredients

-We feed the boys grain free. While we like their treats to be grain free, we feel comfortable feeding the boys treats that are not grain free but contain healthy, whole grain, human-grade ingredients. If we would/could eat it….It's good for the boys (I have been known to even test out treats from time to time).

Made in the USA

-We love American made products. When it comes to edible things like treats and food, it's a non-negotiable. We are slightly more flexible when it comes to toys, but in general our preference is still USA made (Eco friendly is a bonus).

Necessary/Purposeful

–We ask ourselves: "Do we need this?" We try to keep it simple in life and with the dogs. If the product is a solution to an everyday problem that will make our/the dogs lives better, then bring it on. If not, we tend to pass. That's not to say that we don't sometimes get things that are just fun or cool, because we do.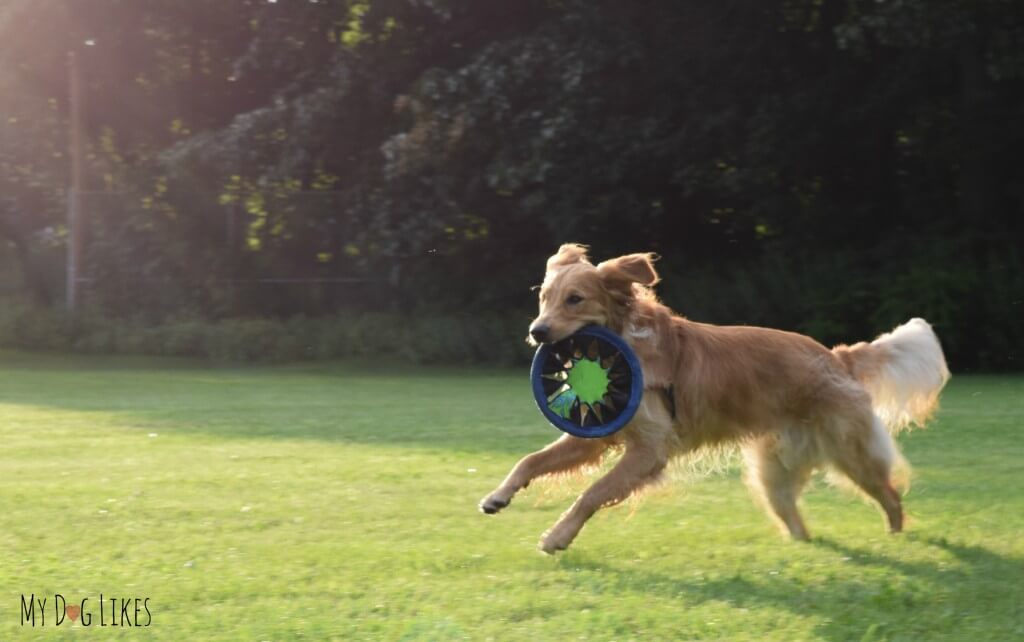 So….Do you do bad reviews?
In general, the products we choose to review come from three major sources:
Products we buy and research ourselves

Reaching out to companies who make products that we think the boys might like.

Companies that reach out to us and ask us to review their products.
The first two are easy…
1.)    We do about 95% of our shopping these days at PetSaver Superstore, our local healthy pet store. They have a policy of only carrying products that meet their strict quality standards. This is really the only place where we do any "spur of the moment" shopping.  We have come to trust their selections and while all products don't work for all pets, we have had a lot of success with what we have purchased here.  Occasionally, we order products online or buy them from a big box store too, but for these products we have typically done some research in advance.
2.)    Occasionally, when we come across a product that seems exciting or innovative and we reach out to the company asking them if they would be interested in having us do an honest review of their product. Typically, these are products from companies we have come to trust over the years or products that meet our standards, but are relatively new and haven't really been battle tested.
The third is a little different…
3.)    Companies reach out to us asking us to review their products. When evaluating whether we will review a product, we run through our standards. If they meet our standards, we agree. If they do not, we politely decline.
What kind of stuff have we declined? Sometimes its products that are not healthy and wholesome or are made in China. We are not going to feed these things to our dogs and we certainly wouldn't recommend that others do so. It's not always poor quality products that we decline either…Sometimes it just doesn't make sense for us. If we can't envision using something or it doesn't fit into our lifestyle, we can't really do an honest review of it. Additionally, we don't personally think it's a good idea to change the boys' food regularly. We recently tried Natures Variety Instinct Raw only because it met our standards and we could actually see ourselves continuing to feed it beyond the review period (and we do still).
So, to sum it up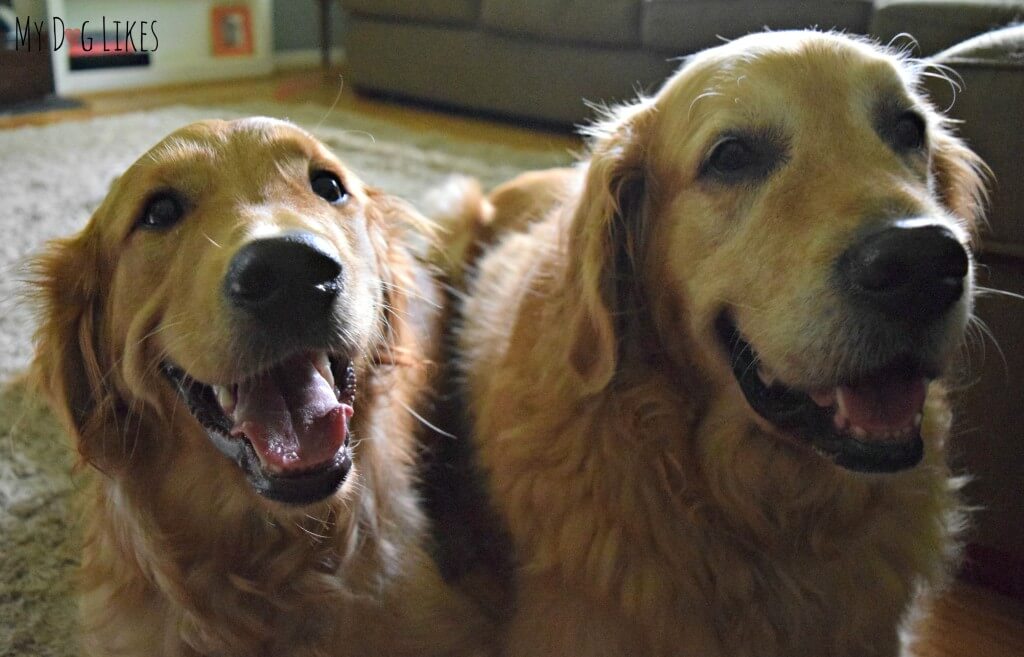 In our early days we reviewed lots of products that were poor quality because we didn't know what was good yet – we didn't have standards. 
Today, while we occasionally get products that don't work for us, or despite meeting our initial standards, don't really measure up, we have gotten better at choosing what to review. 
Are we willing to do bad reviews? Yes, of course. Our commitment to our readers and to our dogs is that every review published on our site is our honest opinion of the product.