Between our day jobs, running a business, keeping up a house, and familial obligations it seems that we are always on the go. We know that you feel the same way. Add in a couple of cats and dogs and it is easy to feel overwhelmed!
That is why we have compiled this list of some of our favorite items for busy pet parents. All of which will help make your life just a little bit easier, and keep you prepared for all sorts of situations that may arise in your crazy life. Keep them by your door, in your car, or in your office, and breath a big sigh of relief!
Full list below, but here's a quick sneak peak!


1. Travel Wags Dog Walking Bag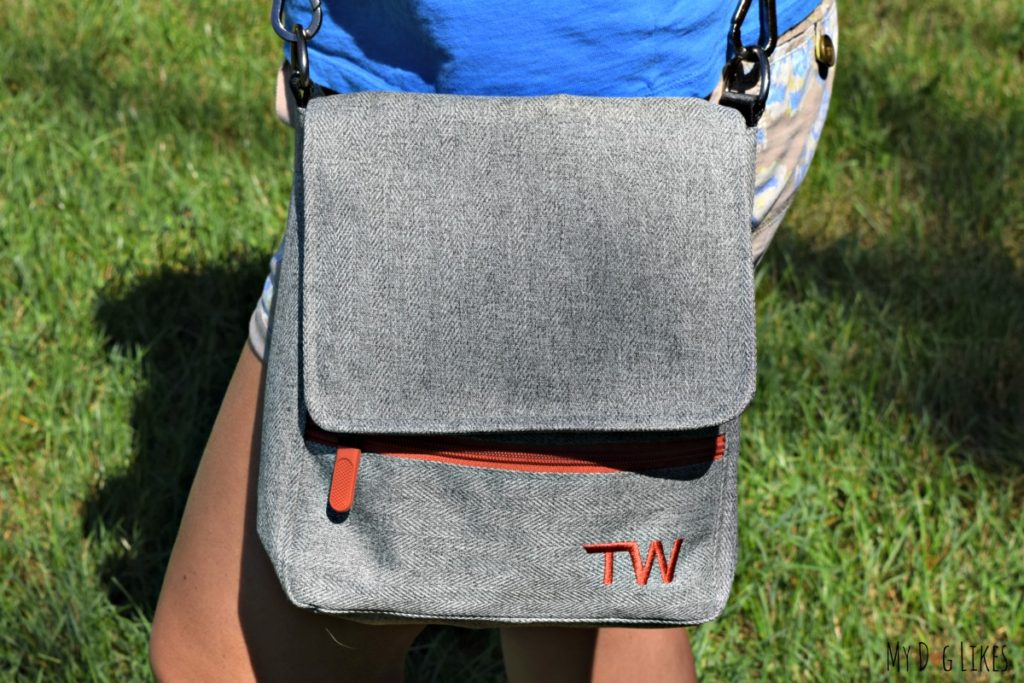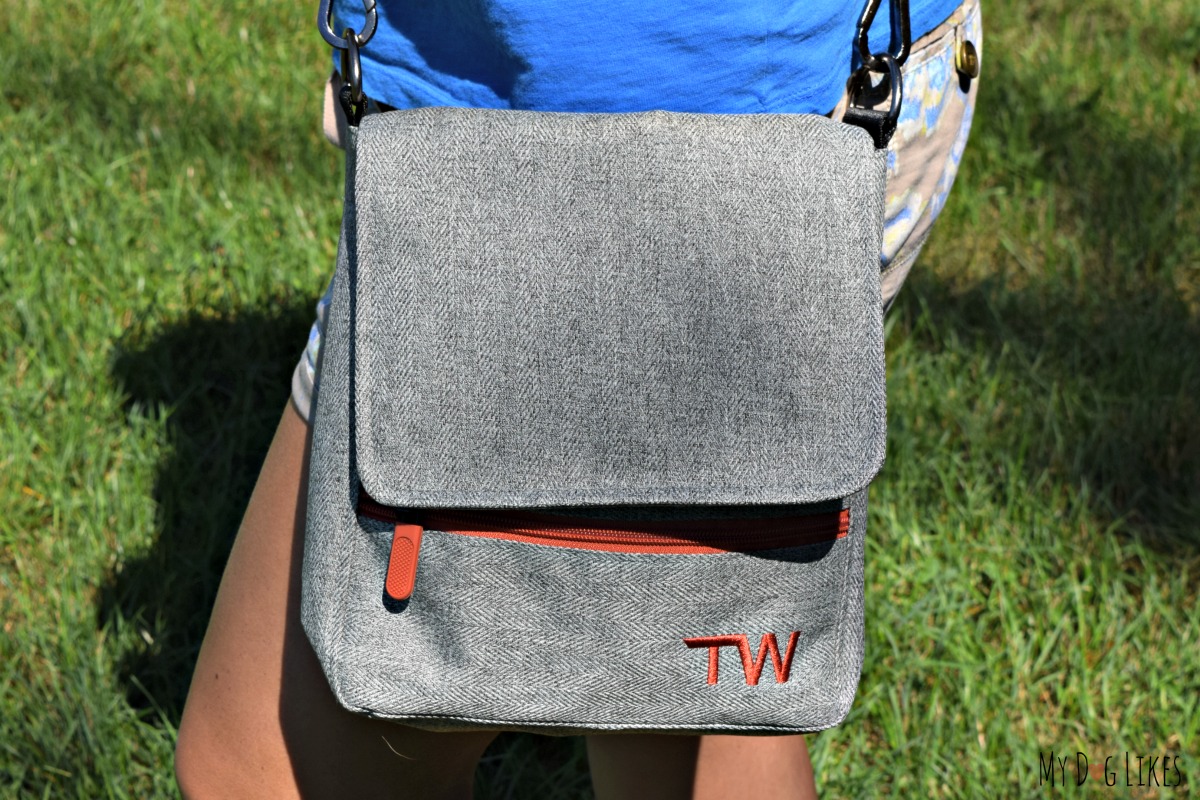 We are huge proponents of bringing your dog with you on any adventure. But let's face it…our pups can require a lot of stuff!
Leashes, harnesses, treats, water, poop bags, toys, you get the picture. It can be a huge pain to remember all of these dog essentials, let alone carry them with you!
The Travel Wags dog walking bag was designed specifically with the pet parent in mind. This versatile bag has plenty of pockets to store all of your gear, but that's not all. The bag comes with a custom designed flat water bottle and collapsible dish to make sure your dog stays hydrated at all times. There is even a built in poop bag dispenser so that you are always prepared when your dog does their business.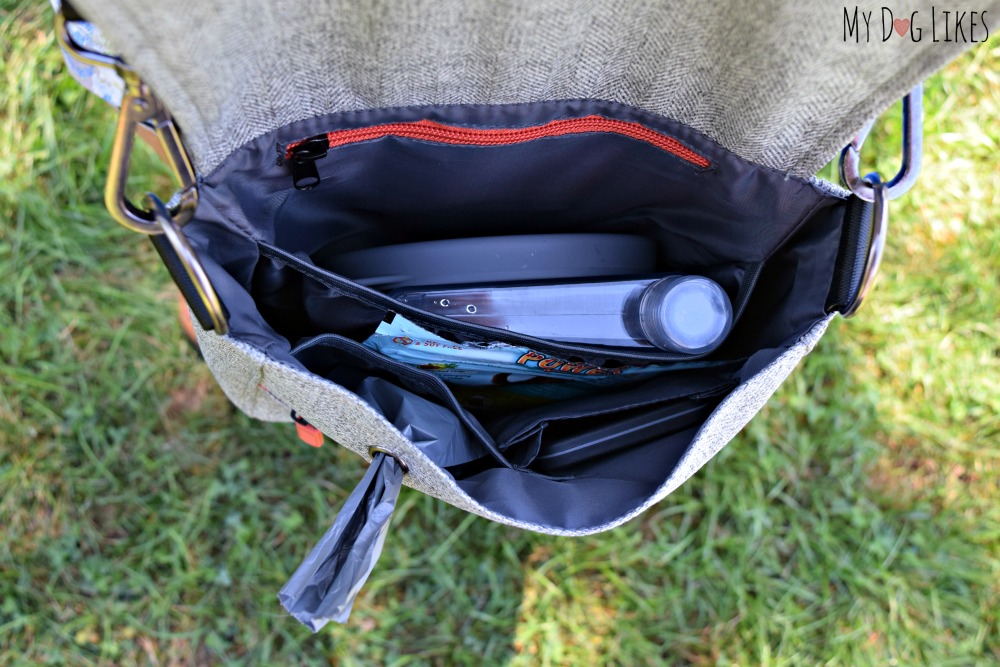 Last but not least, the Walker bag looks great as well. You would never guess by appearance the true purpose of this stylish cross-shoulder bag!  It's gender neutral design makes it ideal for dog moms and dog dads!
Click Here to Pick up a TravelWags Bag!
2. Griffs4Dogs Out and About Mat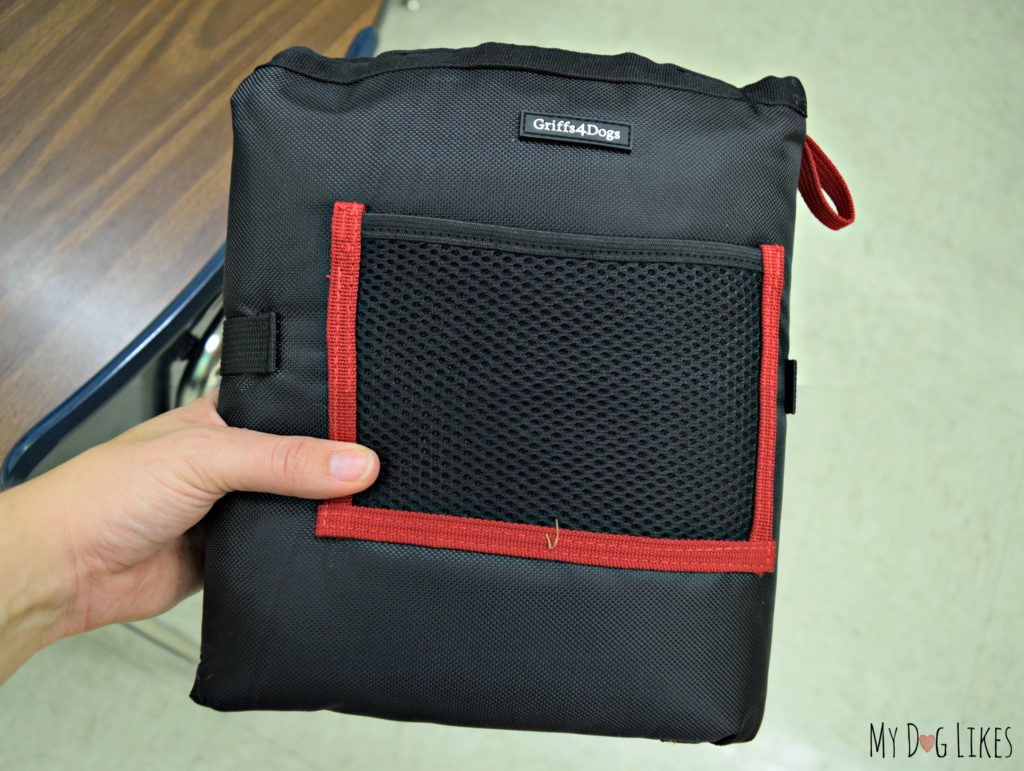 Do you like to bring your dog out to cafes or restaurants? Or maybe they perform service or therapy functions and find themselves regularly in new places.
The Griffs4Dogs Out and About Mat is the perfect solution to make sure your dog feels comfortable and secure in new surroundings. Not only does this mat give your dog a familiar place to rest, but it also can help keep them clean and dry. You also don't need to worry about them wandering off or trying to run as the Out and About mat comes complete with straps to attach to a table/chair and your dog at the same time.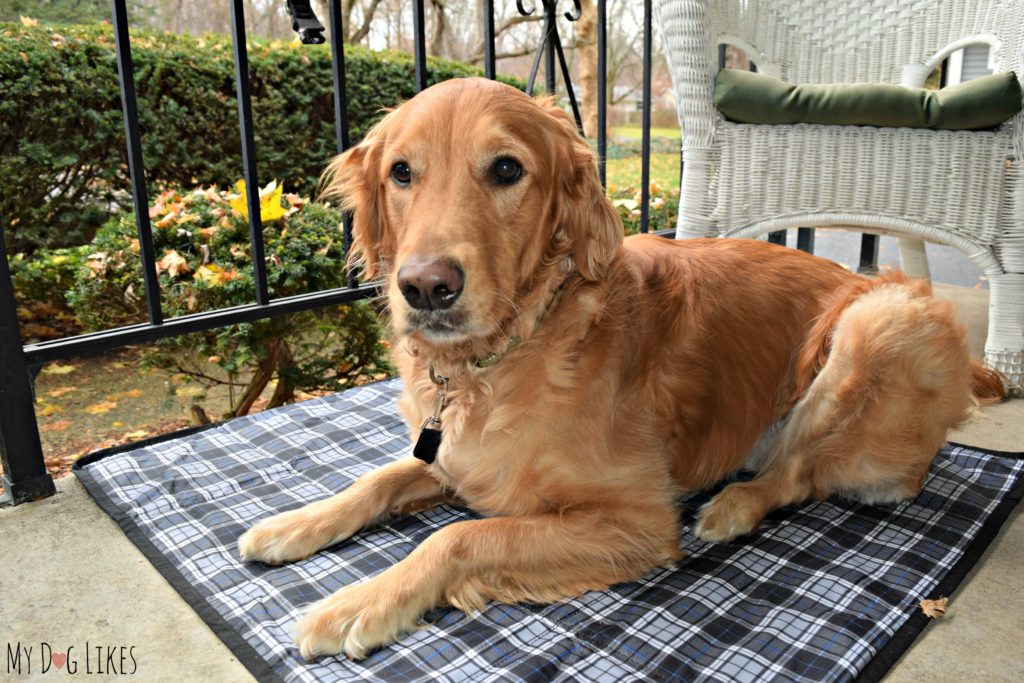 Best of all? This mat folds up into a convenient carrying case with handle and detachable shoulder strap!
Save 20% on a Griffs4Dogs Mat with code "mydoglikes"
3. Dog Waste Leash Attachment
What is the worst part of taking your dog for a walk?
Carrying the used bags of poop along with you! And we all know that dogs always wait until they are far from a trash can to do their business!
Option 1: The TurdleBag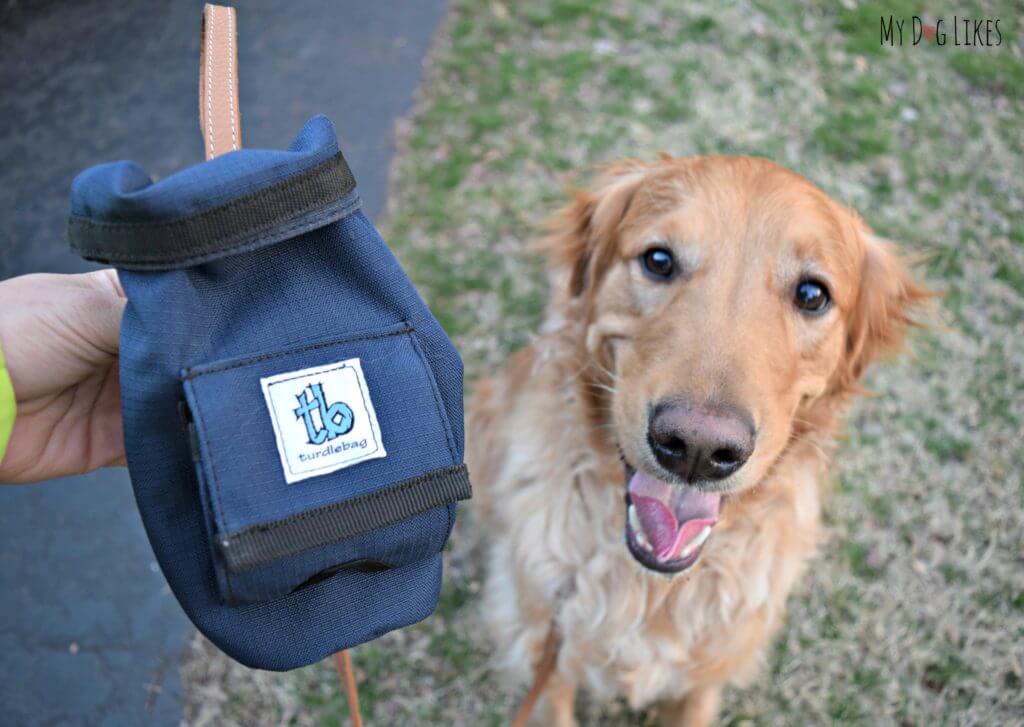 The Turdlebag is a convenient leash attachment designed as a used dog poop bag holder! Not only that, but it snaps closed and helps to keep smells contained inside. Last but not least, there is a built in poop bag dispenser so that you will never be caught without one! You don't want to be THAT GUY!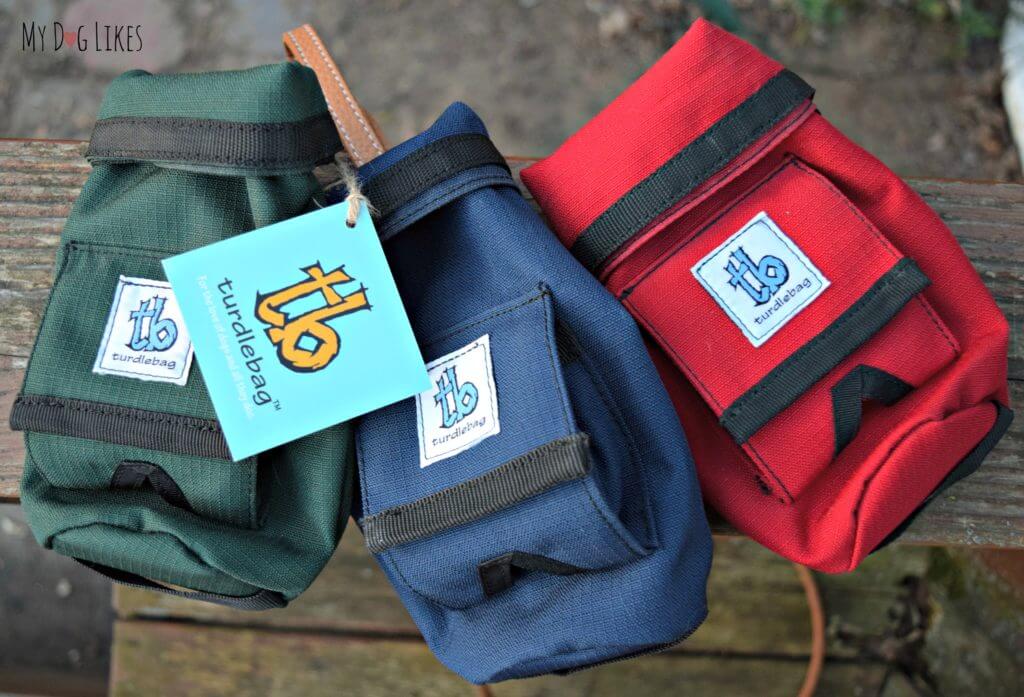 The Turdlebag is made of a durable canvas like material and available in several different colors! We have given several to our dog owning friends and they are always obsessed!
Click Here to Pick Up a Turdlebag!
Option 2: The Fifth Paw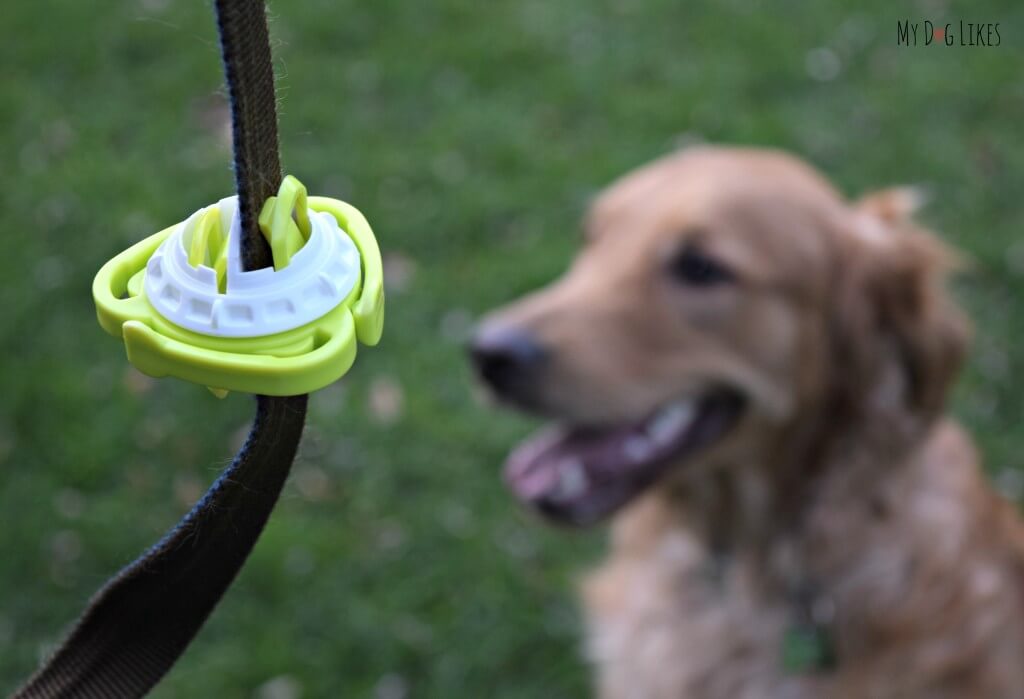 In a similar vein to the Turdlebag, the Fifth Paw is another leash attachment designed to carry used bags of dog poop.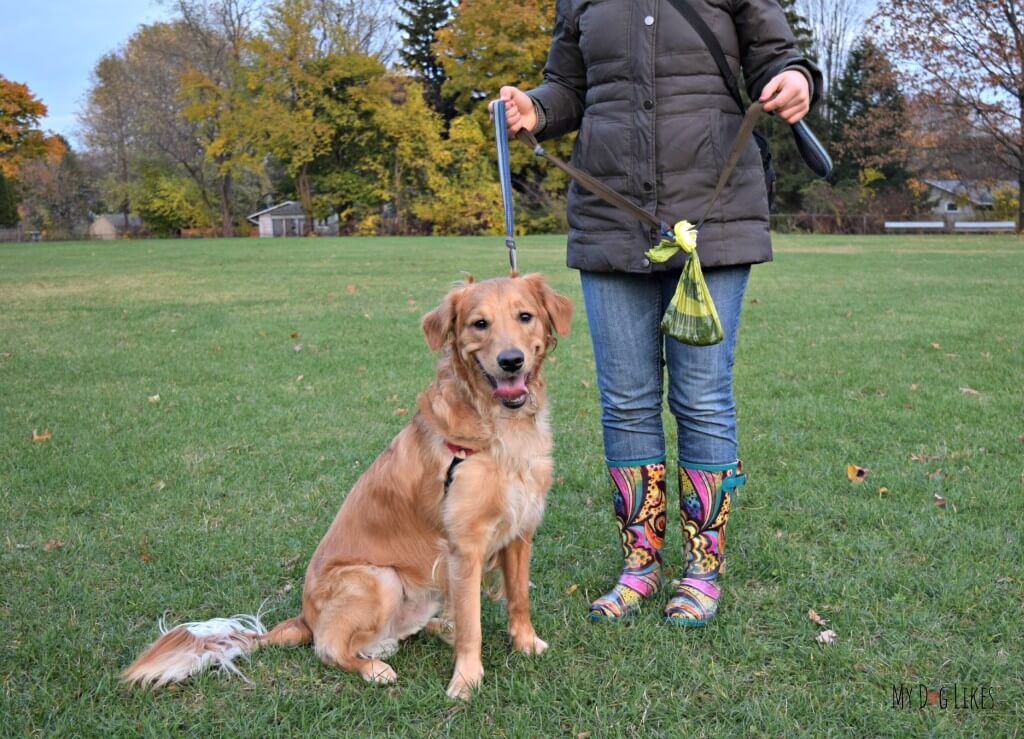 This uniquely designed product can be attached to just about any flat leash and includes a ring where you can clip several bags of poop. The best thing about it is that the ring rotates freely, so that the bags will always hang down and not get tangled up in the leash!
Once you get used to having a free hand again, you will never go back!
Click Here to Pick up a Fifth Paw!
4. Lilly Brush Pet Hair Remover

Tired of walking around covered in dog hair? The Lilly Brush is something that every pet parent should keep in their purse or car…
This unique dog brush is magic at removing pet hair from clothes – and trust us, with two Golden Retrievers, we know what we are talking about! The fibers of the Lilly Brush were specially designed to be gentle on fabrics, and the thin channels within the brush help to roll and collect loose hair. Get the bristles of the brush damp and it works even better!

This thing will gather up hair that you didn't even know was there! The Lilly Brush comes in 2 different sizes for home use or travel.
Click Here to Pick up a Lilly Brush!
5. Isle of Dogs Waterless Shampoo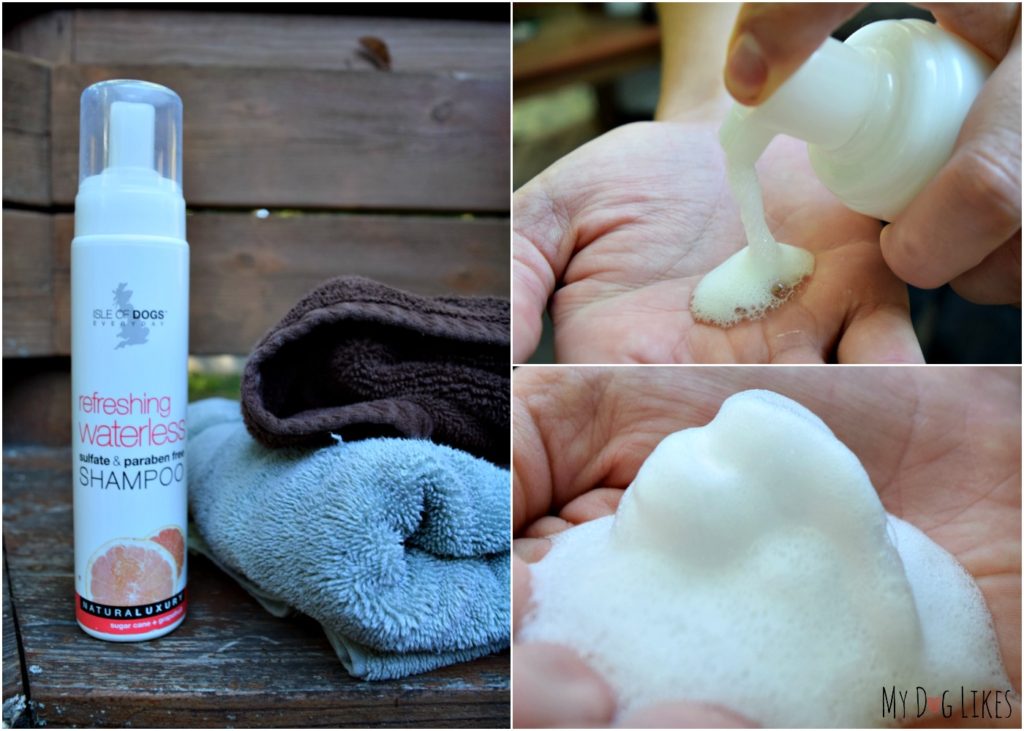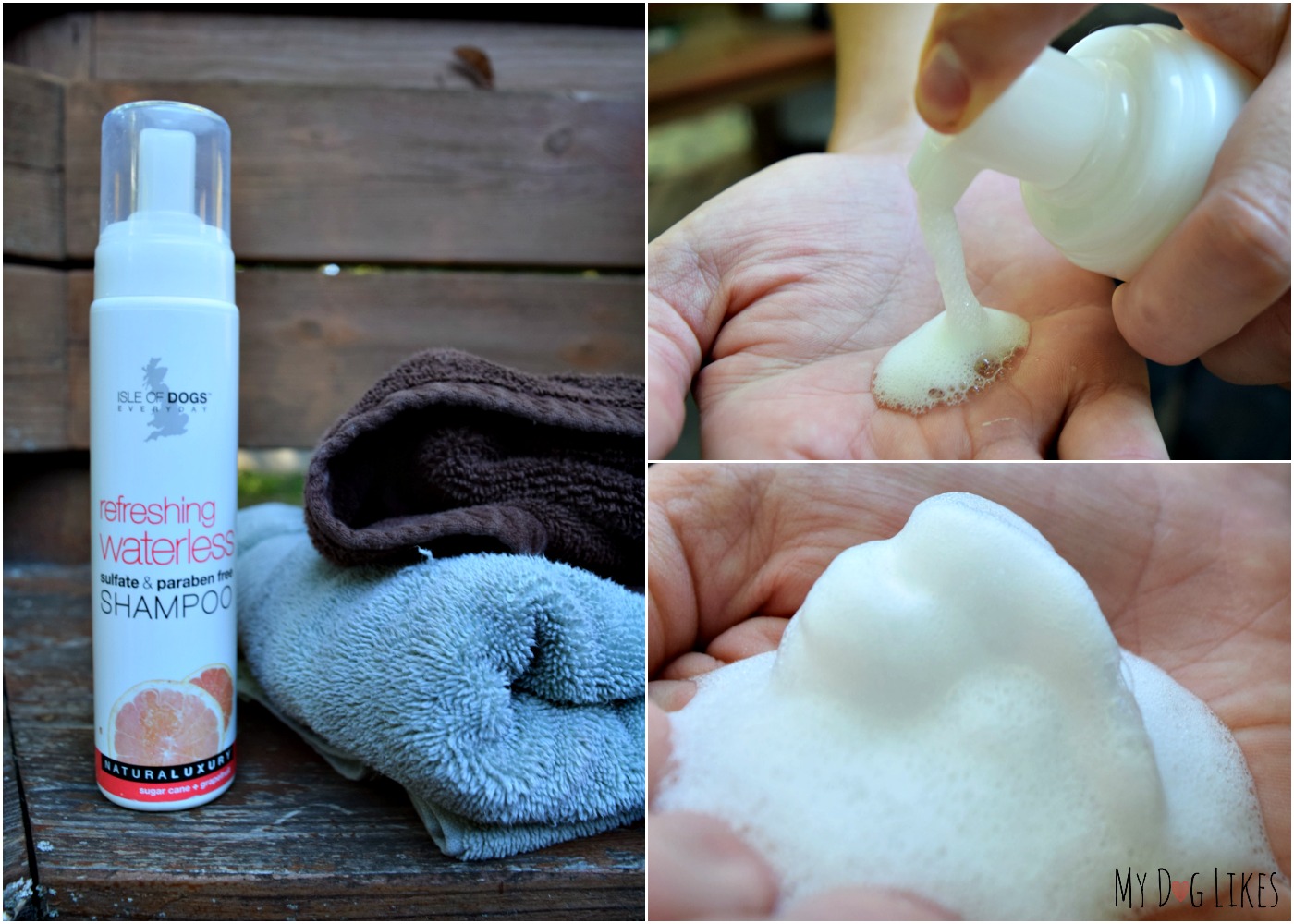 Has your dog ever gotten themselves into a mess while out and about? Well, did you know that you can give them a bath….without water!??
Isle of Dogs Waterless Dog Shampoo is a foaming shampoo that quickly soaks right into the coat. It doesn't drip or leave your dog with a wet appearance. What it does do however, is make them smell a whole lot better, and can even remove grass stains from light coats.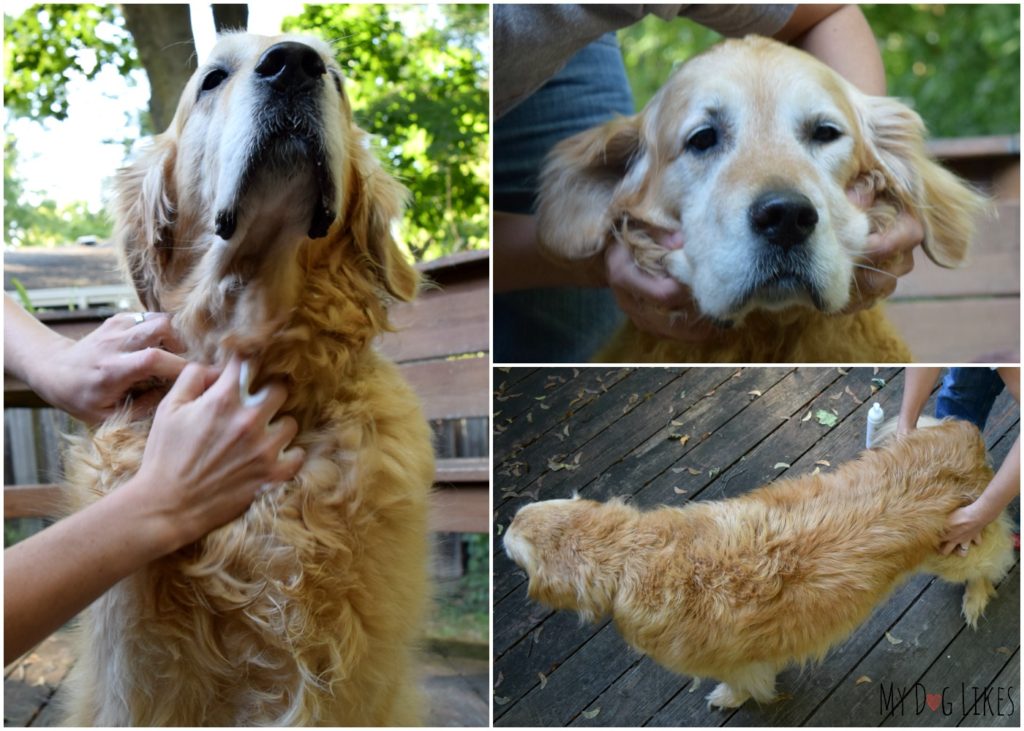 This can be a lifesaver when your dog needs to freshen up! We would recommend leaving a bottle and small towel in your car or your travel bag just in case!
Click Here to Pick up Some Waterless Shampoo!
6. Dr. Harvey's Herbal Pest Repellent Spray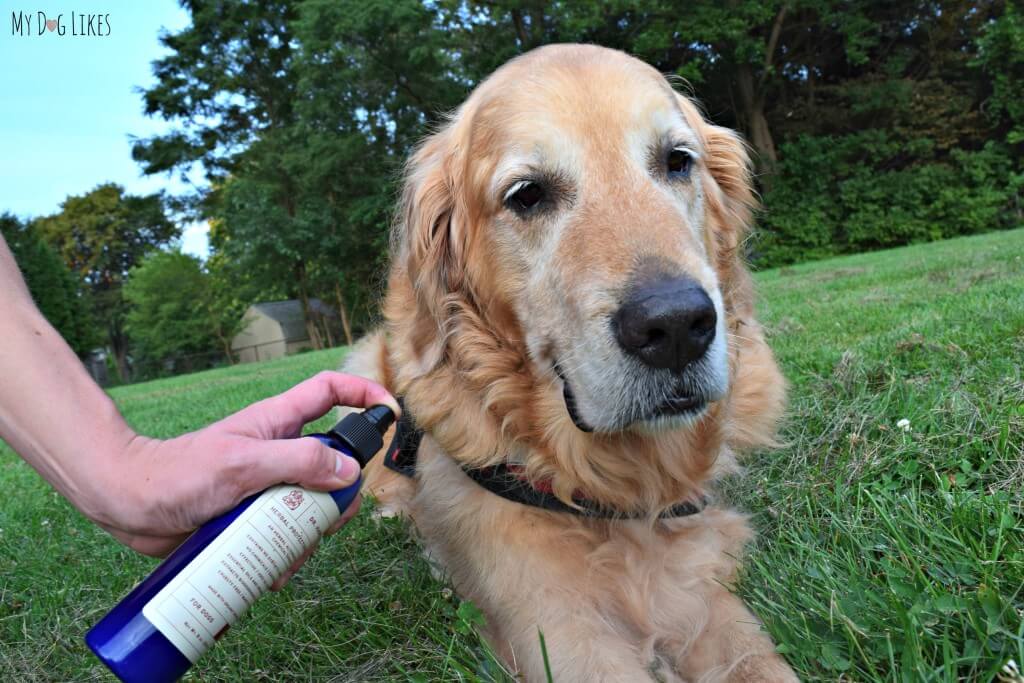 Pests are certainly annoying, but they can also be dangerous to our pets. Dr. Harvey's dog pest repellent spray is our go to option for keeping bugs at bay – and it is all natural!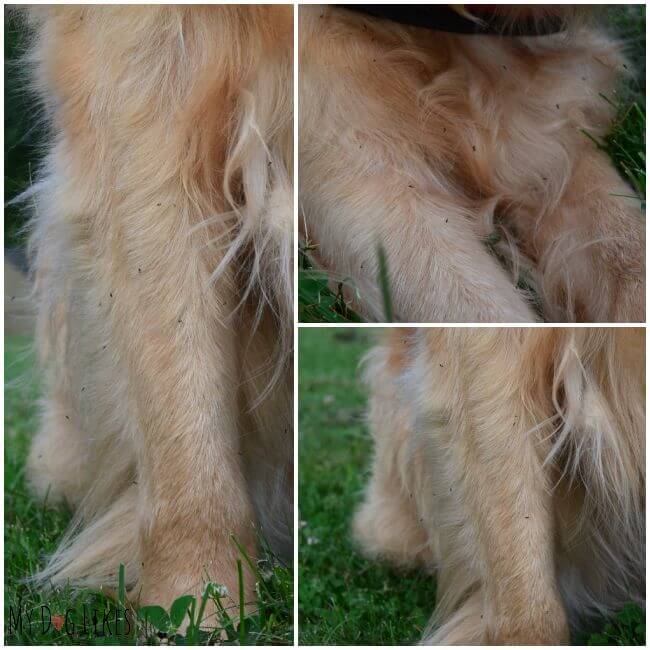 Utilizing the pest repellent properties of essential oils like citronella, catnip and cedarwood oils, this spray works wonders at keeping bugs away. We like to give our boys a quick spray before we head out on a walk or hike – particularly in unfamiliar places! You can never be too careful!
Click Here to Save 10% with Code: MDL118
What are your tips for busy pet parents?
Anything that you would never be caught without?