It's allergy season….as if you didn't already know!!
If you have an allergy prone dog you are well aware of how itchy and scratchy things can get during the spring. If your dog happens to have big floppy ears like our boys, you also know that ear infections are unfortunately all too common this time of year.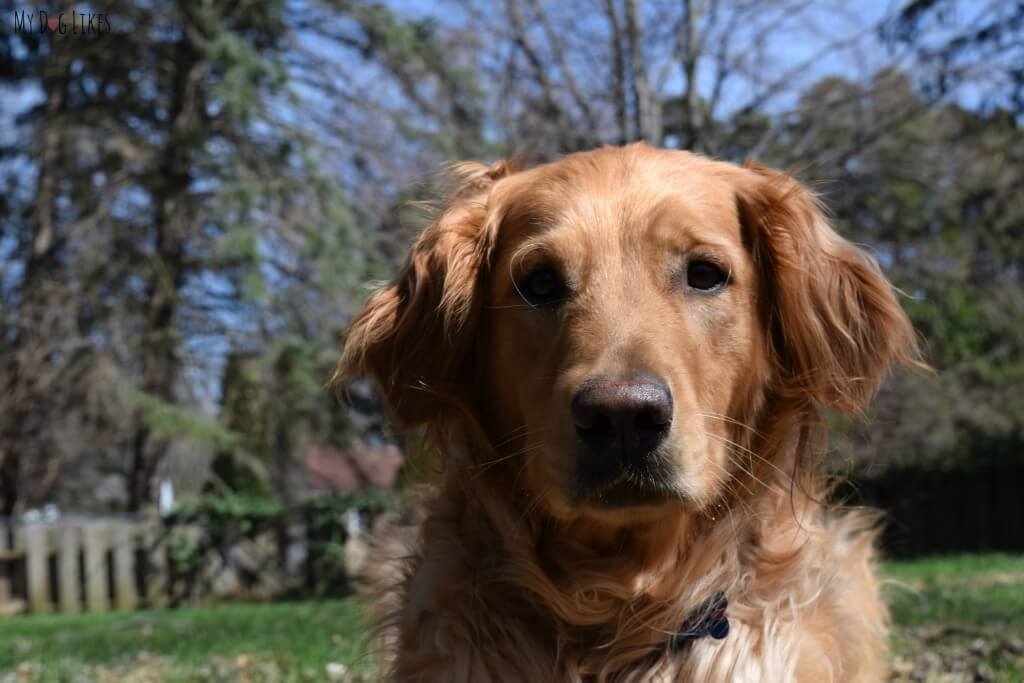 Regular ear cleaning will go a long way in preventing ear infections, but did you know that most of the dog ear cleaners on the market contain acids or alcohol? Not surprisingly these chemicals can cause discomfort and even pain to an already sore ear canal! We have been on the lookout for a more natural option for a while and were so excited to recently learn of Brave Beagle.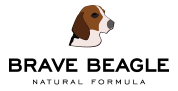 Brave Beagle was kind enough to send us 2 bottles of their all natural dog ear cleaner to test out with our floppy eared, itchy boys!
What Causes Dog Ear Infections?
There are several different possibilities, the most common of which being:
Moisture in the ear canal – As the weather gets warmer we have trouble keeping the pups out of the water, however even something as benign bathing your dog can cause moisture to be be trapped in the ear canal. This moisture fosters the growth of microorganisms in the ear that can eventually lead to infection.
Inflammation from allergies – Microscopic inflammation in the skin caused by allergies allows for the overgrowth of normally occurring bacterial and yeast organisms.
Mites – These tiny parasites feed on the wax and oil in a dogs ear canal causing irritation and inflammation.
Other contributing factors can include excessive hair in and around the ear canal or even the presence of a foreign body.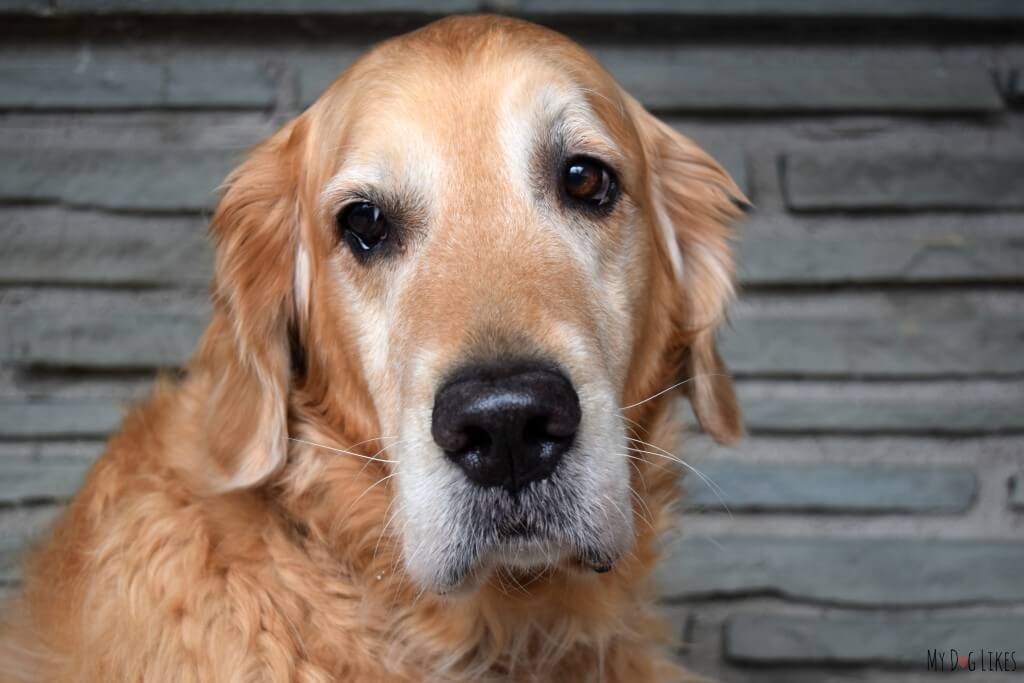 Poor Puppy
Harley's ears often get red, inflamed, itchy, and painful. Not the mention the WAX (so, so much of it). Over the years we have become pro's at identifying the early warning signs of an ear infection. For us the most commonly occurring symptoms include the following: excessive shaking of the head, rubbing head on things, excessive itching (with feet), foul odor, and increased wax production.  
An Ounce of Prevention…
Keeping your dogs ears clean is one the of the easiest ways to help battle recurrent ear infections. Whether after a swim, or as part of routine care, once you get the hang of it you'll be wondering why you ever didn't do it, or worse, paid the vet to do it!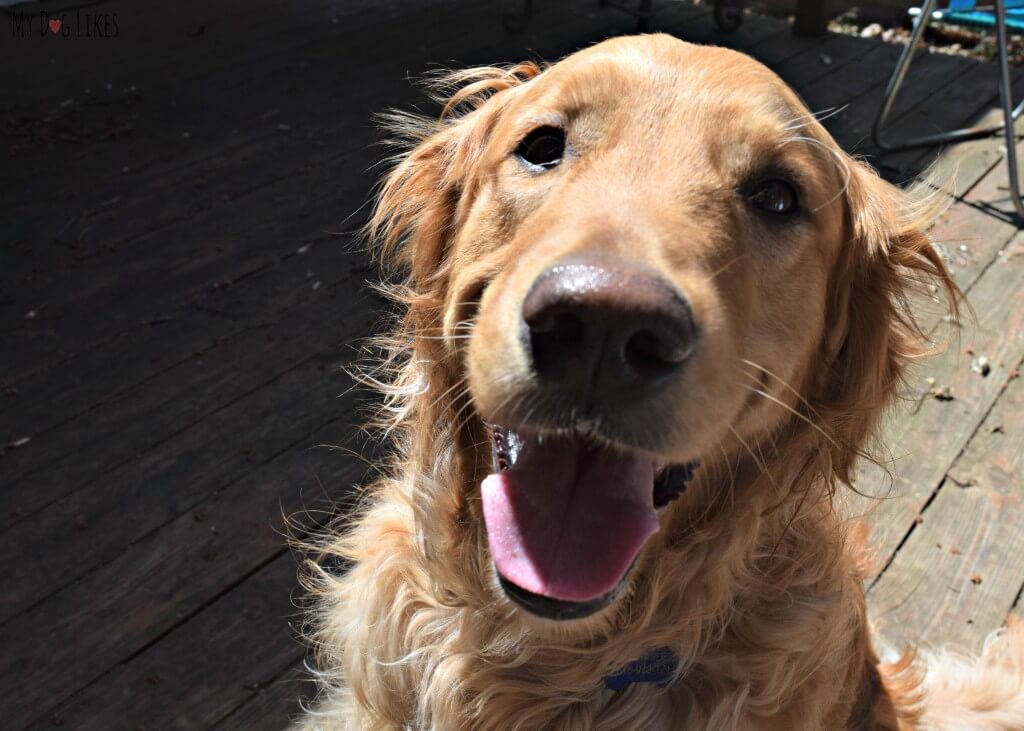 If it's so easy, why isn't everyone doing it?
Most of the commercially available dog ear cleaner on the market contains alcohol which can cause irritation to an already sensitive ear. If your pet is showing signs of discomfort, it is likely that you will not want to regularly stay on top of this maintenance!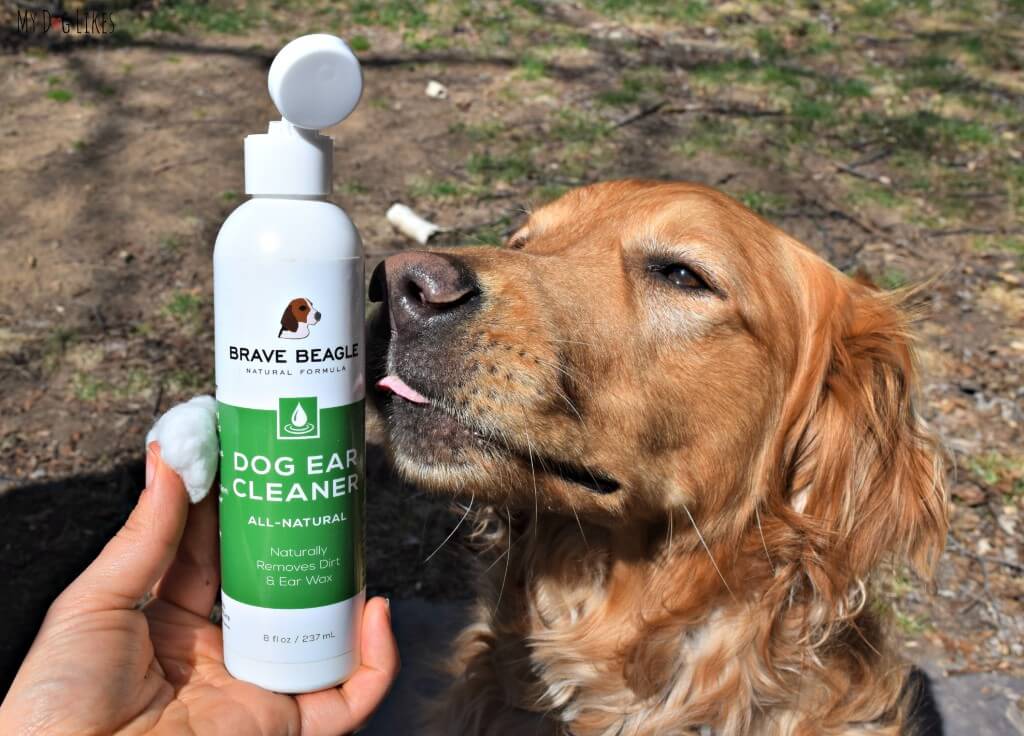 Here for the fight…Brave Beagle!
Like so many of our favorite companies, the inspiration for Brave Beagle comes from the owners own pet – an adorable rescued Beagle.
After having difficulty finding natural options to ease her allergies and painful ears, they developed their own natural ear cleaning solution.
Brave Beagle Dog Ear Cleaner – The solution…literally
Brave Beagle's ear cleaning solution is all natural, free of sulfates, phosphates, alcohol, parabens or preservatives. Instead, this product contains Coconut oil, citrus extracts, palm oil, and vegetable extracts. It has a light pleasant odor and is extremely gentle on the ears. Brave Beagle's solution is intended to be used on dogs over 12 weeks of age.
So how do you use it? Well, it is quite simple! 
How to Clean Dog's Ears
These steps are also summed up in this great infographic from Brave Beagle: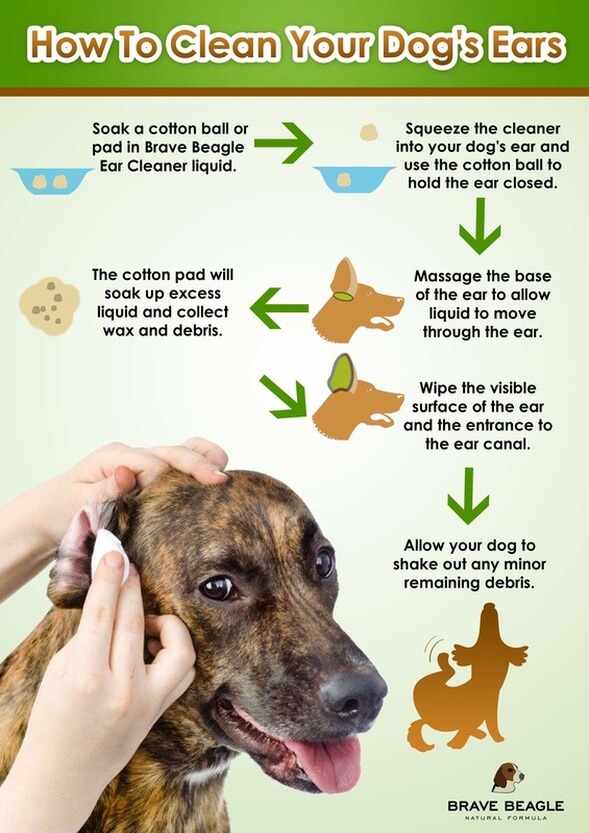 Why MyDogLikes Brave Beagle's Dog Ear Cleaner
We are big fans of anything all natural and made in the USA.  Brave Beagle's ear cleaning solution checks off both of those boxes and is perfect for dogs like ours who are prone to ear problems. It should be noted that this is not a medication and is not to be used to treat existing ear infections, but rather to stay on top of regular maintenance. Routine ear cleaning is an important but often overlooked component of keeping your dog healthy – and Brave Beagle helps makes this process much more enjoyable for all parties!
Click here to  Buy From Amazon