If your dog is anything like ours, he will seize every chance he can get to hop into bed with you.  While this can be nice at times, most dogs aren't especially good at sharing space.  Before you know it you are laying in a position you never thought possible with a clear impact on your nights sleep.
Years ago we made a bed for Harley, which he definitely enjoyed, but it was never quite as appealing to him as a human bed.  We had been thinking about upgrading his bed for some time and as the cold winter approached (and his eagerness to hop into bed with us increased) we finally decided it was time.  After much deliberation and internet shopping, we settled on West Paw Designs Bumper Bed.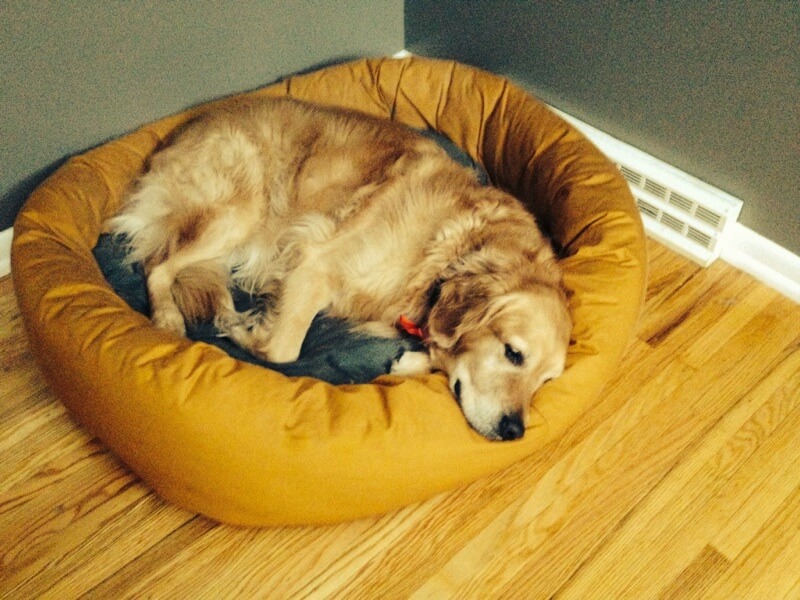 About West Paw Design's Bumper Bed
Regular readers will know that we are huge fans of West Paw Design. Not only do they have some of the toughest dog toys around, but they also offer some really great accessories.
Click Here to Check out this Bed on Amazon
As we mentioned above, we picked out their Bumper Bed which comes in several sizes and color patterns.  We chose the extra large dog bed for Harley, which is roughly 44″ x 37″ x 9."  This bed has a removable zippered cover made of organic cotton which is machine washable.  In keeping with West Paw Design's commitment to the environment, the stuffing is derived from IntelliLoft® (recycled plastic bottles).  The bed is also certified safe to Öko-Tex Standard 100 by an independent body.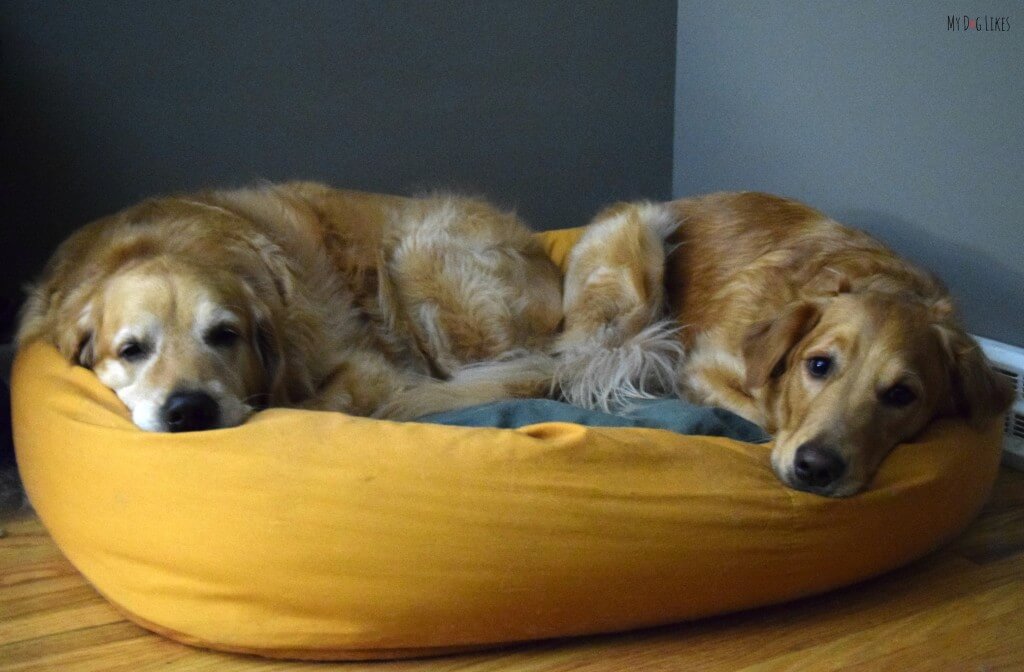 Testing it Out – Our Bumper Dog Bed Review
When Harley's new bed arrived we were beyond excited.  It was immediately apparent that this bed was constructed of high quality materials and it felt SO soft and comfortable.  As soon as Harley saw it, he snuggled right in, and it took absolutely no time at all to transition Harley into using this new bed overnight.
We were amazed at just how spacious it is – even for a dog of his size!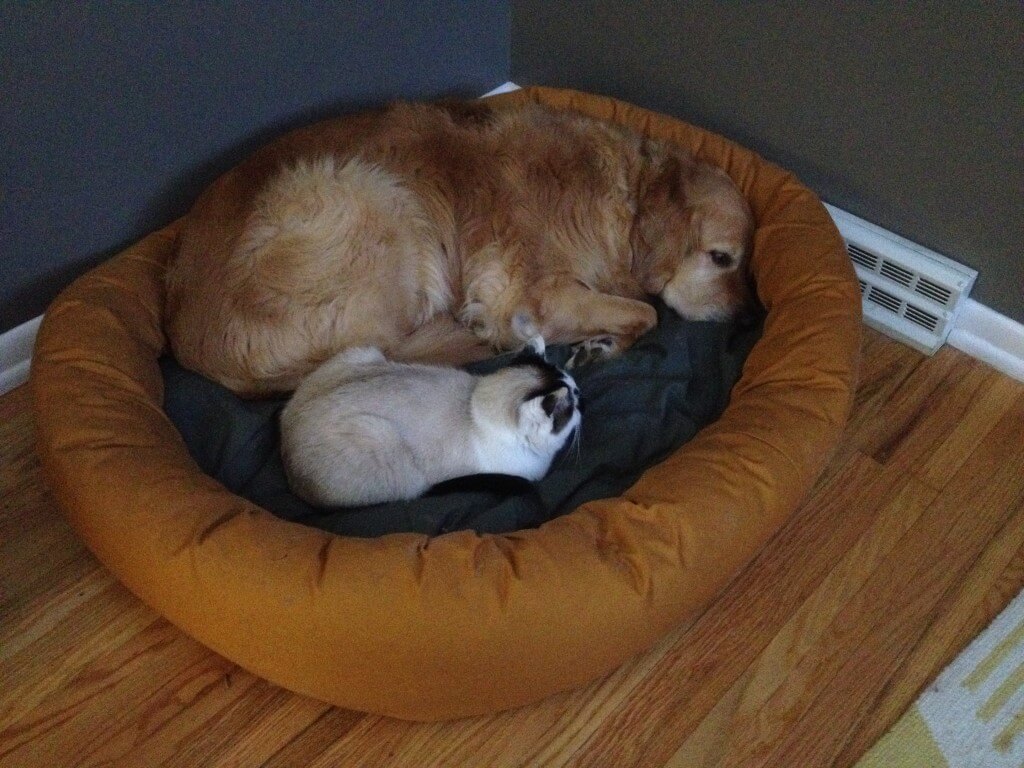 In fact one of our cats thinks there is plenty of room for him as well (much to Harleys dismay!).  This was clearly designed by dog lovers as the 360 degree bumper provides the perfect headrest or backstop.  We have now had this bed for over 3 years and it has held up terrifically – even with many trips through the washing machine! 
Why MyDogLikes West Paw Design's Bumper Dog Bed
While they might initially seem pricey,  these beds are worth every penny.  Think about how much time your best friend will spend it it and it seems like a bargain.  With such a comfy place to rest you may also find your dog less eager to hop up in bed with you!  We strongly recommend West Paw Designs Bumper Bed and are quite sure your dog will love it!
Shop West Paw Design Dog Beds on Amazon
Check out our HeyDay Dog Bed Review for another great option from West Paw!