At roughly 85 lbs, Harley is a big boy. Not overweight by any means, but his size has always been well above breed standard. While we enjoy that there is so much of him to love, we have always feared that his large frame and rough beginning in life (he clocked in well over 100lb when he first came to live with us) would cause mobility issues later in life.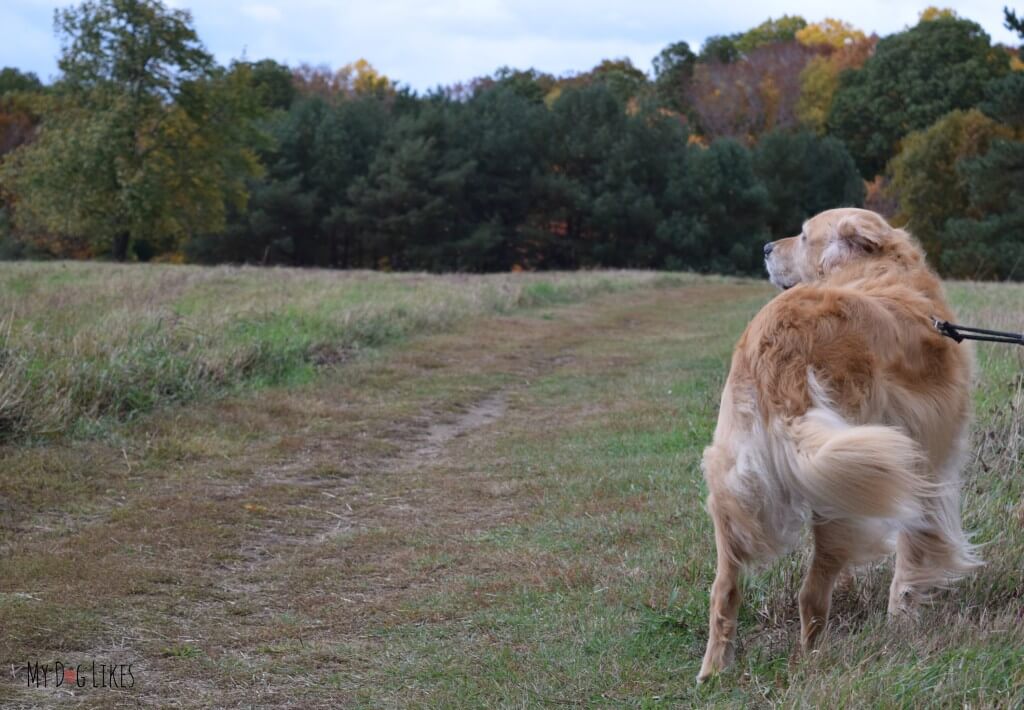 Staying Ahead of Things
Harley has been on glucosamine and chondroitin dog joint supplements since he was roughly 3 years old. After coming to live with us we helped him to shed the extra weight he was carrying around and we have done our best to help him maintain a healthy weight throughout his life.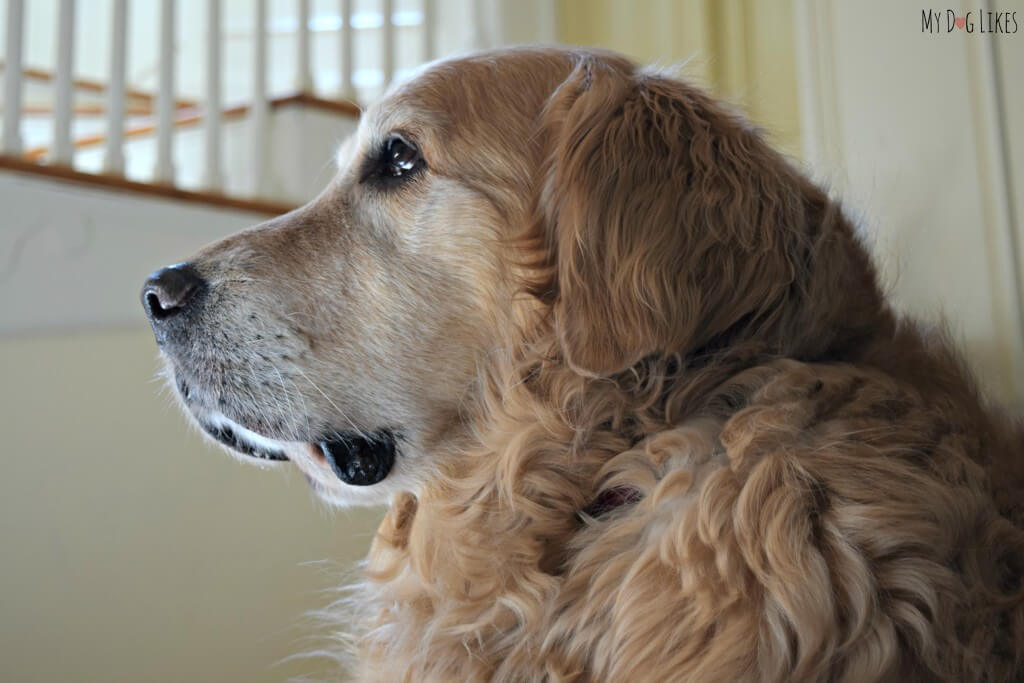 Though he has only gotten more beautiful and sweet with age, at 9 years old, Harley is not quite as agile as he once was. He still gets around and is up for any adventure, but afterwards it definitely takes its toll. Following a long hike or swim Harley often has difficulty jumping back into our SUV. On occasion we have to lift him up into the back of the vehicle as he is too unsure of himself to make the jump. In our day-to-day adventures, we notice that it is becoming increasingly difficult for Harley to get up from our slippery hardwood floors or, when very stiff, the carpet. 
We took this video on a typical day – not after a hike or anything out of the ordinary that would have put extra strain on his joints. As you can see in the video, there is a struggle as Harley shifts his weight to stand.
Watching our sweet boy age can be heartbreaking, it is tough to see any sign of "weakness" in our strong and confident boy. Naturally, we would do anything to preserve or improve his strength and mobility leading into his golden years.
The GlycoFlex Challenge
VetriScience recently reached out to us to see if we would be among the first to take their GlycoFlex Challenge.

GlycoFlex is VetriScience's staple hip and joint supplement product. The folks at Vetriscience are so confident in this product that for a limited time they are offering a free 30 day trial for pet parents to see if their dog's strength and mobility can be improved. All you have to do is be willing to share your story! (More on that below)
One of the truly unique aspects of GlycoFlex is that it is Perna Canaliculus based.
What on Earth is Perna Canaliculus?
Perna canaliculus is an edible green-lipped mussel from New Zealand. VetriScience uses freeze-dried perna canaliculus in their product which includes the whole organism and provides many ingredients crucial in maintaining healthy connective tissue.
Those ingredients include "amino acids, polypeptides, naturally chelated minerals, fatty acids, glycosaminoglycans (GAGs), vitamins, glycoproteins, protein complexes, polysaccharides and the nucleic acids RNA and DNA"
In fact, GlycoFlex has been clinically proven to increase hind leg strength by up to 41% in just 4 weeks.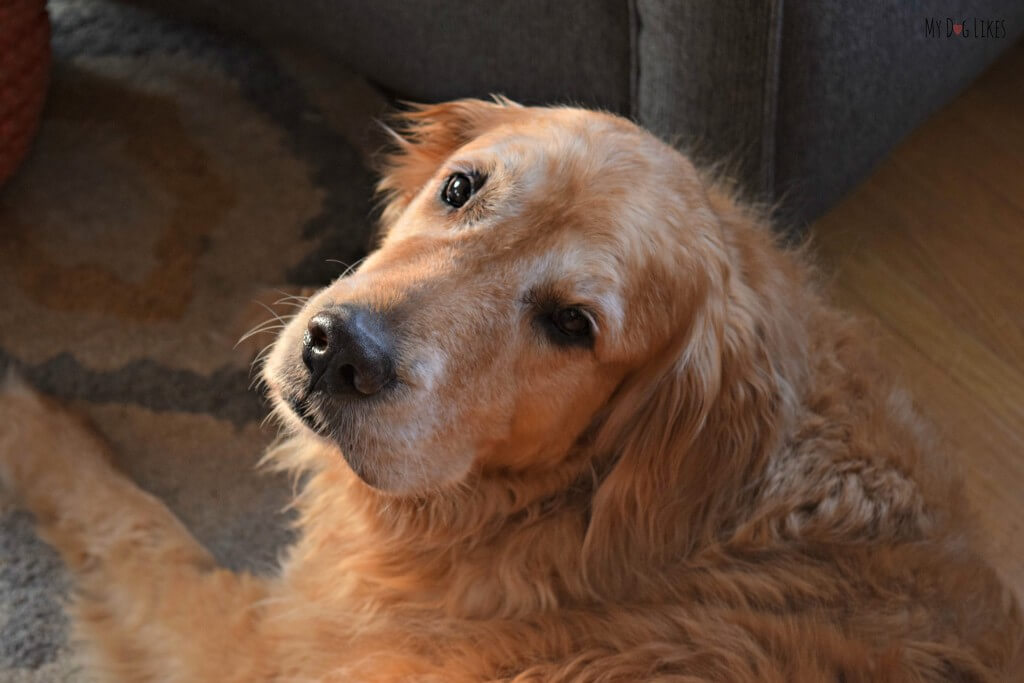 Thinking of our sweet senior, Harley, we were all on board.
VetriScience
We first met the VetriScience crew at BlogPaws 2015 in Nashville, and were quickly blown away by their product line and commitment to the health and well-being of our dogs.
Their supplement products run the gamut of:
Joint Health

GastroIntestinal Health

Immune Health

Behavioral Health
As it turns out, for more than 40 years, VetriScience has been leading the industry in research backed supplements developed by vets for vets.
The National Animal Supplement Council (NASC)
Perhaps, like us, you have some initial concerns about the lack of regulation in the supplement industry. Well, all VetriScience products proudly display the seal of the National Animal Supplement Council (NASC) certifying that they have passed a series of quality control standards and audits. This is not a mandatory standard, but one VetriScience complies with because they stand behind their products and place a high value on the peace of mind of their customers.
Signing up for the Glycoflex Challenge!
Our readers can sign up for the Glycoflex Challenge and receive their free 1-month supply in just a few easy steps:
Take a short video of your dog demonstrating their hind leg weakness or movement difficulties BEFORE using GlycoFlex

Visit the Glyco FLEX Challenge page to sign up and upload your video

After receiving your free bag of Glycoflex, give to your dog daily for 30 days

Take a short video of your dogs movement AFTER the 30 day challenge

Return to the Glyco FLEX Challenge page to upload your AFTER video
That's it! Very simple and what do you have to lose? All it takes is a few minutes of your time and your dog could be on the path to better joint health and a more comfortable life!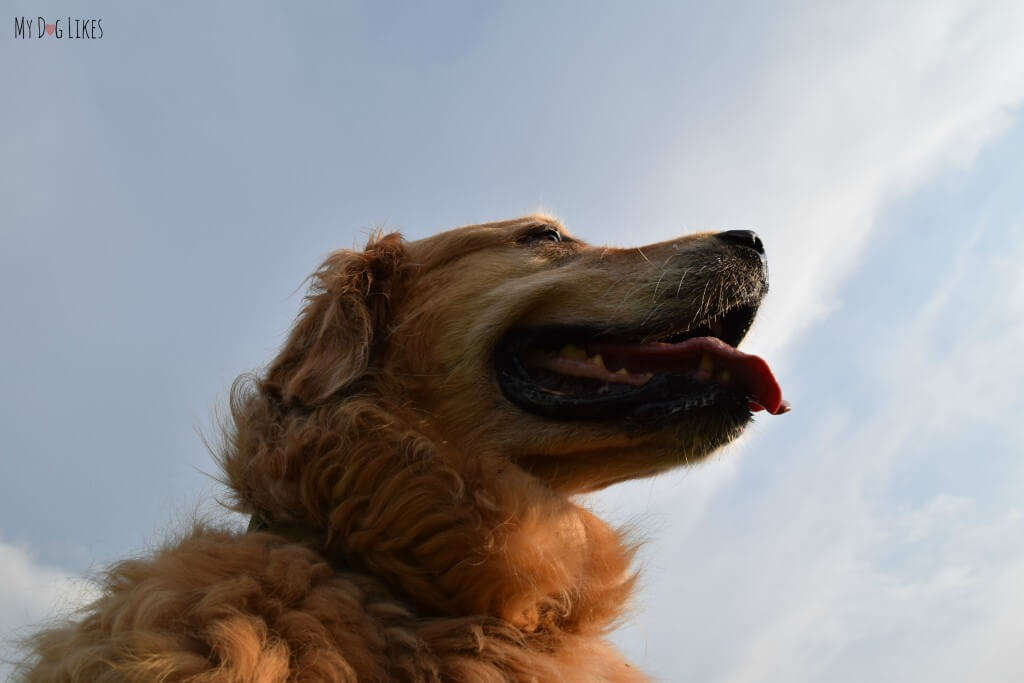 We would love to feature your dog on our site. Please also let us know if you would like to be considered for a GlycoFlex feature on our site. All you have to do is be willing to share your story, a few photos, and your experience with GlycoFlex!  
In the comments below please tell us about your dogs joint issues, experience with dog joint supplements and if you will be taking on the GlycoFlex challenge!