This post is sponsored by Blue Buffalo and the Blogpaws Professional Pet Blogger Network. We are being compensated for helping spread the word about BLUE Santa Snacks, but MyDogLikes only shares information we feel is relevant to our readers. Blue Buffalo is not responsible for the content of this article.
You may remember that a few weeks ago, Charlie and Harley headed to PetSmart to get a jump start on their holiday shopping.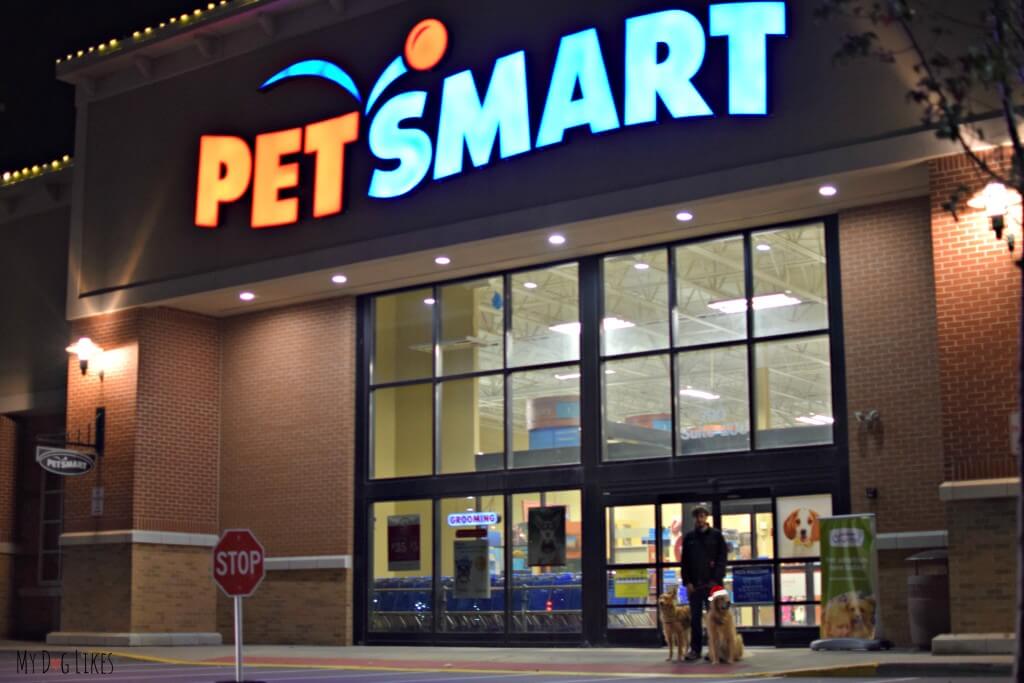 They scoured the shelves, searching for the perfect healthy dog treats to share with all of their friends. Racked with indecision, the answer suddenly became clear. Like a beacon in the night sky, the display of Blue BuffaloTM Santa Snack's rang out with holiday cheer!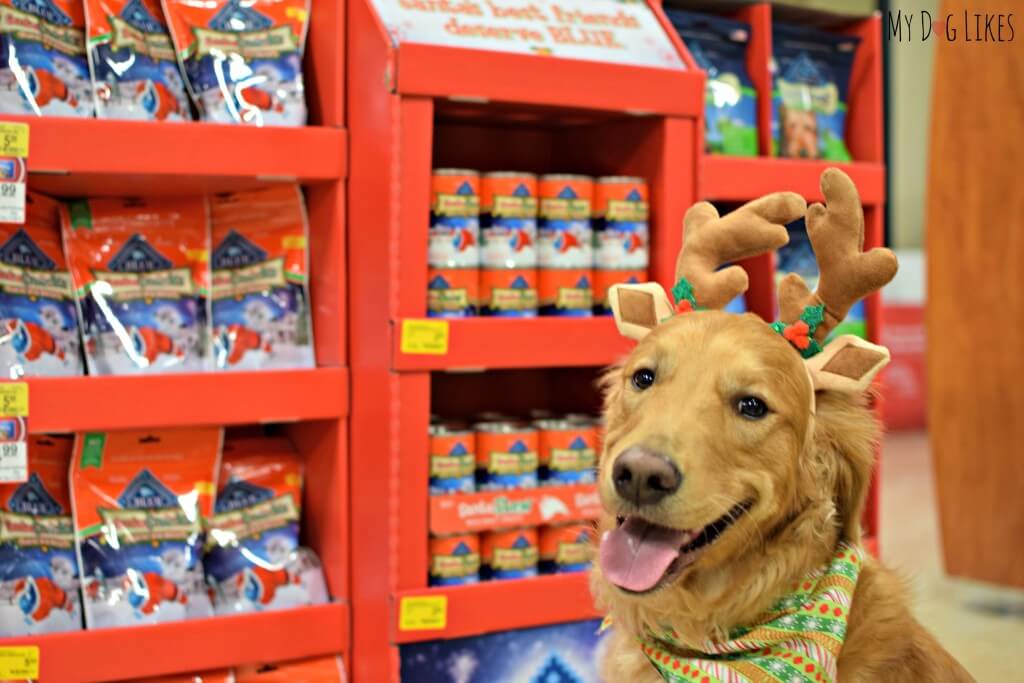 While the holiday's are known for a little bit of indulgence, Charlie wanted to make sure that the snacks he chose for his best fur-riends were still healthy, tasty, and of course in the holiday spirit.
He read the ingredient label and found out that Blue Santa Snacks are free of wheat, corn and soy! They contain only natural ingredients, and are packed with holiday flavors like oatmeal, pumpkin and cinnamon!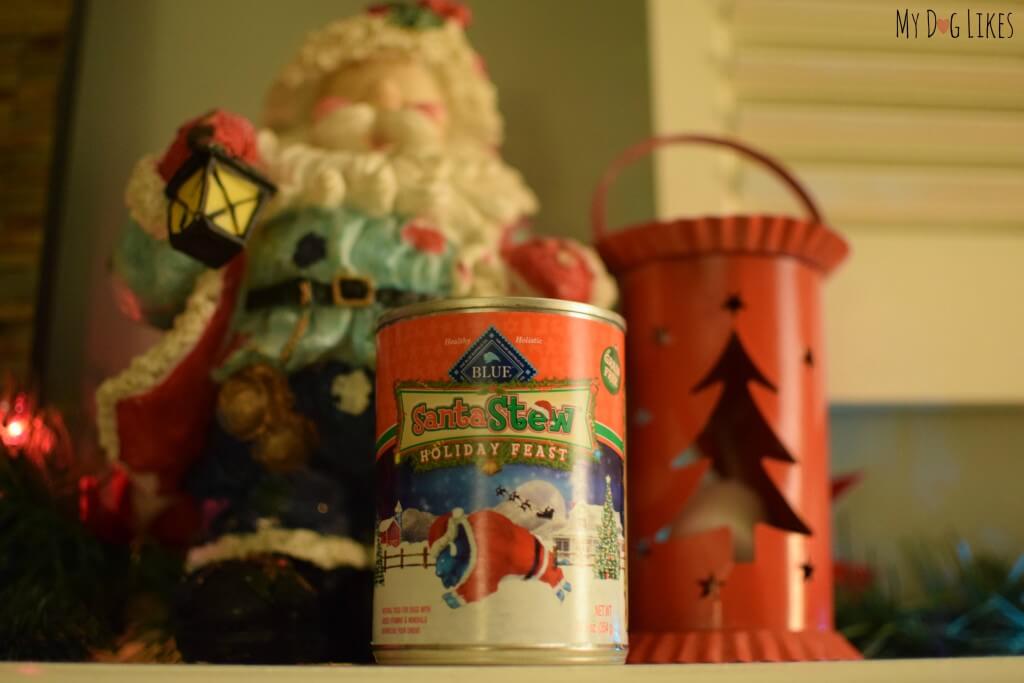 He also found the perfect thing for his picky pal, Mia! BLUE Santa Stew – a holiday feast loaded with turkey, green beans, sweet potatoes and cranberries!
Well, that was all he needed to see – With Harley's help they loaded up their basket and were ready to go!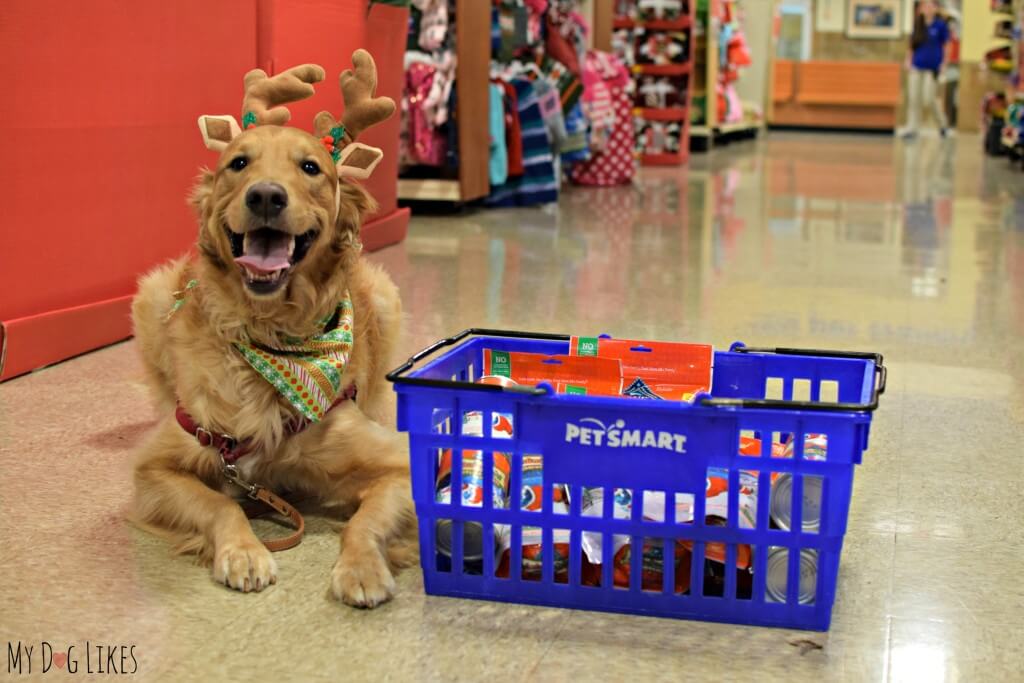 Deck the Halls!
With his shopping in the bag (literally), Charlie's impatience for the holidays has grown. Itching to show some holiday spirit around the house, he begged and finally convinced me to string the outside lights last weekend – although he didn't think watching from the window was very fun (he is still not allowed on a ladder).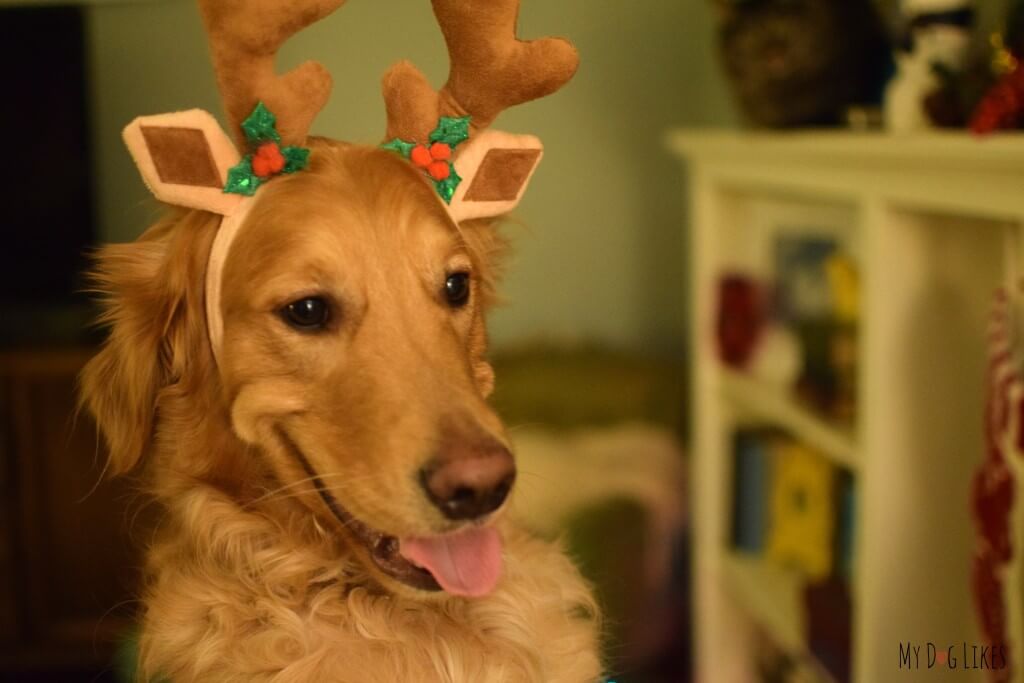 Needless to say, Charlie was over the moon when I brought out the boxes of indoor Christmas decorations this past weekend. He watched intently as we pulled out pine garland, wreaths, colorful lights, stockings, and even jingling bells. What else could possibly come out of this magical box?!
Since he was so eager to help, we tasked Charlie with stringing the lights around the fireplace mantel. Perhaps this was a bit misguided; it was only a matter of moments before this wiggle butt found himself in quite the tangled mess!
Questioning our judgement, we decided to let the Charlie help hang the stockings instead. This activity went significantly better!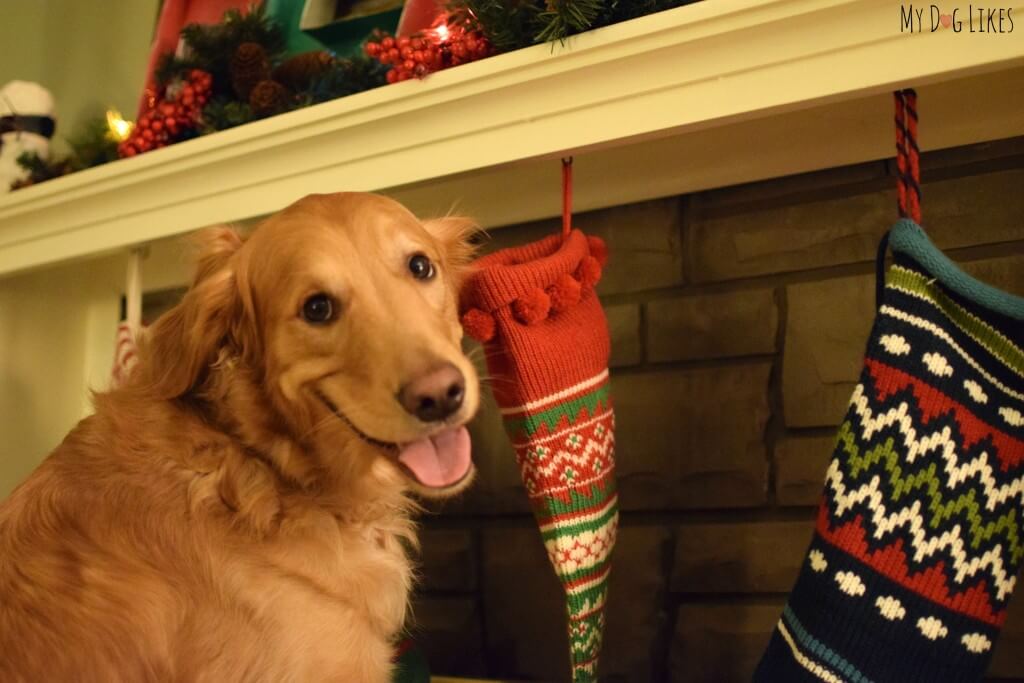 No One Likes an Empty Stocking
Now that the house is decorated, Charlie is once again having a trouble containing his excitement for the big day. At 2 years old, he is still learning how to read the calendar and every morning he rushes out to see if the stockings have been filled by Santa Paws. After explaining that we still have a few weeks to go, Charlie was dejected and couldn't believe that he would have to stare at unfilled stockings for so long!
As a compromise, we told Charlie that he could put one of his presents for Harley into his stocking. Hey! – I don't remember giving the direction to sample one before Christmas!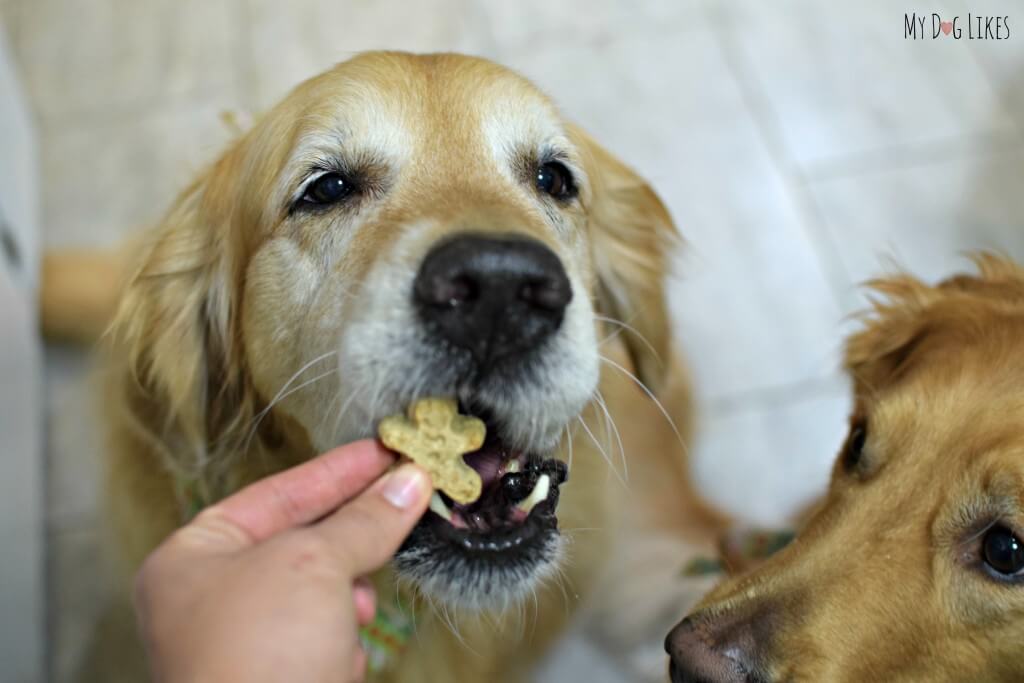 A BLUE Santa Snacks Christmas for All!
You give an inch and they take a mile!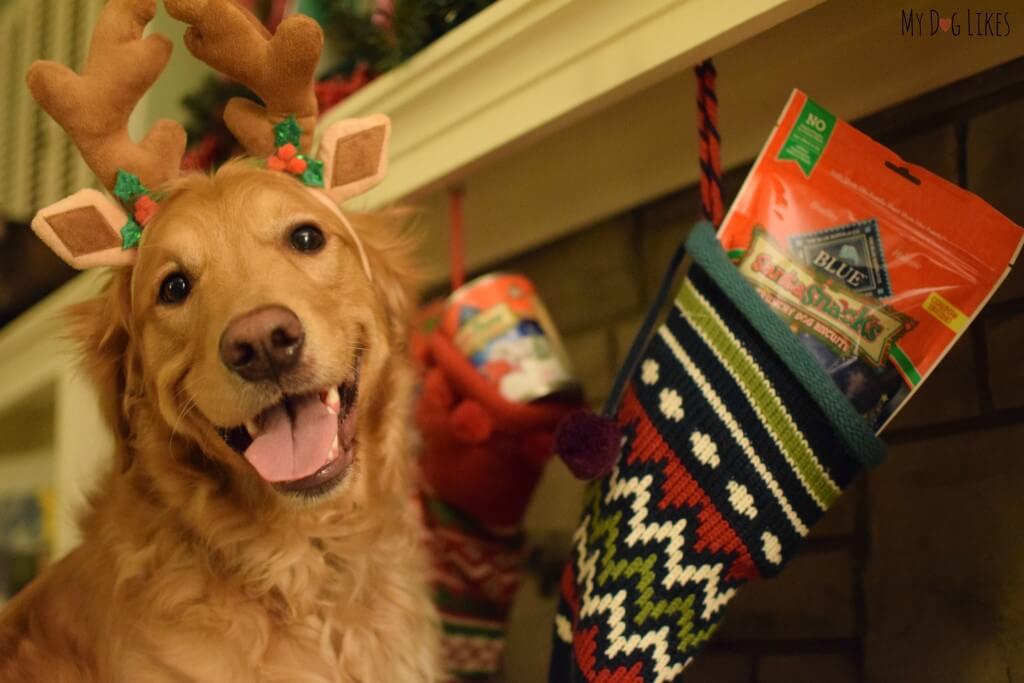 It seems that sweet Charlie took our direction to the extreme! He loaded up everyone's stocking with bags of Blue Buffalo Santa Snacks and cans of Santa Stew Holiday Feast!
Including mine and Rachael's!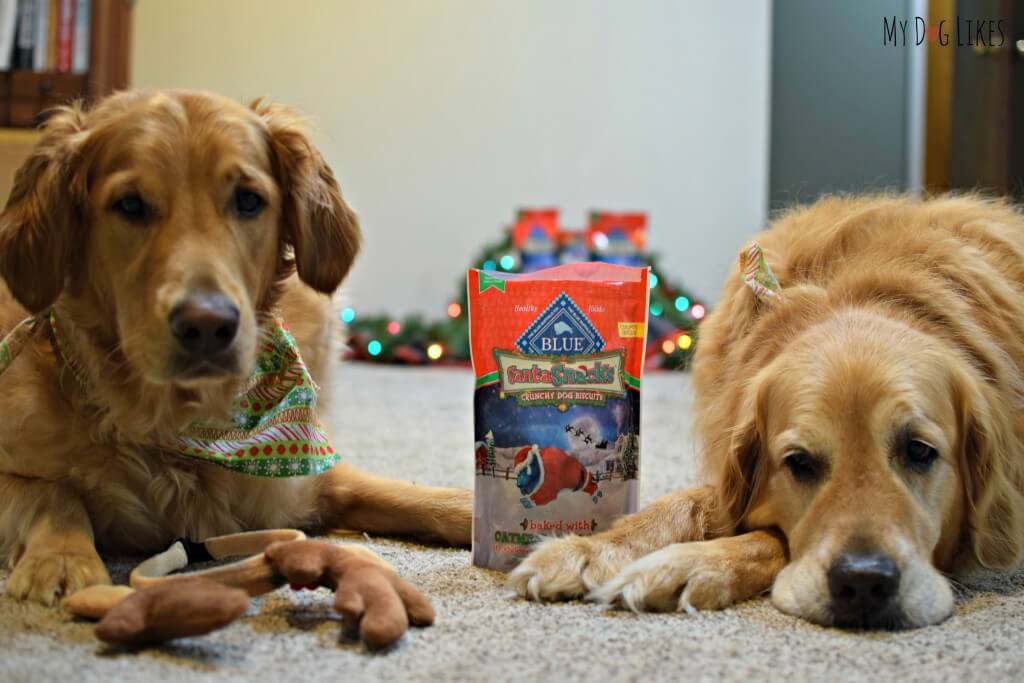 Well, we can't really blame him. Charlie said that these Blue Santa Snacks made perfect stocking stuffers for dogs and WE AGREE!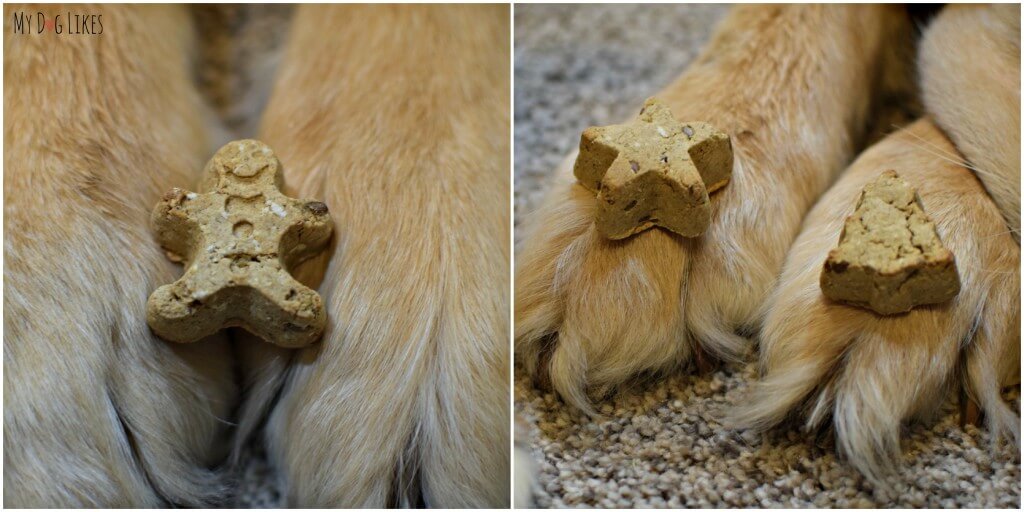 Between the adorable holiday shapes, festive flavors, and healthy/yummy ingredients, its no wonder that Charlie was so eager to give these gifts to all!  Although we may donate our "gifts" back to the boys! 🙂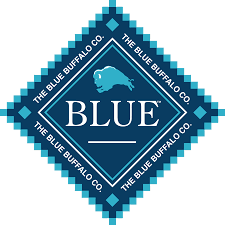 Want to surprise your pup with these seasonally inspired treats and allow them to partake in the festivities of the season? Blue Santa Snacks are available at your local PetSmart! Want to learn more about Blue Buffalo? Follow them on Facebook!
How do you include your pets in your holiday traditions?