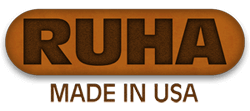 The Invite
Recently, I was sent an invitation in the mail. I know that it was for me because it said for sophisticated dogs only.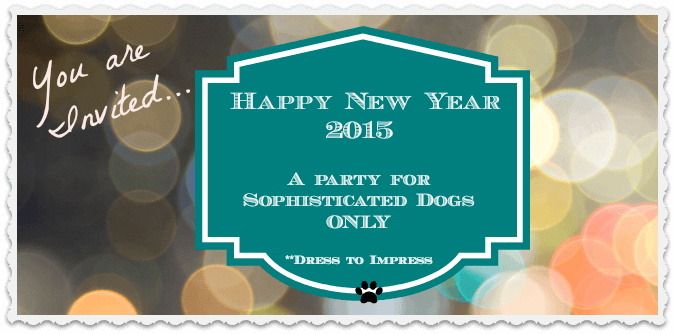 The invitation also clearly stated that the party was "dress to impress". If there is one thing I hate, it is to be underdressed or overdressed. Careful consideration was required. After searching through my wardrobe I came up with what I thought was an excellent black tie option.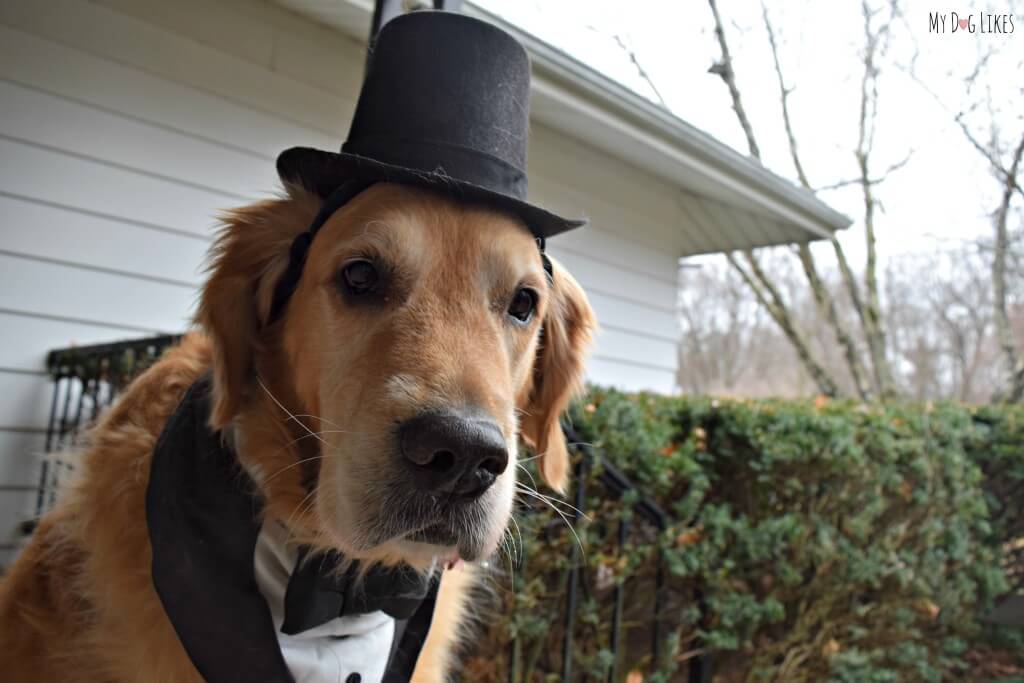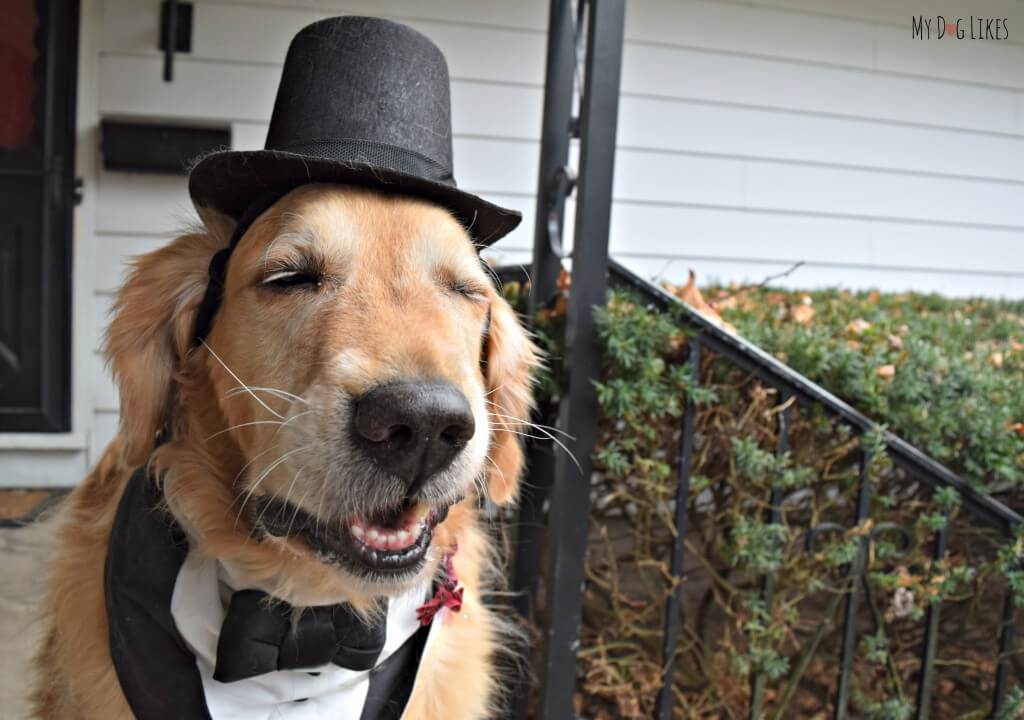 Wink, Wink-Hello Ladies
I started to feel nervous as I waited for my ride to the party and decided that perhaps something a little less flashy might be more appropriate.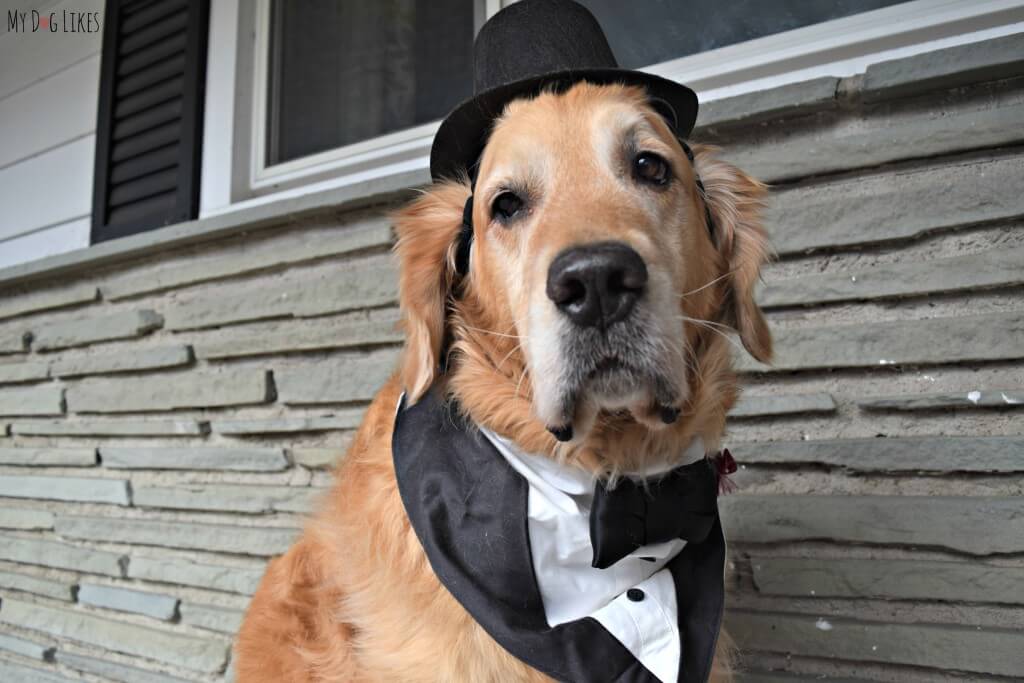 Its then that I realized that I already had the perfect accessory, my RUHA Collar.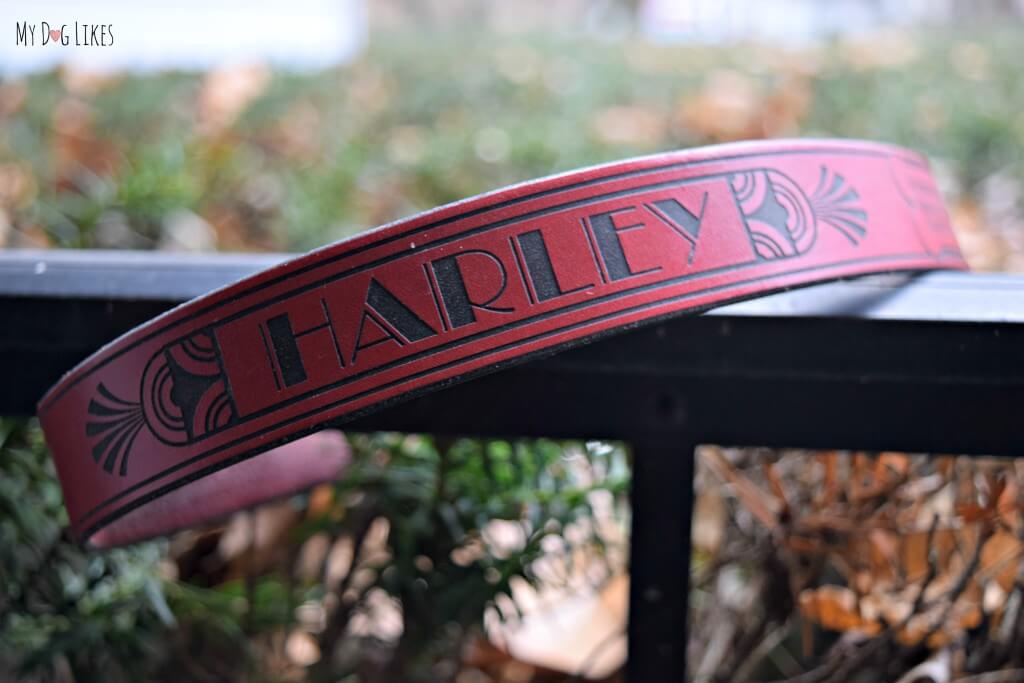 Interested?
I was contacted by RUHA to see if I was interested in trying out their custom leather dog collars. After a quick glimpse of what they had to offer, I just knew this was the staple my wardrobe was missing something every dog would be interested in…
Of course I'd like to give them a try!
RUHA was kind enough to send me a collar to review and is offering a giveaway for one of our lucky readers!

RUHA-Dedicated to the Craft
RUHA Co-Founder Tom Rundberg and his brother Peter James have been manufacturing high quality custom leather goods for decades.  You name it:  Sandals, purses, belts, jackets – When it comes to leather, they have done it all!  And they have been displaying and selling these hand crafted goods in their own stores for many years.
Enter Debbie Halferty-The HA of RUHA Leathers-She brought her background in design to Tom's manufacturing operation and completed the RUHA team.

RUHA is a family owned company based out of Southern California, specializing in custom laser engraved leather products. Now, Tom and Debbie's focus is on RUHA and their unique line of leather accessories.
That's right, I said LASER ENGRAVED!
Pretty cool, right?
Currently RUHA offers 3 different products:  leather dog collars, leather bag tags and leather key fobs.
You will be shocked to learn that I chose the dog collar!
On their website you will find a product builder where you can enter your own text and select various images to be engraved onto the leather.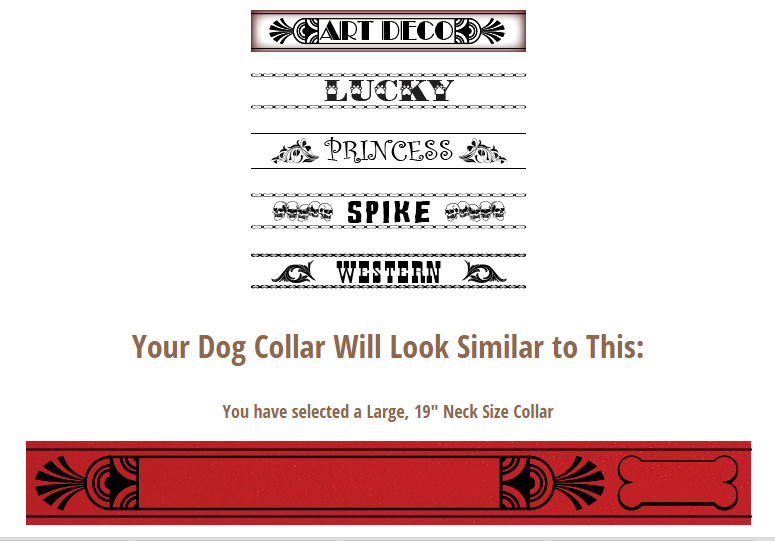 You will even see a live preview so you can make changes as you wish!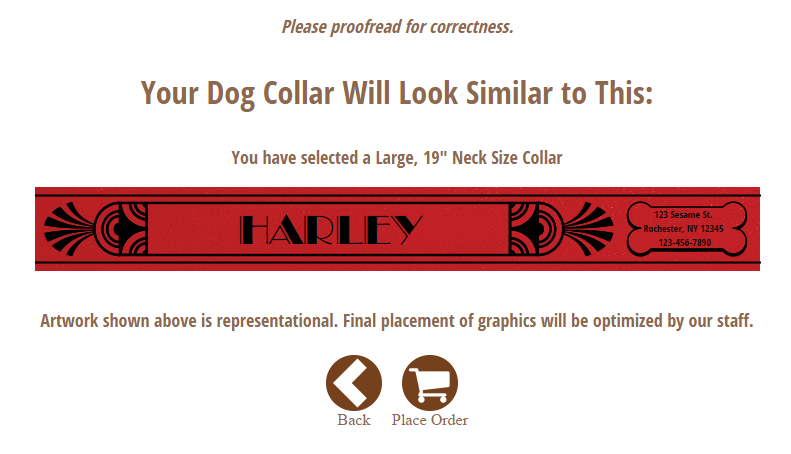 Worried about making a mistake? Don't be! RUHA guarantees that each order will be handled individually, and your text and graphic choices will be set to optimum size and placement.
A Brouhaha about RUHA-ha Collars
RUHA also offers completely custom designs.  This means you can send them your own design or even photograph to be laser engraved onto their leather products!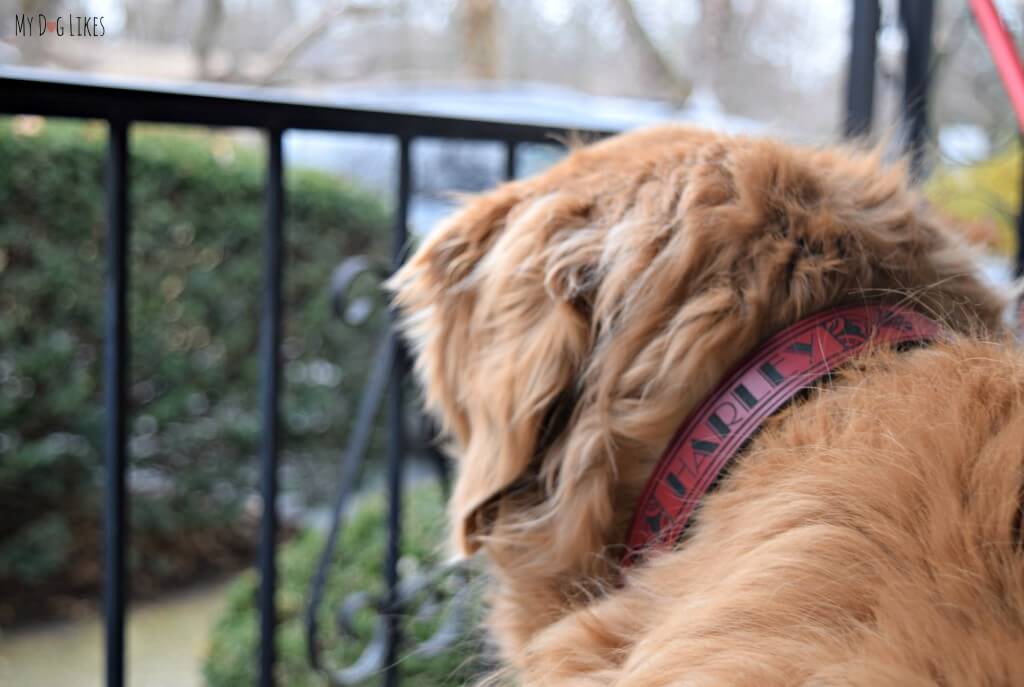 Here's the kicker…
RUHA Collars:
Are made in USA
Are made of leather that is 100% full grain, vegetable tanned cowhide – eco-friendly!!
Use nickel-plated metal hardware.
Are durable and easily maintained.
Never get lost in the crowd…Literally
Each leather dog collar is permanently laser engraved with the chosen design, dog's name and contact information. Noisy metal tags are a thing of the past (no early morning wake ups-woo hoo) because your information is engraved on the collar; guaranteed not to fall off. If you ever get separated from your human, this is the collar you want to have on!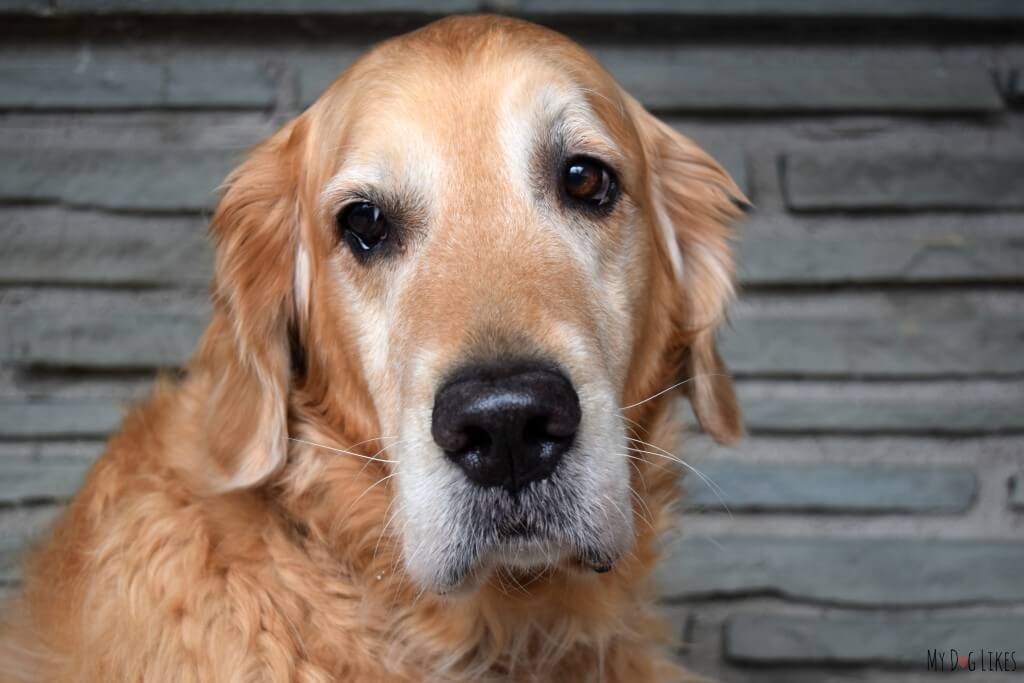 My Thoughts…
Aesthetics – I am a sophisticated dog. Since this collar came in the mail, I have been wearing it every day. In my opinion, my RUHA Collar is like owning a good suit, it doesn't go out of style. While I am a sophisticated dog, I am also multi-dimensional and need to be flexible, easily moving between my many social engagements…children at the playground, a roll in the snow/grass, and celebrations with friends and family. I don't have time to change between collars that are only fancy or only durable.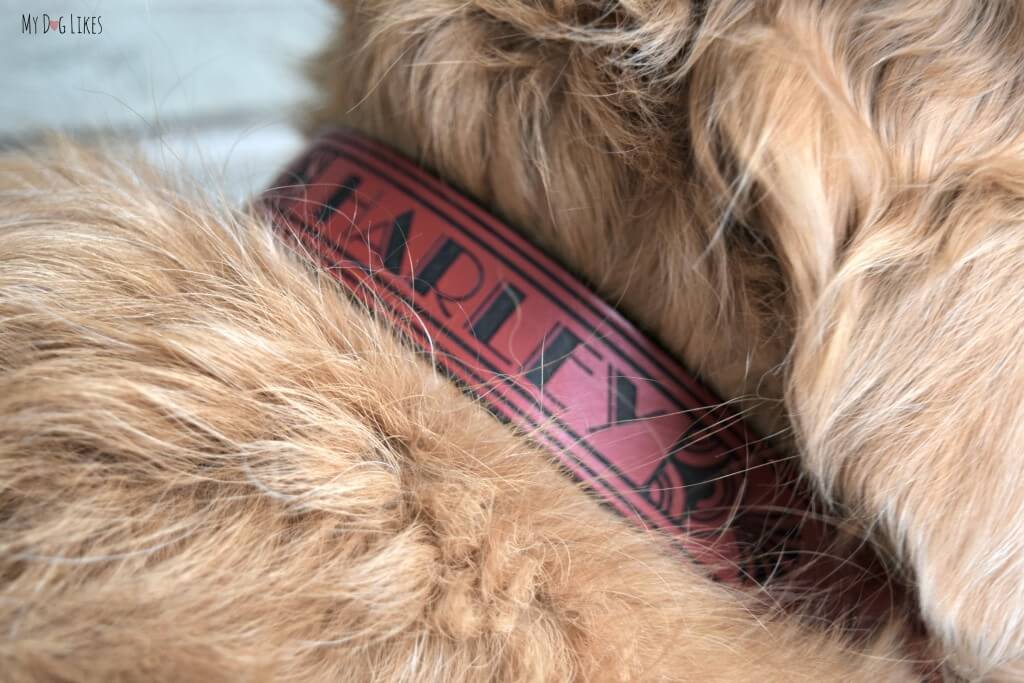 Lucky for me, my RUHA Collar is both. I can't say enough about the beauty of my RUHA Collar. It's red color is beautiful and bold; it really pops against my golden fur. I was able to customize my look with a design that was unique for me. I chose the Gatsby Design, clearly.
Durability- I have been wearing this collar every day for over a month. Mom keeps saying she can't believe how it looks brand-new still. (These pictures were from just the other day). I keep reminding Mom that I have impeccable taste and only pick out the highest quality products to review but I must admit that I am impressed with its durability. I have done a little bit of everything in this collar including but not limited to: rough play with my dog friends, aggressive napping, and daily walks (which may or may not include repeated rolls in the snow and grass).
Customer Service-Mom took care of most of this. We used the easy Dog Collar Builder on the RUHA website to design my beautiful creation. I dictated and Mom typed and clicked accordingly (you know, fine motor dexterity is not a strength of mine).  We thought that we had run out of room and abbreviated our street name and wouldn't you know it, someone emailed Mom and asked what she wanted it to say. Now that is going the extra mile to ensure that we are getting the very best!
 Snooze-ability-I added this category because I consider myself a highly proficient napper. Sometimes uncomfortable tags can get in the way of an optimal nap.When I am chasing the squirrels (and catching all of them) in my sleep, the jingle of my tags can wake me up before I have gotten all of my beauty rest. I also love the fact that I can sneak up for an unsuspecting kiss or pet from my family!
Ease of Use-Because I am sophisticated, I sit calmly for my collar to be attached. I know that it is important for my safety and well-being…not to mention my general "look". Charlie on the other hand is such a wiggle worm and as a result, out of ease, Mom has decided to primarily buy dog collars that have quick release buckles. Mom had some trepidation that the collar had a standard buckle, but I am not Charlie and knew this would not be a problem. Mom had to put a little bit of elbow-grease into it when putting the buckle tongue through the leather for the first time. Luckily, she did not try to do this while it was around my neck. After the first time, it was secure, but could come on/off in a flash if needed.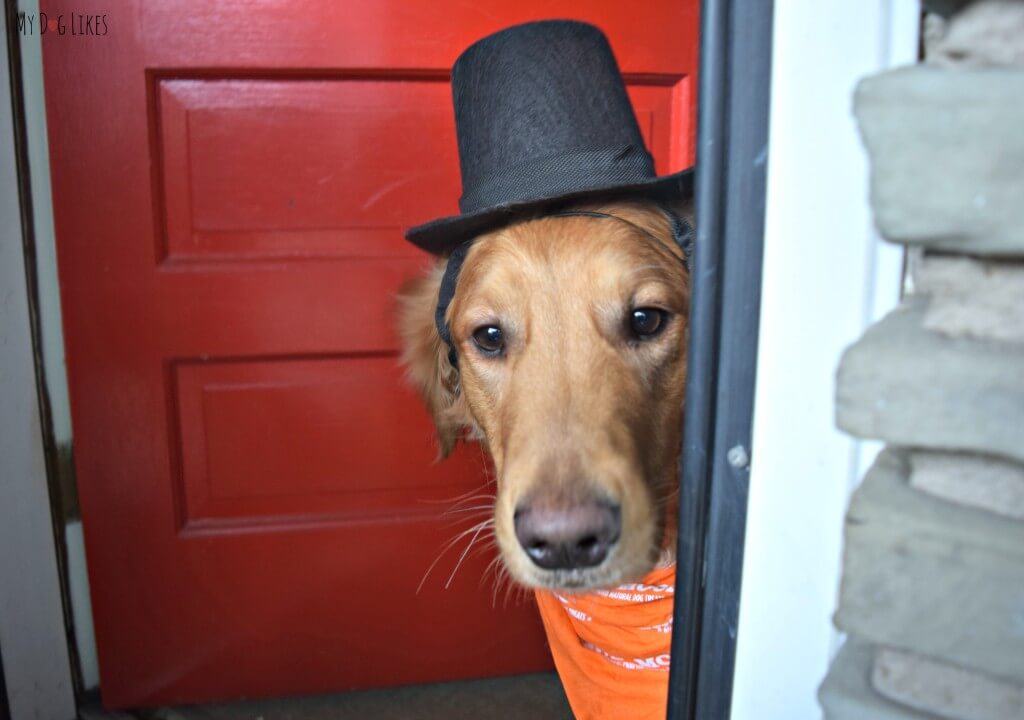 Charlie-You can't wear my discarded clothing to the party. You don't even match!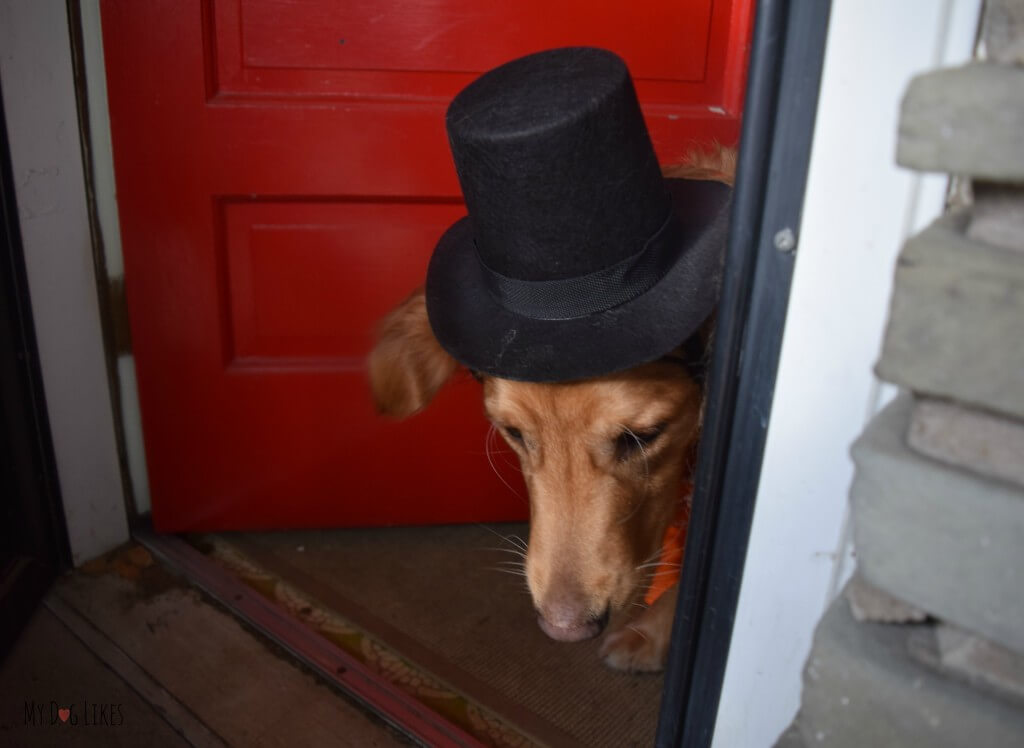 Overall: I would recommend RUHA collars to anyone with a dog, sophisticated or silly. Not only are they durable, I have been wearing mine everyday for over a month and it still looks brand-new, but they are beautiful! There is no jingle of metal tags and all of my identification information is permanently engraved in the leather (in case my humans ever lose me). The collar is slightly more costly than a typical cloth or nylon collar (ranging between $28-$36), but you get what you pay for and will not be disappointed!
Interested in giving a RUHA collar a try?
Enter our GIVEAWAY below for a chance to win a custom collar of your choice!