Our road trip is complete!
The Final Destination
We have reached our final destination, Baltimore, MD to visit sweet little cousins, Mia (Fur) and Nora (real baby). We were so excited to spend our spring break with family and just knew we had to capitalize on this time and squeeze in as much fun as possible.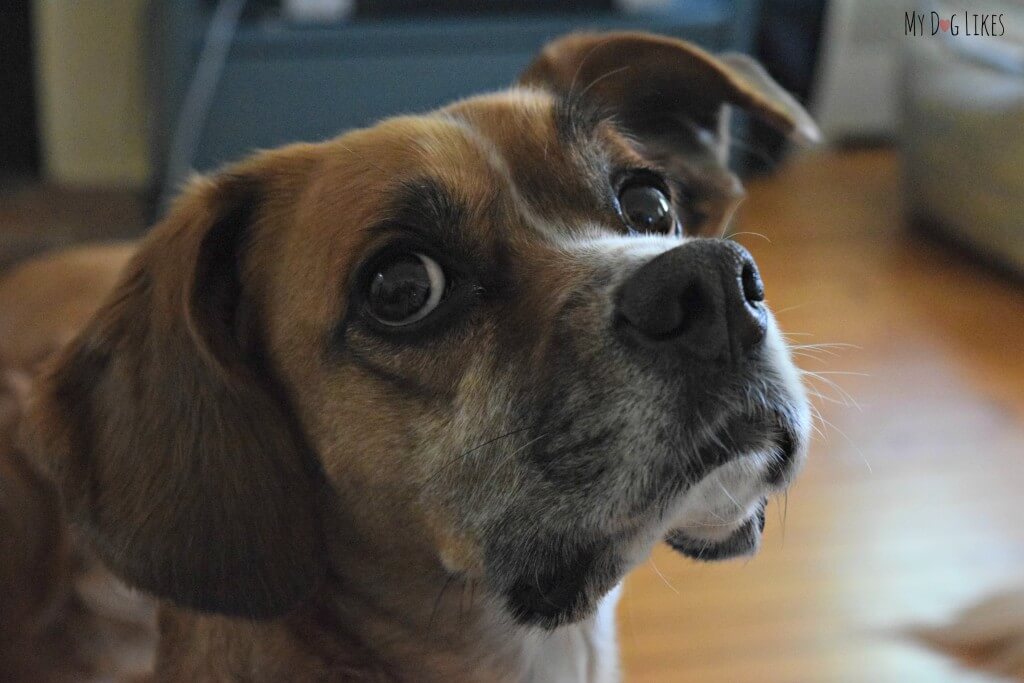 Joining the festivities…begrudgingly.
Lately, every dog has been dressing up as the Easter bunny. Mom hasn't made us do that (yet), but since we escaped the snow and cold of Western New York Mom thought we should take advantage of the break in temperature and go on an easter egg hunt.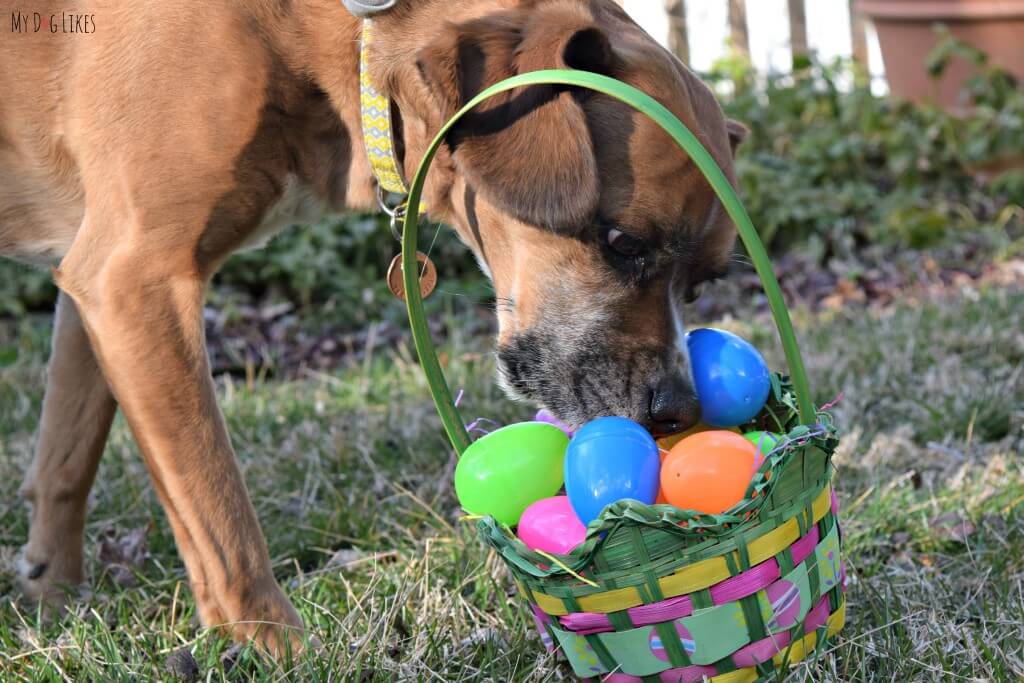 Chewy.com for the win!
This is where our friends at Chewy.com come in. With Chewy.com's ultra-fast shipping and huge selection of products, Mom was able to find the perfect smelly treats needed to carry out this nose-work, egg hunt!

When our treats arrived, it stirred up a bit of a commotion in the house. Mom always opens our boxes on the counter and even though they are not supposed to be up there, the cats like to nose around from their excellent vantage point. I knew it was something good when I saw Max the cat, try to run off with the container. Max thought they were for him, but Mom shooed him away, then put them up in the cupboard where only creatures with thumbs can reach them.
You can imagine how excited we were when we saw them come out of the cupboard and get packed for our road trip!
About Evanger's Dog & Cat Food Company
Evanger's has been making high quality pet foods for over 75 years. Founder, Fred Evanger, was an avid breeder, exhibitor, and showman of Great Danes. He was inspired to make his own line of pet food that was wholesome, nutritious, and free of harmful preservative and additives after observing the way that quality nutrition improved the health of his dogs and their offspring. Years ahead of his peers, Mr. Evanger built a canning factory at his kennels so that he could make his own quality pet food, superior enough for his champion dogs.

People Food for Pets™
In 2003, Evanger's was the first pet food company to create hand-packed food by putting whole pieces of fresh meat and vegetables into the cans. Evanger's has since added lines of delicious semi-moist jerky and freeze-dried treats to their line of high quality foods. Coining the term "People Food for Pets", the tradition of producing high quality, human grade food and treats continues at the original family-owned and operated site today.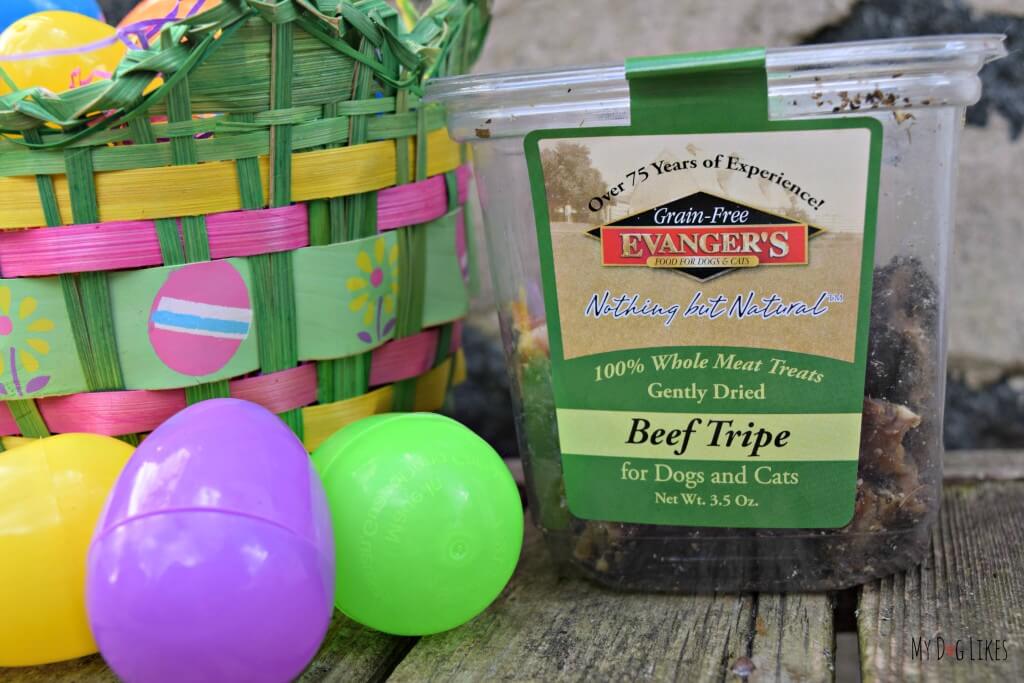 Introducing Evanger's Beef Tripe
What is tripe? Tripe is the culinary term used for the edible offal of a farm animal, in this case one of the chambers of the cow's stomach. This cFc Kosher endorsed snack can be used as treat, training award, food topper, or can be reconstituted in water for 3-5 minutes for a savory snack.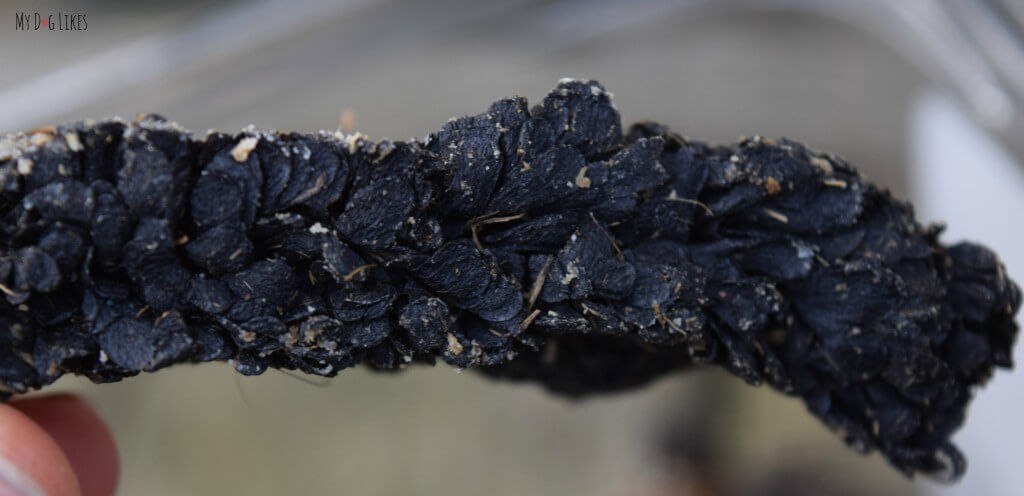 Click here to purchase Evanger's Tripe Dog Treats
Not wild about the idea of Beef Tripe? No worries, this is just one kind of single ingredient dog treat from the Evanger freeze dried, 100% whole meat, line which includes: Wild Salmon, Beef Liver, Beef Hearts, Beef Lung, and Beef Tongue.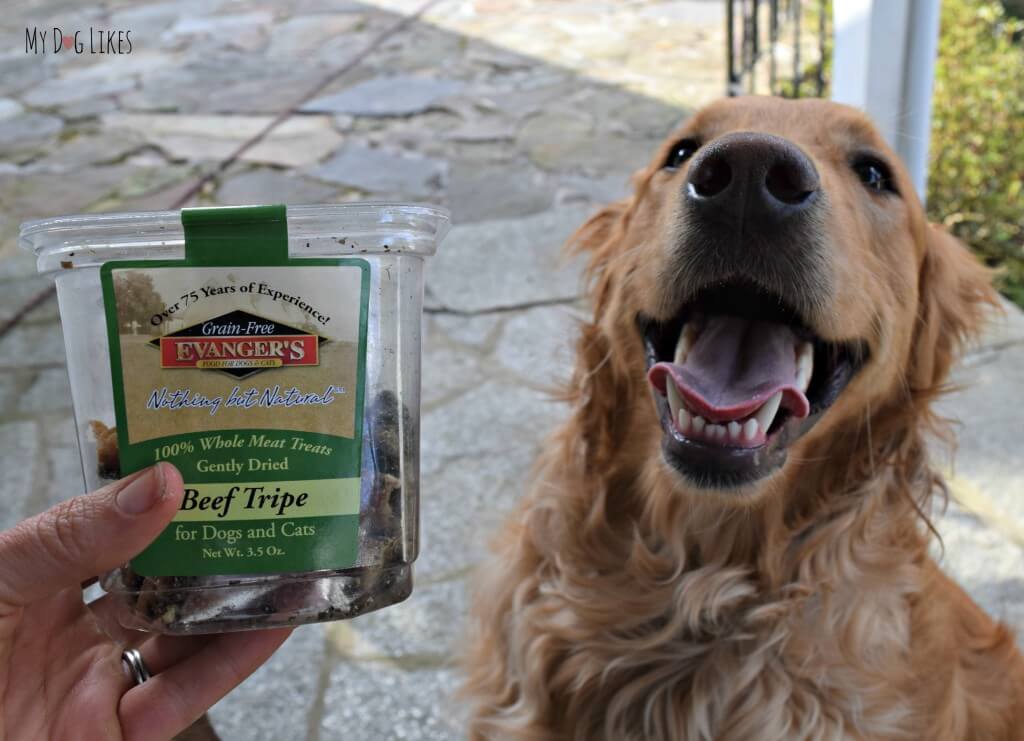 Might sound gross to you, but you can feel good about the fact that no part of the animal is wasted and your dogs will LOVE it!
Wondering About the Benefits of Tripe for Dogs?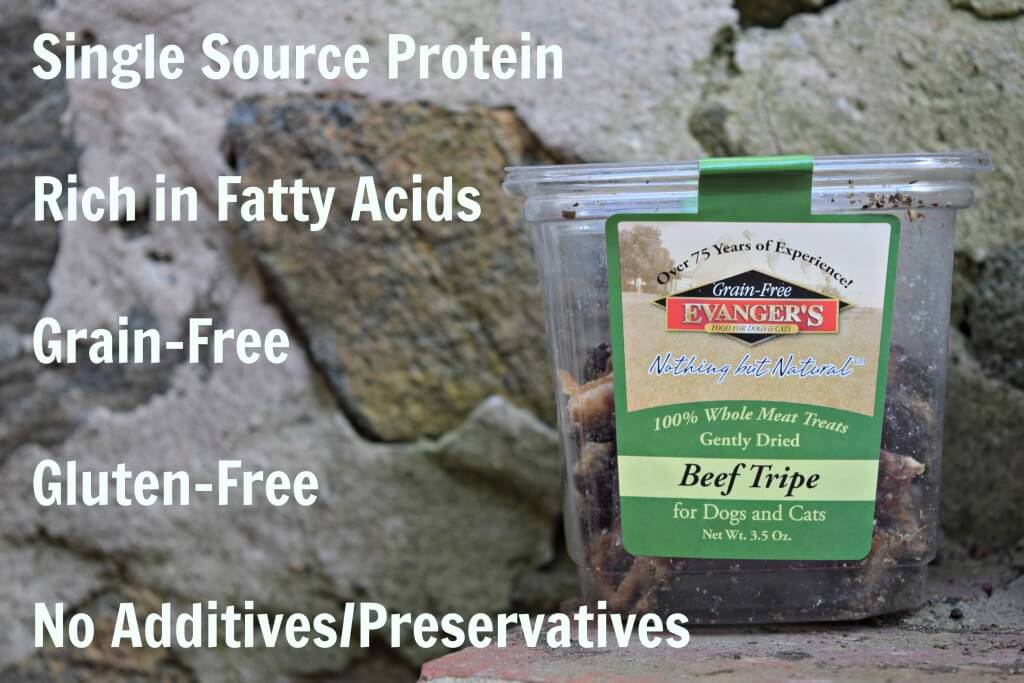 This single source protein is rich in essential fatty acids, grain-free, and gluten-free. Have a picky eater? The scent of this tripe is something even the pickiest eaters can't ignore. Many of people who choose to feed their dogs a raw diet love to feed tripe because of its fatty acids and natural probiotics which can aid in the recovery and regeneration of good bacteria that promote healthy digestion.
The Hunt
Mom knew that the deliciously smelly Beef Tripe would be the perfect thing for our noses to find in an easter egg hunt.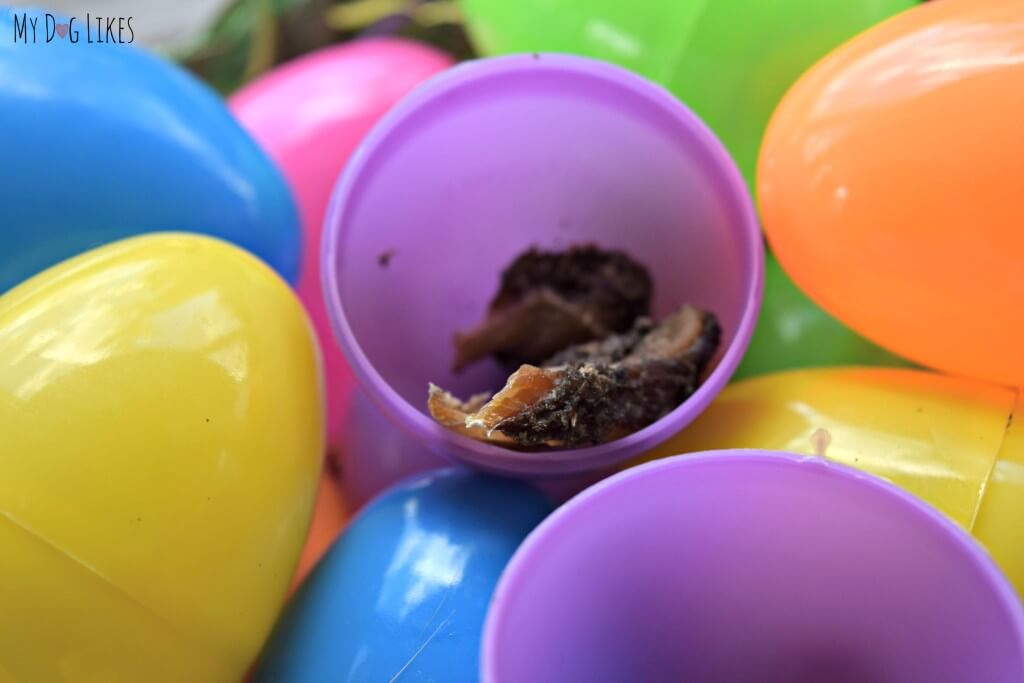 While we waited anxiously in the house, Mom simply popped open the eggs and inserted some small pieces of tripe for our noses to uncover.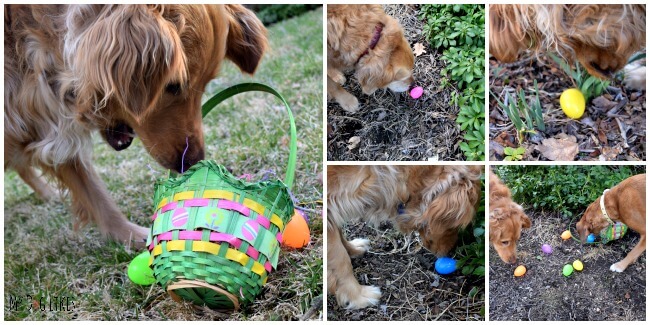 When Mom opened the door, we were off with our noses to the ground!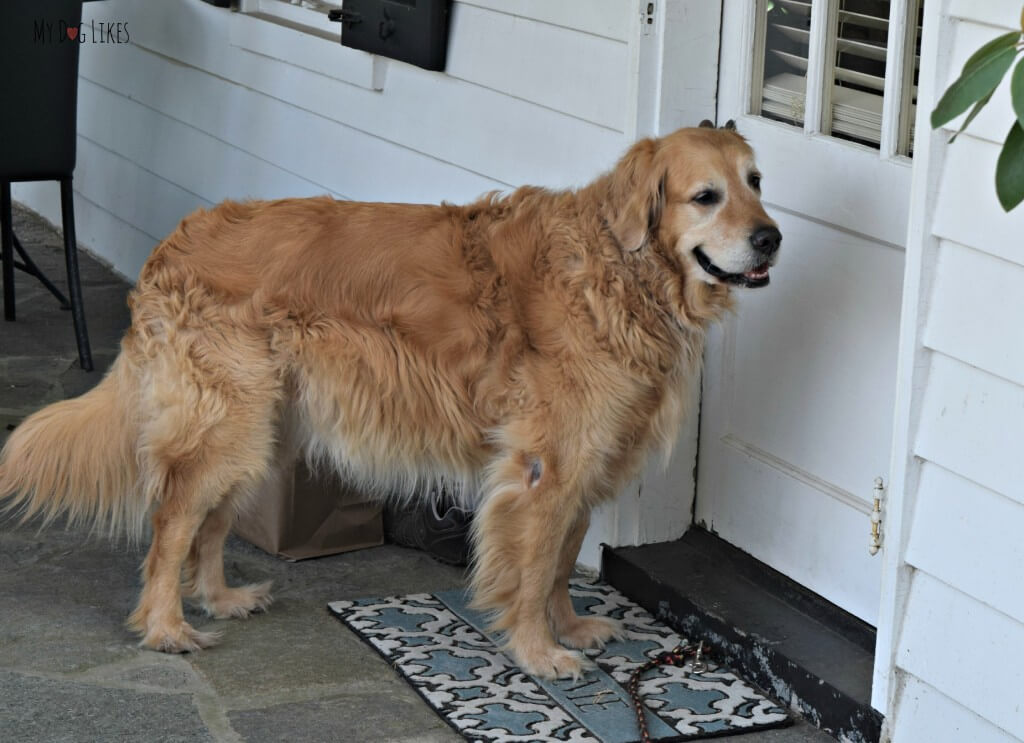 Well, almost all of us were…Apparently, nearly 9 years old is the cut-off when you are too cool to participate in an egg hunt.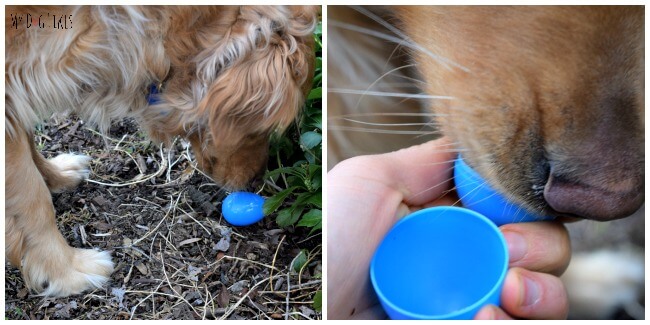 Mom couldn't smell it, but our noses picked up the scent! After finding all of the eggs in the yard, we were allowed to sample some of our goods! After a week of longing for these snacks and wondering when we would be able to sample this delicacy, we were not disappointed. Beef tripe is DELICIOUS!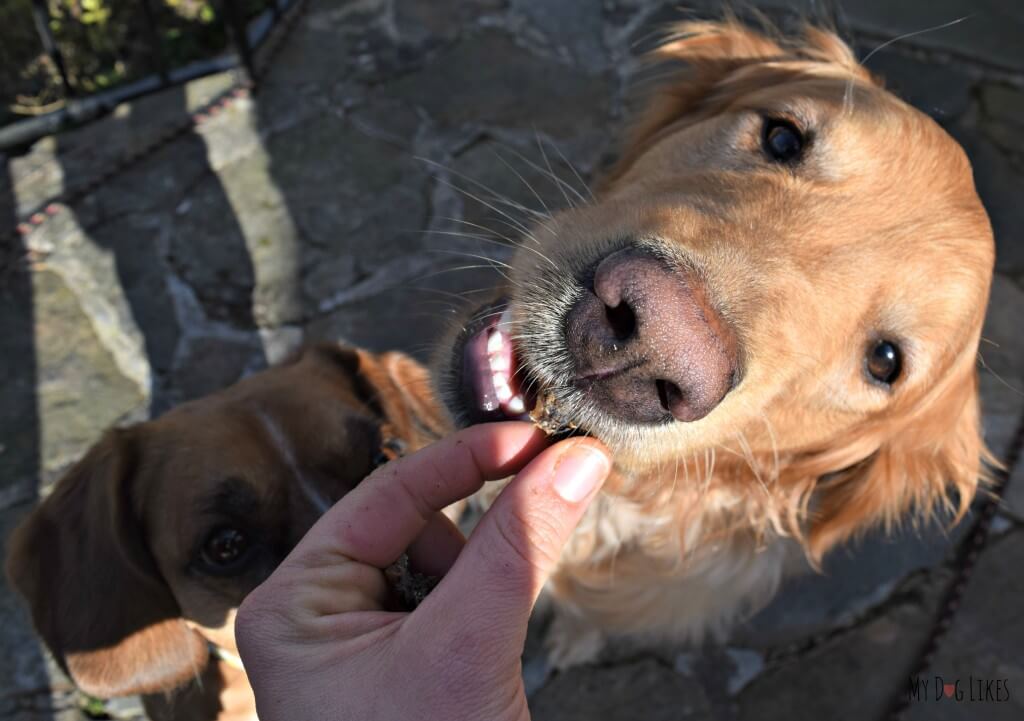 Why MyDogLikes: Evanger's Beef Tripe
Whether you have a picky dog, a dog with allergies, or just a dog who enjoys yummy, smelly treats, you will not be disappointed with Evanger's Beef Tripe. If your dog does nose work or simply likes to play games of hide and seek, these treats will provide a great target!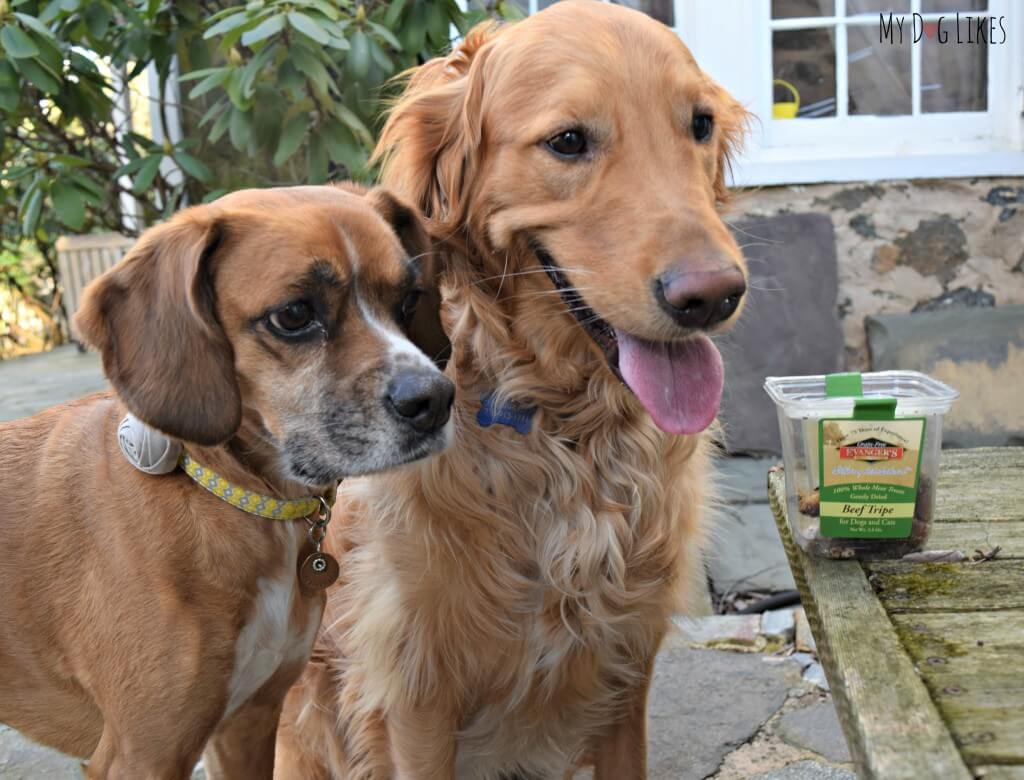 Like their premium food, Evanger's Freeze Dried Treats are made in the USA and are grain-free, gluten-free, and Kosher. So versatile, Evanger's Freeze Dried Treats can be served as a food topper, extra treat, or savory snack. If you can get over the idea of feeding tripe, your dog will benefit from this single source, probiotic packed protein. Can't get over the idea? There are several other Evanger's treat varieties that are available on Chewy.com and made with the same top-notch quality standards.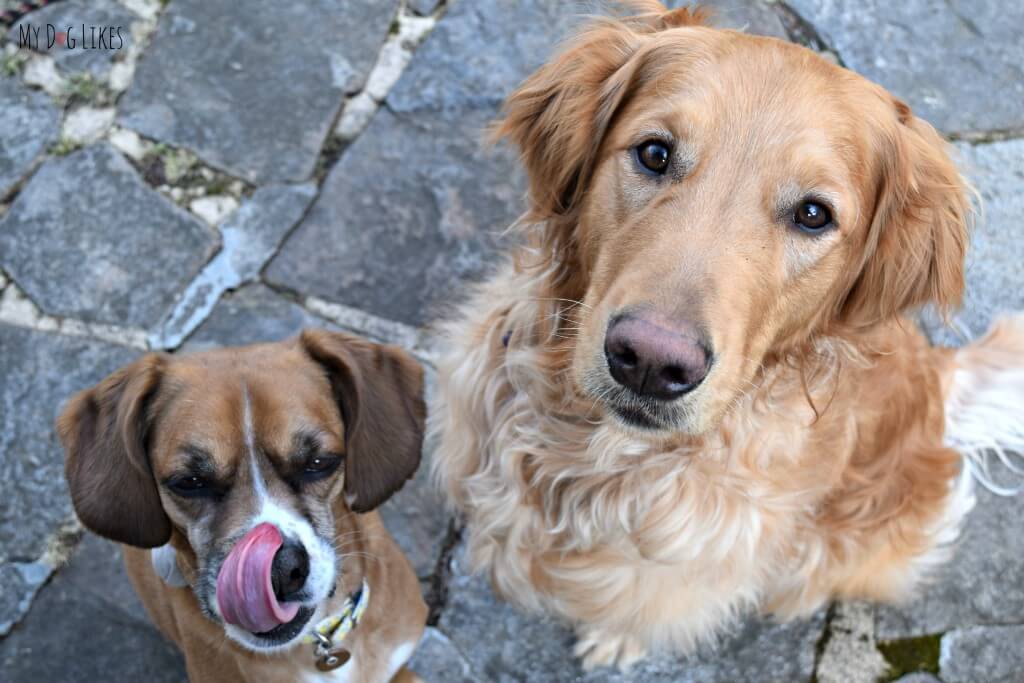 Interested in giving Evanger's Freeze Dried Beef Tripe a try?