While baseball may be America's pastime, the MyDogLikes crew has always been a bit more interested in the ballpark fare than the game itself! Just imagine how distracting a hot dog delivery service can be to a couple of hungry dogs!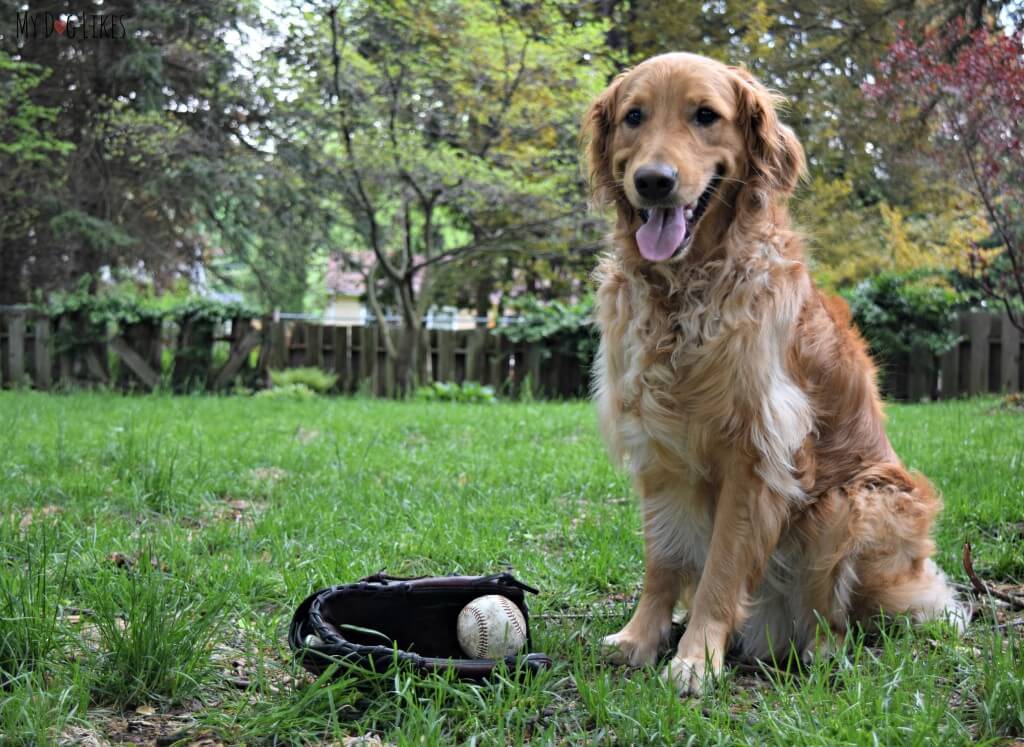 Since franks, peanuts, and Cracker Jacks aren't at the top of the "healthy dog food" list, the boys knew they had to find a healthier option to snack on through the long season…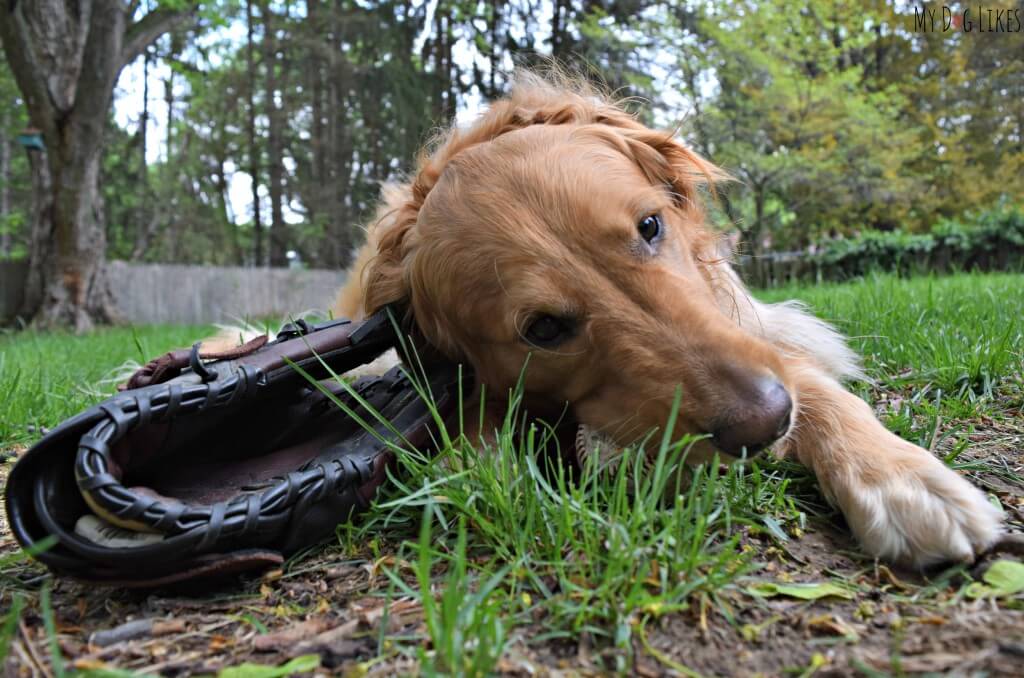 Well, what better way to root on the hometown team than with some hometown treats?
Introducing Delightfully Delicious
An all natural dog treat bakery right here in Rochester, NY! We had no idea!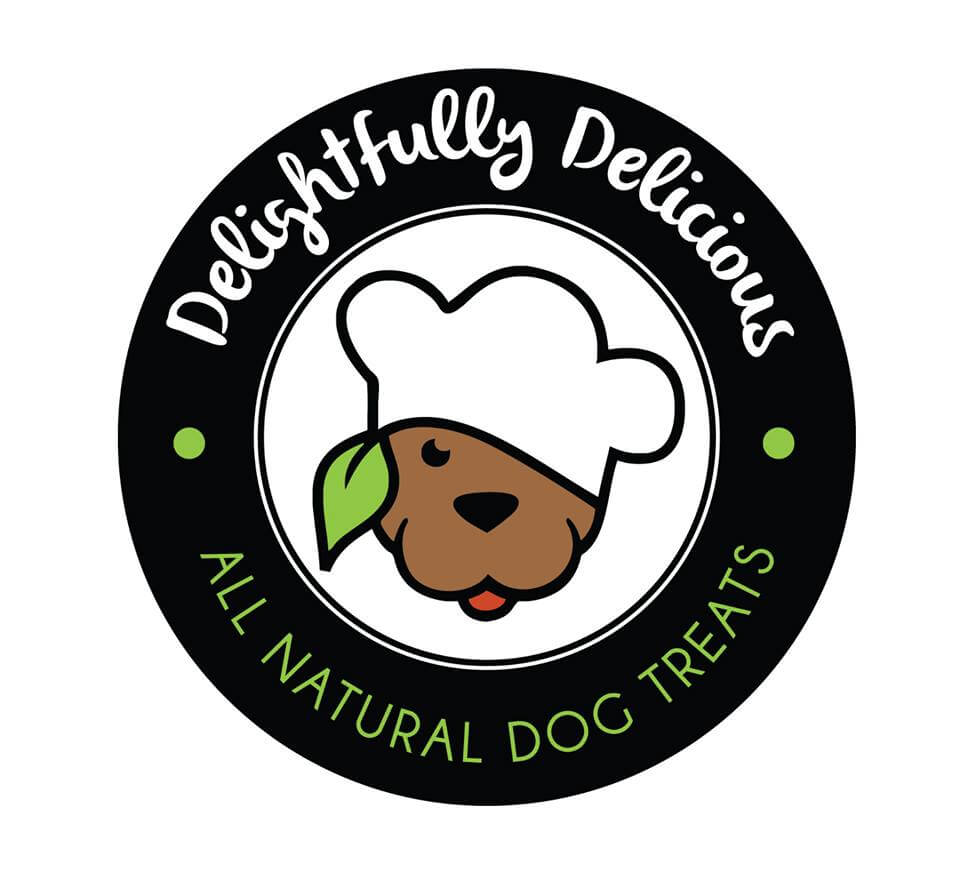 Delightfully Delicious was founded with a simple philosophy: to make all-natural, oven-baked dog treats with the best and safest ingredients. You won't find any by-products, artificial preservatives, or flavors in these treats. They are also free of fillers like wheat, corn or soy.
Made in Ra Ra Rochester… USA
Owner, Laura, shares that those who deliver to her bakery are always a little bit shocked to see that all the high quality, human-grade ingredients are being used to make dog treats. Here at MyDogLikes, that is exactly the thing we want to hear! Why shouldn't our furry friends get only the best?!
These high quality ingredients are all sourced in the USA and their treats manufactured in Rochester, NY. Delightfully Delicious Dog Treats mixes, bakes, packages and ships straight from their own facility. We were even lucky enough to get a personalized drop off from owner/baker, Laura!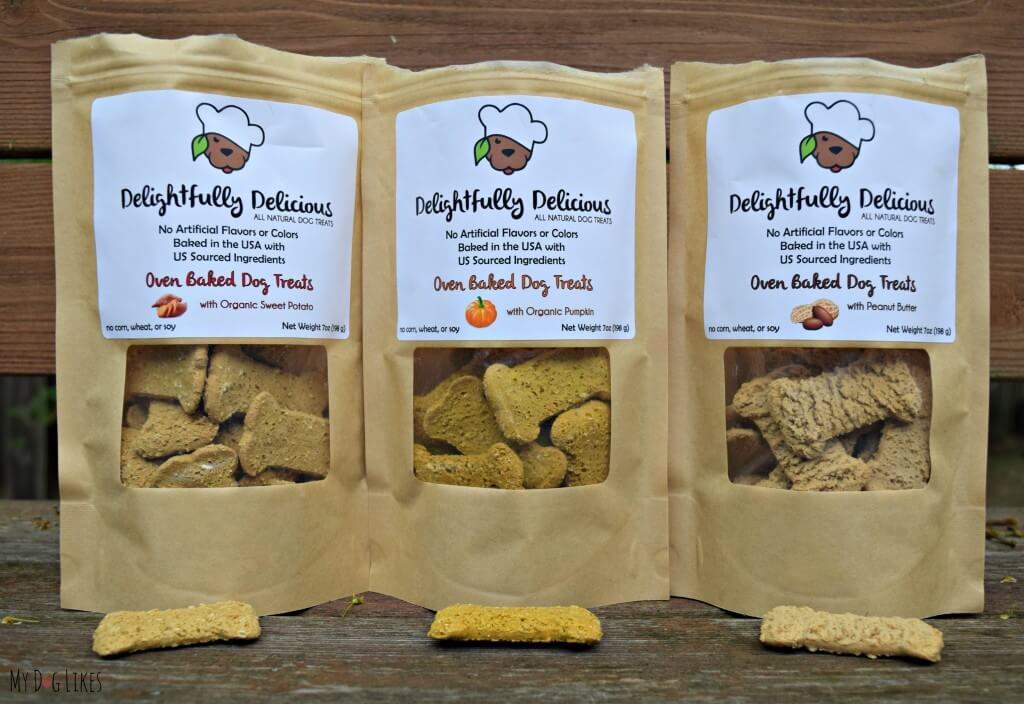 The Treats
Delightfully Delicious was kind enough to send over a bag of each of their three varieties for our dogs to put to the test! As you might be able to guess, our busy boys agreed to squeeze it into their schedules!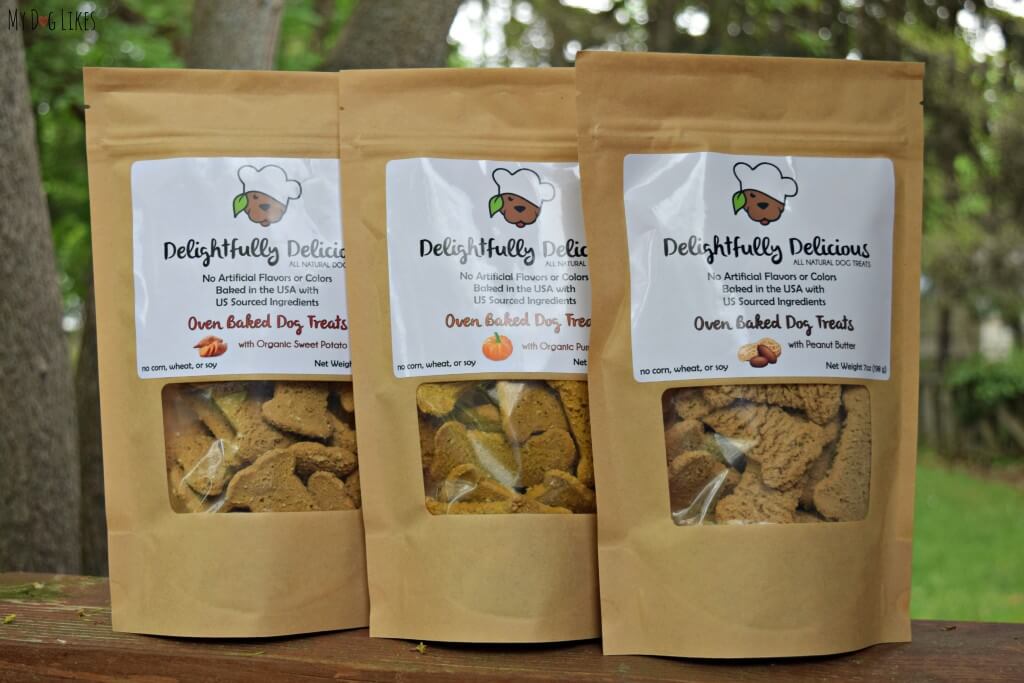 First things first, we loved the simple, elegant brown paper packaging. It sends a clear message about the wholesome ingredients inside! There is no need for frills or fancy – the quality of the product speaks for itself.
Organic Sweet Potato – Rich in antioxidants and anti-inflammatory nutrients, sweet potato is considered anti-diabetic meaning that it does not create spikes in blood glucose.
Enough Talk – I think the boys are ready for a Taste Test!
As soon as you tear open the bag, your pups (and likely your own) mouth will be watering! All 3 varieties have an enticing scent, though we were especially drawn to the cinnamon aroma of the Pumpkin treats!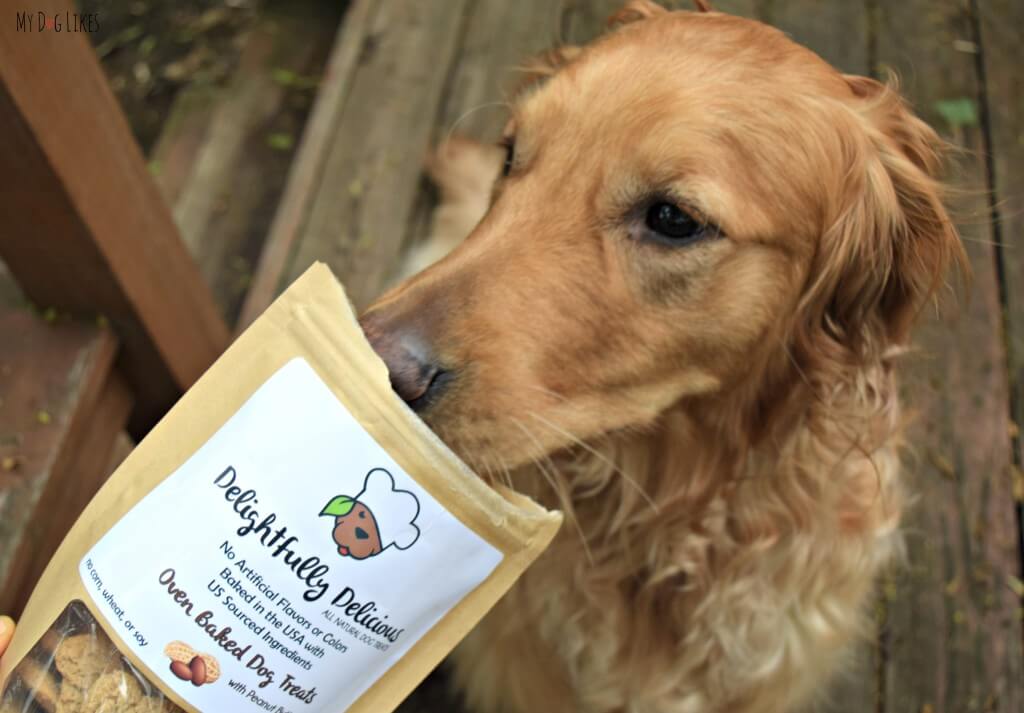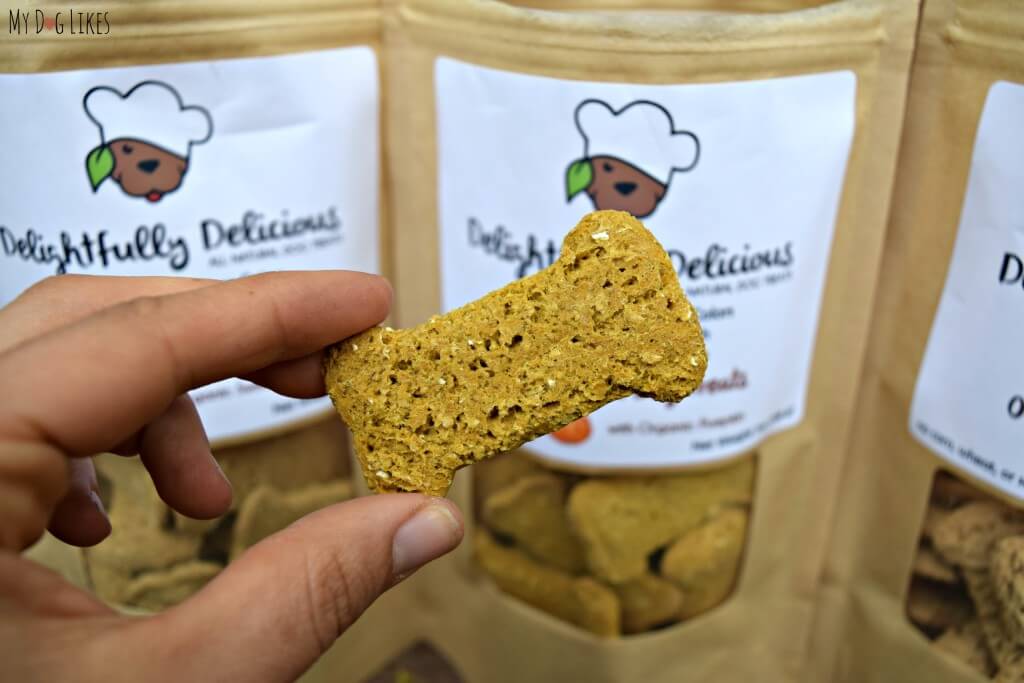 These treats are fairly large in size but easy to break if you have a smaller dog, or wanted to use as a training aid. Delightfully Delicious has managed to create a treat that is both crispy to give your dogs a satisfying crunch, yet light and airy as baked goods should be.  We loved this aspect in particular as so many other biscuit treats on the market feel unnaturally dense and heavy.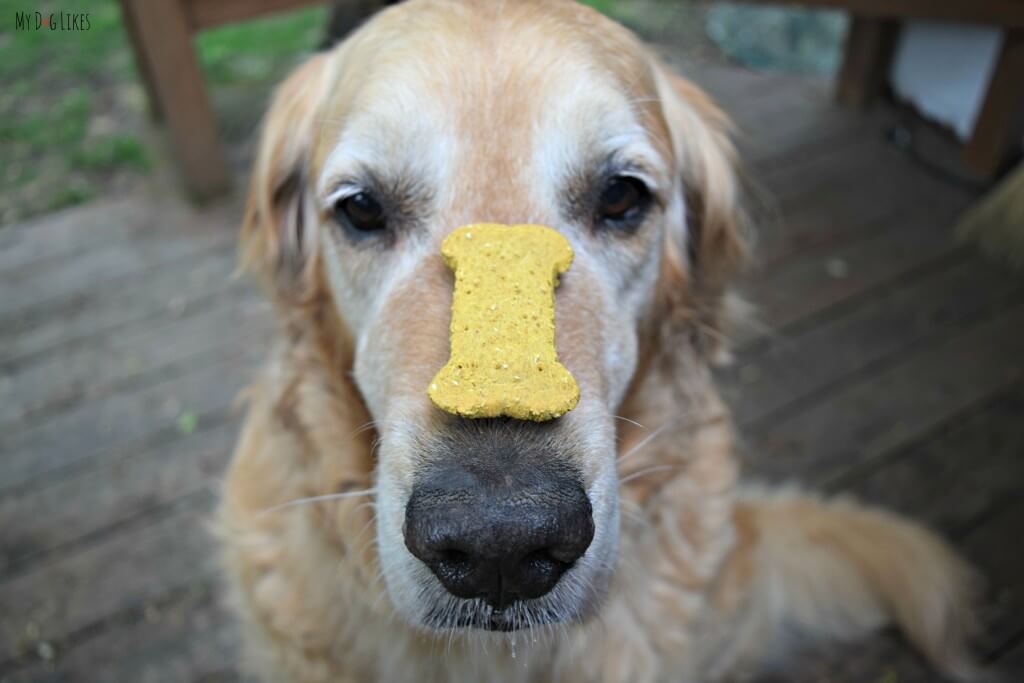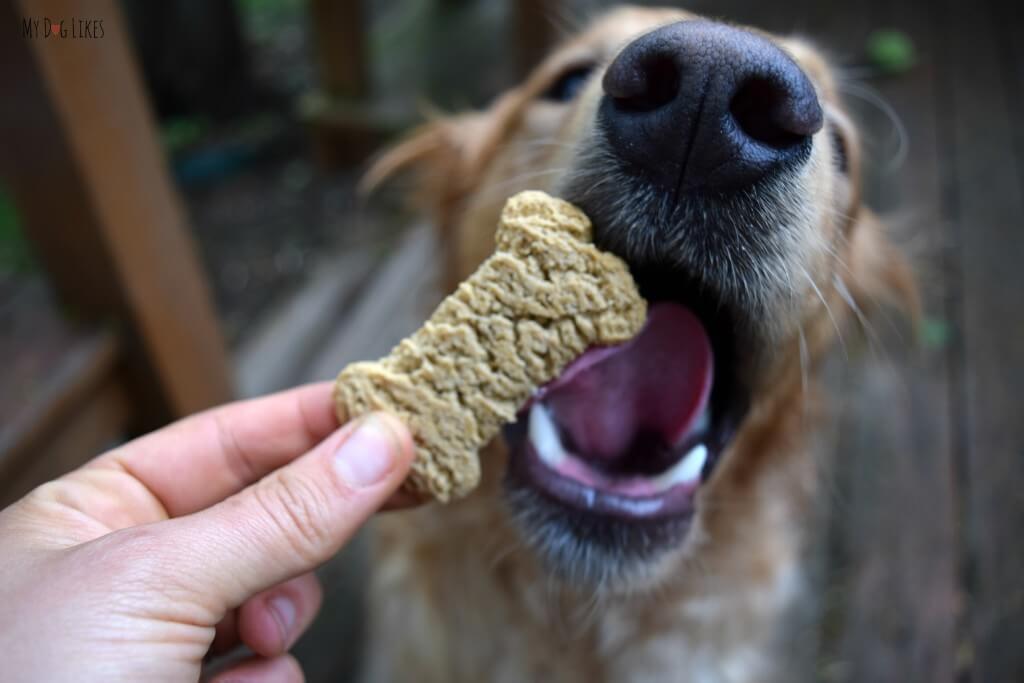 Harley and Charlie thoroughly enjoyed each flavor and were ready to keep the sampling going all afternoon! As you can see below Delightfully Delicious has some seriously happy customers!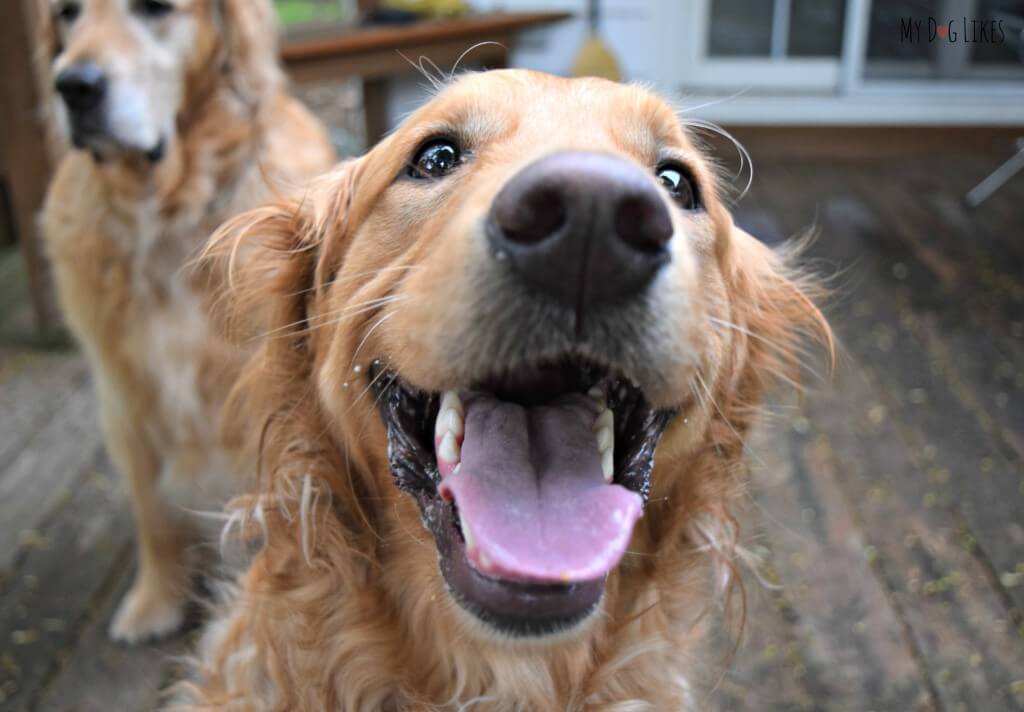 So, where can you get your hands on these tasty treats?
If you are located in the Rochester area stop in at PetSaver Superstore, Lori's Natural Foods, Hart's Grocers or The Garden Factory to pick some up. The simple fact that they are carried by these beloved local retailers is a huge stamp of approval!
Otherwise, browse their online store to get some Delightfully Delicious treats delivered right to your door!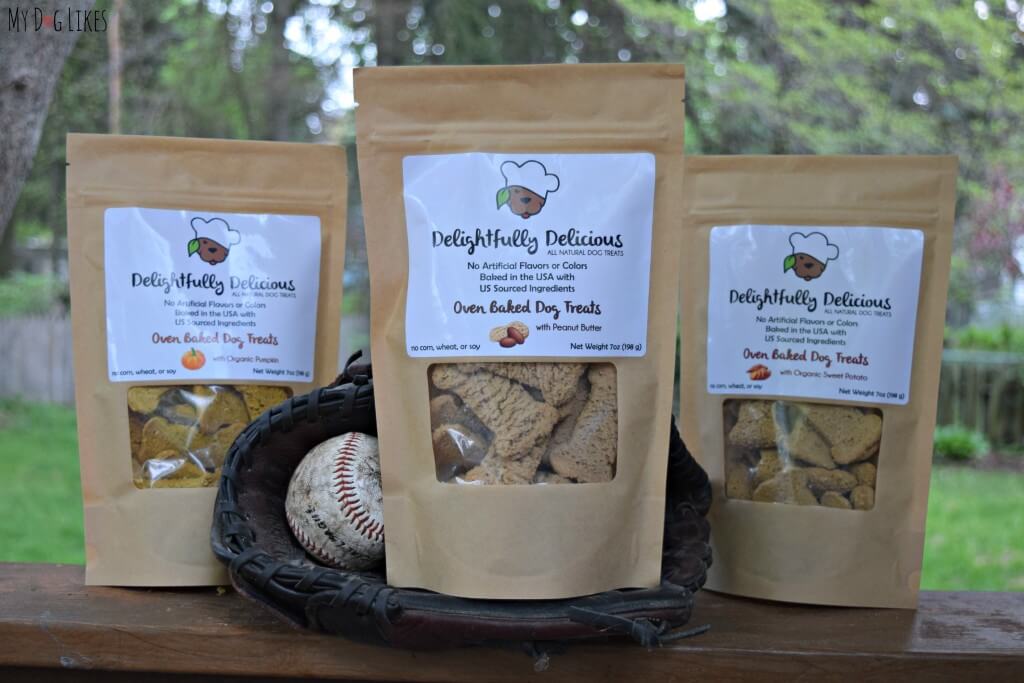 Root Root Root for the home team!
We love to support small businesses – especially when they are right in our backyard. Delightfully Delicious makes high quality, all-natural treats at a price you can afford. At only $6 a bag, and with a generous quantity inside, these treats are a great value.
Why MyDogLikes Delightfully Delicious Dog Treats
From the beautifully simple packaging to the "delightful" snacks inside, there is so much to love about Delightfully Delicious treats. You won't find any soy, corn, or wheat, in these treats. They contain only human-grade, USA sourced ingredients that make sense and are worthy of your best friend. A new local favorite, we will be looking for the Delightfully Delicious crew at all of our favorite pet friendly events this summer and maybe even at a trip to the ballpark!