If you tuned in earlier this week, you saw that Harley and I got a bath outside. I didn't really like the hose (I prefer warm water and a bathtub) but Mom insisted that we carry on outside like a bunch of animals. Mom got started with me. After she had stripped me of all of my glorious smells I was put out to pasture (the backyard) to dry while she did the same to Harley.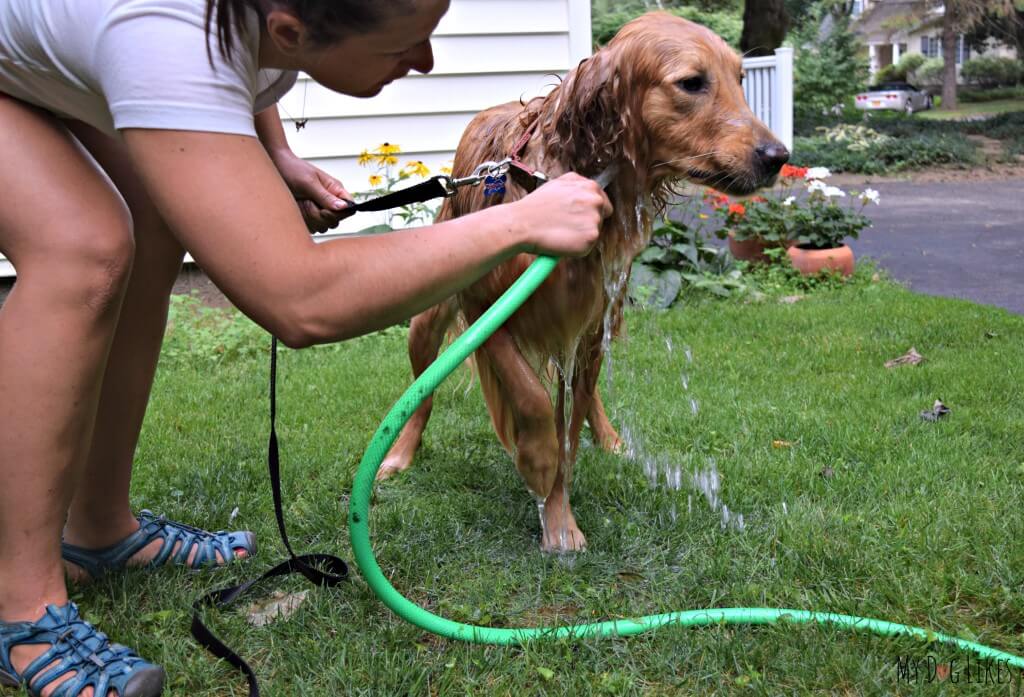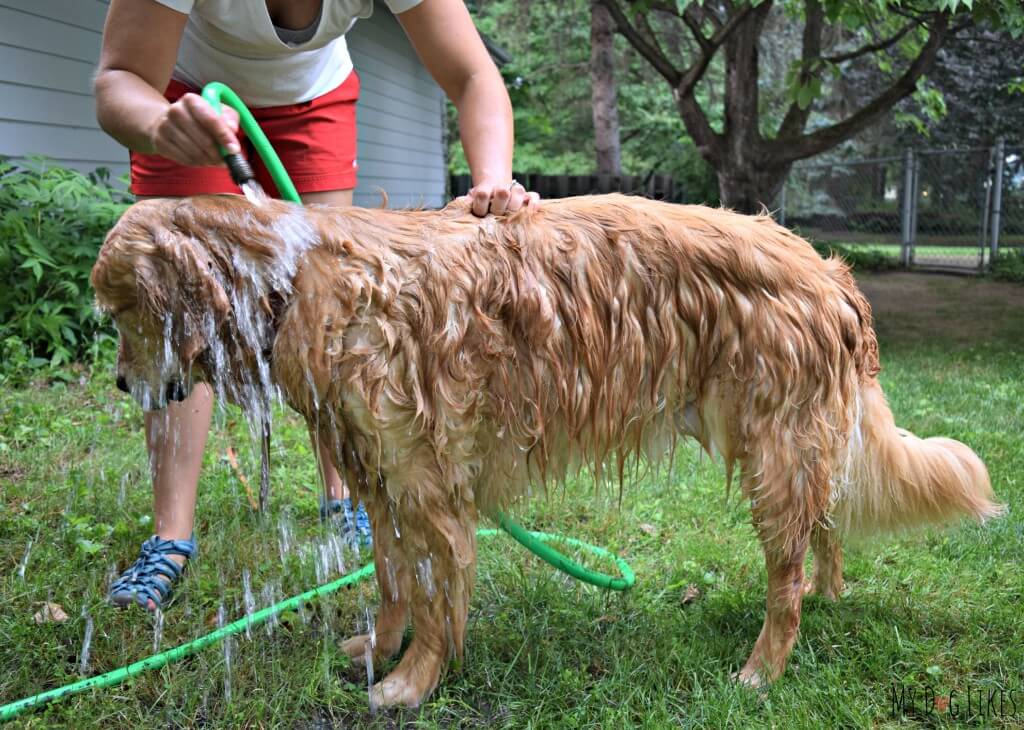 Well, Mom's momentary lapse in judgement led to a seriously proud (and dirty) pup! I am pleased to say that I restored all of my smells (and then some)!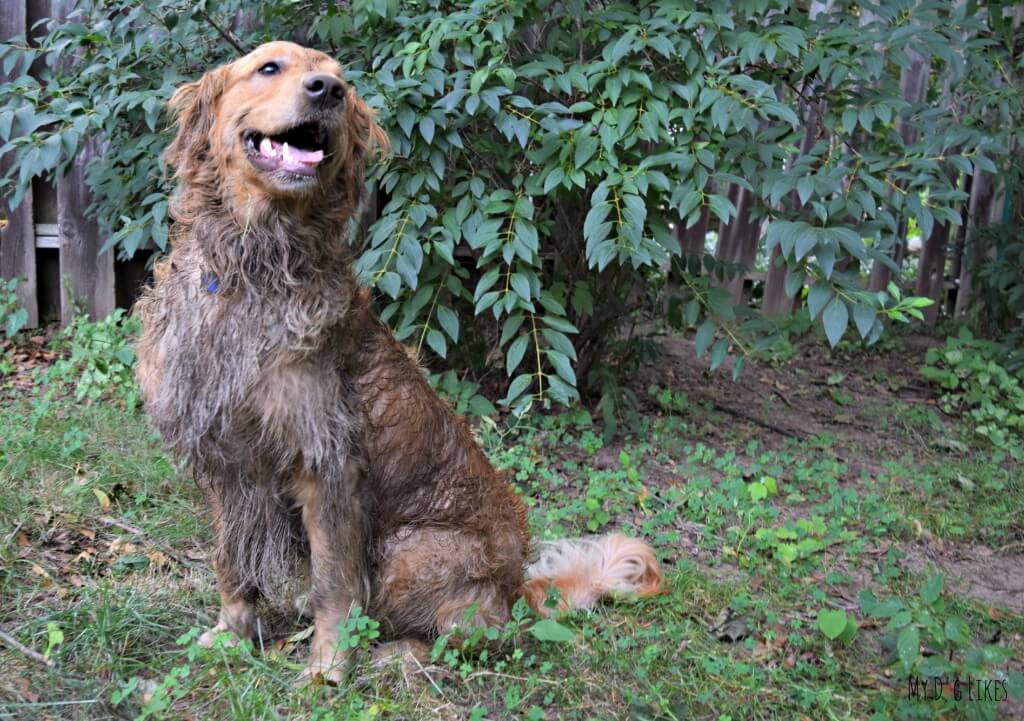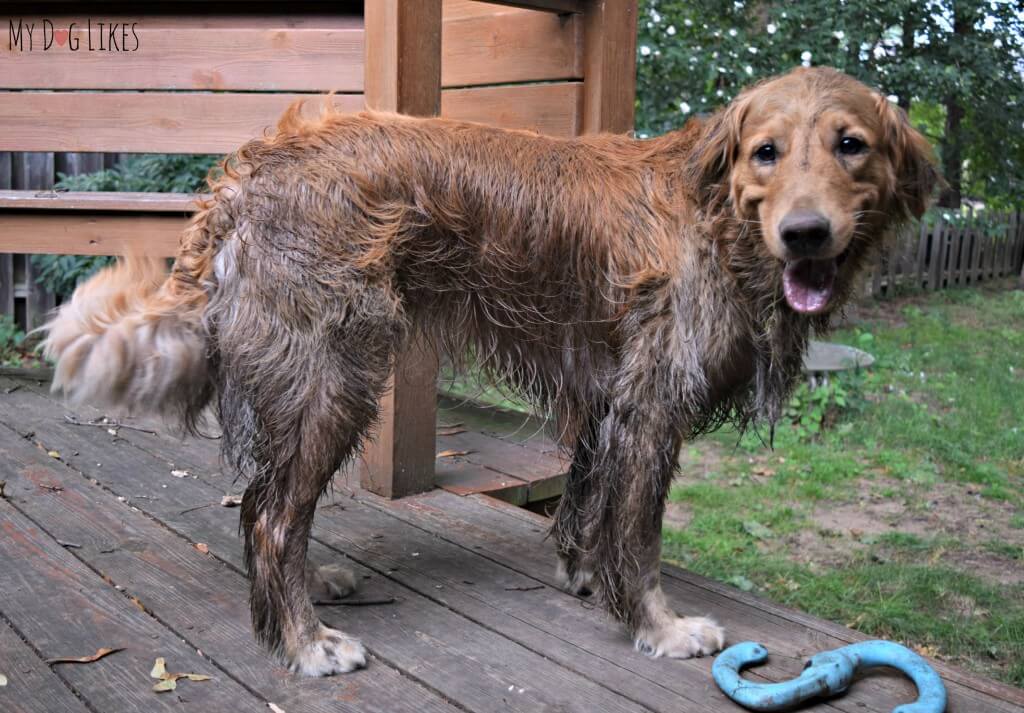 This post is part of the BlogPaws Wordless Wednesday Blog Hop! Join in on the fun!