Several weeks ago I turned two years old. Since then I have been feeling very mature and responsible: upgrading my wardrobe, starting a new job, and watching my calendar modeling career launch (more on that later). My mounting responsibilities have left me little time to share this year's birthday shenanigans with you, my favorite friends.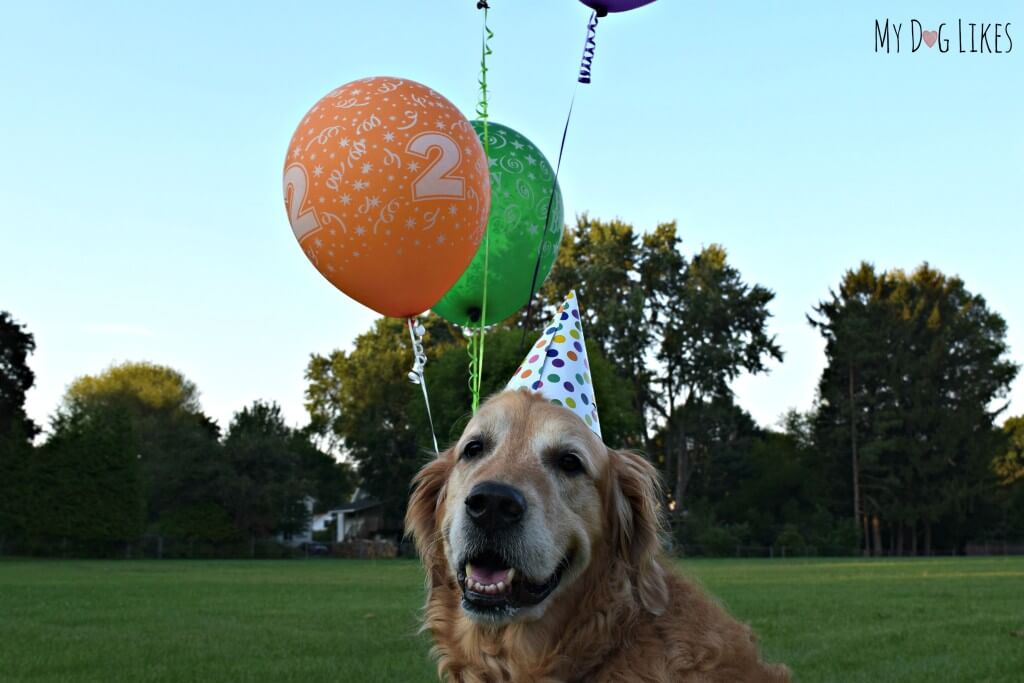 Thankfully, I have a great big brother who reminded me that I am only young once. Therefore, I have decided to take a momentary break from my responsibilities and share photos from my awesome birthday party thrown by the best big brother there is! Without further adieu, my 2nd birthday celebration!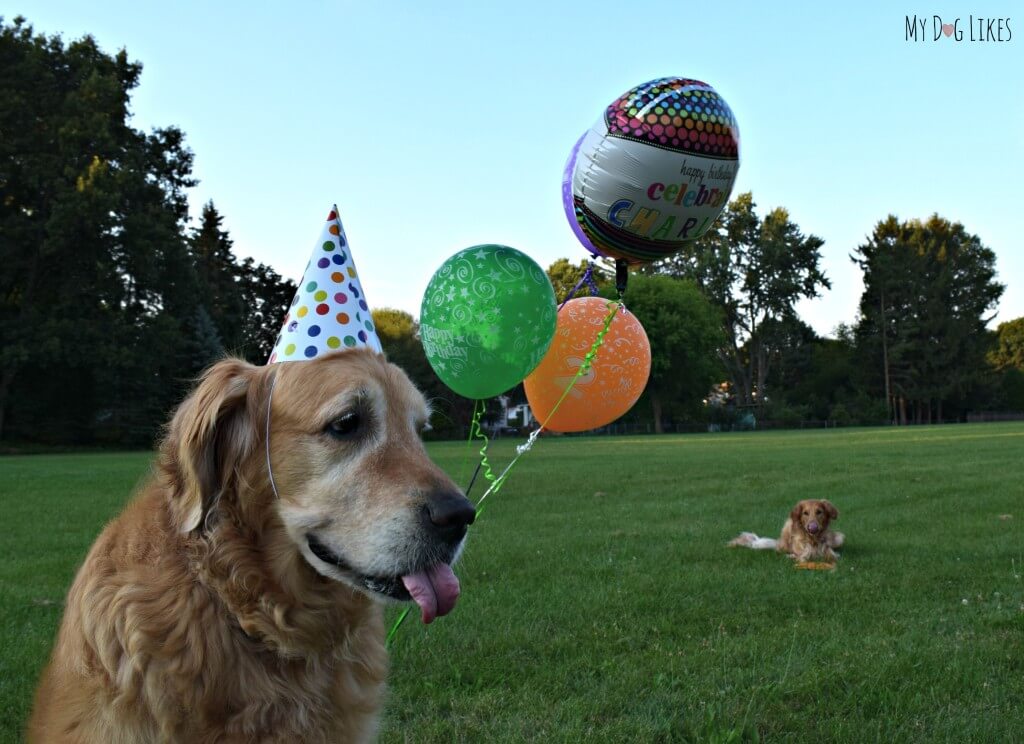 Harley was in a goofy mood and surprised me with balloons and party hats! 
I got suited up and posed for some pictures with Harley (for Mom).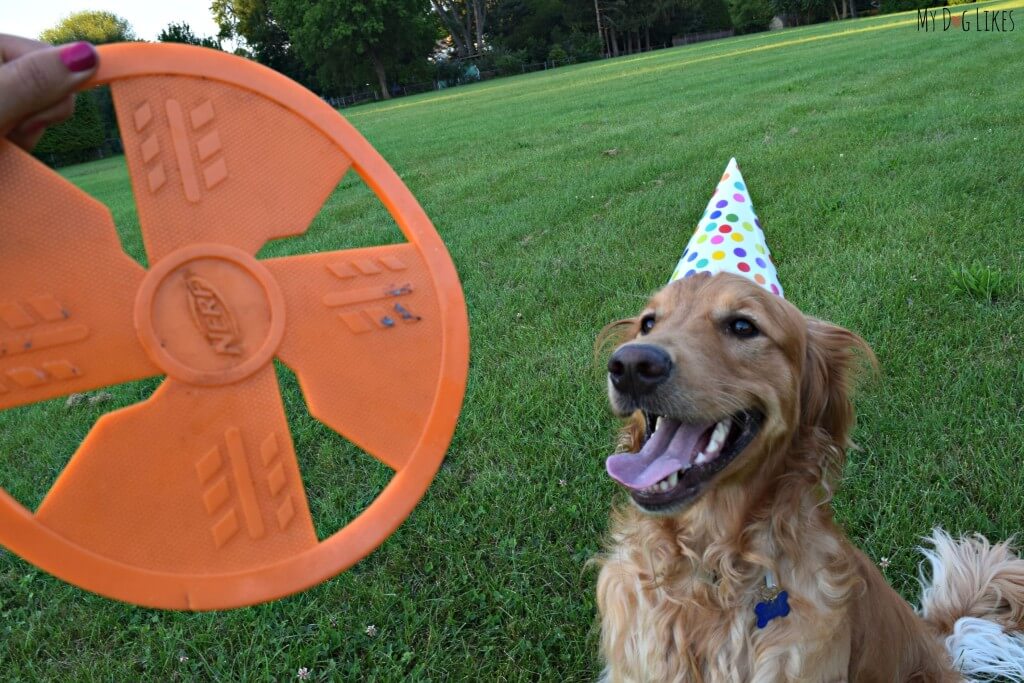 Harley planned some of my favorite activities, eating raw bones and playing frisbee!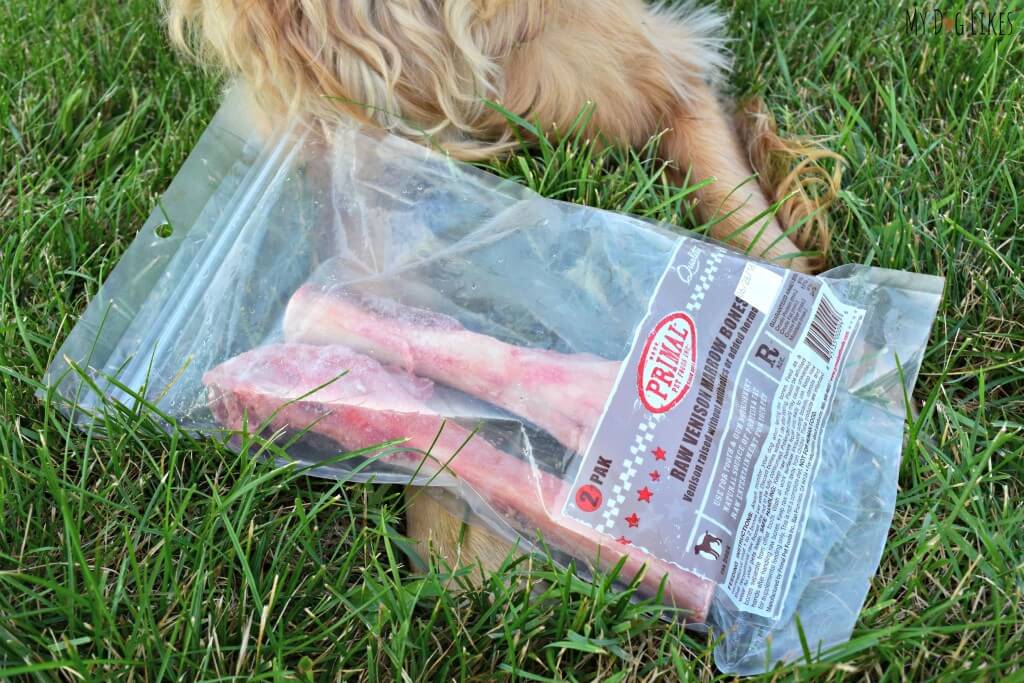 What do you guys think I chose? Bones or Frisbee?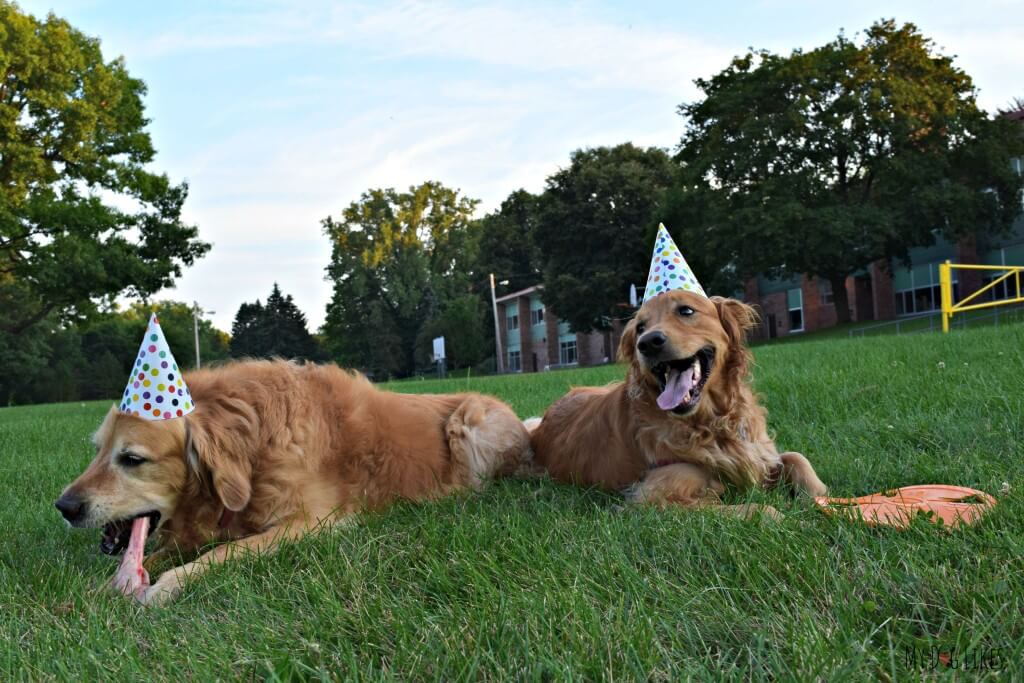 You guessed it, Frisbee all the way!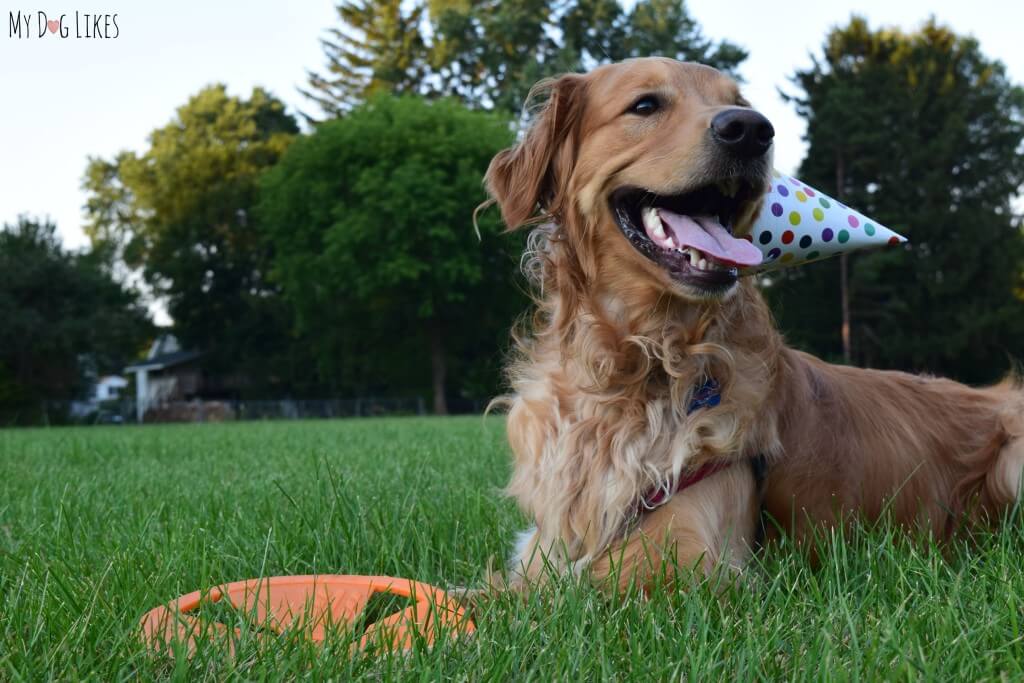 Be sure to check out the launch of my calendar modeling career below because…
This year, I am Mr. April in the GRROWLS Calendar.

You can buy one of these beautiful 2016 calendars and support the rescue organization that gave me a second chance at life!