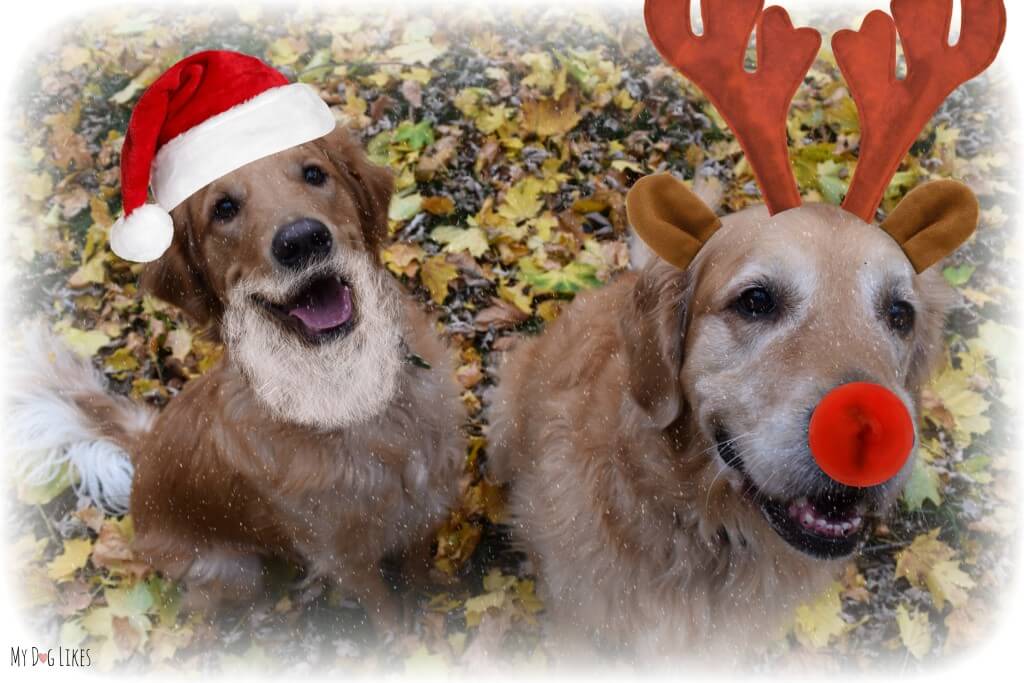 Tis' the season for Good Reasons Fa, La, La, La, La, La, WOOF, WOOF, WOOF!
What's got the boys feeling so festive? Well they just got news that Good Reasons, one of their favorite brands of treats, has released some seasonally inspired yummies just in time for the holidays!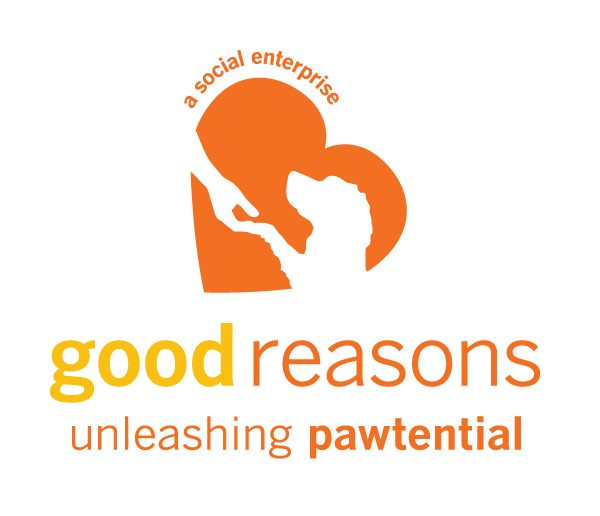 Haven't Heard of Good Reasons Yet? 
Good Reasons is a not-for-profit dog treat company that creates delicious and healthy dog treats while at the same time providing opportunity and employment for people with autism and other disabilities.  We were thrilled to tell you about Good Reasons over the summer and review several of their tasty treats.  We loved their products and their mission so much, that we also included Good Reasons in the Treat section of our Holiday Gift Guide!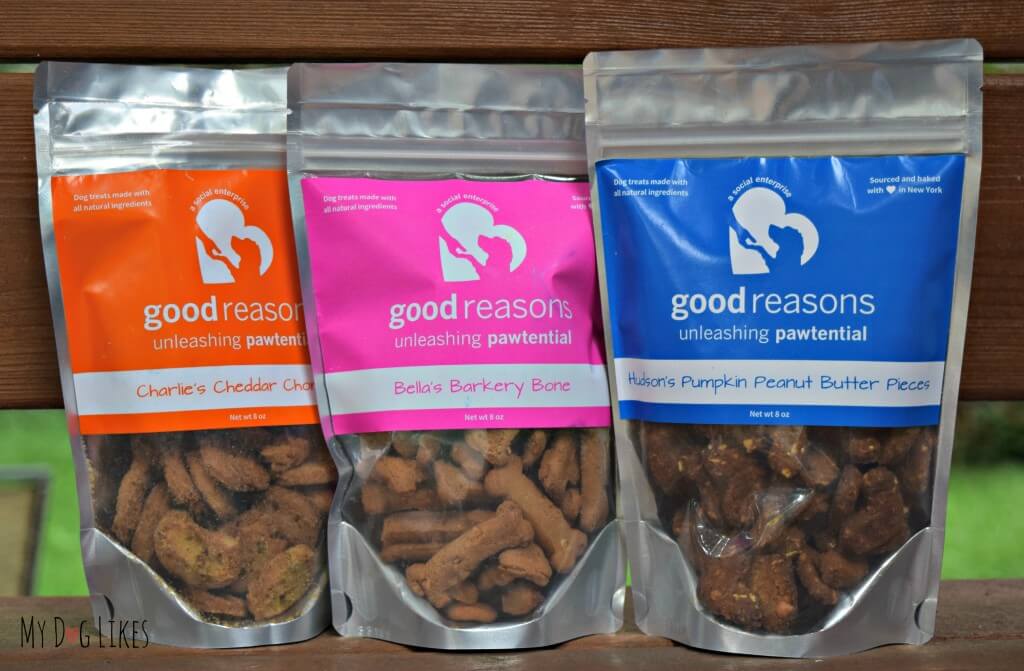 Now we are excited to tell you about some new offerings!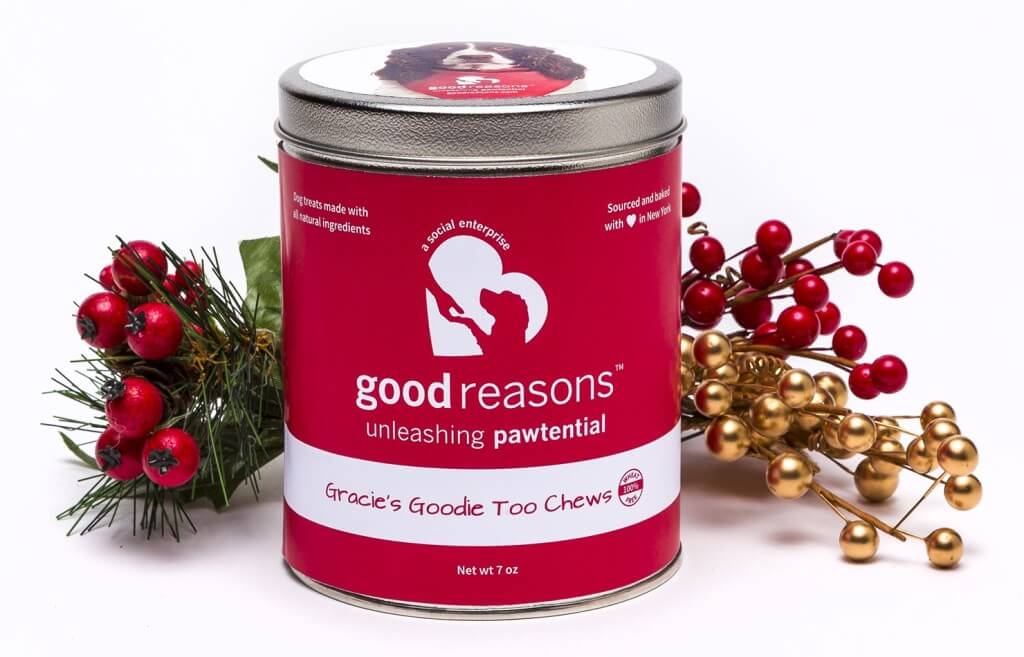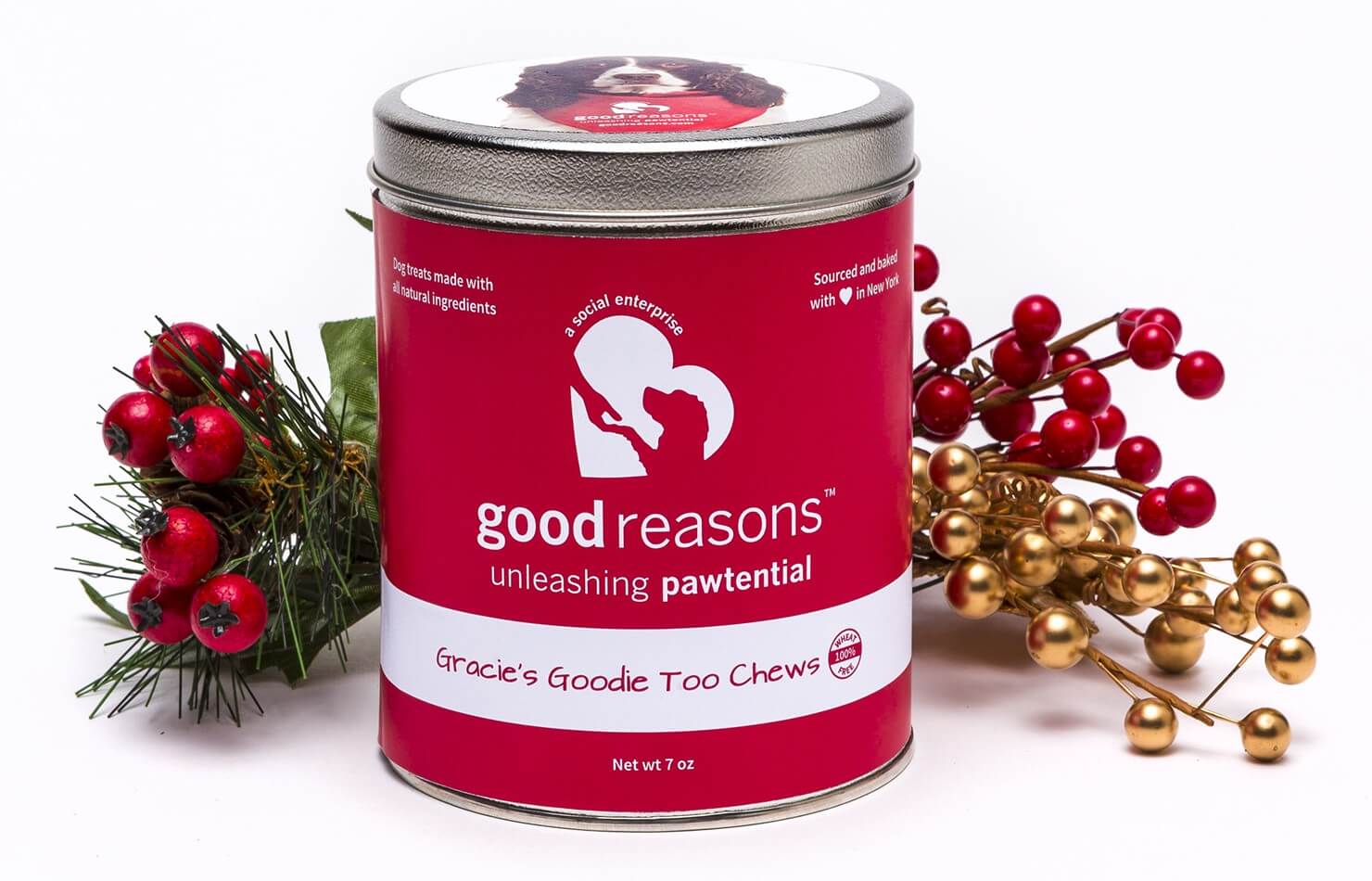 Introducing…..Mr. T's Beggin' Beef Bone, Tucker's Tummy Ticklin' Turkey and Gracie's Goodie Too Chews!
Like all of Good Reasons dog treats, these new flavors are made from all natural human grade ingredients.  Just what our best friends deserve!  They are also sourced and baked right here in NY!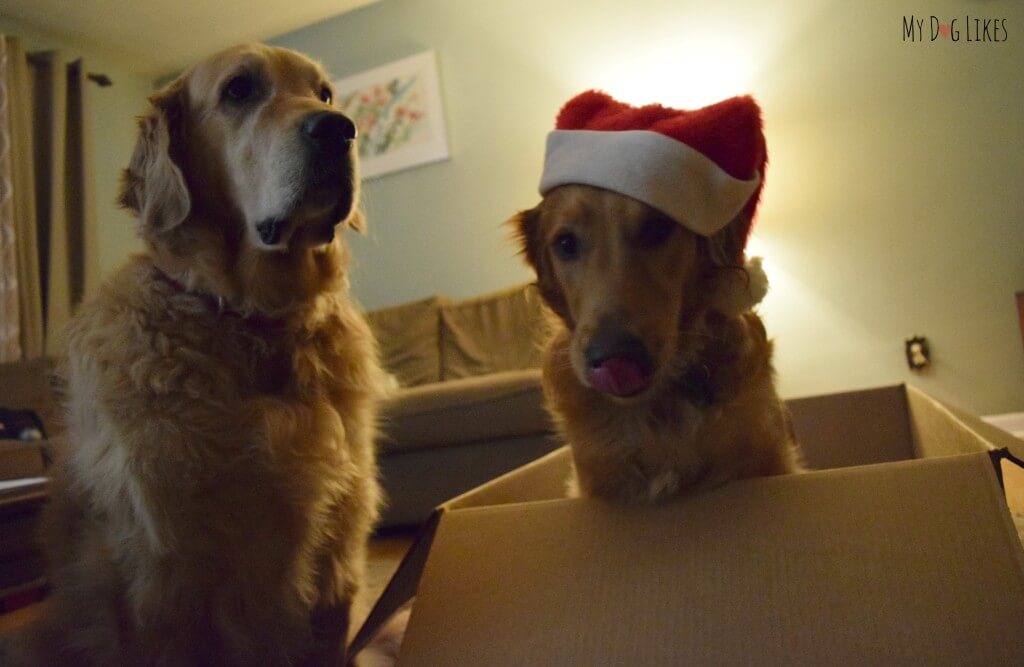 Ok Charlie, here is the plan. We are going to send you to Good Reasons Headquarters in this box. Not suspecting anything, they will open it and that's when I need you to run and get your paws on some Good Reasons treats to bring back home for me. Now Charlie, its important you don't get distracted….there will be nice people everywhere, they will offer you walkies, stuffies, treats, and belly rubs. Don't fall for it (well maybe just a couple), keep your eyes on the prize! 
You don't have to be as sneaky as these two to get your hands on some of these tasty treats!  Good Reasons is giving away all 3 new offerings to a lucky MyDogLikes reader!
Good Reasons is also offering FREE SHIPPING with the purchase of 3 or more bags from their website! These treats would make for an excellent gift for all the dogs in your life!  And, you can feel good about helping to support an innovative company that provides meaningful employment to people of all abilities!