This week we have been talking a lot about regular grooming and the difference it can make in your dogs overall health and well-being.
One of the most important aspects of your dog's health involves taking proper care of his/her skin and coat. Unfortunately, aside from the occasional trim to stay tidy or bath after the dog has gotten into something, skin and coat care is often overlooked. Despite what some may think, regular bathing should not be reserved only for show dogs. It is an important component of EVERY dog's health.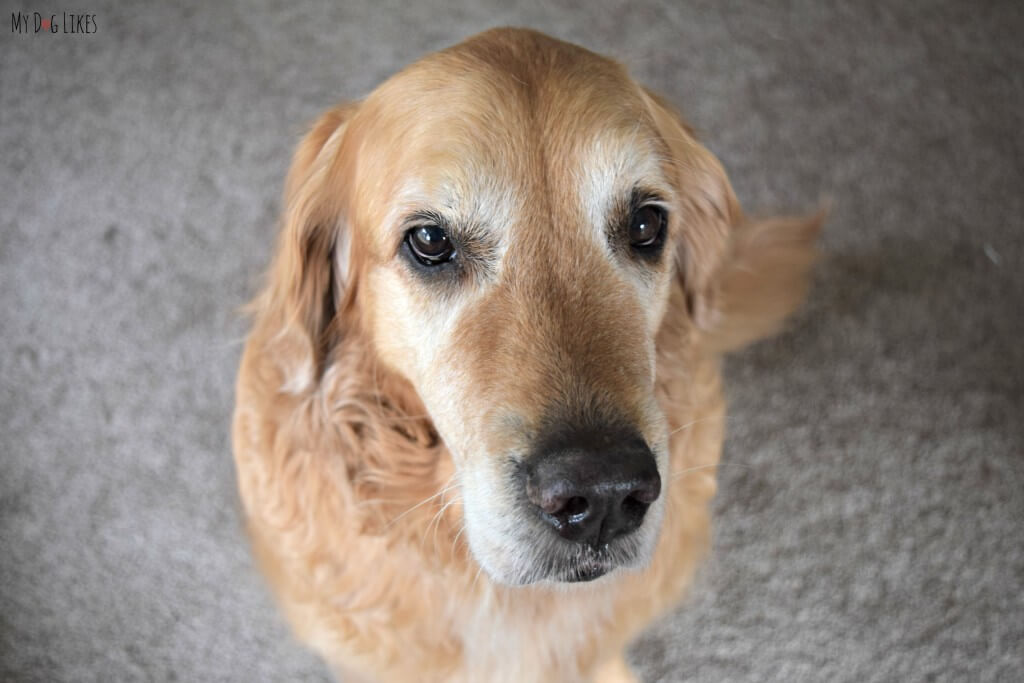 Choosing a Dog Shampoo
When visiting the pet supply store, you will see a wide variety of dog grooming products available.  To us, it has always seemed a little bit like a guessing game when it comes to choosing the right bathing products for our boys. While we always check the ingredient list on dog shampoos, we rely on tags like "sensitive skin" or "oatmeal soothing" and hope for the best result possible.
Wouldn't it be great to have confidence in the products you select and not rely on winning the shampoo lottery? To really understand not only what is in the products we use, but learn why it matters for our dogs?
Well at Isle of Dogs – This is exactly what happens.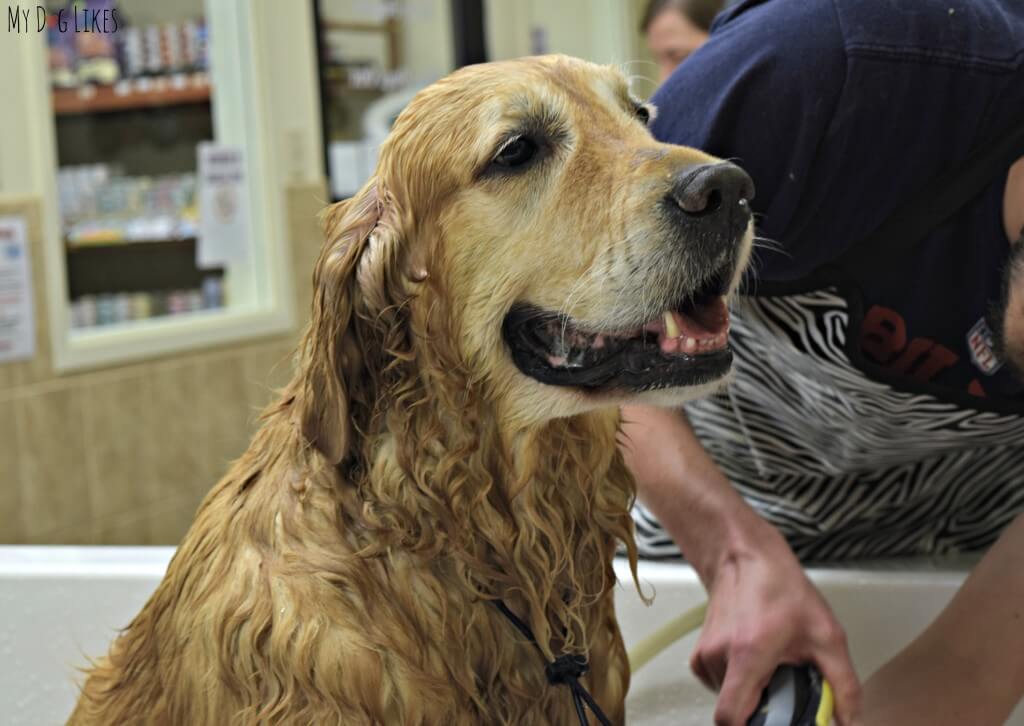 Isle of Dogs
Does Isle of Dogs sound a lot like "I Love Dogs" to you?
Other than being an imaginary place that I would like to take a vacation to, it is clear that everything at Isle of Dogs is centered around that very concept, LOVE OF DOGS!
Isle of Dogs is a pet supply company that was founded on the principle that grooming should be a positive experience for both you and your dog. They have developed a wide array of bathing and between-bathing products to help make that happen. Doesn't it just makes sense that we treat our dog's grooming needs with the same care we do when selecting the very best and safest food, treats, and toys?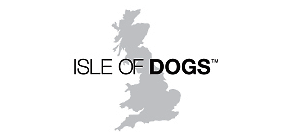 Not all Natural is Created Equal
The FDA does not regulate the use of the word "natural" for dog products. For this reason, you will find questionable labeling and product claims on some pet products.
Isle of Dogs is committed to complete transparency with their products and  list ingredients according to the FDA-approved International Nomenclature of Cosmetic Ingredients – the industry standard for human grade cosmetic products. Additionally, if you have any questions about a particular ingredient you will find a wealth of information on their website as to why it is included.
Two Lines are better than One
The majority of dog shampoos on the market are "one size fits all." If your dog has special needs, you are probably out of luck!
Have you ever thought about this from a human perspective? While some can pick a random bottle of shampoo off the store shelves and call it day, many of us have special needs when it comes to our scalp and hair. We also rely on suggestions and advice provided from health care professionals or our hairdressers to look and feel our best.
Whether because of individual breed differences in coat or difficult skin conditions, Isle of Dogs recognizes that grooming and bathing needs are not always "one size fits all".
Isle of Dogs has created two different lines meant to meet the price point and skin care needs of all dogs: Isle of Dogs Everyday and Isle of Dogs Coature…

Isle of Dogs Everyday
Maybe your dog doesn't have any special coat needs? Isle of Dogs has an Everyday line which includes high quality, natural and sulfate/paraben free formulas such as Deep Cleaning, Waterless Shampoo, Silk Oatmeal, Fragrance Free, Flea and Tick, Tearless Puppy, and Keratin Volume!


Isle of Dogs Coature

The first thing you will notice about this line of grooming products is that they look like the items you would find in a fancy spa or salon for humans. The packaging is beautiful, sleek, and modern.
The coature line is not just another pretty face, its what's inside the bottles that sets it apart! Each formula in this line is designed to work together as a proactive system that supports your dog's skin and coat, keeping them healthy, and providing a custom and personalized experience!


A Customized Solution
Not only does Isle of Dogs have products specifically designed for the needs of any dog, but they will help you decide what is right for the most important dog, yours! Simply stop in at the Coat Check, answer a few brief questions, and Isle of Dog's in house experts will put together a personalized grooming package individualized for your dog.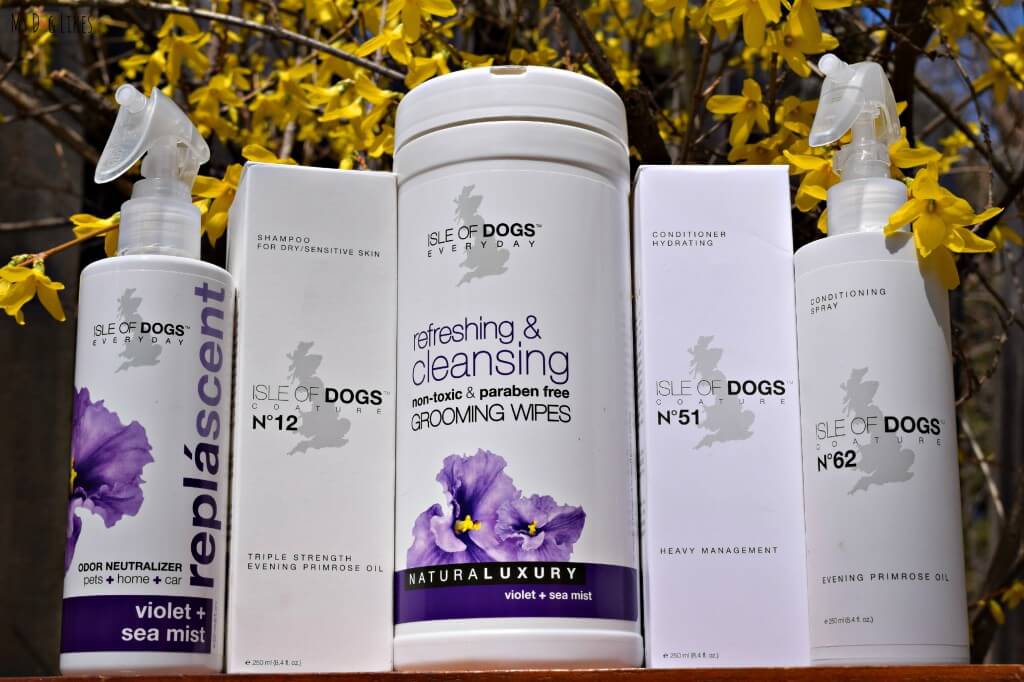 Isle of Dogs was kind enough to customize a package for our long haired, tangle prone, itchy boys so that we could test it out and share our results with MyDogLikes' readers!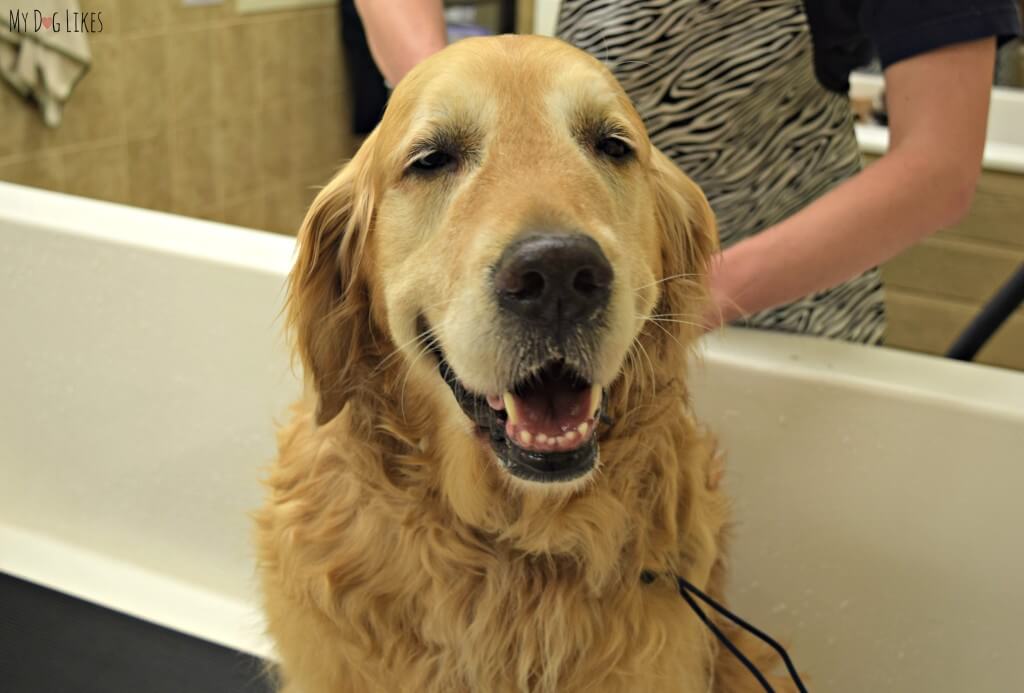 Splish Splash – It's time for a bath!
Since a positive grooming experience is at the core of their belief system, Isle of Dogs provides a TON of helpful information for ensuring a successful bathing experience that we have summarized below in a few easy steps.
How to Give a Dog a Bath
For a more detailed overview, visit our Guide on How to Bathe a Dog!
Find a Proper Facility – The key to a stress free experience! If you plan to bathe at home, at minimum, you will want to have a hand held shower head and a rubber mat to prevent slipping. Better yet, find a self wash station that also has a raised tub and professional grade dryers! It just so happens that our favorite local pet store, PetSaver Superstore, has beautiful and newly remodeled self wash grooming facilities. Look around in your area – you may be surprised at the options available! 
Soak – Making sure the water is warm and comfortable, maneuver the shower head close to your dogs body and let the water deeply penetrate the coat. Use your hands to help work the water in and take care to avoid the eyes and ears! 
Shampoo –

To assure an even distribution, first rub the shampoo or conditioner into your hands before applying to your dogs coat. Using a massaging action, work the product in with your fingers. It's also a good idea to let the product sit on the fur for a couple of minutes to let the active ingredients absorb. Finally rinse thoroughly, making sure to remove all traces of shampoo or conditioner. 

Dry – Isle of Dogs recommends using your hands to squeeze out as much water as possible before blotting your dog dry. Rubbing with a towel can damage the coat and cause difficult to remove tangles/mats! If your dog is dry enough, good, stop there! Otherwise use a blow dryer to remove the last of the water! 
Our Custom Isle of Dogs Experience
We decided to focus our first Isle of Dog's review on their Coature shampoo and conditioner – stay tuned for more soon on their between-bath products!
Formula #12 Triple Strength Evening Primrose Oil Shampoo
Specifically designed for long hair and itchy dry skin, Formula #12 seemed like the perfect choice for our big guy. Rich in fatty acids, this formula is designed to repair/rejuvenate damaged coats and skin that is dry, sensitive, or inflamed. As the natural fragrance of primrose oil fills the air, you will be reminded of the last time you visited the spa!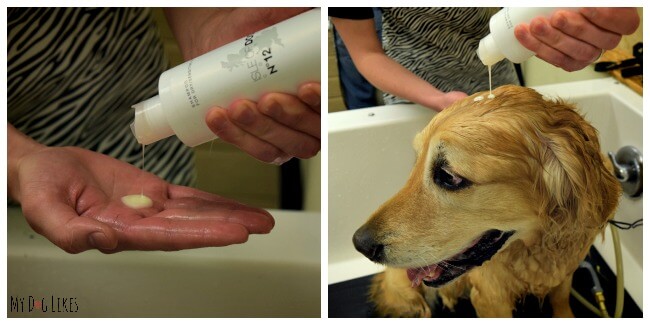 Formula #51 Heavy Management Conditioner
Also designed to nourish dry skin, Formula #51 is ideal for dogs with dry coats and also for long coats that need to be weighed down. This thick blue formula can be diluted or used "as-is" as a heavy cream conditioner. Isle of Dogs recommends spreading it evenly on your hands before applying which is great for keeping track of the spots you've already covered!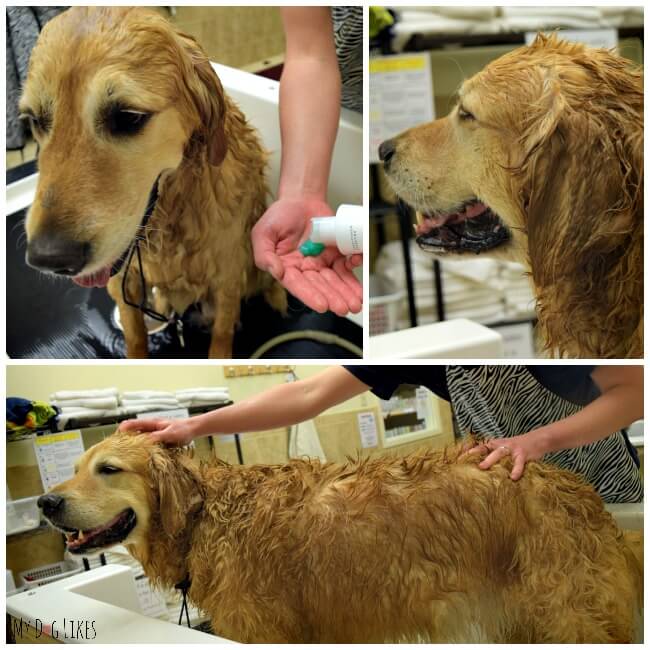 Why MyDogLikes Isle of Dogs Shampoo and Conditioner
Harley is especially prone to itchy allergy sensitive skin. Every spring since he became part of our family we have had to deal with ear infections, skin rashes/infections that require medical intervention. As we have come to understand Harley's needs as a whole, we have a greater appreciation for the role that diet, exercise, and personal care/maintenance play in keeping him healthy.
We love taking Harley to the groomer and know that it plays an important part in keeping him healthy. However, even these necessary visits can be really hard on his skin. When we were first introduced to Isle of Dogs, neither Kevin or I could have envisioned achieving groomer quality results (plus some) on our own. We were skeptical that something "custom" could really stand out from all of the other products that we have tried.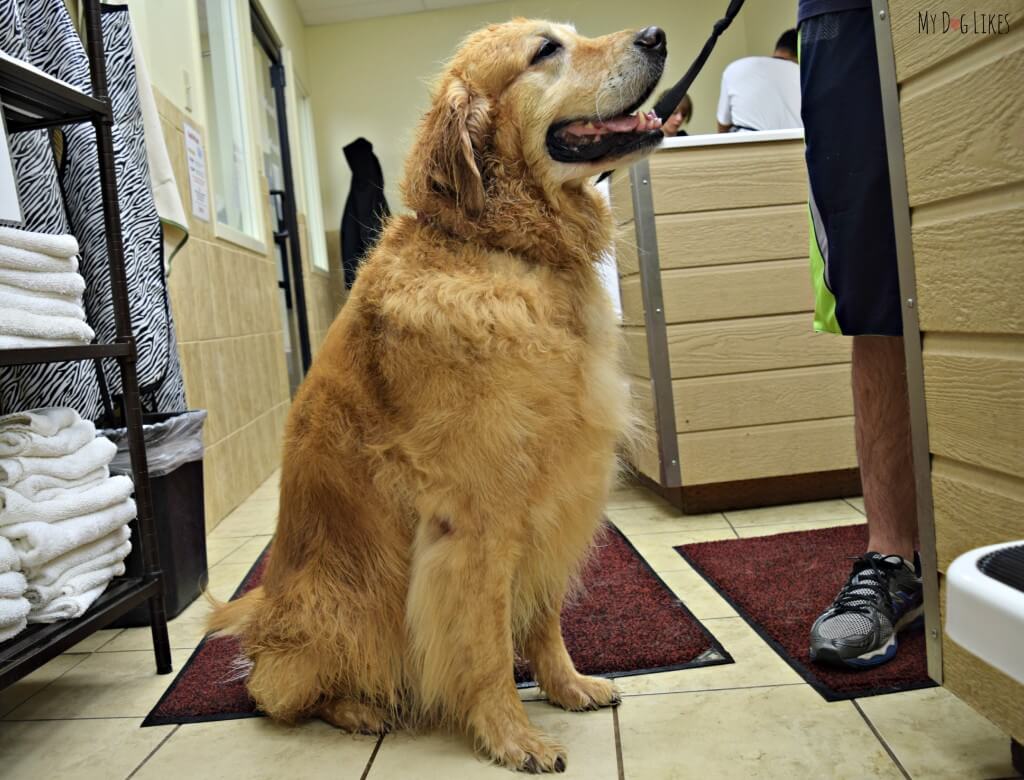 Well, everything we had imagined was turned on end after our first conversation with Isle of Dogs. Immediately we felt as though we had individuals who were interested in hearing about our boys and their special needs.
It wasn't just talk either! We described their skin and coats as itchy, allergy prone, and easily tangled. What we received were exactly the right products to leave Harley's coat puppy-dog soft and his skin clear as the sky.  There was never any redness, skin irritation, or excessive licking that is sometimes the result of at home baths.
I sometimes feel as though his coat can lose its luster after DIY baths, but days later not only does he still smell delicious, but he is as fluffy and SOFT as can be!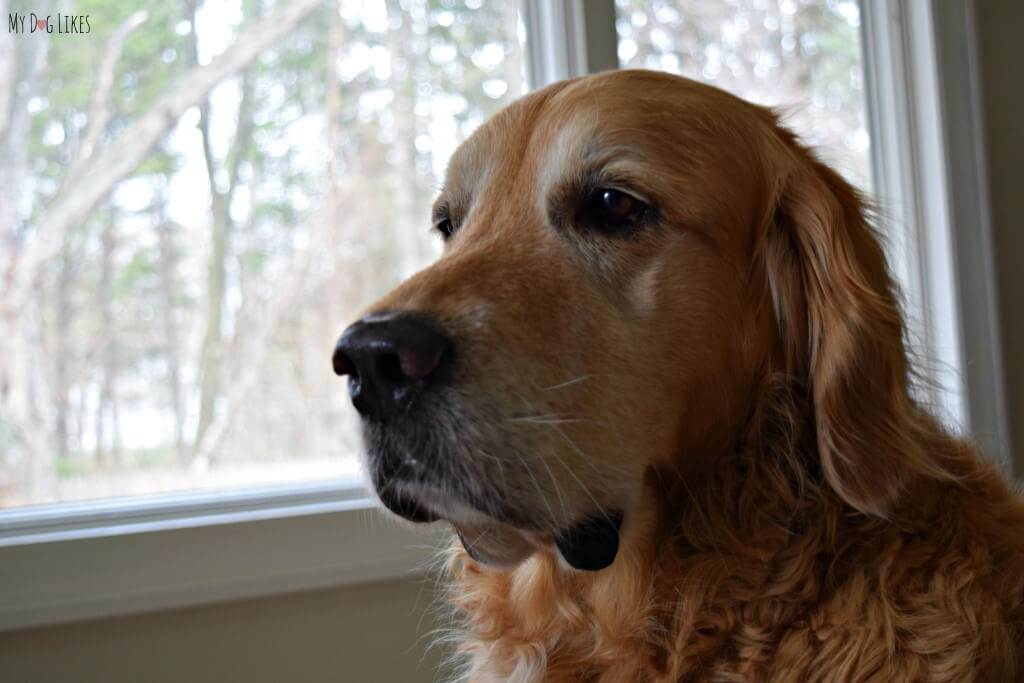 Look at him! I CANNOT STOP TOUCHING HIM (and smelling him).  
Whether your dog has special needs because of allergies, color, coat, etc-there is something at Isle of Dogs that will meet his/her needs. Isle of Dogs Shampoo and Conditioning products stand out not only for their commitment to transparency and care for your dog, but for the superior, professional quality results they produce.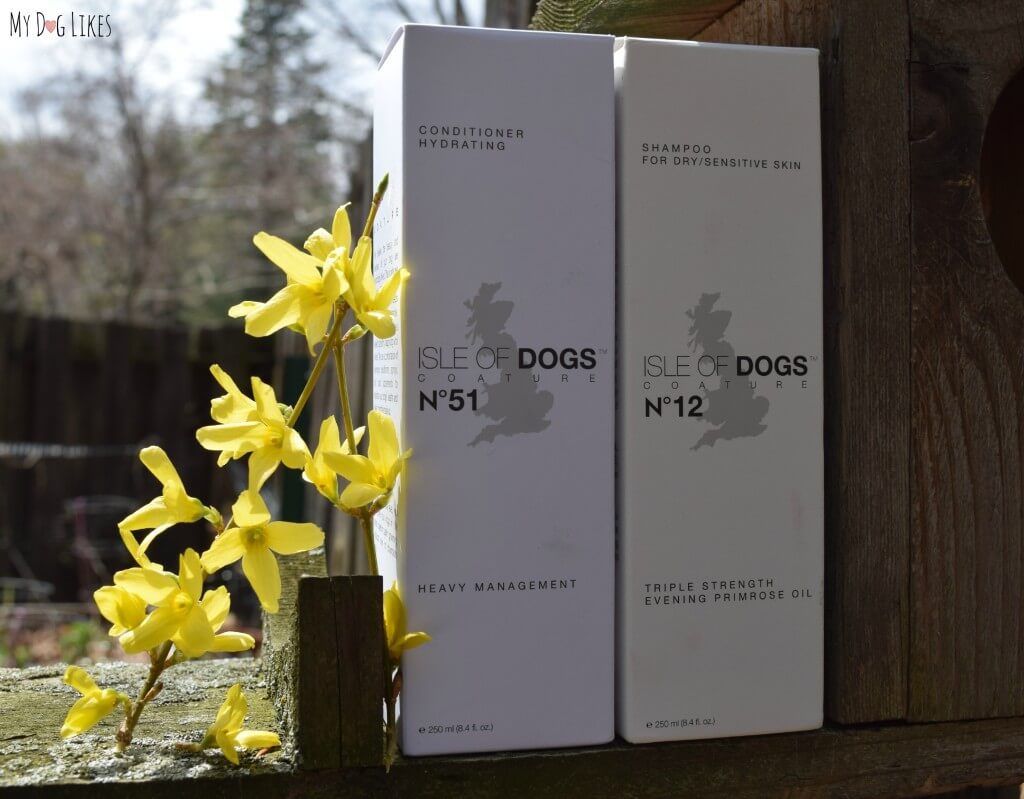 Interested in creating a custom grooming experience for your dog?
Click here to shop Isle of Dogs on Amazon
Wondering what to do between baths? Check out our Isle of Dogs "between bath" products review – designed to keep your dog looking and feeling so fresh and so clean!