Part of our mission at MyDogLikes is to find great pet products and share them with our readers. After years of frustration with products that weren't worthy of our boys or didn't meet our quality standards, we started this site to share our hits (and misses) to help you make well-informed choices for your favorite furry friends.

Nothing but the Best
Recently, we were contacted by Steve from Doggie Days Boutique. His story is not so different from ours. When he brought home his first dog, Tux, he was shocked at the sheer number of products that were out there…..and how few of them met his quality and durability standards!
With his passion for pets as a driving force, Steven began searching for unique and durable products, healthy food and snacks. Doggie Days Boutique, an online pet store, was started as a way to provide dog and cat owners with access to unique products that have been vetted using his years of experience. Every product that you find on Doggie Days Boutique are things that Steve would buy for Tux, nothing but the best!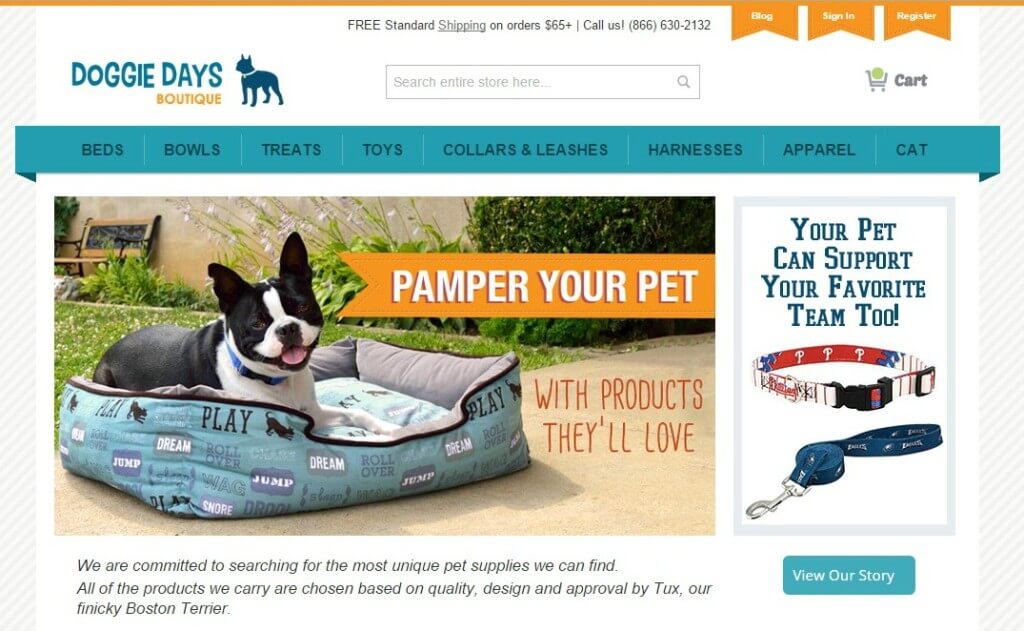 The Doggie Days
Given our similar missions, we were excited when Steve asked us to share DoggieDaysBoutique.com with our readers. After looking around the site, we were super excited to see some of our favorite brands (and others we are interested in learning more about).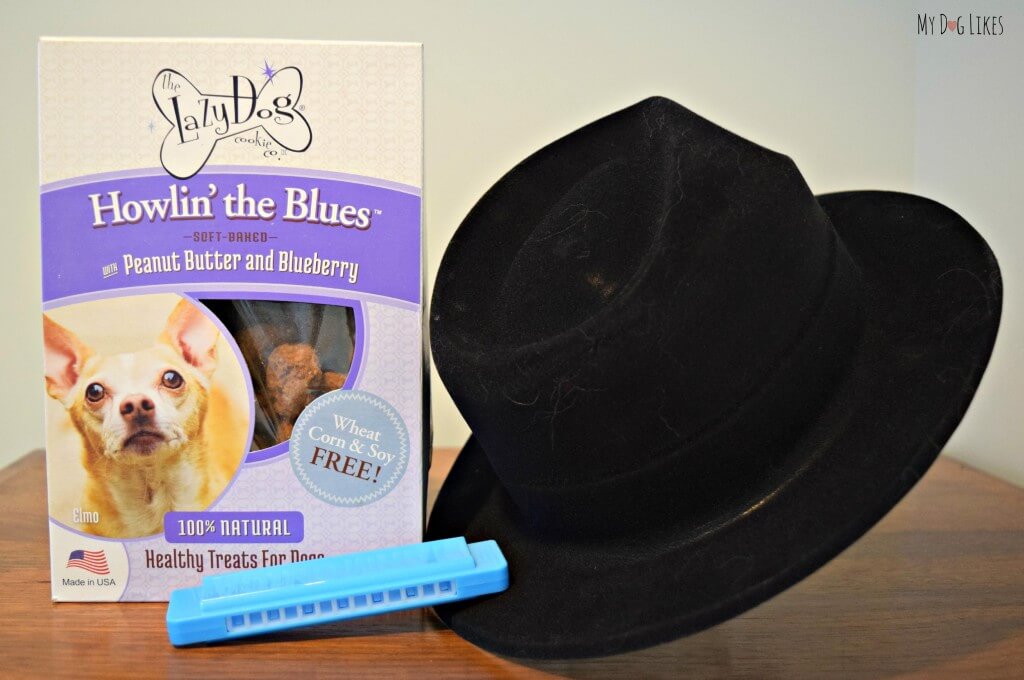 Before we recommend anything to our readers, we like to give it a try. Steve was on board and sent us one of his favorites from his treat collection!!
Introducing The Lazy Dog Cookie Co.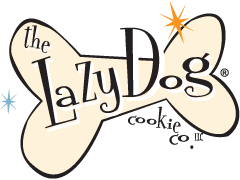 The Lazy Dog Cookie Co. was started in 2001 by a husband and wife team, Amy and Keith. Less than 6 years later, and several cross-country moves later, the two left their jobs in corporate america, to pursue their passion full time in Saratoga Springs, NY (one of our favorite pet-friendly towns)! Using only simple beneficial ingredients, they describe their treats as "viciously delicious, and naturally nutritious".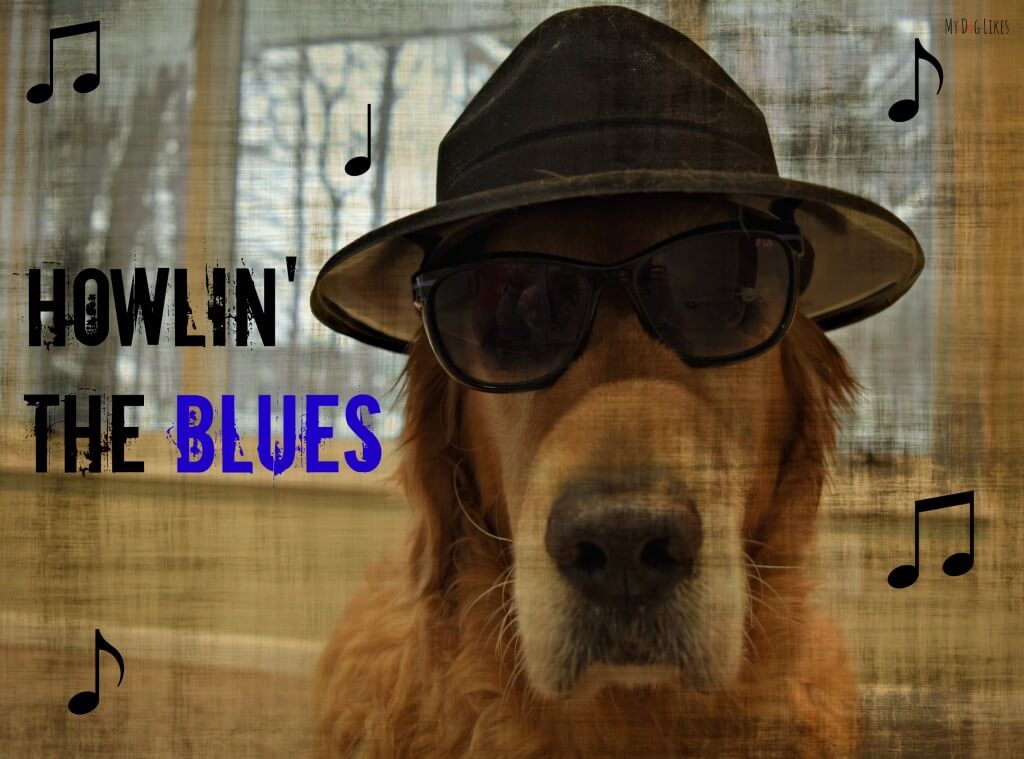 The Lazy Dog Cookie Co. never use any fillers, preservatives or artificial "stuff". All treats are wheat and corn free,and there are also soy and grain free options too! Compassion for all animals runs deep and all products are vegetarian and vegan. When it comes right down to it they're just good wholesome treats you can feel good about giving your dog.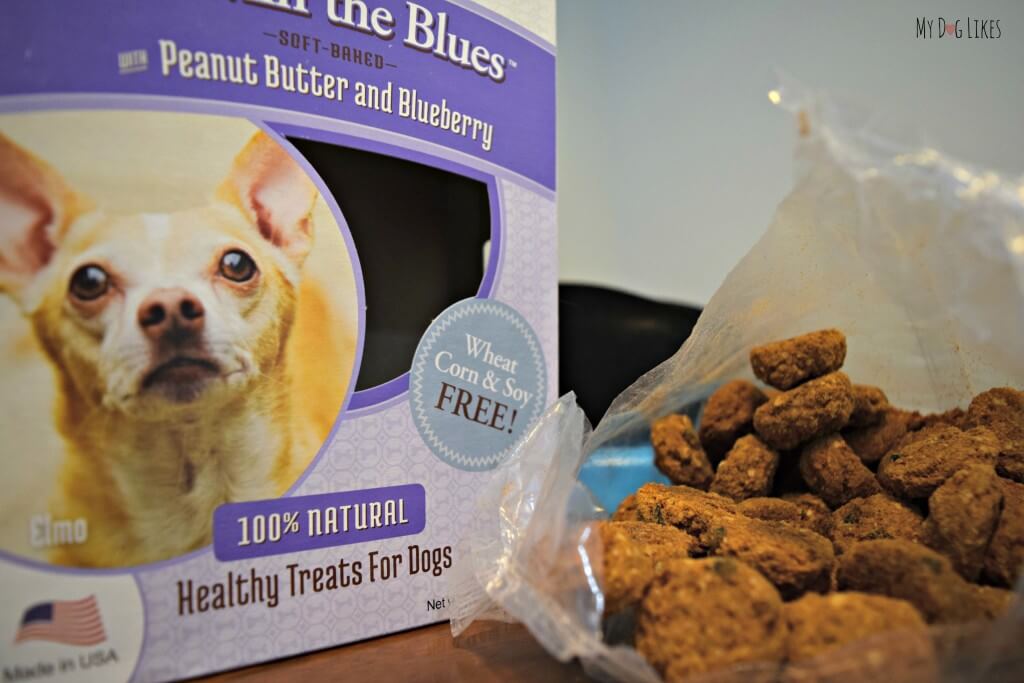 Giving Back
What's more just like our friends over at Good Reasons Dog Treats, The Lazy Dog Cookie Company has paired with the Saratoga Bridges a local organization that provides meaningful work opportunities for developmentally disabled adults! The Lazy Dog Cookie Co. also helps animals in need, working with the Mohawk Hudson Humane Society, Animal Protective Foundation and Homes for Orphaned Pets Exist by donating treats! Recently, The Lazy Dog launched two new products to support adoption, The Original Pup-PIE Happy Adoption Day and Buy a Bone, Help Give a Dog a Home 6" jumbo bones. Both products give back 5% of sales to support animal welfare organizations.
Howlin' the Blues-Soft Baked with Peanut Butter and Blueberry
These treat are packed with natural goodness! Their ingredients are top notch and straight out of your own kitchen: Oats, Canola Oil, Cane Molasses, Peanut Butter, Pumpkin, Rice Flour, Oat Flour, Flax & Blueberry. Natural, healthy, and yummy!!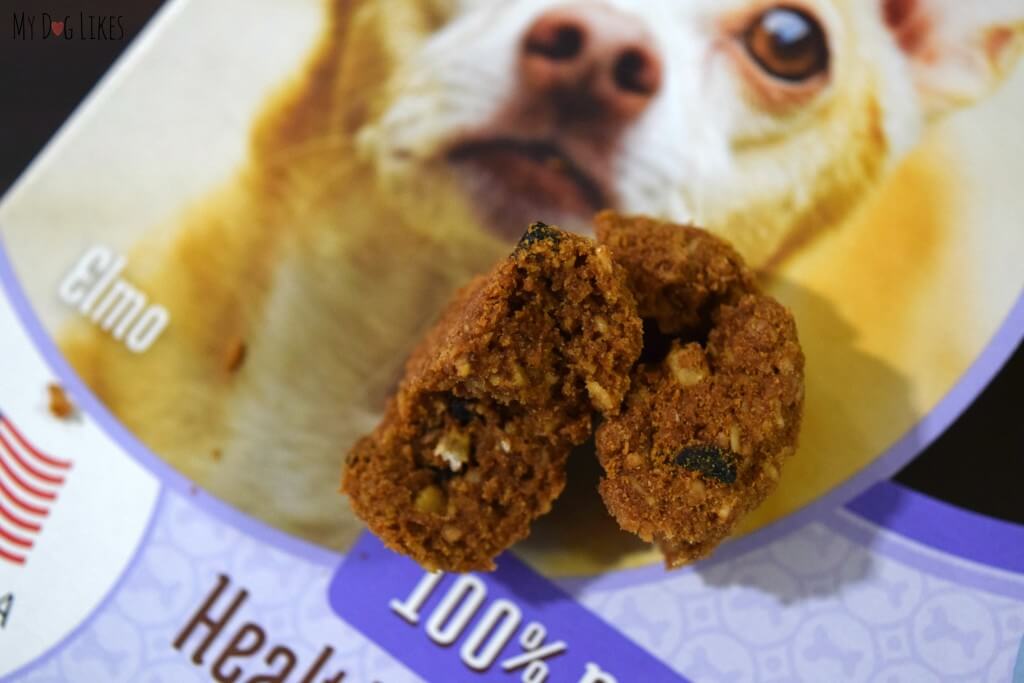 So do we approve?!
A resounding 8 paws up….plus some human thumbs!! We love that the ingredients are all natural and healthy for our pups. At only about 24 calories per quarter-sized treat, these are a great option, even for a pup who is watching his weight! They are soft-baked and easily can be broken into smaller pieces for dogs who love are willing to share! Breaking these treats open, reveals what makes these treats so special – recognizable, wholesome ingredients! They smell like a homemade cookie…Your pups will come running!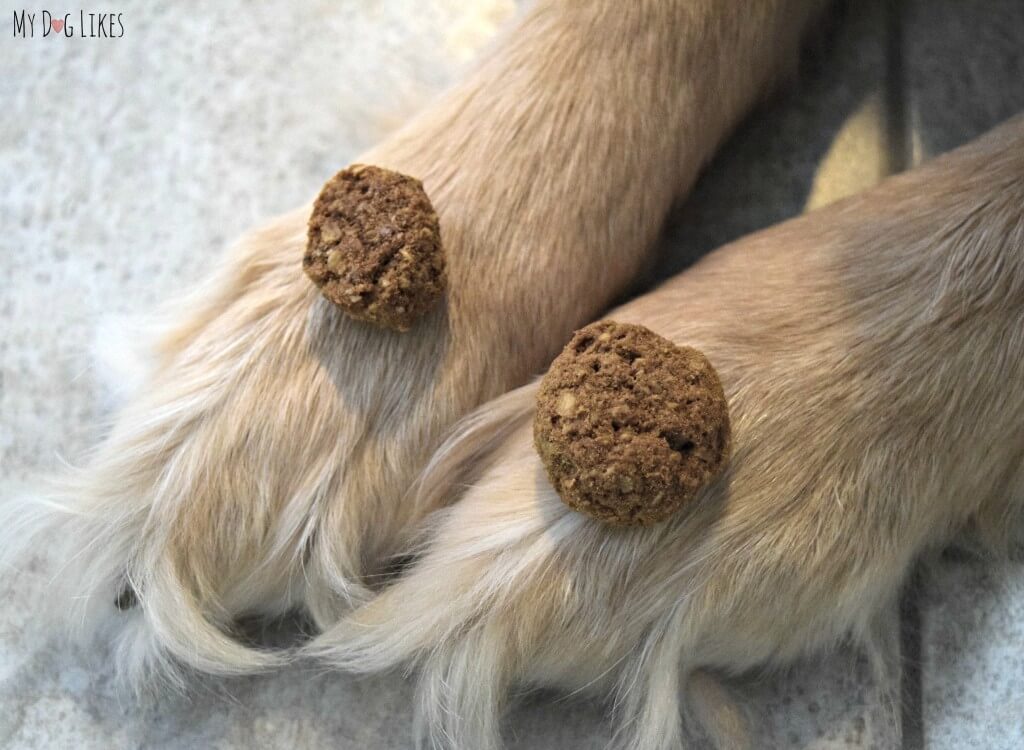 Quality Products….Quality Site!
The Lazy Dog Cookie Company is just one of the many high quality brands that are sold on DoggieDaysBoutique.com. It is clear that great care has been taken to choose brands that are not only good enough for Tux, but for your dog too!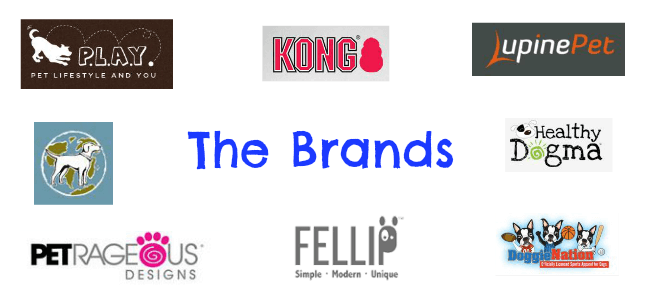 Ordering on DoggieDaysBoutique.com was easy! We received our shipment quickly and all product inquiries were answered efficiently, and professionally.

The hardest part of shopping on DoggieDaysBoutique.com….Choosing what you might like to try first!
How would you like to try out DoggieDaysBoutique.com?