Charlie, the million dollar smile man, knows how important it is to have clean, fresh, teeth. While dental care is important all year round, its especially on his mind during February which is Dog Dental Health Month.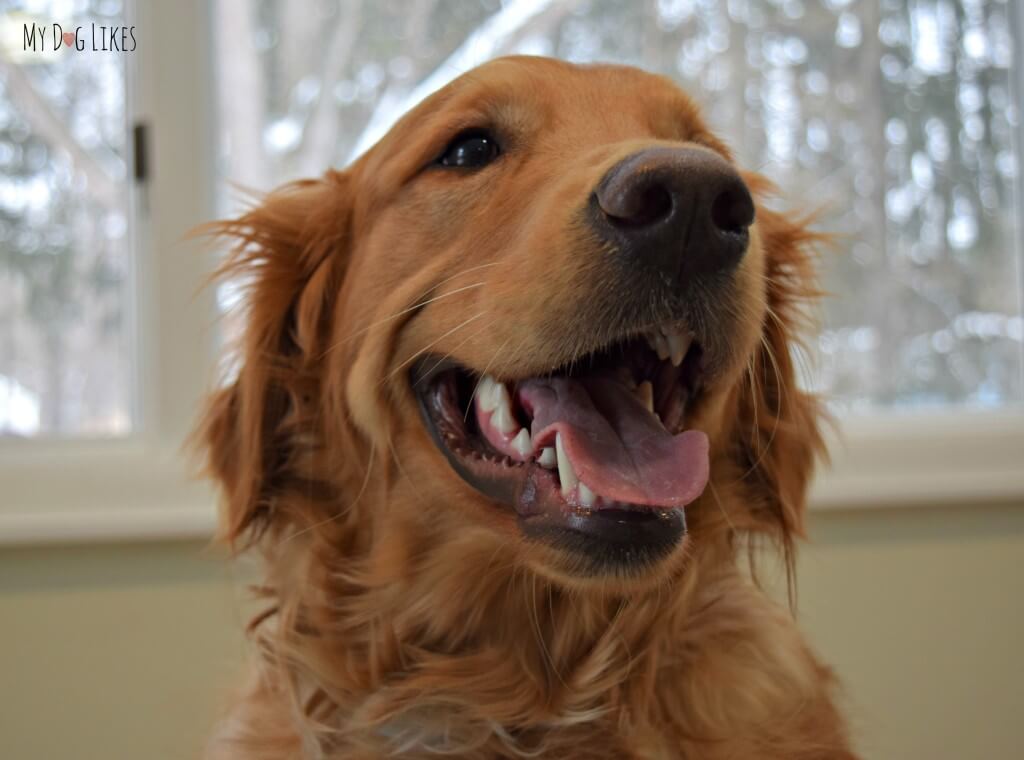 Even a silly puppy like Charlie knows that good dental hygiene can help to combat periodontal disease, a serious but preventable problem, that occurs in about 80% of aging pups!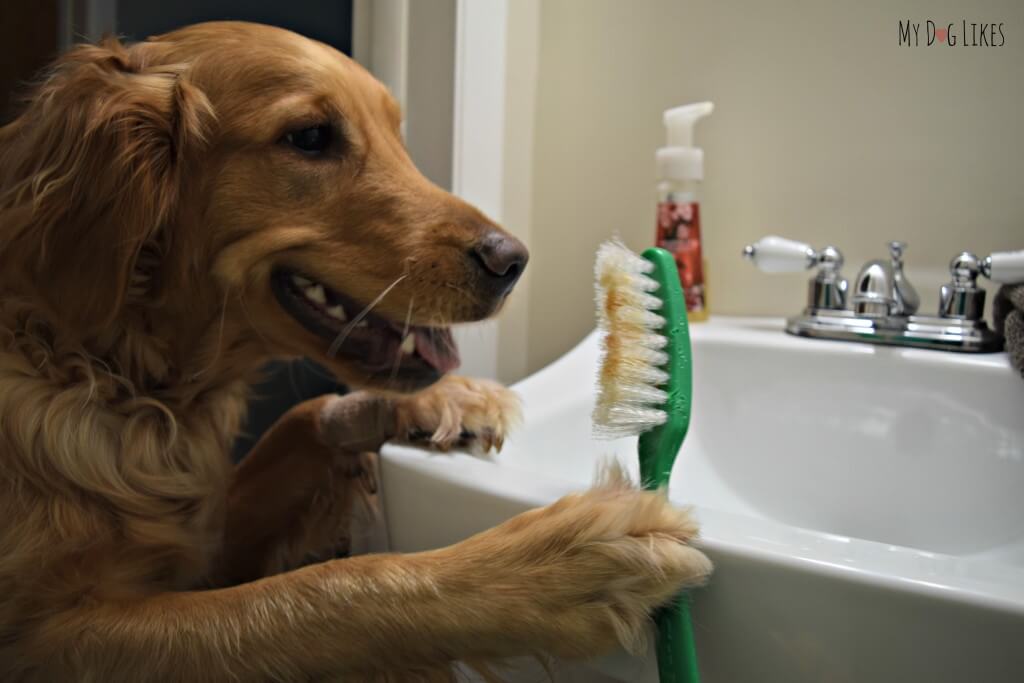 Charlie knows that regular brushing goes a long way in keeping his teeth healthy.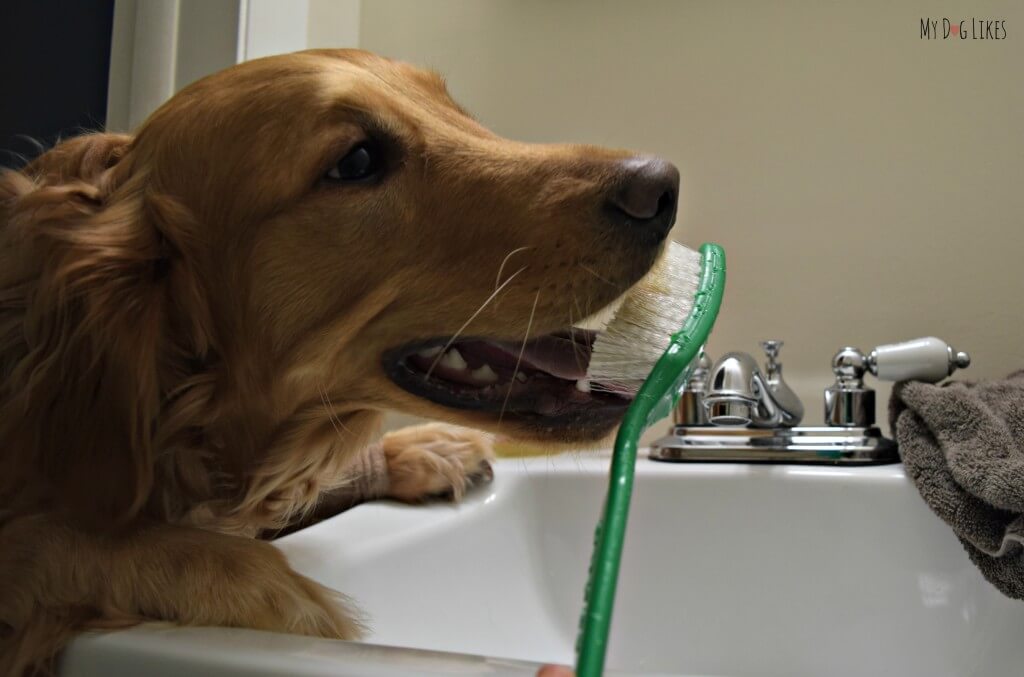 He can't help but notice that he doesn't brush as often as Mom and Dad and worries that his 24k smile might become tarnished. What's a dog to do?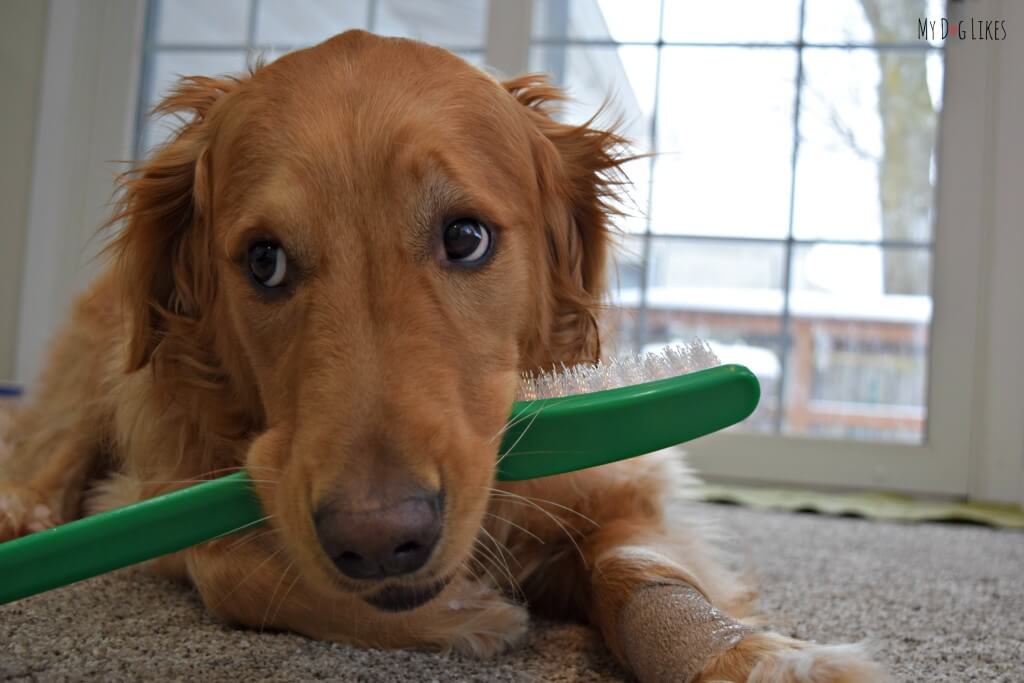 Lucky for Charlie, Harley knows just what to do. While regular veterinary care and brushing is important, he knows that there are things he can do BETWEEN brushings to keep his breath fresh and his teeth clean… Dental Chews!!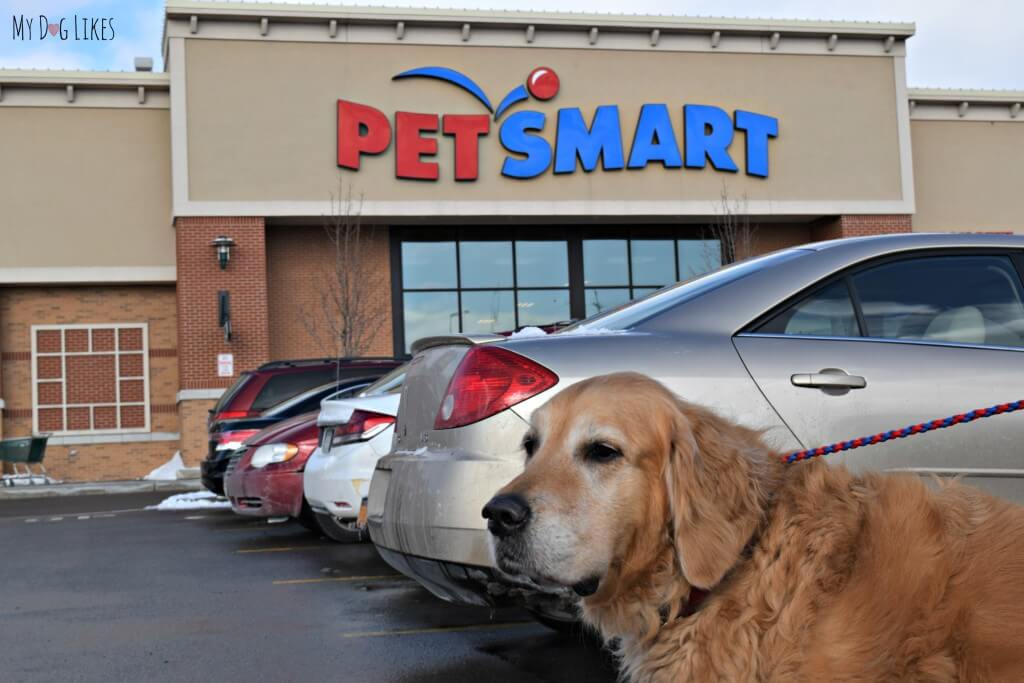 Off to the pet store!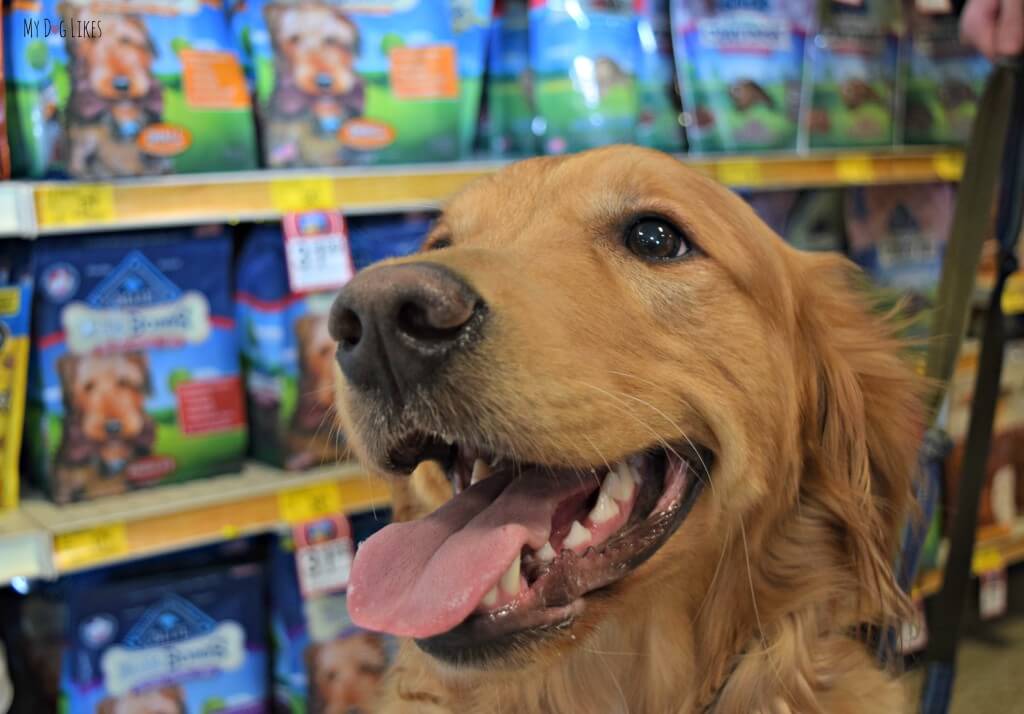 Introducing Blue Buffalo Dental Chews for Dogs
With so many choices, it can be hard to pick the perfect one. One of MyDogLikes' personal favorites is Blue Buffalo Dental Bones, the only dental chew that also has ingredients used to support joint, heart, and immune system health!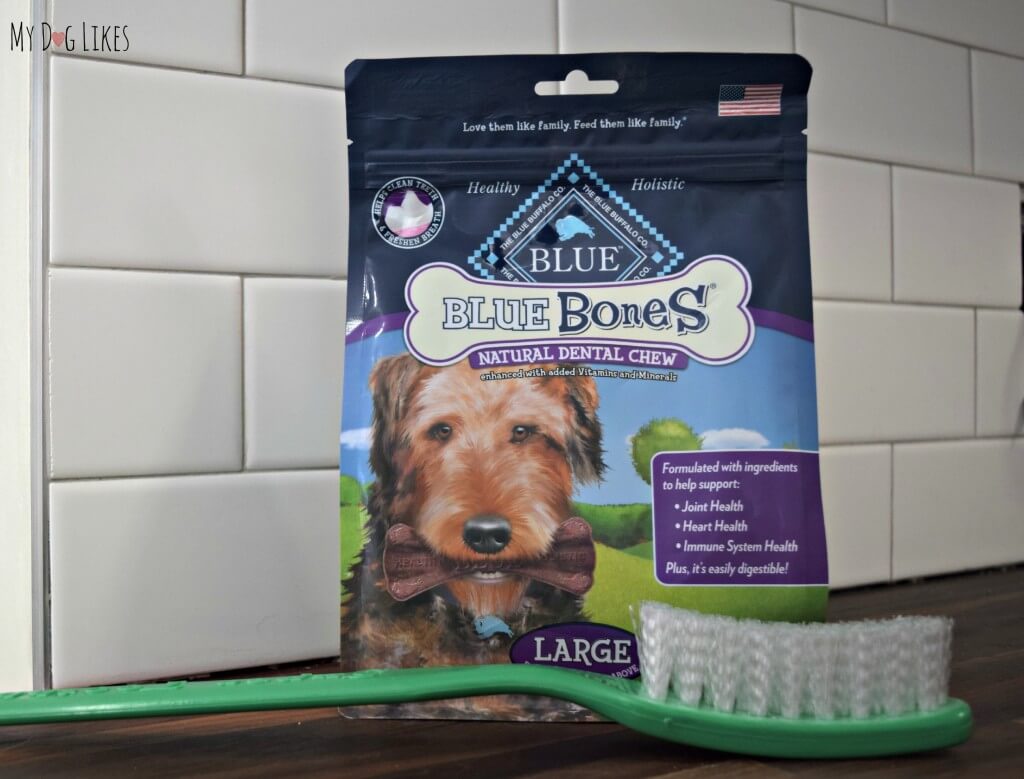 You will never find any meat by-products, corn, wheat, or soy in BLUE Bones Dental chews. Only the finest natural ingredients come together to form these highly digestible (and yummy) bones.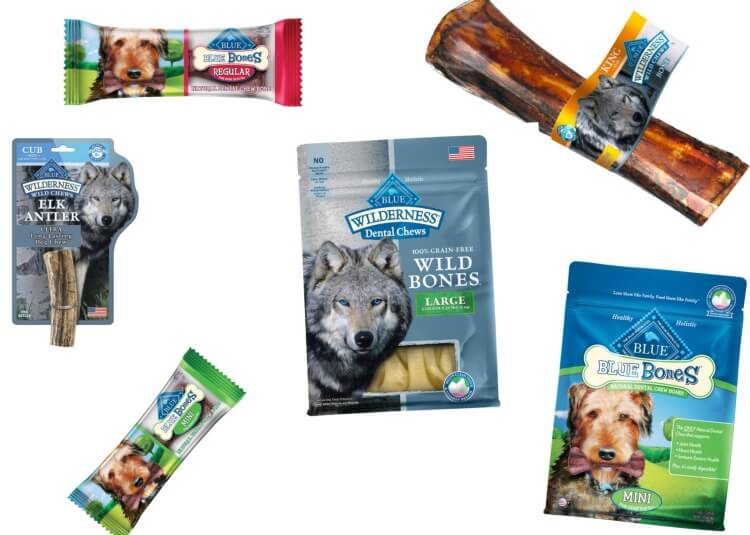 BLUE Bones come in 4 different sizes (mini, small, regular, and large) and also Puppy and Wilderness grain free varieties. We chose the large which is for dogs 50lb and up! The boys are strong chewers, small bones just won't cut it!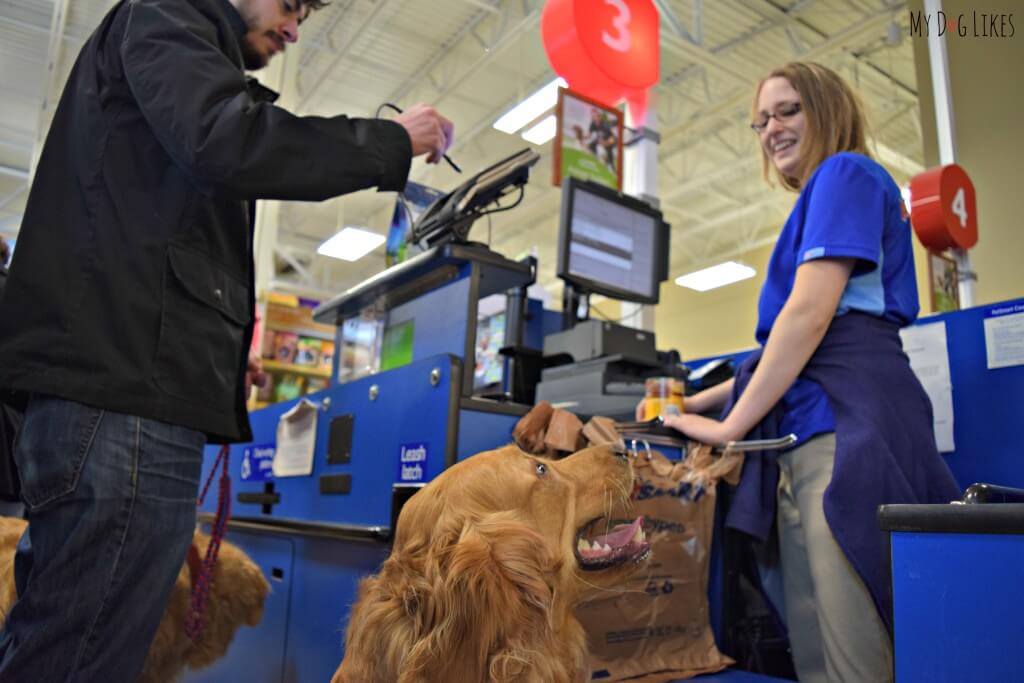 Off to the register, man are these people nice!
Blue Buffalo Dental Bones Review
You might think that dental chews such as BLUE Bones, which are designed to clean and freshen breath, might be minty or medicinal, but you'd be mistaken! These chews are no joke and smell delicious and smokey!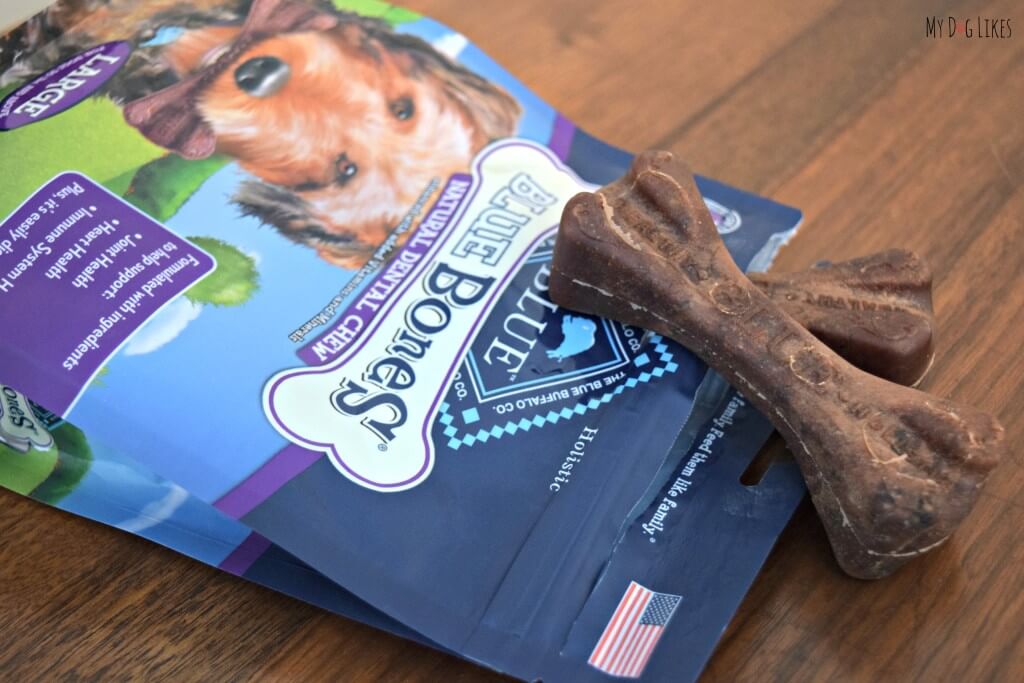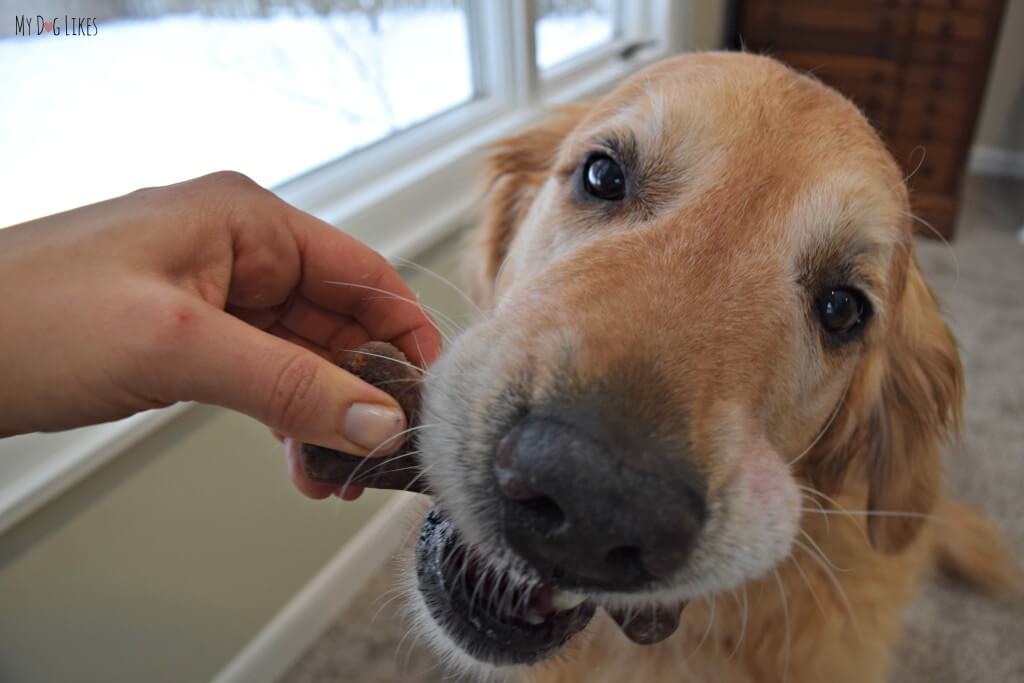 In fact they were so tasty the boys wanted another,  but Mom reminded them that one-a-day is plenty to keep the dog dentist away.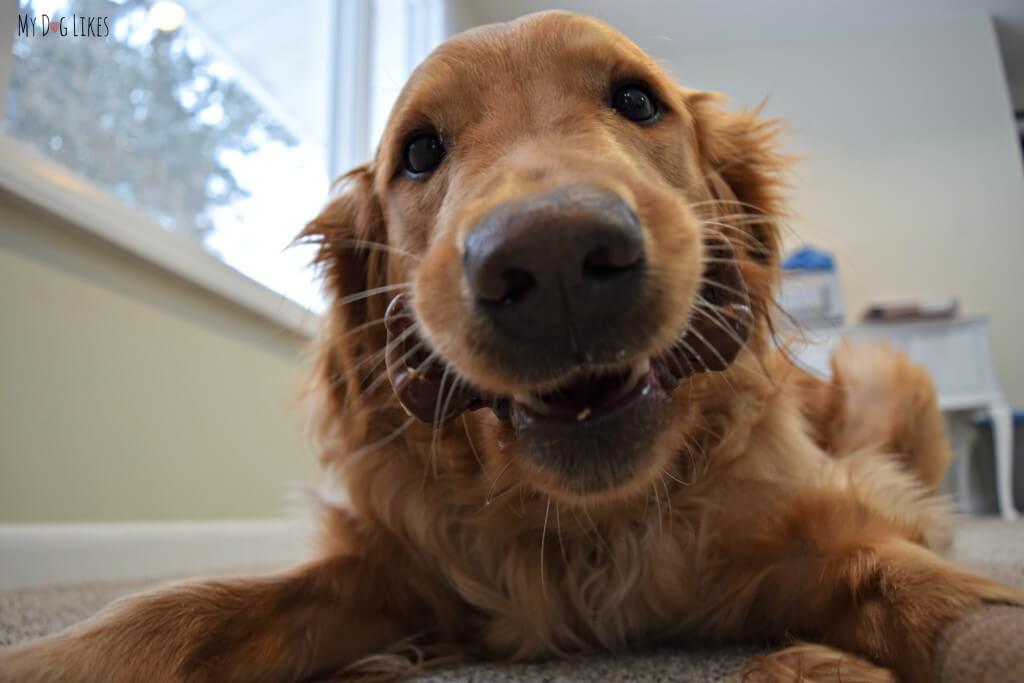 Why MyDogLikes Blue Buffalo Dental Chews
Recently, we got a scare with Harley. At his latest vet check up, he had a chipped tooth and a mass growing in his mouth. We routinely check his mouth and body for lumps and bumps and were shocked by this discovery. He has a procedure scheduled to remove the mass and clean his teeth. He will be OK. For now, we are supposed to watch the chipped tooth to make sure that it doesn't get infected. Our best chance at keeping his mouth healthy is to continue with good oral hygiene.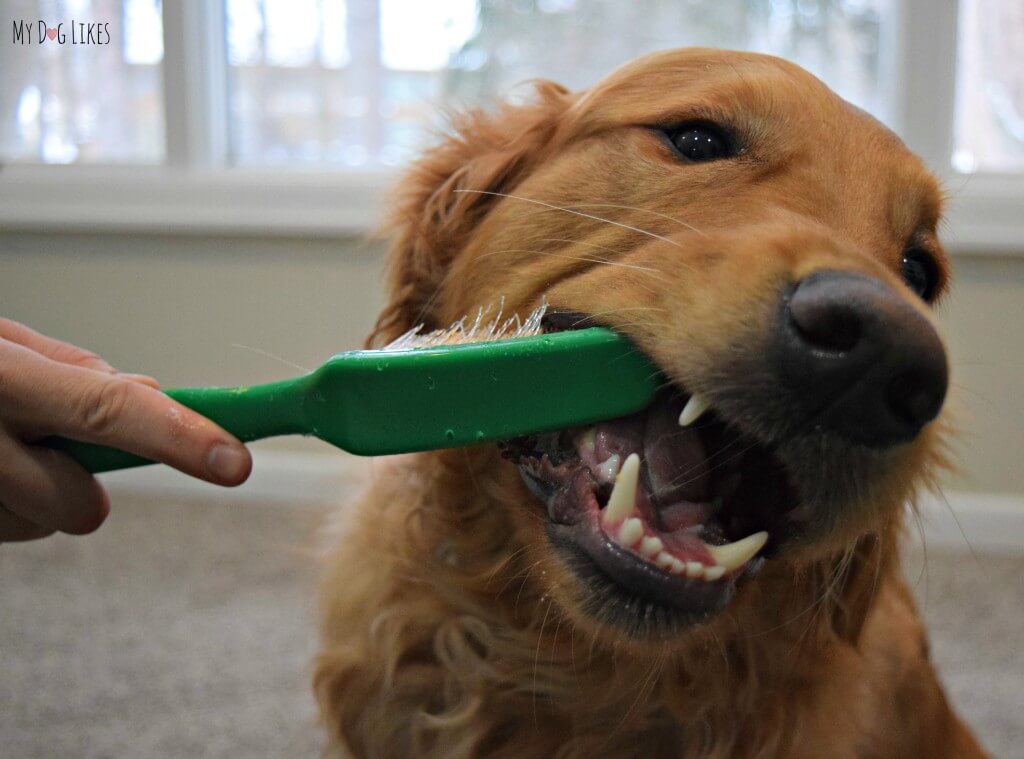 This means a combination of regular brushing, and dental chews such as Blue Bones from Blue Buffalo.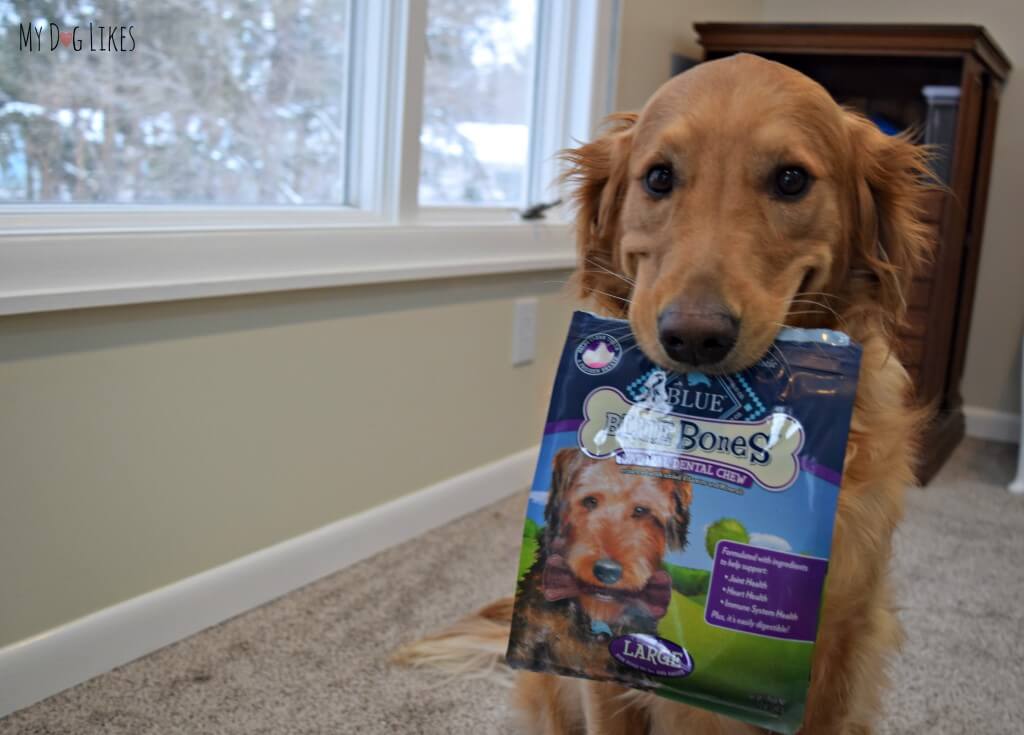 Now that's something to smile about!
Want to try out Blue Buffalo Dental Chews for Yourself?