When it comes to interesting shaped dog toys, nobody does it better than West Paw Design.  They have a knack for creating toys that will attract a dogs attention and keep them mentally stimulated during play.  With great experiences in the past with the Hurley and the Bumi, we were of course intrigued when stumbled across the Tizzi while stocking up on supplies for our new puppy Charlie.
Introducing the Tizzi Dog Toy
The Tizzi is another in West Paw Design's line of Zogoflex dog toys.  For those unfamiliar with West Paw, Zogoflex is their uniquely tough and pliable material.  It is also buoyant, washable, non-toxic and recyclable.  The Tizzi's shape is similar to a pair of legs. The two "appendages" can be flexed, pulled and twisted. There is even a special treat compartment hidden in the center portion of the toy.  The Tizzi comes in 2 different sizes and 3 colors.
Click Here to Check it Out on Amazon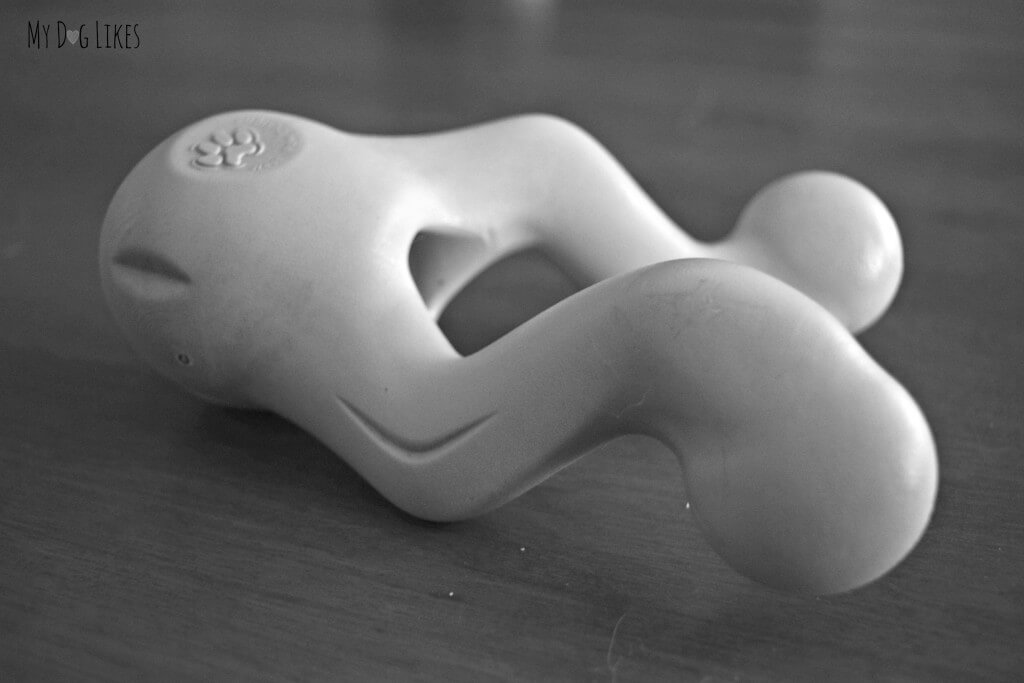 West Paw Design Tizzi Review
The Tizzi's unique shape makes for some very interesting play possibilities.  The two legs can be twisted together or left apart during use. The Tizzi is excellent for fetch and will always bounce unpredictably.  When the legs are twisted together and thrown it will spiral and its flight is reminiscent of the old NERF Vortex footballs.  This configuration also helps to hold a treat in the center, and you will have a blast watching your dog try of figure out how to get it. When the legs are separated, the Tizzi makes for an excellent tug toy for pet-owner or multi-dog interaction.  The Tizzi even floats for play in water.
Talk about versatility!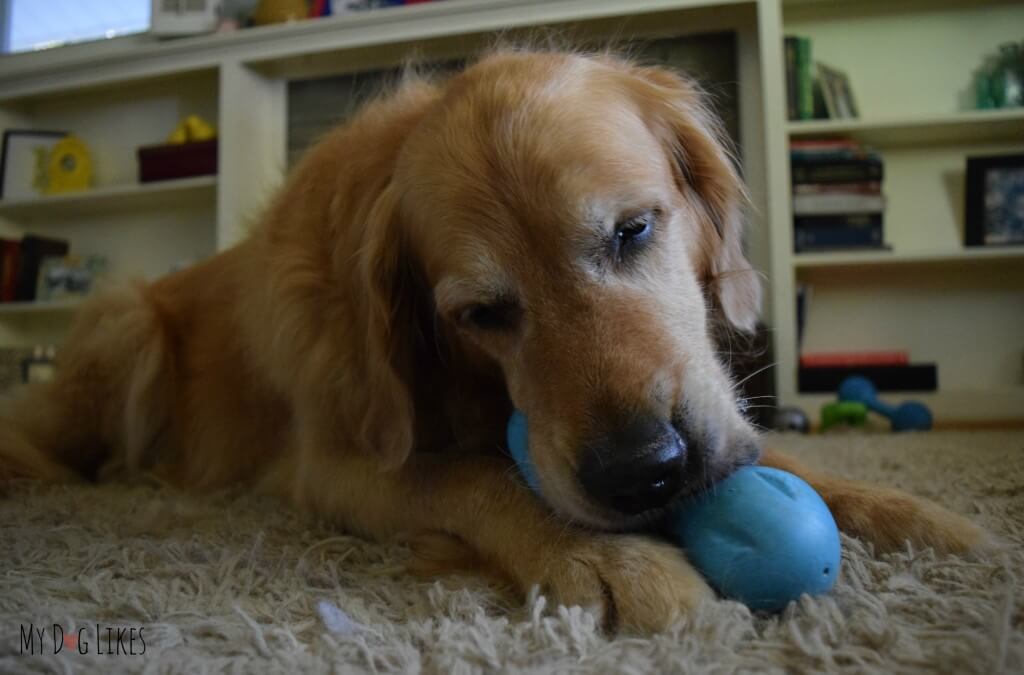 Why MyDogLikes the West Paw Tizzi
The Tizzi is an excellent dog toy which can stand up to some serious play. We have even included it in our list of the most durable dog toys on the market!  West Paw Design even offers a one time product replacement guarantee should your dog manage to destroy this toy! With the Tizzi's great combination of fun and durability this is a toy we highly recommend!