This post is sponsored by Tractor Supply Company and the BlogPaws Professional Pet Blogger Network. I am being compensated for helping spread the word about Tractor Supply Company but MyDogLikes only shares information we feel is relevant to our readers. Tractor Supply is not responsible for the content of this article.
I often look around at my beautiful fur-family and feel completely overwhelmed with love. The joy that Harley, Charlie, Lucas, and Maxwell, bring to my life, is immeasurable. Likewise, the gratitude that I feel toward the people and organizations who helped to bring them into my life is profound.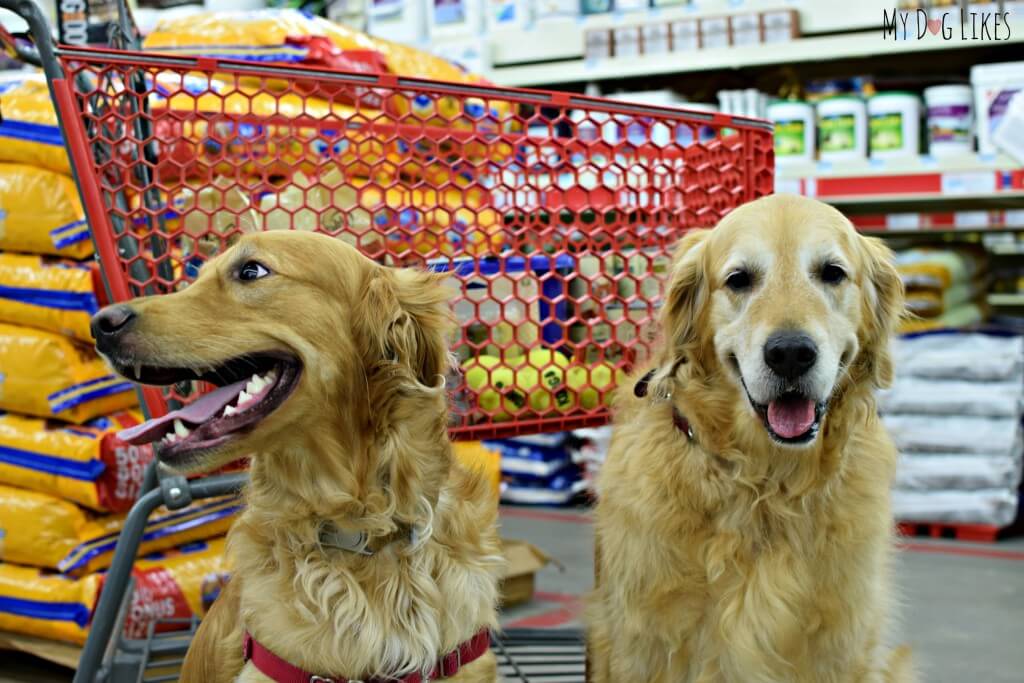 I have never met someone working at a shelter or with a rescue who didn't feel incredibly passionate about the work that they do. Despite the nobility in their work, at times the pet overpopulation problem feels insurmountable. Knowing that there are so many animals waiting for homes can be disheartening. Unless  individuals pull together as a community, there is little that can be done to improve the life of our most vulnerable members of society.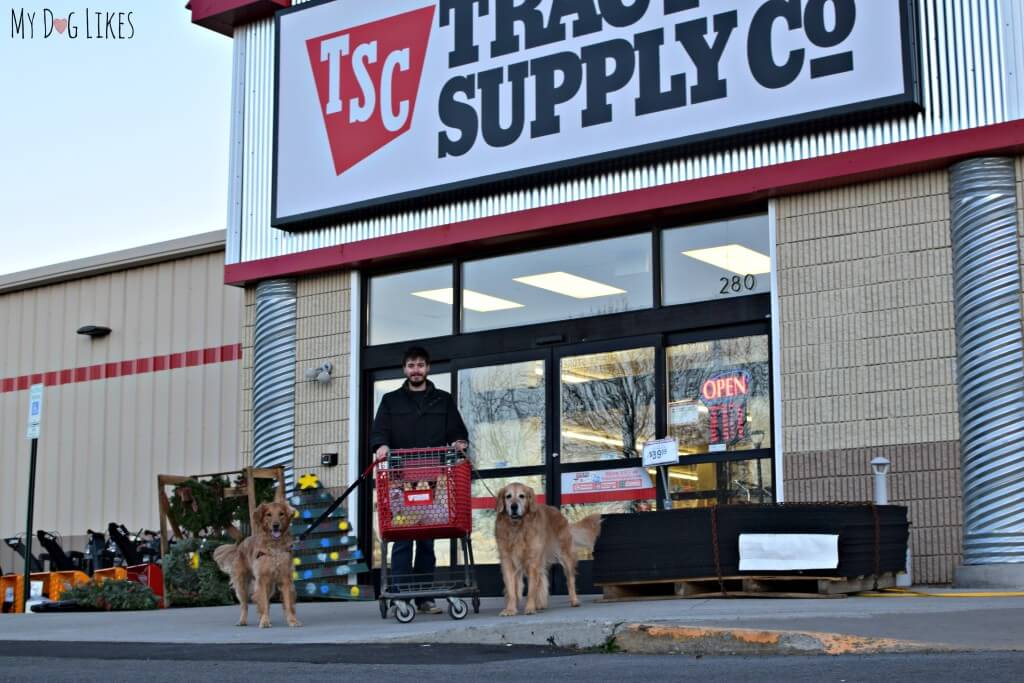 What would you say if I told you that the Tractor Supply Company®, known primarily for its high quality agriculture items, was right there in your community, working with you to support the rescues and shelters that you love?
About Tractor Supply – Not Just for Farmers!
More than just a farm and feed store, Tractor Supply carries all of the items that you need for your dog or cat. Among the products they stock are comfy beds, awesome accessories, health care items like flea preventatives, and all of the toys, treats, and food your pup could need! If you think that Tractor Supply is only for farm dogs, think again!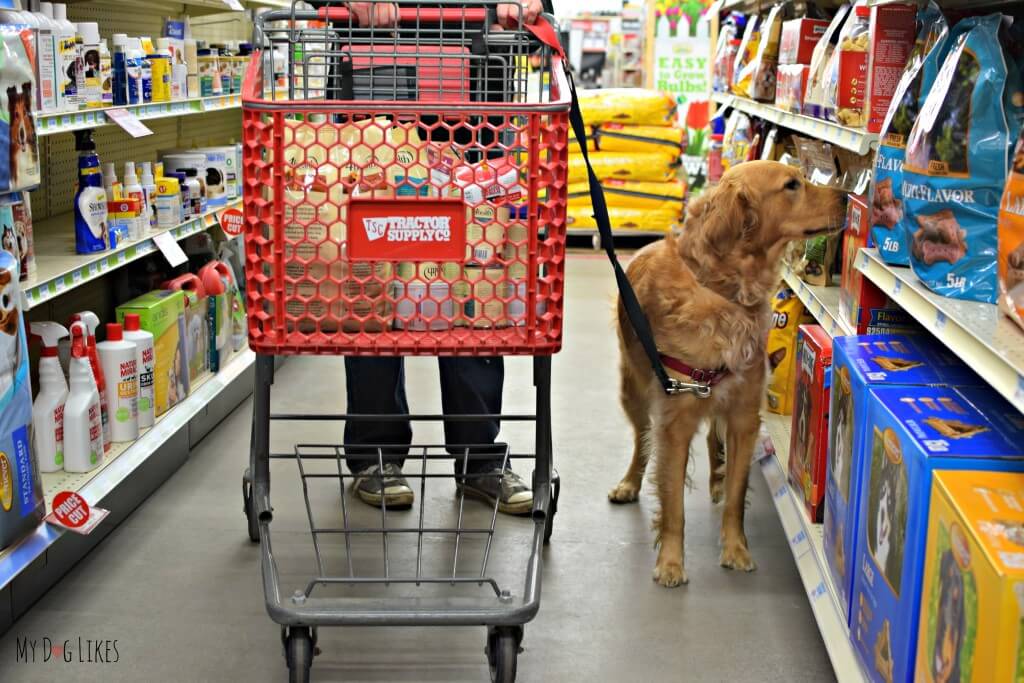 Tractor Supply carries many of the premium brands that you recognize and maybe a few that you do not, but totally should, including DogForDog® and 4Health®. DogForDog is an amazing company that makes all natural, made in the USA treats and DOGSBUTTER (think peanut butter for dogs!). They make healthy food and treats, but that's not all! For EVERY bag you buy, a bag is DONATED to a dog in need; providing them with wholesome nutrition while they await their forever home! Now that is a partnership I can get behind!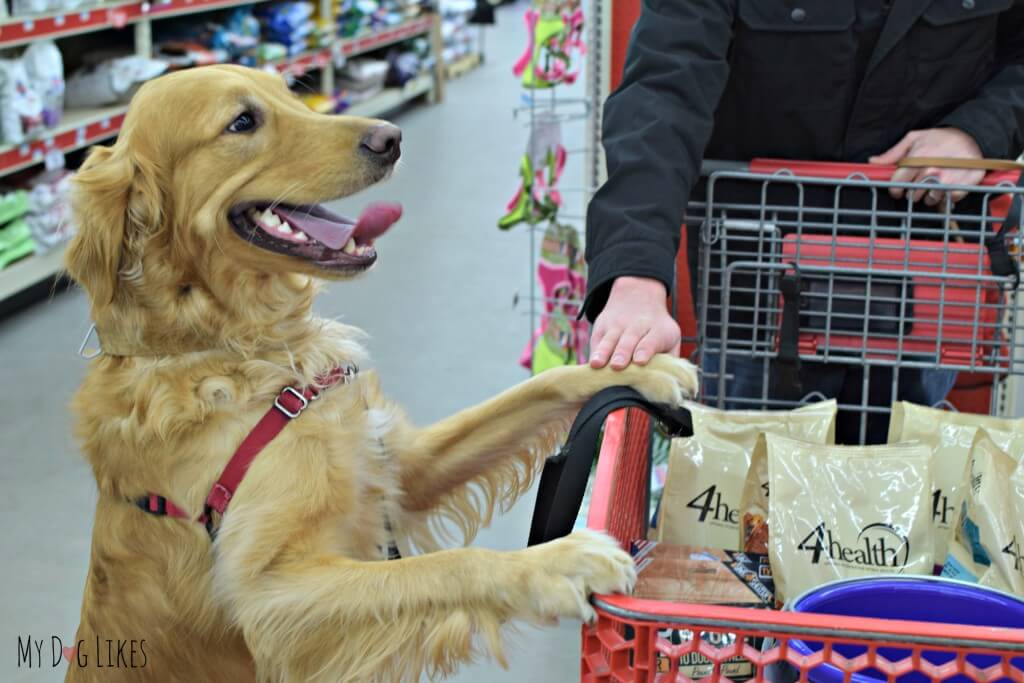 Tractor Supply is also the exclusive seller of 4Health, an affordable, premium-quality line of dog and cat food and treats that are made in the USA. Wondering if your picky eater or allergy sensitive pup could enjoy 4Health, chances are good that you will find a formula that works and grain-free varieties are available!
How Tractor Supply Gives Back
Another thing you may not have known about Tractor Supply is that the company is involved in charitable efforts nationwide and right in your own backyard. At a national level, Tractor Supply runs an annual social media contest that donates a total of $25,000 to 10 deserving organizations. They also provide low-cost, walk-in vaccination clinics through their partnership with PetVet Clinics!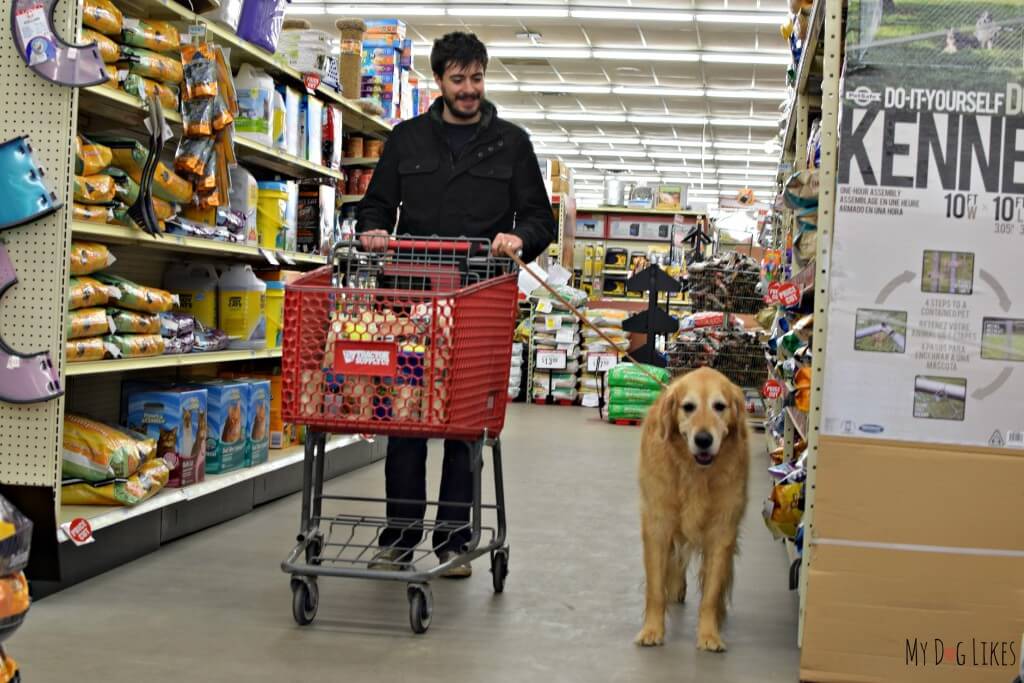 Locally, Tractor Supply plays host to adoption events and fundraisers for area shelters. You know how I know this? I represented my local shelter at a Tractor Supply in Geneseo, NY during their Pet Appreciation Week celebration where I was able to show off some adoptable animals and talk about community resources for pets in need. At the end of the day I was presented with a HUGE box of bones to take to the dogs. It turns out that customers and employees had been preparing for my arrival, and had purchased and donated throughout the week! Talk about a community that gives back!  
Charity In Action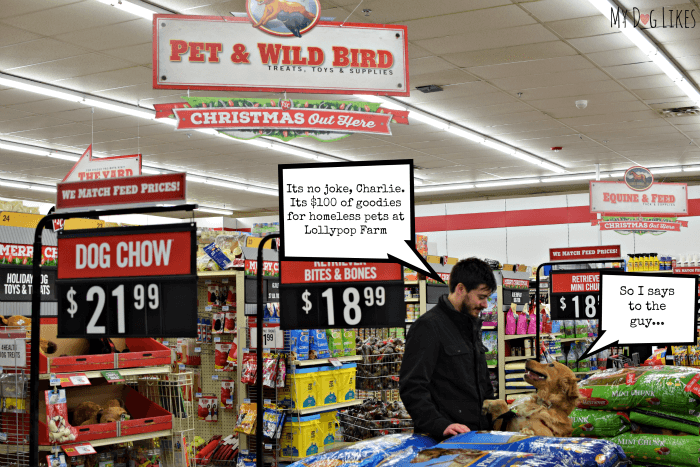 Given what I now know, I shouldn't have been surprised, but I was pretty shocked (happy, excited, ecstatic) when Tractor Supply presented me with a $100 gift card and told me to do good! Yes, you read that right-ONE HUNDRED DOLLARS to buy goodies for animals in need! Yes please!
So, who will be the lucky recipient? Lollypop Farm!
Lollypop Farm, the Humane Society of Greater Rochester is 501(c) 3 nonprofit organization that works to fulfill their mission of  building lifelong bonds between people and animals through education, community outreach programs and the prevention of cruelty. As an open admission shelter, Lollypop Farm takes in animals of all kinds (dogs, cats, small animals, birds, reptiles, farm animals, etc) from all over the state of New York-and beyond.  
Having worked at Lollypop Farm (where Lucas Kitty and Bad Max were adopted from), as an employee and now as a volunteer, I know first hand that the amazing work that they do would not be possible without the support of the community.
Let's see if Charlie can remember his whole list!
4 bags of 4Health Kibble – 2 Dog/2 Cat

1 pack of Kong Squeaker Tennis Balls

2 bags of Dog For Dog Training Treats

2 tins of KMR – Milk Replacement Powder

1 package of Nylabone Durachews (Size Small)

4+ Large Cans of 4Health Wet Dog Food

8+ Large Cans of 4Health Wet Cat Food
What will Lollypop Farm use this donation for?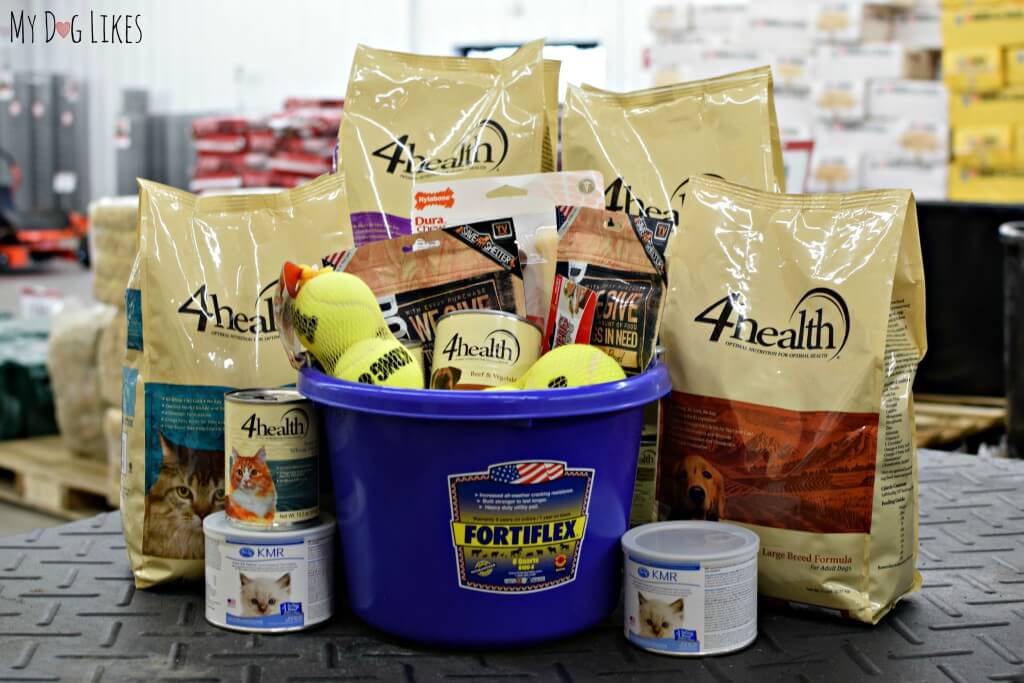 Here are 5 ways that your local shelter can use your donation:
Kibble – While feeding shelter pets is the obvious answer, community programs such as Emergency food banks help to keep animals whose families provide them with plenty of love, but may have fallen on hard times financially, with the food they need to get by for a short period of time. Kibble is also stocked in the humane officer's vehicles to provide to families in need or to be used to entice an animal that may be scared or hurt.
KMR Milk Replacement – If you have ever been in a shelter in early spring and early fall, you know what kitten season is. Very often young kittens are found and brought into shelters. These "bottle babies" require almost around the clock care from dedicated staff and foster families. KMR is the milk that will nourish these young babies and give them the best chance at surviving.
Training Treats – Many shelters teach their animals simple commands during their stay. For example, Lollypop Farm has a "sit and click" policy that encourages appropriate greeting and manners when kennel staff are with the dogs. In addition, donated treats can be used in behavior classes that are offered at your local shelter which help to teach manners to dogs who might otherwise be at-risk for surrender because of their behavior.
Wet Food – Kittens eat it up, helping them to make weight and become eligible for their spay/neuter surgery. The goal is to get them out the door and into the homes of  loving families! Wet food is also offered to dogs after their spay/neuter surgery to entice them to eat. Animals with special medical needs may also require a soft diet.
Toys – Toys are often used in behavior enrichment classes and during outdoor play time. Making sure that dogs stay cognitively engaged is so important because it helps them to show their best behavior to prospective adopters. After all, a tired dog is a good dog!  
Delivery Time!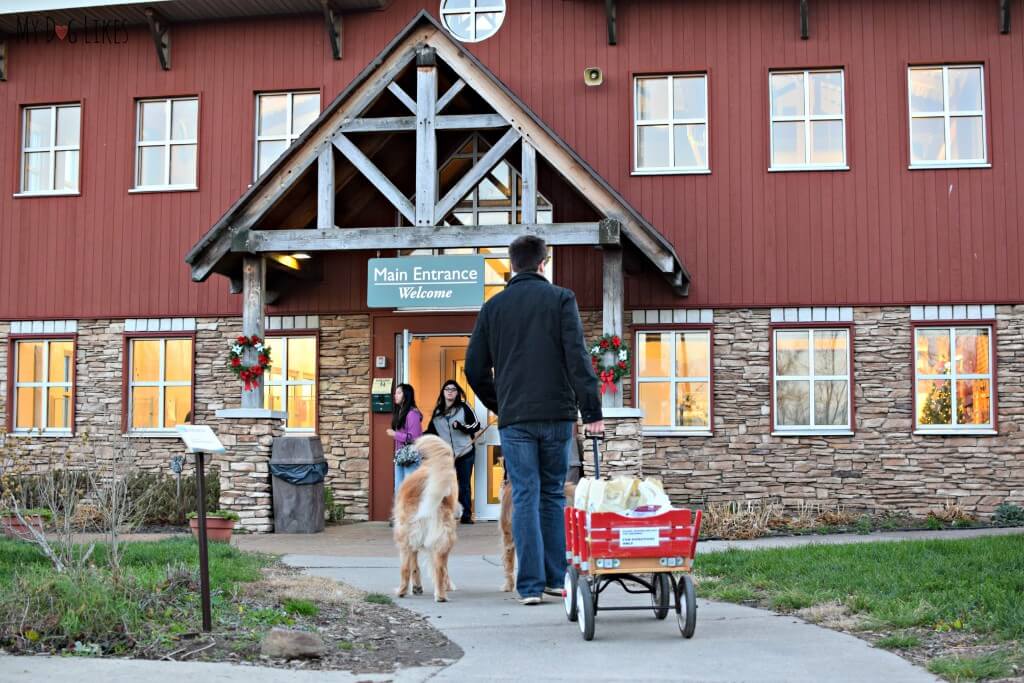 Charlie and Harley were so excited to take their special delivery to Lollypop Farm! They marched right in the front door with a wagon full of goodies and dropped them right in the donation bin! They love knowing that Tractor Supply's generosity will bring happiness and health to homeless pets in the community!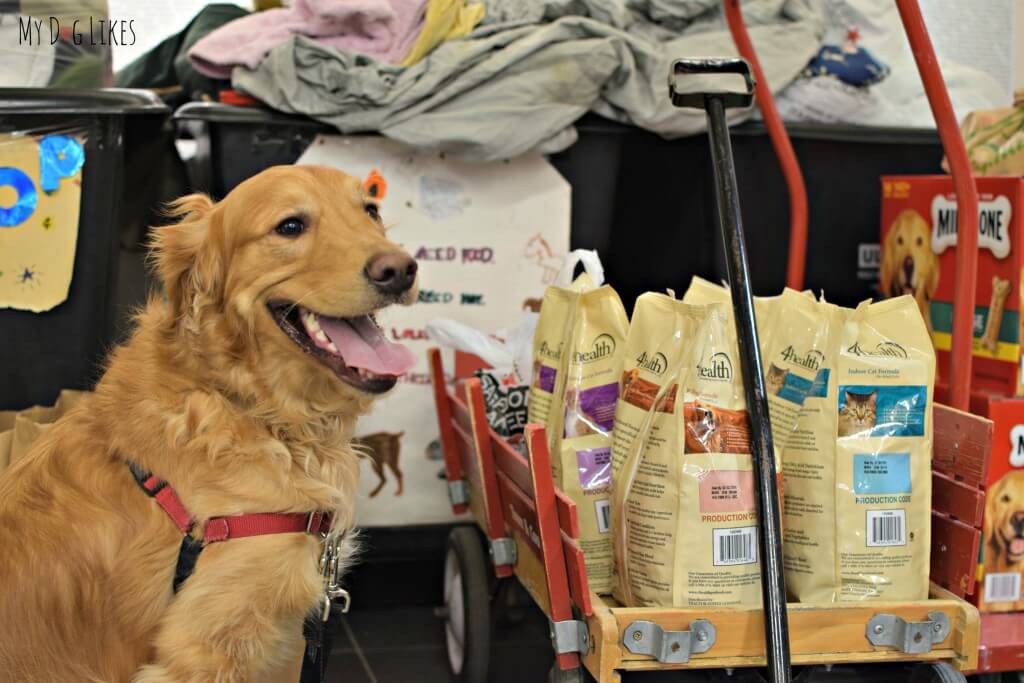 Of course, they couldn't waste an opportunity to say hello to some old friends and get some belly rubs!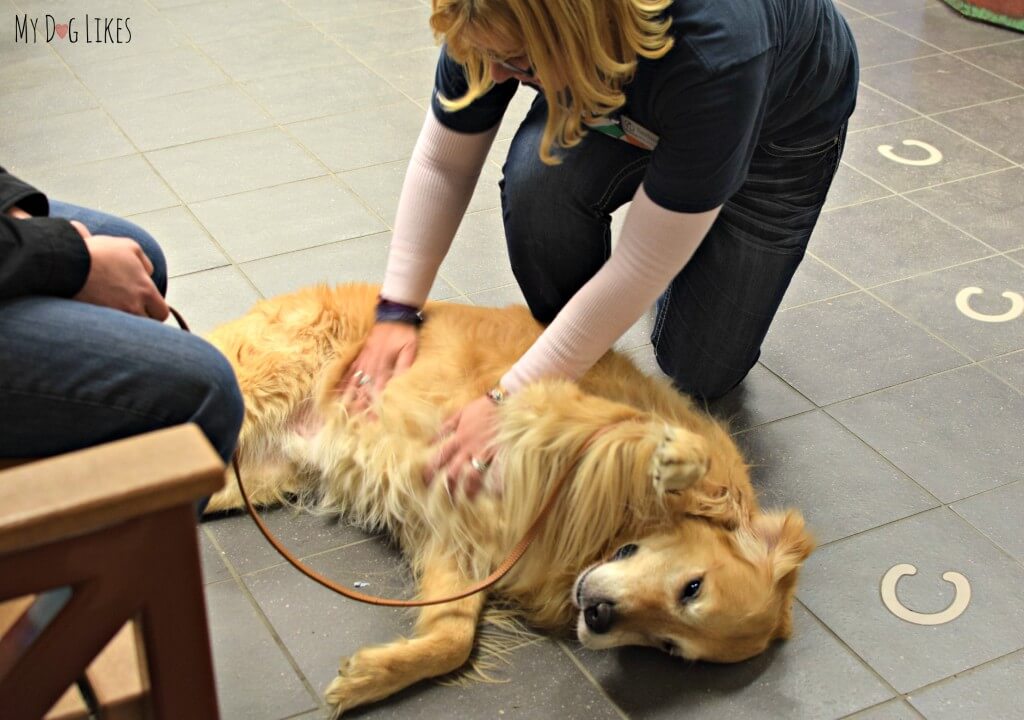 Taking Action
Now that you know all about the amazing products that Tractor Supply carries what is stopping you from checking out your local store? Maybe while you are there, you can create a goodie bag for a shelter animal in need.

Tell Us Below:
What would go in your Tractor Supply Goodie Basket!?