While trying to enjoy our morning coffee, we heard a bit of commotion coming from the office. As we ran in to see what the cats had gotten in to now, we got quite the surprise.  There was Charlie – pawing through the filing cabinet!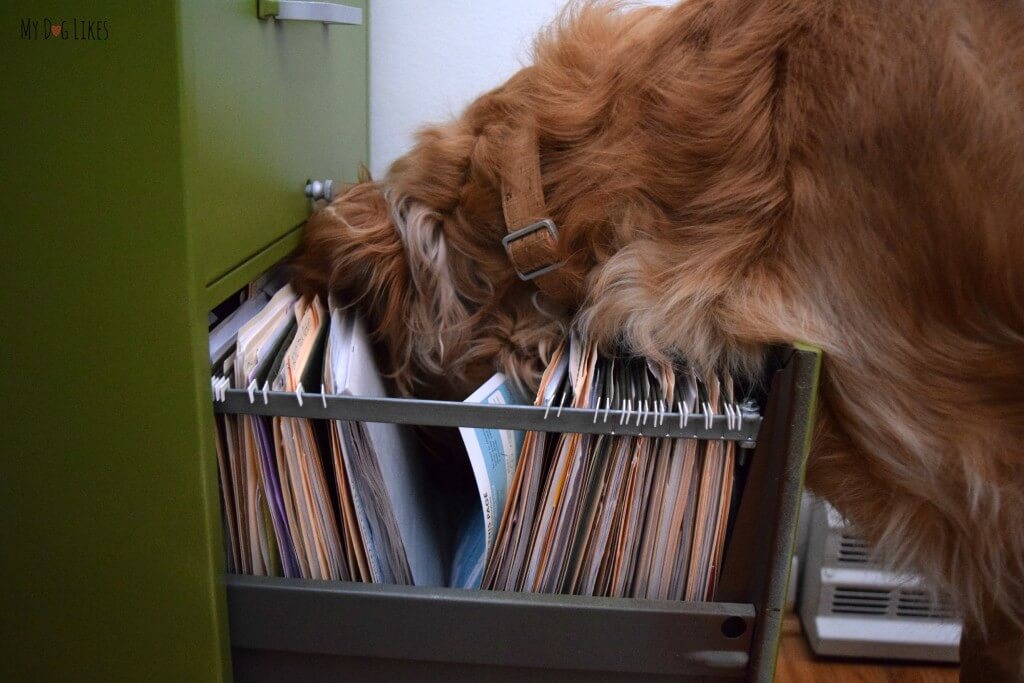 What on earth could he be doing?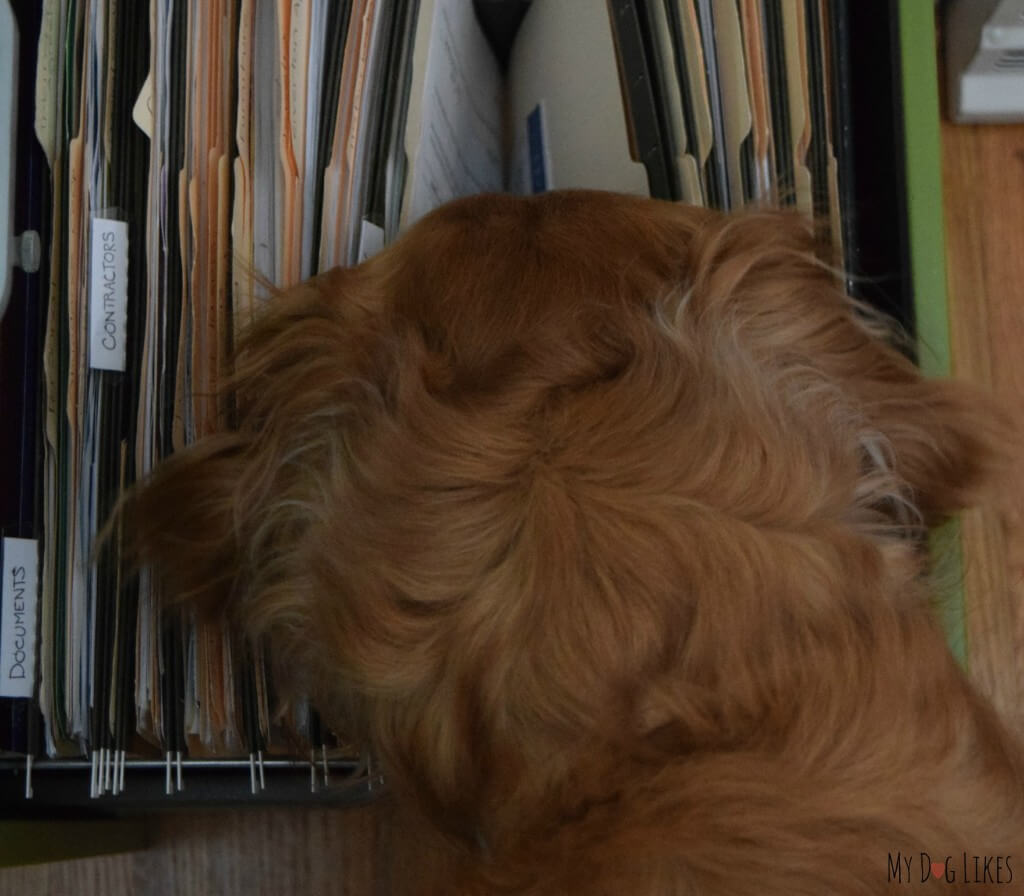 After cleaning up (apparently he had also found some treats), Charlie explained that he was looking for his adoption paperwork.  Charlie was only 6 months old when he was adopted from the Golden Retriever Rescue Operated with Love Statewide (GRROWLS). Unfortunately for Charlie, puppies are often very busy being silly, sleeping, and zooming, and don't have a lot of time to remember much from their early days. Though we have explained to Charlie that his first Mom and Dad loved him so much, they wanted him to have a better life and surrendered him, he still had questions about his Dog Mom and Dog Dad and where he came from.

As with most rescue dogs, we know very little about Charlie's origins. This is the reason we were unable to sign him up for the Morris Animal Foundation Golden Retriever Lifetime Study. We did our best to explain to Charlie that he came from a farm near Buffalo, NY, but it wasn't enough and he was left with more questions than answers.
In our eyes, Charlie was our sweet little duck; it didn't matter where he came from, just where we was right now! Thankfully, we had the perfect tool to help Charlie understand just what we meant.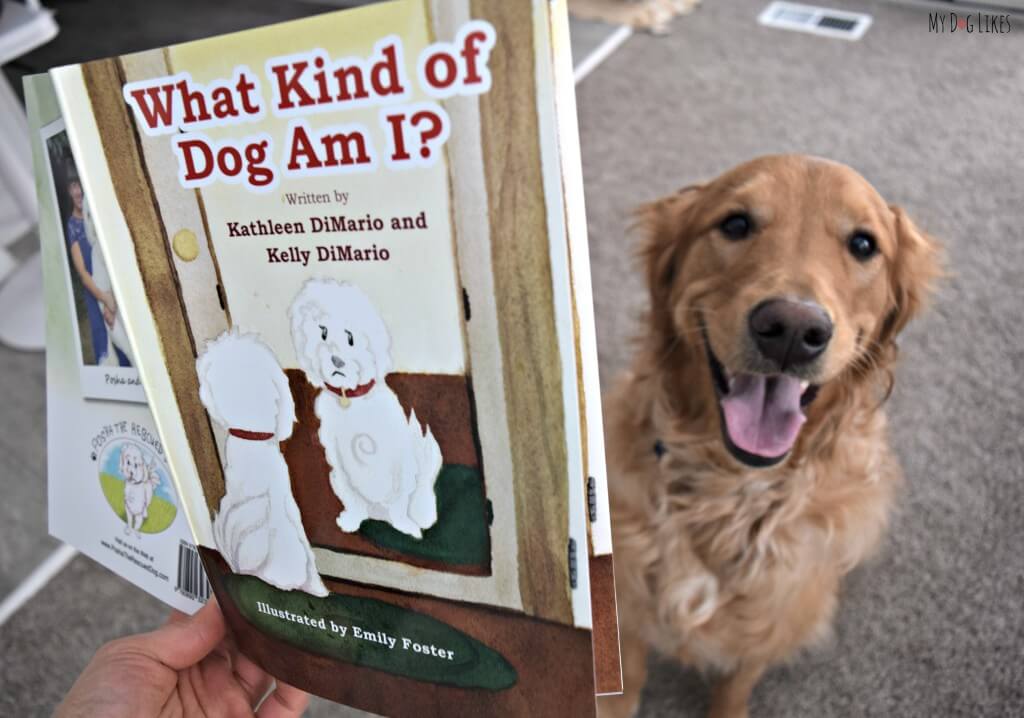 What Kind of Dog am I?
A few months back we were contacted by Kathy and Kelly DiMario, a mother/daughter team who have written a children's book about Kelly's beloved dog Posha, titled "What Kind of Dog am I?"

The Inspiration
With the exception of knowing that Posha was dropped off  at a home where breeders of pedigree dogs dumped non-pedigree puppies, little is known about her origin. She is often confused for a cross between many different breeds, such as the Shih Tzu, Poodle, Westie, and Goldendoodle.
Posha's unique beauty along side her fun-loving, happy, playful personality soon caught attention everywhere she went. Mom, Kelly, was always asked the same question: "What kind of dog is that?" . This question got the wheels turning and soon Kelly and Kathy were writing a book all about Posha's desire to find out what kind of dog she was.
 
This story follows Posha and her Mom's frustration with not knowing what kind of dog she is and the subsequent journey as she figures out what really matters in life. The question "who am I?" is universal, but as humans and dogs, the authors believe that we are so much more than just the names that people use to define us. This story is heart warming and provides several teachable moments; opening the line of communication for children and their parents to discuss topics such as identity, self-esteem, bullying, adoption, or family dynamics/make-up.

Story Time
With the desire to help Charlie better understand who he is, we gave him the book to look over on his own. Charlie loved looking at all the colorful and beautifully painted images of Posha and her family, and was even more shocked when he found out the illustrator, Emily Foster, was still in high school! In fact, the whole MyDogLikes team was super impressed with this talented young woman.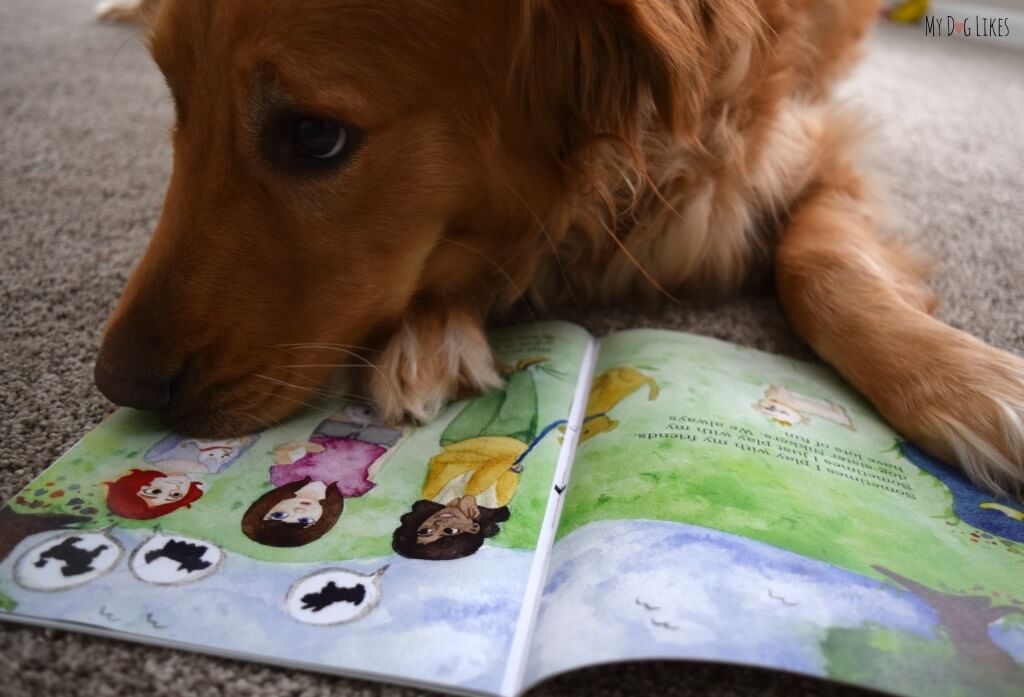 Though the pictures looked (and tasted) pretty good, Charlie soon realized that he was going to need some help "getting the words off the page". Luckily, his Dad was around to help him out! Story Time!!


After reading through it a couple of times, he finally started to put it all together. Turns out, it doesn't matter if he came from a farm in Timbuktu or right down the road; he is Charlie, the sweet, funny, silly, ducky duck, that we love so much!  

Charlie loved the story so much, he decided to share it the story with Harley and his Kitty Brothers too. Turns out the themes of love, acceptance, and defining your own identity are universal!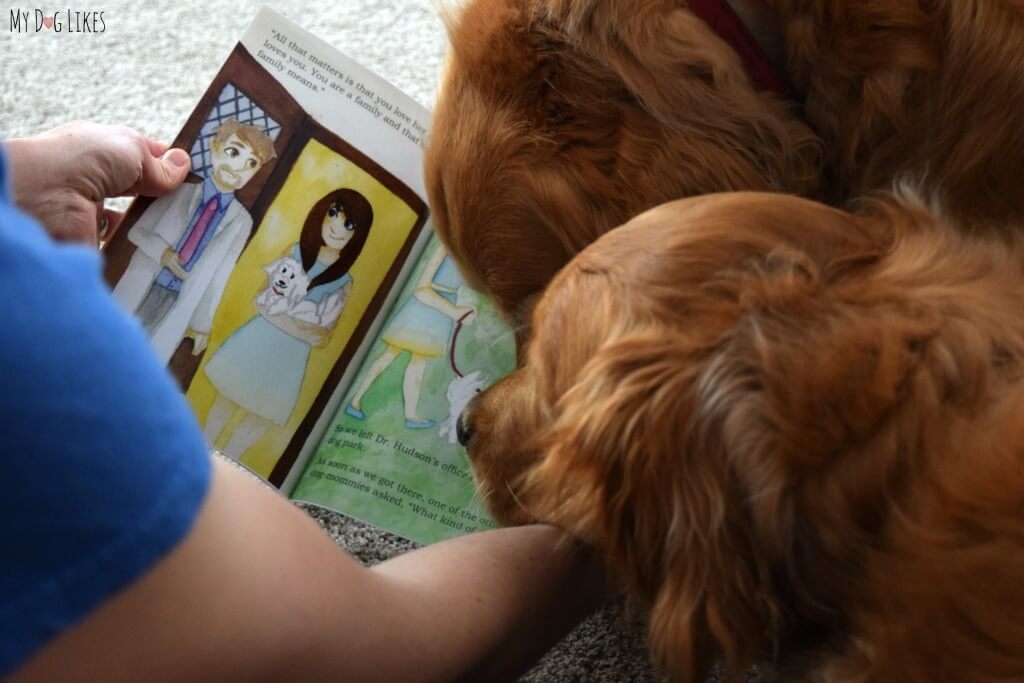 Why MyDogLikes: "What Kind of Dog Am I?"
This is a beautiful, heart warming, story about a dog's journey to better understand "What Kind of Dog Am I?" The story pushes readers to look beyond the names, roles, and identities that one is assigned in life and instead explore the factors that make someone uniquely themselves. Filled with teachable moments, this book encourages children to better understand themselves and define their own identity. As a School Psychologist, I can see using this book with some of my students. So often, children have trouble defining who they are and what makes them special and unique. This beautifully illustrated story can help to begin the conversation about identity, self-esteem, adoption, or unique family dynamics/make-up.

What kind of Dog Am I? is now one of Charlie's favorite bedtime stories.It is the perfect story to snuggle close to the ones that you love and be thankful for all the ways that you are uniquely you!

Think you know someone who would love to read What Kind of Dog Am I?
Enter our giveaway below, or buy on Amazon:
Want to read more of Posha's story?  

Buy From Amazon