Trimming your dog's nails at home is a scary thought for many new pet parents. However with the right knowledge and proper tools it does not have to be a nerve wracking experience!
This post will run through why it is important to cut your dog's nails, how to do so safely, and also introduce to you the perfect tool for the job – Wagglies Dog Nail Clippers.

Why you should trim your dog's nails
There are several reasons why it is important to keep your dogs nails trimmed and they have nothing to do with aesthetics!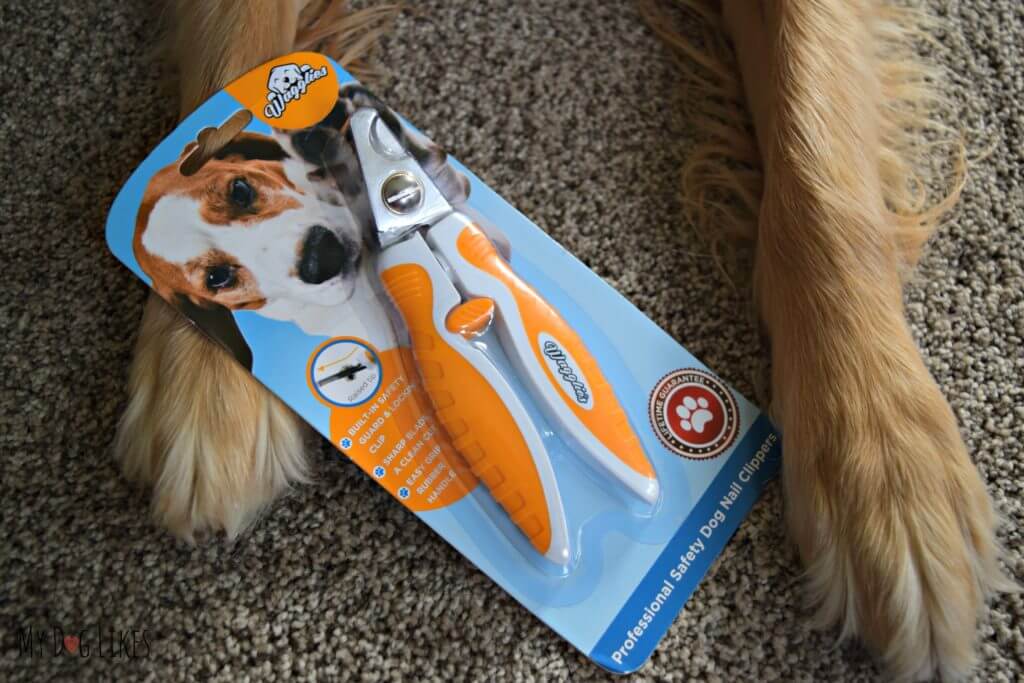 Excessively long nails can cause pain and discomfort as your dog walks. This is because with each step they take, the nails will contact the ground ahead of the pads of their feet and push into your dog's nail beds.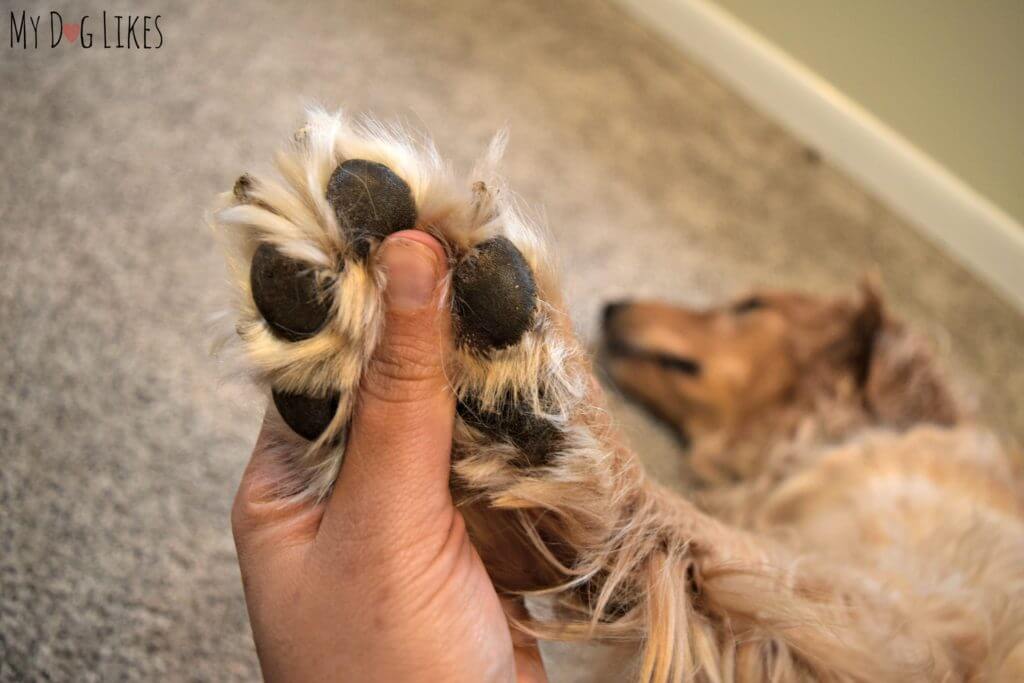 In extreme cases, long nails can even lead to posture issues and unnecessary joint stress.
This happens if your dog begins to adjust their walking form and gait to avoid pain from their nails!
Finally, long nails are much more likely to crack and bleed. In case you are not familiar, inside of a dog's nail runs a blood vessel known as the "quick." A broken nail will typically tear into this blood vessel (which is also surrounded by nerve endings) causing pain and A LOT of bleeding.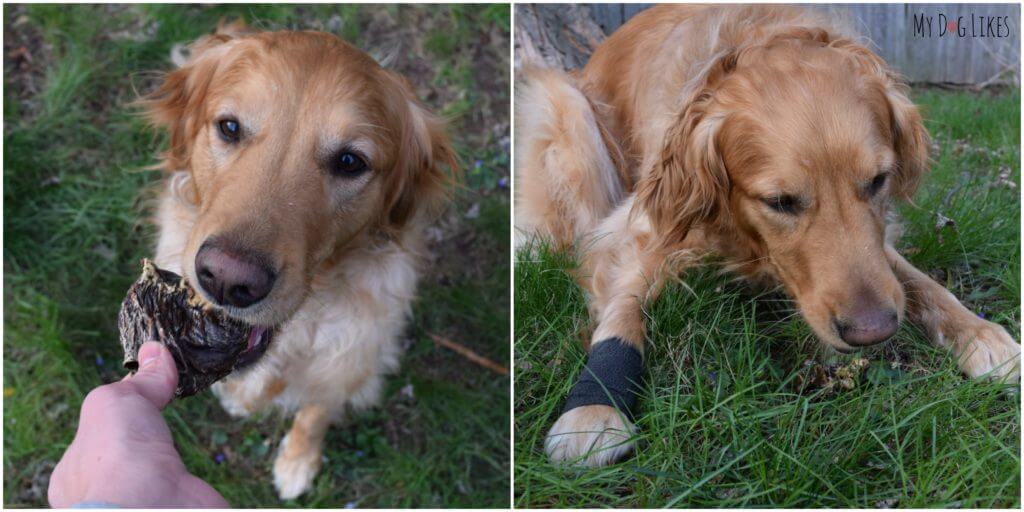 Poor Charlie
Nobody knows this better than our poor Charlie who is consistently breaking the nail on his dewclaw. This causes him a great deal of pain and gives us a big scare every time it happens.
Our veterinarian has recommended keeping the nail as short as possible to help prevent it from getting snagged and causing undue stress in the future.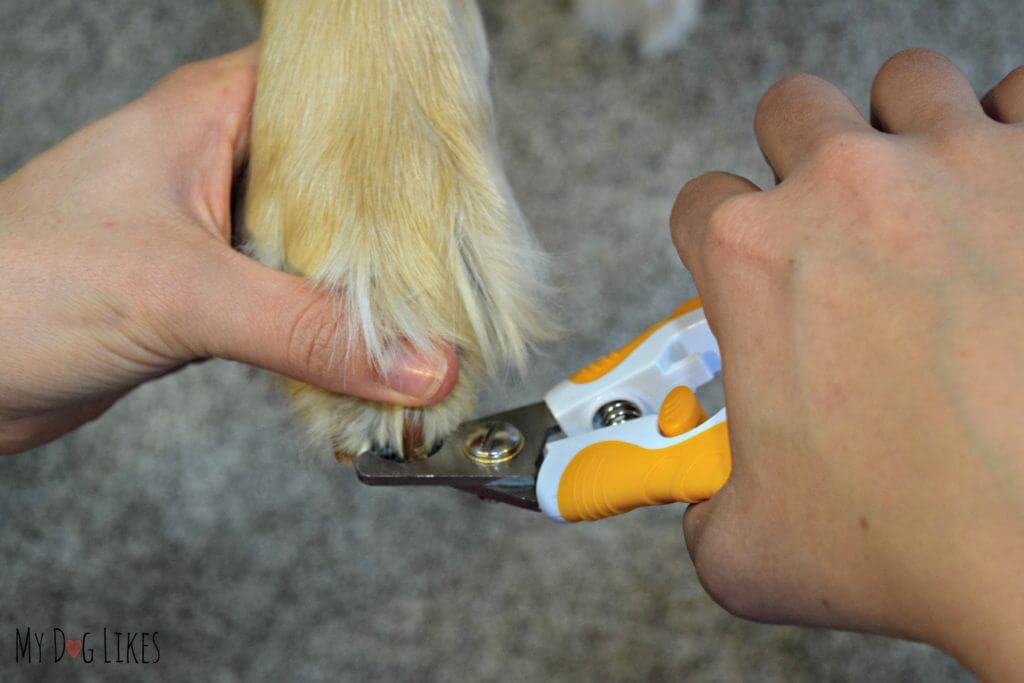 Tips for Trimming a Dog's Nails
There are many great guides on the subject, so we won't get into too much detail on the process here, but instead mention a few of our most important tips.
Get your dog accustomed to having their paws and nails touched
Many dogs are very sensitive about having their feet touched. For this reason it is important to slowly introduce them to this touch long before trying to come at them with a pair of clippers.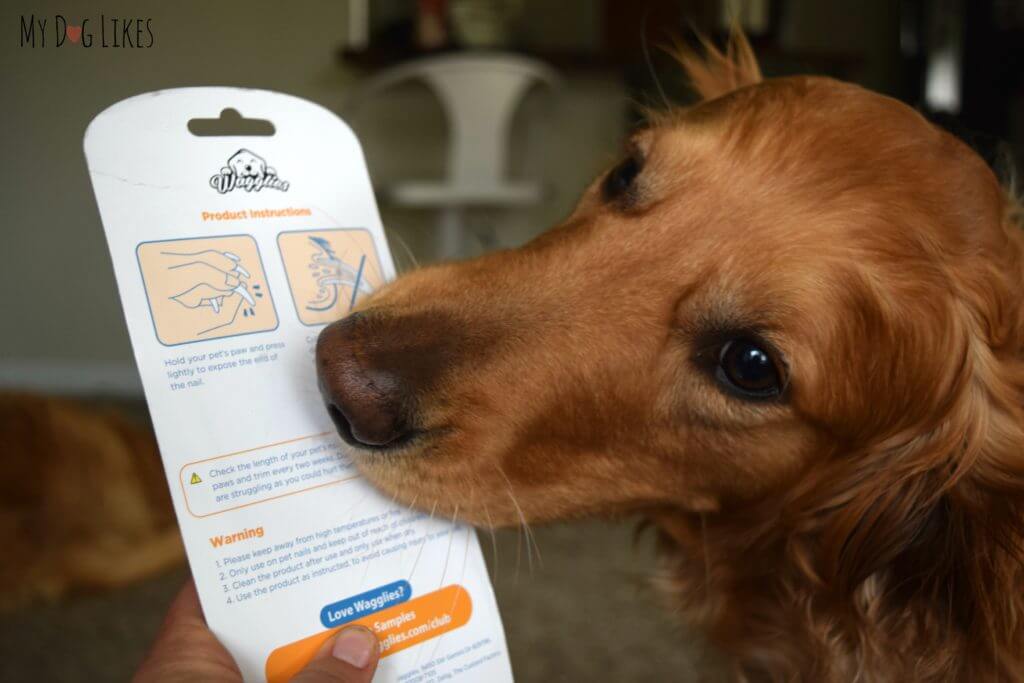 Whenever possible, starting out while they are young is a good idea. After they are accustomed to having their paws touched, introduce the clippers and allow them to sniff and lick to examine. Show them how they move and any sound they make and then put them away. Once they feel completely comfortable with their presence and function you can begin using them.
Have Stypic Powder on Hand
In case you do accidentally nick your dogs quick, Stypic powder will be a huge help. This dry powder will absorb moisture and help the blood to clot. Gently pack some into your dogs nail to use. After, you may want to apply a gauze pad and wrap the area with a self adhesive tape to prevent your dog from licking and causing further irritation. A sock can also be used to cover their foot. Just make sure not to bandage too tightly – this could cut off circulation to parts of your dogs foot!
Do Not Force the Issue
If you have tried and tried and found the process to be too stressful for either your dog or yourself, let a professional handle it. Most groomers or veterinarians will offer this service for a very small fee and it is worth the price if you are not comfortable.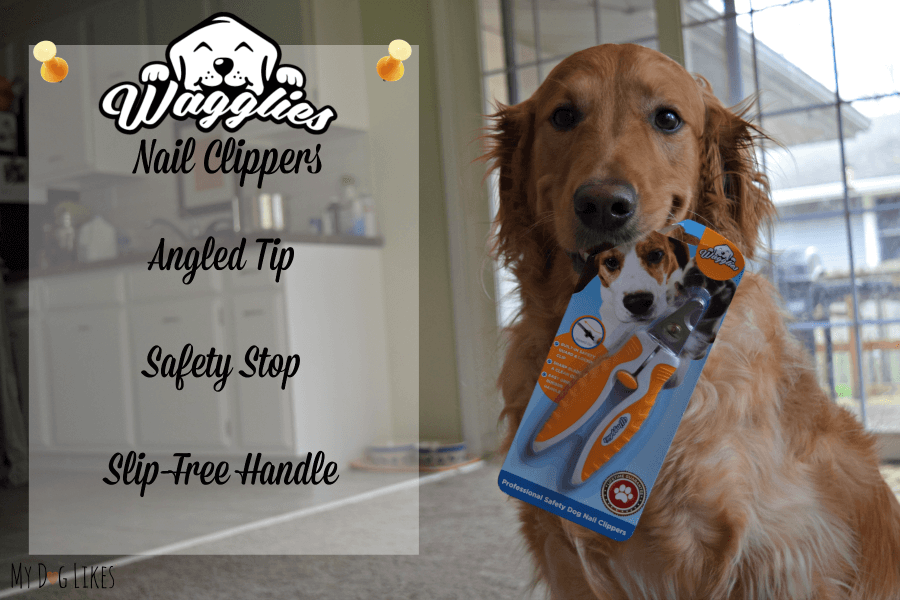 Wagglies Professional Dog Nail Clippers
We have always used a cheap pair of nail clippers in our home and honestly not thought much about them. I mean this is just a grooming tool to handle one of those unfortunate tasks of dog ownership, right?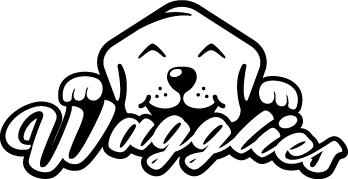 We were recently contacted by Wagglies to see if we wanted to give their Dog Nail Trimmers a try. With all of the recent trouble with Charlie's dewclaw, and their clippers being billed as professional grade –  we thought that the timing was perfect. 
Let's see what these clippers are made of and if there really is a difference…
Features of Wagglies Dog Nail Clippers
Built in Safety Guard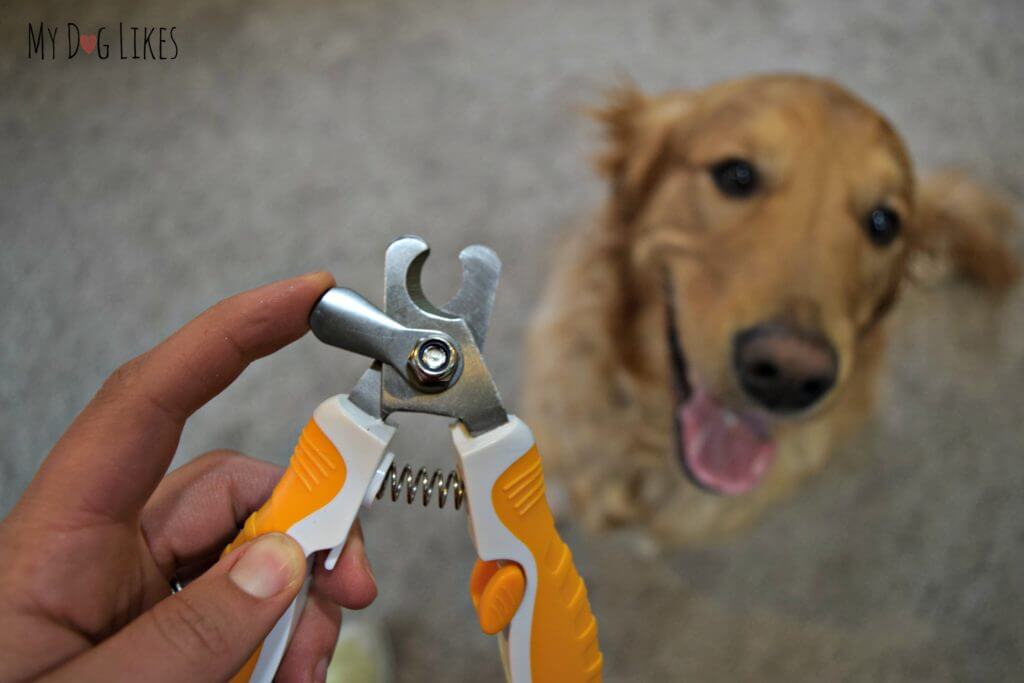 As we mentioned above, there is a blood vessel running through a dog's nail known as the "quick." It is very important to familiarize yourself with its location before trimming so as not to accidentally nick it.  
Wagglies nail clippers have a built in safety Guard to prevent you from inserting your dog's nail too deeply into the cutting area. While this is not foolproof solution (every dog and every nail will be slightly different) it is an excellent reminder to watch what you are doing and to only allow a bit of nail to be removed at a time.
Locking Clip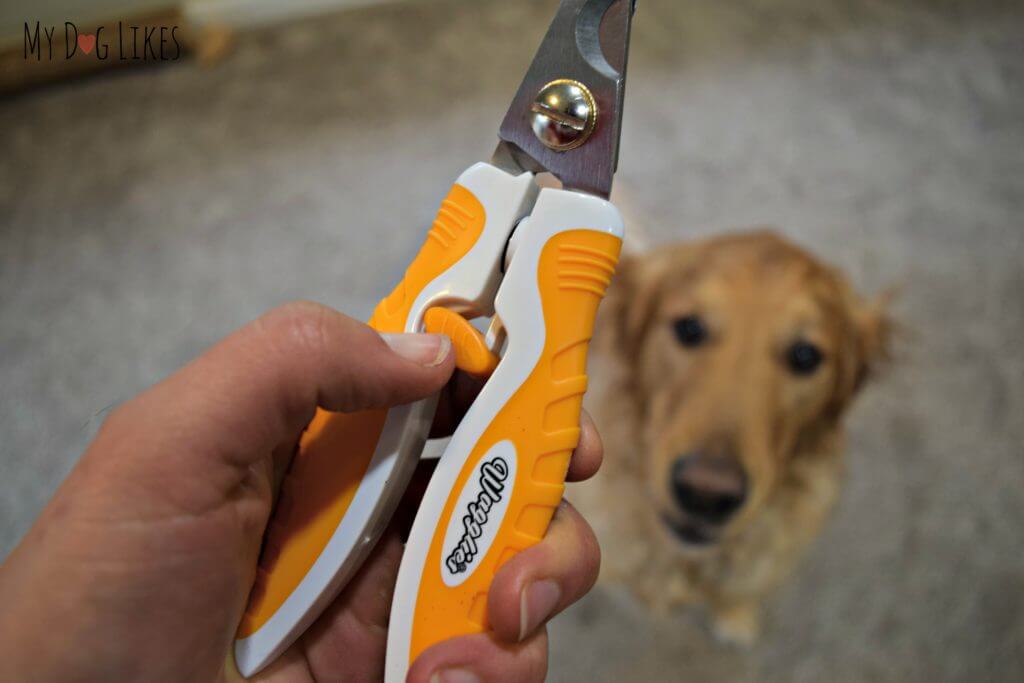 These clippers have a built in locking clip to keep them closed when not in use. This saves space and also keeps the cutting area shut so little hands can not accidentally access the blade.
Rubber Grip Handle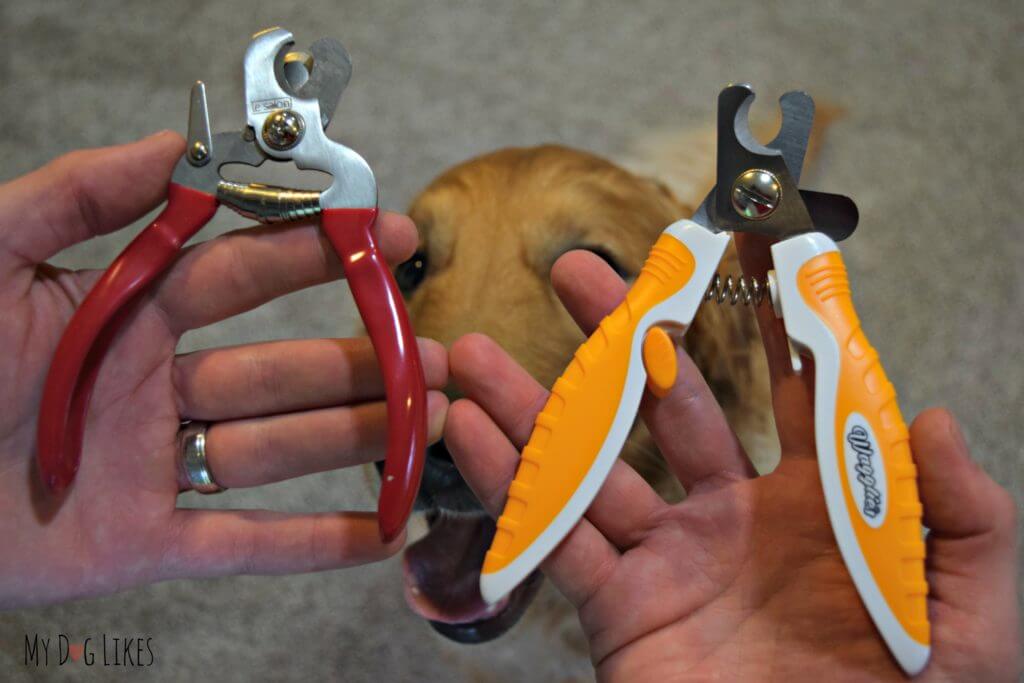 The Wagglies Nail Clippers have an ergonomic rubber handle. While a comfort grip may seem like a no-brainer, most of the standard clippers you will find in pet stores do not have this. Instead just a thin rubber dipped coating over the metal handle.
Angled Tip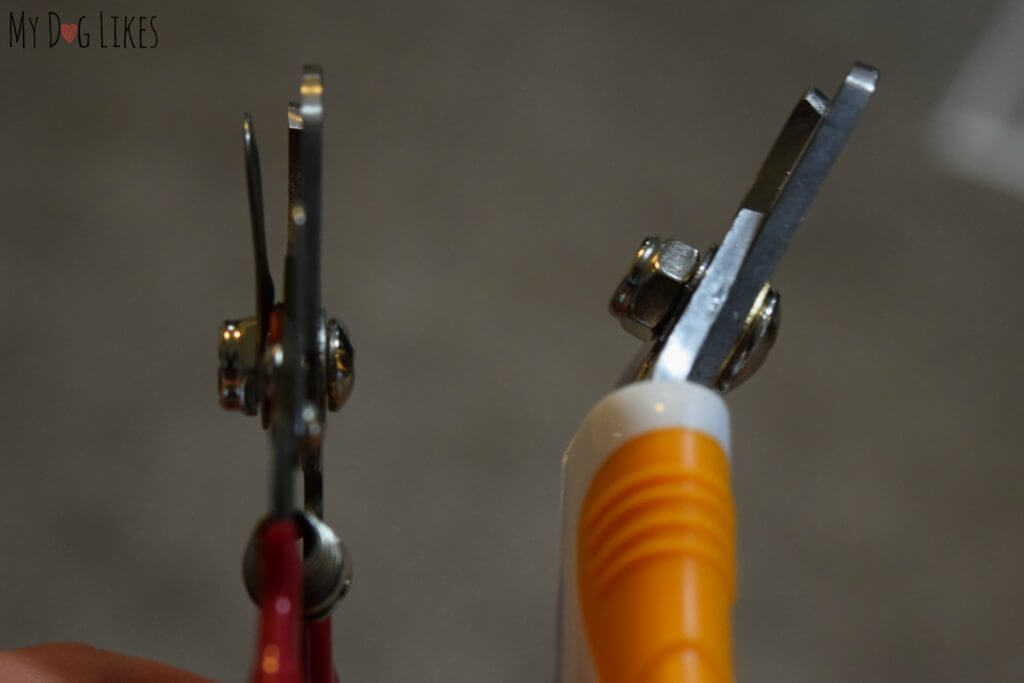 The cutting blade of these clippers are at a roughly 30 degree upward facing angle to the handle. This makes for a much more comfortable trimming position, especially when you take into consideration the angle at which the nail should be cut!
Lifetime Guarantee
These will be the last pair of nail clippers that you ever need to buy as they come with a lifetime warranty. 
Testing out the Wagglies Clippers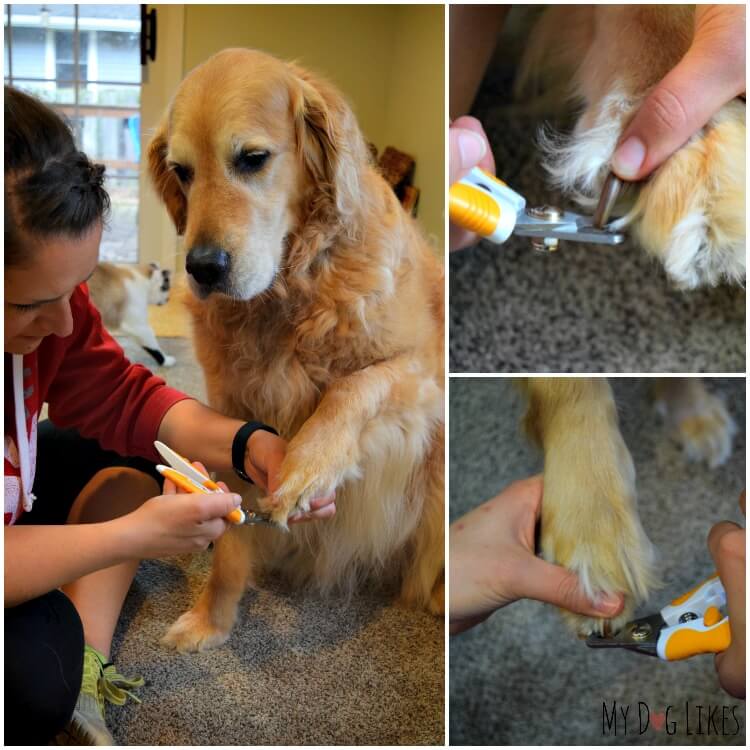 Our dogs are pretty good sports about having their nails trimmed so it was not a problem introducing them to a new pair of clippers.
The major test was going to be how they handled our dogs thick nails. Harley's in particular can take a bit of effort to cut through.
We are pleased to report that the Wagglies had no trouble at all with the job. The blade was  plenty sharp and the leverage provided by the handle was more than adequate. We got a nice clean cut each and every time.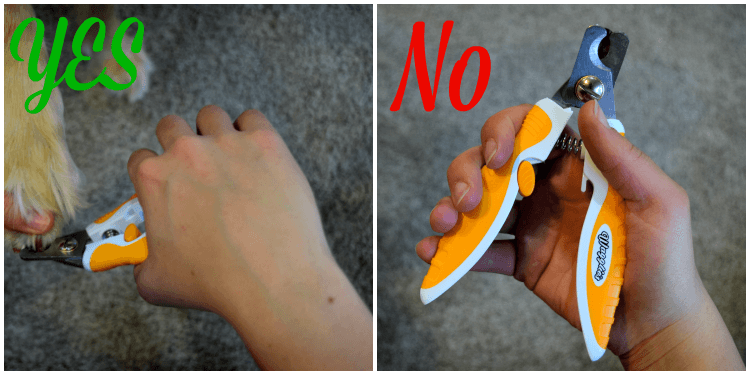 NOTE: Be careful if you are using the clippers in the orientation on the right (with your palm facing up). If you are not careful you could pinch your skin in the back of the handle like Rachael did!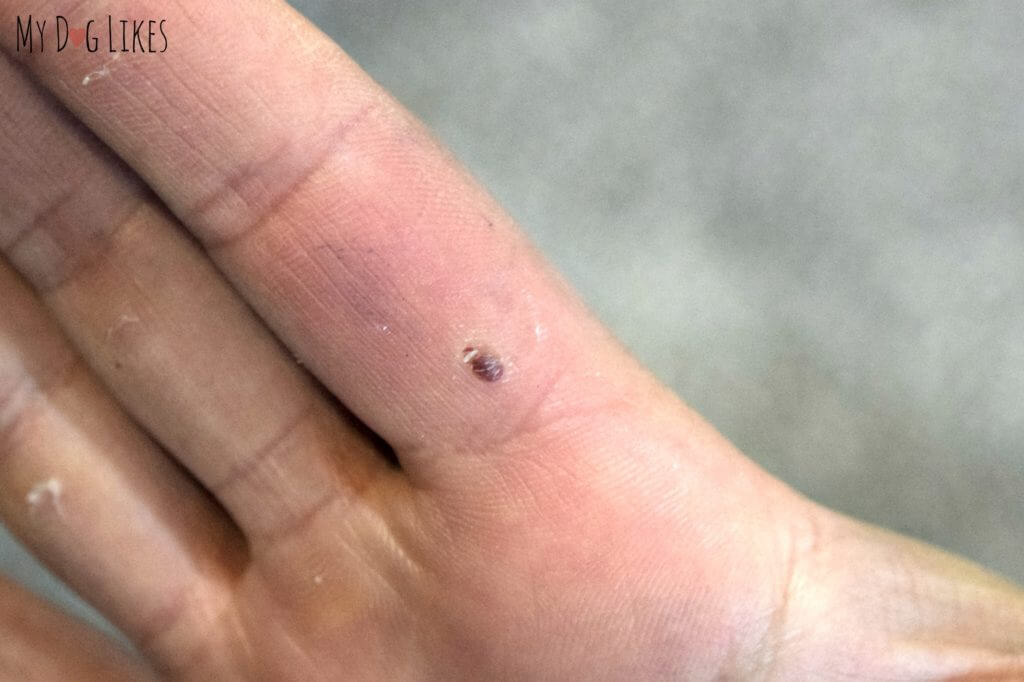 Not likely a mistake that would be made again, but something to be mindful of!
Despite this little mishap, We really love the Wagglies ergonomic handle. Trust us – after 20+ nails a comfortable grip does make a difference! We also found that the cutting angle of these clippers was a big help and made an awkward job much less so!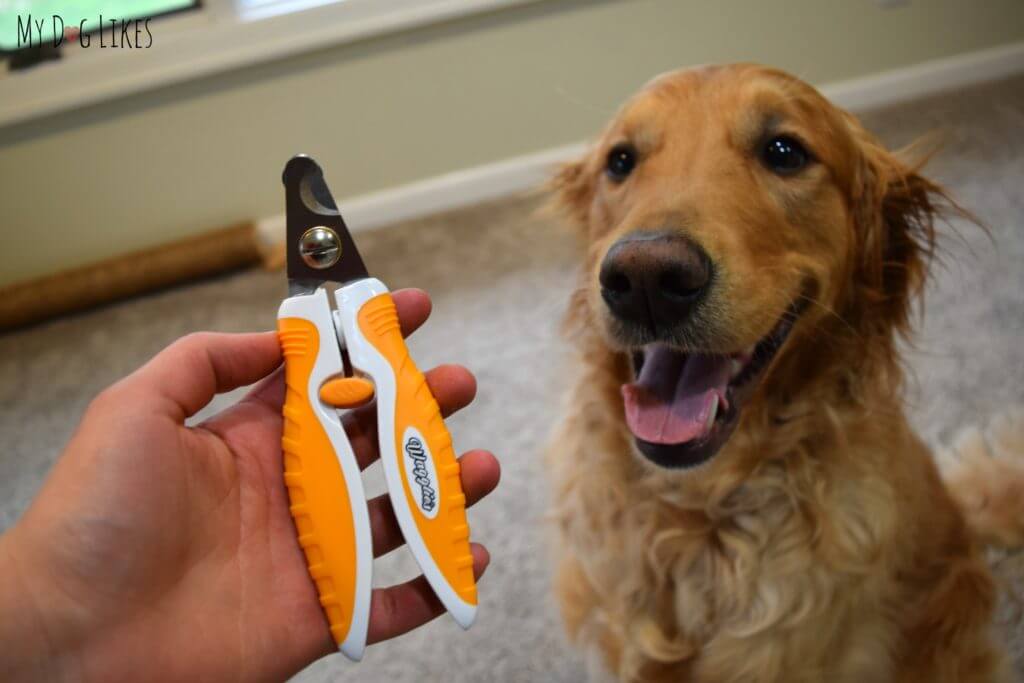 Why MyDogLikes Wagglies Dog Nail Clippers
Lets face it, trimming your dog's nails is not a fun experience. Thankfully, having a great pair of clippers can make all the difference in the world. Wagglies nail clippers are easy to use and do the job well. They are also very well made and features like the angled cutting tip really sets them apart from their peers.
Would you like to give these dog nail clippers a try?
Click here to purchase from Amazon