We have compiled an awful lot of dog product reviews over the years at MyDogLikes.  We do our best to categorize this information for you, and what better way to organize that data than to see how our readers are voting with their dollars? Below is a list of the top 10 most popular dog products as purchased on Amazon by our readers here at MyDogLikes.
Top Selling Dog Treats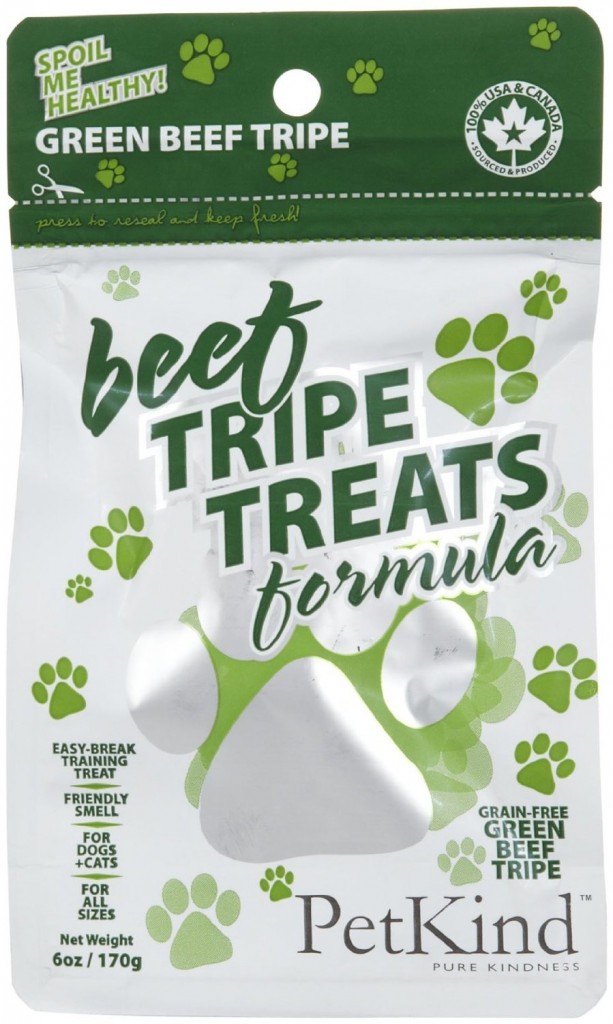 Made from 100% pure green beef tripe, these treats have no fillers.  They are dehydrated and have a texture similar to jerky.  I have not tried these out myself but they are the top seller!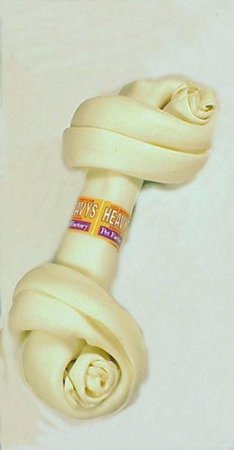 The majority of commercial rawhides are manufactured with harsh chemicals that can be harmful to your pet.   Pet Factory's rawhides come from American raised cows and are processed in the USA as well.  They are heavy duty and last significantly longer than standard rawhides. These rawhides are a favorite in our house.  You can read our review here.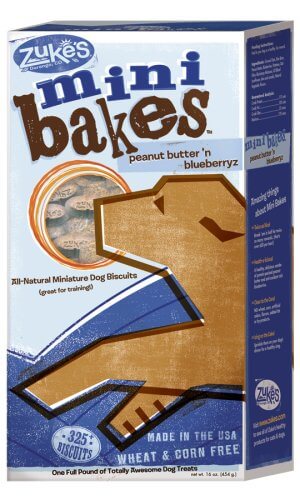 All natural wheat and corn free dog biscuits made by a great company.  These are an ideal size for training and the boxes come jam packed with treats! They come in several flavors including Chicken n' cherryz, Peanut Butter n' Blueberryz, and Turkey n' Taterz.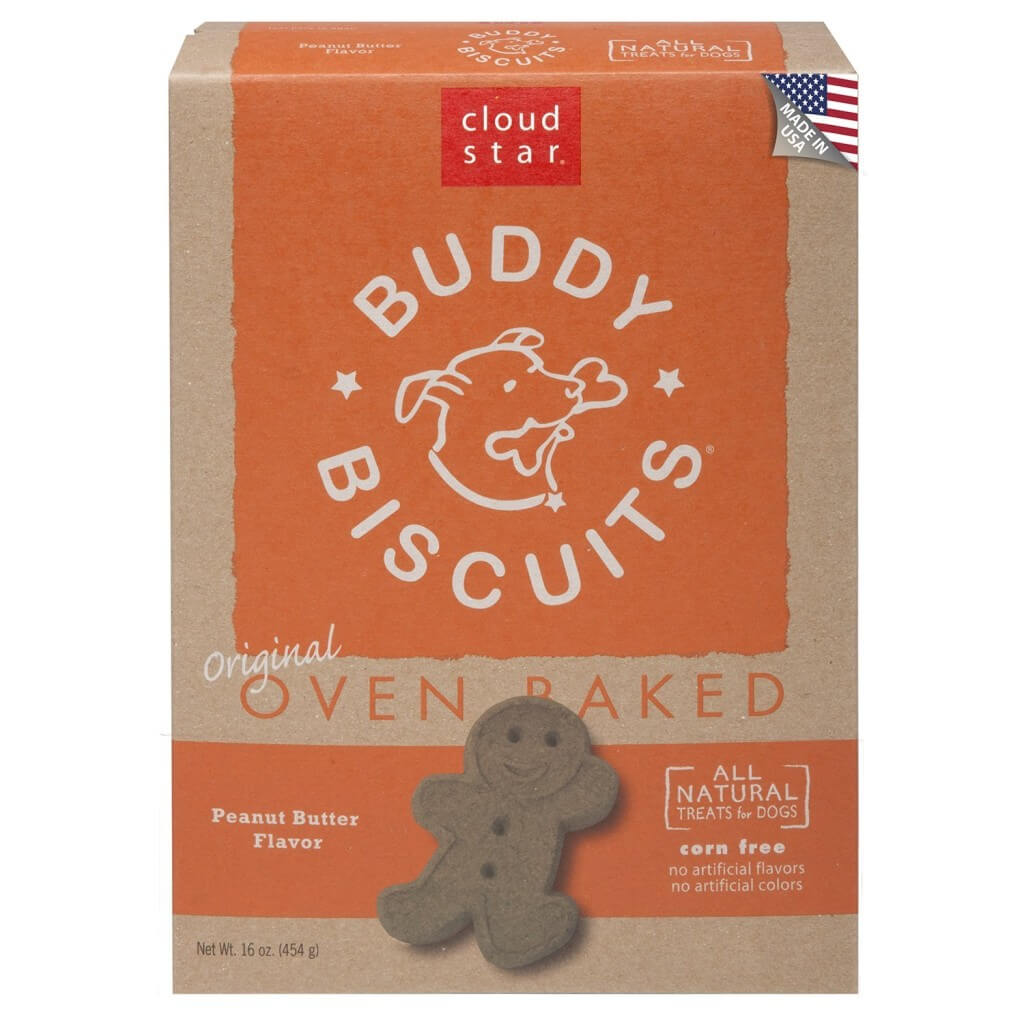 All natural dog biscuits great for dogs with dietary concerns.  They have no corn, yeast, sugar, salt, soy or egg.  They come in several flavors including Roasted Chicken, Peanut Butter and Bacon and Cheese.
Top Selling Dog Toys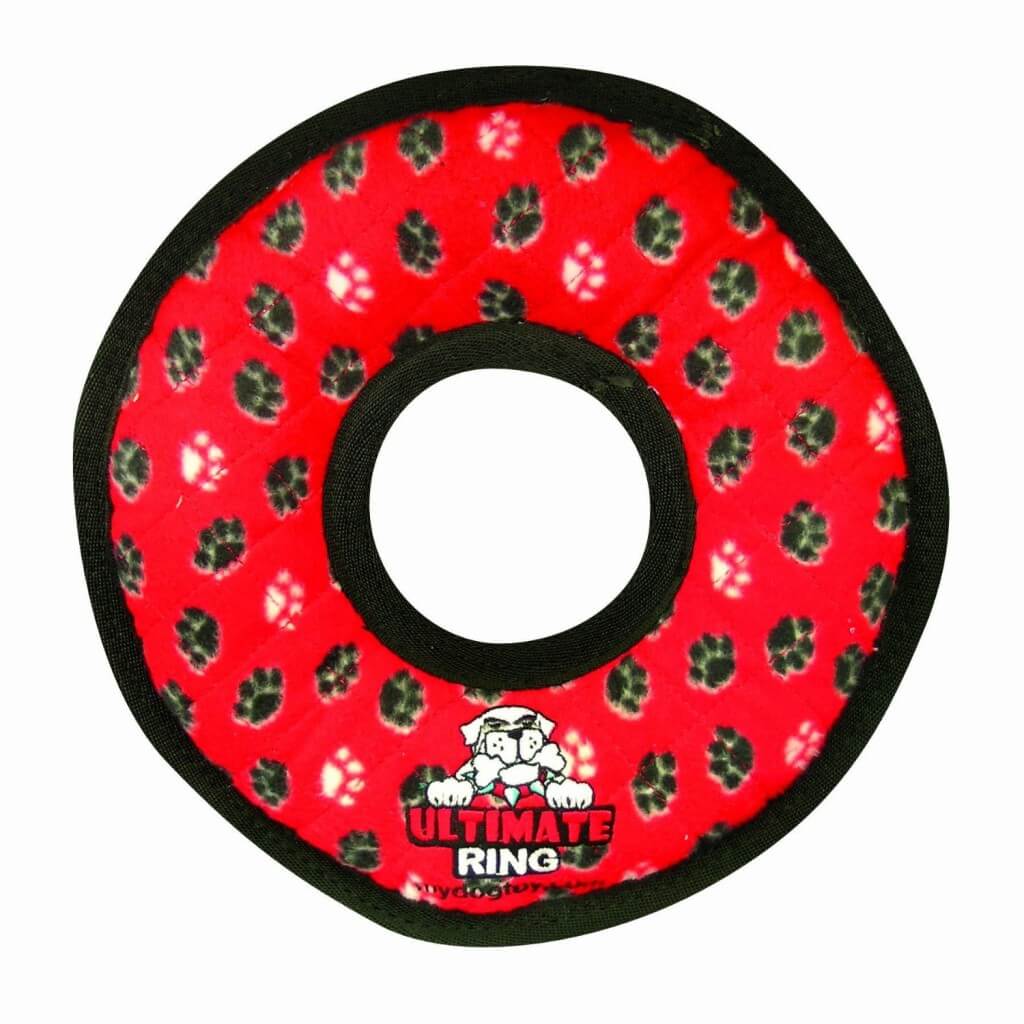 The perfect option for a chewer who enjoys stuffed toys.  This toy consists of 4 layers (2 of which are industrial luggage material) and a total of 7 stitched seams.  It is a great shape for tug and fetch and will hold up over time.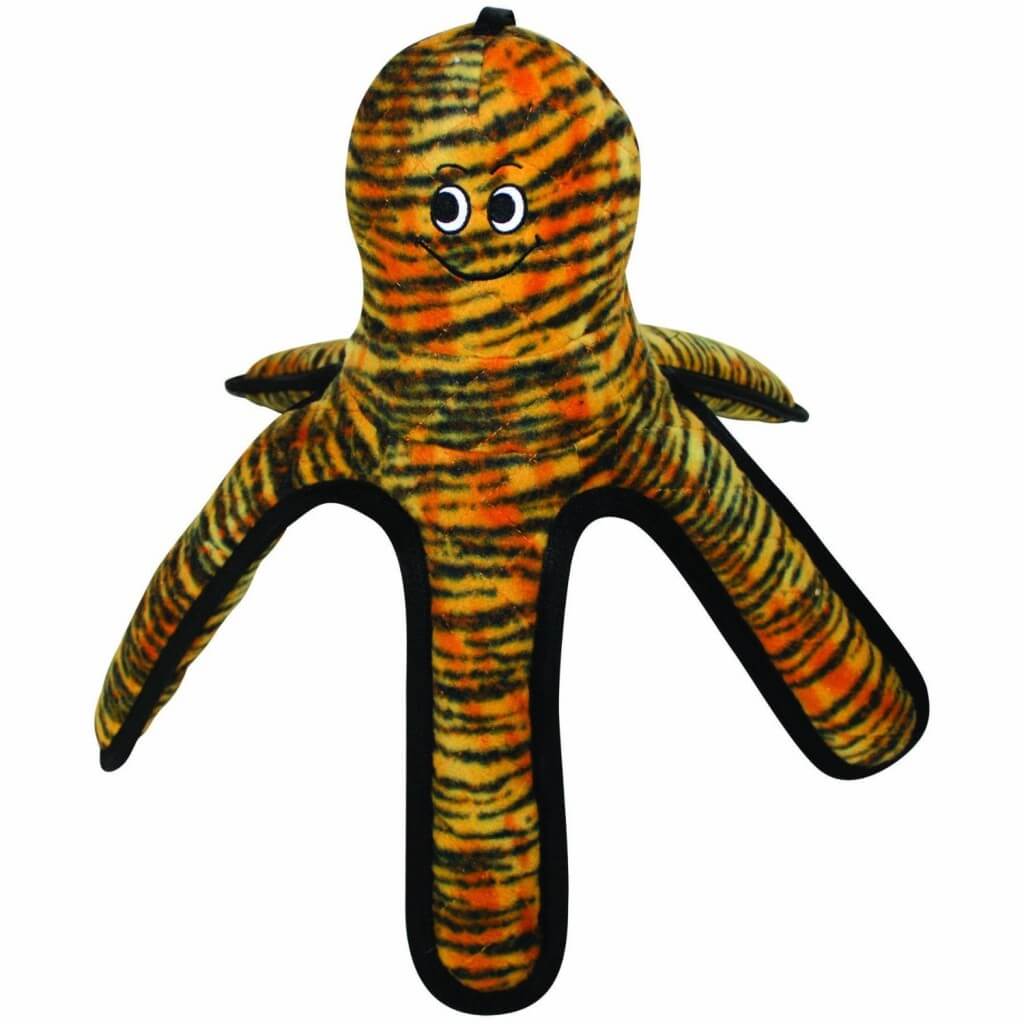 A huge toy great for play with multiple dogs.  This toy is comprised of 7 layers and 7 stiches.  There are also squeakers in each appendage. It is extremely durable and even floats!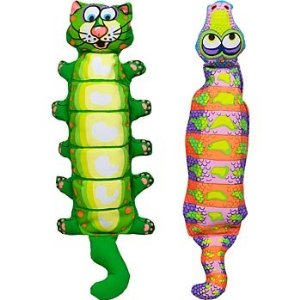 All dogs seem to love water bottles.  Unfortunately they aren't a safe dog toy.  These water bottle crunchers cover the bottle and provide just as much fun!  New bottles can be inserted as they wear out as well.  You can read our review here.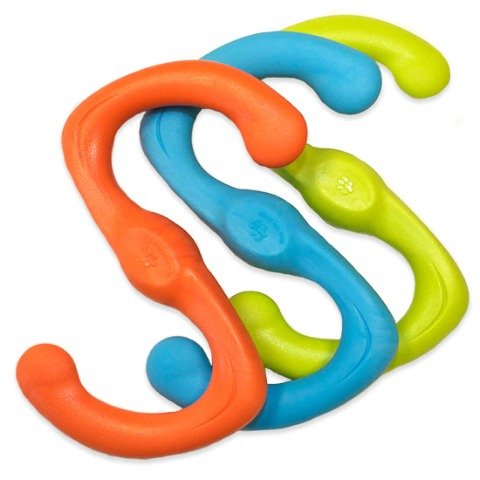 A great toy from one of our favorite dog product manufacturers.  This toy is made from their zogoflex material and is extremely durable.  The unique shape of the bumi makes for some interesting and versatile play.  You can read our review here.