How about making something homemade like this DIY dog treat jar? Something to fill the heart AND the belly of a pup that you love!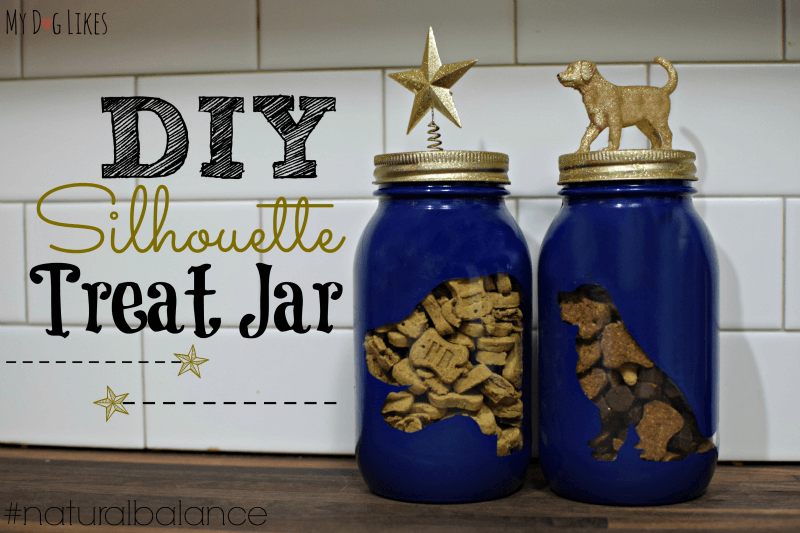 We love giving our boys treats – especially Charlie who is always working on behaviors like having a calm body. We try to reward him when he's doing what is expected and that means always having treats on hand. Unfortunately, bags of treats littered throughout the house are not exactly our style of home decor! Not to mention they are quite susceptible to a break in by the Cat Ninjas in the house!
Creating your own, custom dog treat jar is the perfect solution to this dilemma – and we think it looks quite a bit better than keeping a bag of treats on the counter, don't you?!  This project is simple to do and doesn't take much time to complete. Best of all, it can be personalized to match the decor and personality of your recipient!
Want to know how its done? Let's get started. The first step in successful crafting is to make sure you have an adorable furry assistant to oversee the project: Check!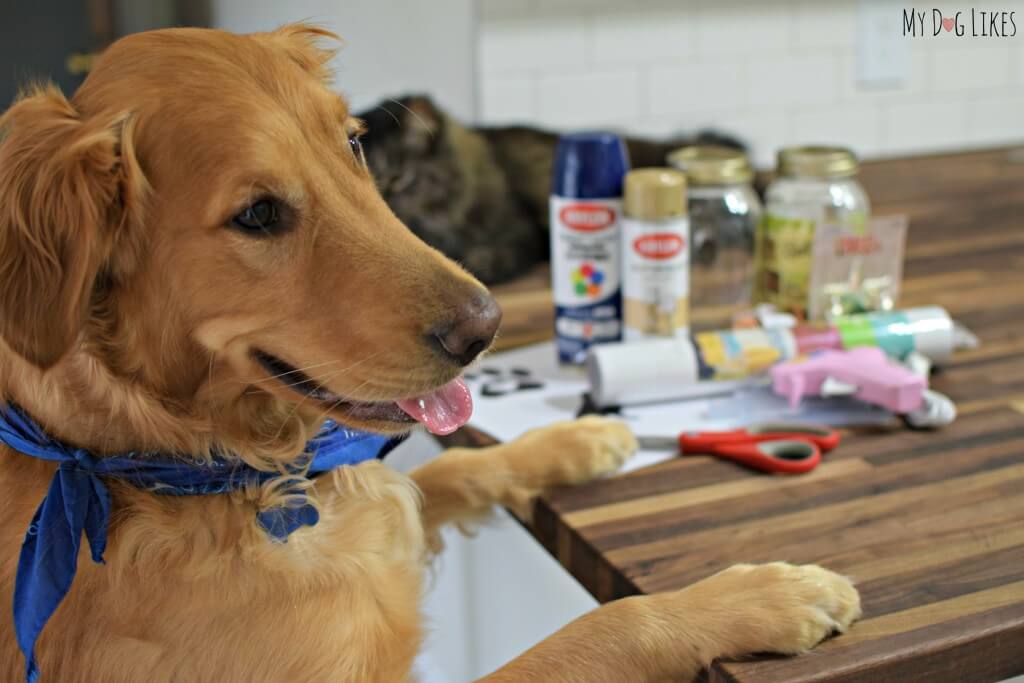 Gathering Supplies
For this project you will need: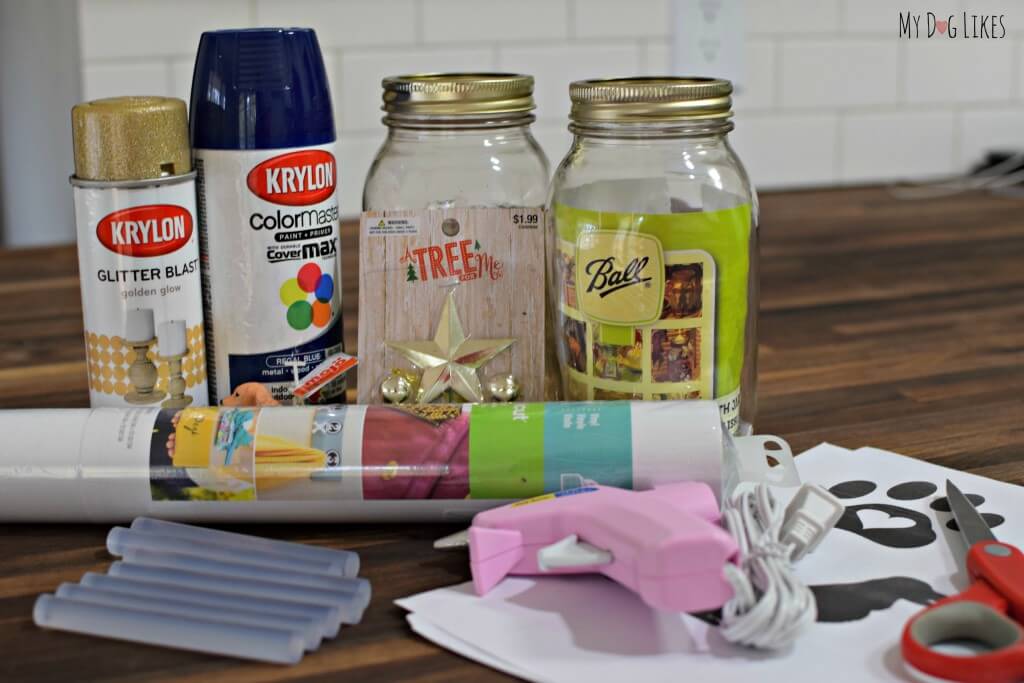 Instructions for Making your Custom DIY Dog Treat Jar
The Jar
First things first, select the images that you would like to have on your jar. I simply googled "golden retriever silhouette" etc. until a found a few that I liked. Print these images on plain paper and cut them out.

Trace these pictures onto your vinyl adhesive roll. Cut them out when done. 
Make sure that your jar is clean and free of residue/body oils (if not wipe it down) and place the stickers on the jar as you desire. Alternately, if you are using premade stickers or are really fancy and have a Cricket or Silhouette Machine, you can skip right to this step. Be sure that the stickers are pressed down hard, paying close attention to the edges, so that no paint can drip through where you don't want it. 

When your stickers have been placed, wipe down the jar once again to remove any debris or residue that may impact the paint sticking to the jar.

In a well ventilated area (outdoors), place the jars upside down on a piece of cardboard, wood, or something else you don't mind getting paint on. Apply a thin, even coat of spray paint. Let dry, and repeat as needed to ensure that all areas have been covered. (You will spray right over the stickers). 
Allow to dry for several hours after painting. When the jars are completely dry, carefully peel off the stickers. If you have nails, typically this is enough to get the stickers off, but tweezers or the end of a knife will work just as well. Remove slowly to avoid any accidental paint removal. 
Between coats, work on the lid.
Select the figurine that you would like to use and attach it to the lid/lid disk (if using a mason jar) using a strong adhesive. Allow it to dry. 

Coat the lid with spray paint, following the same procedures of thin, even coats until you have achieved full coverage. Allow to dry for several hours afterward.
Assemble your jar and admire the great gift you have created for some pups that you love!
Now for the Fun Part…Filling the Jar with your Favorite Treats!
Need some recommendations? Check out our favorite single ingredient treats!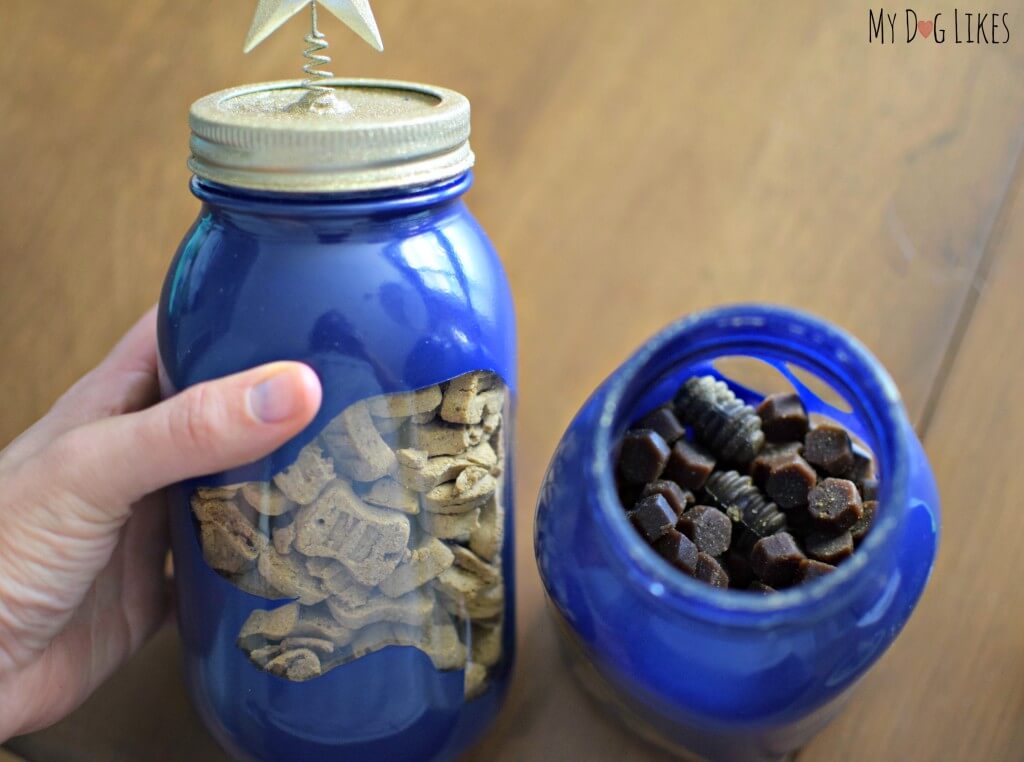 Think we have their attention?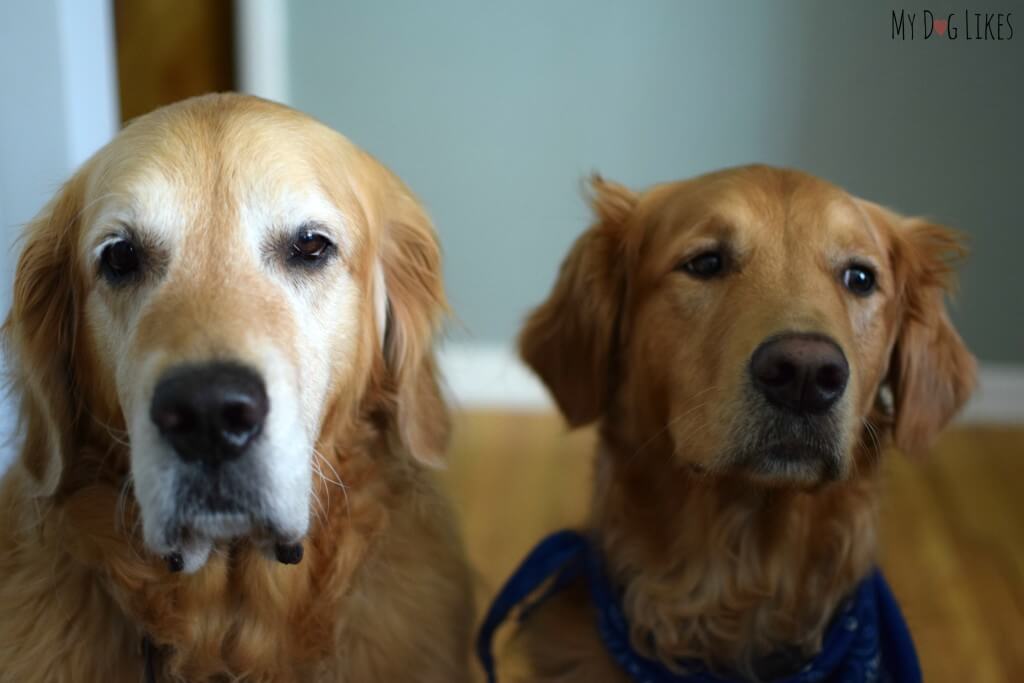 Please let us know if you give this DIY project a try and how they turn out!