Looking at this sweet face, its hard to imagine that this could also be the face of a bully. Specifically, a Bocce bully!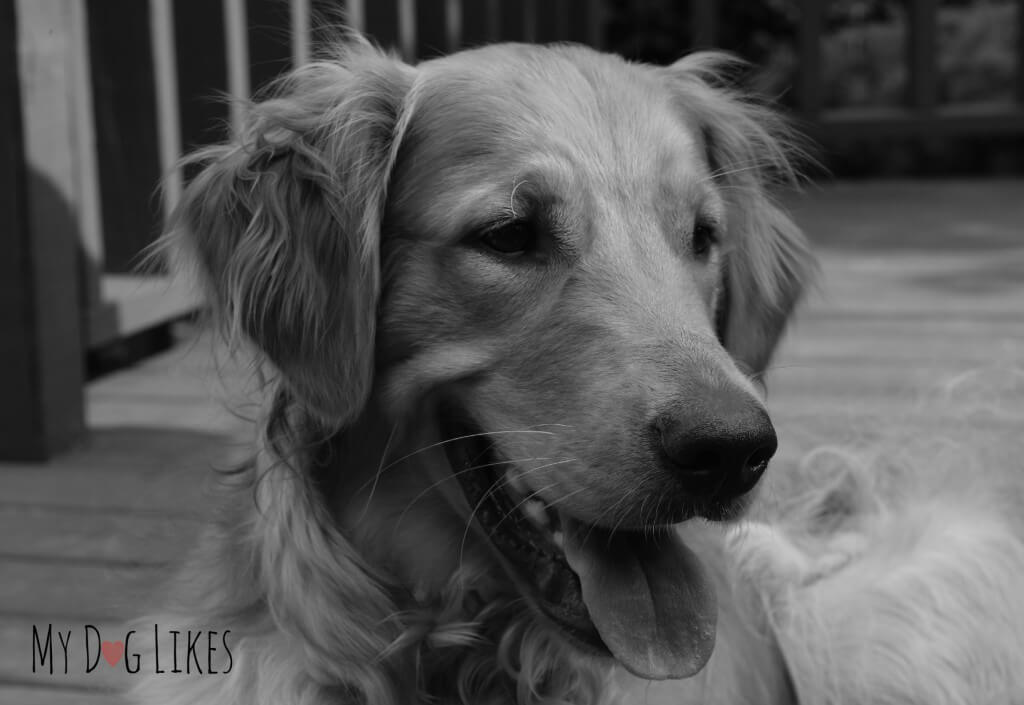 For those who are unfamiliar with the game, a small ball is thrown by one player and then all of the other players try to throw their ball as close as possible to score points. Bocce is a fun yard game. Its easy, relaxing, and has traditionally been enjoyed by both man and beast at MyDogLikes. That is until Charlie came around, and turned our lives into one giant game of fetch!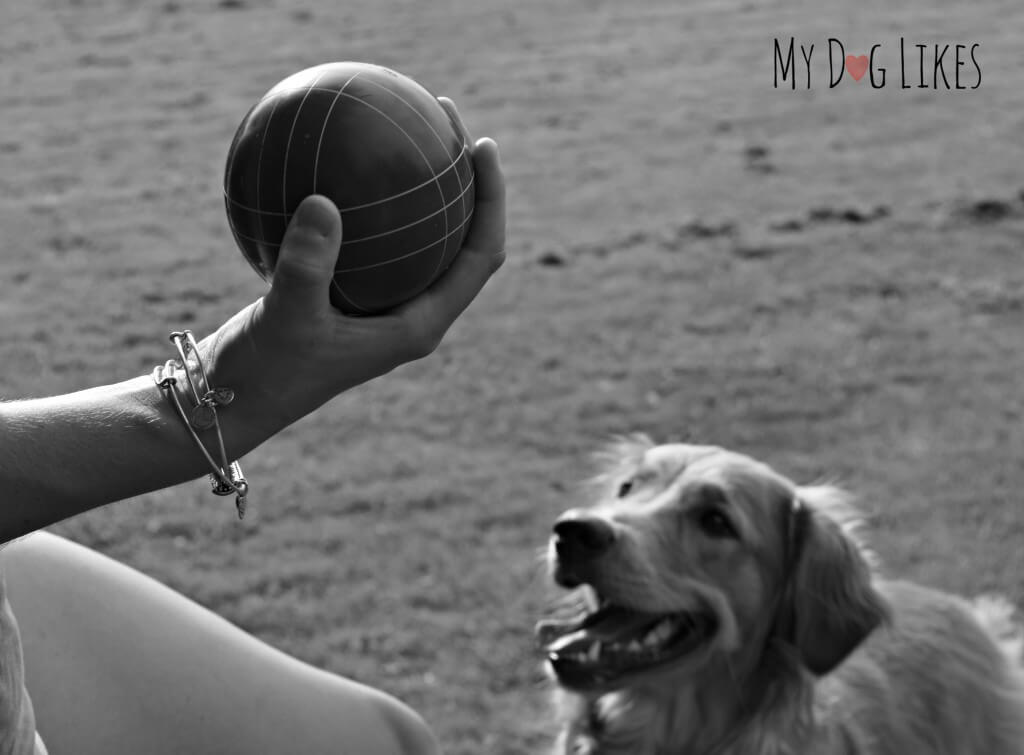 Wow, you are going to throw that for me!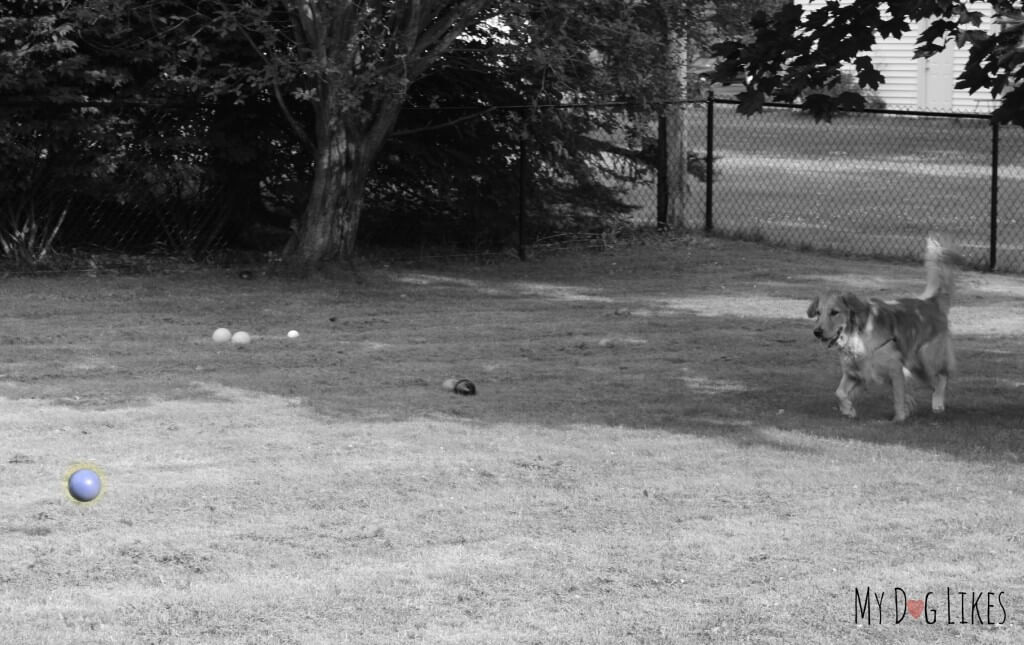 Let me just get that for you…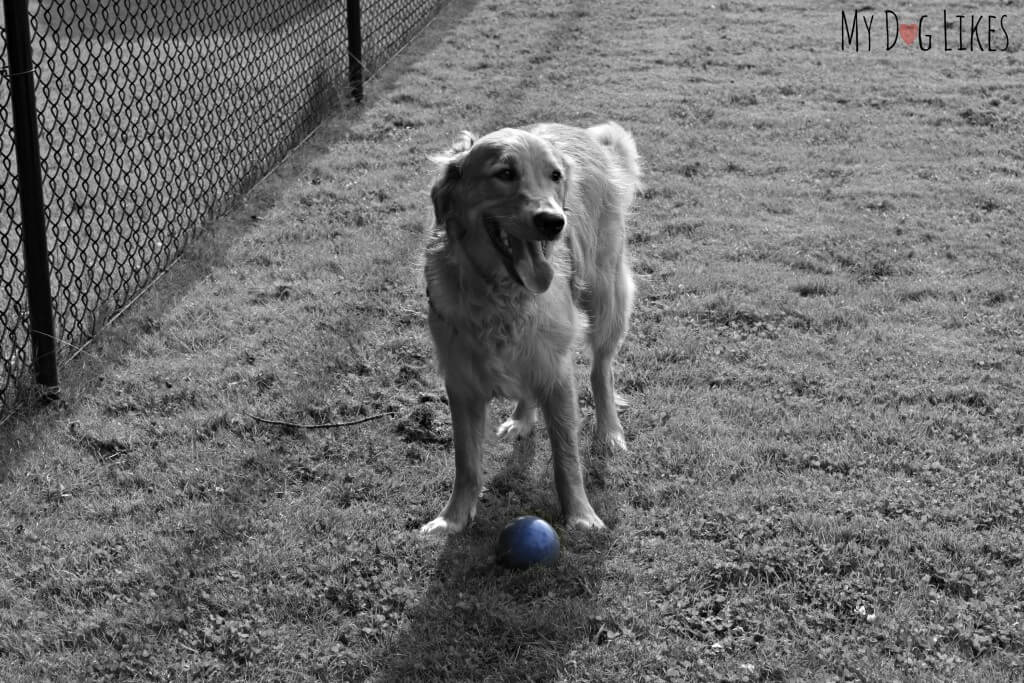 "I got it, I got it…and you can't have it back!"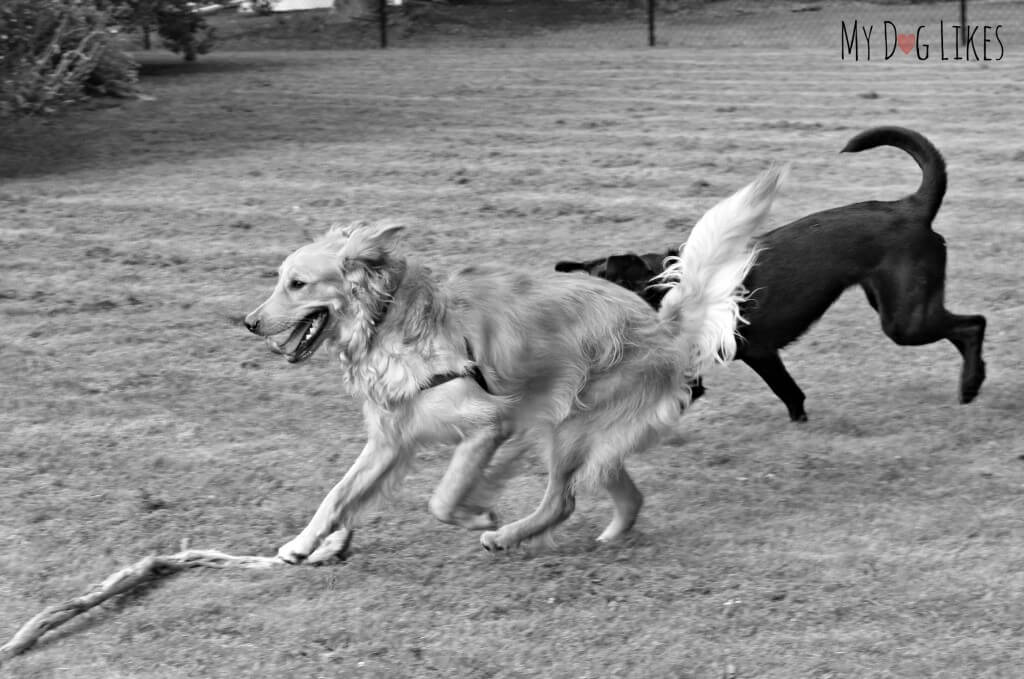 Charlie took a short break to play with his BFF, Meera, but was soon back to carrying out his reign of terror on backyard bocce!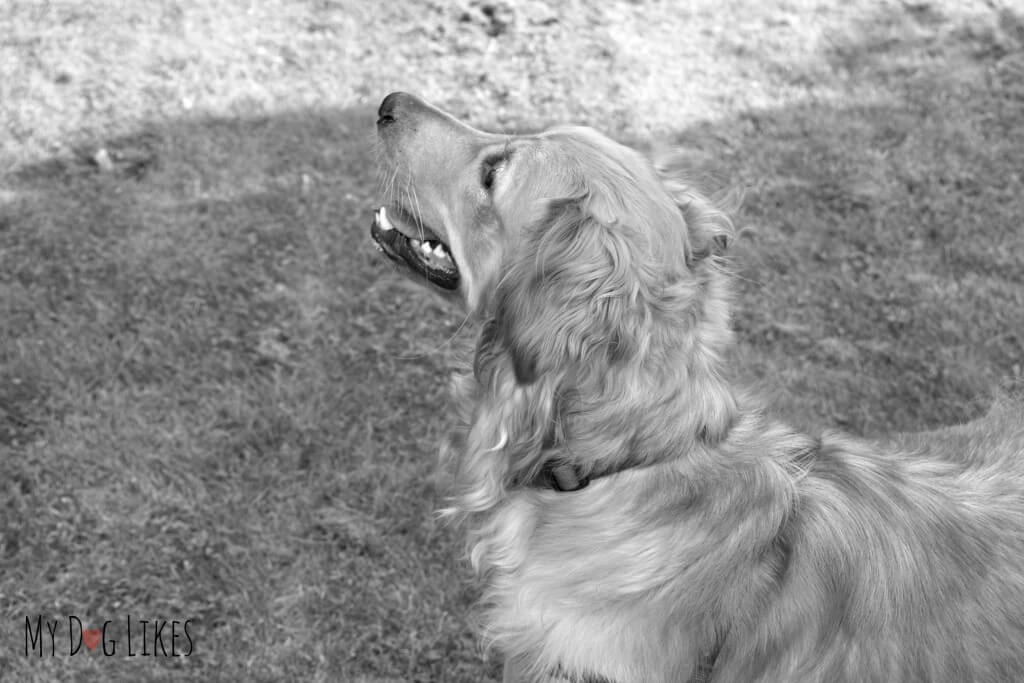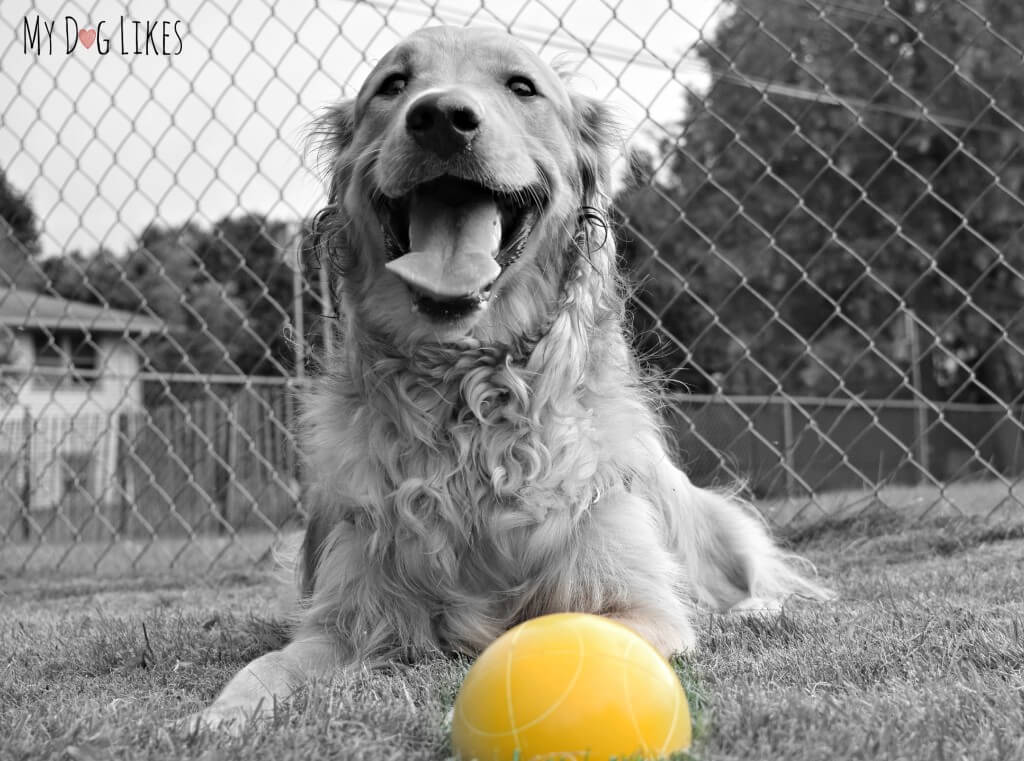 After dozens of failed  "Leave it" commands, and our patience running thin, we decided to take Charlie inside the house so we could finish our game.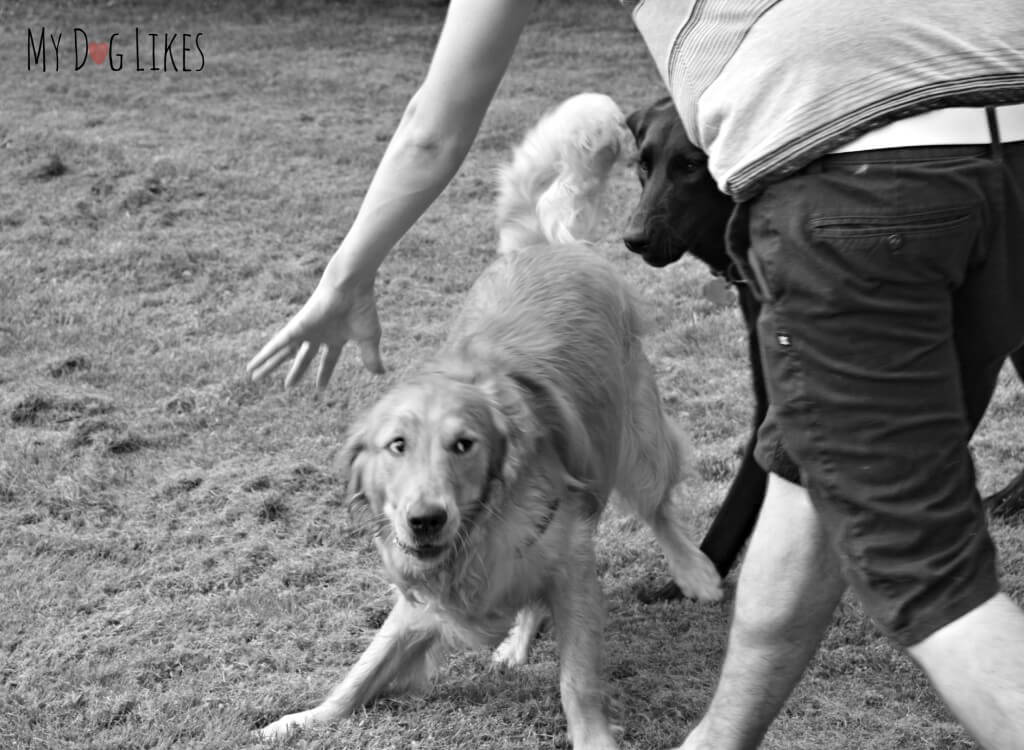 "Go ahead and try to catch me!"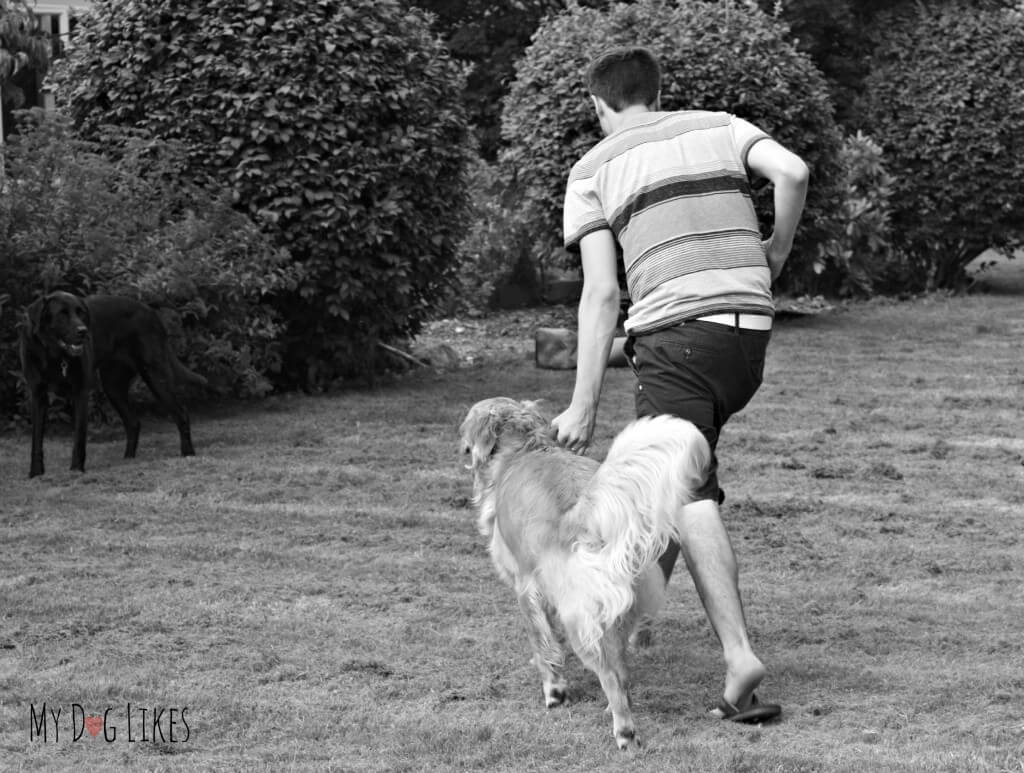 Gotcha! Into the crate you go for some quiet reflection time….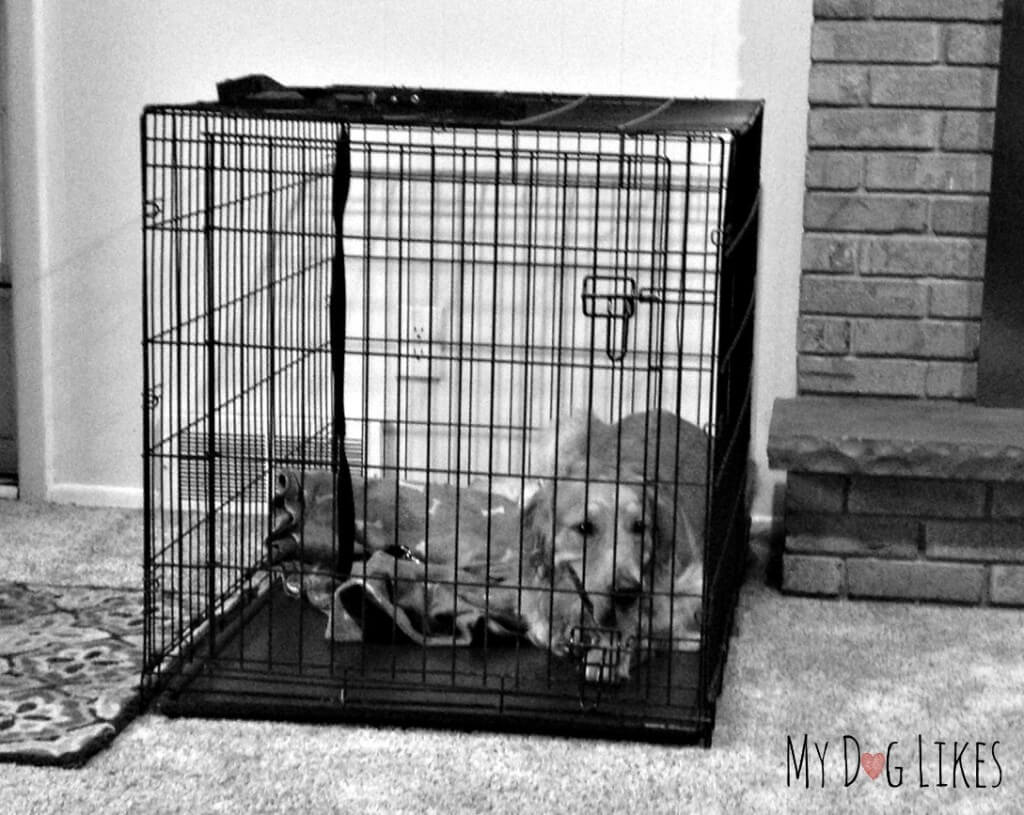 Hmm, well I don't whether he "reflected" or simply went off to dreamland to relive his glorious moments in the backyard! Either way, I guess we still have some more work to do at Puppy School! Look at this face though, can you honestly stay mad?!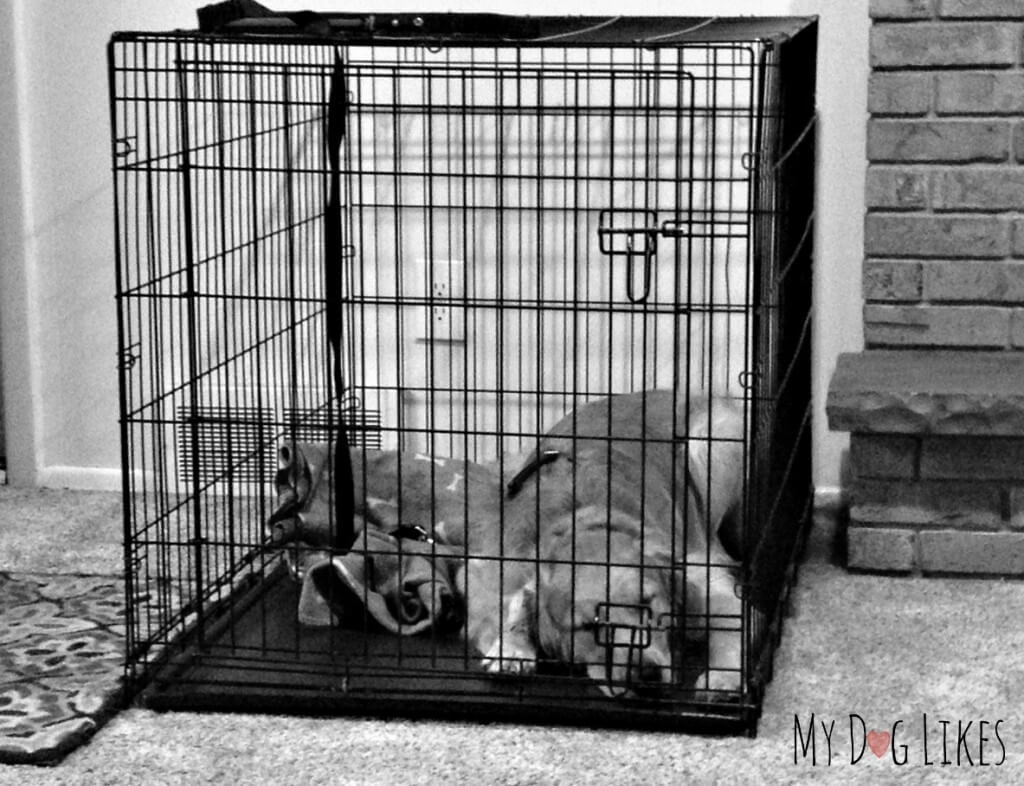 Are all dogs "Bocce Bullies"? No, not Harley. He prefers to sit politely and referee!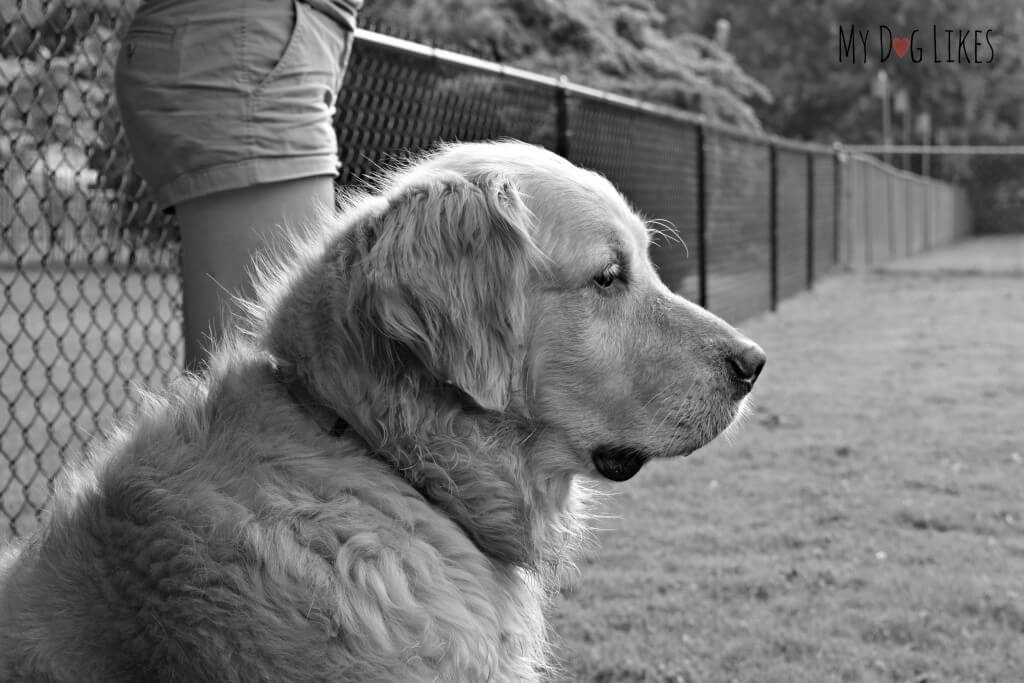 Many thanks to Nola the Dachshund and Sugar the Golden Retriever for hosting this Black and White Sunday Blog Hop!!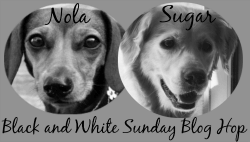 Do you have a backyard bully at home?