As a society, we have become accustomed to feeding dogs kibble.
It's quick, easy and we don't have to think about it too much. However, when we do stop and think, its leaves us with some serious questions about the ingredients and health benefits. If we humans ate only highly processed food or takeout, we know that we wouldn't be our healthiest selves. But in today's fast paced society, many people struggle to have the time to plan healthy and home cooked meals for themselves, let alone their dogs.
That's where PetPlate comes in…
Introducing PetPlate Dog Food
PetPlate is a dog food subscription service whose mission is to provide delicious and nutritious meals right to your door. Their recipes are designed by veterinarians and nutritionists, prepared by chefs, and come pre-portioned and ready to eat!
PetPlate has sponsored this post and they were kind enough to send over a shipment of their amazing food for us to try!
Click Here to Save 50% on Your First Order!
What's Inside? – A Closer Look at PetPlate Nutrition
PetPlate's meals are made entirely from human grade ingredients at a state of the art facility in upstate New York. All product is tested to meet USDA and FDA standards before leaving the plant.
Their menu offers real, ready-to-eat, freshly-cooked meals that include:
High-quality proteins (your choice of beef or turkey)

Vitamin-rich vegetables

Energy-fueling carbohydrates (potatoes and sweet potatoes)

Healthy fiber from pumpkin

Healthy oils, vitamins, and minerals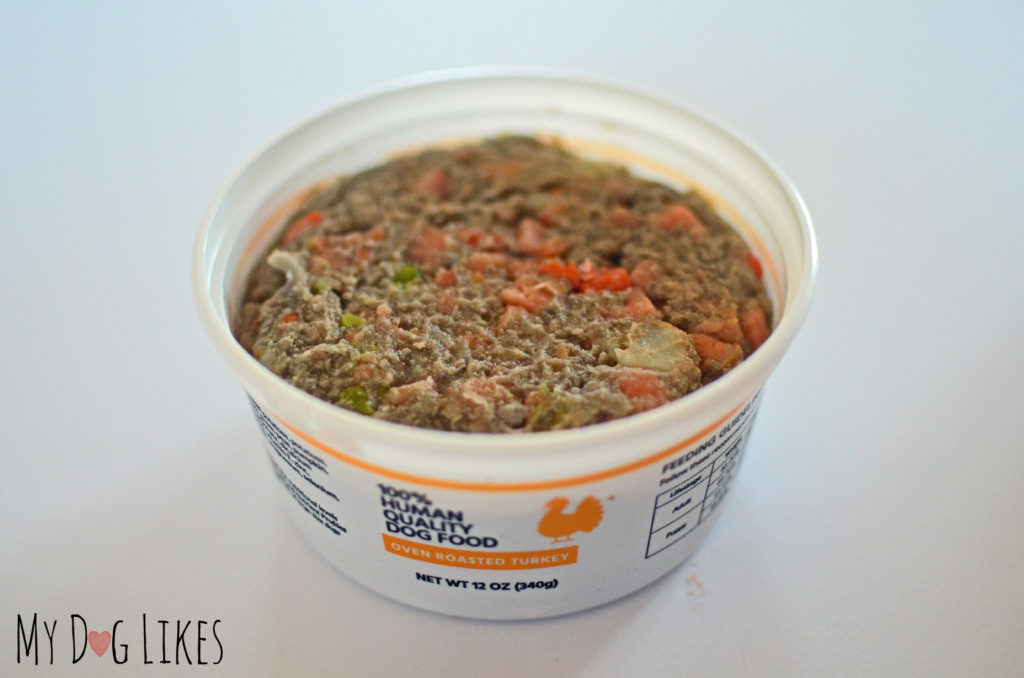 PetPlate NEVER uses:
By-Products

Rendered Meats

Bone Meal

Preservatives
Finally, PetPlate's meals are formulated to meet the nutritional levels established by the AAFCO Dog Food Nutrient Program for All Life Stages for growth and maintenance.
How to Order PetPlate
Create your pup's profile.
Choose your meals. 

Meal plans depend on your dog's age, weight, and dietary needs.

When choosing your meal plan you are able to pick from either Oven Roasted Turkey, Farmhouse Beef, or a combination of both.

Wait for your order to arrive!
You will receive automatic shipments of your pup's personal pre-portioned containers according the shipment schedule associated with their meal plan. They even have the option of pausing or skipping an order – in case you will be away or get behind!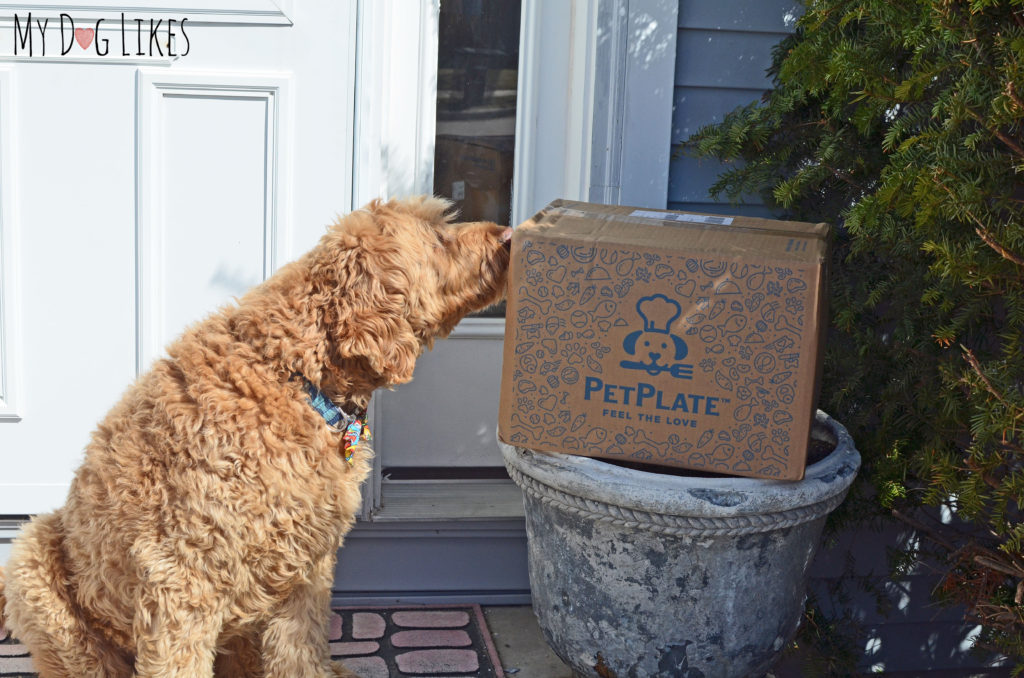 Delivery
PetPlate's are delivered in a heavily lined box accompanied by dry ice and insulation. After placing our PetPlate's order, the first box arrived at our house in only 2 days. Upon opening, we were pleased to see that all the containers of food were still frozen!
In case you are worried about all that packing material you will be pleased to know that the box, insulation, and food containers are all 100% recyclable. The contents inside the liner can even be composted!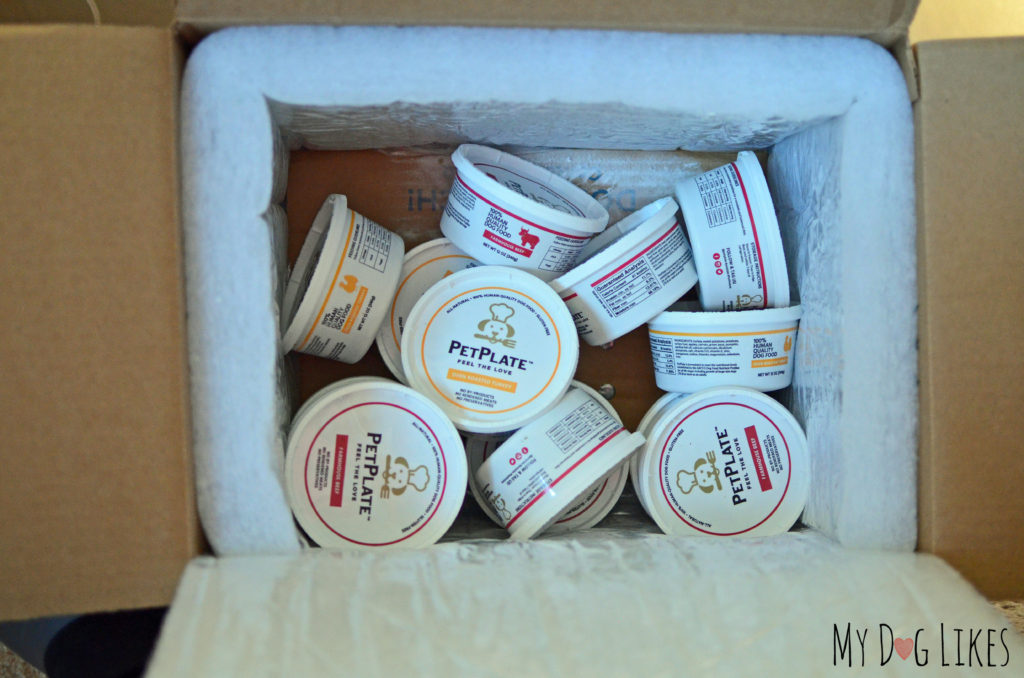 In Your Box
In your first box you will receive a Welcome Pamphlet that provides information about PetPlates, how to store them, how to transition your dog to their food and much, much more.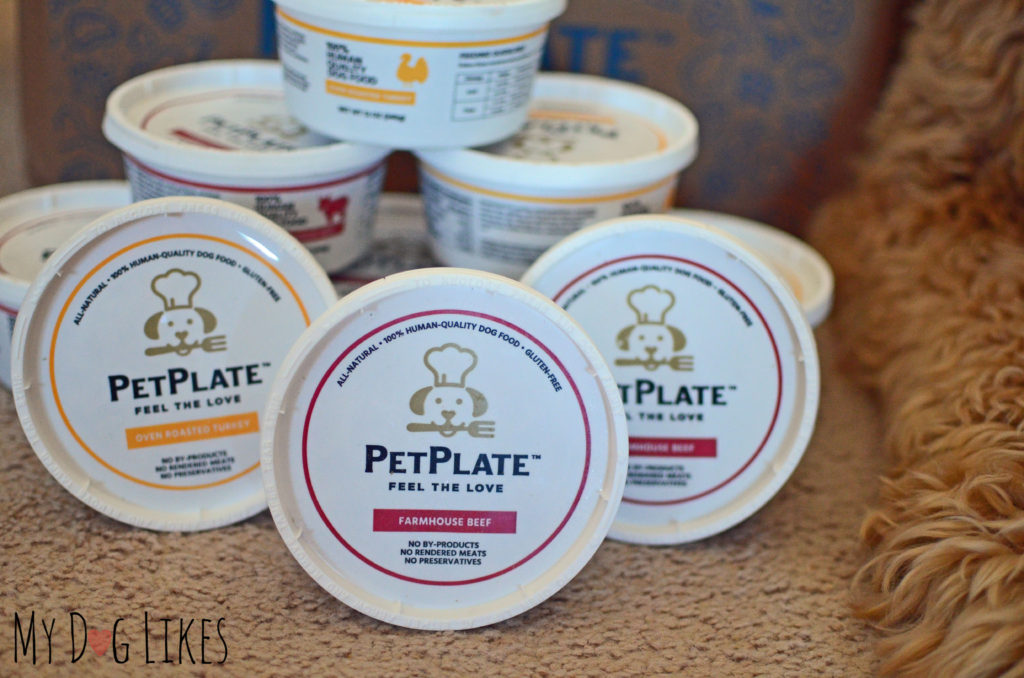 We received (14) 12 ounce containers of food, half turkey and half beef. The containers will last for up to 10 days in the fridge with the lids closed. Once you open the lids the meals will last for 3-4 more days. To store for longer please freeze. The containers can be kept in the freezer for around 18 months.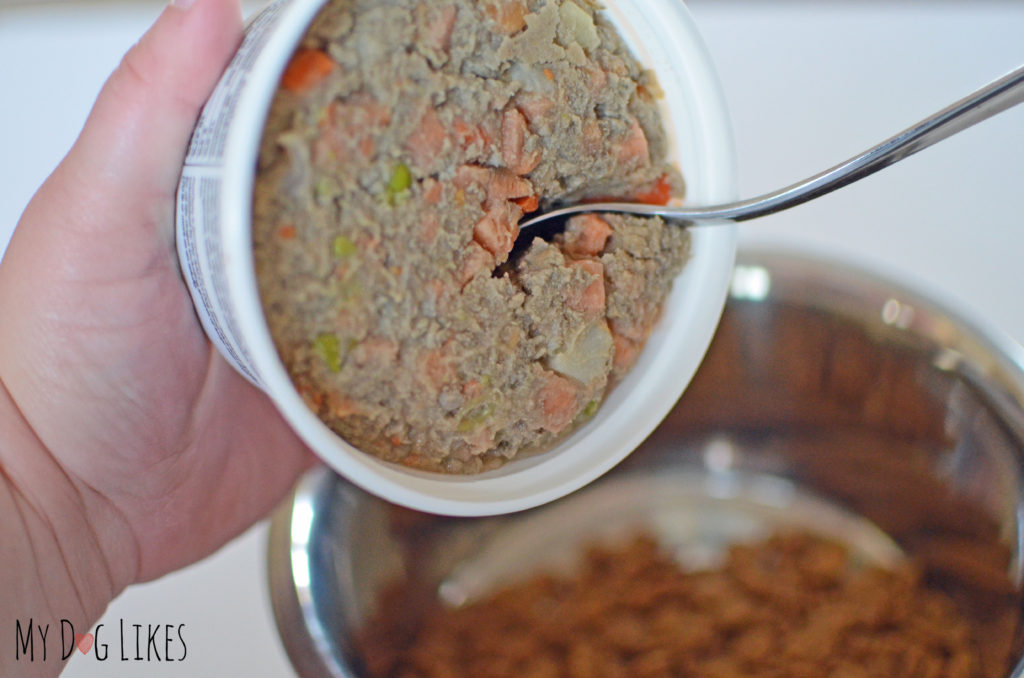 Feeding Your Dog
The best way to introduce your dog to PetPlate's food is to transition them slowly. Start off, by mixing ¾ of your dog's current food with ¼ of the PetPlate's food. In two days, give your dog a mixture of half and half, in two more days mix together ¼ and ¾. By the end of the week your dog has transitioned all together. Each dog is different so for some you may have to go slower than others, just use your own discretion.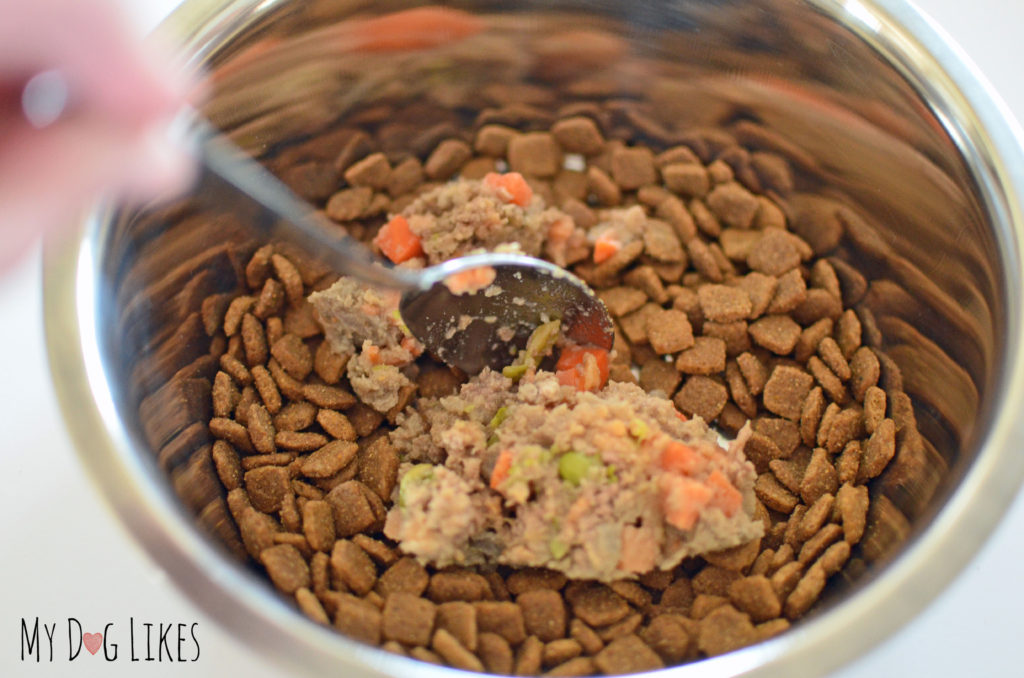 To know exactly how much to feed your dog, on PetPlate's website they break it down by your dog's weight. Here is the breakdown in a nutshell:
If your dog weighs 60 pounds or less, your meal plan will have daily portioned containers. You would feed your dog 1 PetPlate container per day (half a container per meal).

If your dog weighs over 60 pound you get meal portioned containers. You would feed your dog 2 PetPlate containers per day (1 container per meal).
Due to Spencer's weight (70 pounds) he will be transitioning to receive 2 containers of food per day, one in the morning and one in the evening.
Spencer's Taste Test – Our PetPlate Review
Since receiving our PetPlate meals a few weeks ago, Spencer has tried both beef and turkey, and loved each flavor. As soon as he sees me pull the white containers out of the refrigerator, Spencer is on me like glue. I pour the food into his bowl and before I'm able to get out of the way he dives right in. Each and every time Spencer finishes with a clean bowl.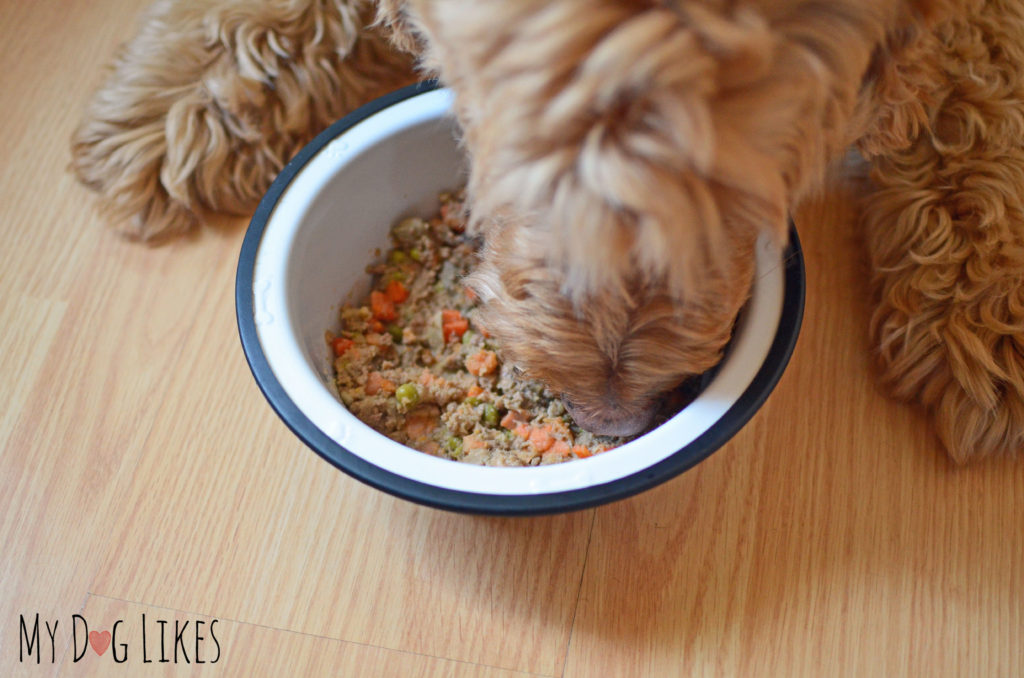 As Spencer was eating his PetPlate meal I got to thinking about all the different ways/situations you could feed your dog PetPlate:
Feed it as a cold meal or warm it up for a nice, hot dinner.

As toppers on their current food to make it more appealing and nutritious.

The soft consistency would make it ideal for dogs who are older and losing their teeth or have lost their teeth.

Ill dogs who need more nutritious food to help them heal and don't have much of an appetite.
Finally, I haven't noticed any digestive issues since transitioning to PetPlate.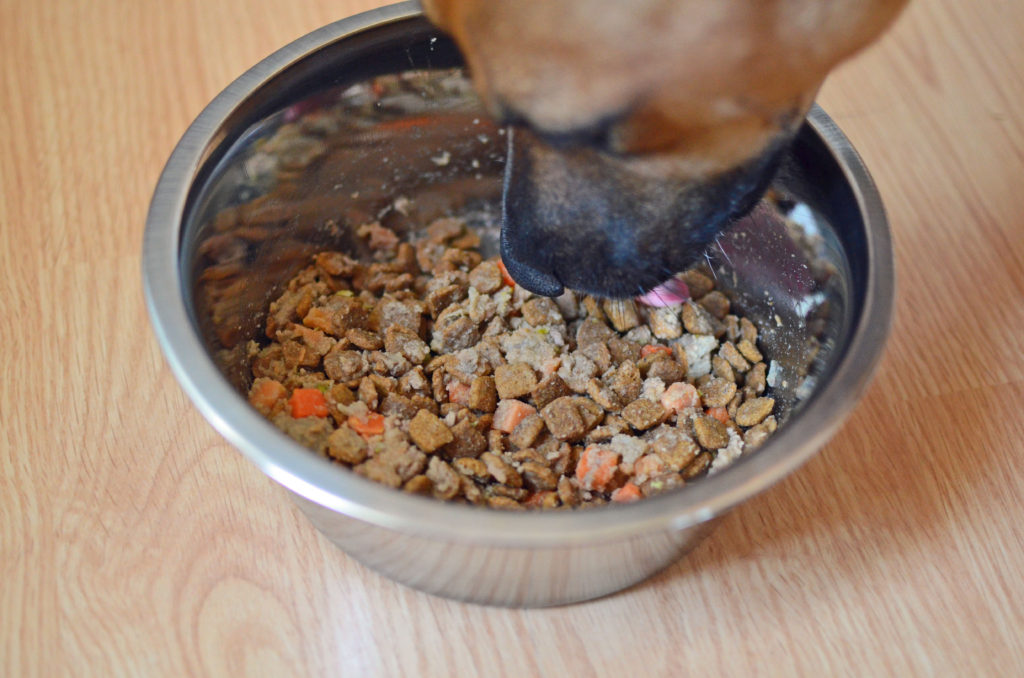 Our other dog, River, is a picky eater so I have begun giving her PetPlate as a topper on her food. Since, starting her on a topper (I just mix in a spoon's worth of food with her kibble), she eats her food without any problem and ends up licking Spencer's bowl after he is done!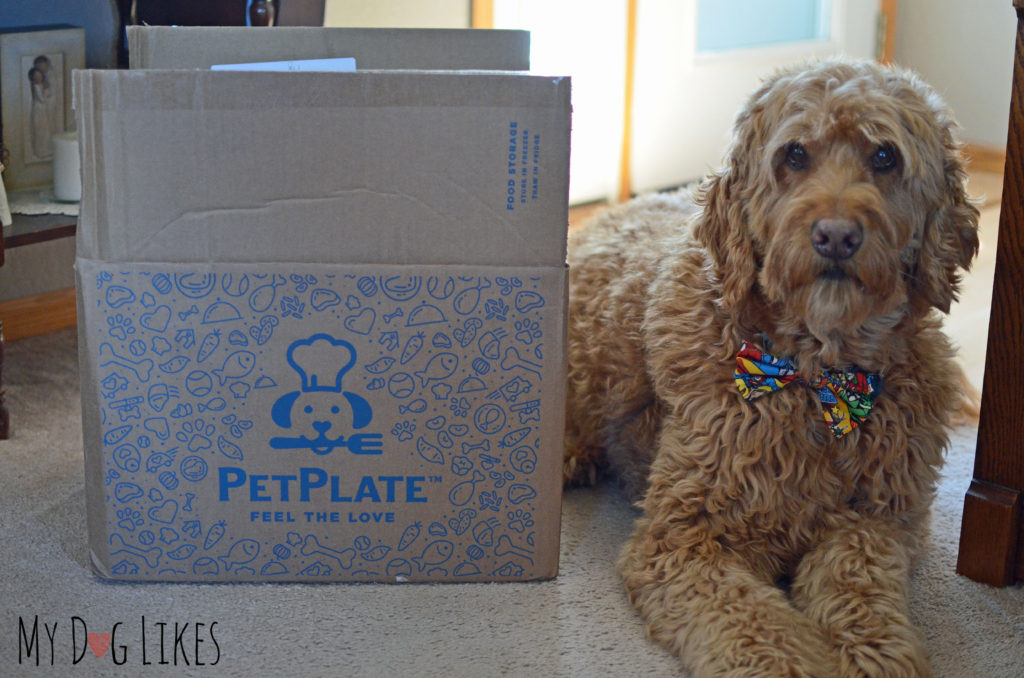 Why MyDogLikes PetPlate
PetPlate offers us an easy and convenient way to incorporate nutritious, home cooked food into Spencer and River's diet.
We found the service to be surprisingly affordable, but even if you couldn't swing giving this to your dogs on a regular basis, using it as a topper or special treat would still provide great health benefits. Since PetPlate is prepared by chefs and approved by veterinarians and nutritionists it offers great peace of mind knowing you are feeding your dog some of the best food on the market. Plus, they will absolutely LOVE it!
Finally, having the convenience of an auto ship service means there is no more forgetting to buy food or running out. PetPlate does an amazing job making sure their food is delivered to our door step still frozen, and it's nice knowing that all of the packaging is recyclable/biodegradable. 
Want to give PetPlate a try?