Without a doubt this has been the hottest summer I can remember. In fact, the majority of the United States is experiencing higher than normal average temperatures. Extreme heat places our pets in serious danger of heat exhaustion, dehydration, and heat stroke.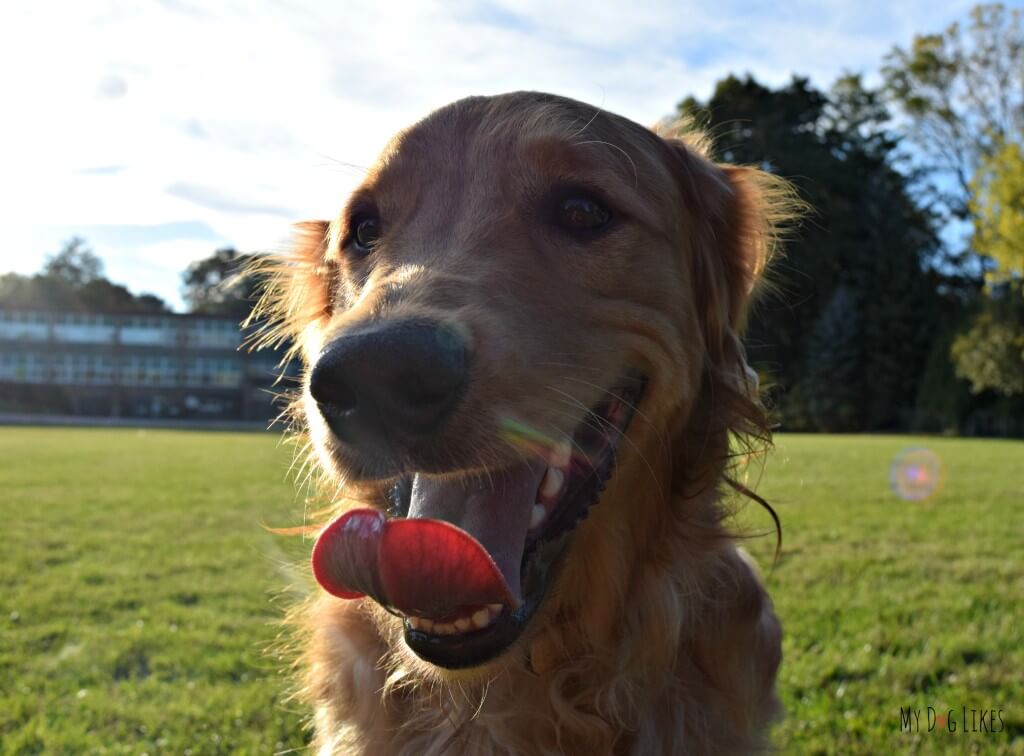 For that reason, we are teaming up with PetSafe for Pet Hydration Month to help raise awareness on the importance of hydration and how to make sure your pets are truly getting enough water.
The Importance of Keeping Your Pets Hydrated
Just like us humans, the majority of our pets body weight consists of water. In fact, as opposed to our 60% water concentration, cats and dogs bodies are actually closer to 80%!

What role does water play in your pet's health?
Helps prevent urinary tract infections – Low water intake can lead to urinary tract infections and even the creation of urinary stones or crystals.
Regulates temperature – Water cools the body and helps to maintain a steady body temperature.
Improves recovery – Water helps to improve kidney function which in turn flush toxins from the body.
Signs of Dehydration in Dogs
With your dog's body being composed of 80% water, its no wonder that dehydration poses a serious risk. Even though your dog can't speak to you, there are many ways that his/her body communicates poor hydration, including:
Sunken Eyes
Lethargy
Loss of Appetite
Dry Mouth
Depression
How Much Water Does Your Pet Really Need?
This answer may surprise you…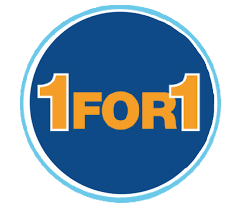 To keep your pet properly hydrated they require 1 oz of water per 1lb of body weight!
This was a surprising number for us to hear and after measuring our dogs bowls we realized that they do not currently get anywhere near that number! Like many pet parents we always assumed that they would get a drink when necessary, and simply filled the bowl up when it was getting low. We have always encouraged them to get a drink (especially on hot days) but we had no idea they may be so lacking in proper intake!
Tips for Keeping your Pet Hydrated
There are many ways to encourage your pet to eat or drink. Take note of what your pet is currently drinking and try these tips to get them closer to their goal:
Add water to their food – Pet food (especially kibble) has a very low moisture content. This differs from the varied food diet that we eat as humans and makes water intake even more important. Mixing in water with their dry food, or giving them wet food on occasion, will go a long way in getting them the water they need.
Add flavor to their water – Pouring some chicken or beef broth in your pet's water bowl is an easy way to encourage them to drink more!
Consider a Pet Water Fountain – Running water is a more natural way for pets to drink. This is because they are instinctively drawn to streams and rivers where water is flowing and safe. Pet fountains mimic this sight and sound and encourage them to quench their thirst.
Click Here to Browse Pet Fountains on Amazon
PetSafe Water Fountains
PetSafe manufactures a wide variety of pet water fountains with different size reservoirs, spouts and filtering options.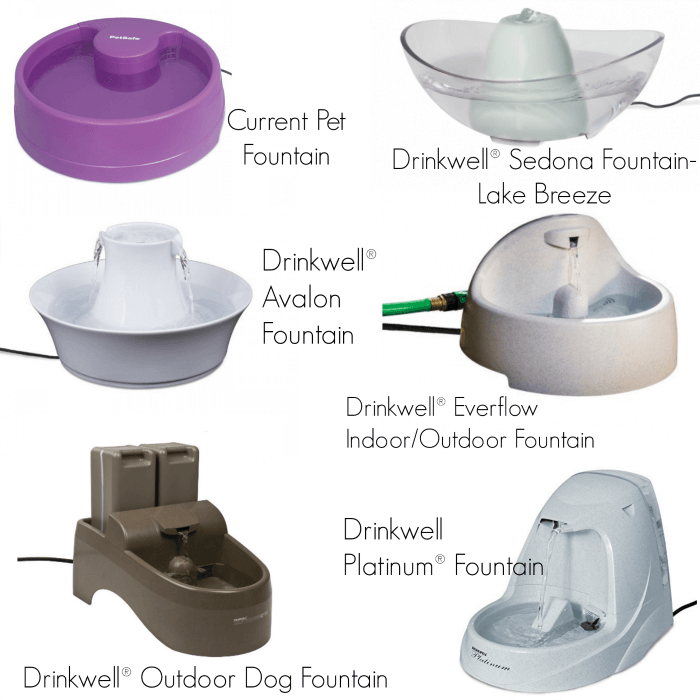 Testing out PetSafe Water Fountains
Thanks to a PetSafe donation, we had the opportunity to test out several of these different models at the latest BlogPaws Conference. For those who don't know, this years event was held during the month of June in Phoenix, AZ. With temperatures of 115°, keeping our pets hydrated was of the utmost importance.
PetSafe had placed fountains all throughout the conference center and we tried as many as we could. Both Harley and Charlie took to them right away. We were especially excited because Charlie (who usually won't drink from communal bowls) had no issues whatsoever using these fountains. I think the constantly filtered water eliminated any scents that may otherwise throw him off!


The Best Fit Fountain
As a thanks for helping to spread the word about Pet Hydration Month, PetSafe was kind enough to offer to send us the fountain of our choice. After trying a few different fountains at BlogPaws, we decided to get the PetSafe Drinkwell Everflow Indoor/Outdoor Fountain. We haven't received it yet, but look forward to testing it out over the long term to see what the boys think (be sure to check back).
When choosing a fountain there were several things that we were looking for.
First, we wanted our fountain to be able to hold a lot of water. Between two big dogs, a kitty, and a smattering of foster kitties, a lot of water is consumed in our house! This one holds 1.5 gallons at a time!
Second, we were looking for mess control! Our big boys are not very neat and tidy when they drink and its not at all uncommon to get a wet sock (yuk) when you walk past the water bowls! To help control the mess, we were looking for a fountain that had a deep basin to catch errant drops of water.
The final piece…we wanted a fountain that had the option for the dogs and cat to drink from a bowl and also from a fountain. We are so excited to test this fountain out over the long term at our home and will be sharing our thoughts with you very soon!
PetSafe has also created this great infographic for Pet Hydration Month!