As more people hear about the benefits of raw feeding, the number of pet parents who are feeding/supplementing raw (or considering doing so) is growing. Despite the plethora of resources out there, there are still those hesitate to feed raw because of concerns with safety, the amount of time that is needed to prepare meals, and the space that is needed to keep ingredients fresh.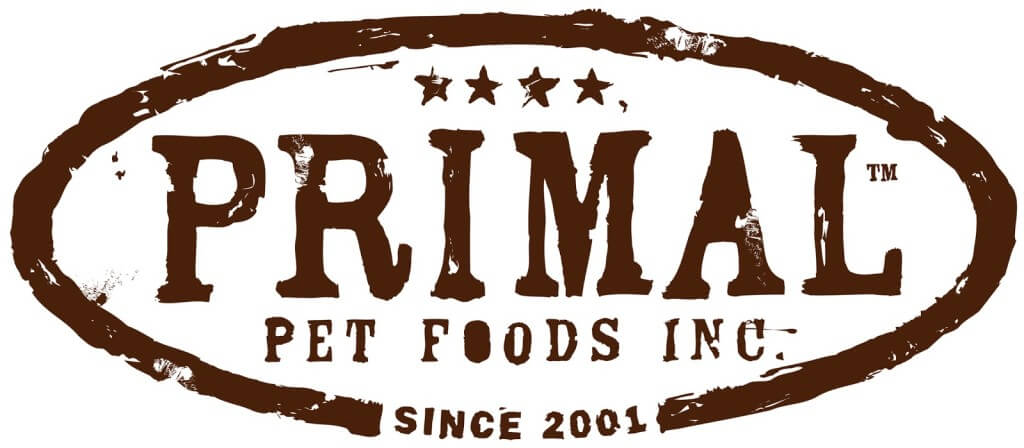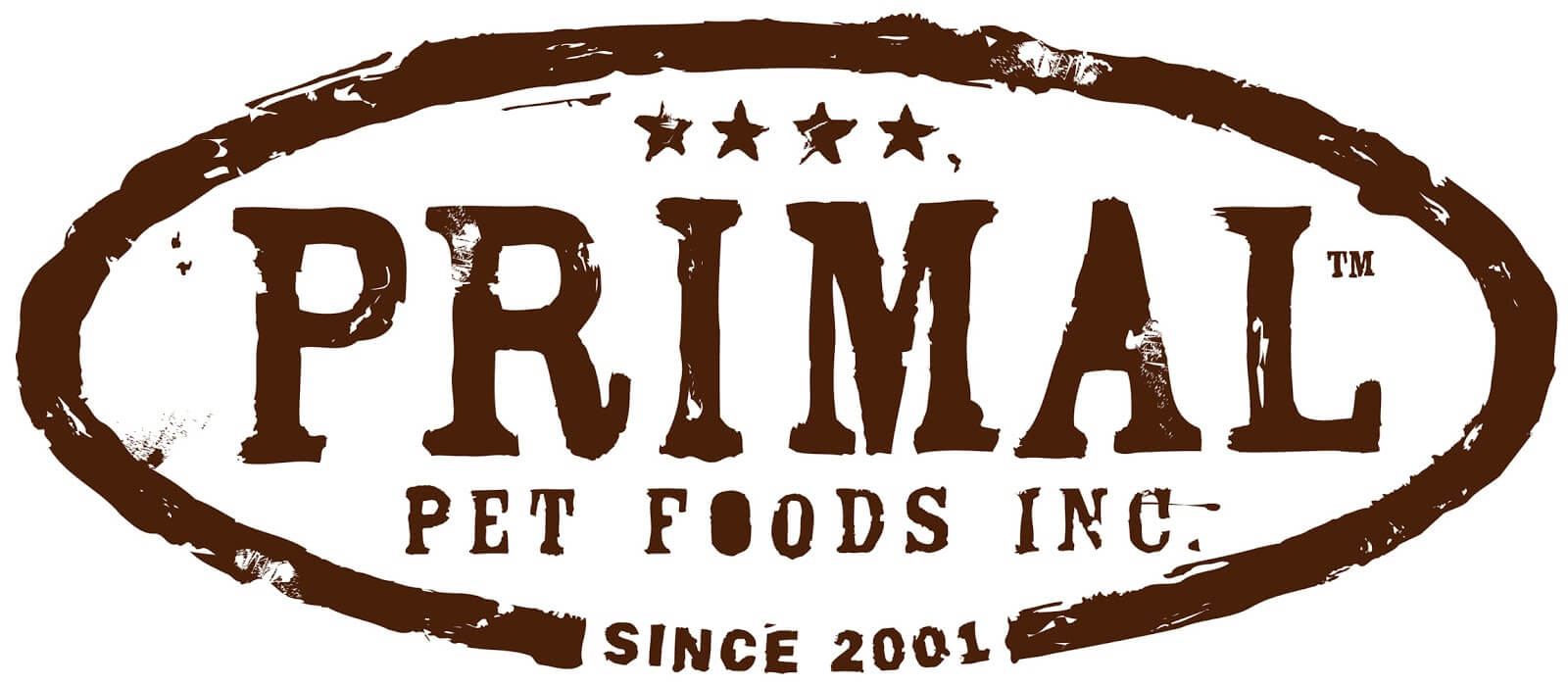 At MyDogLikes we have explored many commercial raw feeding options, that aim to make raw feeding easier and more convenient for the average pet parent. Though we have found some really great options that are safe and convenient, our weekly game of refrigerator/freezer Tetris has gotten old! Today, we are going to take a look at some of the freeze dried raw formulas from Primal Pet – combining wholesome ingredients in a convenient shelf stable form.
About Primal Pet Foods
As we touched on in our Raw Marrow Bones review, Primal is an advocate of the BARF diet (Bones and Raw Food or Biologically Appropriate Raw Food). This means that they believe dogs thrive on an instinctual diet similar to what they would eat in the wild.


The BARF diet incorporates raw meaty bones, muscle meat, organs, and raw, fresh fruits and vegetables. If this sounds a little overwhelming to you, take a deep breath because Primal offers balanced nutrition in a wide variety of forms that can help raw feeding fit into any lifestyle!

Primal Freeze Dried Dog Food Formulas
Primal has combined antibiotic and steroid free meats, certified organic produce, organic vitamins and unrefined minerals into a convenient freeze dried form. The formulation is pressed into nugget shaped pieces that make portioning a breeze. Since this food is freeze dried, it does not need to be refrigerated (yay, no refrigerator Tetris!).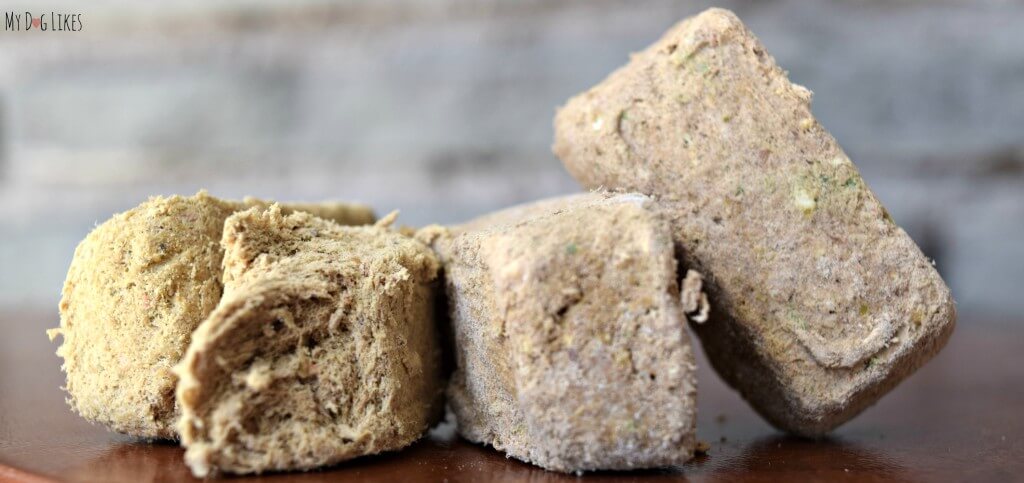 Primal's Freeze Dried Raw Nuggets are available in many different protein sources including Pork, Beef, Chicken, Duck, Lamb, and Turkey/Sardine. All ingredients come from ranches and farms in the USA and New Zealand who practice sustainable agriculture and take pride in the production of wholesome, human-grade, raw foods!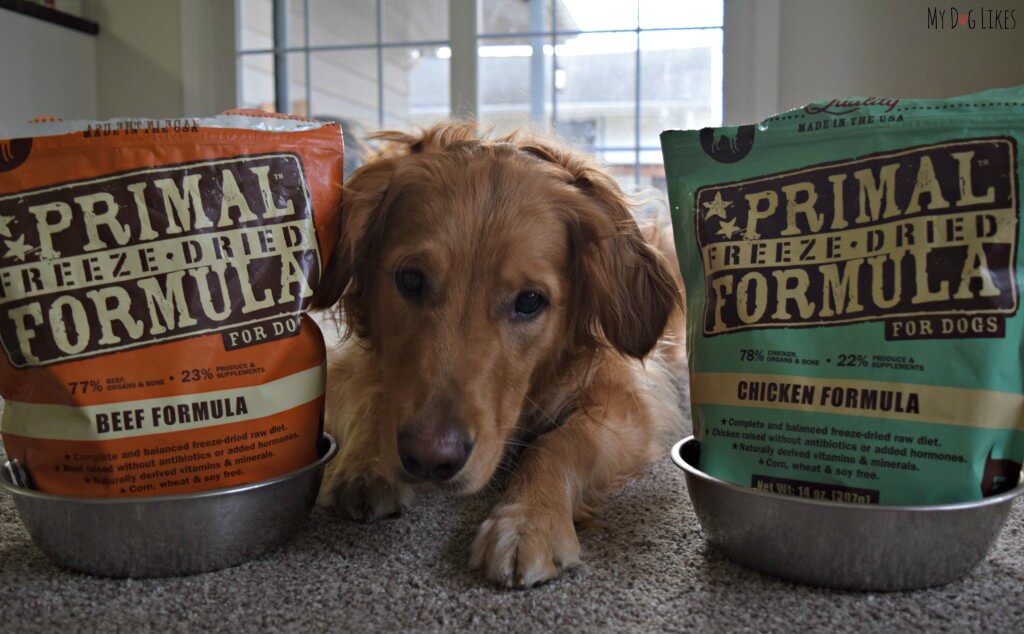 Primal was kind enough to send us some Beef and Chicken formulas to review! As you can see, Charlie was eager to dig in! The only problem…which one to choose!? 
How to use Primal Freeze Dried Nuggets:
Calculate – Using Primal's food calculator tool, determine based on your dogs size, activity level and goals, what is needed to complete their diet.  For us, using half of our grain free kibble (1/2 cup) allowed us to feed approximately 6 nuggets at each each sitting. Because Harley is trying to lose some weight, we did a little math to double check. Thankfully, Primal conveniently and transparently breaks down the amount of calories contained in each nugget making this math painless. We checked our calculations twice, but its also important to pay attention to your dog's behavior following eating. While they will certainly want to lick the bowl clean, look for signs of hunger (licking the bowl repeatedly, behavior changes, lethargy) and adjust as needed.
Crumble – Select the appropriate number of nuggets and crumble/crush the nuggets between your fingers. We found that the chicken variety was much flakier and crushed easily, where as the beef variety required a little bit more elbow grease and effort to crush.

Re-hydrate –

Primal recommends re-hydrating freeze dried formulas with appr

oximately ¼ cup of water for every 4 nuggets. Moisture content is so important when feeding a raw diet and re-hydrating freeze dried formulas helps your dog better absorb nutrients from his/her food. 

Stir – Stir up their now yummy smelling meal (If you hadn't gotten their attention already, you have it now). You will start to notice the natural scents of the raw diet (it smells a lot like turkey and gravy dinner). If you are noticing chunks that are dry, don't be afraid to add a little more water. I found it easiest to simply add warm tap water, stir, and re-evaluate. Our boys never mind a little bit of extra water so I just add until there are no dry spots of food left.
Sit – By now you have a whiny pack of dogs staring you down for their food, but give the warm water a minute to soak into the food. If you are noticing some stubborn chunks resisting the moisture, use a fork or a spoon to stir and crush.
Serve – The fun part! Stay out of the way because your babies will be ready to eat!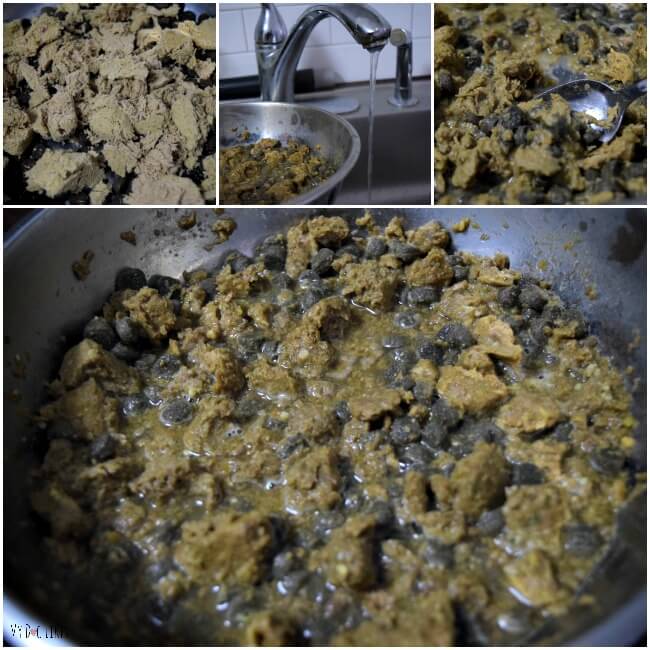 Watch this short video from Primal for some more helpful feeding tips:
Big Dogs – Big Appetites! Stretching the Dollar
Harley and Charlie are large dogs. On their current grain-free diet, our boys require approximately two cups of food per day (1 cup at each meal/per dog). A quick calculation on Primal's food calculation tool and I was seeing dollar signs! Based on an initial calculation, our boys could eat a whole bag per day!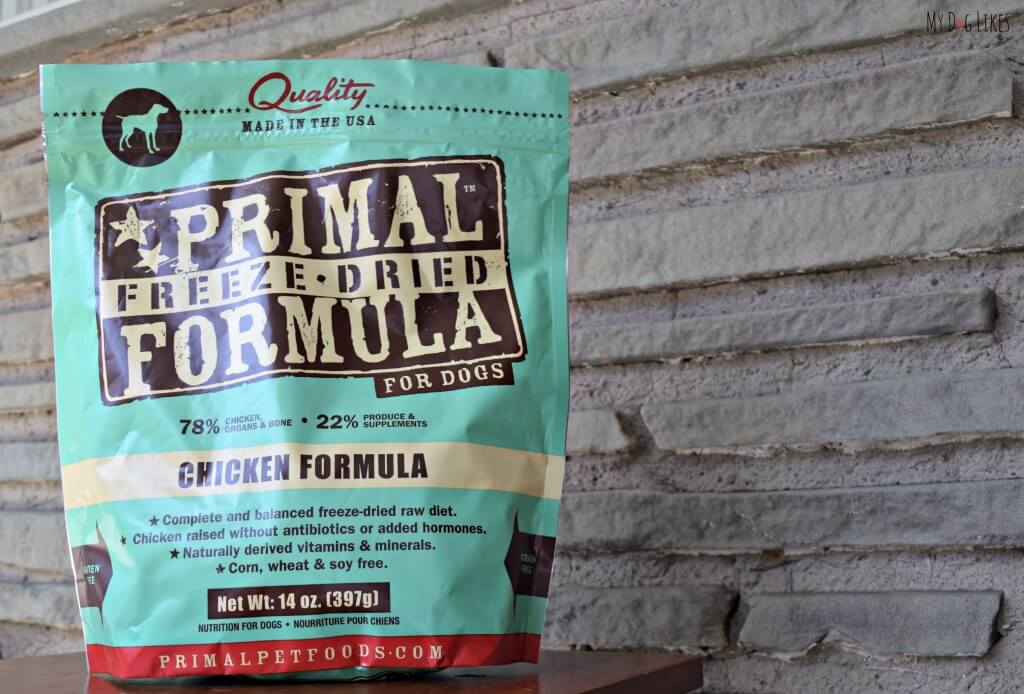 Though commercially available raw items are amazing and allow the average pet owner to access healthy raw feeding, these products are still convenience items, designed to make life easier for the average pet parent. Convenience is something that has a price tag associated with it, one that is high when feeding two big dogs. Relying completely on readily available items would be costly and unrealistic for our (and most pet parent's) budgets. What we love about Primal's Freeze Dried Raw Formulas is that they are perfect for SUPPLEMENTING our existing grain-free diet! We get to choose what works for us!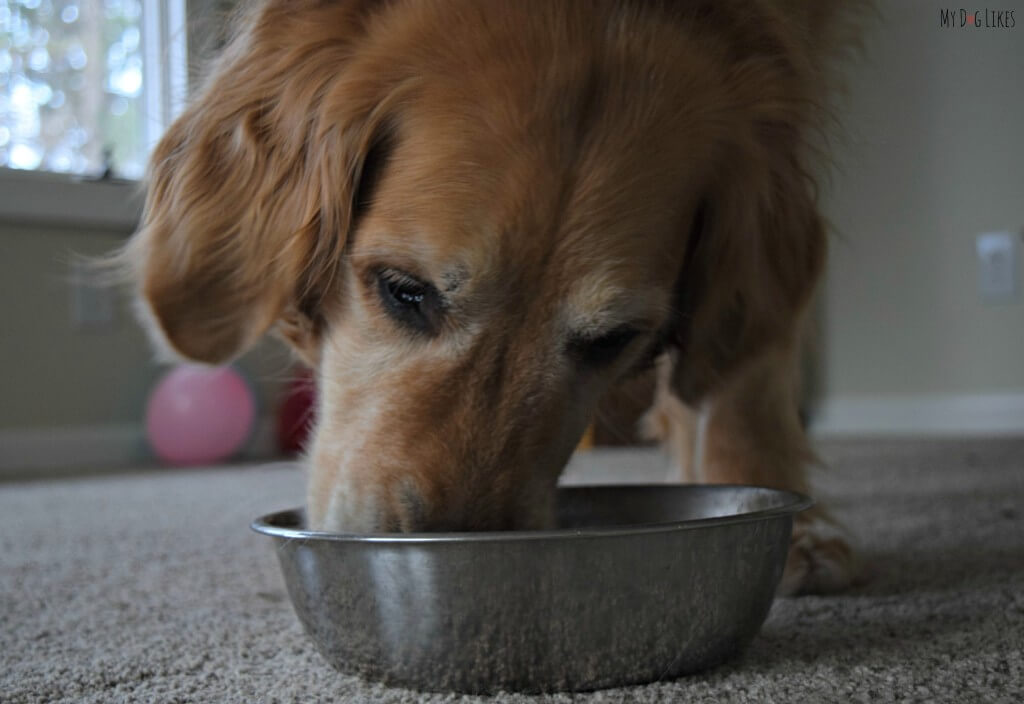 Why MyDogLikes: Primal Freeze Dried Raw Nuggets
Primal's freeze dried formulas offer a convenient and simple way to feed a balanced Raw diet. As a busy pet parent, you don't have to worry about all the prep work of chopping and mixing the ingredients yourself. Additionally, since these are balanced BARF Diet nuggets  you can rest assured that your dog is getting the nutrition that he/she needs. Worries about safety, storage, and nutrition are gone because these little nuggets are a complete and balanced, shelf-stable meal that doesn't take up precious refrigerator space. There really is no beating it!!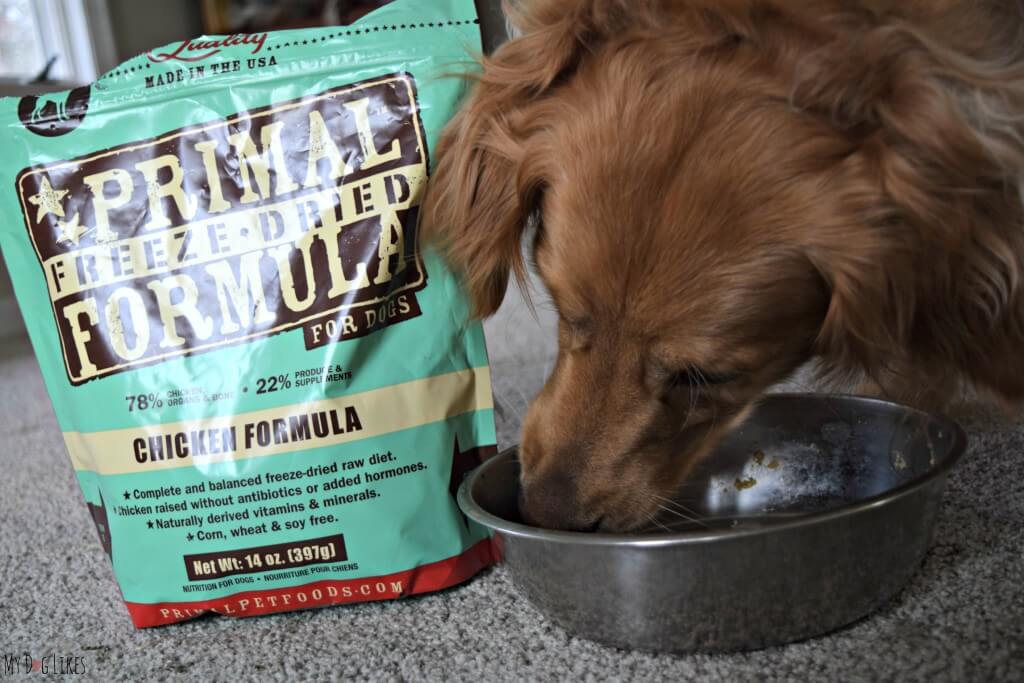 While it would be costly to feed large dogs the freeze dried formula alone, it works great as a supplement to grain-free kibble. For the last several months we have been buying a grain-free formula with added freeze dried pieces. At over $90 per 28lb bag, our food is getting expensive fast. One of our frustrations in purchasing that option is that the amount of freeze dried pieces in each meal/bag is not uniform. Some bags are loaded with pieces, while others seem like a waste of money! We love that the Primal's Freeze Dried Nuggets put us in control of how much raw food the boys are getting. I can choose based on our budget whether the boys get it once per day or in different ratios at each meal.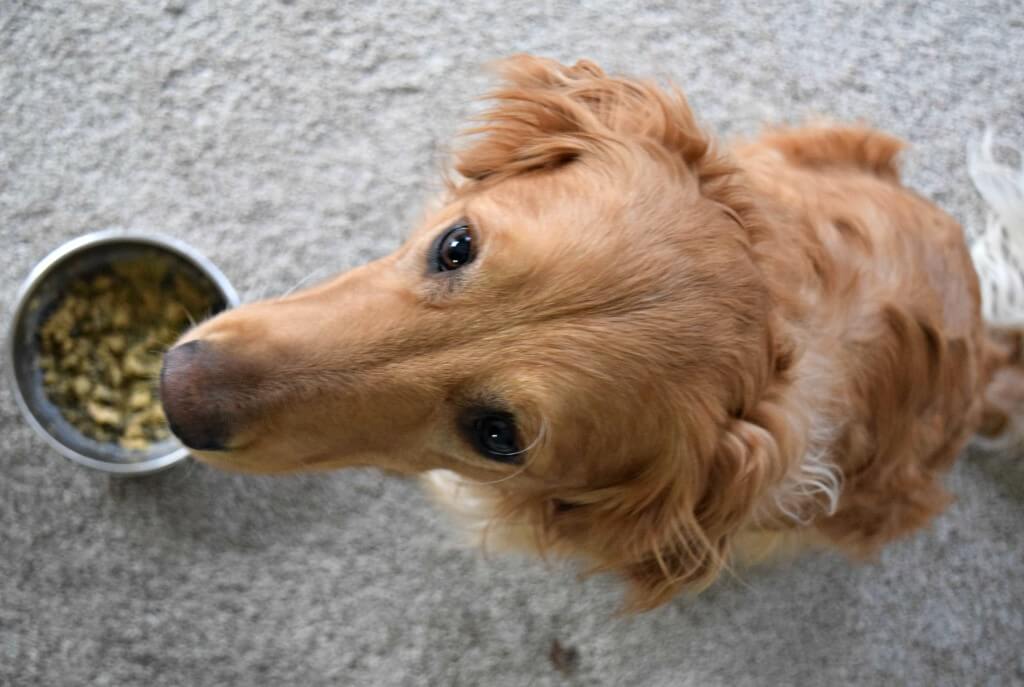 What we LOVE most about Primal Freeze-Dried Nuggets is how much our boys love it! I know it probably seems silly but the 2 minutes that it takes to prepare their food makes me feel like I am doing something extra special for my boys. They are so excited to eat their food and their anticipation grows as the warm water releases the aroma of fresh food through the kitchen. As excited as they are it actually takes them longer to eat their meal; they truly seem to savor every bite! As always, Primal's sourcing and quality is top notch, so I can rest assured that my boys are getting the very best.
Eager to try out Primal Freeze Dried Dog Food for yourself?