Regular readers will know that one of the main goals of our site is to promote living an active lifestyle with your pet. Whether out for a walk, run, hike or more serious adventure – we believe that time spent exploring is some of the best bonding you can experience.
One of the keys to a successful and stress free experience is making sure to have the right gear. Today we are sharing one of our favorite new accessories, and guess what – it's not for the dogs! Instead, it is the PERFECT accessory for active dog parents – ZigZev Headbands.
About ZigZev Adventure Headbands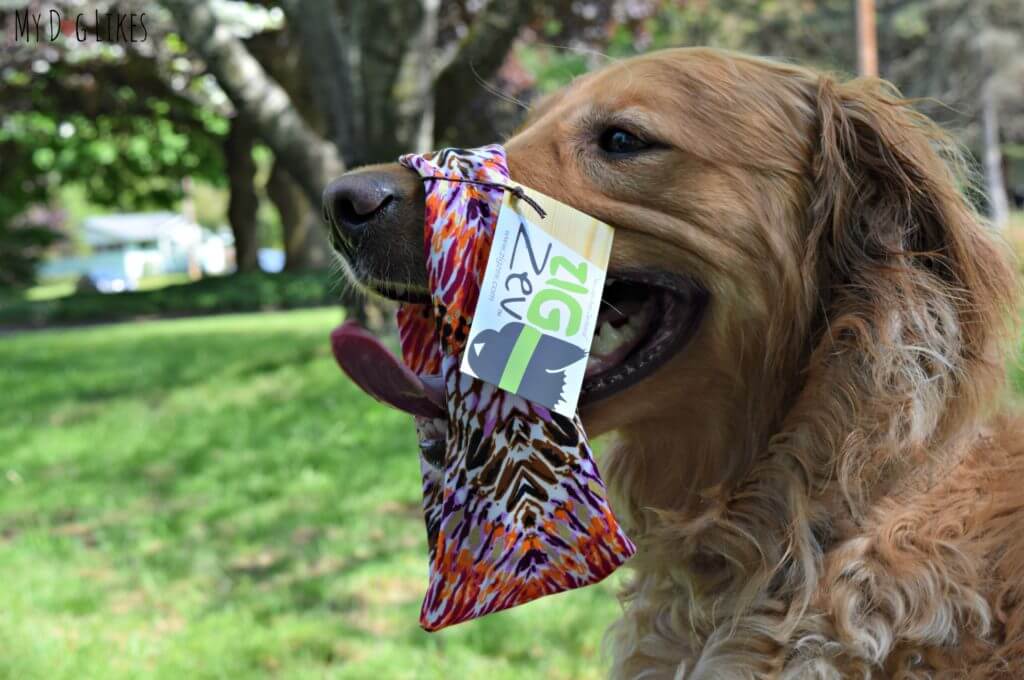 ZigZev is a Buffalo, NY based company that designs and produces handmade headbands.
While in search of a workout headband that would stay in place but not give her a headache, founder Kelly, decided to make her own. A graphic artist by trade, Kelly started creating headbands that were not only functional but incorporated fun graphic designs and patterns! Friends and family loved the designs and began requesting some for themselves. ZigZev was born!

Made of a Lycra blend, these headbands (or Zevbands) are absorbent, retain their elasticity and are extremely soft. Zevbands are perfect for any occasion, but especially suited for exercise and adventure.
Save 25% on any Zevband with code MYDOG25
A Charitable Mission
Inspired by her rescue cat Zev (and company namesake), ZigZev gives back to the pet community in multiple ways.
First, a portion of every purchase goes to help rescue pets find their forever homes. Just like Zev found Kelly, she wants to help others do the same.
Secondly, all fabric scraps from the production process are recycled into pet beds for animal shelters. How cool is that?!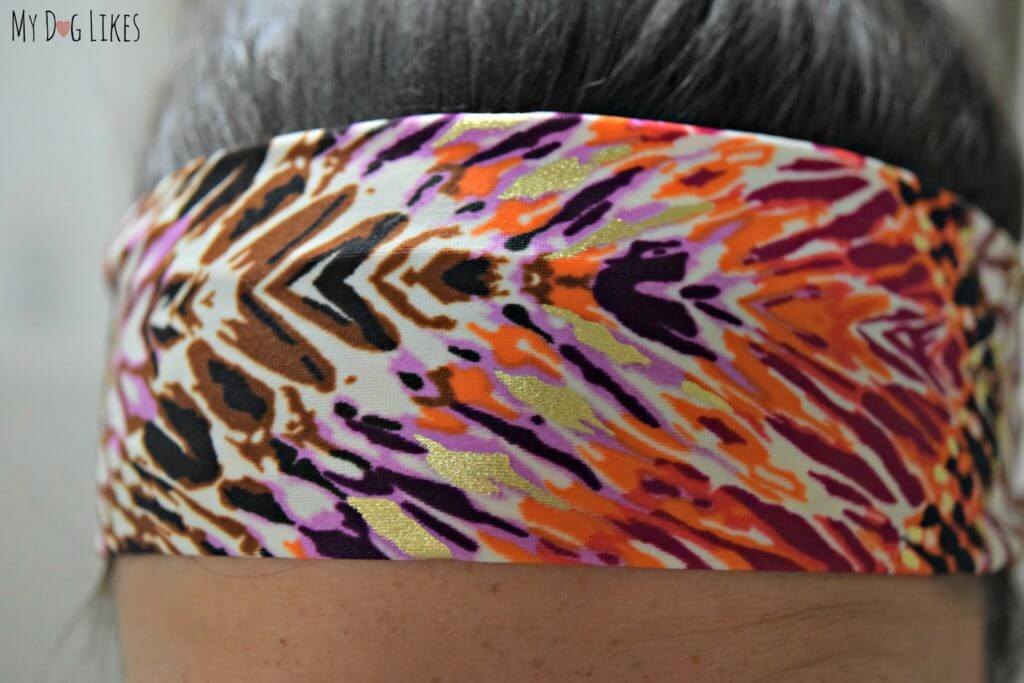 What's so Great about these Headbands?
Design – ZigZev headbands are 4″ wide in the front and taper to 1.5″ in the back. This allows for them to be worn in multiple arrangements – covering the forehead and front of the hair, or folded over for a thin and streamlined look. The Lycra blend fabric used is particularly soft, stretchable and absorbent – making it perfect for active wear.
Handmade – All headbands are designed and produced in Buffalo, NY. We love supporting local companies and are so excited to see a WNY startup gaining traction.
Non Slip – One of the most common complaints with exercise headbands is that they won't stay in place throughout a workout. Those that do tend to be so tight that they cause a headache! Zevbands' wide design allows them to be worn down over the forehead and the unique material keeps them just where you want them.
Style – Without a doubt it is the awesome prints that will first draw you in to ZigZev. All designs are created in house and available only at ZigZev. From fun and vibrant patterns, graphic art, and cute phrases they are sure to have something to fit your style. Buffalo and Western New York natives will particularly love the hometown pride designs!
Affordable – With the majority of their headbands falling between $8-$10, ZigZev is also affordable. Especially when you consider that a portion of every sale goes to charity!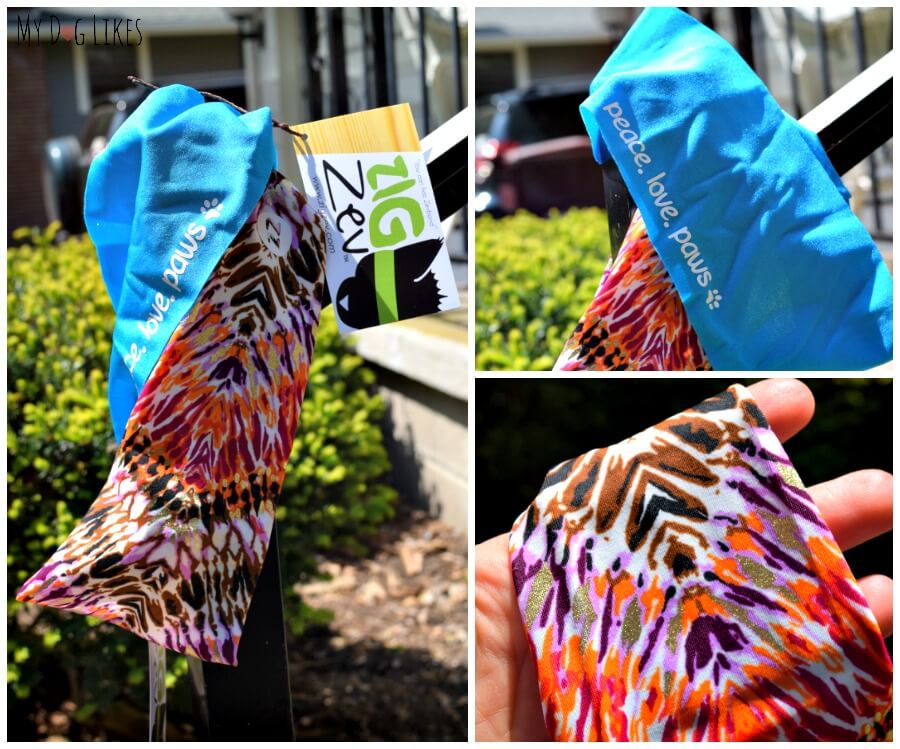 Testing out the ZigZev Workout Headband
I've been wearing headbands for years, and there is always a trade off. Trust me, I've tried a lot of brands in all price ranges! Either they are tight, stay in place, but give you a massive headache and a terrible crimp in your hair, or they are loose, more fashionable, but fall out of my fine hair as soon as I get active.
It's been a few weeks since I started wearing my Zevband daily, during all sorts of activities: Crossfit, running, walking with the dogs, working around the house, and relaxing too, and I have to say something: I am in LOVE!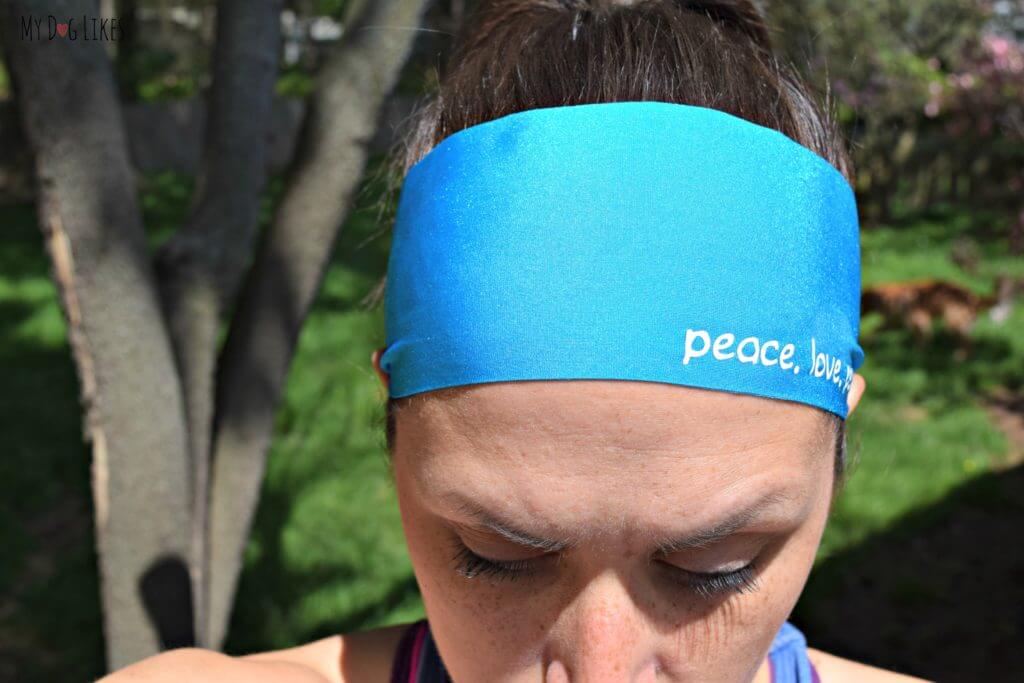 Not only do these bands stay in place, but they are actually comfortable and fashionable to wear!! When I'm doing a vigorous activity I like to wear the full width of the Zevband, partially covering my forehead (above). It fits securely and once you start sweating, especially doesn't move!
My hair has lots of layers and bangs which drive me bonkers when working out or getting wind blown on a walk, but the Zevband keeps my hair completely out of my face. Not only is it great for activity, but it's so comfortable that I like to wear it around the house when I get home from work! I have never had a headband that I have WANTED to even TRY doing that with! Best of all, when you take the Zevband off, there is no crimp where it was placed! Your hair can be salvaged without a shower, hooray! Not for nothing, the bands are so cute (I get so many compliments) that you could totally rock them with your outfit too! Folding over the back half of the band creates a thinner and more fashionable look for all day wear!
Washing a Zevband

Over time your Zevband will loose a bit of it's elasticity as it soaks up your sweat- don't worry – give it a quick wash and it will spring back into shape! You can toss it in the washing machine or clean it by hand with a bit of detergent and water. Just make sure to let it air dry – a dryer may damage the material!

Why MyDogLikes ZigZev Athletic Headbands
As a regular crossfitter, runner, and doggy walker, I have become quite reliant on headbands over the years. I have also tried just about everything on the market and always had an issue with them either staying in place or being too tight. A loose headband is extremely annoying because loose hair falls in your face and a tight fitting headband can give you a headache and a bad crimp. Zevbands on the other hand are comfortable, functional, and stylish!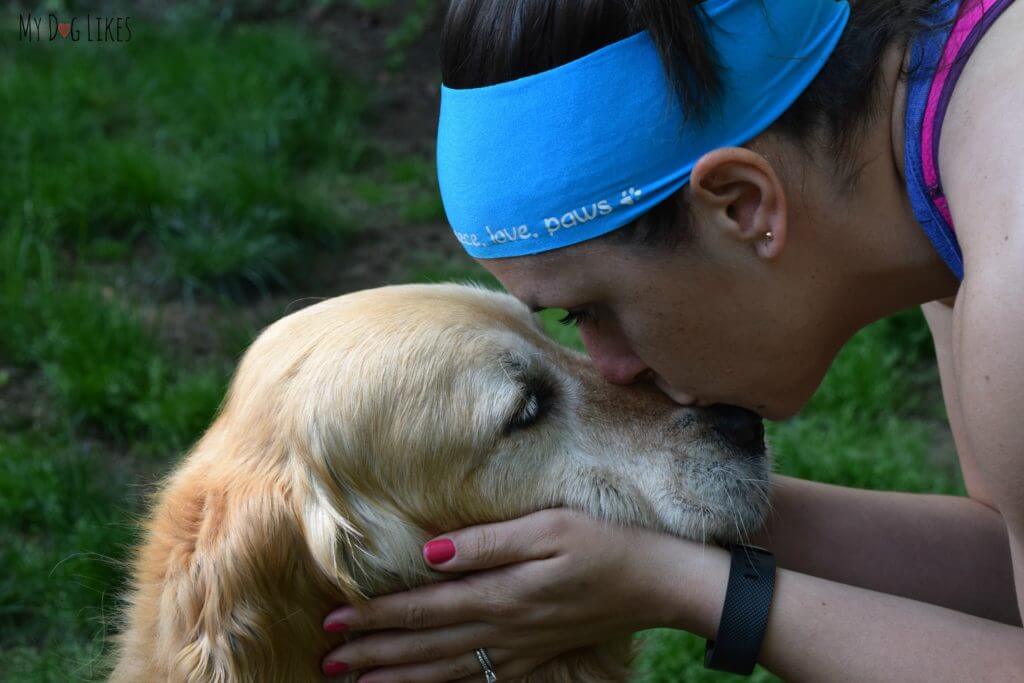 I love wearing them to do just about every adventure from exercising, walking the dogs, to bumming around the house! Not only do they wear well, but they are adorable, and I have had so many compliments on my new headbands! Now I just keep looking at their selection of patterns and planning my summer wardrobe around them!
Certainly, I would be remiss not to mention that I also love how this hometown small business has made a commitment to giving back and helping rescue animals with their sales and materials! Now that is a company all of you dog moms and dads can get behind!
Want to pick up your own ZigZev Workout Headband?