There is no denying that high quality protein is the building block of a healthy canine diet.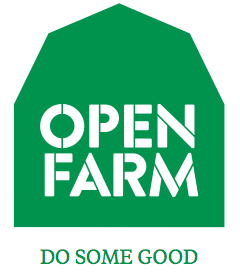 As a former vegetarian, it has always been hard for me to cope with the fact that despite buying high quality kibble for our dogs, the source of the protein in this food is not selected with the same care as the meat I buy for myself.
The reality is that even when meat is sourced in the USA, the protein in your favorite kibble is likely part of the factory farming system which places company profit over the welfare of animals.  As an animal lover, it is difficult to rationalize advocating for the care of animals while at the same time supporting this industry.
This is why we are so excited to tell you about Open Farm Pet Food – a company that is making a huge commitment to changing an industry.
Open Farm Pet Food
Open Farm is a family run company based in Toronto, Canada. Aside from creating some of the healthiest dog food available, the major thing that sets them apart is that all of their ingredients are ethically sourced. This means taking great care and effort to source both humanely raised meat as well as fresh and local vegetables.

The Recipe's and Ingredients
Open Farm currently offers 3 wholesome recipes – formulated to be interchangeable in a rotational diet:
Homestead Turkey & Chicken

Catch-of-the-Season Whitefish & Green Lentil

Farmer's Market Pork & Root Vegetable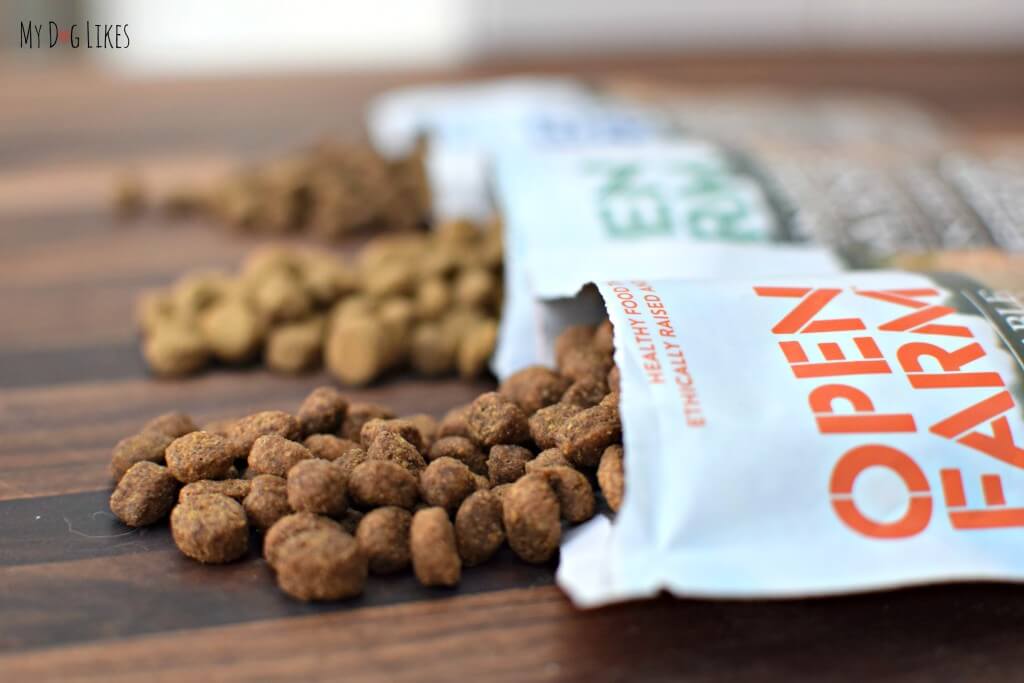 Each formulation contains roughly 30% protein and 14% fat. Furthermore, you won't find any "meat meals" in their food which are often unregulated and difficult to trace. Open Farm dog food is also grain free in addition to being free of wheat, corn or soy.

Have a question about an ingredient? Hover over any ingredient on their website and it will tell you exactly why it is there, and the benefits it provides your pet!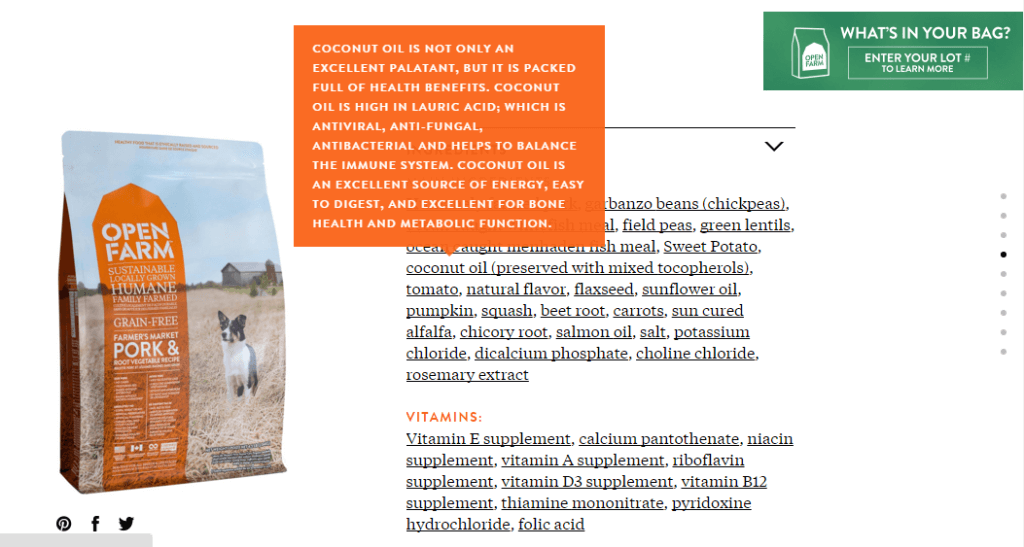 Finding What's Right for You
Since switching to a homemade diet, it is much easier to know where the meat that I feed the boys comes from. While I can scream from the rooftops about the positive changes we have seen in our boys since switching to this diet, the reality is that raw/homemade feeding is not for everyone and every situation.
Kibble is an easy choice for a lot of pet parents. Dogs without health problems tend to do well on it, it does not need to be refrigerated, travels easily, and is cost effective. We strongly believe that you need to decide what is right for your family!
No matter what you choose as the right option for you and your dog, from one pet parent to another we know that you want to make a choice that is right for all animals; your companion animal and the farm animals who feed them.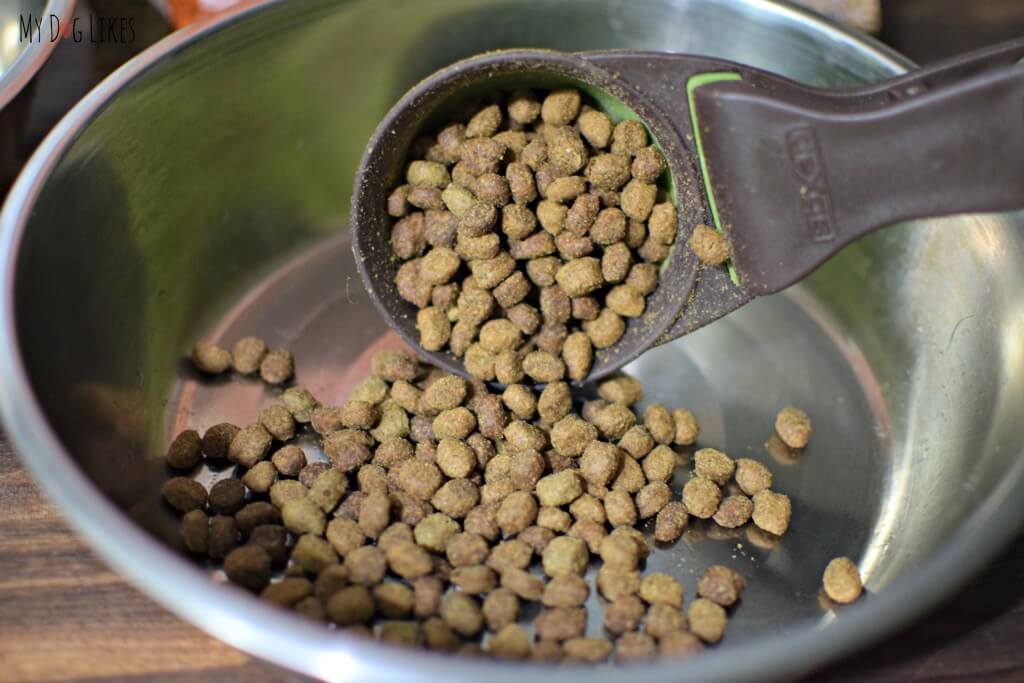 Peace on Earth, Peace of Mind…
Just recently, while traveling for the holidays, we found it was easier to pack kibble than try to convince people that dehydrated raw food wasn't really all that scary to prepare.  
Open Farm had been kind enough to send us a bag of their pork and root vegetable recipe for Harley and Charlie to try, so we figured now would be the perfect time!
We had tremendous peace of mind, knowing that not only was this some of the healthiest dog food available, but we were feeding food that had been ethically sourced and supportive of animal welfare.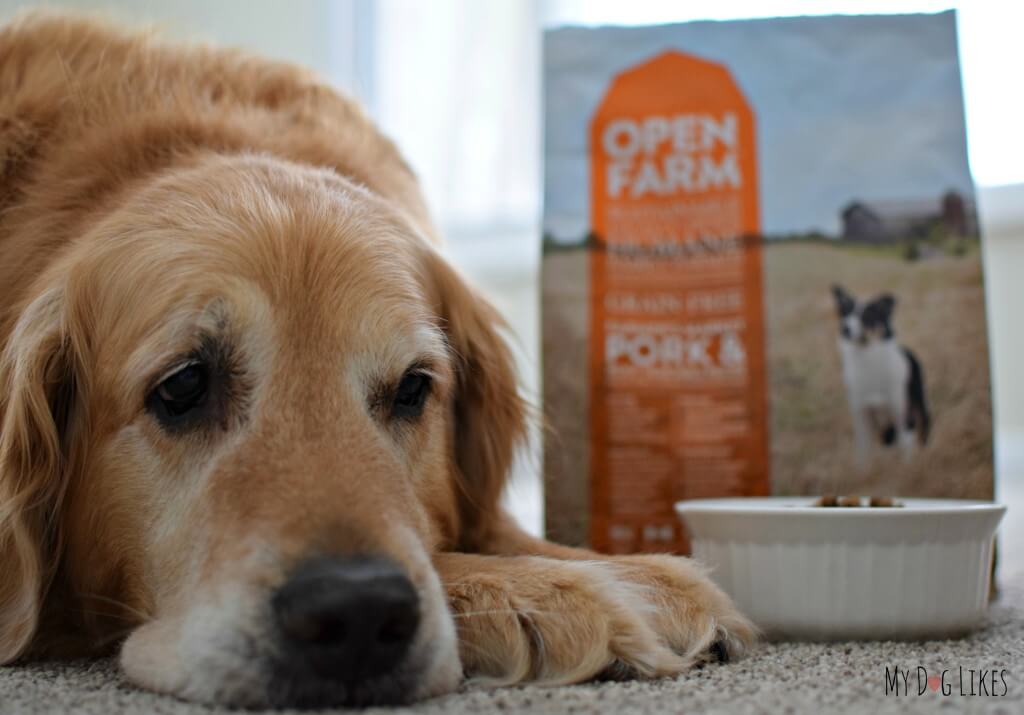 Giving Back – "Do Some Good"
Open Farm's motto signifies the ability for consumers to make a difference through their purchases and the companies they support. They strive to improve the lives of farm animals used in food production, and hope that their commitment will help lead a movement of change across the industry.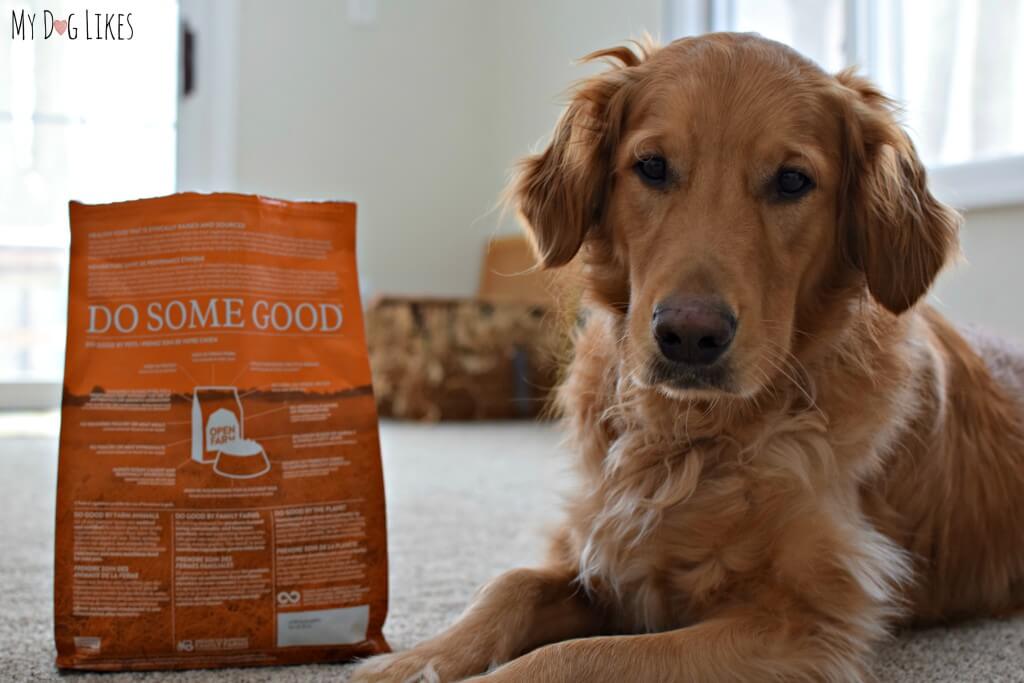 Humane Farm Animal Care Program
Open Farm only uses meat and poultry that has been certified by the Humane Farm Animal Care Program (HFAC). This standards of this organization were developed by animal scientists and veterinarians from across the world. Compliance to these standards is confirmed by regular audits and inspections.
Wondering about these standards and what humane meat production actually entails?
All animals have ample space, shelter and gentle handling to limit stress

Animals are provided a healthy diet of quality feed – No added antibiotics or hormones!

No cages, crates, or tie-stalls

Producers must comply with all food safety and environmental regulations
You won't be surprised that all of Open Farm's fish are ocean caught as opposed to aquafarmed as well. Not only does this allow for the fish to live a natural life, but it assures that they have not been fed antibiotics or artificial feed. Another important distinction is that their fish selection is seasonal. This is because Open Farm is committed to sustainable fishing practices. Simply check the bottom of the bag to see what kind of fish has been freshly caught to make your dog's food.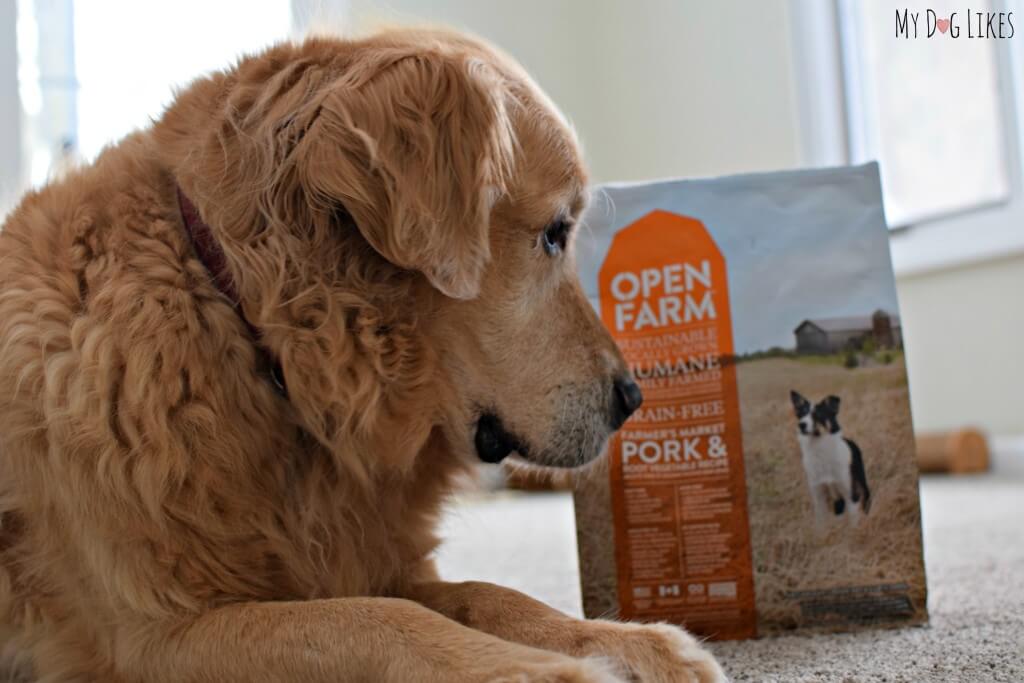 Sustainability: Full Circle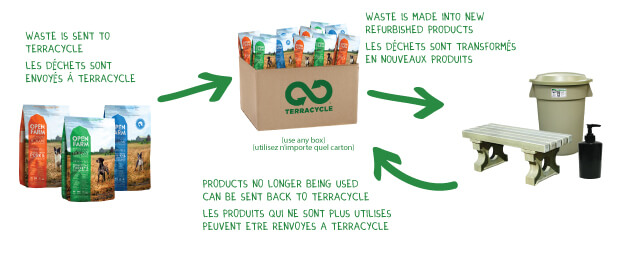 Open Farm is committed to sustainability throughout the entire lifecycle of their products. Even their bags are recyclable – a rarity in the industry.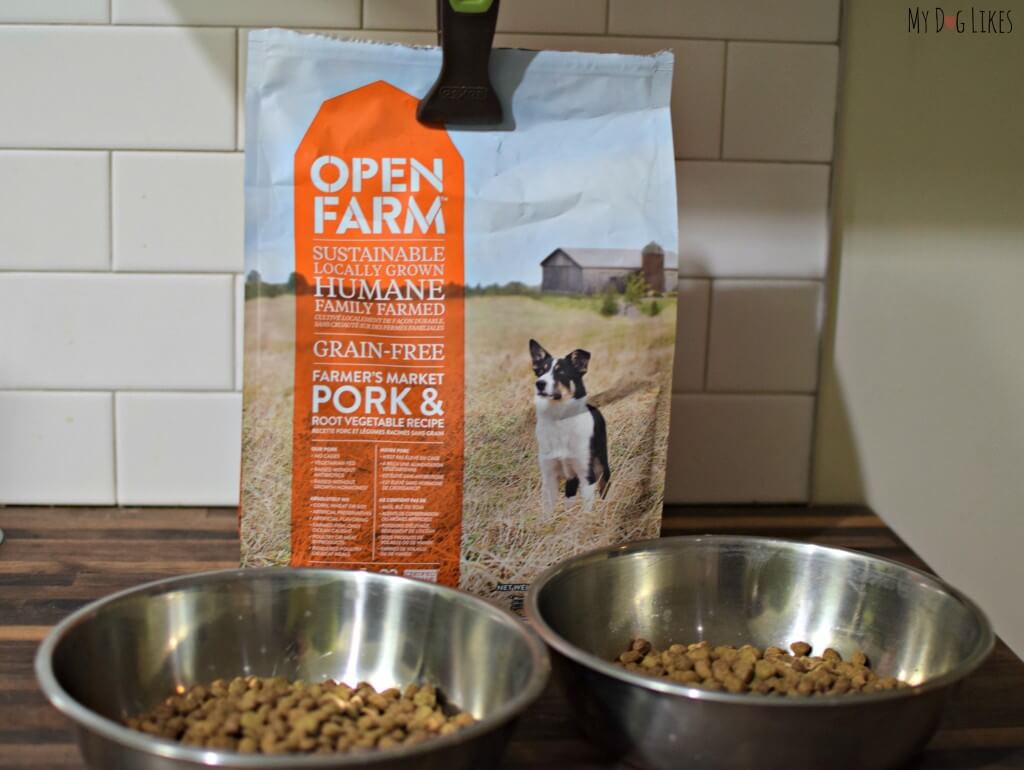 So, what did they think?
Harley and Charlie are not picky when it comes to food, they like just about everything – whether it is healthy for them or not! Lucky for these two pups, this food is as good as it gets!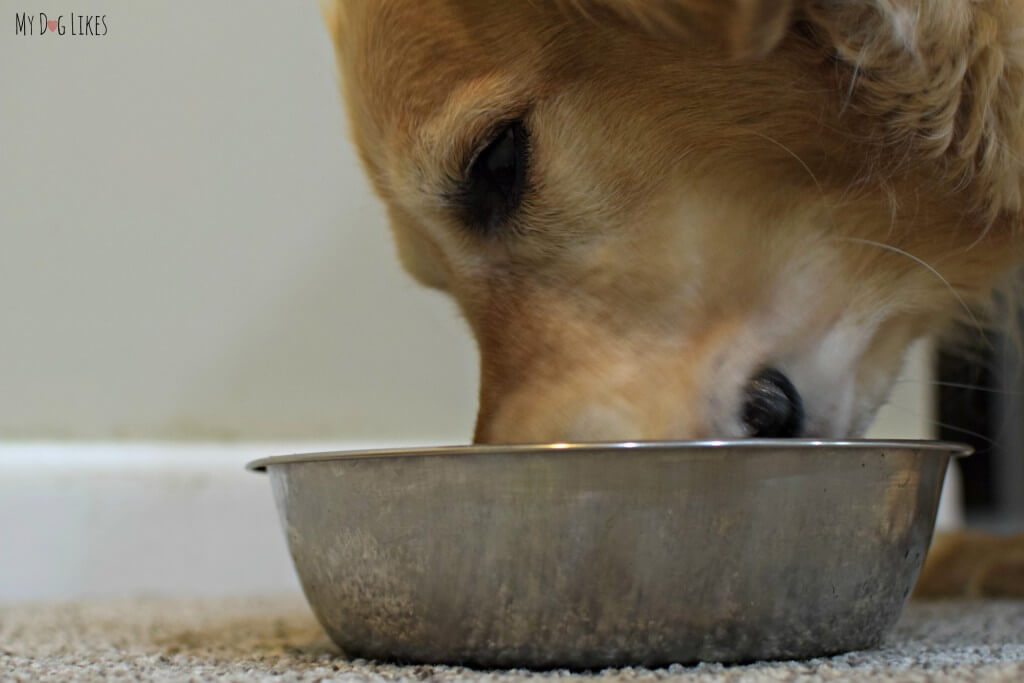 Although we had to make a sudden change in their food while traveling, we were happy to see that this food was highly palatable and did not cause any digestive upset. Though my concerns with a sudden change in diet were baseless, I still worried that Harley and Charlie's itchy skin and food sensitivities might rear their ugly heads. Once again, it seems as though my worries were unnecessary. The boys gobbled the food up over 4 days with no ill effects. We loved that the the pork recipe that we tried had only two major protein sources: fish and pork.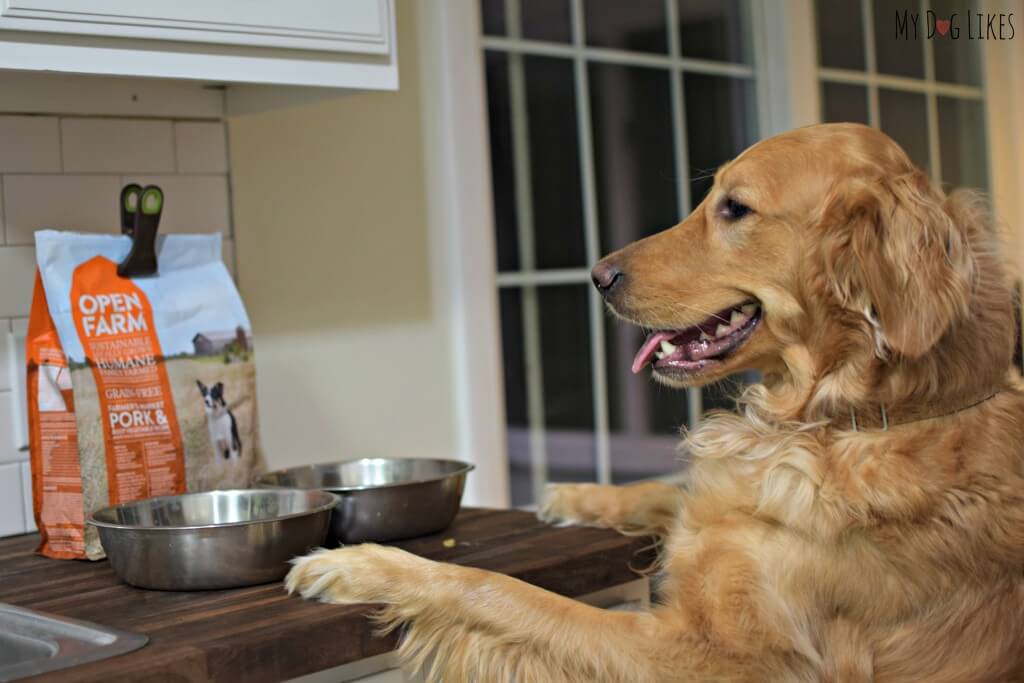 Why MyDogLikes Open Farm Dog Food
One thing that I can say for certain is that our loyal MyDogLikes readers are animal lovers. As an animal lover, its hard to rationalize advocating for humane treatment of animals while at the same time supporting an industry (factory/industrial farming) that puts the welfare and humane treatment of animals last. Unfortunately, so many commercial pet food brands, whether "made and sourced in the USA" or not, support this industry. Open Farm is a breath of fresh air and represents a company that not only cares about the health and well being of your pet, but of all animals-land and sea. For years, we glossed over an inconvenient truth about the pet food industry, but our eyes are wide open now.
For all of the reasons above, we LOVE Open Farm. We also appreciate that Open Farm is among the highest quality kibble that we have encountered. Best of all, choosing Open Farm is no compromise in quality. There is not a single ingredient in their food without purpose and their food is designed with your dog's health at the fore. We love that ingredients are locally harvested whenever possible and their meat is always ethically sourced.  I can say with certainty that this is our GO TO kibble.