This post is sponsored by Hill's. I am being compensated for helping spread the word about Hill's® Science Diet® Perfect Weight 10 Week Turn Around, but MyDogLikes only shares information we feel is relevant to our readers. Hill's Pet Nutrition, Inc. is not responsible for the content of this article.
Losing weight…it's not easy. We know this because over 50% of pets are considered overweight.
The implications of carrying around extra weight go far beyond vanity, impacting both the length and quality of your dog's life.
Step by Step
Over the past several months we have helped to share some of the tips and strategies we use to achieve a healthy weight with our boys. The first step toward a healthy weight is understanding the problem and working with your veterinarian to establish the ideal weight for your dog. Next comes the hard part, action! Thats where establishing a routine that includes proper nutrition and plenty of exercise is so important. Finally, the picture is complete by practicing consistency and following that routine over a period of time.
Hills® Science Diet® Adult Perfect Weight
Hills Science Diet understands that even with the best of intentions and all the know-how, helping your dog lose weight is a challenge. That's why the folks at Hills created the Adult Perfect Weight Formula, a balanced dog food containing a breakthrough blend of natural ingredients and digestion friendly prebiotics, that has helped 70% of pets who use it, achieve and maintain a healthy weight.
Success Stories!
Dog weight loss may seem like an uphill battle, but it need not be overly complicated. You and your dog can start down the road of a healthier, happier life today.Today we want to share with you the success that some of our dog friends have had using the Hills Perfect Weight Formula.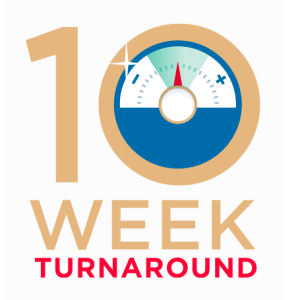 Armed with the right tools and tips (and a little help from their Dog Moms) these friends saw the pounds fall and the health and happiness rise!
Miley
A snowy, sedentary winter led to a few extra pounds for Miley. They got a wake up call when a "lump" was discovered on her back and it turned out to be a "love handle". At 90lb, Miley couldn't enjoy life the way she did when she was a pup.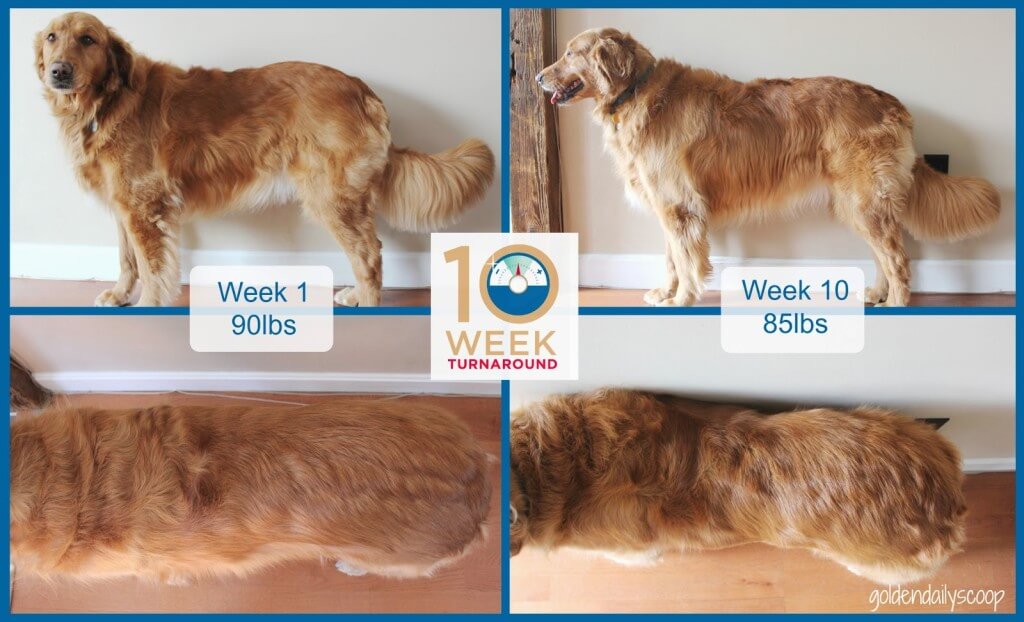 During the course of her 10 Week Turnaround, 6 year old Miley lost 5lb! Her keys to success included using the 10 Week Turnaround Calendar to establish a consistent routine, measuring her food with a cup (not a scoop), and having fun/exercising! Way to go golden girl!
Zero
A few too many treats left this former agility star in a heap on the sofa, getting up only to eat and go to the bathroom. Fearing that they would lose Zero to weight related health issue motivated her parents to change her life and take the 10 Week Challenge.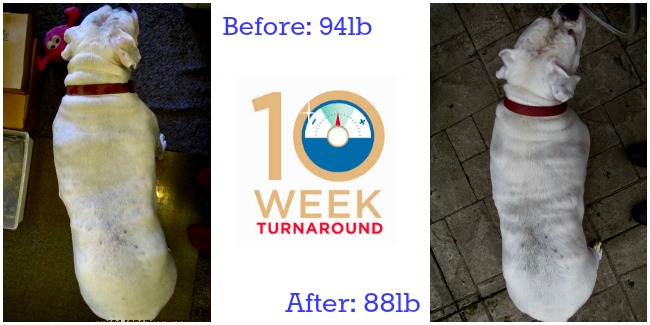 During Zero's 10 Week Turnaround Challenge she lost a total of 6lb!! While Zero still has more weight to lose, she is chipping away at her 20lb goal. Wondering what helped Zero? Measuring her food and feeding at the same time every day!
Look Good, Feel Good?
So how are these pretty ladies feeling? Their parents report better mood, more energy, and an extra spring in their step! Dropping some excess weight has added a new sense of vitality to these playful pups!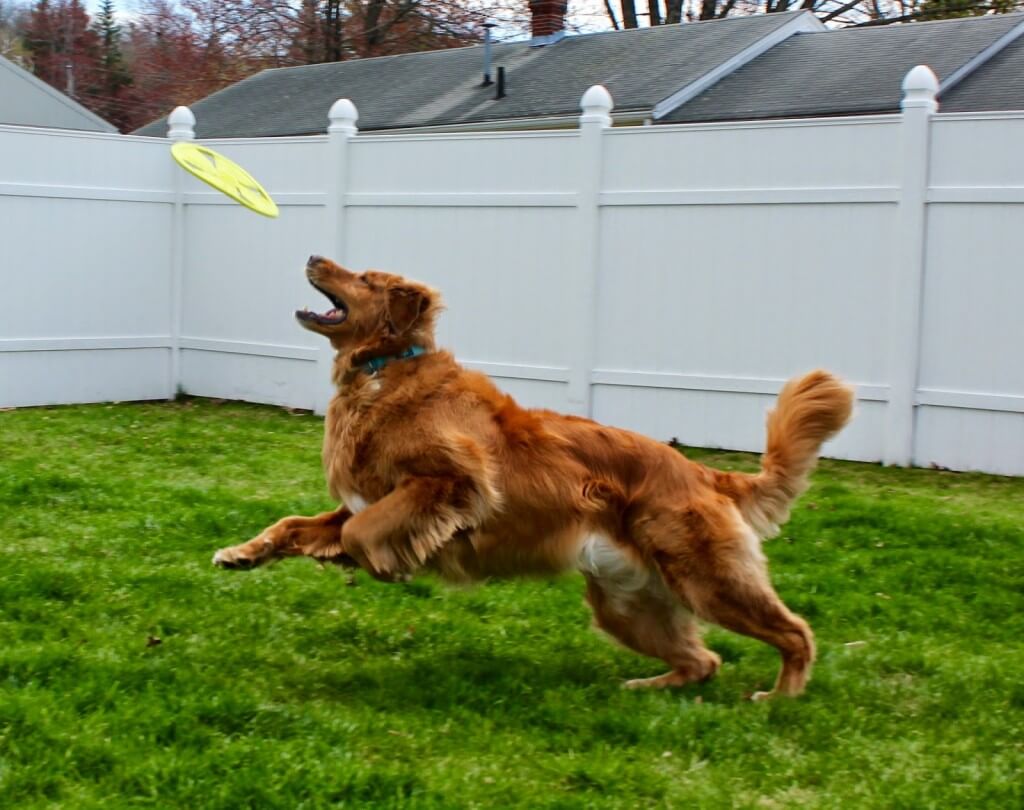 The Road to Perfect Weight
Making small changes in your dog's daily routine, being consistent with those changes, seeking out the support of others, and a healthy diet can work wonders on your chunky puppy. Both Zero and Miley plan to continue their weight loss journey, understanding that lasting weight loss is a marathon and not sprint.
Interested in seeing if your dog could benefit from taking the 10 week Turnaround?
Enter to win a 10 week supply of Science Diet Adult Perfect Weight or Small and Toy Breed Formulas by clicking the image below! Read the terms of conditions, apply and you may be the lucky winner!!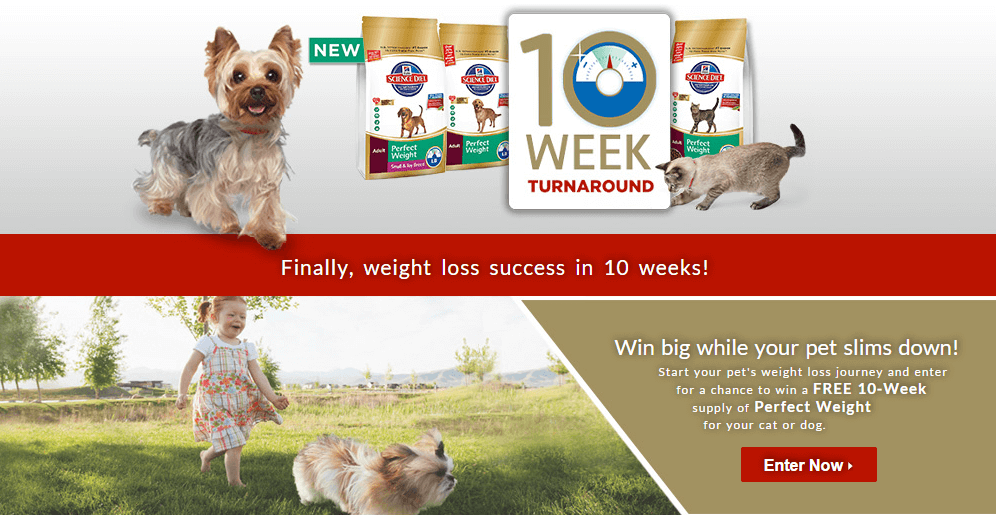 What have you got to lose (other than the weight)?
Can't wait and want to get started right away? You can purchase Hill's Science Diet Perfect Weight dog food online at Pet360.com and save extra when you sign up for autoship!