This post is sponsored by The Nuzzle Smart GPS Collar and the BlogPaws Professional Pet Blogger Network. We are being compensated for helping spread the word about the nuzzle Indiegogo Crowd Funding Campaign, but MyDogLikes only shares information we feel is relevant to our readers. Nuzzle is not responsible for the content of this article.
Haven't you always wanted to be able to check up on your pet when you are not with them? To make sure that they are where they are supposed to be, safe and sound? That piece of mind is priceless for any parent – human or pet.

That is why we are so excited to tell you about a brand new product that makes this dream a reality: The Nuzzle® GPS Pet Collar.
Introducing the Nuzzle Collar
Nuzzle is an innovative new GPS tracking system for dogs and cats. This system pairs a small, lightweight tracking device with a cutting-edge smartphone app providing real time information to the user. The Nuzzle's tracker is elegantly designed into their own collar, but it can also be attached to a collar of your choosing.
Nuzzle uses GPS through a cellular data network as opposed to bluetooth-only or Wifi which means greater overall coverage. You might be thinking "data plans are such a hassle", but the Nuzzle system requires no monthly or annual fees!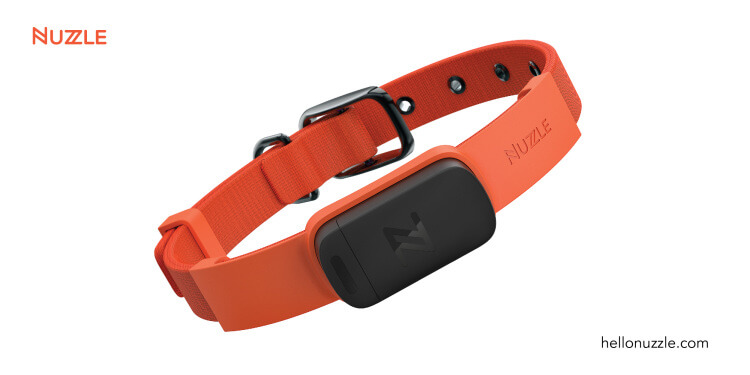 Nuzzle provides so much more than just GPS tracking. Built in sensors allow for impact detection and temperature monitoring as well.
The Nuzzle Smartphone App
This is where the real magic happens. Nuzzle's smartphone app allows you to keep tabs on your pet in real time – and so much more…
With the Nuzzle Smartphone App you can:
Set up profiles for multiple pets

View current and past activity statistics

Set up a Geo-Fence around your property to receive alerts if your pet ever crosses outside of those boundaries

Receive alerts if extreme temperatures or impacts are detected

Access pet insurance information, emergency contacts and medical records
Other Great Features of The Nuzzle GPS Tracking System
Comes with 2 batteries which last up to 5 days – Never be without a charge

Waterproof – Don't worry about your dog playing outside in the elements – Nuzzle will be just fine!

Nuzzle Needs Your Help!
With a prototype in hand, the Nuzzle collar is already a reality. Currently they are raising funds on Indiegogo to cover additional production and manufacturing costs. They are also accepting pre-orders! If you think Nuzzle is as cool as we do, head on over to read more, make a contribution or even select a perk package to receive one as soon as they are available!
Click here to order a Nuzzle from Amazon
Why MyDogLikes the Nuzzle GPS Tracker
I'm sure every pet parent has a story like ours. One afternoon our otherwise reliable and right at my side pup, Charlie, took off down our street. It happened in a second, I had set the leash down hundreds of times before. In a moment it felt like my whole world turned upside down. I was terrified that Charlie would be lost and we would be unable to find him. Lucky for us, Charlie took off on the route of our favorite walk and was waiting for me, tail wagging, in the spot where we play frisbee. I know we were lucky, it could have been so much worse.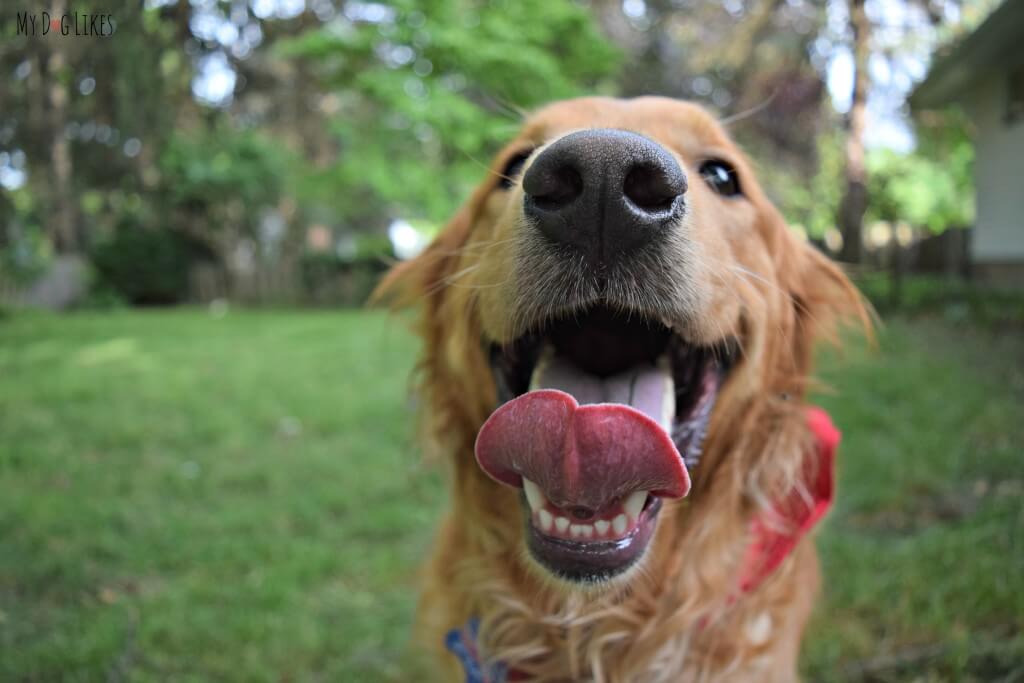 The Nuzzle Smart Collar is the answer to that nagging "what if" fear that is always in the back of our minds. This collar would be great in day-to-day life and also in unfamiliar places/situations where dogs can easily get spooked and flee if they feel unsafe. The ability to locate your dog and safely bring them home in an emergency is peace of mind this pet parent needs. Beyond that, access to real-time information about your dog when you are away and those worries pop up is truly priceless.
What do you think of the Nuzzle GPS tracking system? Have you had an experience where this would have come in handy?
And don't forget to follow Nuzzle on Facebook for more updates and news!